While I might not be currently in Italy at the moment, I am in Mexico on a much-belated and very needed vacation and it's been fabulous so far. For those back home, here's a fun suggestion on what's on this month around town that I personally suggest, much of many I will likely miss do to being away so enjoy these ideas on what to do in Florence and add your own thoughts in the comments below. Don't be shy, I love hearing from you guys :).
I'm truly heart broken to miss the Taste food fair this year, as I've seen so many awesome events during the tastiest three-days around town from March 10-13th at Stazione Leopolda. What's even more fun are the "Fuori di Taste" or independelly concurrent events arranged by a number of businesses around town.
Keep in mind that this list of events is entirely personal according to what I adore and plan to do this month and is by no means an "official" city list :).
Also if you haven't yet, consider subscribing to the blog to get posts directly to your inbox, if you like what you read. I promise to send no spam or ask you to do anything else, but I do appreciate the support!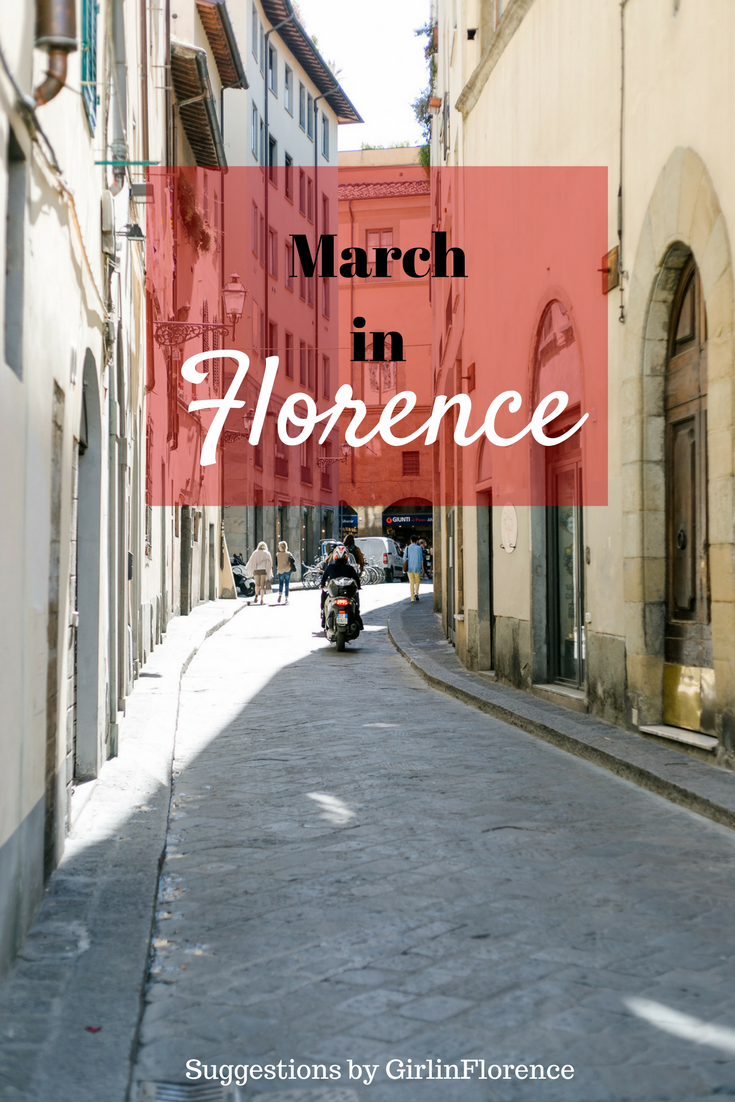 Don't miss today's free first Sundays or "Domenica al Museo" as state museums open to the public for the first Sunday of every month. Keep in mind that popular spots like the Uffizi gallery tend to get super packed which is why I normally try to stick to visiting the Boboli Gardens and Pitti Palace, the Palazzo Vecchio museum among others. Check out more info on Discover Tuscany.
For art lovers have a look at this article by The Florentine on the 2017 lineup up exhibitions coming out at the Uffizi Gallery this March.  a lot about Nelli I'm especially intrigued by Plautilla Nelli. Arte e devozione in convento sulle orme di Savonarola, you'll hereduring this month, an important female Renaissance artist, as a huge crowdfunding project is currently taking place.
People always ask me where they can practice Italian and I always suggest joining a language tandem group locally. On the 7th of March, there will be a special International "Aperi-tandem" with karaoke music (brilliant) hosted by AEGEE-Firenze at a 1950's diner in Florence (more details here).
Women's day is on March 8th, a poignant day for the general celebration of respect, appreciation and love towards women for their economic, political and social achievements. In Italy, it has also been an excuse for local women to band together, have a true "girl's night" on the town without their significant others, and is home to a bevy of women-based events. Both civic and state museums are open to women for free on this day (woohoo) and for those looking for live music inspiration, the amazing Patti will be playing at dive bar Angie's Pub on Via dei Neri. Alternatively on the 8th there will be a cultural evening celebrating Iranian music at La Murate offering a special aperitivo and live music concerts. 
I adore live music (preferable with a view) which is why I am excited about the return of Sorsi di Music, live music concerts in the beautiful setting at the Bardini Gardens starting on March 10th, check out the full program here. In fact, keeping on the theme of classical music concerts at historical places, the Opera del Duomo also happens to play host to a few, the March concert will take place on the 24th (reservation mandatory, free entrance!).
One event I am truly sorry to miss is the Taste food Fair by Pitti Immagine which takes place from March 10-13th at Stazione Leopolda. I have been to all of the previous editions and it's always a fun experience for the tastebuds. This year will be the 12th edition with a healthy theme centered around #GetFit. I always love the "Fuor di Taste" or outlying events at local eateries as much as the fair itself which is why I recommend events like this one (a rice-based dish contest organized by the Florian). 

Looking to make new Italian friends and get a little exercise? A group has organized a full moon hike from Fiesole to Settignano meeting at 8pm in Piazza Mino on March 11th.
You guys might have seen my post on historical Pergola Theater on the blog, well luckily for you all, they are organizing a special evening offering a visit, buffet and show on March 11th (around 28€ a person if you do it all, visit + food and show).
I just happened to come across this event on FB but it looks seriously cool, join a "cineclub" on March 12th at Tasso Hostel showing unusual cult classics. On this night they will be showcasing "Velvet Goldmine" for all of those David Bowie fans, find out more details here.
For those interested in learning more about Florence, join a fun master class with the best guides (my opinion) in the city offering a series of lectures on the Renaissance in Tuscany and more! The March edition will first take place on the 13th with Alexandra Lawrence discussing the Arno river during the 1300's and its impact on the city. Later on the 28th Rocky Ruggiero will discuss civic patronage in the city of Siena. You can reserve your spot by emailing [email protected]
Ireland in Florence: celebrate St. Patty's day in a special concert celebration (this looks more fun than in year's pasts) at fun live music venue Flog (an easy bus or taxi trip away) on March 17th.
Father's day in Italy falls on March 19th with the celebration of San Giuseppe (St. Joseph), traditionally you buy frittelle, fried sweet dough balls at a local pasticceria as a show of thanks (or let's get real, because they're good) to bring home to babbo. Actually you can probably pick some up at the organic market taking place on this day at Piazza Santo Sprito (all day) during a specially-dedicated San Giuseppe market. 
Here comes the sun… at the Spring Equinox taking place on March 20th at Santa Maria Novella church (how cool is this?!) a chance to walk on the meridian lines of Egnazio Danti of the Basilica of Santa Maria Novella with a guided tour in Italian. Reservations are necessary and places are limited.
Lovers of literature won't want to miss a special lecture by author Sarah Dunant at the British Institute, Harold Acton Library, lungarno Guicciardini 9 on March 23rd as she is prepared to launch her new book In the Name of the Family. I fell in love with her historical fiction books the second I cracked open The Birth of Venus and In The Company of A Courtesan, centered around Italy characters.
Finally a comics day has come to the city! I am intrigued about the first edition of Firenze Comics to take place on March 23rd at the Obihall theater in Florence. Open to all (reservation necessary) there will be workshops, meet-ups and contests.
You all know how much I love foreign films which is why I am uber-excited for the Korea Film festival launching on the 23rd (so many cool things to do this month!) at La Compagnia theater. All films will be feature Italian and English subtitles.
One fun event many non-Florentine natives would appreciate is the celebration of a Florentine new year on the 25th of March! According to the old calendar of Florence (celebrated up to 1582 before it switched to the Gregorian version), this is New Year's Day in our city in the center of the Renaissance. Typically there is a historical parade in the afternoon, starting around 3:30pm at piazza davanzati up to via dei servi, ending in piazza ss. annunziata where there will be an all-day market.
On March 26th, there will be a wonderful show at a new, exciting space for local artists in Florence (that I've been dying to check out for some time now). 7 artists and designers have been invited to showcase their work as site specific installations, which they will produce during their residencies at Numeroventi. You can check out their work from 10am while the party will start at 7pm. address: Via de Pandolfini 20.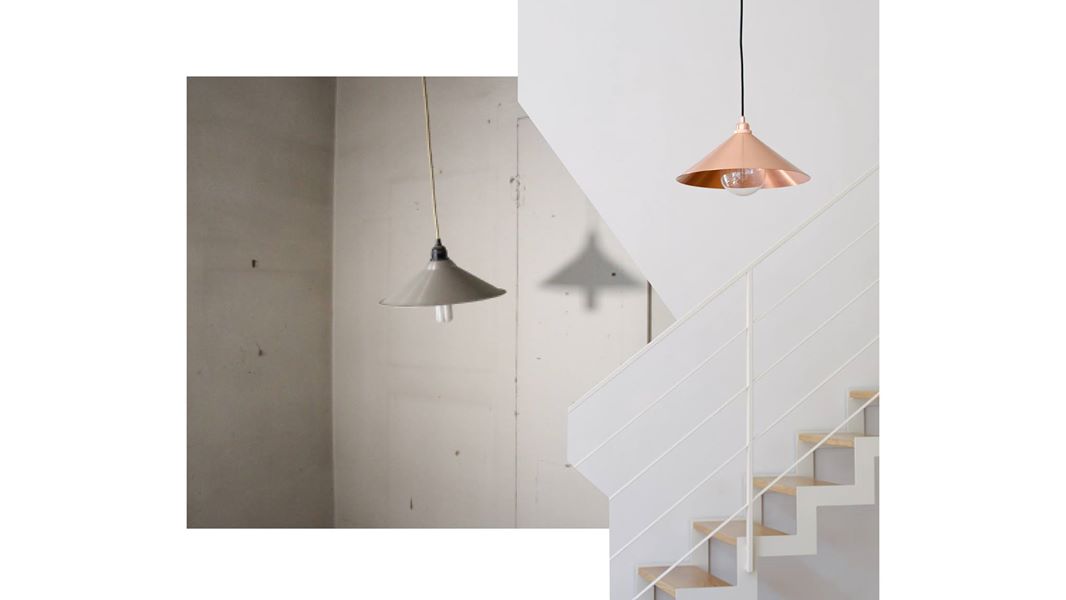 Lucky for us the Fondo Ambiente Italiano, dedicated to preserving cultural heritage, has decided to host another spring initiative opening up typically closed to the public spaces for FREE visits at various locations all over Italy on March 25th-26th. I really appreciate what they are about since because of them, I discovered this library  two years ago during the same sort of weekend.