Oh hello there December, you cold beautiful soul. A month so full of events in Florence and the emptying of plenty wallets as people complete their holiday shopping. Because of the slow arrival of any semblance of winter, I still can't find important things such as my gloves, warmer shoes and endless pairs of socks. Seriously who is stealing all of our fuzzy socks and leaving us with a sad, holy (literally holy) reminder of the ghosts of sock's past. I'm guessing it's probably Ginger.
On a more serious note, holiday cheer has arrive to our beloved Firenze. Streets are covered in twinkling lights and the overrated Christmas market has set up shop in piazza santa croce as per usual. Below is a few photographic evidence taken from my phone (forgive me). For those looking for unique gift ideas, I got you covered with this handy post offering tips from a plethora of trusted sources around Tuscany. For those feeling charitable, keep in mind that the Paperback Exchange bookshop will be offering a toy drive program called "Angels for a day" through signed cards and a donationvc(via delle Oche 4/r).
For Capodanno aka New year's Eve in Florence, check out this post for my full list of ideas and events!
Without further ado, here's this month's events list, feel free to let me know if I missed anything!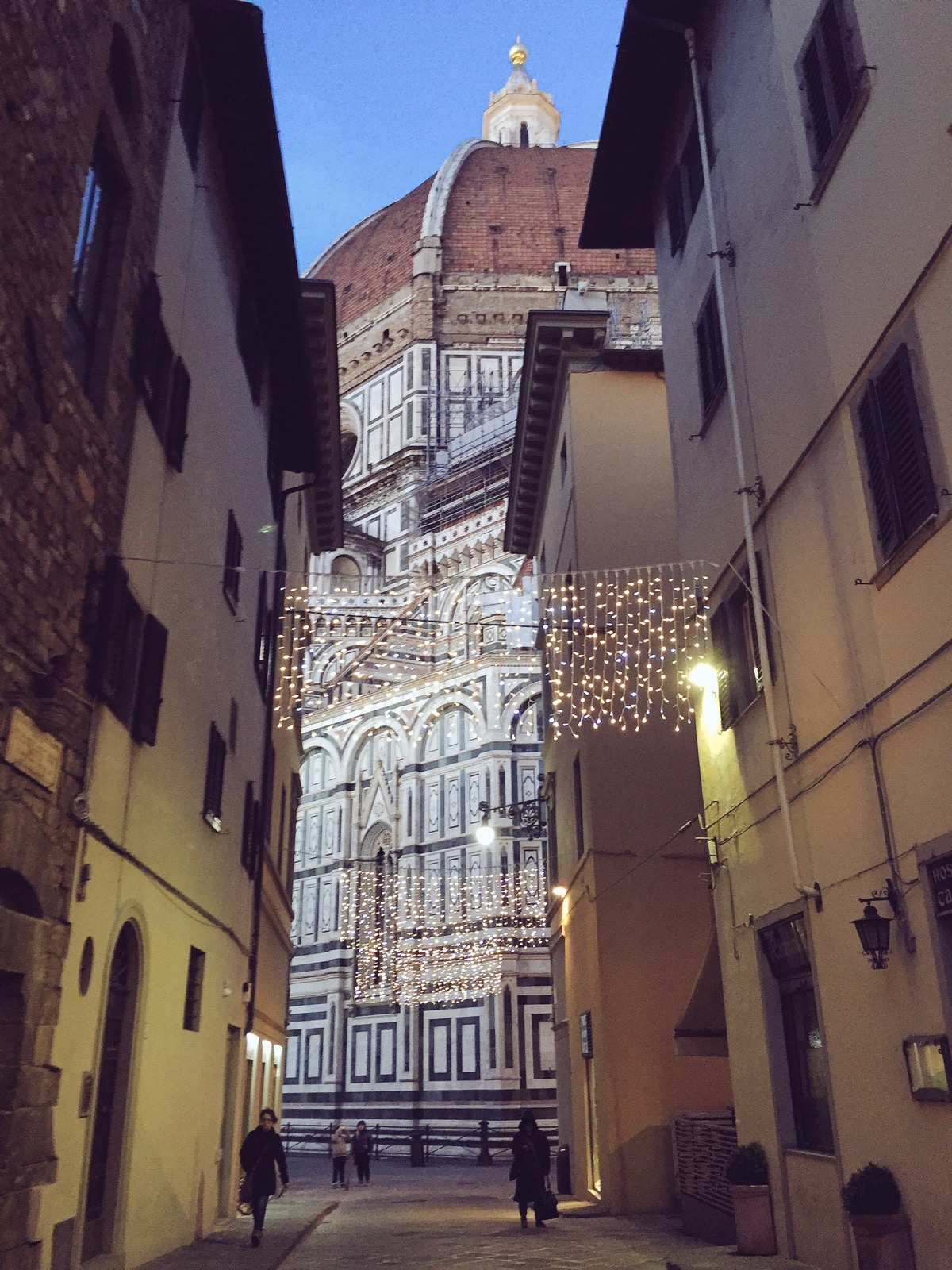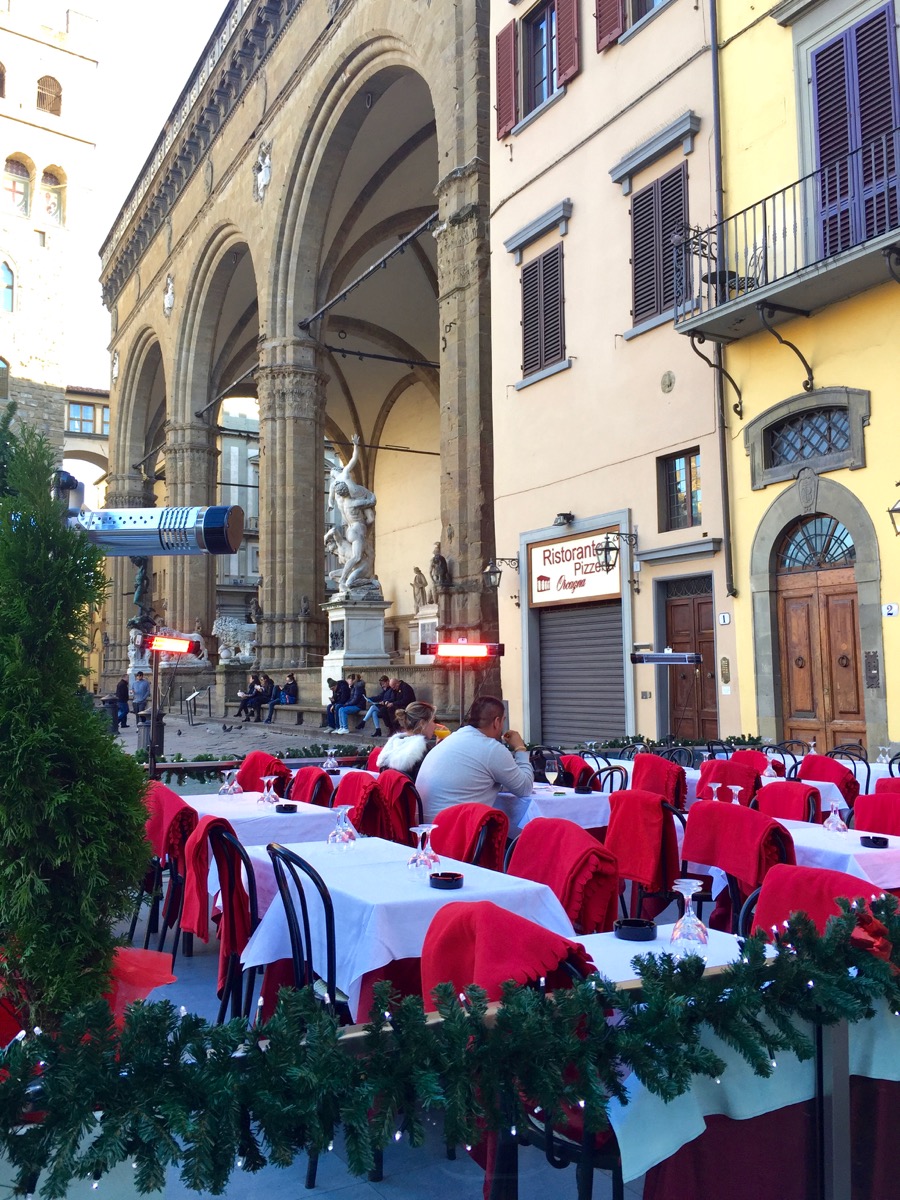 Nativity Scenes | All Around Florence and surrounding cities, December
For those seeking Nativity scenes (I've already gotten a few emails and messages about this, you'll get to see a number of 'presepe' around town very soon. The most famous one will be set up outside the Duomo cathedral. I recommend heading to the Church of Santa Felicita in Piazza Santa Felicita and the church of Santa Maria dei Ricci in via del Corso for a peek, also because these churches are rarely visited by tourists. The biggest ones around the region of Tuscany can be seen here.
 One of my favorite charitable markets starts the fun today in their annual location at Palazzo Corsini alone the Arno river (near ponte santa trinita). For those who don't know FILE, it is the Fondazione Italiana di Leniterapia whose aim it is to assist terminally ill people and their families in Prato and Florence during the most difficult time in their lives. The market itself is one of the prettiest in town, usually a mix of high-quality items (clothes, vintage goods, toys, jewelry and much more), this is also a great place to pick up Panettoneperfile, a special Christmas cake (like a fruit cake) that they they always sell at this market. On December first, they will open the market at 6:30pm, while on Sunday it will close at 7pm.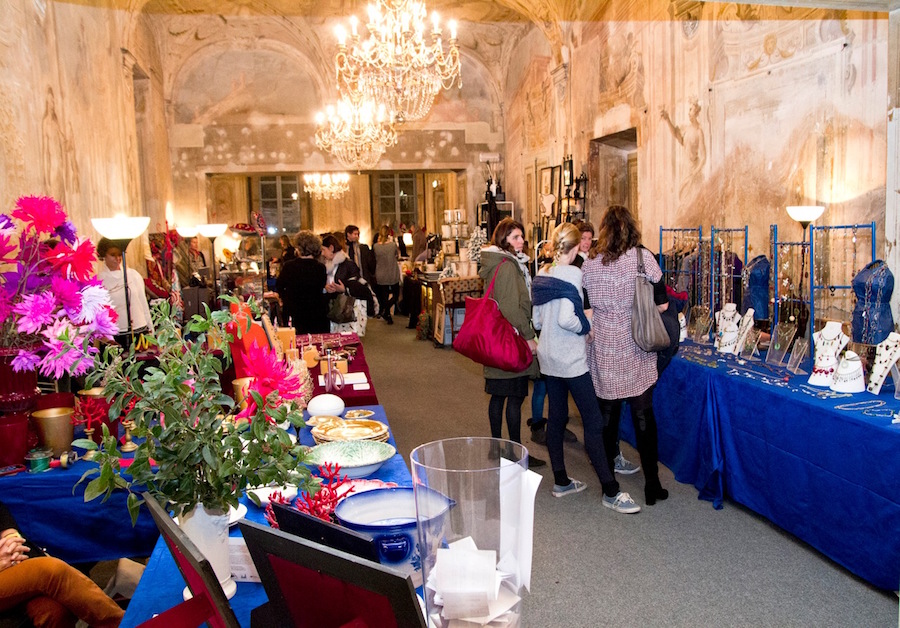 Markets | British Institute of Florence Christmas Fair. Dec 2nd (3-6pm), Lungarno Guicciardini 9.
I absolutely adore the British Institute of Florence and this Christmas fair will be featuring items such as books, crafts and more to help support the Harold Acton Library (well worth visiting if you get the chance). Tea and cakes will be served from 15:00 to 18:00. You can win a delicious Fortnum & Mason food hamper and a beautiful handcrafted jewellery box by Anne Hepper as part of a special raffle. More info here.

Markets | Weihnachtsmarkt German Market, Piazza Santa Croce, Until December 21st
Yup the official Christmas market is back, taking center stage in piazza santa croce selling a variety of holiday-themed wares from around Europe. There's your fragrant soap stand from France, pretzels from Bavaria, fuzzy throw rugs, hot mulled wine and surprisingly delicious Chianina burgers at a wooden stand near the fountain.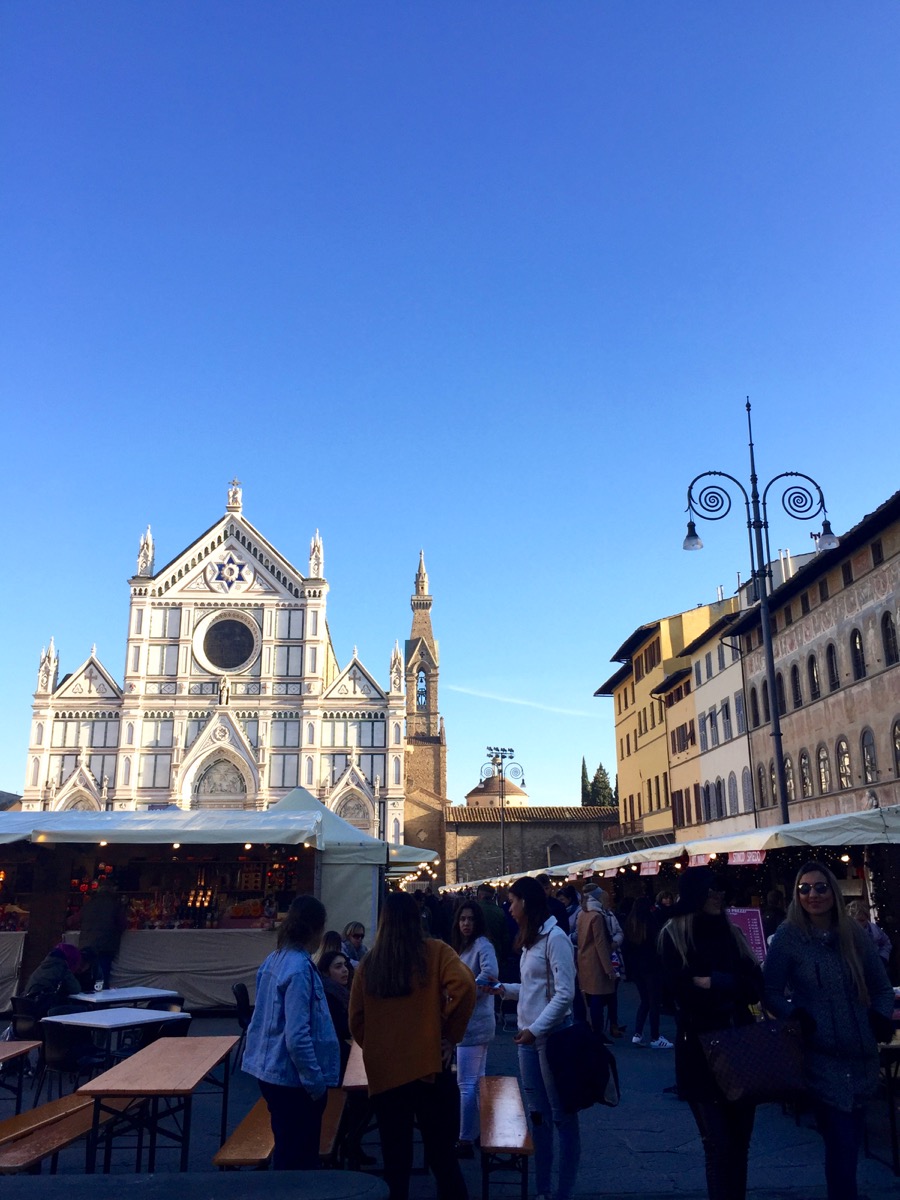 Drink | Tuscan Beer Fest, Brewdog, December 1st, via faenza
For those who appreciate microbreweries, beer should join the fun at today's beer fest on via faenza. You'll get to see "tap takeovers" and enjoy a special aperitivo. The fun starts at 7pm, more details here.
Festival | WHY Festival as in Generation "Y" kicking off this December, Around Florence
In their words: "The Graphic Design Festival Generation Y aims to bring together students, emerging designers and professionals to discuss their concerns, thoughts and experiences in frames of festival program: lectures, workshops, presentations and exhibitions touching the issues of the design challenges of Millennium." Very cool indeed and you can check out the full list of events via their FB page.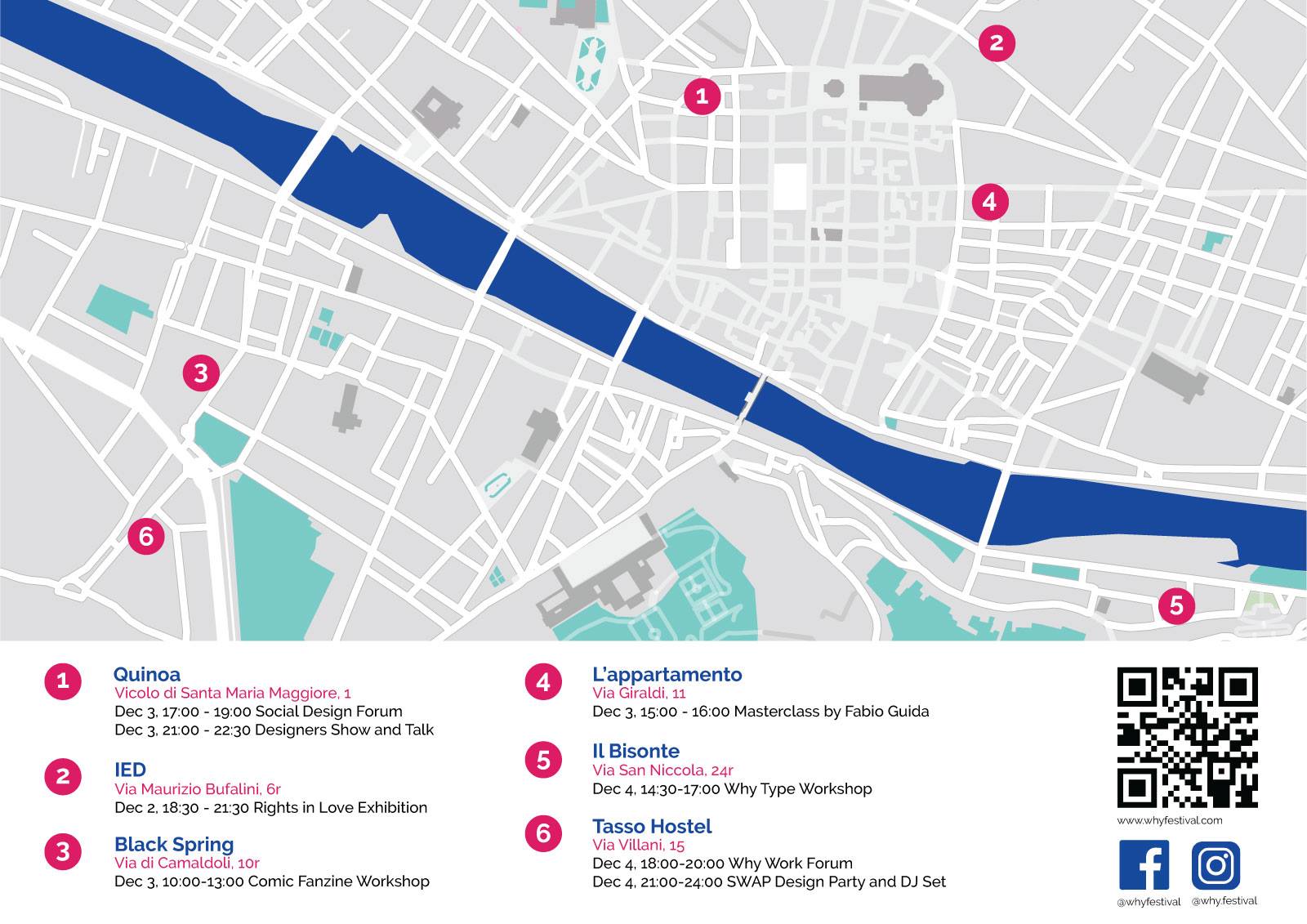 Markets | A Christmas Market by Croce Rossa Italiana (Red Cross). December 2-4th, Obihall, 10-6:30 (opens at 3:30pm on Friday)
A market to benefit the Italian red cross foundation will be held at the Obihall (you can take bus 14, direction via ripa, to get there), in addition to helping their foundation there will be a plethora of awesome items: from children's books to Umbrian truffles. address: Via Fabrizio De André, 50136 Firenze. €5 euro entrance fee.

Shopping | Block Party celebrating Contemporary Art and Design on Via Maggio, Dec 3
So excited that the fine folks at Via Maggio have banded together for this celebration of "Made in Oltrarno" items with this breakout block party on December 3rd, closing the street of via maggio at 4pm with a high dose of Christmas spirit. You will be able to see Betty Soldi painting calligraphy on ornaments, visit galleries and much more. Get the full program here.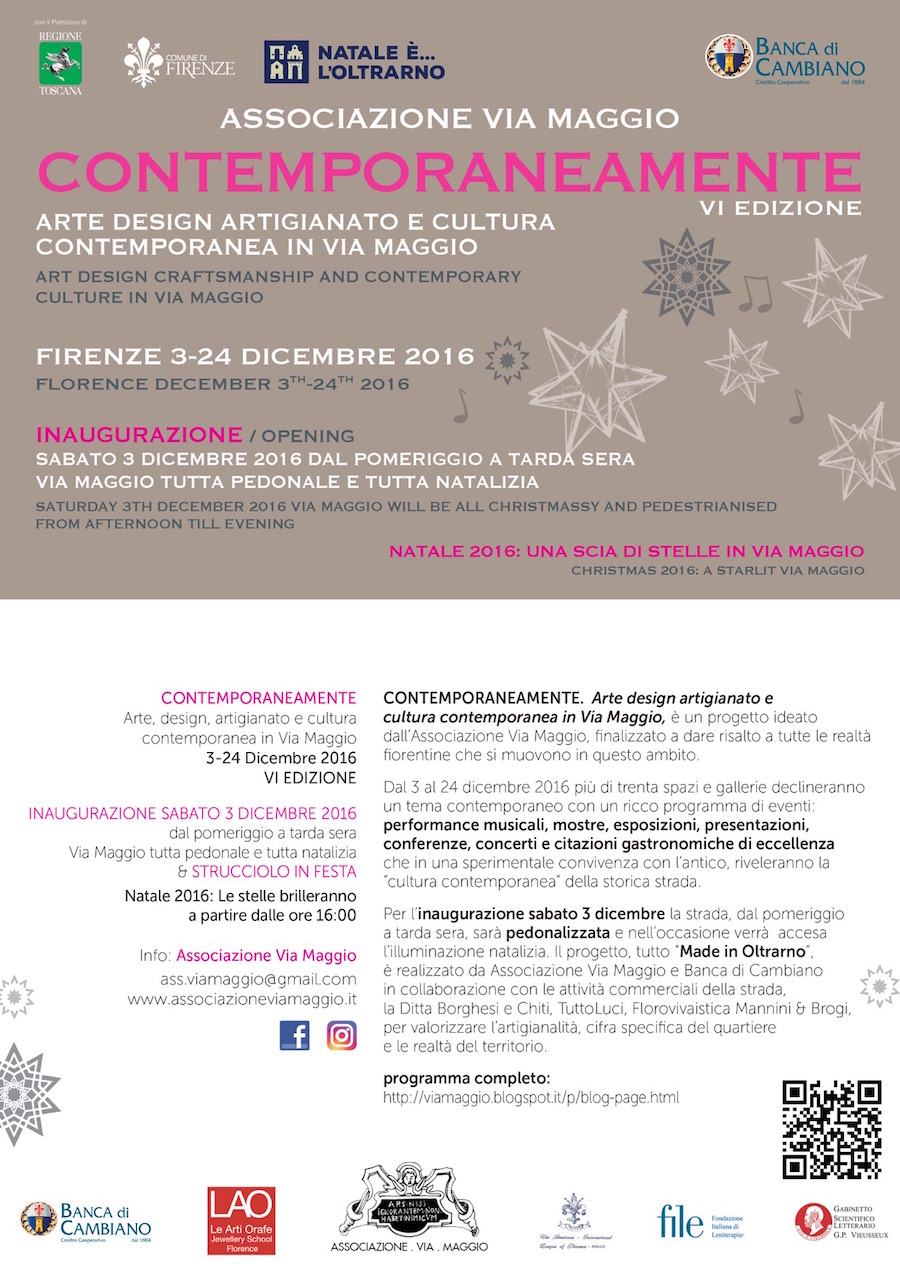 Music | Christmas Concerts, December 3rd, Around Florence
For those who enjoy concerts around the Christmas season, check out these lovely ones all around town on the 3rd. Beethoven and Mozart are part of the roundup so reserve your spot fast, these concerts tend to be quite popular. Tickets are free, but you must reserve your spot. Locations include the National library, Museo Casa Rodolfo Siviero, Palazzo Vecchio and more…  Additional details and info on how to reserve your spot here.
Market | Xmas Bazaar hosted by the Creative People in Florence, Dec 3-4th, San Gaggio
As if they read my dreams, my pals over at CPIF are co-hosting a Christmas bazaar selling artisan-made gifts this weekend in Florence. Think jewelry, books, accessories, toys. While the location isn't exactly in the historical center (look up ZetadiStudio on google maps), it's close enough to take a bus too and I highly recommend giving it a visit. They will be hosting an aperitivo on Saturday, breakfast on Sunday AND you can join in on a special wreath-making workshop which costs 35€ a head (so cool!), reserve by emailing [email protected]. More info can be found here. For the google map of the exact location, save this! 

Movies | 'River To River' Film Festival, Odeon Cinema, December 3-8th
Always a favorite film festival of mine, the 16th edition of River to River will be shown at the new Campagnia cinema for a five-day period. The Festival is organized and produced by the Cultural organization River to River, which aims to enhance and promote cultural exchanges and spread exhibitions, manifestation and events aimed at highlighting contemporary artistic expressions are particularly significant. The River to River Florence Indian Film Festival is the first festival in the world entirely devoted to films from and about India, and is the only of its kind in Italy.This year they are also offering Indian cooking classes More info &
Programs can be found here. address: Via Camillo Benso Cavour, 50/R.
Holidays | Hanukkah Light Festival at the Florence Synagogue, December 4th
Participate in one of the most important festivals in the Jewish tradition, Hanukkah or the festival of lights. You can reserve your spot by emailing sin[email protected] or by calling 055 2346654. address: via farini 6. 
Workshop | Festive Patterns and Merry Eats, Dec 7th, 6-11pm, La Serra MK Textile Atelier
How fun does this sound? Join textile artists, Margherita Pandolfini and Karl Jorns at a special event in their greenhouse studio together with cookbook author Emiko Davies next Wednesday. They will be making colorful printed wrapping paper and the traditional Zuccotto dessert from Florence. Cost to participate is 10€, more details and to RSVP.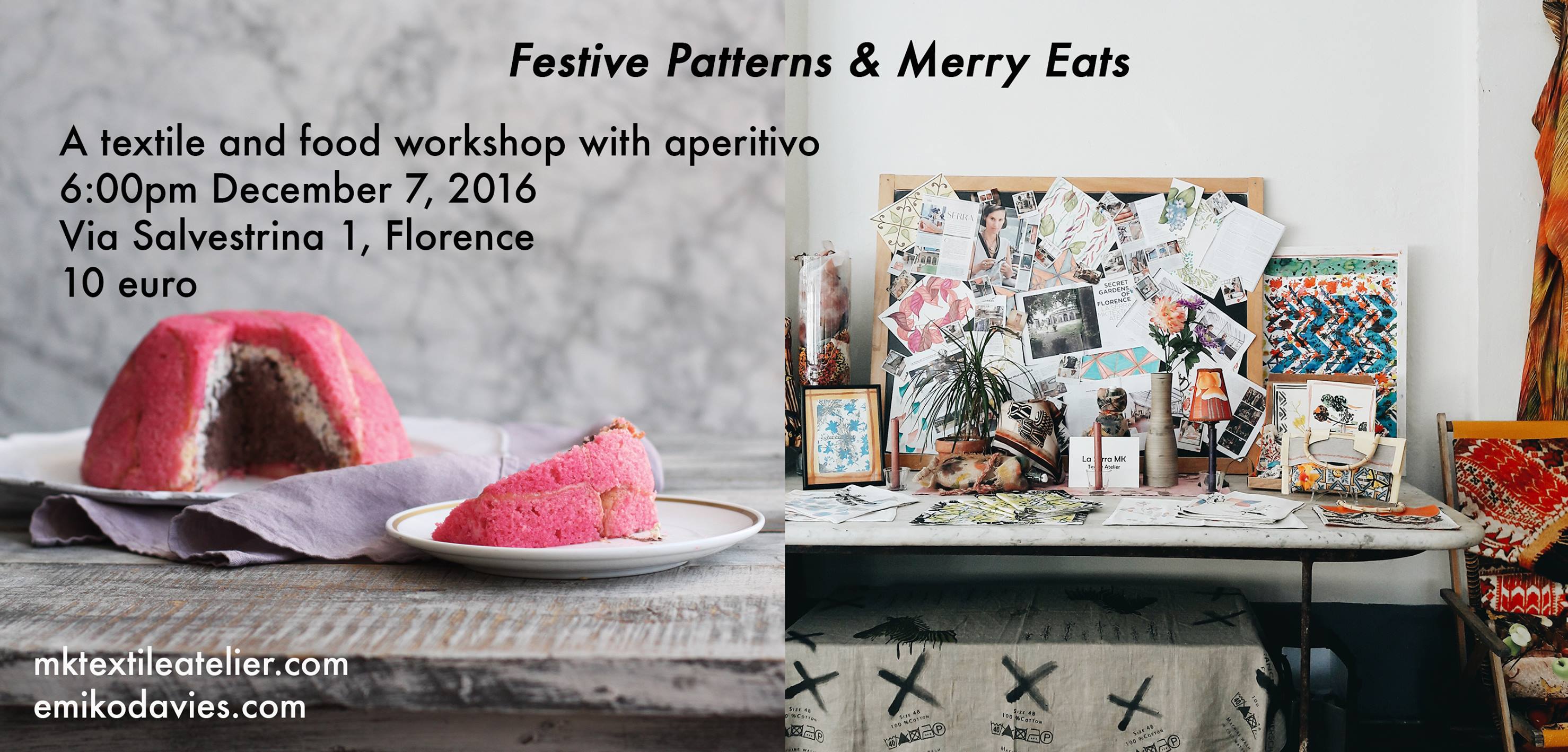 Open Studio | Officine Nora Holiday Sale, Inauguration Dec 7th (6-9pm), Santo Spirito (Via dei preti)
I am a huge fan of the artisans over at Officine Nora. They are opening their workshop the entire month of December to sell their custom jewelry in anticipation of the holiday season. You'll get to browse through the creative brains of Arata Fuchi, Margherita de Martino Norante, Valentina Caprini, Martina Lončar, Francesca Zanuccoli and Kellie Riggs. address: via dei preti 2-4r. To attend the December 7th event, RSVP here.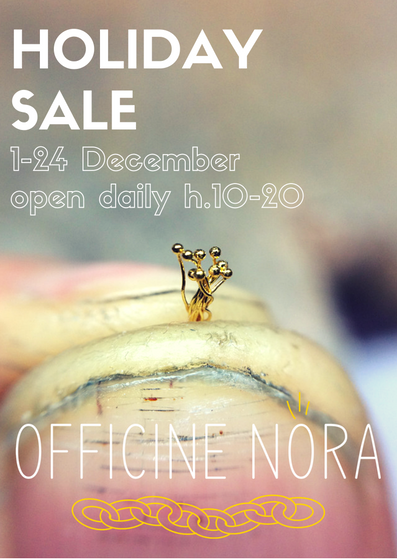 Market | The Fierucola Wool Fair of San Martino, Dec 8th, 9-7pm, Piazza SS. Annunziata
A lovely array of quality wool items will be sold at the booths around this pretty square in central Florence by organic farmers in Tuscany. Clothing, toys, dolls, accessories and of course some organic food (olive oil, cheese) can be found here.
In their own words "Please come to St Mark's at 5.45pm, bringing a candle/torch, and
don't forget to wrap up well! Afterwards, there will be mince pies and mulled wine back at St Mark's"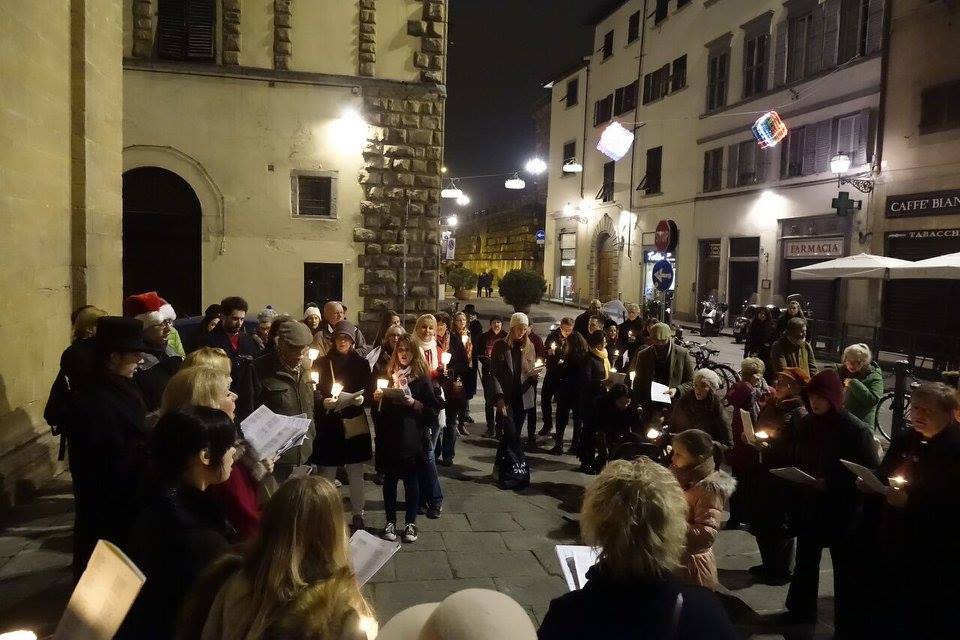 Market | ATT Christmas Market. December 10-11th (9-7pm), Palazzo Budini Gattai, piazza Santissima Annunziata
Support the fine folks at Cancer Association Toscana aka ATT by shopping at their Christmas market featuring name brands such as Gucci in one of the nicest Florentine noble houses in town. More info here.
Market | AILO Charity Bazaar, Dec 10-11th, Convitto della Calza (Porta Romana), 10am-5pm.
One of the city's foremost charity bazaars, AILO will be moving locations this year to the beautiful Convitto della Calza and selling a variety of amazing crafts, food and much more benefitting this great organization. I especially love that they will be having a "white elephant" table with second-hand items. Visitors can also look forward to American food on the grill and a special raffle with a variety of great prizes. Free entrance.
Food | Gelato Festival, Piazza Michelangelo, Dec 17-18th
Because why not eat more cold stuff when it's cold outside ;-). The gelato festival is back this December hosting the European final championships in the panoramic square overlooking the city.
Market | The Fierucola of Christmas, Dec 18th, 9-7pm, Piazza Santo Spirito
The organic market returns to Florence with a special Christmas theme in piazza di santo spirito. Open from 9am-8pm, this is always one of my favorites!
Gardens | Open Day, Four Seasons Florence, Parco della Gherardesca, December 18th, 10am – 4pm.
One of the most beautiful private gardens in the city opens its doors one Sunday for a good cause. With an entrance fee of just 1 euro, you will be helping raise funds for a brand new school bus for a town (Cittareale) in central Italy damaged by the recent earthquakes. There will be music, an area for kids, Santa Clause and you can try a range of delicious winter foods like polenta, grilled meats, chestnuts. More info can be found here. address:  Via Gino Capponi 54, Borgo Pinti 97 e Piazzale Donatello 12.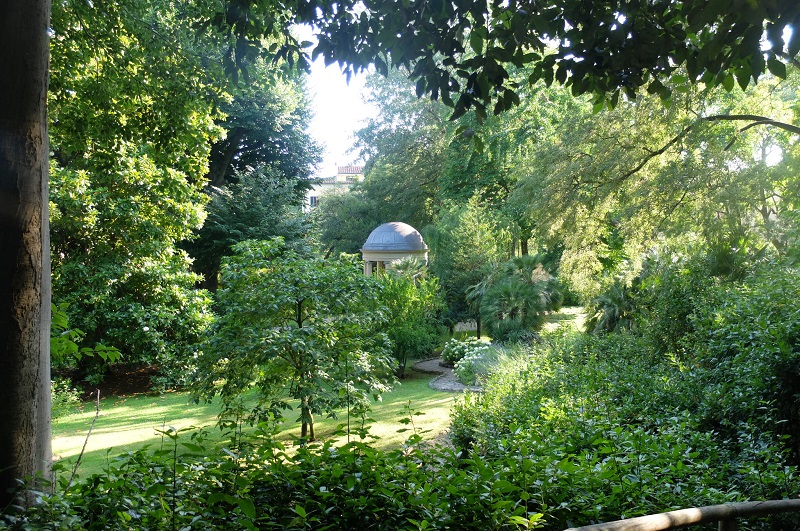 Theater | The Nutcracker at Teatro della Pergola, Dec 23rd, 8:45pm
I'm a total Nutcracker lover, since I was a child my parents took me to see this ballet that tells a story about a certain toy coming to life and battling for his treasured friend. For those in Florence during Christmas season looking for something to do, why not reserve a spot at the esteemed Pergola theater for a special showing of The Nutcracker by the Moscow Ballet. address: Via della pergola 12.