A book is a dream that you hold in your hand.
–Neil Gaiman
As long as I can remember, or actually before I even knew how to read, I have books. Flipping through pages that transformed fantasy into reality if just for a few hours was my ultimate happiness on dusty hot days in Texas. It didn't matter that I couldn't do all of the things I wanted, because through reading — I felt I could. Of course getting older means more responsibility, and sadly, a lot less free time.
I've gone through periods of not being able to finish a book when before I couldn't even go to the grocery store without two or three tucked in a backpack. Every time we go away on a (relaxing) vacation, I load up my kindle and bring a few paperbacks that won't might be crushed in my carry-on, and off we go, fantasies welcome. I happily trade hours of sleep to read those last, few pages. Florence is a wonderful place to be for those who love to read, simply because there are many libraries and quirky bookshops (and we all hope they survive) but people just need to know about them.
This new series on the blog is all about libraries and bookshops, as often as I can, I will feature an interesting place in town that has a relationship with the written word.
The first in the series is a recent find though it has been here for some time, the Harold Action Library of the British Institute. A place that Jeremy Boudreau, Head of History of Art, has described as 'a place you can't help but feel at home'. Indeed it does have that quirky vibe but one that I really get excited about.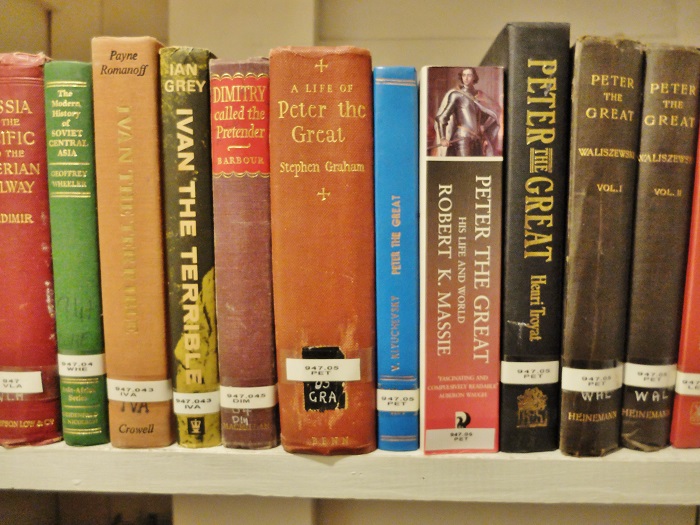 You can find an extensive collection of books (including rare copies), interesting history of art lectures open to the public, and language and cultural programs.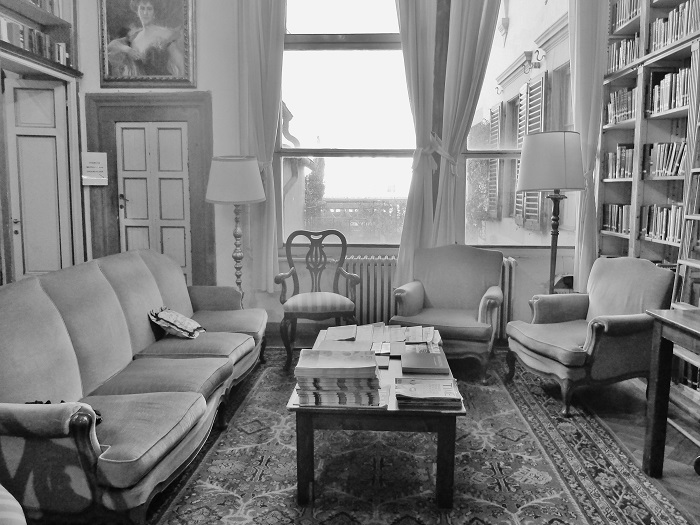 History | Pre-War Anglo-Italian Cultural Relations
This acclaimed institute has been a part of anglo-Italian cultural life since 1917 by like-minded scholars, and it also happens to be the oldest cultural institute from Britain operating overseas. Originally intended to combat anti-British propaganda in the end of the first World War.
The library itself  was named after Harold Acton in 1989. The son of a rich heiress from Chicago, his father had roots from Shropshire in England and they bought the Villa La Pietra after marrying. Upon his death he donated the villa to New York University and his apartments in the Palazzo Lanfredini to the British Institute in Florence. You can read more on this extraordinary man's history here.
In pre-war Europe, places like this were a hotbed for thinkers, poets, writers in order to facilitate conversations and cultural exchanges between Italians and Brits. According to the British Institute "The Institute's objectives, defined in the 1923 Charter, were to promote understanding between the citizens of Italy and the countries of the British Commonwealth through the maintenance in Florence of a library illustrating Italian and British culture and the promotion of the study of both the English and Italian language and the cultures of both countries." This has still remained true today.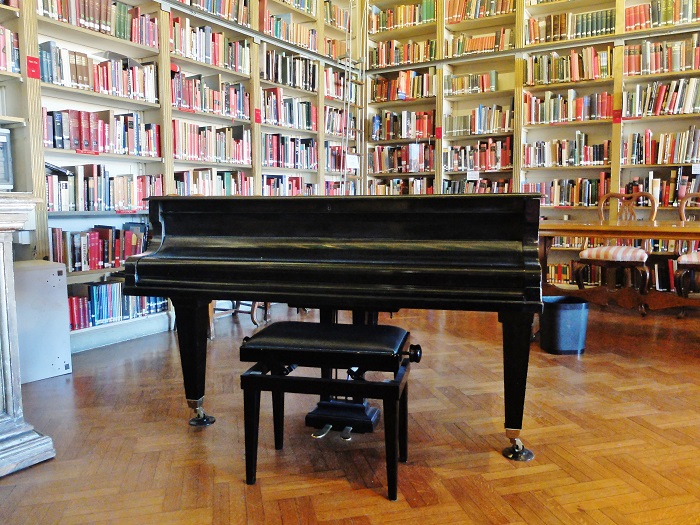 The library wasn't always in this location, first passing from Via della Vigna Nuova, then in Via de' Conti, in 1923 the Institute moved to Palazzo Antinori in Via Tornabuoni (for over 40 years) before settling in Harold Acton's former apartments since the 60's.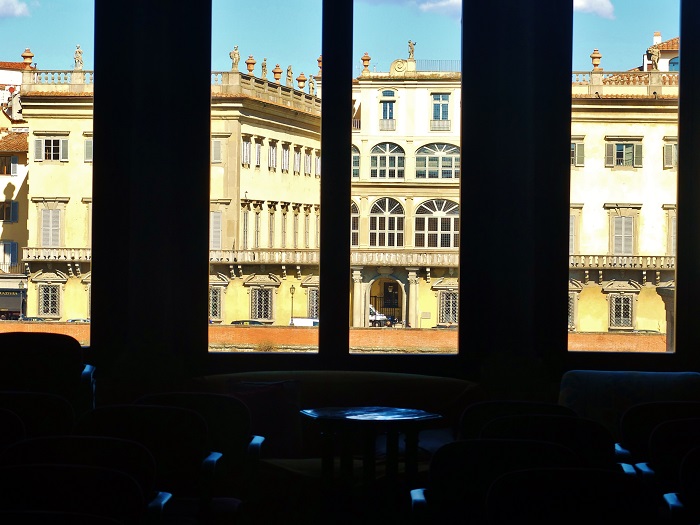 The Harold Acton Library Current Collection
About the collections,  the present collection hosts over 50,000 volumes of books published between the 16th and 21st centuries with about 500 new titles added every year. Essentially the largest lending library of English books in continental Europe. There is a particular focus on the History of Art, English and Italian literature and language, History, Travel, The Grand Tour, and Music. Rare books can also be found here, including many signed first editions.  There is also a digital collection, including music and dvd's.
Since the British Institute receives no funding from the UK,  help is needed and the best way to get involved is to buy a book for the library *you can see a list of what they are currently coveting today.
Famous visitors the library include Princess Margaret,  patrons The Prince and Princess of Wales, the Duchess of Cambridge aka Kate Middleton (yes ma'am!) who came during her gap year in 2002 and Wanda Ferragamo (co-patron). It kind of reminds me of the film, Tea with Mussolini, a place where I pictured ladies huddling over tea in their posh British accents discussing the fast-changing society during WWII in Florence.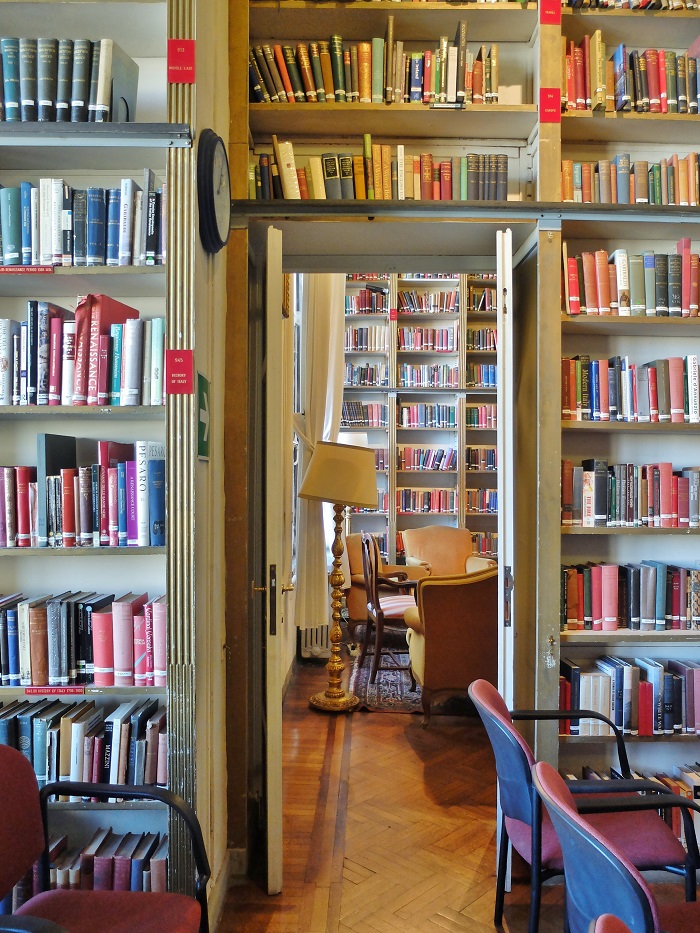 Become a library member
Membership to the library is open to all, students at the Institute get an automatic membership for the duration of their course. They have a wide range of memberships for families, students, associations and anyone who wants to join. Member benefits include access to internet and work-space, over 52,000 volumes of literature, borrowing up to four books a month, newspapers and journals in English and Italian, DVD loans, and special discounts to participating businesses like Mama's Bakery and the Odeon Cinehall.
Never Stop Learning | History of Art Programs
Another very interesting aspect to this place is the fact that they also offer a wide range of interesting short or month-long history of art courses for anyone looking for a bit of self-enrichment from top professors along a wide range of subjects. This includes interactive and illustrated lectures, site-visits, and professional workshops. Each session lasts roughly an hour and half to two hours and a half and are held on weekdays with some exceptions.
I attended a lecture last month of Medici 'Matronage' by the amazing Lisa Kaborycha at the institute and I really enjoyed the experience. The feel is informal, interesting and creative, I wish I would have known about this before, I was fascinated from beginning to end. It is amazing just how cool it is 'to learn' without the pressures of exams or papers, just pure knowledge at it's very best. An upcoming series that I find very interesting is that of 'Florence in Festival' in June, "discover the many Florentine traditions that take place during Renaissance festivals" by enrolling in one of their special programs from 22 to 27 of this June.
I like the fact that this is flexible, on your terms and open to the public. Perfect for those who are on a sabbatical, researching art history in the city or like me, just wanting to learn something about the city I live in and all of the incredible art it holds in a fun, relaxed environment. Anyone can enroll and the prices and additional upcoming programs can be found here. They also offer a number of bespoke programs with affiliated institutes which can be seen here. Previous and current themes include Women in Renaissance Art, Music in Art, Man in the Making.
Tea and Culture | Interesting Events Weekly
One thing I did hear about this library before finally coming to visit, was the weekly meetup every Wednesday at 6pm. This is beyond amazing because they are offering such a wonderful and interesting chance to not only learn something, meet new people  and enjoy a beautiful evening at such a low price, did you hear me say 'five euros?!"
Usually this includes a lecture, concert or other event in the Sala Ferragamo in the Harold Acton Library followed by an informal drinks reception. If you aren't a member of the library, no worries, to attend of these events you can get a daily membership at a very reasonable rate of 5 euros. Upcoming events include a piano concert on April 15th and plenty of lectures. Also don't miss the film screenings which also include an informal discussion afterwards.
Every Thursday, they offer an afternoon tea at 4:30 pm which is open to the public.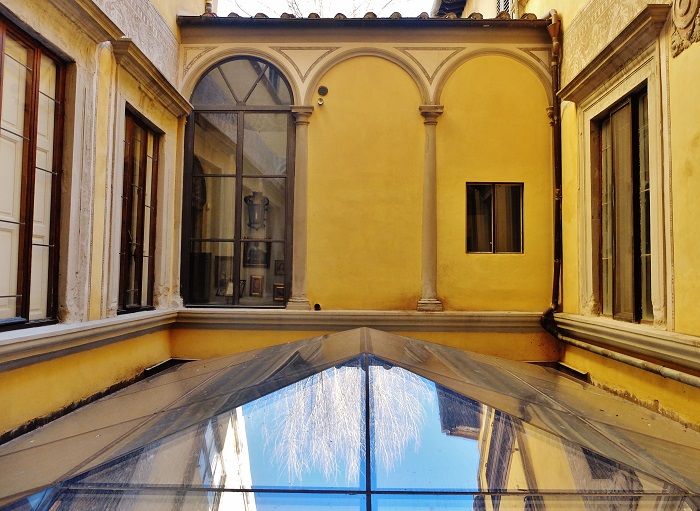 The British Institute of Florence
Lungarno Guicciardini 9, Firenze 50125, www.britishinstitute.it
History of Art Department, email: [email protected] / +39 05526778268
Have you visited this library in Florence? What did you think? I would love to hear your thoughts on any other places like this in Florence I should know about.