It's been far too long since I've posted a new locals I love, not because I've ran out of inspiration (this is a forever project) but mostly due to the fact I've decided to stop harassing my friends to pick their brains during the hottest season of the year. Luckily Tommaso, the very cool other half of my one of great friends Alexandra Korey, agreed to be my victim interviewee. I can't remember when we actually met, however I consider that a good omen since I've known them such a long time it feels like they've been part of my life as long as I've been here.
Like my husband, he is too an engineer, albeit for General Electric. What I've always respected about Tommaso is his calm, chill demeanor and ability to go with the flow. There is something to be said for that. Always enthusiastic with a zest for life , however always concerned about the happiness of others. This to me, makes him a good man. So let's sit back, relax and see what life is like for an Italian who's lived and worked abroad, came back, and lived to tell about it.
Name: Tommaso Olivieri, Italian, Engineer,
Favorite drink: Old Fashioned (Mad Men style 😉 )
Twitter & Instagram @webtommy
Tommaso, I'm going to be that annoying American that asks you "what do you do" since I probably would get this wrong myself.
I am currently Senior Systems Engineer in an oil and gas multinational.Fifteen years of experience in product development in the medical devices field and heavy turbomachinery.
Also a web enthusiast since 1994, I'm active in the innovative start-up and business world, including having been a co-founder of the most important Tuscan business networking association, ToscanaIN and of one of the first Italian Fablabs in 2012, Fablab Firenze.
That is quite the list there, I knew I should have studied more math in school. Than I could have a cool job like you :).  Can you share with us where you grew up and any various places you might have lived before settling in Florence.
I am a "true" Florentine. Actually my family is from Taranto, Puglia but they moved here over 40 years ago. I have travelled a lot both for work and leisure but Florence is always my favourite place to live, though other cities around the world would be fine for an extended stay.
How do you define yourself , when it comes to work play or all. 
I am an engineer to the bone, though I try to disguise myself. Luckily my friends are very forgiving about my "engineerness" . I like playing sports: basketball is my primary sport though being Italian I have soccer (calcio & calcetto) in my DNA. I've also more recently taken up tennis. I also enjoy traveling thanks to the many opportunities [my wife] Alexandra and my job offer me and I have visited several countries.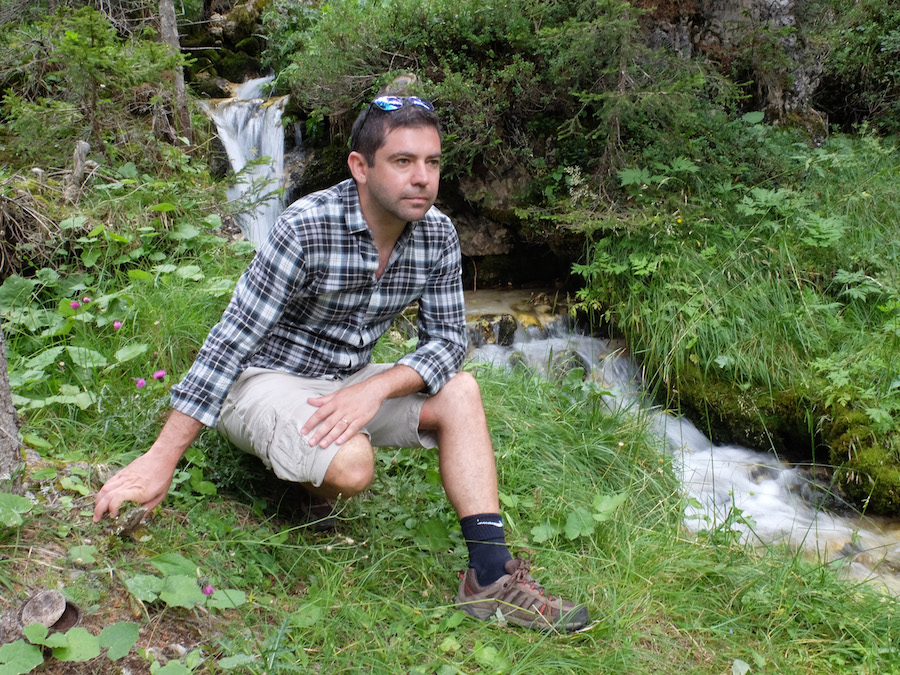 Your wife is Canadian so I have to ask, what do you appreciate about Canada and what less so.. I'm curious!
What's not to like in Canada? People are nice, life has the right pace and beer is good ;-). Anyway my favourite thing is the big lakes and forests up in the north-east of Ontario: so beautiful and grand to take your breath away.
I have still yet to go… Considering that as an engineer you could work all over the world, what keeps you in Italy?
Family, food, friends and in general the many values that go beyond the rat race to achieve a better career and more money. You might say that I am resigned to a country with many issues (including the lack of money and proper careers) and, while this is in part true, I still believe that us Italians have the skills and the history to improve the situation, though we still need some time.
https://www.instagram.com/p/BHFlRNBjXjZ/?taken-by=webtommy
I think we are all in that same boat Tommaso and I agree with you. How do you stay involved in the community, any advice for those looking to do the same?
Yelp, ToscanaIN, The Florentine community, any innovation event in town, these are my suggestions. Florence was known for its closed circles of people but in recent years it has improved a lot. I like to hang out with the various communities in Florence, though after the many years of organizing ToscanaIN events I am in a more passive mode, just enjoying the events organized by my fellow Florentines. But do not worry, it's just a phase ;-).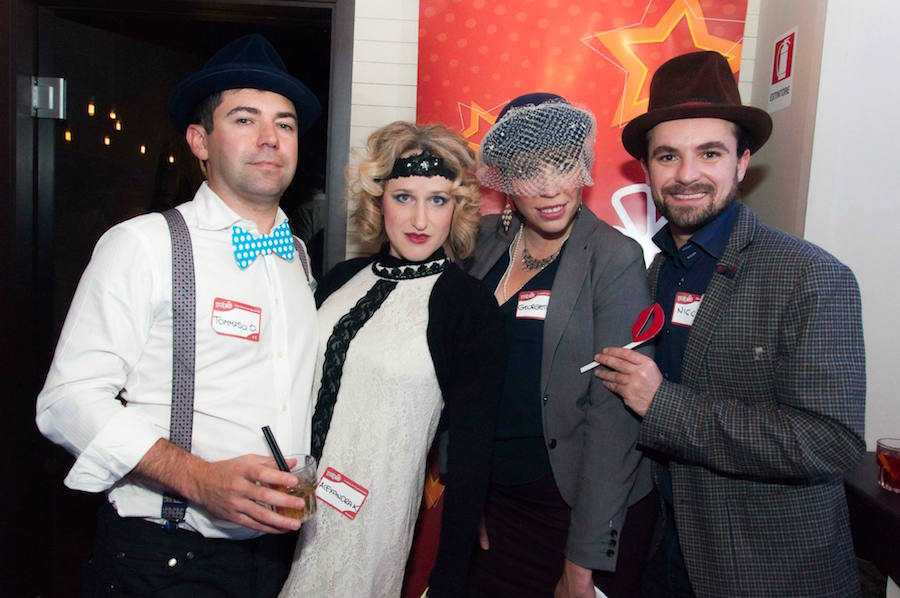 I feel like life is so much better now than 10 year's ago when I first came. So many people are looking to meet up, collaborate, do instameets together. It's really quite nice isn't it? What annoys you about Italy? Feel free to be as open as you want.
Italians have some peculiar attitudes I have come to dislike (and that I try to avoid):
We like to start things but we do not think about long term implications of what we are doing ("Ci piacciono le inaugurazioni").
Like in most places around the world, who you know is really important to get things done.
Great performance is unfortunately not the only requirement to advance in your career, though, especially in the private sector, and if you are resilient enough, it pays in the long term
"La sindrome del Palio di Siena": the priority is to stop your competitor from winning rather than trying yourself.
Really well-said! I haven't heard that "piacciono le inaugurazioni" but you raise a good point there. What do you think of the current economic situation in Italy? Do you think Italy is doing a good enough job keeping its young talent here?
Talent is very abundant in our universities and workshops, though we are not doing enough to keep it here. I do not think that a protectionist approach would be more effective, but think that Italy should invest more in creating an environment that would let people go abroad, develop experience and return, bringing back talent from other countries.
These are few things that might help: be able to open (and close) a company in a day, ditch bureaucracy and notaries and, for the media, find a proper balance between telling Italians that there are no jobs and that you can get rich in 1 year by inventing the next Facebook.
What advice would you give someone who might be looking to find work as an engineer in Italy?
I would tell her/him: You are lucky!
Jokes apart, it's still good to be an engineer in Italy, this is a degree that companies still find suitable for many positions in their organizations. Needless to say that at least one foreign language is a must, English, with the addition of Chinese for example.
And try to span among several disciplines; for example today's mechanical engineers must know coding and electronics. Invest in soft skills: the nerdy engineer generally get the job, the nerdy engineer with some people and presentation skills gets better jobs.
A little birdie told me you love tennis, any favorite spots around town or resorts?
Non-plus-ultra: Stanglwirt in Austria – five star fitness, tennis, food and cows.
In Florence I like U.S. Affrico (5 min walk from my house) and the circolino Florentia for the beautiful view of the hills of Fiesole – both are public.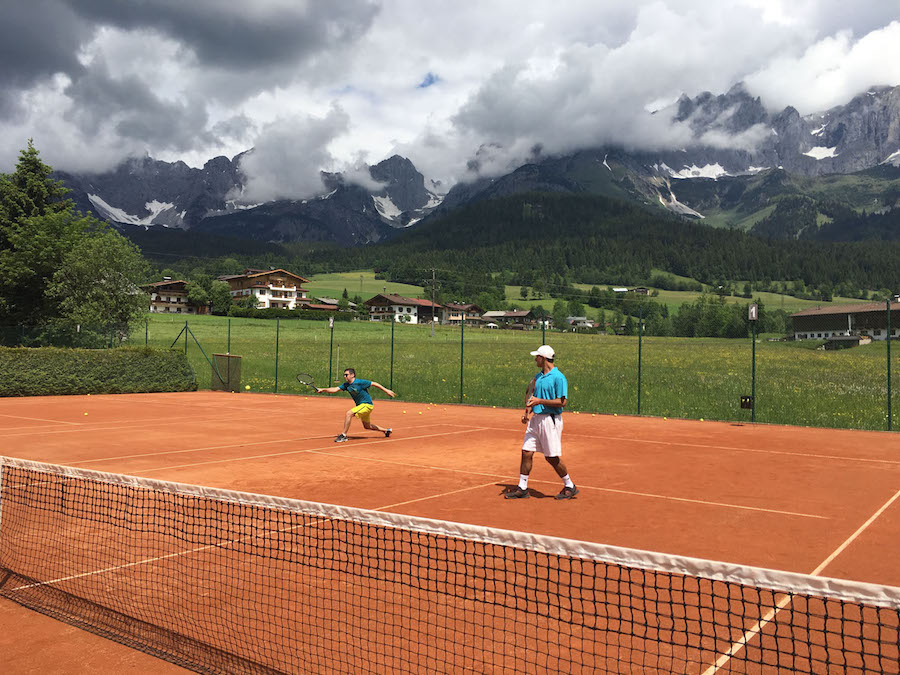 Three special places everyone should know about in Florence that you personally adore
Recently re-discovered and few minutes away: Parco Mediceo di Pratolino
Giardino delle rose [Rose Garden]: a different way to experience Piazzale Michelangelo
Gli Assi: the only "società sportiva" in Florence that convinced me to workout at least twice a week!
Can you also share a few Favorite local dishes/restaurants ?
Most people who know me already know that I would die for Irene's risotto allo zafferano con tartare di gamberi e pistacchi.
https://www.instagram.com/p/8-wr0MNRVP/?taken-by=webtommy
Recently discovered: 588 at Borgo I Vicelli, gourmet food at very low price, Le Barrique a great place near piazza Tasso. And after dinner you can stop a La Sorbettiera in piazza Tasso for the best gelato in Florence.
Quick panino? Amblè, where vintage meets taste (ok ,I just made this up 😉 ).
I adore ALL of those places too. What can you do here and nowhere else?
Eat a panino al lampredotto while strolling between the Duomo and the Battistero (beat that New York or Paris!)
If you had to make up a tagline for Florence according to Tommaso, what would it be?
The best is yet to come.