When most people think of the Ponte Vecchio, the oldest bridge in Florence, mentally they transform into one of those most iconic of Italian locations. An ancient medieval bridge spanning two sides of a city, its arches gleaming in both the morning's earliest lights and glowing in the nightly sunsets. The stores are historically known to sell gold, as it was famously said that the Medici Family's creation of the Vasari Corridor spelled the end for the former residents of the bridge, butchers in favor of the more pleasant-to-the-nostrils trade of selling gold.
I walk across this bridge every single day if I'm in Florence, we live in the Oltrarno, the other side of the river, so I often find myself rushing past throngs of happy go lucky tourists. Sometimes my dog Ginger finds a playmate to the delights of the bridge's guests on one occasion, and perhaps I'm trying to say "not yet" as my dog delights in doing her business at famous Florentine monuments.
Window shopping here is priceless, yet the actual baubles on display are a little more pricey than my humble wallet can afford. At night, there is often live music, travelers sit down on the central steps by the bridge's arches as they listen to the musical rendition of whichever busker calls the Ponte Vecchio its stage for an evening.
However, since my good friend Hoda, an Iranian native started working at one of the shops, Fratelli Peruzzi. I had long written off the shops there as for richer tourists, a bit like the entire via tornabuoni. Fun to look at at, but for the normal person, out of reach. However, I wanted to learn a little more and put my personal bias on the back-burner.
Fratelli Peruzzi is a silver-shop, in operation since 1860, is one of the oldest workshops in the city opened by Giuseppe Peruzzi and left up to Gianna and their sister-in-law Laura, who is the president of the Associazione Ponte Vecchio. Secrets have passed here through generations in the highest form of artisan craftsmanship, this is now almost a dying art that must be preserved. There are countless precious trinkets and home decor to marvel over— candlesticks, bell brooches inlaid in silver or gold, animals, pendants, a baby's first silver plated spoon.
What was particularly interesting to me is just how many religious items they had on show like Jewish menorahs, Hanukkah matchstick holders etc. When I asked Laura if someone in the family came from a Jewish heritage she replied with "None of us are Jewish, however we realized there was a gap in the market for religious items like this in Florence, so we decided to start researching and creating a specific line,  it is also become a great passion for us."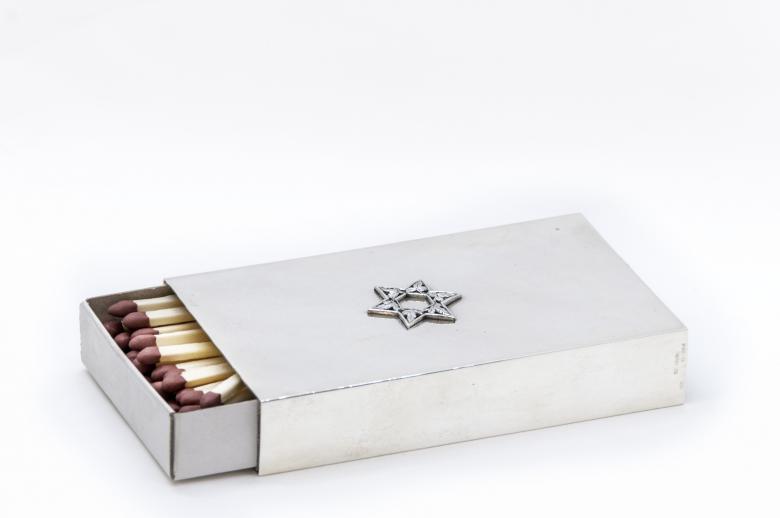 https://www.instagram.com/p/BF6lj4vHmdr/?taken-by=fratelli.peruzzi.argentieri
The shop lies on the corner of the Ponte Vecchio and Borgo San Jacopo and another in the middle part of the bridge, an ancient crux of the city which has seen more than its fair share of history. Bombs from the Germans during WWII devastated the streets on either side of the Ponte Vecchio (check out this amazing video from 1945 or article from The Florentine) and the great flood in 1966 threatened its own special brands of devastation.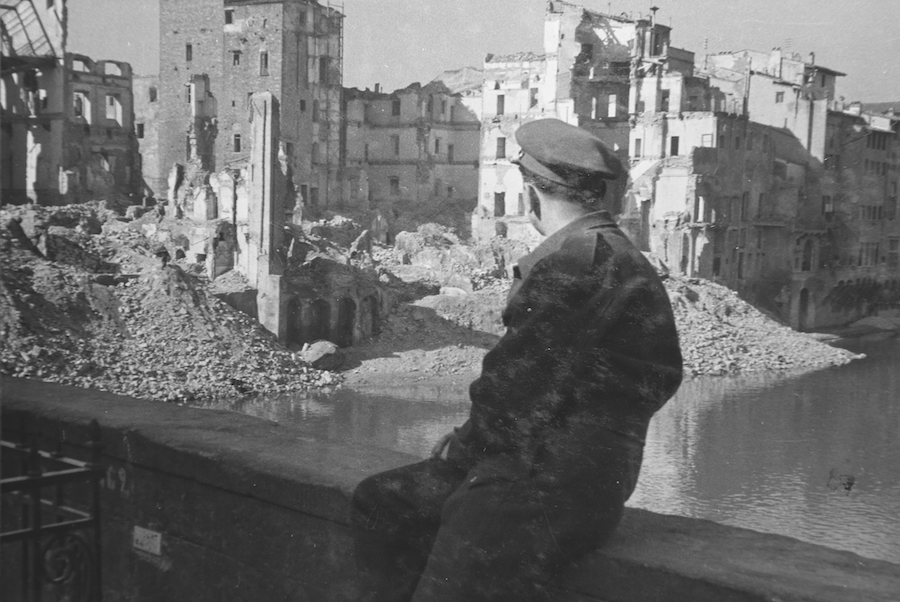 Peruzzi since than, has been able to remain steadfast, 150 years in a tiny little corridor of a shop where upstairs its two artisan's work. I walked up the creaky wooden staircase, into a back room to meet the hands working on Peruzzi's own personal brand (called FI 114). While the silver doesn't come from Florence, it typically hails from the south of Italy, it is fashioned into items here, in this tiny little precious space.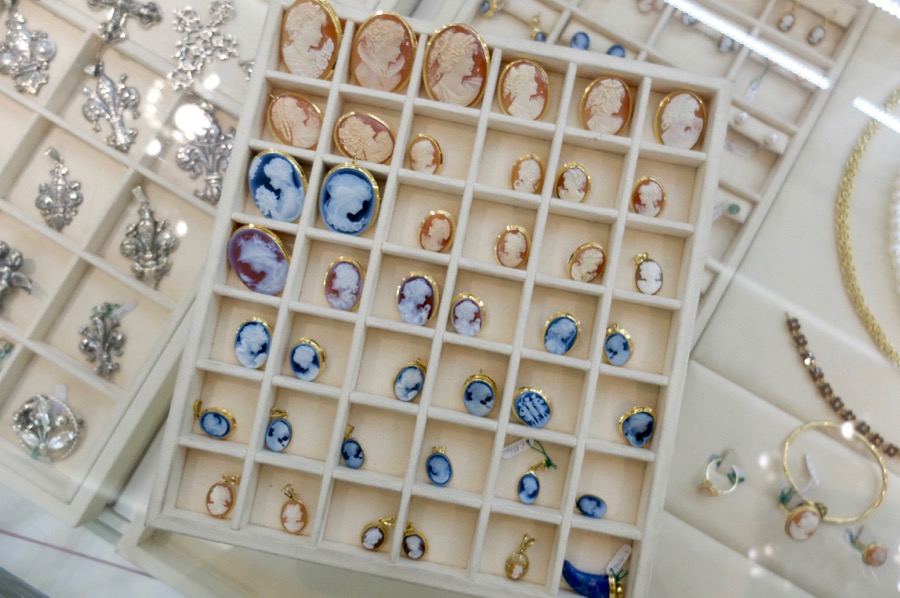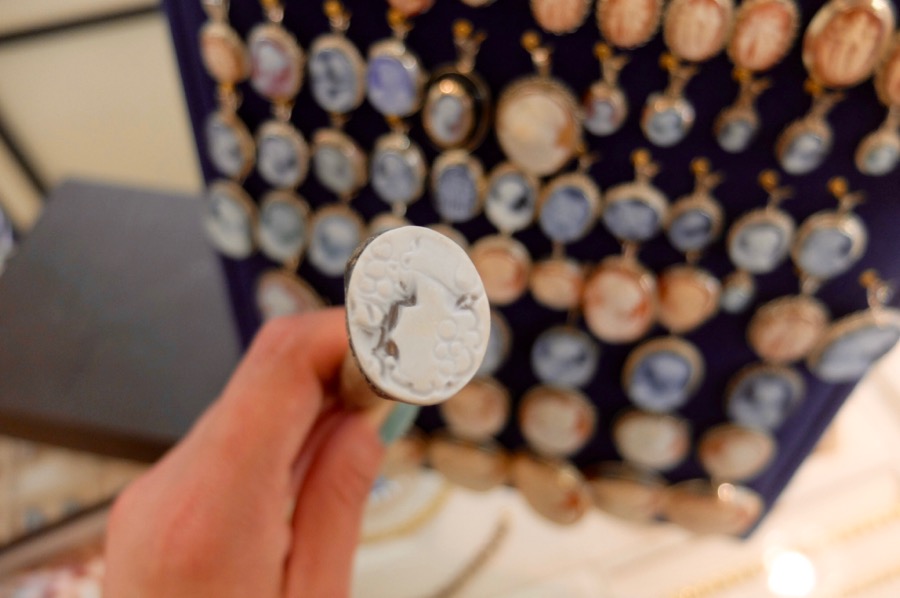 This is where I met Giancarlo, who at 81 year's old is as spry as they come. Laura graciously showed me the small room where he worked, together with a female colleague. It's your average Florentine studio, tiny, packed with furniture and a small workspace that is covered with items currently being worked on. Giancarlo started working when he was 14, when it was normal to start an apprenticeship at that age, with an uncle who was also a silver maker.
He is well past retirement age but insists that he will never stop working, stopping in a few mornings a week to fill his time "I'm not the kind of guy who would be happy going to the local bar to drink espresso and play cards, I need to use my hands and create something, this brings me joy, I need this way of life. I've been working for 65 years and I've never stopped learning."
We started to talk about the famous Florence flood in 1966, who's 50th anniversary is coming up this November. "I remember leaving my scooter in the center, when I had to take the bus home one day, the next morning, the day of the flood, it was gone. Via de'barbadori was a muddy flood. Cars, furniture, sludge, it was a huge mess but that scooter, I knew it was going to be gone forever."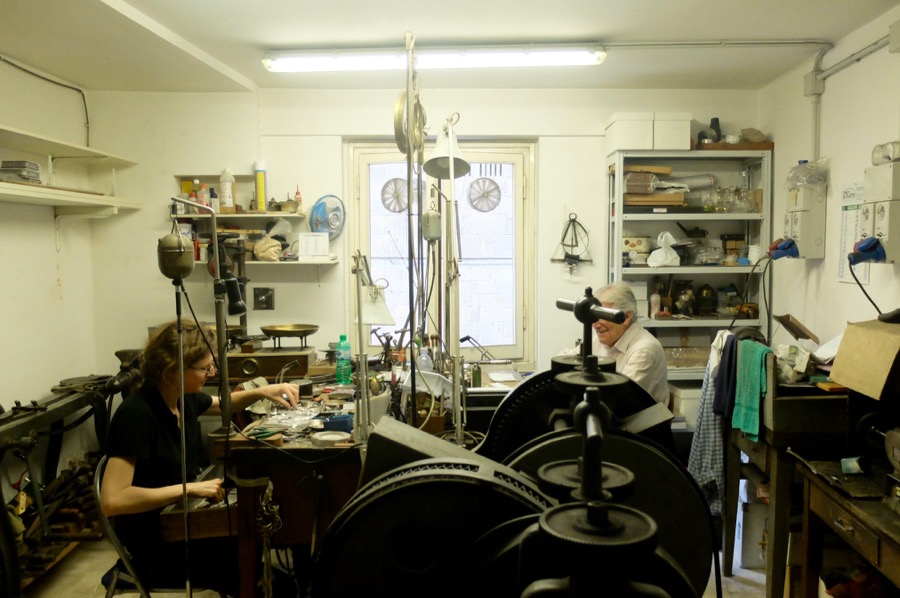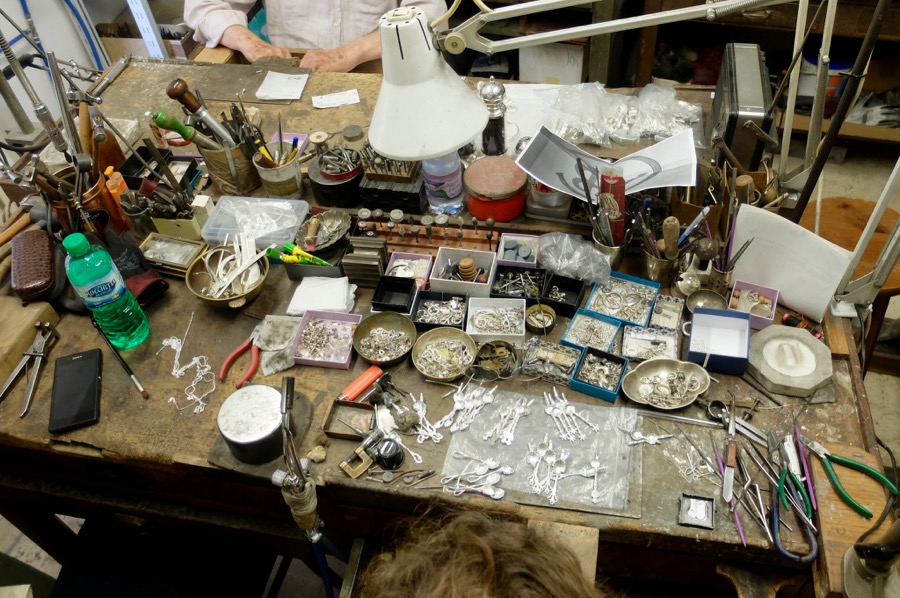 On one pretty shelf I spotted countless rubber plaster mold forms, where the silver is poured for one of the most important steps in the item's progress. They're remarkable in their own right, each one costs around 40€.  Scribbled in black marker are the description of the items. of course a beautiful Florentine "giglio" lily caught my eye, the symbol of the city would look good just about anywhere, not least of all on a nice necklace (hint hint Nico).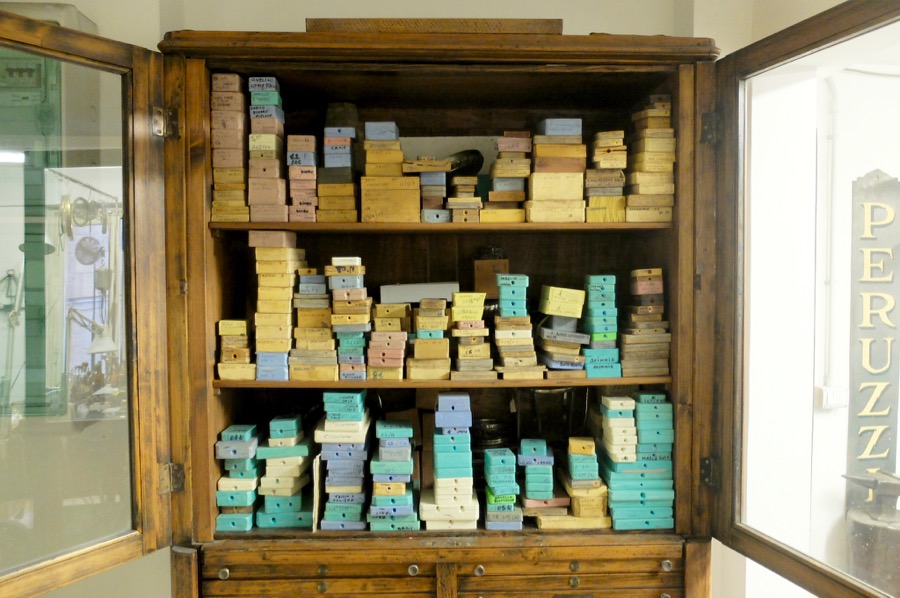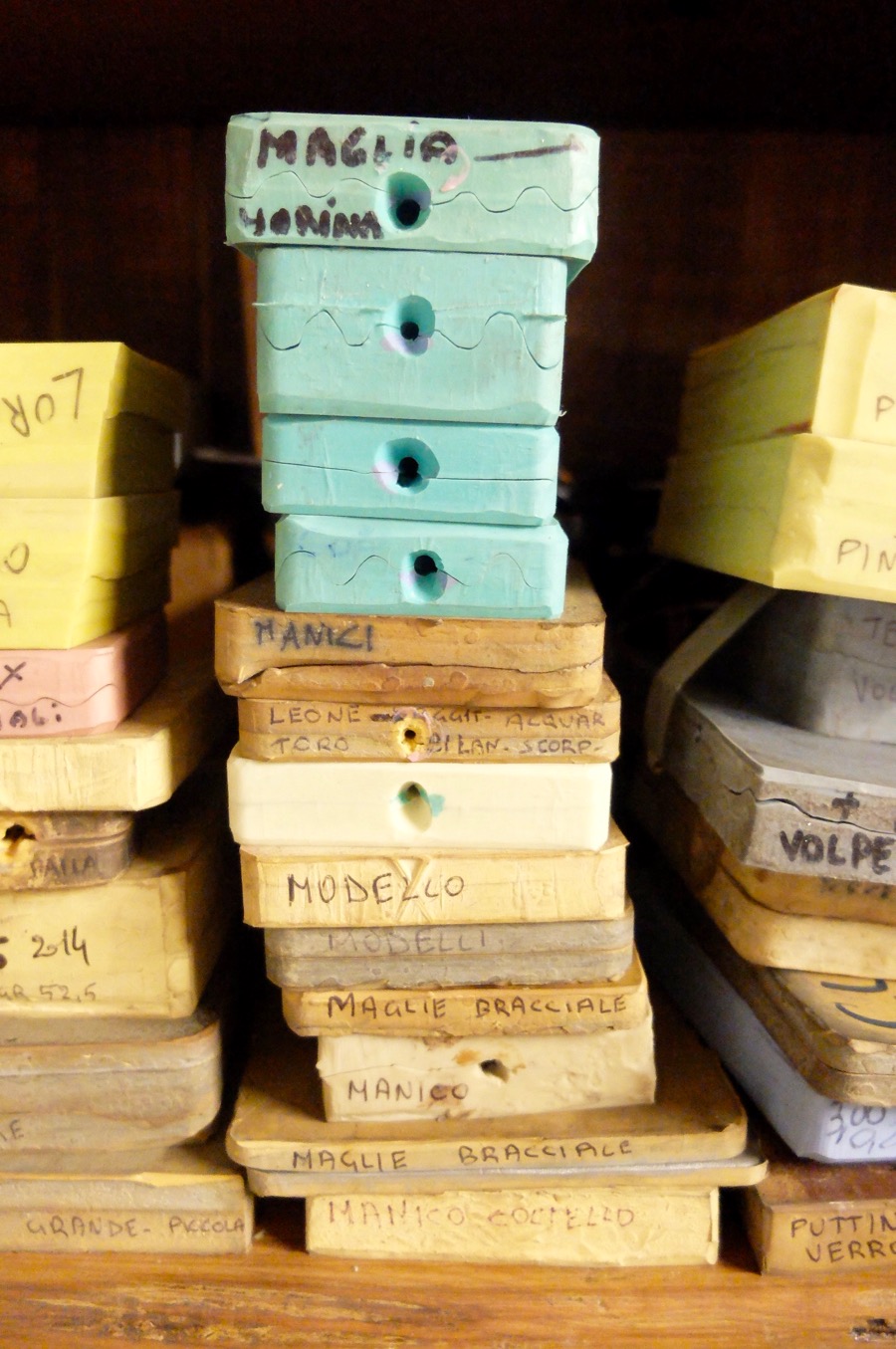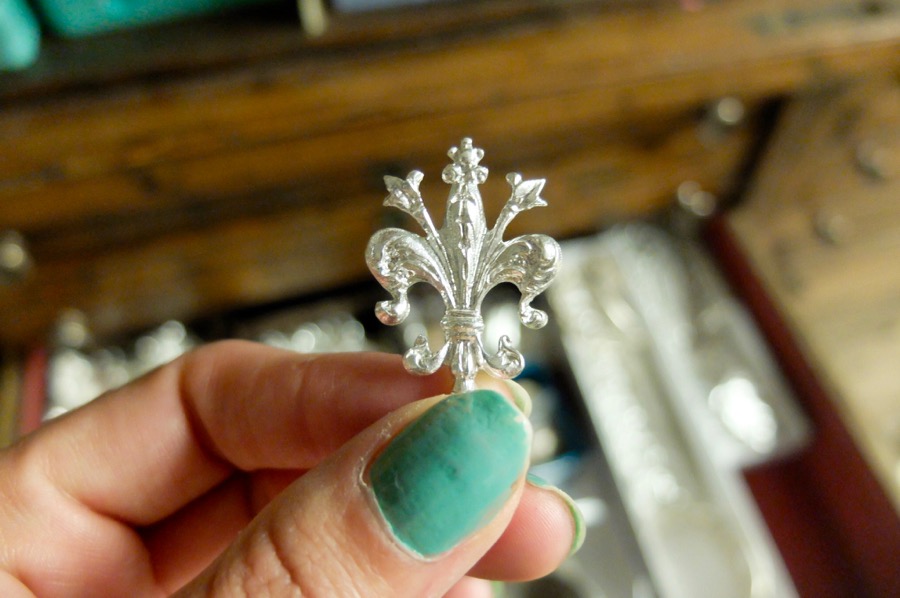 https://www.instagram.com/p/BGcE9tfRTNB/
Most of Giancarlo's work is done on a small wooden board jutting out of his desk called a "stecca," from here he says and forms each tiny item into the finished product before polishing. It's painstaking work however it is quite clear this is a passion project. Some take just a few hours, others days.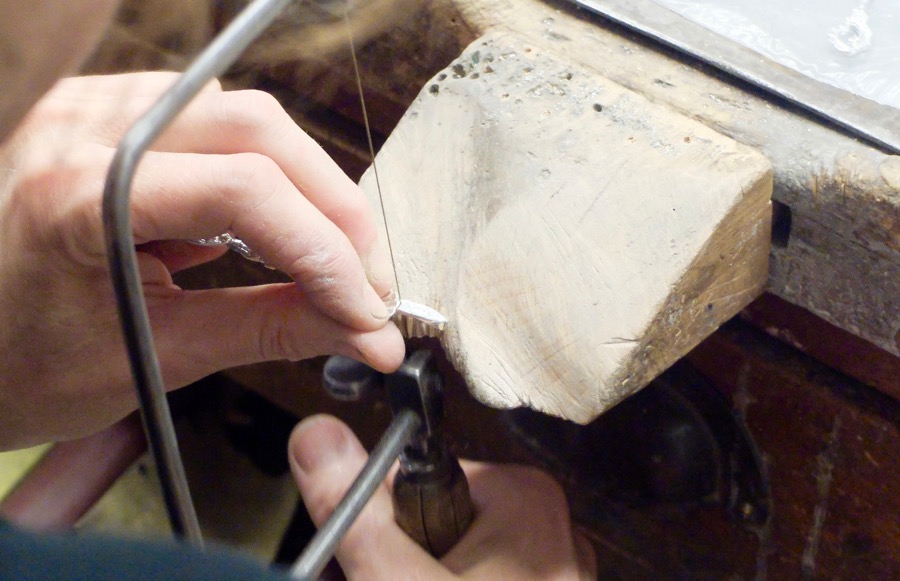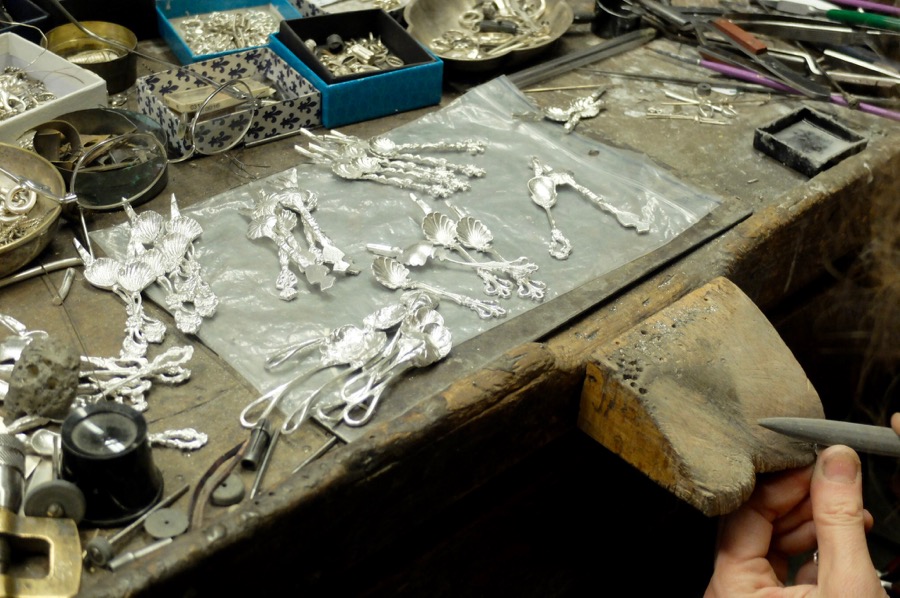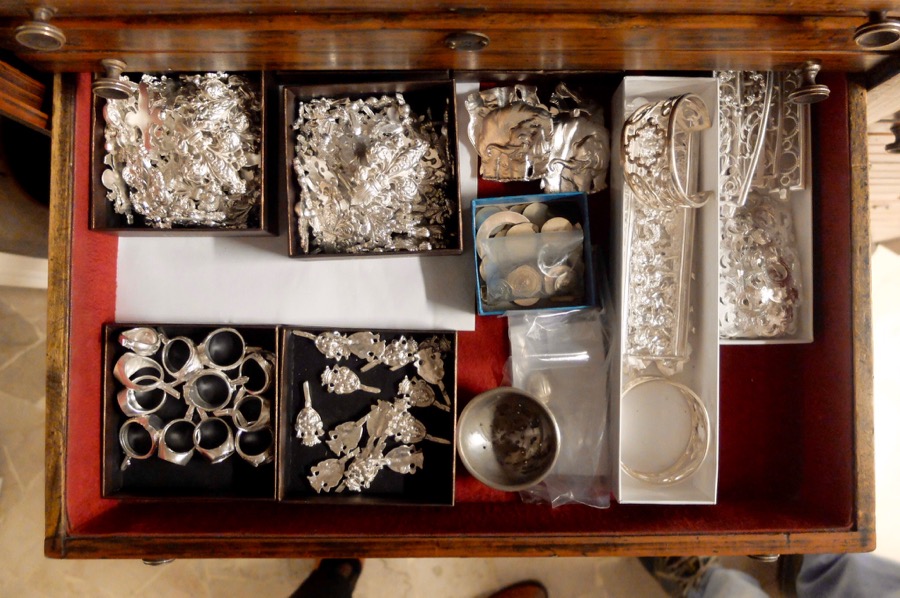 Fratelli Peruzzi's other location in the center of the Arno river also has a beautiful balcony overlooking the Arno river. Laura was gracious enough to let Nico and I take a few wedding photos there and even left us a bottle of perfectly chilled prosecco, which is a service that she now offers future couples. Just send her an email. It was a spectacular idea as some of the photos that Francesco, our photographer took there, took my breath away when I first saw them. It might have been a cool November afternoon, but there wasn't a drop of rain in the sky, and while people perused the Ponte Vecchio or rushed to their next appointment, Nico and I giggled and toasted to our nee status as newlyweds.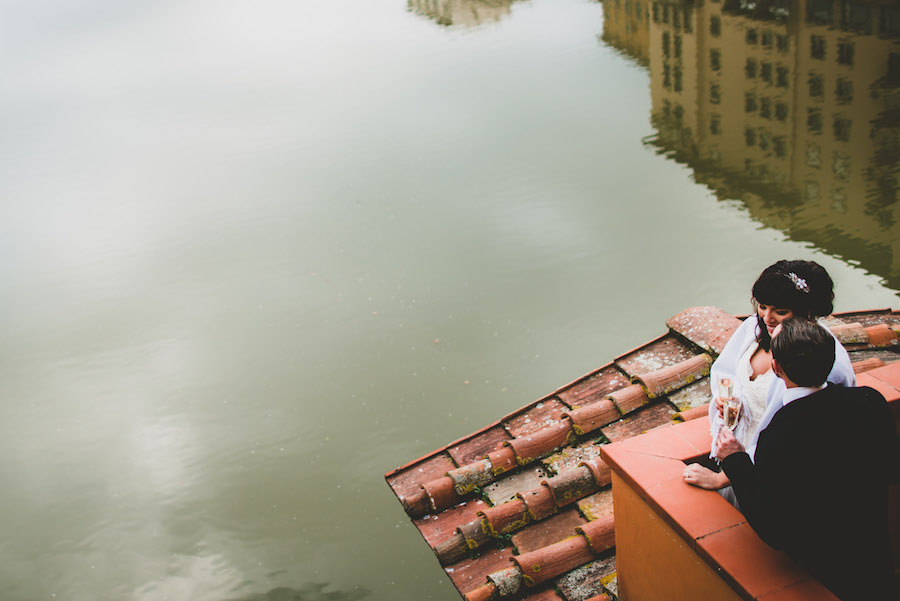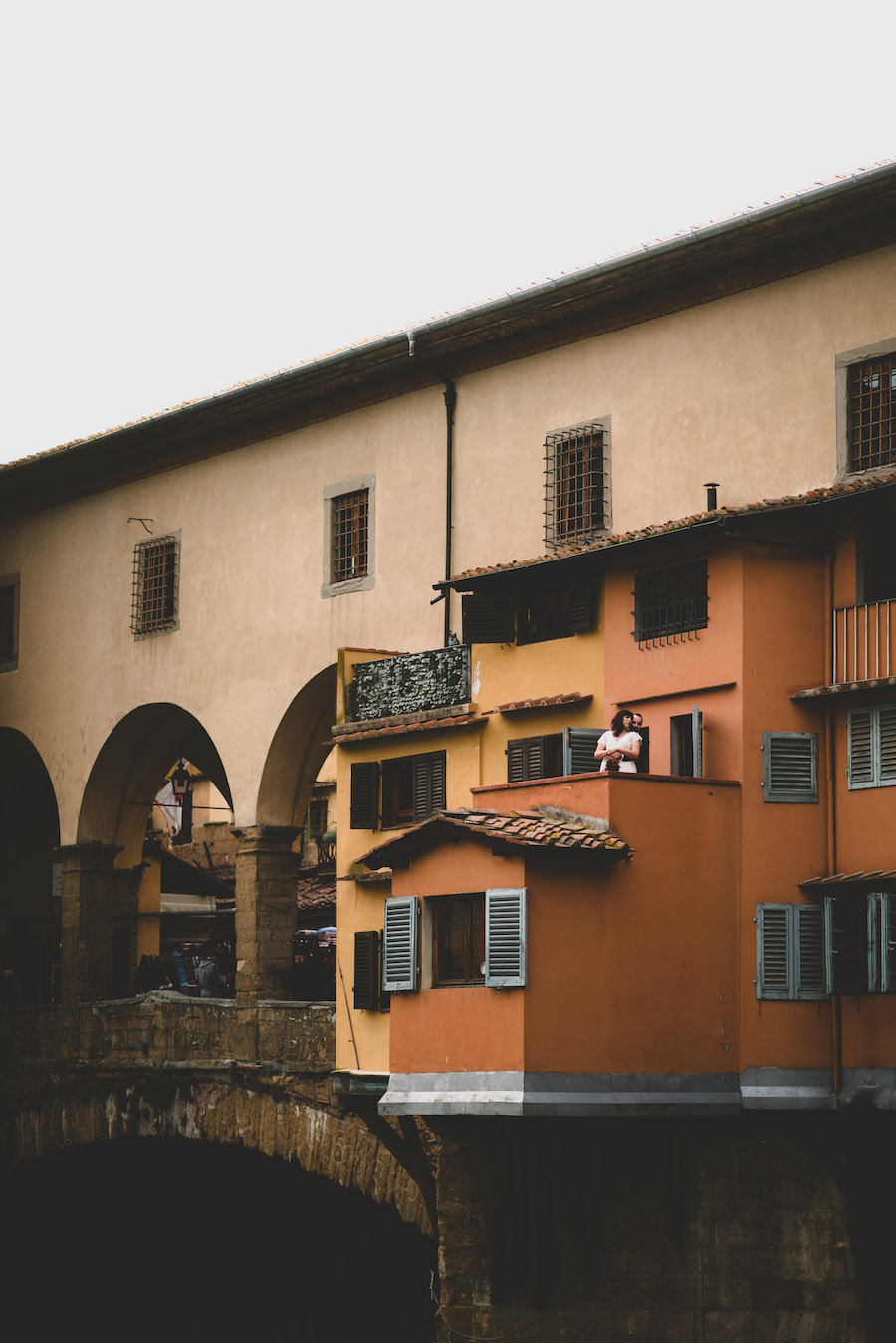 I will always cherish the moment that we cheered to our marriage in the most special of Florentine locations. For Nico and I, it will never just be the Ponte Vecchio but it will always remain our bridge, the one we walk over every single day.
Fratelli Peruzzi, Open Monday to Sunday 9 am to 7 pm
Ponte Vecchio, 60 ang Borgo S.Jacopo, 2-4/r
ph. +39 055 292027 – www.fratelliperuzzi.it, facebook.