Cover photo credit: Celje.info. 
Lepa beseda lepo mesto najde. "A nice word finds a nice place" in other words — politeness costs little and yields much, another reason I find Slovenia and Slovenians to be quite remarkable. Plus their proverbs seem all together, extremely spot on.
It's a country that has it all, wild rivers, superb wine, jaw-dropping castles and huge lakes. One of my personal favorite places in this young country that surprises, remains the cultural hideaway of Celje (pronounced tselyeh), the third largest city in the country, running at the confluence of Voglajna and Savinja rivers. It boasts a turbulent and rich past, that seems out of a novel of sorts, but that's pretty much how I feel about all of Slovenia.
The history dates back from the Celts who first inhabited the area in 300 B.C. followed the arrival of the Romans, the city was coined Troia Secunda or the 'second troy' considered to ben important transport and trade hub for the empire.
The two main squares of town are Krekov trg and Glavni tag, and Slomškov trg, the heart of the old town, which can help get your bearings. You can also spot traces of Celje's medieval walls along the Ulica na Okopih.
I knew I liked this place when they let us know that with the arrival of the train station and adjacent road to get there, they actually routed it around a 120 year old plane tree, in order to preserve its greatness. If that wasn't enough, the tree itself was awarded the grand 'tree of the year' in 2006. That is one badass tree.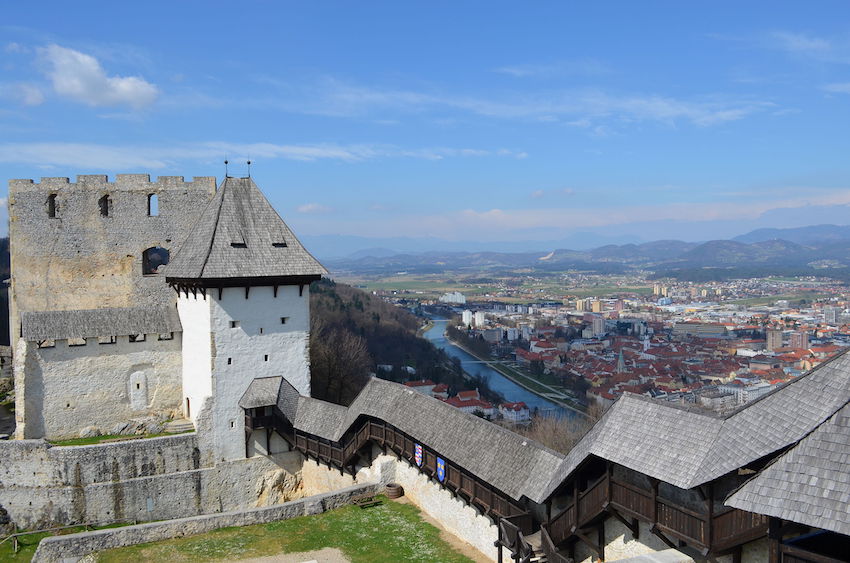 Centuries of history at Old Celje Castle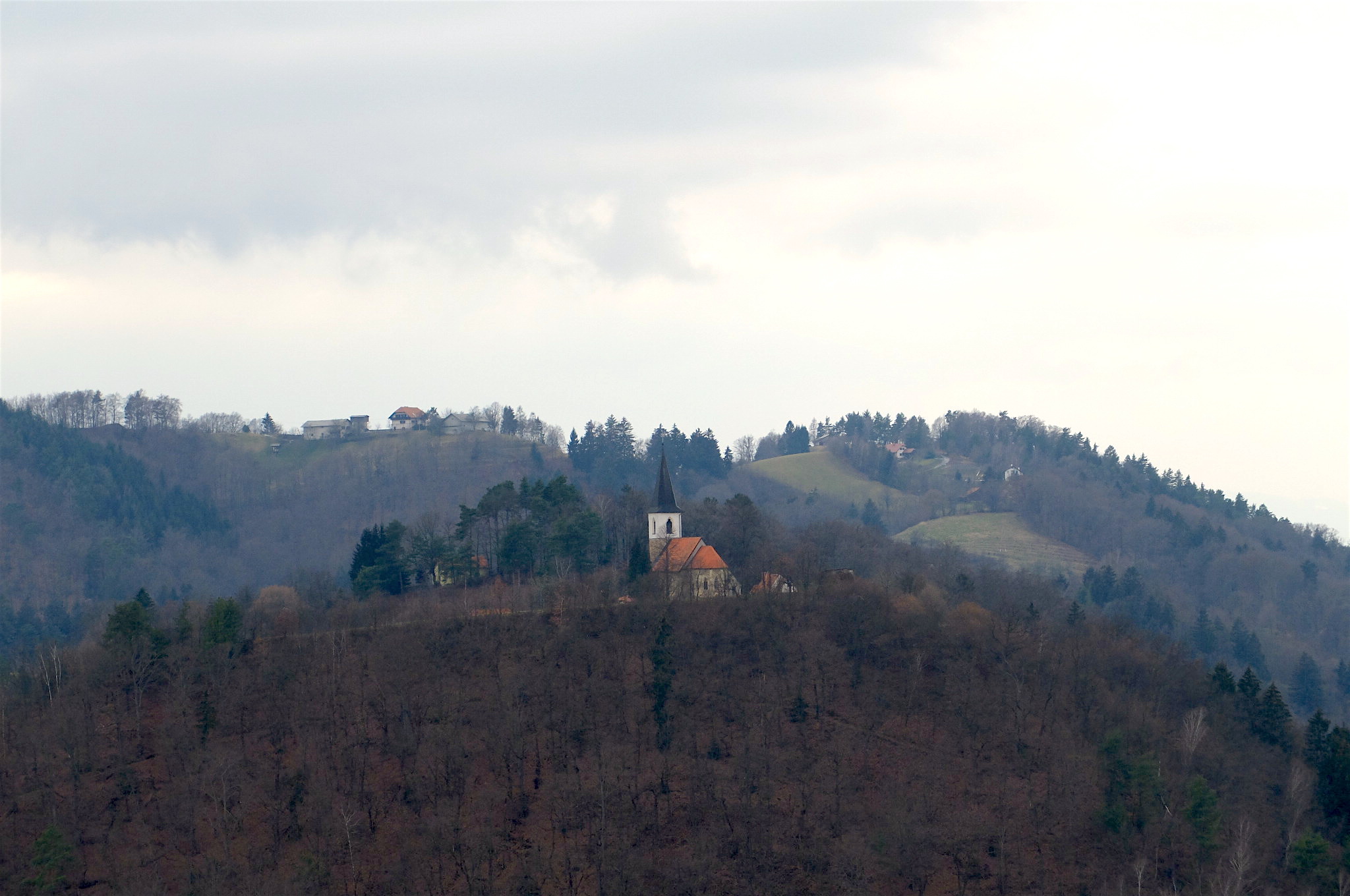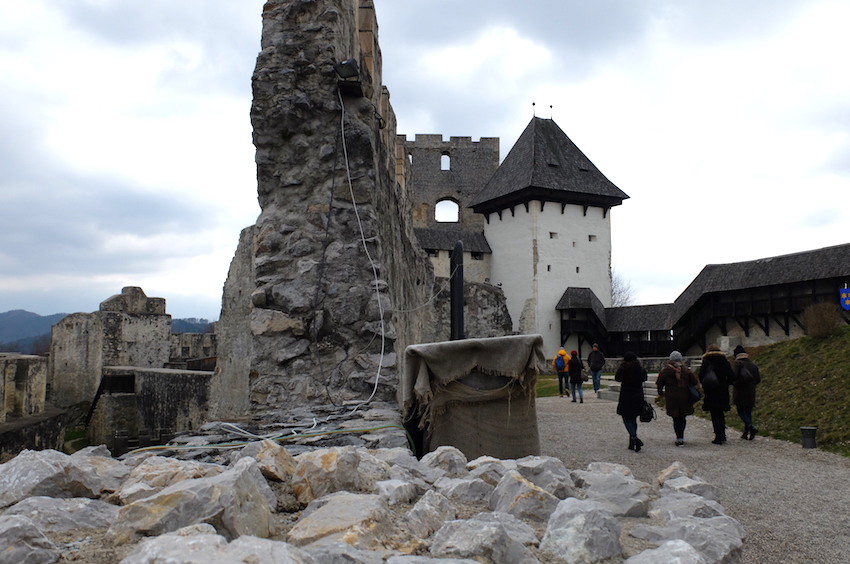 Overlooking the city center, stands the ruins of an old and rather large Castle with the earliest origins dating back to the 12th century, it is the best well known landmark locally, and happens to be the largest castle complex in the country. Built by the Counts of Heunberg in the second half of the 12th century until the dynasty became extinct at the castle was taken over by the Lords of Sanneck who quickly climbed the ranks of the European elite.
Frederick's tower, which takes its name from Count Frederick II of Cilli, was erected in the 14th century at a staggering 23 meters of height. Naturally this was a defensive outpost and in more interesting news, the location where Frederick II was held captive after marrying his beloved Veronika of Desenice against his dad's wishes. Let's say the 'Romeo and Juliet' of ancient Slovenia.
In the summer months, many events are hosted here — from April to October visitors can be part of a 'living history' program with an opportunity to try their hand at fencing, archery or creative medieval workshops, and in August there is a two-day medieval event held here. An obligatory stop is at the on-site Veronika Café for a tea served with rock sugar (that wins me every time). Oh yes, you can get married here too!
A Stroll Through History – The Center Of Celje 
Along the medieval corners and streets covered in cobblestones,  there are a number of interesting architectural delights to be seen with a beautiful blend of Baroque, Renaissance and more modern 20th century buildings peppering the landscape. My personal opinion is that it's worth going on a guided tour (ask at the information office) to truly appreciate what you see around you.
Museums to visit locally include the Children's Museum, The Museum of Recent History (highly recommended), the regional museum with its 17th century frescoes. Also make sure to venture out a few kilometers outside of town to explore the Roman Necropolis featuring the 1st–3rd century AD marble tombs of local Roman dignitaries.
Also personal favorite stop would be the central library in Celje, a magnificent building with over 4700 square meters of reading space that had me at hello. Welcome to any and all, you can access free WiFi and their extensive literary collection daily from 8am-7pm.
For a caffeine kick on your historical journey of Celje's backstreets, stop at the Oaza cafe on Glavni Trg 13.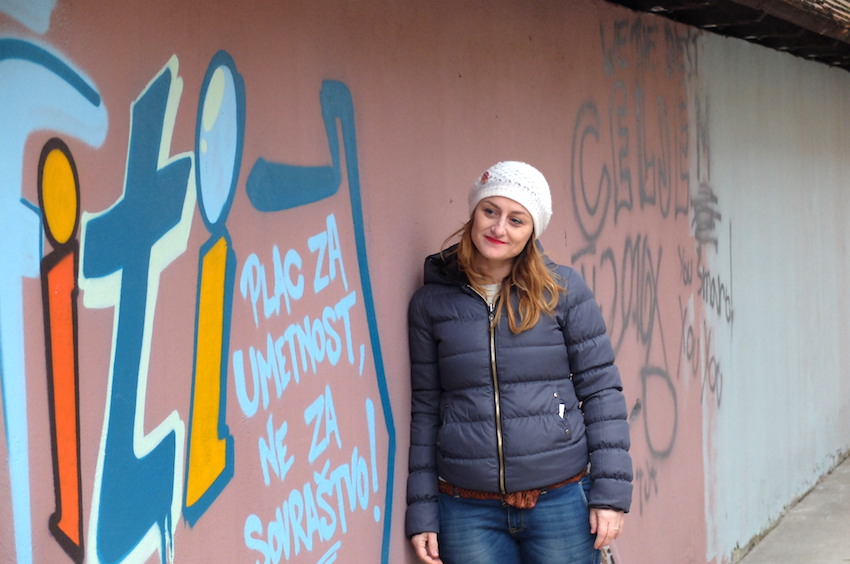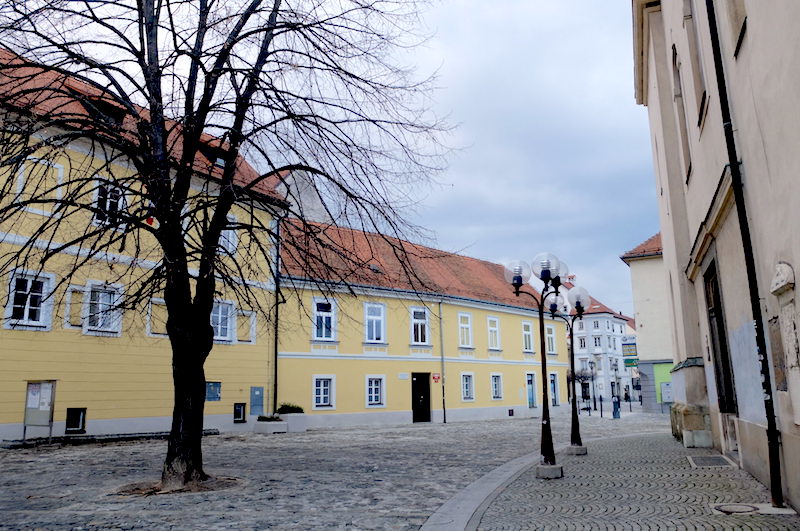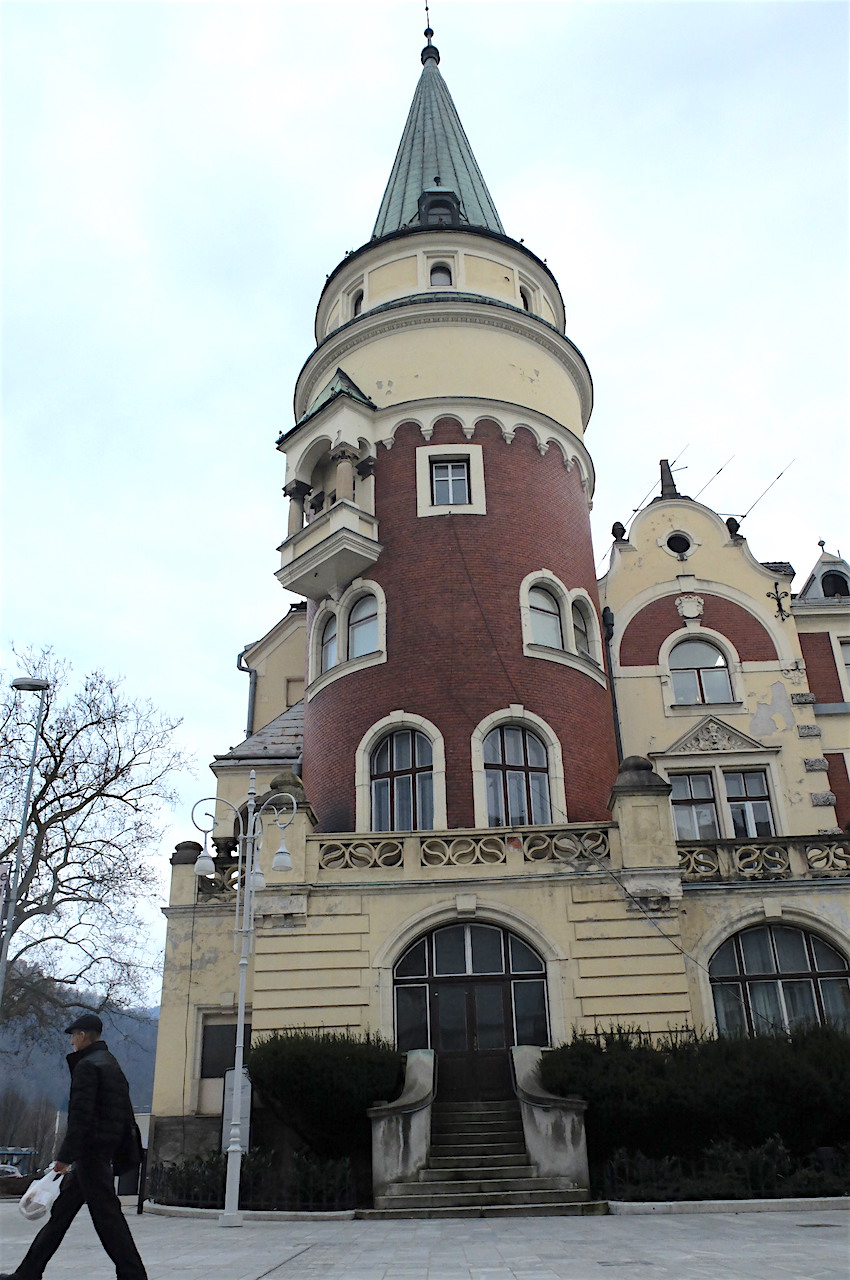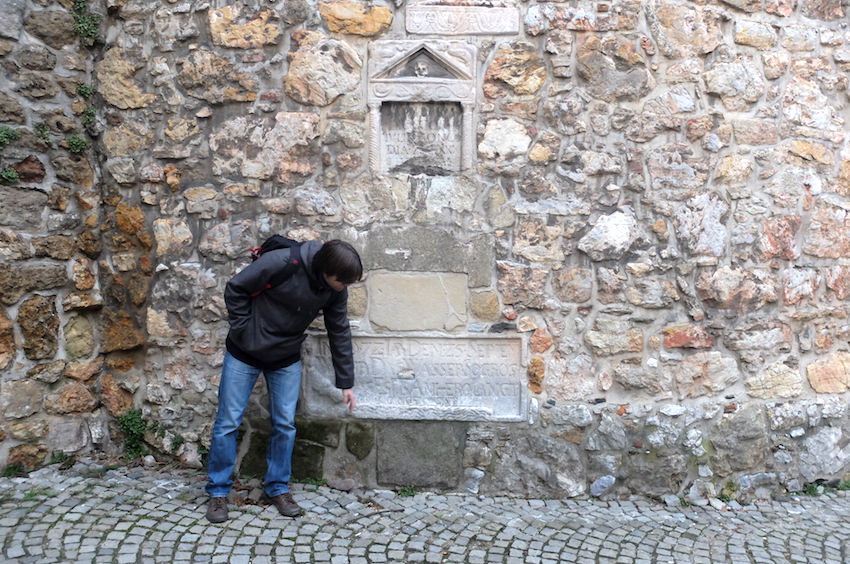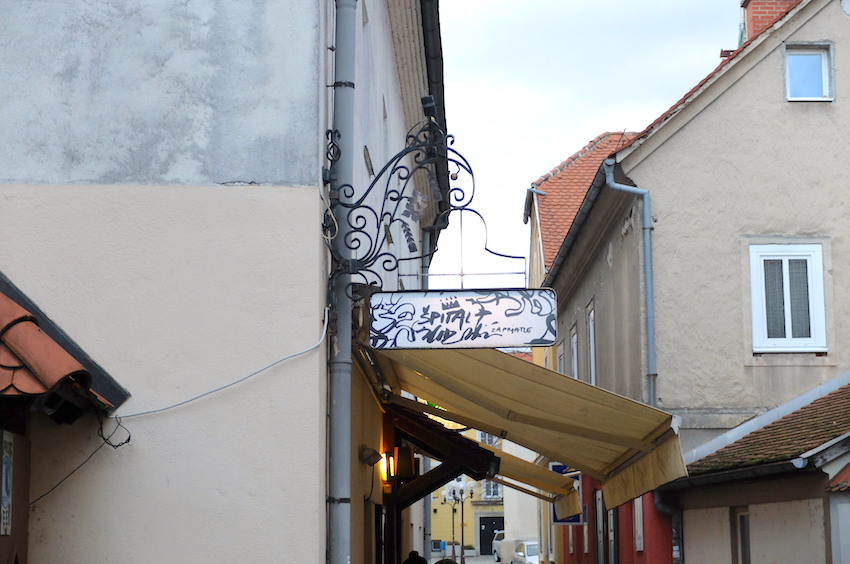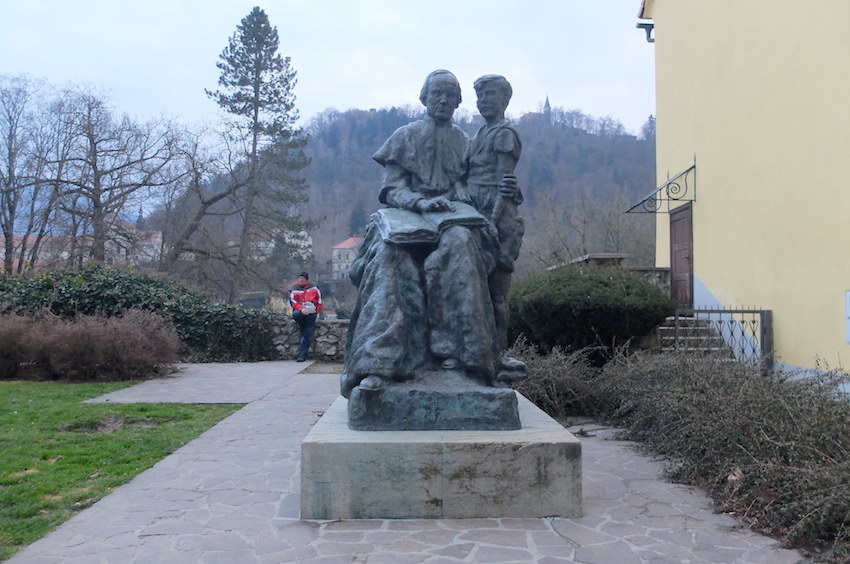 Josip Pelikan – The Phographer Extraordinaire 
Through one nondescript road, through a parking lot you will arrive to the old studio (dates back to 1899) of one of the city's most famous former residents, Josip Pelikan, a renowned 20th century photographer who's studio resembling a greenhouse, which still stands in the town center. It is considered one of the best preserved luxurious glass photographic ateliers in Europe and now remains part of the Museum of Recent History.
Josip's story is a rather unique one, during WWII he went to great measures to documents the atrocities that happened to the people of Celje and later focused on more landscape and nature photography. Upon researching this post, I came across the blog of a local man named Borut, who is very passionate about photography and managed to meet the 93 year old daughter of Josep.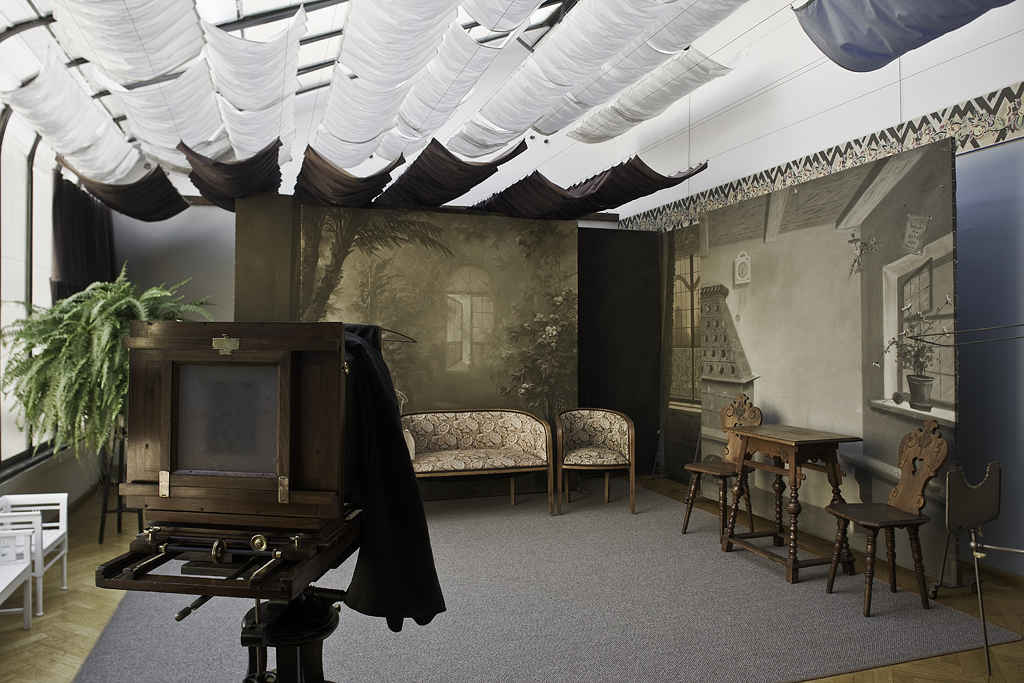 Celebrating Women — Meet Alma, The Celje's Most Traveled resident
Walk along any of Celje's charming streets and invariably you will run into a bronze statue of an intriguing figure carrying a large suitcase in the pedestrian area of Krekov Trg. This woman's name is Alma Maximiliana Karlin, an early twentieth-century travel writer born in 1889, polyglot (she spoke nearly a dozen languages) and poet badass who earned a taste of the travel bug from an early age, exploring nearby places such as Tyrol, Diamatia and Bavaria, and that was just the beginning.
After moving to England and graduating after learning eight languages (I'm telling you, Slovenians are amazing!) she set off on eight years of adventures, from Panama and Peru to Japan and Asia's south pacific islands. Legends has it that she was almost eaten by cannibals in Papua New Guinea but was too skinny to be truly appetizing. What most amazed me is how she was able to hop around the world when a woman traveling alone would have sparked more than a few curious questions.
She did eventually come back to Celje, where she formed a foreign languages school and gave a plethora of lectures in addition to publishing her short stories and books, you can explore the world through some of Alma's personal items, including 400 postcards, currently on display at the Regional Museum of Celje. She's one woman I would have really wanted to know.
An Artistic Hub In The Center Of The Old City
As we continued our walk in the center of town, I was delighted to head to a little spot in the city, a cultural hub that felt a world in its own. Located at the start of the Gosposka and Na Okopih Street, embarked a remarkable project that started between 2004-2005 that makes the local town municipality seem way more advanced than anything we have here in Italy.
In this tiny little square was flanked once by elite boutiques and stores long since abandoned, instead of just leaving everything 'as is' the local government decided to offer this space to local artists, about 10 or so are there at the moment, as a creative base where they could gather, share ideas and likely have a few laughs.
The atmosphere is jovial and bright, and here's where I met a man named Narcis Kantardzic, a chain smoking artist who escaped the Balkin war to find refuge first in Germany, than in Celje. He grunted his hello as we took a look at his small, but fascinating studio. His paintings seem to be almost dreamlike, often featuring a central tower (and some on fire), he represents a rich production of contemporary Yugoslav art of the 1980's.  I expressed interest in his work and he silently handed me a book showcasing his paintings in backstory.
I'm super thrilled he did because it is a beautiful book in both Slovenian and English, not only going in depth about the inspiration and idea behind his surrealistic works, but also a window into this man's life, personal photos and exhibitions (he has been exhibited in almost all of the leading galleries of contemporary art  in the former Yugoslavia).
Another recommended stop should be at the  AQ Gallery, which is located here and which features many local artists and exhibitions from the artist colony located here.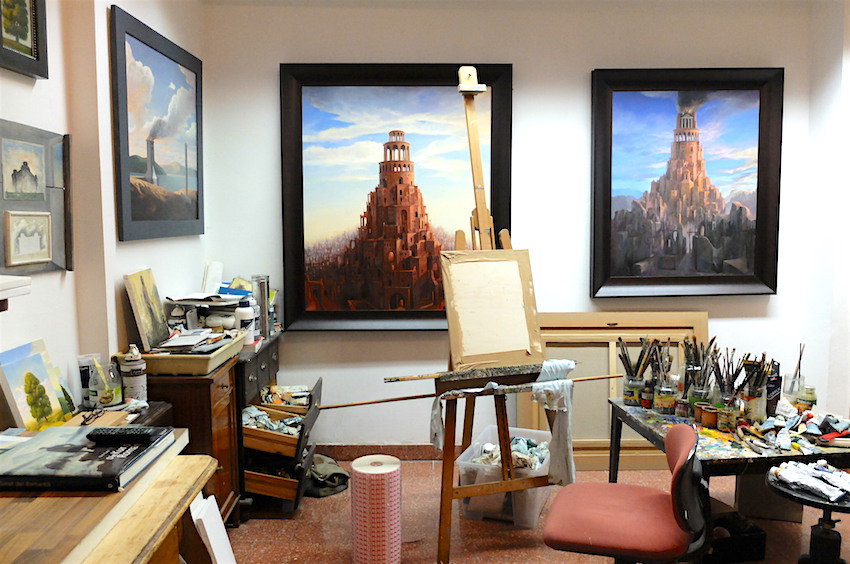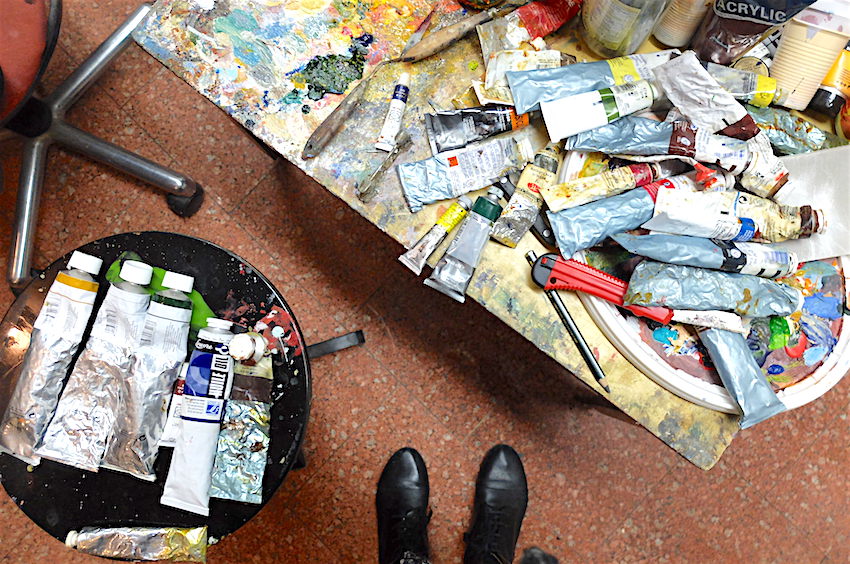 ---
Quick Details
Where To Visit
Old Castle Celje, this mighty walled castle overlooks the town of Celje and is coming back from style after years, probably more like centuries, of neglect. address: Cesta na grad 78, 3000 Celje. Typically open 9am-6-7pm in the warmer months. More info here.
Skylight photographic studio of Josip Pelikan, Razlagova ulica 5 – The 1899 glass photography studio presents the life and work of the master of photography from Celje Josip Pelikan. The studio has preserved and displays the photographer's original equipment, including the glass parlor, which can be photographed. Opening hours: Tue – Sat: 9-1PM, Sun and public holidays: from 2-6 PM
AQ Gallery, in the heart of the artists quarter, this gallery features the work of a number of influential artists and serves as a meeting point for creatives and like-minded folks at any given moment. address: Na okopih 2c, Celje, t:+386 (0)40 629 870, [email protected], www.facebook.com/aq.galerija.
The Celje Museum of Recent History was established in 1951 as a department for the History of the National Liberation War at the Celje Municipal Museum. Over 17 exhibits, don't miss the objects of globetrotter Alma Karlin and Stari pisker – also part of the museum, this was a notorious prison during WWII where Slovenians were locked up, totured and killed. This is also the place where in 1944, six heroes rescued more than a 120 prisoners in a raid that really should be a Hollywood flick. address: Prešernova 17, SI-3000 Celje. website. 
Celje Central Library, built in 2010 and worth a visit, they also have free Wifi and an in-house Cafe. address: 

 

Muzejski trg 1a, 3000 Celje, Slovenia. Open 8am-7pm, Mon-Friday, 8am-12pm, Saturday, closed Sunday. 
Oaza Cafe, espresso, cakes, cold coffee for the addict in you rand me. address: Glavni Trg 13. Open daily 7am-10pm. (Friday and Saturday until 12am).
Tourist Information Center. Krekov trg 3