The thing about living in Florence is that it always surprises you. Not as much the beauty and art, you pretty much know that is going to be good. Instead, it's the people you meet. The ones who defy the norm and create a creative niche for themselves, and make it 'happen' thus creating small waves in the future of this country. These modern international artisans quietly inspire from their hidden nooks in the city and create a new generation of those who work with their hands. One such person is the lovely Erin Ciulla, owner of the shop Il Torchio, who I first met about a year or two ago through my friend Nardia. After visiting her shop a few times, leather splayed out as she works continuously on various custom projects, it is a place that I keep coming back too. Last year I gifted Nico a leather-bound custom made book by Erin with his initials for work, and this year I went back again to get a book for photos.
name: Erin
nationality: Canadian and Italian
profession: bookbinder
favorite drink: ginger ale
Bio: Canadian born bookbinder creating custom bespoke books in Florence, Italy since 2007. Erin has exhibited in Italy, Canada and has been featured in "500 Handmade Books", (Lark, 2008) .In 2014 she received special mention for her work from the Società San Giovanni Battista, Firenze.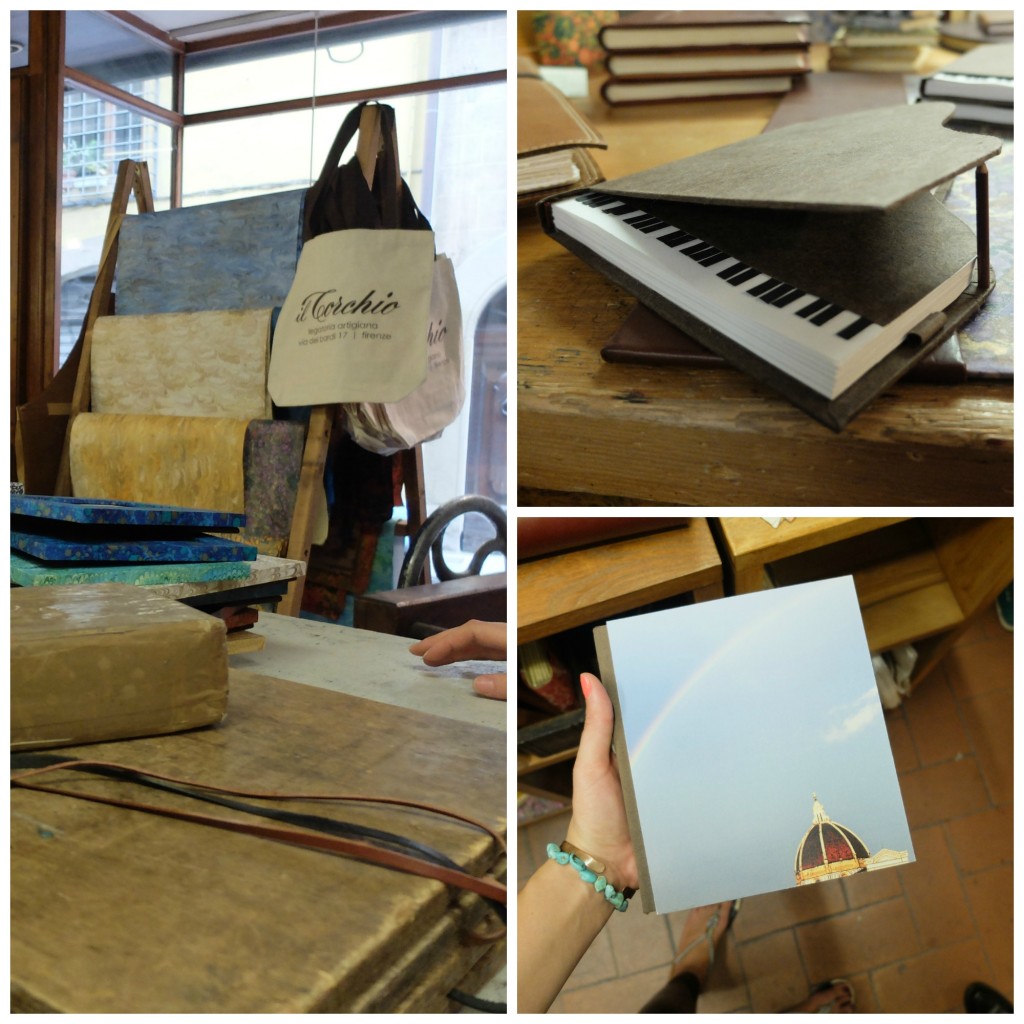 How long have you lived in Florence and where are you from originally. Tell us how this city became your home.
I have lived in Florence for almost 10 years and I am originally from Toronto, Canada. I initially came to Florence for study, and then eventually moved and stayed here to make my passion for bookbinding a reality.
What are you up to in Italy? Work, daily life, passions.
I have a bottega in via dei Bardi , Il Torchio, where I produce hand bound books and book related products. I spend most of my day in my shop creating handmade books, exploring my craft and playing with materials. Il Torchio has existed since 1980 and all of are products are made in bottega. I really enjoy hand made creative products and finding new ways to express the book structure.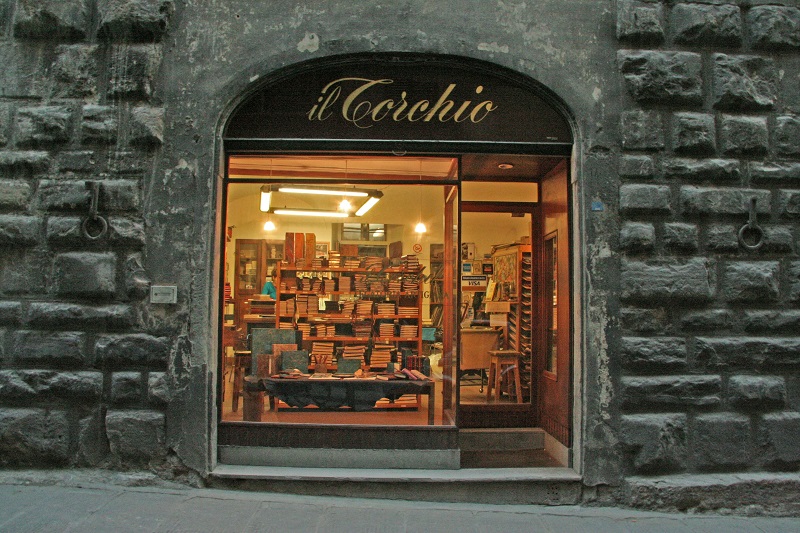 Can you tell us more about Il Torchio, how has doing this job changed your life?
Il Torchio has allowed me the possibility to create, experience and explore the artisanal side of bookbinding on a daily basis. I am very lucky to have the possibility of doing a profession, trade 'mestiere' that I love everyday – each day being different than the previous and the next. The opportunity to continue the story of Il Torchio, that begun in 1980, with my own touches gives me immense fulfillment.
What changes have you seen in Florence since you have first come?
More modern/contemporary work of artisans and craft people – the blending of old and new ideas.
What annoys you about Italy? Tell me the truth!
I take public transportation and I find late buses quite frustrating.
Do you think life in Italy is for everyone? Why does it work for you?
Life in Italy is not for everyone. I feel at home here. I've also created a home. I have people who love me and I love around me. The possibility to do the practice I love and an abundance of history around me to inspire me.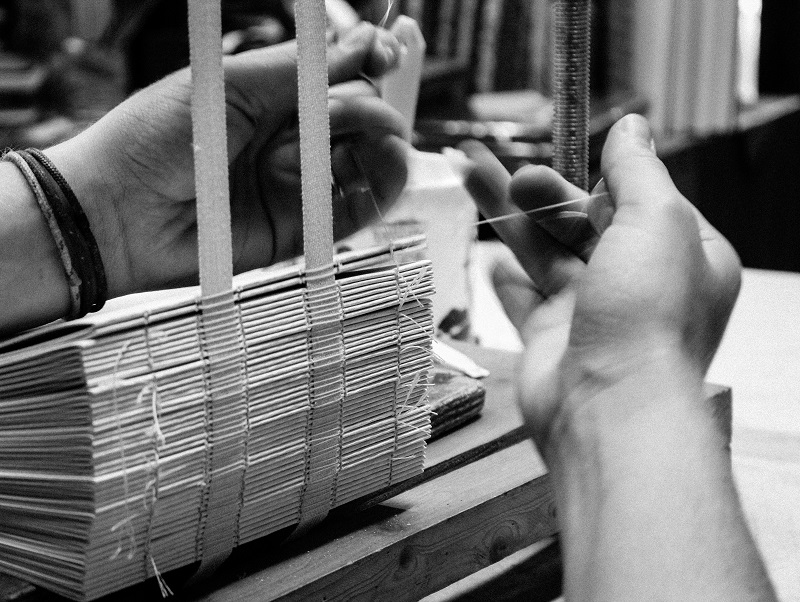 How different is life here than Canada and do you experience culture shock when you visit home (they call it reverse culture shock, I typically get it when I see the cereal aisle).
I spent my formative years in Toronto, however, when I go back I am always surprised how things are. I feel like a visitor who slightly has to remember and relearn how things work there. I loved growing up in Toronto but that is where I was and this is where I am. I like where I am.
What advice would you give a newbie looking to move to Italy?
Ask yourself why Italy? If you can answer that… figure out how to make it happen and persevere. Find your rhythm and enjoy.
 Three finds/places everyone should know about in Florence?
Bizarri, inspiring place, a step back in time. Climb Palazzzo Vecchio and look out. 3rd… I think some of the best and most interesting places in Florence can be found when we stumble upon them… so I guess I would have to choose getting lost in the city .
Agree on all points, Bizarri is amazing and they sell cayenne pepper! Additionally, any artisan boutiques that are your own personal favorite, what inspires you?
Oh… so many. My collegues and fellow binders in Florence who have helped and inspired me throught the years, Oreficeria Nora… great new creative space with wonderful ideas and people, castorina great carpentry and wood work.
I agree with you, their work is beautiful! What can you do in Italy and nowhere else?
Be. Italy provided me the possibility to do my practice that I am passionate about. I met my wonderful husband here. The possibility to have new adventures and experiences.
Italy is full of amazing food, what is your favorite dish and foodie hideaway?
Lasagna!!! Petto di pollo al madera that my suocera makes with mashed (pure) potatoes by my suocero. I am not sure if you would call it a hideaway but in San Vincenzo a Torre (Scandicci) there is a circolo that from late spring to early fall have ficattole (deep fried dough)every couple of weeks. You can get them filled with prociutto and cheese, on there own to be eaten with coldcuts or sweet with nutella. It is a nice treat.
 If you had to do it again (start a new life abroad) would you and why?
Yes, it has its challenges like anything but I think living abroad allows you to look outside the box, learn more about different cultures and test your abilities.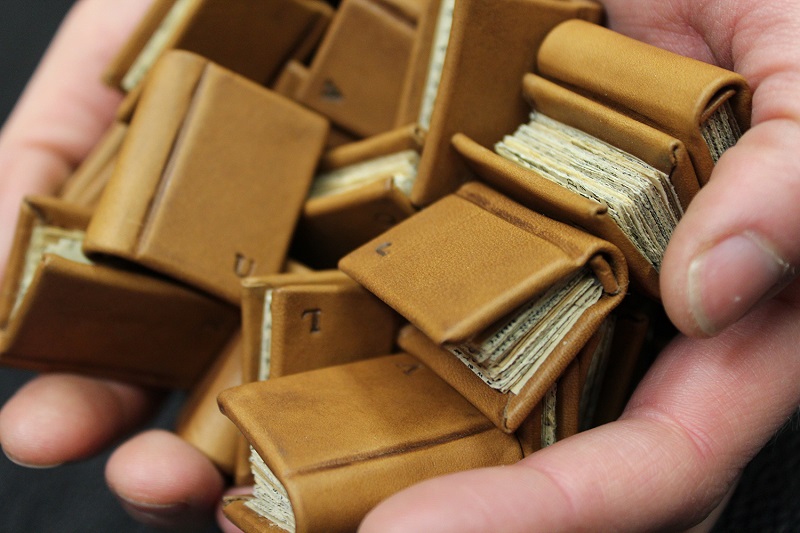 If you had to make up a tagline for the city of Florence according to Erin, what would it be?
Like the license plates in Toronto, Canada… yours to discover.
---
Thank you Erin for sharing your perspective on life here, it is always appreciated!
For those of you who would like to visit Erin at her shop (which is a great place for unique, handmade presents) the info is below. 
Il Torchio, Via dei Bardi 17, 50125. info@legatoriailtorchio.com. Open Mon-Fri 9:30-1:30pm, 2:30-7pm. Saturday 9:30-1pm. Facebook page, website.