Planning your wedding has to be one of the most exciting times in your life, and also the most frustrating. I can definitely understand why people run off to Vegas to quietly get hitched by an aging Elvis wannabe while simultaneously nursing a mojito. It's just easier, isn't it. That being said, I am starting to really get into the planning of #MyTuscanWedding, which means that most of the harder kinks have been worked out, now it's all the details. Except of course the numbers get higher, I forget to invite people, the DJ is taking their sweet time to get back to us and I haven't even thought about menus. Being that we both speak Italian, I sort of just assumed that this would be easy. But what I didn't account for is the turtle-like response time which has been a little frustrating.
Now we are nearing the end of July, which means things need to crack on a bit more before the entire country goes on holiday for August, and I get a bunch of unanswered emails. Luckily, now that the dress situation has been figured out, after my disastrous first attempts at feeling like a happy bride in Italy, the lovely Anna Fuca Atelier will be making my dress which is one of the most exciting experiences I probably will ever have. Her studio is my idea of girly heaven, with a beautiful ornate ceiling, chandeliers and vintage lace tucked into every corner of the via serragli studio.
But this post is supposed to be about venues right? 
I'm happy and thrilled to say we definitely have that figured out. Well I hope we do since the deposit has made a Siberian escape from our increasingly sad bank account and we haven't even picked the menu yet. It was hard to pick a venue in Tuscany namely because there are so many damn options. Villas and castles sound like every girl's dream come true until you realize just how many they are, and then start talking prices, and then actually get any sort of quick response from someone. We opted to choose a late November wedding date, and I am thrilled to show my out-of-town friends and family Florence during the 'off-season' for most tourism (they still don't know that a huge marathon is slated to take place after our nuptials). Since the only experience I have is my own experience, this will hopefully help anyone wading through matrimonio.com or any of the various online agencies or options offered by wedding planners.
Season: April Showers Bring May Flowers (Nope More Showers)
The first thing you do once he or she has popped the question is probably pick the date. The first question my parents asked when we called them half-drunk from the restaurant we dined at after Nico popped the question was 'well, so when….'. I had to quickly snap that I wanted to enjoy the moment and pick later but I soon I realized from the input of both of our families that this needed to be figured out fast. Every third phone call was 'do you have a date yet?!' Did we want a summer wedding in 2016? Or a fall affair, or next spring?
Ultimately in my case, we decided on November because we didn't want to wait to get married and the Americans have holiday off for Thanksgiving winning. Considering the weather somewhere like Florence, most would imagine warm weather from April to September, instead of the drenching year we had in 2014, and the beginning of this year. Not exactly that 'perfect' Italian getaway. Or right now, there is a horrible heat wave through Europe, which means temperatures rising up to 102 in many areas of the country, also not ideal in a country where air-conditioning is not the norm. Can you imagine donning a wedding dress in this heat?
For November, we know anything could happen so picking a venue meant looking for a place that had plenty of indoor rooms, in case mother nature wanted to have a proper 'go' at us. Many wedding venues showcase their place during the best season (of course) so you may not know what it might actually look like in another time period. The best idea is to visit the venue during the same time that your wedding will be held (in the same season).
In spring and summer, you have more options to have the wedding outside and there is more light during the day, but just keep in mind things like possible rainstorms, mosquitoes, area to dance etc. Getting married in off-season in Florence we also opted for a place closer to the center of Florence, this will (hopefully) make it easier for out-of-town guests to get there and the countryside might not be that beautiful, like ours in November. The positives about getting married in off-season is that you can negotiate the price of venue a lot more, we definitely got better quotes than if we were getting married May-September. You should pick a spot around 10 months in advance.
Look Up Popular Events That May Be The Same Day As Your Wedding
This is important. You definitely want to look up what local festivals or events might be on when you plan on getting hitched, lest you might run into a 'I got married during white night' sort of scenario. I should have taken my own advice because after we picked out date, I found out that the famous annual Florence marathon is the next day after our wedding, which means hotels might be more (I got lucky).
Consider The Number of Guests – and yes people suck at RSVP
Knowing the (general) number of guests attending your wedding is probably one of the most (or the most) important aspects. While it is hard to get an exact count, you probably have a general idea of how big the group will be. You need to know that the venues you are looking has the space you need for your guests. You don't want a small group to feel 'empty' in a large space and vice versa. You want to make sure there is room for everything you want to do. Not every wedding in Italy for example, includes after-dinner dancing. Sometimes they opt for the ceremony and a nice lunch somewhere.
Usually you can find this info (how many people can fit) quite easily online, I find matrimonio.it to be one of the best tools to see capacity for places in Tuscany. As for RSVP's all of my friends informed me that people often never sent the RSVP confirmation cards back or brought an impromptu guest in tow. We actually decided to forgo this in our official invitations and opted to ask them for a RSVP on our wedding website instead, which we created free on Zank You, this is also convenient to including useful information on accommodations and activities for your guests, more to come on that topic in a future post.
Also consider your guest list when making your budget, every time I look at our list, I get nervous. I want everyone to come but I also have to financially realistic. Mainly because each person might equal to 100$ are more for dinner and dancing, which is why you want to be really careful about who you invite. Think about hosting another event with colleagues or friends and invite your closer inner circle only to the venue, small weddings rock!
Location  & Style
Obviously number one because, how the hell is everyone going to get there? Spring and summer are high season for weddings in Italy, from the amount of planners I saw running to the comune on behalf of their clients, I am certainly inclined to believe that. This means that almost every Saturday from late April – early October book quite quickly, which means you should definitely have your legal paperwork done well in advance. There are so many options but the easiest way to narrow it down is to think about how many guests you are going to invite and how they will be able to get to and fro your destination. Make sure to write down and ask important questions along the way. Like if during the summer there is more than one wedding on the same premises, and how that all works.
If you are marrying in Italian, likely they will have cars and have no problem getting to any spot you choose in the countryside, but if you are having plenty of out-of-towners, this can be a little trickier, which means you might need to opt for a private bus to ferry your guests to and from Florence etc. Taxi's might be hard to find in the middle of Montespertoli if you know what I mean.
I have seen some absolute fantastic locations during my work as a celebrant (which I will mention below) but in Florence, during November, we definitely wanted to stick near Florence as I mentioned before. In many historical centers of Italy, there is a noise ordinance after 11 pm, which means any place we saw in town, couldn't technically play music after midnight. A bit of a buzzkill, so our location just out of the center was the perfect middle ground. People can dance till 3am but not pay an arm and a leg for a taxi ride home. Don't forget to ask them about the SIAE tax, ridiculous, but necessary if you plan on having music at your wedding, you can read more about it here.
The style is also quite important. I am pretty sure pinterest is the best and the worst thing to ever happen to weddings. Namely because there are so many options that look to die-for on the site, and we all think that getting married in a rustic barn is the coolest thing since sliced-cheese. Just remember that in Tuscany, you are limited to what is actually possible.
Sure if you have the money, the magical elves of wedding planning will make it happen, but you probably can't hook up a huge outdoor wedding in the middle of a field if you are on a budget. Style is important but so relative, we wanted the space to be elegant but not imposing. In fact 'elegant' to us is using natural elements without overdoing it. Use pinterest to keep a visual pin-board of ideas but dear god, please be realistic. Are you really going to hand-paint a 100 little signs just because you saw it online?
To pick a place that includes catering, or to find your own, that is the question
A bit cheesy to get a little 'Shakespeare' when talking about wedding catering but it is an important question. Obviously with venues all over the world, there are the places that include catering when you book the venue, and those that don't. Usually places will ask for a 'affitto' that can be anywhere from 1000 – 3000+ and will either let you bring in your own catering, or some require that you use their preferred vendors. Some places don't ask for any rent at all if you go with their catering, which is a huge plus, thousands of euros saved, but you may have less wiggle-room with menus.
These are questions that you need to ask when first emailing the venue, my advice is to make an excel file that lists your budget, all of the proposed places, along with how much they ask to rent the place vs. catering that way you can do a side-by-side comparison when you have visited them all. In Italy, the most important thing to look for full-service venues is to see exactly what is included. Do you have wiggle room in the menu? Some options are going for only one 'primo' and 'secondo' (first and second courses) and going ham with the before-dinner antipasto buffet. With your wedding planner or vendors themselves, discuss your budget and what is important to you. Is a longer sit-down affair what you prefer? Or a more casual buffet situation? It is your wedding, you have a choice.
Personally I wanted to play around with it, I am not looking for a 5 course sort of you-will-be-sick-after-the-third-course affair but prefer an open bar, dessert buffet and less of a food overload. Is lighting included? And what does this consist of? How are the table and chair arrangements, how much staff will be available and most importantly, until what time? Everything is negotiable.
We ended up going full-service, negotiated a lower rent and price-per-person for the menu, and found our own florist, DJ and extras. We did a lot of research on the catering company to make sure the menu would be seasonal food and naturally we will do a tasting closer to the date. We also have to print our own menus (which typically you can do together with your invitations) which is another pain in the ass but I think it will be pretty easy to do ourselves.
A catering company that I can personally recommend are the lovely ladies of Zenzero (ginger in Italian, which you knew I would like), who specialize in event and wedding catering. They are a top-notch company, serving organic and seasonal menus, they also can cater to vegan or vegetarian requests.
Places That Stand Out In Tuscany
Naturally I want to share a few suggestions on interesting wedding venues that I personally have visited. You can always choose to get hitched in the comune and go for a nice lunch or dinner. There are so many venues in Italy that it would be impossible to list them all but here are a few of my top picks.
Ceremony Top Choice
I am planning on getting married in the sala rossa in Palazzo Vecchio (yay), plus a symbolic ceremony at Villa Montalto, but one ceremony choice that I believe would be very special is in a roofless 13th century abbey in the heart of Tuscany, San Galgano. Its origins date back to the early 1200's when it was founded by Cistercian monks in a serene space in the Sienese countryside, between the towns of Chiusdino and Monticiano. Quite magical to see in person, it is home to the 'sword in the stone' legend and some impressive frescoes. I can only imagine getting married here. This would be my top choice in wonderful weather. Official website and contact information.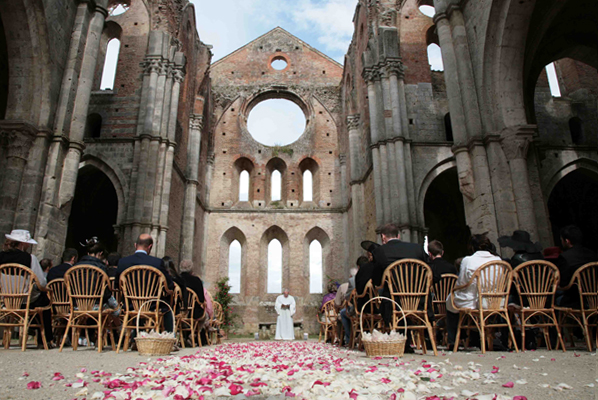 Budget-Moderate
Ta-Da! Our wedding location is finally reveled. Naturally I was going to divulge where we personally chose to go and I am more than thrilled with our spot. Villa Montalto is a pretty villa located just outside the center in the maiano slopes, with plenty of inside rooms including the 'hall of the black moon' that I fell in love with on first site. 'A lost corner of paradise that emanates an aura of sociable reverence' Thus wrote a well-known art historian and refined aesthete of the last century about Montalto.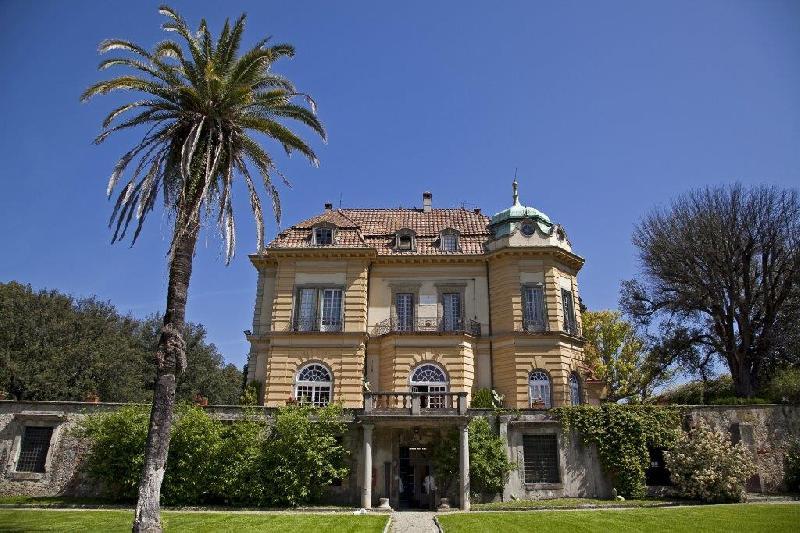 The original owner was the Count of Hockberg  who implemented a central European style which explains the rather 'modern' (compared to Florence) outward appearance. Here you are required to go with their catering company Bacchini e Bellini, and we found the rent (an extra price, not included) to be very affordable. Plus it will comfortably fit our 80-90 guests, and can fit up to 350! The menu ranges from 85€ a 125€ per person, and they are open to wiggle room.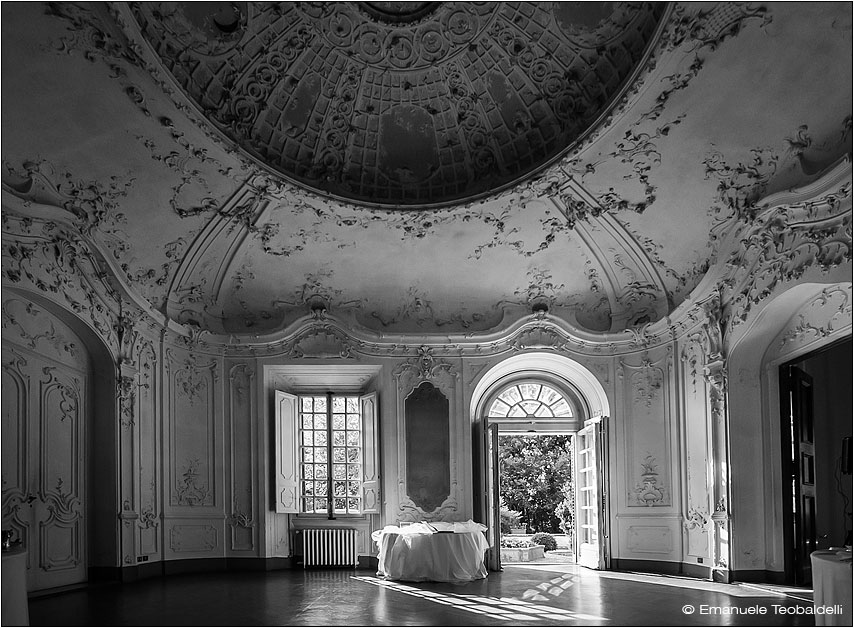 2. Villa Campestri, Via di Campestri 19/22, 50039 Vicchio di Mugello (Firenze)
This is a secret place in the mugello that I personally really adore. I was first introduced to them in 2013 and they have been clients of mine for many years, it is a family-run business. What makes this former Renaissance villa unique is that it is the only resort dedicated entirely to olive oil, which is internationally recognized.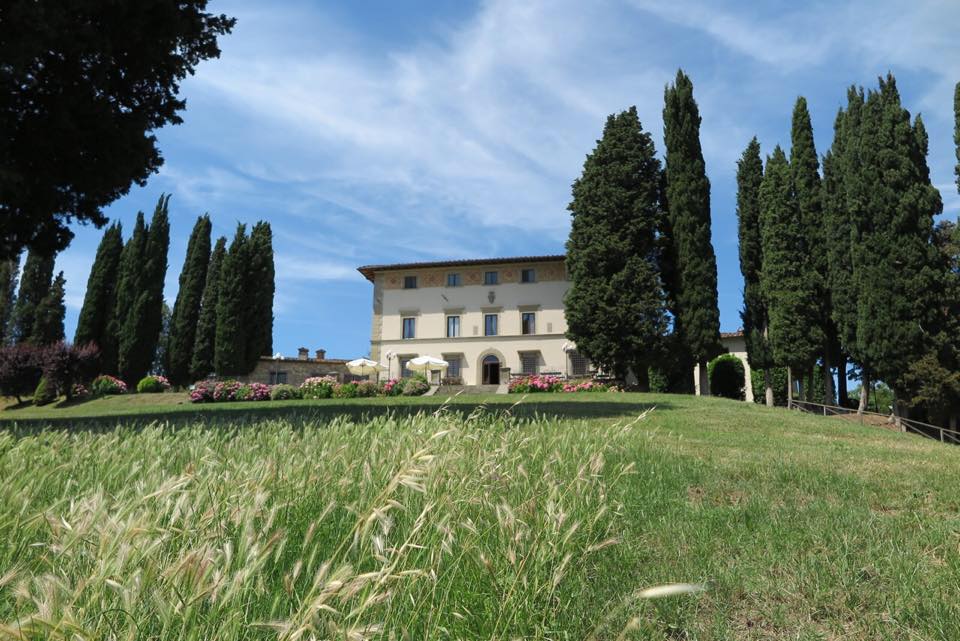 Many people have had their weddings here, and it is more adapted to small groups, the creative chef will whip up a wonderful menu from locally-sourced ingredients. They have a stunning outdoor park that is well-curated and perfectly adapted to outdoor ceremonies, guests can even take home personalized bottle of extra-virgin olive oil (there is even a helipad!). Just check out this beautiful ceremony from 2013 with photographer Francesco Spighi. Prices are definitely affordable!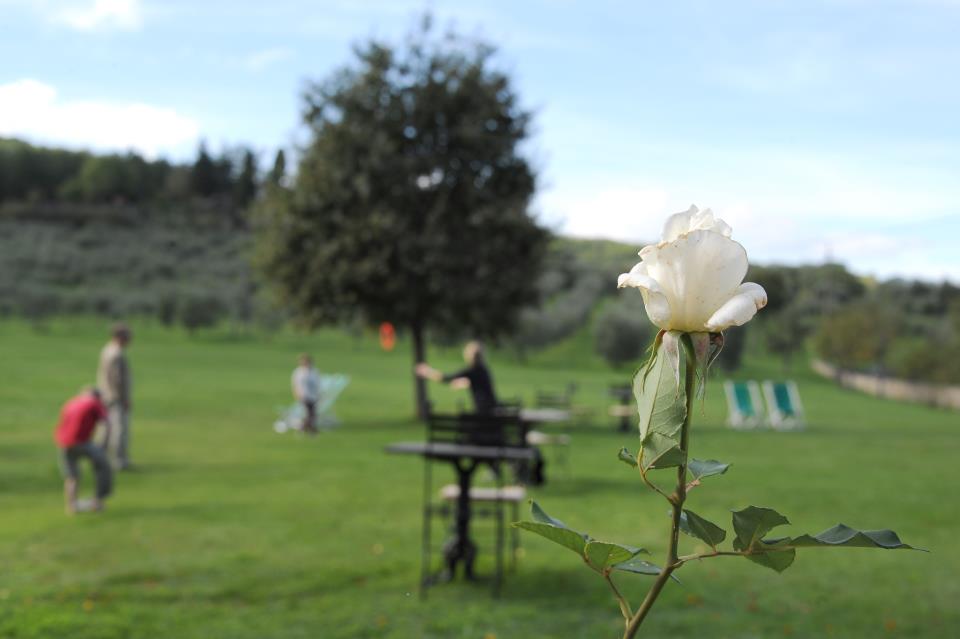 3. La Selva Giardino del Belvedere farmhouse, address:
A bohemian wedding dream, this private farmhouse located in the middle of nowhere (valdarno) is just fabulous and can hold up to 16 people, with a 32 acre garden. Rustic, elegant, has a beautiful pool, and amphitheater for the wedding ceremony. This is the ideal locaiton for an outdoor-country lunch. This is one of my top spots for a wedding in Tuscany, I had the pleasure of seeing it first-hand with wedding planners Angela & Olivia of Italian Eye and wow, this is the place of dreams for those who want to be literally immersed in a Tuscan fairy-tale. Contact them personally for a quote.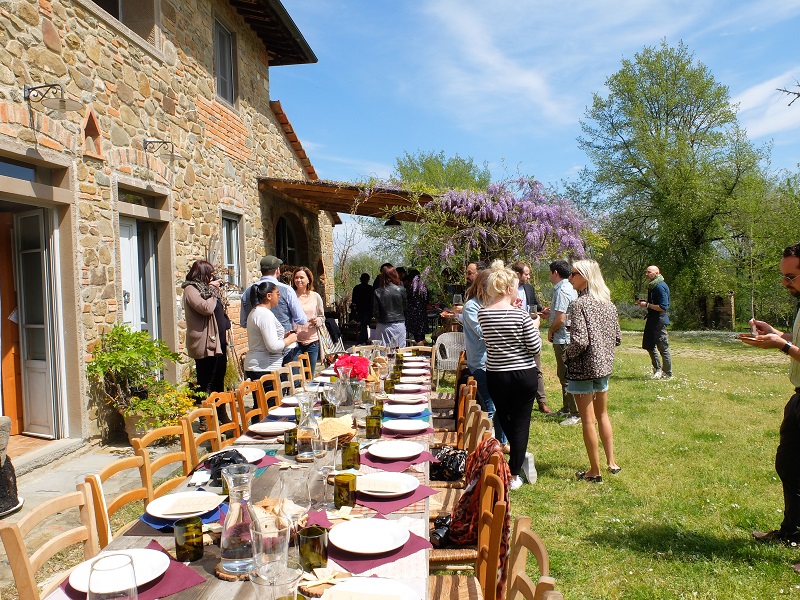 4. Alternatively, you can always choose a restaurant and see how about getting a DJ to play some music for a private event. This would save on costs and all of you would have to do is pay for the civil ceremony, and pick a fixed-price menu from the restaurant for a certain number of guests. You definitely have options!
Moderate / High-End
Villa Medicea di Lilliano, address: Via Lilliano e Meoli, 70, Bagno a Ripoli FI.
This find is a recent discovery on my part, this ex-hunting lodge of the famous Medici family has been renovated and is now ready to host all sorts of weddings and events. It is owned by the lovely Malenchini family who have taken exceptional care of the place, with the help of their new fab estate manager, Eric Veroliemeulen, who will ensure your special day is amazing (that 'Dutch touch). The venue does not include catering but I attended a 'non-wedding-wedding' inauguration party there recently and it blew me away, such a beautiful place. Think 'Great Gatsby' Tuscan style. This is THE time to contact them because I am sure they will be open to negotiation since they have just only recently opened. Venue complete with a garden, it can fit 200 people +, the rent ranges around 3,000 euros, there is accommodation for bridal party.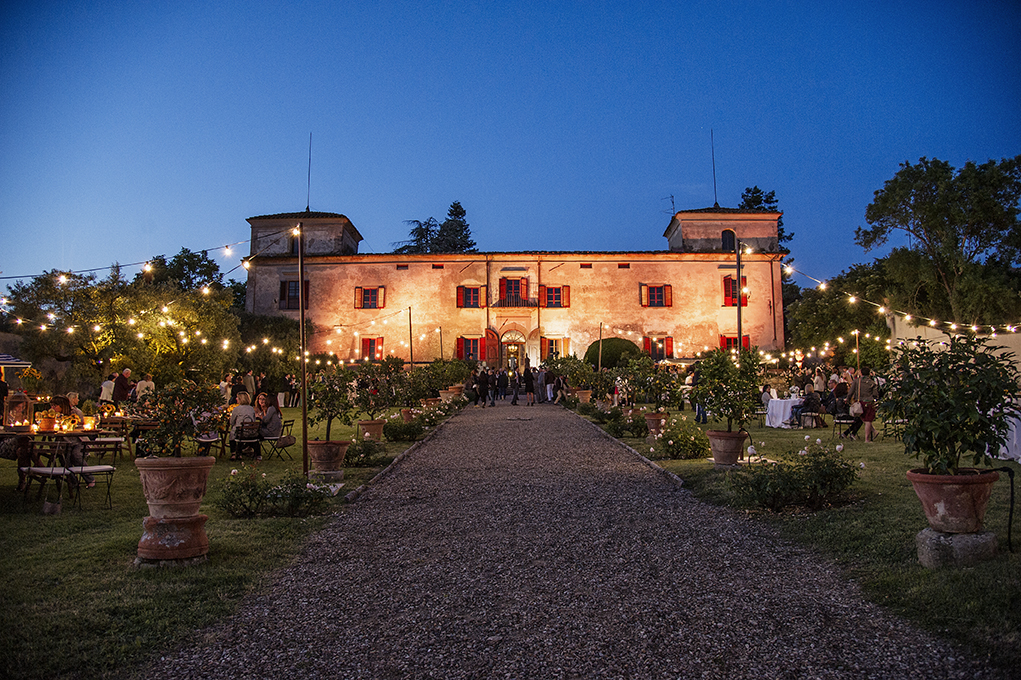 Four Seasons Hotel, Florence. address:  Borgo Pinti, 99, 50121 Firenze
I could hardly forget the wonderful Four Seasons hotel, A renaissance villa combined with an ancient convent, the 11-acre garden of Gherardesca is one of the biggest private gardens in the city, plus the place boasts over 660 square meters of indoor function space. Five stars all of the way, they will pretty much cater to any sort of ceremony. I love the fact that this is in the center of the city, amenities include a first-class spa, where the bride can get a 24 karat gold facial with elements from the Black Sea, and a relaxing massage when you feel like strangling everyone. There are even treatments for teens and kids which I think is incredibly awesome, there is also an on-site hairdresser and makeup artist. They always get it right, so if a luxury affair in Florence is what you're after – you can't go wrong  here.
https://instagram.com/p/5L9k5QRTL8/?taken-by=girlinflorence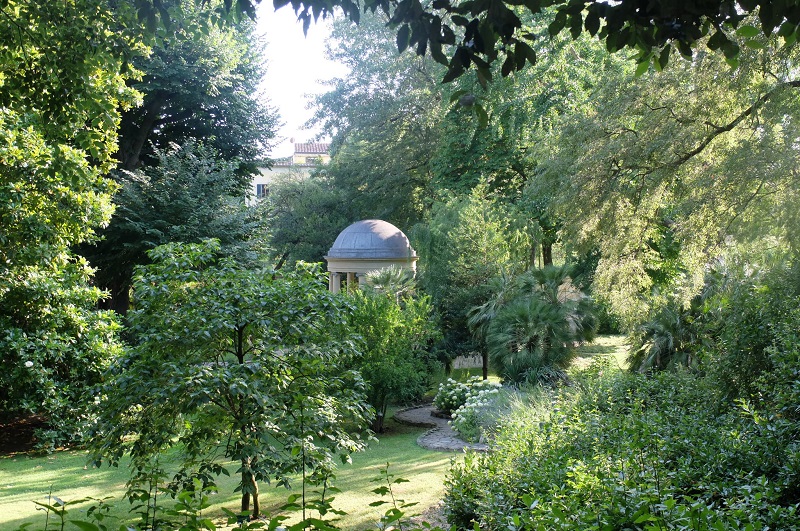 Villa Il Salviatino, Florence. Address: Via del Salviatino, 21, 50137 Fiesole FI
Hidden under the hills of Fiesole is a true gem in luxury Italian hotels, the 15th century Salviatino. It formally housed the Florence Stanford University campus, and is a stunning piece of architecture. Along with 12 acres of parkland, I would imagine this to be one of the best, most hidden places to get hitched so close to Florence. They also have a gorgeous pool and spa which means you certainly will keep busy before and after the actual wedding. It actually lies directly across the location we chose for our wedding venue, Villa Montalto, but since this was a little out of our price range, we chose instead to sleep here for the first night as a wedding couple. Since let's get real, we can't go back to our little apartment on via dello sprone on such an important night?!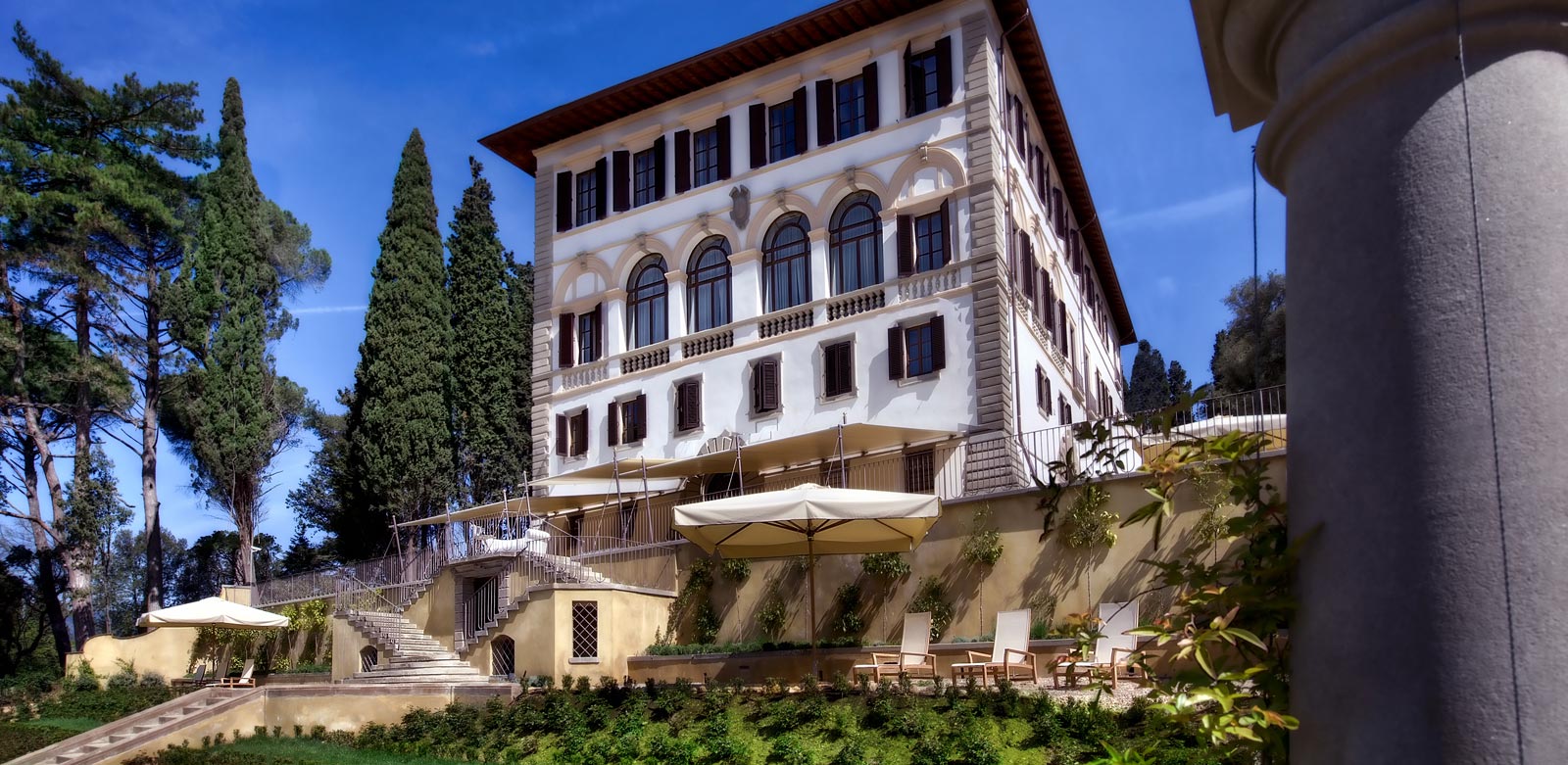 Borgo Santo Pietro, Tuscany. address: Località Palazzetto, 110, Palazzetto SI. 

It would be impossible for me not to include the best boutique hotel in Tuscany on this list. Borgo Santo Pietro is quite frankly another universe born from the ruins of an ancient villa. I had the pleasure of staying for one magical night a week or so ago and was very impressed with the beautiful grounds that the owners lovingly took seven years to realize, including adding over 250,000 plants. It really doesn't get better than this, also because the staff is so well-trained and friendly, that and their Michelin-starred chef and beautiful pool help things a bit. They don't do a ton of weddings, but the ones they do are quite amazing. They have a beautiful pond that looks perfect for a whimsical ceremony (or they can arrange a civil ceremony at San Galgano). If you have the funds, this is a wonderful option, I don't know the cost but I imagine it won't be cheap.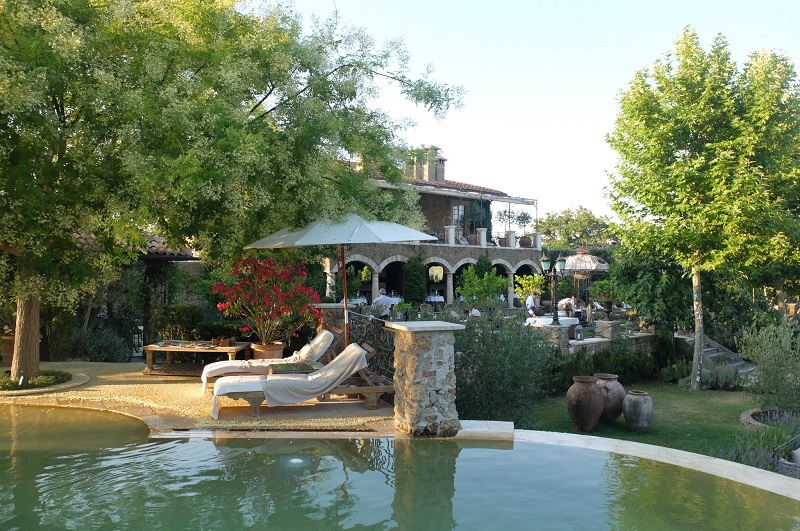 Villa Vistarenni, Tuscany. address: Località Vistarenni, Gaiole In Chianti, Siena. 
I fell in love with this serene location in the heart of Tuscany when I was a celebrant at a wedding here a few years ago. The villa itself is architecturally very beautiful, and they have a wonderful cypress-lined park with a small chapel. They have room for up to 34 people to stay in the villa itself, the cost I was quoted recently with exclusive use of garden, chapel, swimming area, dining room and chapel was 4000,00 Euros plus 500 Euros for final cleaning. Catering is not included, they use Florentine companies Galateo Ricevimenti or Tuscany Excelsia (both of which are quite well-known). Take a peek at a wedding here.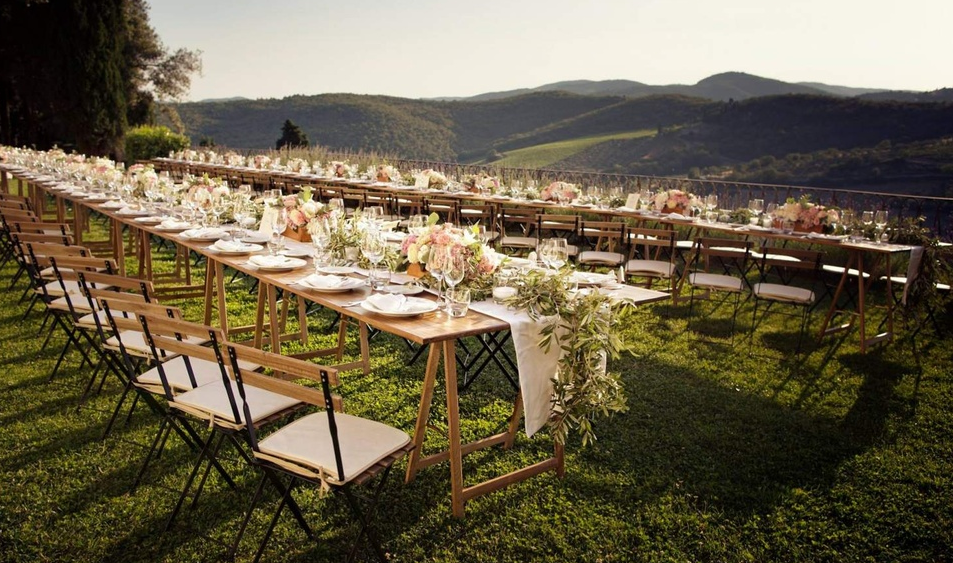 Honorable mentions:
Villa di Maiano/Fattoria di Maiano. Via Cave di Maiano, 2 Fiesole (FI). The Villa is where the famous 'Room With a View' movies was filmed, this is an excellent wedding location. They also have accommodation, pool, and great on-site restaurant. Very close to Florence.
Villa Le Piazzole, Suor Maria Celeste, 28.Entrataautoveicoli da, Via GherardoSilvani, 149, 50125. 16th century villa, located very close to Florence, the grounds are absolutely beautiful and from the outdoor terrace, you have a wonderful view of the city. My friendsKirsteen and Filippo were married here. You can rent only part of the villa which would be around 2.800,00 +iva, otherwise the entire place which includes 14 rooms for a total of Euro 3.300,00.
Tenuta Lupinari, Località i Lupinari, 52021 Bucine Province of Arezzo. This beautiful Tuscan farmhouse located in between Siena and Arezzo. I was there long ago as part of a blog tour and loved it, very curated grounds, nice swimming pool, and the owners even have their own Polo team.
Check out this list of wedding venues listed by Simona Cappitelli on the blog, Around Tuscany, which include spots by the sea.


---

Now it's your turn! I want to know your thoughts on picking a wedding venue in Tuscany? Any hidden spots we should know about – and what was your own experience if you happened to get hitched here!