Artisans come in many forms, we may be used to thinking of them in a classical way, as solely part of an older 'lost' generation that is slowly fading away in Italy's small shops and studios tucked away in small alleyways called 'vicoli'. Luckily, if you live and breathe everyday life in Italy, you will realize that this could not be further from the truth. Truth is, there are plenty of younger people, doing creative things, making with their hands, starting businesses in a country known for its red-tape nightmare. Sucking it up and smiling at the same time. Sara is one of those people, her bright personality lights up any room and she has a haircut I kind of want to steal. Photo credit [above]: Monica Galletto. 
Sara was born in New York and raised in Los Angeles, now choosing Florence as her home. She sells her own beautiful bold statement jewelry from her shop in the city, hand-making creations using beads and polymer clay. I had the pleasure of attending a workshop last year and had a blast making my own creations with Sara's very patient guidance. The mere fact that I was able to actually make a bracelet that I actually still wear, is a miracle in itself, and a testament to her own talent as a teacher. She is currently having a huge sale right now on Etsy so I definitely recommend checking her work out.
The wonderful thing about Florence, is that many of us know one another, but more importantly, support one another. She is also the co-founder and organizer of Creative People in Florence, a group which organizes meetings, happy hours, collaborations, studio visits, and shows for contemporary artists, artisans and makers living and working in Florence Italy. They are a cool bunch to be around and I highly recommend getting involved if you too consider yourself an artist in any way, shape or form.
Name  Sara Amrhein
Nationality American
Profession Jewelry artist/ Creative People in Florence Co-Founder
Favorite drink Campari Spritz
Where in Tuscany are you living and where are you from originally.
I live in bella Firenze – I'm originally from the Los Angeles area, about 30 miles outside the city. I always just say I'm from LA though, unless your from the area, you'd have no idea what I'm talking about.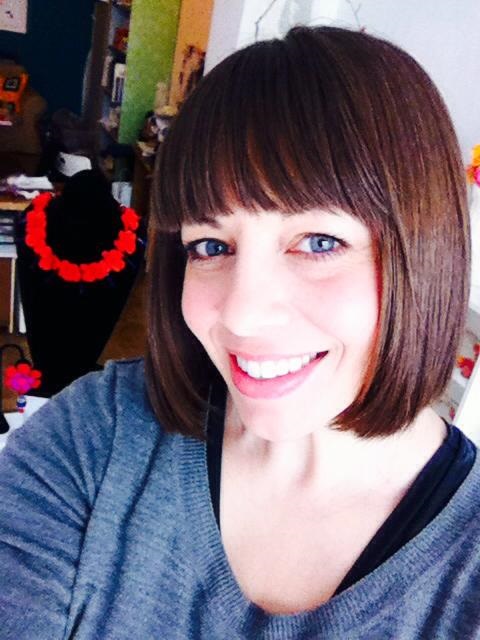 I know how you feel, I used to live in Burbank and Toluca Lake which I just described as 'hell' getting home from the 405. What brought you to Italy in the first place
Art History. I studied art history with a focus on the Italian Renaissance, naturally Florence is the place to come to study that subject. I'd always had a particular interest in all things Italian since my mother's family is from the Naples area, I grew up in a country where people always identify as part of their ancestry, and mine is Italian. American's are rarely ever just American. I was always interested in learning more about Italian traditions and culture so I naturally gravitated to study the history and culture. I came on a study abroad program and fell in love with both the city and an Italian. He's now my husband and as they say the rest is history.
Well-said that 'Americans are rarely just American'. What are you up to in Tuscany? Work, daily life, passions?
Well, where do I begin? I am an artist and jewelry designer. I have a studio space near Sant' Ambrogio where I work every day and make and sell my jewelry.  This keeps me pretty busy but I am also the co-founder and director of Creative People in Florence. I'm also pretty passionate about my a certain cat named Michelangelo, he usually keeps me company all day in my studio.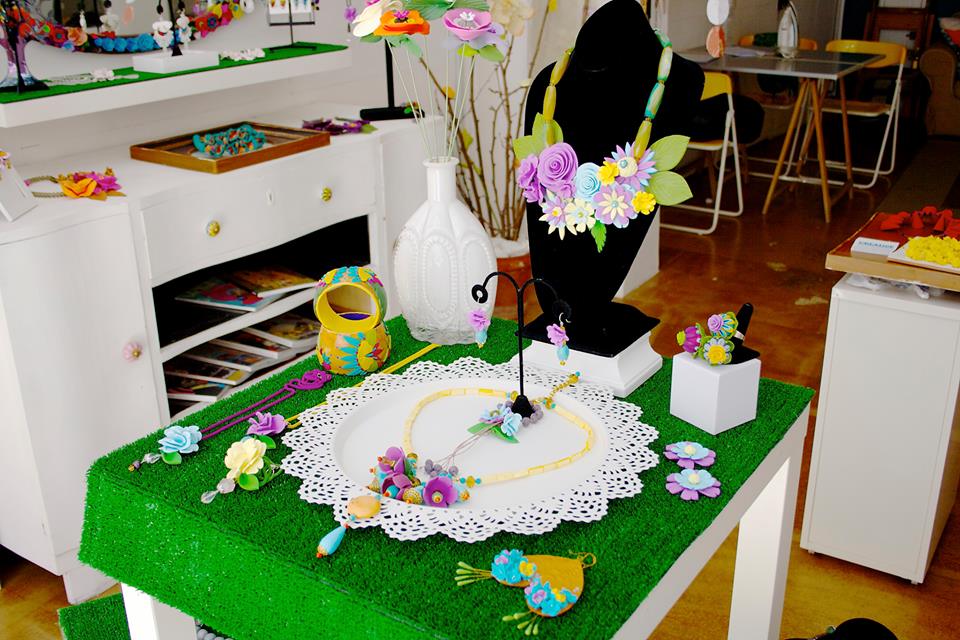 I wonder if your cat is aware of just how awesome of name you gave him! Tell me more about Creative People in Florence (and thanks for featuring me last year!) what is the main goal of the group and how can people get involved
Our pleasure! This is a passion project that was started about 6 years ago and has been growing and developing ever since, particularly fast in the last two years since I met my partner extraordinaire Anna Rose. We organize events, studio visits, group meet ups, collaborations and shows for contemporary artists and designers in Florence. We share our skills and help each other grow professionally as creative people. We also work with the student population to help them make the most of their time in Florence by getting involved in the community and meeting other artists. We are constantly planning and organizing and looking for ways to grow and expand our community.
There is always a new idea, always something exciting going on. The great thing is that everyone is welcome to be part of the group. You can join the facebook group, twitter and instagram or sign up for our newsletter, or all of the above! This is where we post all of our updates about the events we're planning and when and where we we will be meeting for our next aperitivo to get together for a casual chat over a glass of prosecco.
We also like when our members share their work on the facebook page and let everyone know about their current projects or events they are planning. We love it when our members form their own collaborations using the group as a place to  find other like-minded people – If you want to organize something, post it on facebook or contact other group members, then let us know about it so we can share it! The end goal is community, it's about bringing artists together and helping and promoting each other.
Which is exactly what I like about you guys! What do you think of the current creative scene in Florence?
I think Florence is seeing a big change. There are fewer and fewer traditional artisans left like you were mentioning in your last article but there are new artists and designers moving in, or at least trying to. I think this is important. While it's sad to see some of these traditions no longer being practiced I think it's also important to the growth and development of the city and the entire country to embrace the new artists and designers that are here. Florence is a very provincial, very traditional city, but that view is no longer realistic.
There are so many new creative spaces popping up and there is new energy and inspiration that continues to increase in the city. The history will always be here but its important to find a balance between the old and the new, otherwise, none of us have a chance! Being involved in the creative community on a daily basis, I see so much good work being produced and I think if there was more attention being paid to it and more funding going towards its development that Florence could thrive in a whole new way.
I think we need more contemporary art and design venues and more acceptance of new ways, ideas, and creative thinking. We're getting there, it's definitely better than it was when I first arrived but there is still a lot of work to be done!
I agree that the wave of modern artisans are what Italy needs, there definitely is a buzz in the air. What annoys you about Italy? Feel free to be as open as you want.
I guess I would repeat some of the above. A lack of openness for the new, a provincial mindset that believes that anything beyond traditional Italian ways of doing things are somehow going to be detrimental for the country, but with the current situation,  I would say that is exactly what has caused so many problems. We need to be looking towards the future and not stuck in the past.
I also get very frustrated with the way problems are discussed, it always seems to be more about who's fault it is then about how to solve the problem. It's counter productive and nothing can ever get accomplished that way. And don't get me started on air conditioning and sleeping with the fan on!!
That is a good point about the fact  that there is so much finger-pointing on what is creating the problem but not many concrete ideas on fixing them, we often have discussions about that. Do you think life in Italy is for everyone? Why does it work for you this time around?
Absolutely not. Everything in Italy takes 10 times longer than it would anywhere else. The word pazienza  is used on a daily basis yet many people seem to have very little of it. If you are not a patient person, you won't last living in Italy. I still have my struggles and I still get homesick but being dedicated to something that is specifically focused on developing the city I live in definitely helps to keep me motivated and passionate about Florence.
Pazienza should be tattooed on us all ;-). What advice would you give a newbie looking to move to Italy?
Know what you are getting into. Know that it is really difficult to find jobs in Italy right now.  Take things in stride and with a large grain of salt. Know that living here for the vast majority of us doesn't mean hanging out and drinking wine and cappuccinos all day long with Italian men screaming 'Ciao Bella!'  and trying to sweep you off your feet.  Life in Italy can be wonderful and rewarding and there are so many great things about living here but you must be willing to commit to all of it, the good, the bad and the ugly.
I would suggest having some money saved up to give yourself time to find a good job. Get involved in the community right away and never underestimate the importance of finding friends from your home country or other 'stranieri'  at the very least . I've heard people say that they don't want to make friends with people from home because they want to immerse themselves as much as possible and make Italian friends. Trust me, there will be more immersion than you will be able to handle all at once. Having connections with people who understand EXACTLY what you're going through is absolutely vital to your survival here. I cannot stress that enough. You need those friends.
Great point, I don't know what I would do without my stranieri friends 🙂 Three boutiques / creative spaces everyone should know about in Florence? Besides your own fabulous store.
Why thank you for such a lovely compliment! I adore Mirta Effe on Via dello Sprone, tiny but such a good selection and really well chosen pieces.  FLY on Borgo Pinti which is part of the Florence University of the Arts (FUA) program that teaches their students how to run a retail space, it's a store that sells the work of emerging local designers and is staffed by the students who are learning everything from sales to buying to merchandising. I think its a great idea and they have some great pieces you won't find anywhere else.  Third would be Luisa Via Roma, I love to just go in there and walk around. I am always so inspired, they stock big names like Valentino and Dolce & Gabbana along with emerging designers and their displays are always fabulous!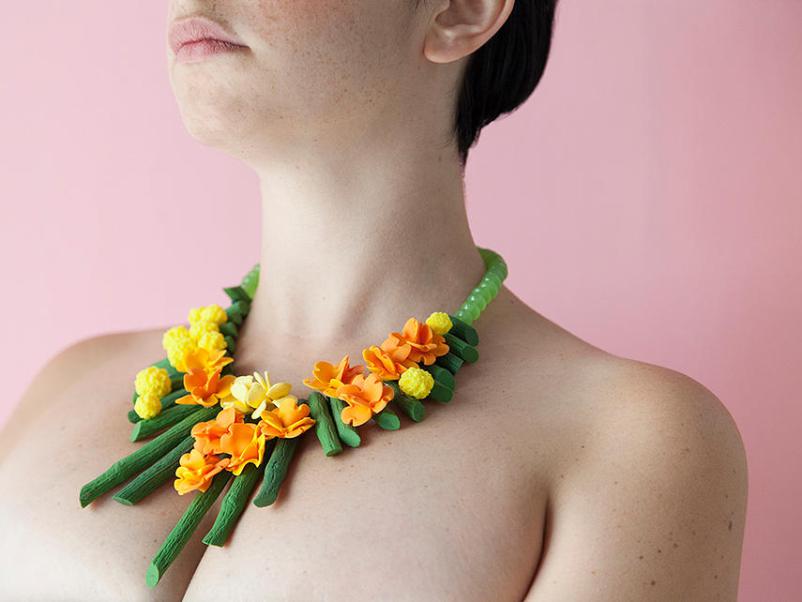 I love that you mentioned a place on my street (via dello sprone)! I walk by and swoon over that store daily! What's the weirdest thing you have seen/experienced in Italy?
This is a really HARD question. Hmmmm… I think I've become so immune that things don't really even notice anymore.  Maybe its 8 year old boys still in strollers. I've actually seen that more than once. I don't know if they're actually 8, but they are definitely too big to be pushed around in a stroller! One of them was way to heavy for the mother to even push, she was definitely struggling!
No words for the 8 yr-old kids in strollers. WHAT?! What can you do here and nowhere else?
Talk a cop out of giving you a ticket or even giving you the opportunity to argue your point! I find it hilarious, I think they just give up at some point and don't feel like dealing with it anymore and let people off easily. For minor offenses of course, but still!
I need you Sara, next time we get a ticket. How did you make friends and assimilate abroad– was it difficult?
It wasn't actually difficult at all. When I first moved to Florence permanently, I got a job pretty quickly working for a tour company that had lots of other native English speakers working there. We all got along really well and had a super friendly work environment.  Some of the people I met through that job are still some of my closest friends in Florence. I have made a lot of new friends since then through Creative People in Florence as well. What I love is that I have friends from all over the world. It's really a wonderful fulfilling thing to be able to get this opportunity. My life is richer as a result.  People come to Italy for so many different reasons and its fascinating to hear their stories
If you had to do it again (start a new life abroad) would you and why?
Definitely, living abroad has changed me in ways I never would have imagined or dreamed of. The experiences and growth that have come as a result are priceless to me.  If the right opportunity came along for both me and my husband, I think we would definitely consider it, but for now, we are happy where we are and we both love our adopted city, he's Calabrese so Florence is not his home town either.
What would you tell yourself looking back to the first year living in Italy?
My first year was bliss. Everything was perfect, I found a good job and a great boyfriend (now husband) but that was back in 2001 when Italy was still on the Lire and the economy was doing well. It was the honeymoon phase of both my relationship with Italy and my partner. I would tell myself  that the honeymoon doesn't last forever and to save my money.
If you had to make up a tagline for Tuscany according to Sara, what would it be?
Creative, Collaborative, Culture, the new Italian Renaissance is here.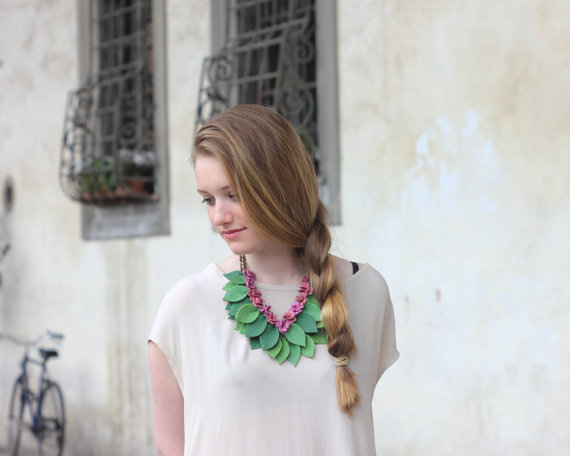 ---
Keep in touch with Sara here (here is her instagram & twitter)  and the wonderful people of Creative People of Florence via their website, instagram, twitter, facebook, also you can send them an email via [email protected].
Visit Sara at her new studio on via dello sprone 9/r It helps that she's right next to the prettiest square and coffee shop in the city!