Every have one of those 'eureka' moments? Mine happened today, when I got to interview someone I have following ever since arriving in Italy and begun a burgeoning interest in food that extended a little further beyond opening up a packet of crisps. Emiko Davies has long been one of my food idols, her beautiful blog details so many wonderful recipes — matched with her superb photography that always leads me to drop what I am doing and head to the market for that evening's meal. She inspires with her beautiful writing and honest approach — I am really quite chuffed that she has taken the time to be one of my 'locals I love', especially after moving back to Tuscany from a few years back in her home country of Australia. Here she shares some of her own personal foodie inspiration and what she thinks about life in Italy in general.
This is her story.
Name: Emiko Davies
nationality: Australian
profession: Food writer
favorite drink: Aperol spritz
Where in Tuscany are you living and where are you from
Currently I live in Porto Ercole (I've head someone call it the "Capri" of Tuscany!), a pretty little port town in Monte Argentario in southern Tuscany, which is also part of an area known as the Maremma. Where I'm from is a bit of a long story. The simple answer is I was born in Canberra, Australia to a Japanese mother and an Australian father. But I grew up in Beijing, China, and moved back and forth between Australia and China a couple times before I went to university – Rhode Island School of Design, in the US. I suppose you could say I've always moved around.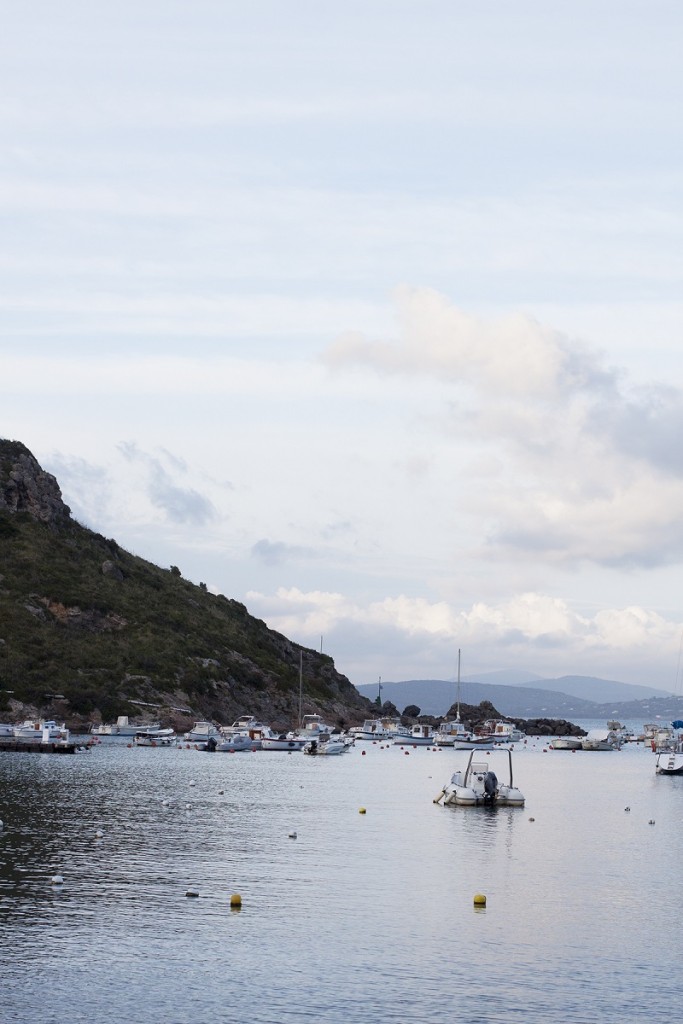 What brought you to Italy in the first place? I know you then left but can you explain a little more of how you came, left and then returned? And is this where you see life to be for the foreseeable future?
I went to college for a Fine Arts degree and came to Florence, like many art-lovers, as a student. I spent a semester in Florence when I was just 20, totally enraptured by the city and its offerings, and vowed to come back for a longer stay. So I did, a few years later, with an Italian government scholarship to study art restoration and a working holiday visa for a year. That was the start of a 7 year stint in Florence where I met and married my other half. We moved to Australia in late 2011 when we both found ourselves in professional ruts to "try out" living on the other side of the world (I personally hadn't lived there since I was a child). Our daughter was born there. But the homesickness turned out to be too hard for my Tuscan husband and the longing for the Italian way of life and being closer to family inevitably meant we came back earlier this year, after 3 ½ years. From someone who has moved around her whole life, let's say this time it's an indefinite move!
What are you up to in Tuscany? Work, daily life, passions?
Usually I'm entertaining a lively, curious two and a half year old girl, all day, every day and juggling that with writing assignments (I've just finished the manuscript for my first cookbook). That usually involves trips to the market or local food shops, cooking, taking photographs and researching, most of which I can do around naptime or visits to our favourite local spots like the playground, the beach and the other things looking after a toddler entails! Often she gets involved too (sometimes it's the only way!) – pasta making is a favourite activity. My instagram account is pretty much a daily visual diary of what we are up to – the recipes I'm testing, little fingers prodding an octopus or sabotaging some gnocchi mixed in with snapshots of Porto Ercole or Florence.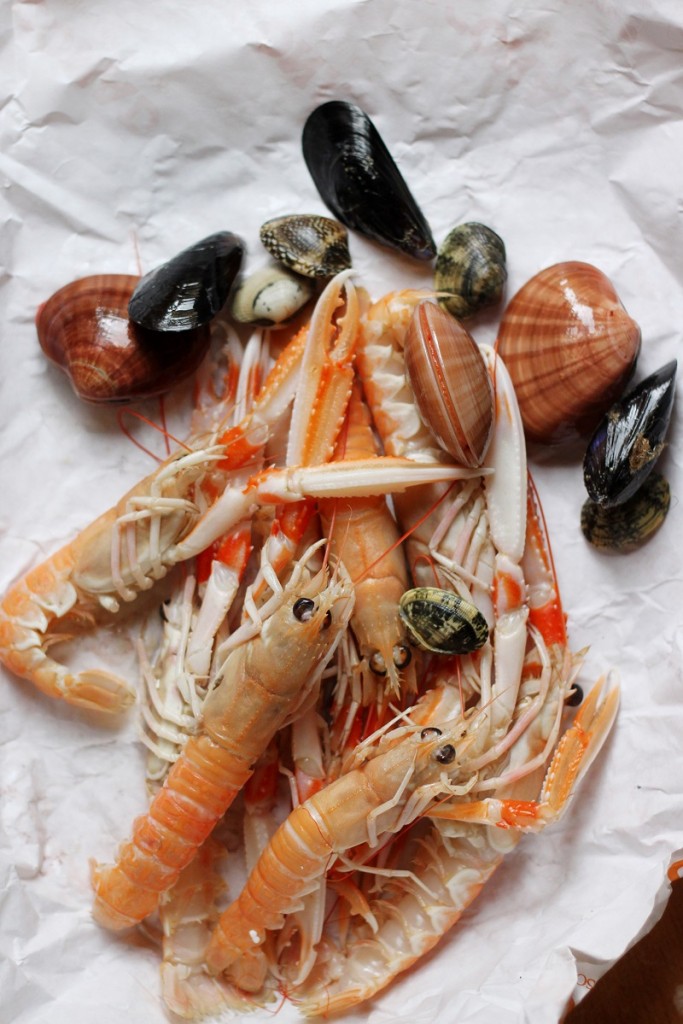 How has living in Italy influenced how you see food, and who are your inspirations?
Ha! Can I just say it's influenced everything?! I will try to keep this answer short but living in Italy has influenced everything I see and do when it comes to food – my blog, my column on Food52 and Cucina Corriere and the book I've just finished writing are the direct result. Let's just say it's the traditions that surround the food here that really got me first and inspired the blog that started it all. My main inspirations are a mixed bag – 19th century food writer and "great-grandfather" of Italian cuisine, Pellegrino Artusi, mid-century British food writer Elizabeth David, my husband Marco and fellow food writers like Rachel Roddy of Rachel Eats.
Artusi & Rachel Rossy are my food idols too, and I love that you included Marco! What annoys you about Italy? Feel free to be as open as you want.
The red tape – no surprise there! Coming back has meant having to renew my permesso di soggiorno, having to get new documents for my daughter, attempt to set up internet and all those things that are really very, very simple and easy to do in Australia. Instead, here it's been a string of wasted mornings of endless line-waiting with a tantruming toddler in overly stuffy rooms because no one wants to open a window (that's another one but I won't go there today!). And it's still not finished!
I didn't know that you had to renew your permesso di soggiorno! Do you think life in Italy is for everyone? Why does it work for you this time around?
No absolutely not. I won't hesitate to say, life is better in Australia, there's no doubt about it – better pay, many more opportunities, and personally I think it's also a better place to raise children in terms of the child-friendly facilities and wide, open spaces. It's really easy living there. But for us, I think Italy is where we belong, we really missed the lifestyle and how important family is here and it took living in Australia together for a few years to understand that. My husband is Tuscan born and bred so it's hard for him to live too far away – and although I'm a bit of a nomad I feel like Tuscany is my home. We'll be poor but happy, and I think that's what counts in life in the long run!
Thank you for being so refreshingly honest! What advice would you give a newbie looking to move to Italy?
Probably the same advice that most expats who have lived here long term will give – get to know the place in another way other than a holiday first. Get to know the language. That said, I didn't really do that myself but I did come as a student and I picked up the language quickly while here (it helped that my school was Italian-only!). And be prepared for all the ridiculous, irritating red tape and many other things that don't work properly and seem quite backwards that will follow. Really prepared (I grew up in China so I was already well acquainted with red tape and backwards-ness). But then once that's over you can celebrate with copious amounts of delicious food and wine at your favourite enoteche and trattorie!
Three foodie places everyone should know about in Florence?
Well the problem in Florence of everyone knowing about something makes that place so busy that the lines wind down the street and you have to wait hours for your once-favourite panino (I'm thinking about All'Antico Vinaio, I used to live across the road from it when it was still easy to get a panino!). That said, some favourite things of mine are a lampredotto panino from the lampredotto van on the corner of via de' Macci near Sant'Ambrogio (there are many good ones but I am loyal to this one. Why try lampredotto? Because there is nothing more Florentine and you'll never get to taste this outside of this city), the stylish S. Forno in between Piazza Santo Spirito and Piazza del Carmine (their pandiramerino is one of my favourites) and you can never go wrong with a glass of wine at Le Volpi e l'Uva.
Agree on all points!  What are your thoughts on the current food scene in Italy?
My first love (in terms of food in Italy) was with the humble, every day trattoria, the place that always has the same, reliable menu, which is also more or less the same thing everyone's nonna or mamma prepares at home. It's that food that has always fascinated me and drawn me in and I hope that it will never change. That said, I know living in Florence can sometimes feel like a bubble and as an expat, you crave something new and different every now and then, so I'm pleasantly surprised by the number of new, modern, and stylish eateries and bars that have popped in Florence during our absence. It's always good to see new things happening, businesses opening and, especially, young Italians running them.
What's the weirdest thing you have seen/experienced in Italy?
Well I don't know if it's that weird for here, but just this morning my daughter and I were admiring from our terrace a family of baby wild boars rummaging through the garbage at the back of the palazzo where we live in Porto Ercole! It's surprising because we live in a very central part of town – 1 minute walk to the main street, 2 minutes to the port – but it's a small town that quickly becomes olive groves, mediterranean scrub and forest, so I suppose they weren't too far from home. Cute as the babies are, I'm not keen on bumping into mamma cinghiale so was happy to be watching from the terrace!
Oh my gosh! I would have never guessed those little guys also live along the coast! And yes, I've heard the moms can be quite territorial, best to spy from the safety of a high terrace ;-). What can you do here and nowhere else?
This could be the subject of another book! So many things. Let's start with some of my favourites. You can eat cake for breakfast. You can stand at the bar for coffee (this was one of the biggest hurdles my husband faced when we moved to Australia. Having to sit down to have his espresso was torture. I appreciate being able to do this so much more now!). You can drink wine at any time of the day and no one will judge you. You can walk in the footsteps of (pick your favourite Renaissance celebrity)… And getting married in Florence's town hall means getting married in the splendor and history-cloaked Red Room in Palazzo Vecchio (we did this, not to be fancy or anything but just because we wanted a civil ceremony rather than a religious one. Turns out it was spectacular!).
'Cake for breakfast' truly we are cut of the same cloth Emiko. Plus Nico and I are planning to get married in the red room in the Palazzo Vecchio, well if I manage to finish the red-tape! How did you make friends and assimilate abroad– was it difficult?
As an eternal expat, I have always found it easier to make friends abroad than at home, particularly as I get older. Other expats (especially seasoned ones), seem to be more open and willing to make friends, whereas back home, people already have their circles of friends and aren't so inviting or easy to get to know. For starters, it's so much easier to strike up a conversation with a stranger here – you already have so much in common from the get-go! My closest friends in the world are the friends I made during my first years living in Florence, people I met through work or by chance, usually over aperitivo.
I know it is hard to narrow it down, but if you had to choose one specific Italian dish, what would it be and why?
One dish to talk about or to eat? If it's the first, I'd talk about panzanella. It's a seemingly simple dish but there's a lot of fascinating history to it and the bread (stale Tuscan bread) is part of what makes the dish, yet it's also the part that gets a battering when I see this dish reproduced outside of Italy. It's something that deserves respect though, and should be done right, because when it is, then it is a really perfect meal. If it's the latter, well now I'm tempted to say panzanella again, especially because it's summer right now and I've got delicious, ripe tomatoes and fragrant basil on my mind (and in my fridge).
I admit that it is your recipe that got me excited about panzanella, a dish I never previously had a hankering for. If you had to do it again (start a new life abroad) would you and why?
Absolutely. It's hard uprooting and moving across the globe but I've learned to travel light. I feel so blessed that I have the choice and the possibility to move back and forth between two very good lives, whether here in Italy or back in Australia, if I wanted to. Ultimately anything I do from now on in is going to be done with my daughter in mind and what would be best for her – I'd like to give her the best of both worlds.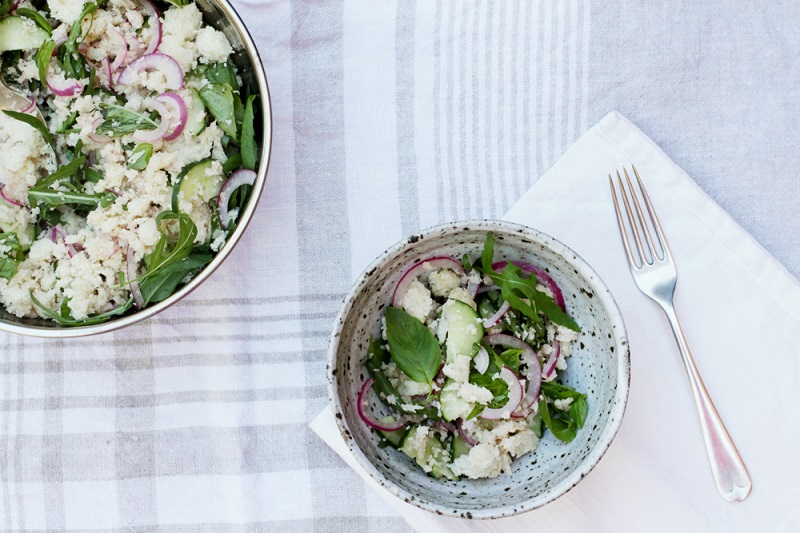 I think you have probably managed that quite well, I love the beautiful photos you take of her. Pure joy for life is how I would describe them (besides the nap on the supermarket floor). What would you tell yourself looking back to the first year living in Italy?
I wouldn't change a thing because I believe that everything led to where I am now. I loved that first year, it's really what made me want to stay a second year (and then I met the man who is now my husband, so he's what made me want to stay a third and a fourth…). But that first year I was on my own, I somehow made it through all the hurdles there were (and could have been) and what happened was I really, deeply fell in love with Florence.
Well-said. If you had to make up a tagline for Tuscany according to Emiko, what would it be?
This was so difficult to answer and I think it's because I'm now living in a part of Tuscany that is so very different to the Tuscany of and around Florence – the food, the people, the atmosphere, the landscape, it's all a world away from the Tuscany I knew when I lived in Florence. So perhaps can I make up a tagline for Maremma instead? It'd be something like, "Tuscany, but not as you know it!"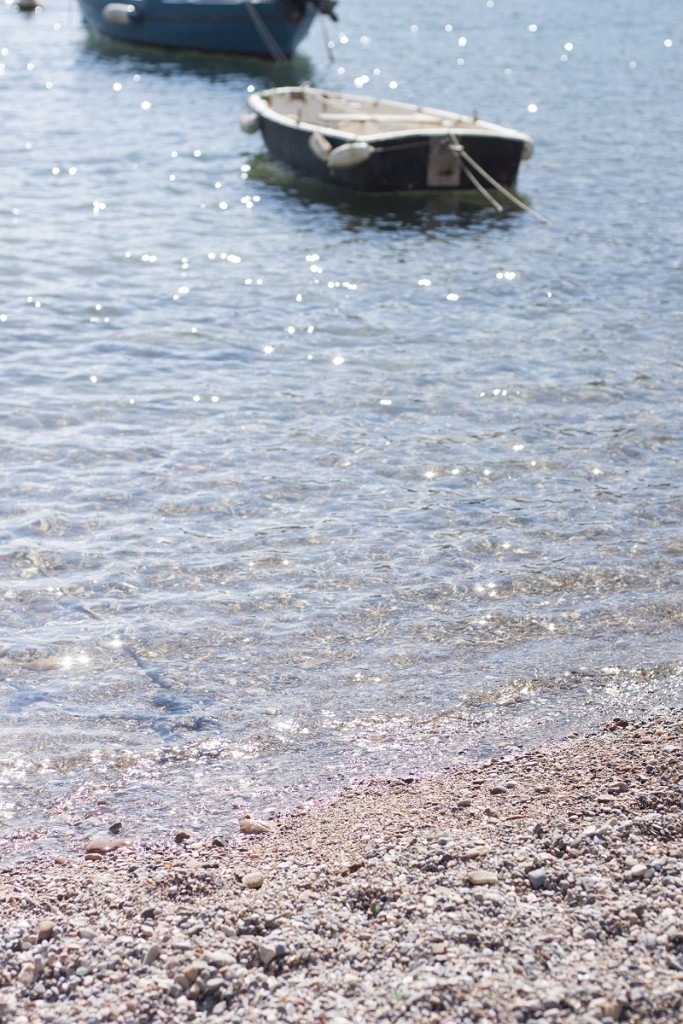 Thank you Emiko for sharing your story with me and keep up the great work, I am really excited about your book and plan on being one of the first to grab a hold of it. If you like food and wonderful photography, you must follow Emiko's blog and instagram, where she adds a certain class to simplicity.