Last year Nico and I visited the Northern town of Lille for one of his close friend's wedding and had an incredible time. It surprised me just how much we loved the colorful town, people, food and windy, romantic streets. To make this weekend a little more special, we decided to make the trip a long holiday and visit a relaxing holiday town, the area around Baie de Somme, in the Picardy region.
Home to one of the most beautiful bays in the world stretching 14 kilometers, it is also known for the mollières —salt marshes , sand dunes and abundance of wild-life. It is also historically remembered as the battleground for a horrific battle in 1916. But we don't like to think about things like that.
I am writing about it only now, over a year later, because I had an 'eureka' moment going through old posts to fix photos that still haven't been updated since I moved GirlinFlorence to a self-hosted platform. Up popped my article for Lille but I realized I didn't write about our little stop-over in this town, which well-deserved a shout-out. Quite honestly, I wanted to immortalize our time there too, however brief.
It was yet another reminder of how beautiful and vast France really is. Like Italy, I have a growing love for these off-the-beaten-path places that I know other people would enjoy too, if they just knew about it. France is not just Paris, even if I adore that city too, there is much to see and it's best done slowly— over many years, to give each particular place the attention it deserves.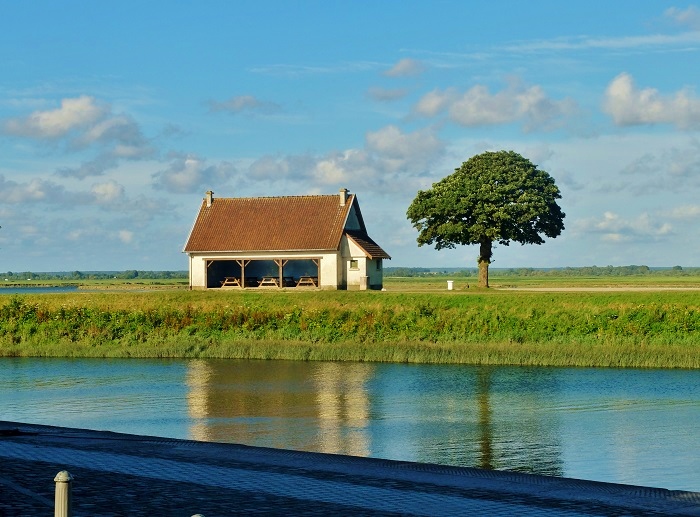 This place isn't well-known to many, and I being one of those people before Nico suggested we visit. Instead for bird-watchers and nature enthusiasts, this area of the world is a prime destination, precisely where the somme river empties into the English channel,. The only way I can think to describe this place in-writing is almost 'unwordly'. The complexity in light and colors make for an almost 'moon-like' experience, as you walk mesmerized barefoot across the dunes.
To visit what I like to refer to as France's 'moon', I officially had my own Neil Armstrong moment in le hourdel, well-known for its seal population, a hot-spot on the somme that has been home to these little guys for centuries. After a traumatic decline between the 19th and 20th centuries because of over-hunting in the area, almost a few seals remained. Fortunately, the population has now increased to around 200, and are (rightfully) a locally protected species.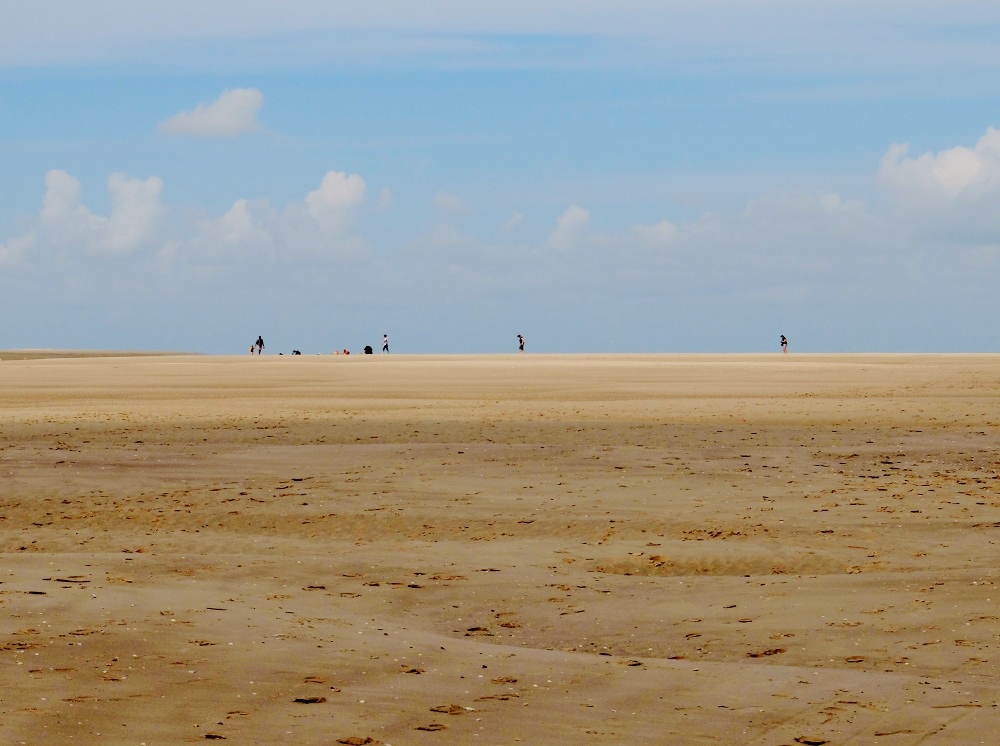 You can spot the l'oiseau, cranes, and seals in the bay, we spotted plenty of binoculars and nature photography equipment so I can make the reasonable assumption that is a major reason to come. The tides rule the land which can arrive quite quickly which one should note, and is plentiful in wildlife and clean air. When we parked our car and walked over to the dunes, I was in awe. I quickly took off my shoes and ran across the sand, dotted with little pools of water, that I later learned were also full of seals.
I can totally admit that seeing a seal made me drop any sense of being adult and I instantly morphed into childish enthusiasm. 'She' was named Ginger (like anything I love – hence my beagle is named that too) and I stayed very quiet to slowly coax the curious little creature out from the safety of the little pool of water. I am sure whatever weird noises I was making, they sure as heck were not 'seal talk', thankfully Nico took mercy on me and didn't film or photograph my embarrassing attempts at animal speech.
She was just as curious as we were, her beautiful sweet black eyes looking at us from this shallow water deposit. After peeking up a few times, we backed away, to give her the privacy I'm sure she needed. Slowly, she made her way out of the water and waddled to another pool. I'd never before seen a seal outside of a zoo, and that's when I was a child, a very special moment for us both.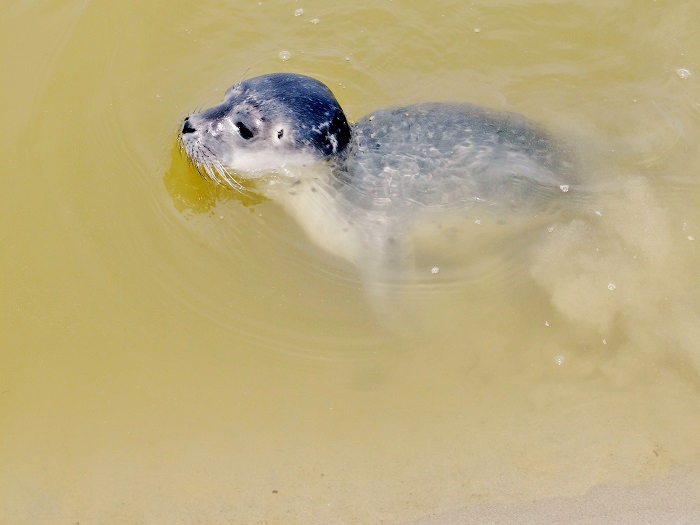 Instead what I felt was extreme peace, we based from the town of saint-valery-sur-somme. A picturesque pretty town, spotlessly clean and blooming with flowers. In fact it was awarded the 'ville fleurie' (4 stars – snap!) for  'towns and villages in bloom' award in France.
Our little hideaway has attracted artists, poets and thinkers from around the world, Jules Verne, Victor Hugo, Jules Verne, and Degas all took refuge here. They also proudly talk of sheltering the fleet of William the Conqueror in 1066. We spotted tons of people on bikes, there is a nice route stretching across the entire bay, from Le Hourdel until Le Crotoy. Birdwatchers should also take notice, on the signs along the path, each loop is indicated with a picture of a specific bird.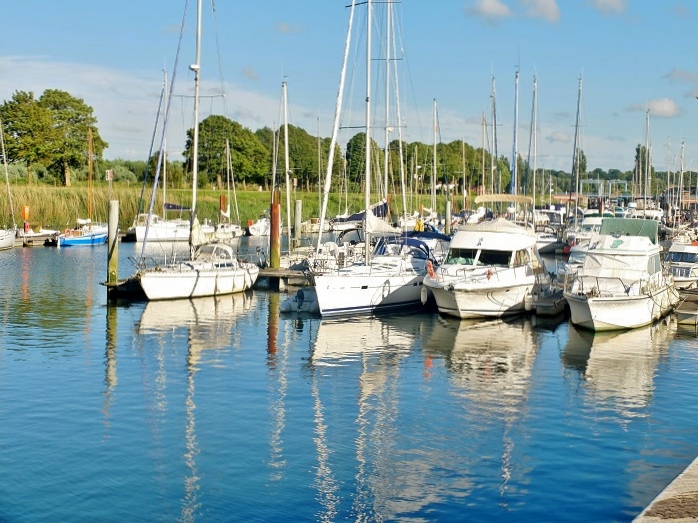 We stayed in a small bed & breakfast, more like someone's house than a hotel, with a beautiful view of pretty French rooftops. There are plenty of options here, and for someone who wants a prettier base, this town seemed like the best choice. It seemed as if there are plenty of English holidaymakers who have made the trip across the channel and made this place 'home', our hotel was owned by a British family who made us a beautiful breakfast with fresh croissants and a garden view.
For a girl who is constantly living life on the move, this was paradise. Nothing to do but walk along the medieval streets, popping into tiny stores while always catching an incredible sunset.
When it comes to foodie spots, word is that Le Crotoy has more gourmet options in the Baie de Somme than our town but we managed to find a few places we liked nearby too. Besides the odd bowl of mussels with cream and fries on the beach, we had some nice meals in town too.
Naturally we ate our way in seafood, while this was a fairly quick trip, our hotel recommended a place along the water, a hotel restaurant with a gothic charm, Le Relais Guillaume de Normandy. In an elegant but unpretentious dining room, they served up food like a beautiful seafood chowder rather soupe de poisson maison, served with an array of bread and shredded cheese that you put directly in the soup. Washed down with a Rose wine, I savored the beautiful, simple flavors of this hearty dish.
We also stopped by 'beach' of Cayeux-sur-Mer, covered in beach pebbles – which remains an important industry here, with pretty beach cabins stretching along the 1800-meter boardwalk. It remains one of the oldest seaside resorts in France when swimming in the sea became cool around 1850. We headed here after visiting our seal friend in Le Hourdel.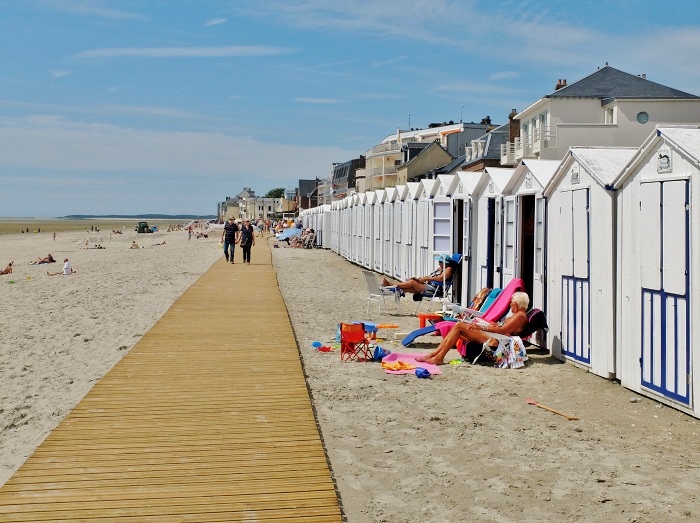 ---
What To See
If you like baby seals, visit the le hourdel dunes where you can spot seals, if you are lucky. Contact the  Cayeux-sur-Mer tourism office for guided tours in the area. address: 2 Espl. Aristide Briand, 80410 Cayeux-sur-Mer, France. google maps.
Le Marquenterre, 'the sea which enters the land'  a beautiful 200+ hectare park born in 1923 from a rich industrialist, Henri Jeanson. It now remains a must-see and a stop-over point for many migrating birds that pass from Russia to Africa. There are three different nature courses with 12 observation posts. address:  25bis chemin des Garennes, 80120 Saint-Quentin-en-Tourmont, France, +33 3 22 25 68 99. Dog-friendly park.
The Baie de Somme is also a perfect spot for those who love to kayak, horse-ride, bike-ride, hot air balloon, bird-watch or even like us, just a few days of peace and quiet in a beautiful place. There is even an ancient steam-train (run by the CFBS, based in Noyelles-sur-Mer, they run on both sides of the bay, from to Le Crotoy in the north and Saint-Valery and Cayeux in the south.). They can also be rented for private events (how cool!).  I highly recommend heading to the local tourism office that will let you know that week's events, since online, it might always be updated.
Where to Eat
Le Relais Guillaume de Normandy, Hotel/Restaurant in Saint-Valery-sur-Somme. Notable dish to order: the lamb from the bay of the Somme (available July – February) and soupe de poisson maison (seafood chowder). Menu's from 20 euros to 50 a head. address: 46, Quai Romerel, 80230 Saint Valery sur Somme, France. Website, phone: +33 03.22.60.82.36
Where to Stay
In Le Crotoy, Les Tourelles is a nice hotel with a great restaurant (and bar for sunset cocktails) where plenty of locals go. address: 2-4 Rue Pierre Guerlain, 80550 Le Crotoy, France, +33 3 22 27 16 33. A beautiful 19th century red-brick Cinderella-like castle. rooms start from around 80 euros a night if you book online. website.
In Saint-Valery-sur-Somme, we stayed at the B&B BoisFontaine in the 'white room' which was nothing special but comfortable enough for our needs. Rates start at 95 euros, including breakfast.
In Saint-Valery-sur-Somme, there is also the Hotel Les Pilotes which is a cute boutique option but a little pricey in the summer (around 170-220 euros per night). address: 62 rue de la Ferte | 37 Quai Blavet, 80230 Saint-Valery-sur-Somme, France. website. Otherwise this is a nice option.
How To Get There:
Saint-Valery-sur-Somme is an easy 2 1/2 drive from the city of Paris along the A16. Only a 90-minute drive from Calais.
Suggested Stop Over: Amiens
On our drive back to Paris, we stopped in the town of Amiens, famed for a gorgeous cathedral that is a UNESCO heritage site, that is quite stunning in person. One of the largest Gothic churches, built in the 13th century, notable for its three-tier interior elevation (Brunelleschi would be proud) and sculptures.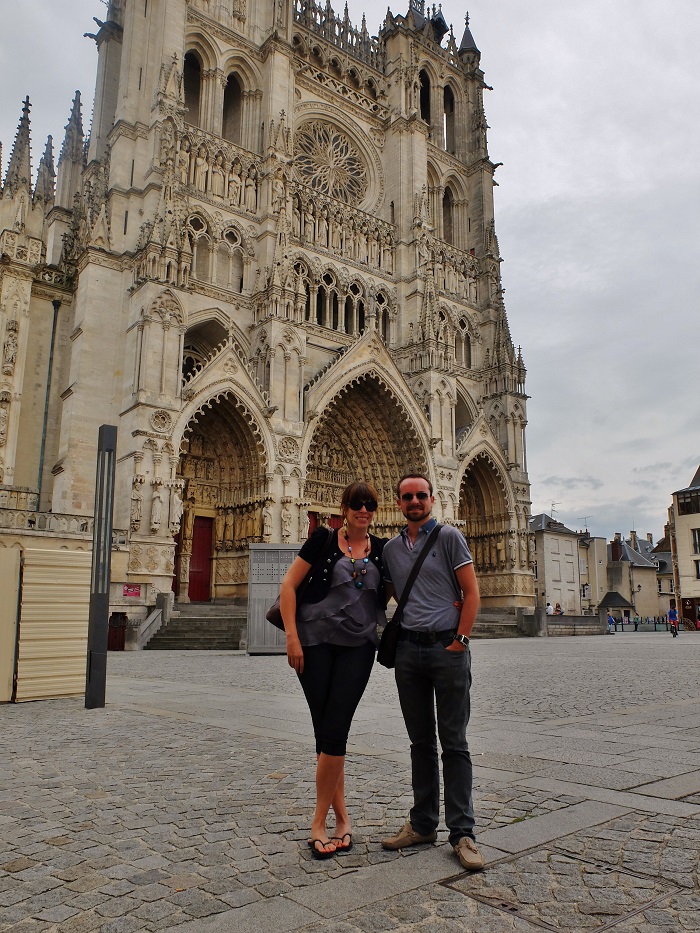 Light Show | There are plenty of festivals in this town, including a spectacular light show on the Cathedral's facade every evening around 10:30-10:45pm during the summer.
Arts | Don't miss the La Fête dans la Ville, the International Festival of Street Arts and Theatre, which will be lighting up the days and nights in the heart of Amiens. More details here. 
Antique Market | On October 5th, head to Amiens for the biggest flea market in the North of France, during the traditional autumn 'réderie. Covering 51 streets in town, there are over 500 professional sellers and 1500 amateur ones in this cool, quirky affair that happens only once a year and starts at 5am! More info.