This week I am going a little further south to the Eternal city of Rome (which recently celebrated its 2768th birthday, and still looking good!). My interviewee victim is the lovely Gillian who is also a writer and social media maven who I read quite regularly. I met her on our recent Rome adventures and her husband and my Frenchy (Nico) quickly became 'blog support' buddies which usually means holding our purses while we snap photos. She describes herself as a Rome based blogger, author, app writer, information curator, traveler, coffee and cocktail drinker. Gillian's friends call her "the Source" (which I personally think is fabulous and spot-on) and she is your go-to girl for the best information on just about anything in the eternal city, the Amalfi Coast and Capri. You can find her on Twitter and Instagram too. Let's get to know her a little better…
Name: Gillian Longworth McGuire
Nationality: American
Profession: Blogger // Author // Social Media Consultant
Favorite Drink: Dirty gin martini
How long have you lived in Rome and where are you from originally.
We moved to Rome in 2006. I grew up in eastern Tennessee and went to college in Washington, DC.
What brought you to the ancient city originally and why did you decide to stay?
I came to Rome because of my husband's job. Mark is a diplomat at the United Nations Food and Agriculture Organization whose headquarters are here in Rome.
What are you up to in Rome ? Work, daily life, passions?
Writing fills the most of my time. I write on my blog Gillian's Lists and I have been working on a series of ebooks for Kindle of my favorite places in Italy. I have just finished guides to the Amalfi Coast and the island of Ponza Coming soon are a mini guide to Rome and a Rome for Expats guide book. When I am not writing I am probably at a yoga class.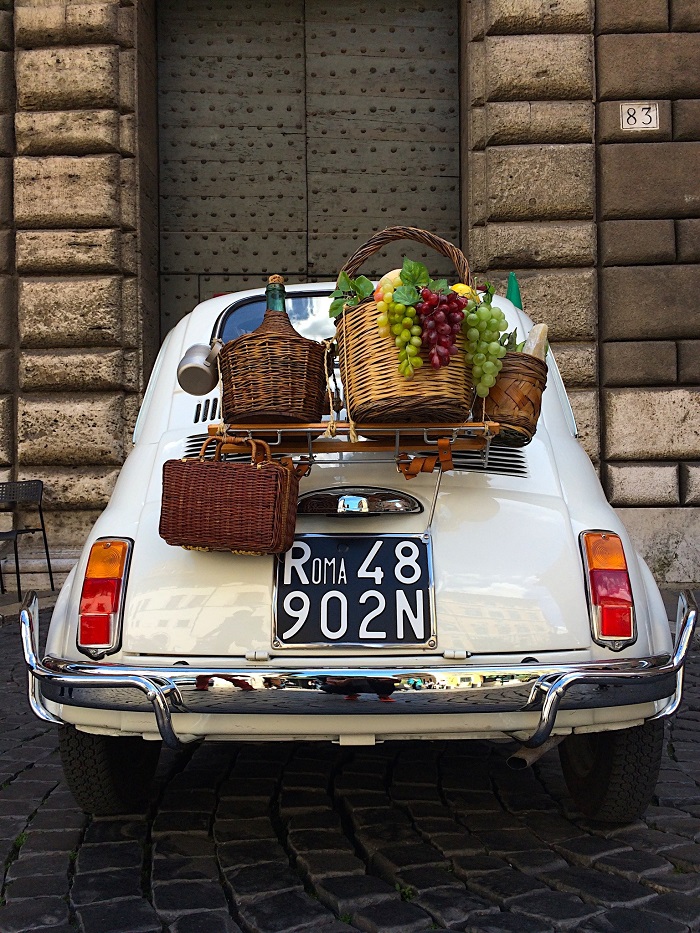 What annoys you about life in Italy? Tell me the truth!
It's a silly thing and completely on me but I can not stand it when shop owners stand in front of the door blocking the entrance to their store. Another one is the difficulty of what should be simple tasks. I recently spent literally hours trying to pay my internet bill.
Yeah I don't like that either. Do you think life in Italy is for everyone? Why does it work for you?
Absolutely not. A vacation in Italy is probably for everybody, but living here is a very different thing. You have to have a high tolerance for chaos and a slower place at the same time. Italy works for me for a few reasons. First, my husband is a diplomat and that eliminates an entire layer of difficulty that everybody else has to  navigate. Second Italy works for me because I accept it for what it is and not what I want it to be. I embrace the rules like no cappuccino after a meal and the importance of wearing a scarf in case of a breeze wholeheartedly.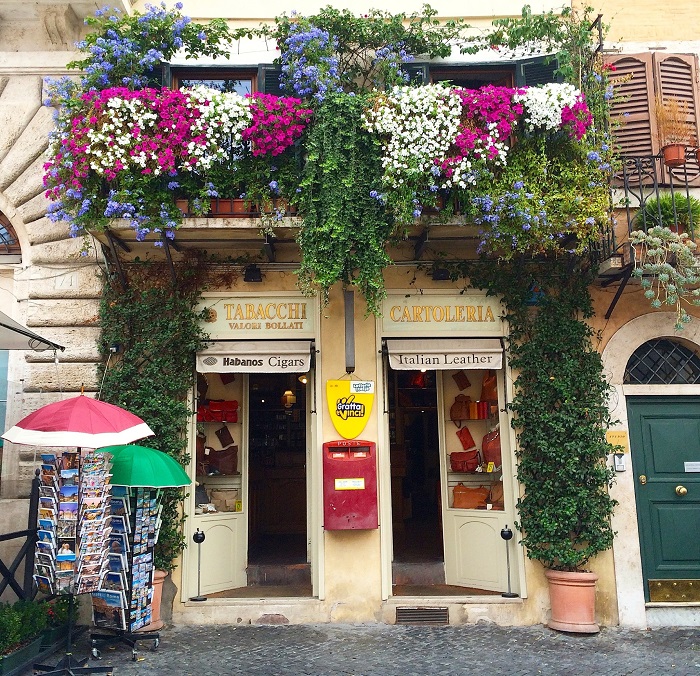 You lived in several different places, including Africa before settling here, how different was the culture shock in each country?
When I moved to Niger in west Africa to work for Africare an American NGO, I was 22 years old, so even though it was kind of like moving to the moon everything was a big adventure to me. I loved that there were camels in my way on my drive to work and my office was sometimes drinking rounds of tea with desert nomads on handwoven mats in the sand. Niger was pretty isolated. There was no internet then, so keeping in touch with friends, family, the news was a challenge.
The move to Zimbabwe was a little more difficult because I had a baby and southern Africa is so completely different than west Africa. The political situation changed pretty quickly and dramatically soon after we arrived which really affected every aspect of daily life. I think that Zimbabweans are similar to Romans in that many people have known each other since school. It can be hard for an outsider to break into the circle, but when you do it's for life.
In some ways Rome was the most difficult. That has a lot to do with expectations and the fact it is a major european capital and not a post in a developing country. There was also much less institutional support than in my previous moves. I found it quite difficult to meet people at first.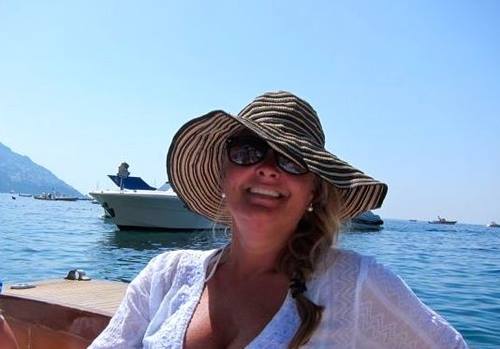 What advice would you give a newbie looking to move to Rome?
Do your research. You can not just move here and find a job. Get your visa and learn Italian first.
Three finds/places everyone should know about in Rome?
The Pantheon. It doesn't matter how many times I visit, every time I walk inside this place takes my breath away.
Palazzo Doria Pamphilli. This ornate palace on the shopping thoroughfare via del Corso is almost always blissfully empty.
The Cimitero Acattolico di Testaccio on the edge of the Testaccio is like stepping into another world. The gardens are green and lush and I find visiting the beautifully decorated graves of poets, artists and political heroes endlessly inspiring.
 What's the weirdest thing you have seen/experienced in Italy?
I say all the time that Fellini is not fiction. There is a scene in the film La Grande Bellezza where Gep Gambardella is walking down the via Fori Imperiali in the middle of the night and sees a giraffe. Now I have not seen a giraffe on the street, but if I did I honestly would not be that surprised.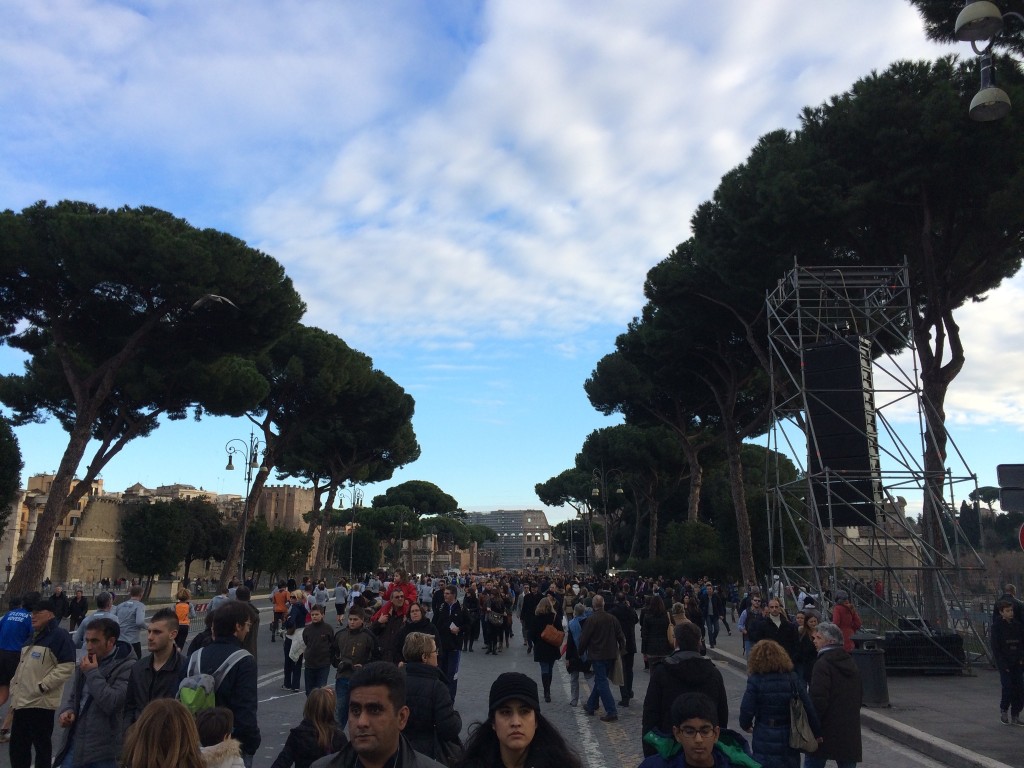 What can you do here and nowhere else?
It's little things like asking for only 2 slices of bread at the corner shop, my fruttavendelo giving me a giant spring of basil and vegetables for me to make broth or my butcher singing Roman folk songs as he wraps my order.  And slightly bigger things like being able to make a quick visit to a favorite Caravaggio painting on my way to the post office.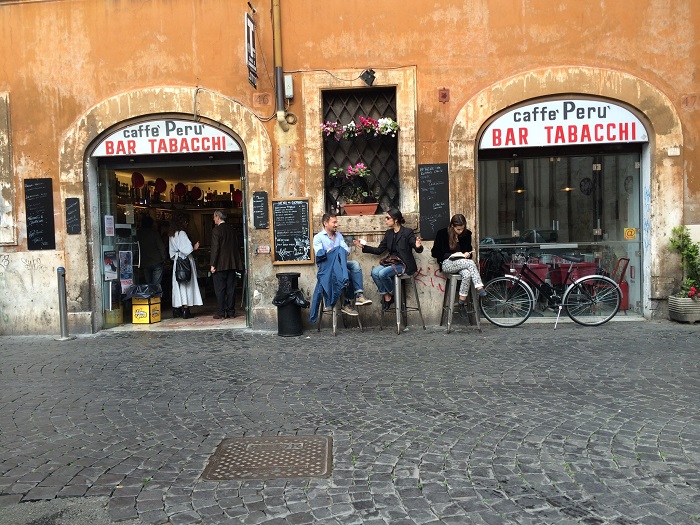 How did you make friends and assimilate abroad– was it difficult?
It was a little difficult to make friends here at first because I started out looking in the wrong place. Once I joined a few expat groups I started making friends. The other way that I expanded my community was through twitter. Social media changed my life in Italy. Because of the people I met, I changed neighborhoods and jobs.
The power of the online world :). Italy is full of amazing food, what is your favorite dish and foodie hideaway?
Do I have to pick just one? My year round favorite is amatriciana, a traditional Roman pasta dish with tomatoes and guanciale. In the spring I love carciofi Romana, in winter it's puntarelle and in summer a slice of watermelon after a long beach lunch is heavenly. In my neighborhood of Monti, I love the family run Taverna Fori Imperiali and for real Roman pizza we always go to Da Remo in Testaccio.
If you had to do it again (start a new life abroad) would you and why?
Absolutely. I love an adventure!
What would you tell yourself looking back to the first year living in Italy? What did you wish you'd known?
That shopping at the local market instead of the grocery store was so much more fun.
If you had to make up a tagline for the city of Rome according to Gillian, what would it be?
Rome:Embrace the Chaos