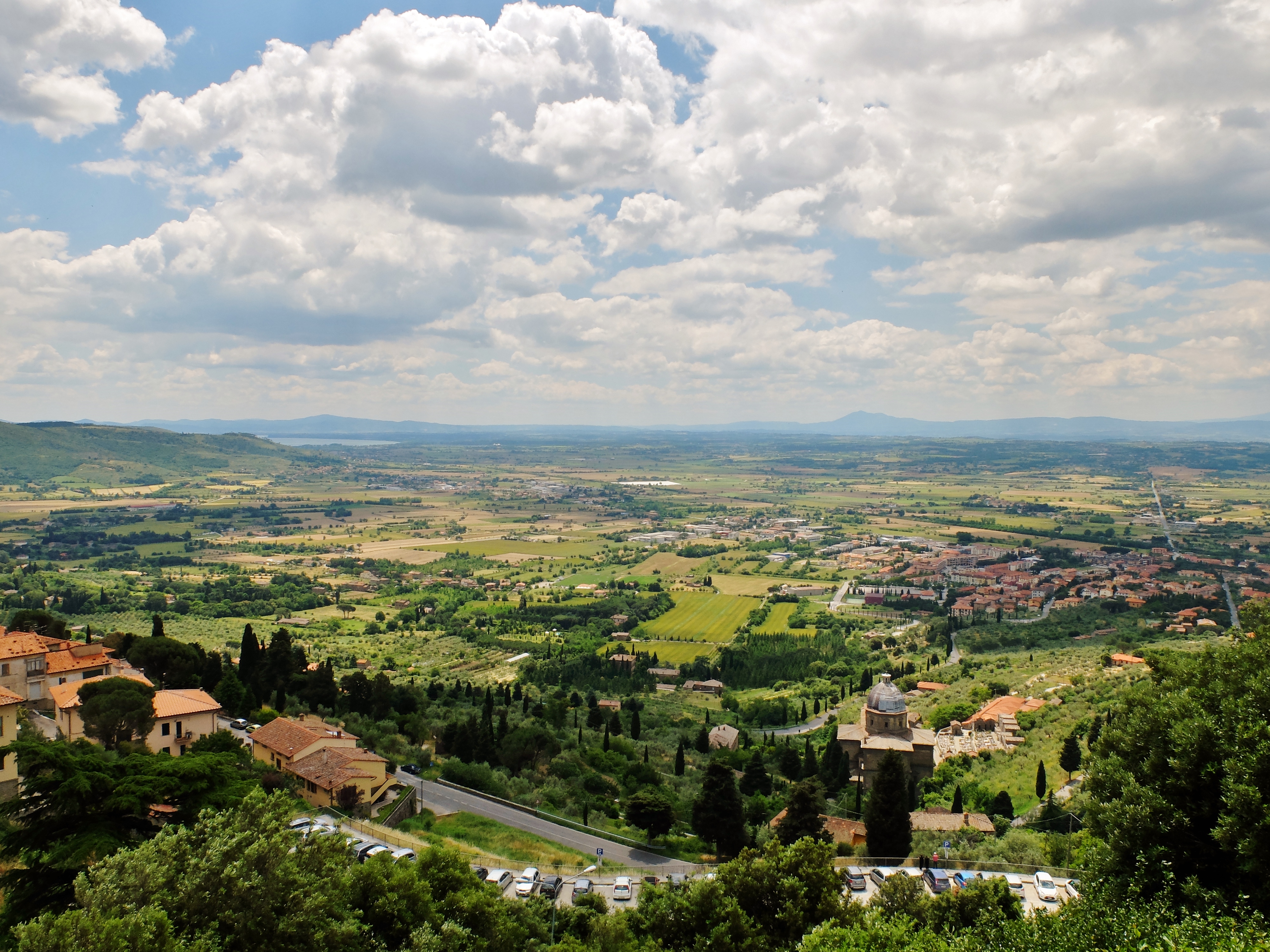 Ever have one of those months that quite literally felt like you ran through it like a gold medalist at the Olympics? That's sort of how life in my world has felt since March and the go-go-go never really seems to stop as new (cool) activities pop up at any given time. I really could use any reason to 'escape' for a day so we decided to visit a place that I had only ever seen in 'Under the Tuscan Sun,' (I semi-cringed while writing that) the town of Cortona – combined with a shopping trip to the Valdichiana Outlet Village.
More than just 'Under the Tuscan Sun'
Since we had our friend Arnaud in town, we climbed in Nico's snazzy red Fiat 500 and drove an hour and a half to this hill-top town, past the beautiful Santa Maria delle Grazie renaissance church that I had heard so much about. The sky was a bit unpredictable that day, sun intermingling with rain clouds providing for some pretty cool light throughout the day. [see above pic for proof].
Obviously Cortona and many cities like it that have been famous protagonists in various films or novels are the kinds of places that deserve much more fanfare than 'I visited because Francis Mayes has a house here'. Nothing against her, I'm sure she's great and I'd love to meet her, I just hope that people really take the time to discover the beautiful area that is Val di Chiana and Cortona itself as well.
Romantic photo stop in one of the best Tuscany backdrops I've ever seen! 
Being Sunday, it must have been a day for bikers as the road leading to the town was covered in custom Harley Davidson's and some pretty cool leather vests at every angle.  The town was very lively; people filled the piazza's and stumbled into a medieval market in Piazza Signorelli, we might have stumbled into their Giostra dell'Archidado festival usually held on the first Sunday in June. You could shoot an apple with a bow & arrow, buy a leather bag or woven basket or indulge in some freshly fried bread or grilled meats. I adored being in such a busy hustle & bustle and no complaints were made from my corner about the hilly streets, on a side note, even the public bathroom was gorgeous! A place likes this further reminds me just how much I want to eat, breath and sleep the best of Tuscany. There is so much to discover and experience in this vast, beautiful region of Italy.
After having a much-needed spritz in the famous people-watching piazza della repubblica, we dined at La Locanda nel Loggiato since its beautiful location literally called out our names. A fresh vermentino white wine, fig & pecorino appetizer and a simple tagliatelle with freshly shaved truffles proved a more than substantial lunch for a Sunday afternoon.
Nothing more refreshing than a spritz on a hot day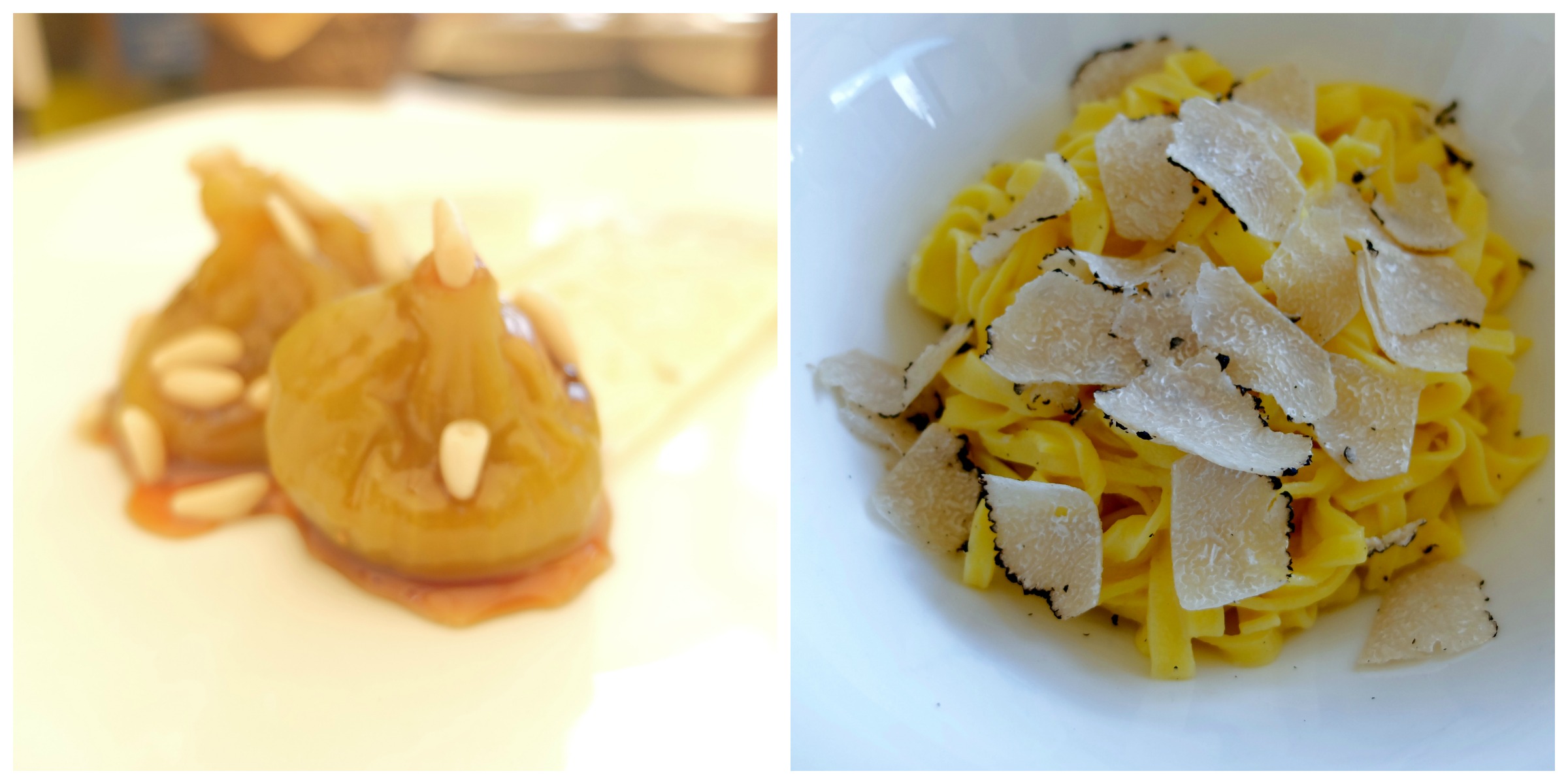 La Locanda nel Loggiato, Piazza di Pescheria 3, +30 0575 630575
What not to miss in Cortona?
People watching while sipping a spritz in piazza della repubblica
Stopping at the gorgeous

Maria della Grazie al Calcinaio

(Renaissance church on the way to the city)
Casanova Palace also called the Praetorian Palace,

museum for Etruscan artifacts

Antique market on the 3rd Sunday of every month. Also the Cortonantiquaria, from the last Saturday in August to the second Sunday in September is one of the largest [and most impressive] antique markets with over 50+ stalls.
Sagra della Bistecca – Steak food festival on the 14th and 15th August
Shop till You Drop – Valdichiana Outlet Village, I like you!
It was hard to leave Cortona but we had some shopping to do so we hopped in the car and in about 20 minutes arrived at the Valdichiana Outlet Village. To be honest, shopping in Florence can be tough at times for someone whose not looking to pick up souvenir items and leather purses, aka real-life clothes. I should also mention that I'm a tall girl and finding the kind of outfits & prices to match that I like often end in frustration.
I used to just wait till I was in the states but now I have reached a reasonable middle ground with an occasional outlet trip. A plus about the Valdichiana Outlet Village is the variety, 140 different shops and some decent discounts – much less than the expensive 'Mall' outlet or others that cater to rich tourists.
What I liked about this place was the nice atmosphere, easy parking and variety of shops. We did our fair share of 'damage' which is rare since I am usually very picky and never find anything I like. Luckily for myself, I seem to always date guys who love to go shopping and my partner-in-crime Nico was pretty content himself after finding some summer shirts and shoes. We ended up spending a lot longer than I expect and I left thinking that I could have popped into a few more store before going, oh well maybe next time!
An hour and a half from Florence, I am going to make this a must-trip once a season to pick up basics like shoes and jeans since I liked this better than the Mugello outlets. Plus the summer sales in Italy are coming up in July and that is more than a good reason to come back here!
Valdichiana Outlet Village, open everyday from 10am – 8 pm ( closes 9pm on Saturdays & Sundays)
Via Enzo Ferrari 5 – Località Farniole – Foiano della Chiana (Arezzo), Telefono +39 0575 649926 – Telefax : +39 0575 642549, E-mail: [email protected]
Getting there: From Florence by car just hop on the A1 towards Rome and exit ValdiChiana towards Bettole, otherwise you can get a bus from the Arezzo train/bus station directly to the outlets.
Wish I would have ended with thermal spa dip!
The next time I make it out to the oh-so-diverse and delightful Val di Chiana, I will combine a shopping trip to the nearby Rapolano thermal springs (about 20-25 minutes away). As I have said time and time again on this blog, nothing really compares to spending the day touring, shopping, hiking and ending it a relaxing thermal spring pool complex like the one at my beloved Terme Antica Querciolaia. More affordable than many other thermal spring locations, I like the friendly staff and the fact that they are also open some nights. Plus after soaking in so much Tuscany, you deserve those few hours of relaxation ;-).
* Terme Antica Querciolaia, Via Trieste, 22, 53040 Rapolano Terme Siena
Now it's your turn! Have you been to Cortona, Val di Chiana or Rapolano Springs? What do you think about this zone in Tuscany? I want to hear from you!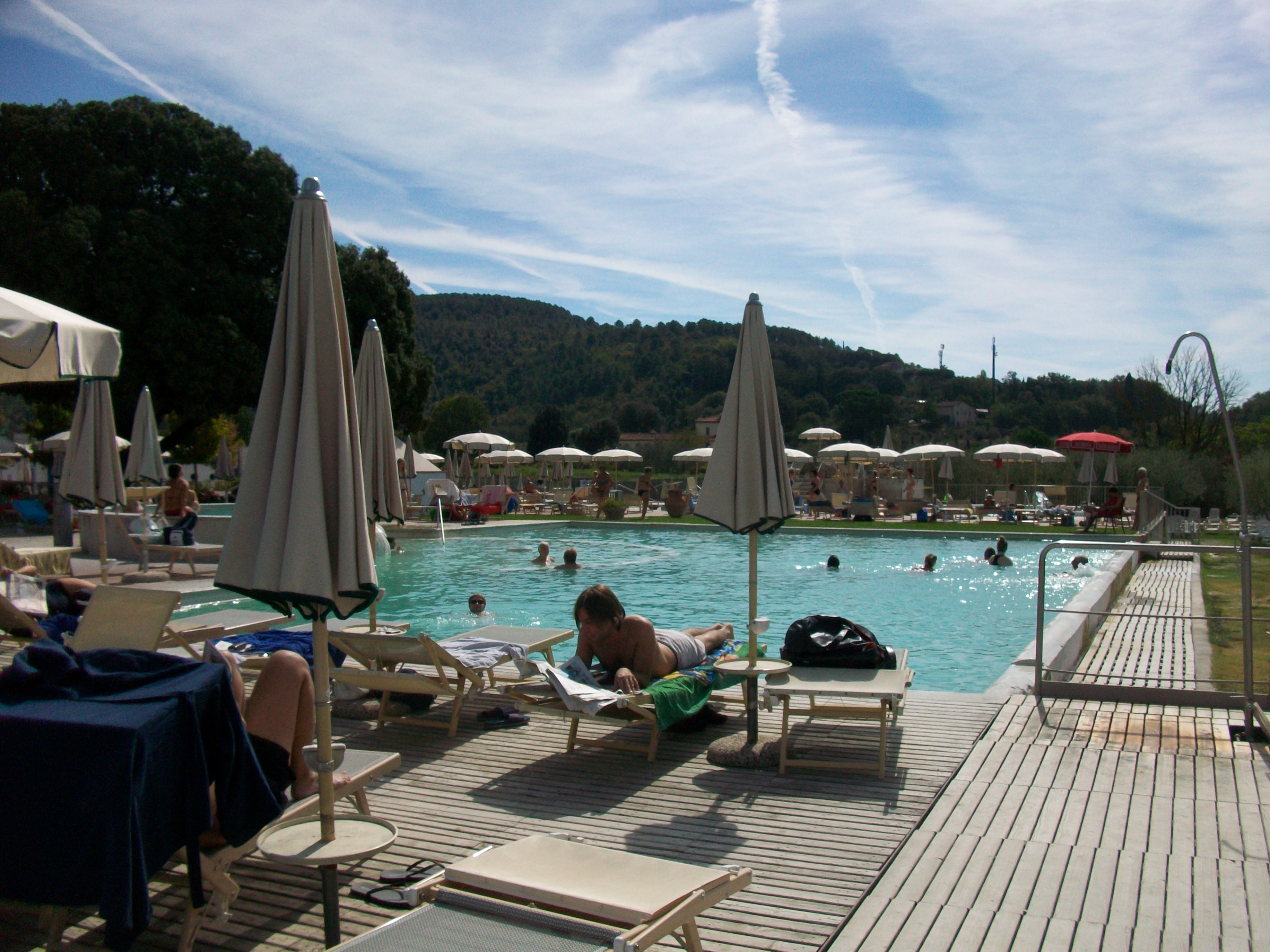 Disclaimer: This article was sponsored by the Valdichiana Outlet Village but all opinions, truffle dishes and spritz's are 100% my own 😉