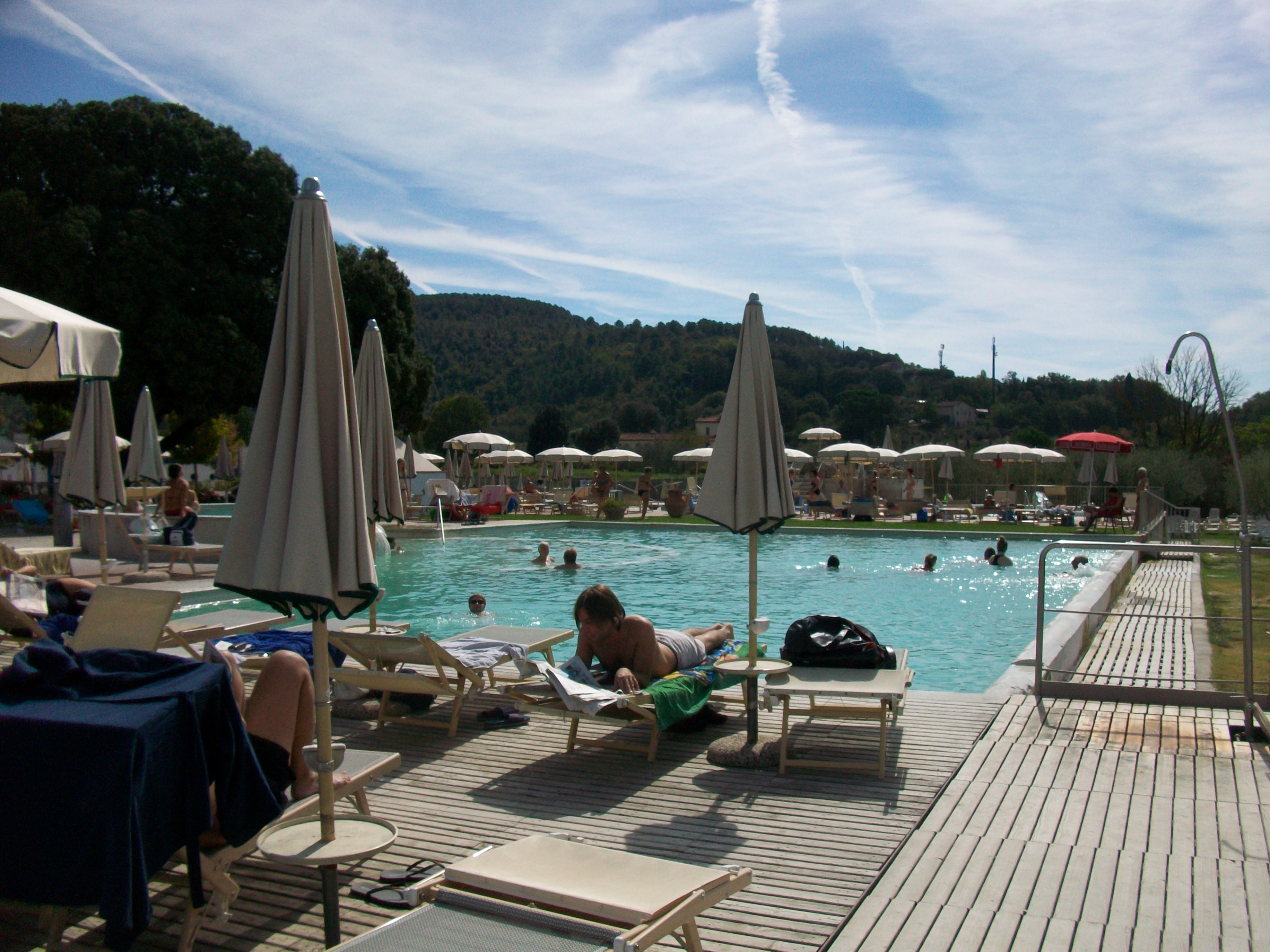 Now that the weather is slightly more acceptable to this Texan and the Arno river is slowly melting, my mind is of course wandering to the thermal springs in Tuscany. Hot springs are naturally produced by the emergence of geothermally heated groundwater from the Earth's crust which never fails to impress me. Some famous ones in Italy include the gorgeous Bagno Vignoni located in the Val d'Orcia natural park.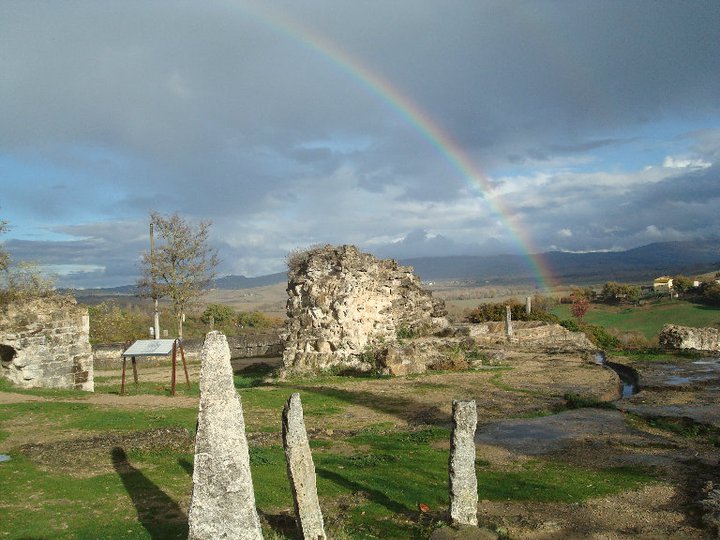 The ancient town of Bagno Vignoni itself is a gorgeous gem of a place and is a popular destination for tourists and hot springs enthusiasts. Tied to this town is the famous Via Francigena which was the prime route followed by pilgrims on their way to Rome. The thermal water located here have been utilized since the Roman era when weary pilgrims sought solace and comfort in dipping their feet in the warm streams.
(wiki) At the heart of the village is the "Square of sources", namely a rectangular tank, of 16th-century origin, which contains the original source of water that comes from the underground aquifer of volcanic origins. Since the Etruscans and Romans – as evidenced by the numerous archaeological finds – the spa of Bagno Vignoni was attended by eminent personalities such as Pope Pius II, Santa Caterina da Siena, Lorenzo the Magnificent, and many other artists who had elected the village as the main holiday resort.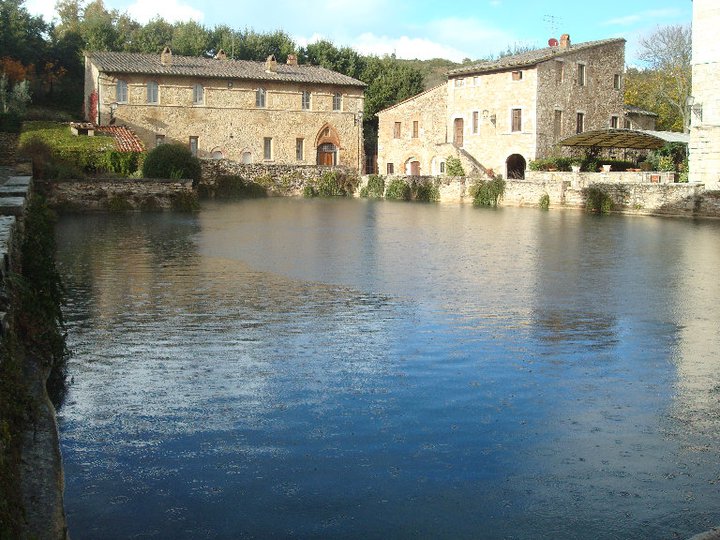 I was honestly in awe of this amazing slice of Tuscany and incredible Val d'Orcia natural park in general. The colors of the rolling hills were nothing I had ever seen in Tuscany and it's well worth the drive. Nearby is Pienza and Montalcino, also wonderful towns to visit. If you're still not convinced of the grandeur of Val d'Orcia.. check this out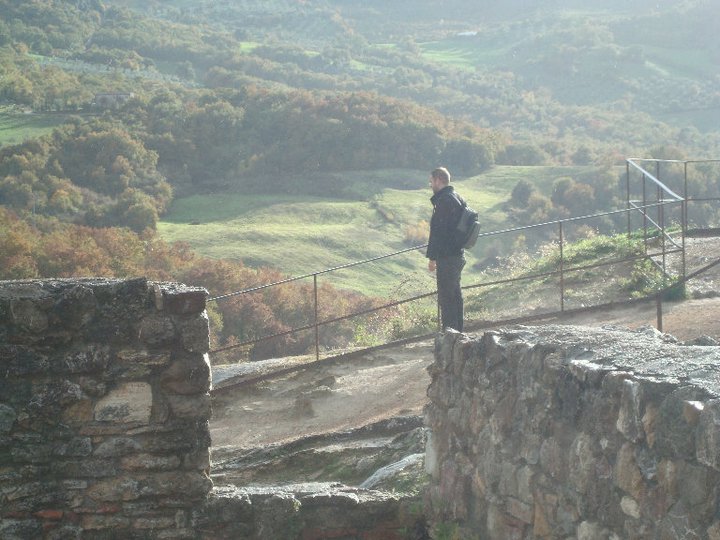 Back to the topic of thermal springs in Tuscany and where exactly to go, there is quite a variety including the famousSaturnia hot springs in Grosseto but getting to them can be a dash more complicated. Also, it can be a pricey ( in my opinion) experience but luckily I have my favorites as far as a good price, good value, and of course, a fabulous experience. Italians consider a visit to the thermal springs almost absolutely, essential to good health as the mineral elements found in the water contain healing properties and the best part is you can even get a note from your doctor to visit one.
We are located in Firenze sud close to Bagno a Ripoli and were looking to go somewhere not too far ( after all after a day in the springs, we are at the very least, lethargic) but still beautiful and that had shower facilities. I learned the hard way after visiting the free (amazing) pools of Saturnia's springs with friends and having a sulfurous smelling car and bathing suit for a week. I think I was referred to as puzzola enough times for me to vow never to ride in a car after taking a dip in the natural hot springs.
Luckily for us, the famous Rapolano Terme is located in the Province of Siena about 60 km southeast of Florence and about 20 km east of Siena in the area known as the Crete Senesi. We always go to the Terme Antica Querciolaia which is an easy hour and 15 minutes from our house. The structure itself was constructed in the latter half of the 19th century and its architectural design was meant to "embrace" the springs in a protective way. Inside there are indoor and outdoor pools at temperatures that vary between 25°- 26°C and 37°- 39°C and there are many spa services including mud-baths, Turkish baths, massages, and more.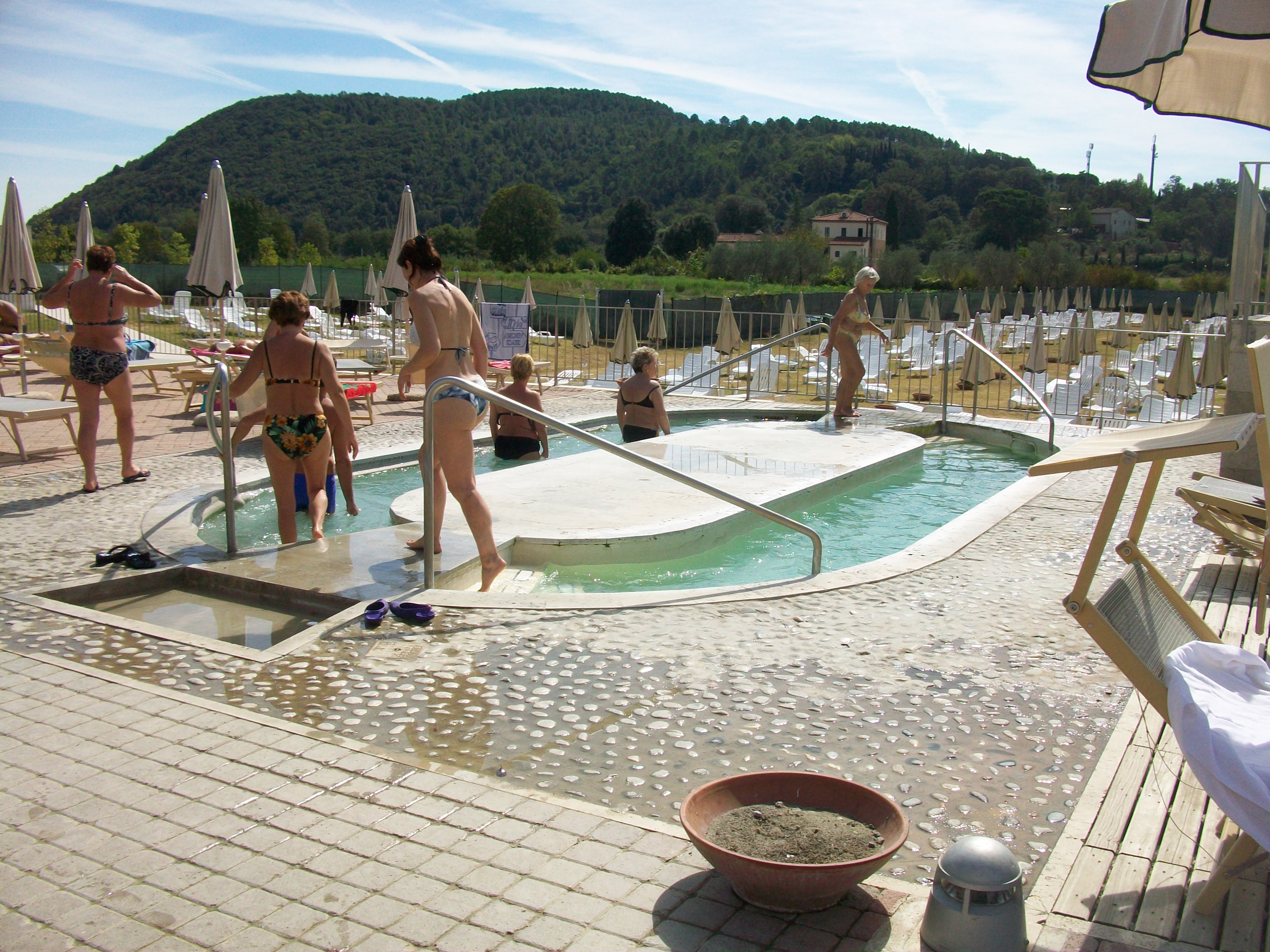 They even have a caffe on the premises that serves really fabulous local honey and cheeses amongst other lunch choices. Of course, add that to some local wine and you are suddenly in an "Under the Tuscan Sun" type heaven, if at least for an afternoon. They have locker rooms so remember to bring a two-euro coin for the lockers, and you can re-access yours throughout the day, which was convenient.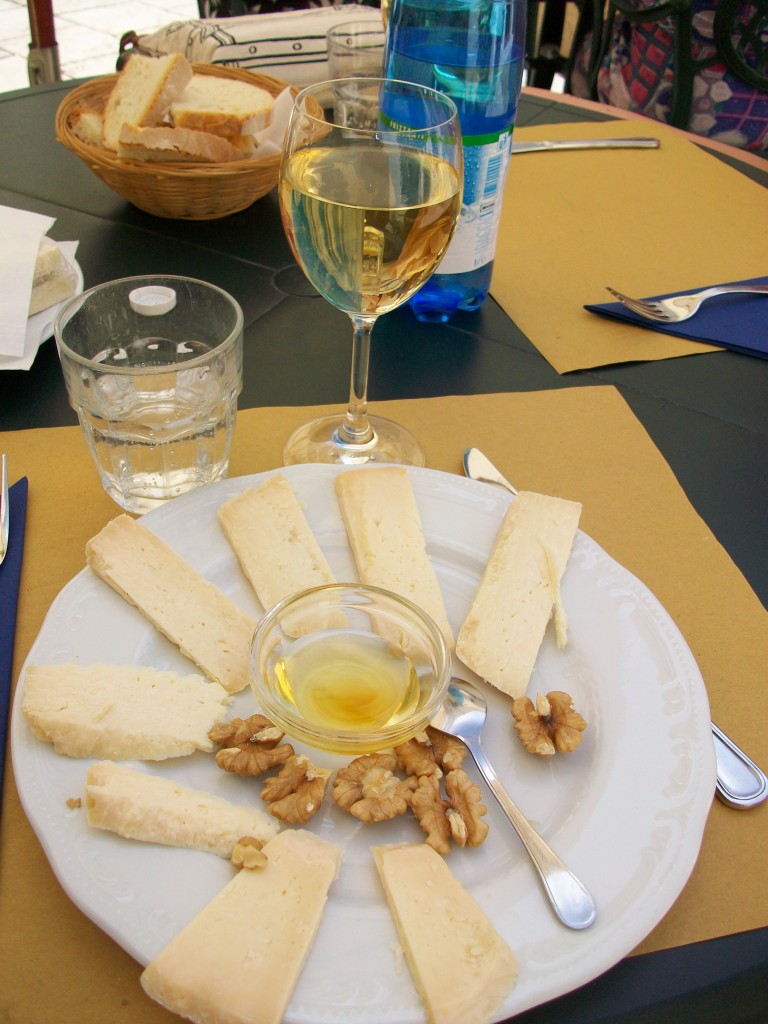 We found the reception really friendly and helpful and it seemed quite easy to book massages or treatments. The prices were (to me ) really affordable which was a welcome change from some previous thermal springs that I have been to which charged around 20-25 euros and had a 4th of the selection that Querciolaia has. I didn't mind the sulfurous smell of the waters but people do need to remember that yes, close to the openings where the water flows, there is a strong sulfurous(rotten egg) smell. It didn't bother me and I recommend staying away from the spouts if you are sensitive.
If you have no access to a car but still would like to experience the hot springs in Tuscany, you can try the famous one in Montecatini which is located on the train line from Florence to Lucca. As for the actual spa's for a dip in the pools and treatments, you can take a look at a list here.
As for the crowd at Terme Querciolaia, it was a majority of Italians of all ages. Everyone was really friendly and we ended up talking to people in the pools. Of course, I was massively jealous of the 40+ yr old Italian women with bodies that would put Britney Spears to shame, seriously will someone tell me how they do that? I can't be convinced it's just a genetic gift that has massively bi-passed 80% of Americans.
Anyway body issues aside, I would recommend bringing a robe since everyone in Italy seems to own one ( I got one from t-mans mom as a birthday gift, it quickly dries and matches his..thanks?). Also take flips flops, toiletries, sunglasses and a small bag to take outside with you for your money/phone, etc etc. As for the prices, on the website I found this list: 
ENTRANCE
Monday to Friday € 12,00
Saturday, Sunday and holidays € 15,00
Children 4 to 10 years old € 9,00-11,00
Afternoon only 
Monday to Friday from 3:00 PM € 10,00
Sunday and holidays from 4:00 PM € 11,00
Saturday from 7:00 PM € 11,00
We happened to go on certain nights ( Tuesdays ) that were open until 1 am, but it changes seasonally so for the most up-to-date info give them a call or send them an email via the website. I really enjoyed getting there earlier, having lunch, and just relaxing all day, it's nice even in the summer. My advice, gather a few close friends, a bottle of wine, and spend the day there under the sunshine, it will literally rock your socks off.
Terme Antica Querciolaia- Via Trieste, 22 – 53040 Rapolano Terme (SI)
tel. 0577 724091
http://www.termeaq.it/index.php?id=59
Related articles