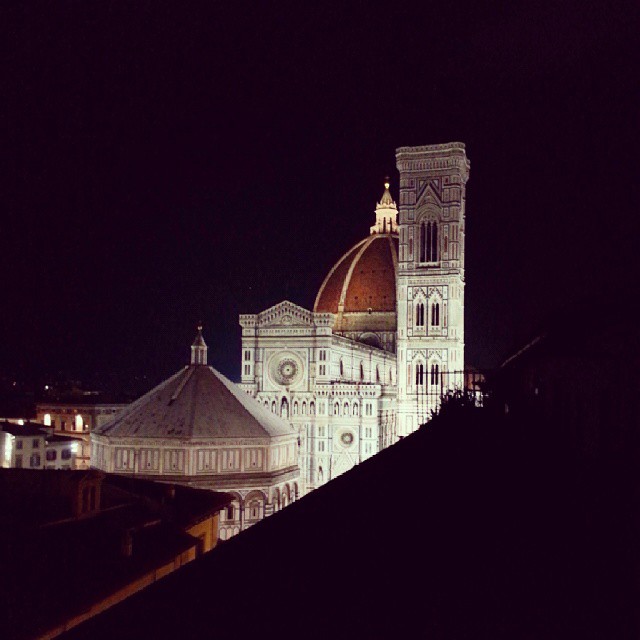 Yep, we have finally arrived at the month of November when tourists start to dwindle and the air (might) just get a little chill to it. Actually I don't want to say a word because this past week was so gorgeous in Florence, that I just want to pretend that the real winter won't ever arrive! The sheer fact that we could still eat outside is enough to make me want to not 'jinx' it. This list is still a work-in-progress because I am still discovering various events, so keep checking throughout the month and please let me know if I missed something!
Market/ Local market with typical agriculture products. Because who doesn't love a market ;-). This girl certainly does! Where? Piazza della Repubblica, from 8am-8pm.
Festival/ VolterraGusto – November 1-3, Volterra town center. This is a wonderful annual event celebrating the town of Volterra and all of the wonderful local food they have to offer. Not to mention a strange, but also very appealing cheese-wheeling competition between the locals. Don't ask why – just 'roll' with it ;-).
Fair/ Lucca Comics and Games – Until November 3rd. Comic book lovers unite, strap on your favorite gamer outfit and head over to the beautiful town of Lucca where you can gorge yourself on tortellini (a local favorite) and talk comics till you turn blue! http://www.luccacomicsandgames.com/it/2013/home/
Tattoo/ Florence Tattoo convention at the Fortezza di Basso, November 8-10th. The 8th , 9th and 10th November 2013 the ancient Fortezza da Basso of Florence will host more than 300 world-renowned tattoo artists, shows and eclectic musicians who will enchant an audience of curious and urban fashions lovers in a three-day event out of the ordinary.
Wine Tour/ Yelp Wine Tour at Trattoria Da Burde. November 9th. Yes the awesome group that consists of happy 'yelpers' has another wine tour on it's November list of events and this one sounds very cool! Check it out and make your reservations here. 
Food Festival/ Sagra del Cinghiale di Chianni. November 7-10th or 14-17th. Who doesn't love wild boar? And if you like me, love a little bit of wild meat in Tuscany – this is a food festival you don't want to miss. Not sure how to get there? The Yelp group is organizing a Sunday lunch there, transportation included so check out their event here. 
Wine Festival/ Florence Wine Event. November 9/10th in the Oltrarno (my area) of Florence. One of my favorite events in Florence. Honestly, why not make an event out of it and make your own personal 'aperitivo'. I will be there, glass in hand! The only thing is that the location of this year's event is a bit confusing. Will report back as soon as I know more.
Contemporary Digital Art/ Digiarte x – 10th edition (all around Florence & Sesto Fiorentino). November 1 – 16th. Very cool and well worth a look! This years theme is "A look beyond" and it will reunite artists that share an international or unusual perception of reality. Some are foreigners that live and work in Italy, some are Italians that live and work abroad – some have simply carefully observed certain aspects related to other nations. Like the previous edition, Digiarte will take place in different venues. The main exhibition area will be the Centro Espositivo Antonio Berti in Sesto Fiorentino, actual birthplace of the whole event.
Fair/Florence Art and Restoration Fair. November 13-15th. The Salone dell'Arte e del Restauro di Firenze is a week long event bringing together leaders of cultural heritage. The fair gives visitors a peak into the world of art restoration not only in Florence but from around the world.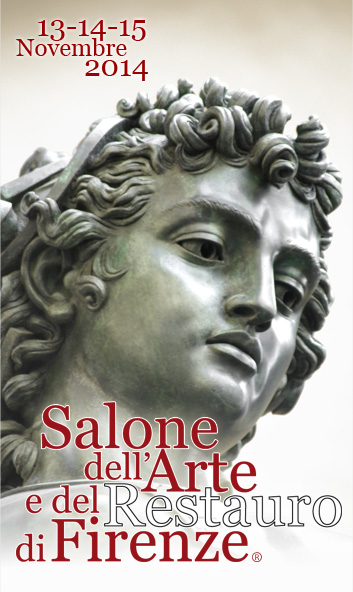 Marathon/ Florence Marathon. November 24. You guessed it, we have yet another race in Florence and this will be the 30th edition of this internationally recognized event. If you like to run (not me) than check out how to enter here. The race starts out on in Piazzale Michelangelo and concludes in Piazza Santa Croce.
Market/ 'New Oil' market in Piazza Santo Spirito. Sample some 'Tuscan gold' [olive oil] and pick up a bottle or two in one of my favorite piazzas in Florence. Thank you Florence Journal for giving me the time & date. Fierucolina dell'olio novo, Firenze, Piazza S.Spirito, 17 Nov 2013 9am to 7pm.
The New Florence Biennale 2013 – November 30th – December 8th. The Florence Biennale is one of the few international art events structured as a self-financed independent platform for contemporary art, where Artists from all over the world come to Florence to exhibit their work at the Fortezza da Basso, and share an inspiring, live, and unique experience. The event is patronised by the President of the Republic and Ministry of Cultural Heritage of Italy as well as the Regional, Provincial and Municipal authorities of the City of Florence.
Christmas Market/ Santa Croce annual Christmas market, November 27 – December 15 in Piazza Santa Croce. Open daily 10am – 10pm. This is an institution in Florence and one I attend every year for mulled wine, a big pretzel and some over-priced gifts. My tip is to avoid going on the weekend as it gets super crowded and spend time visiting a variety of afternoons. Plus did I mention mulled wine?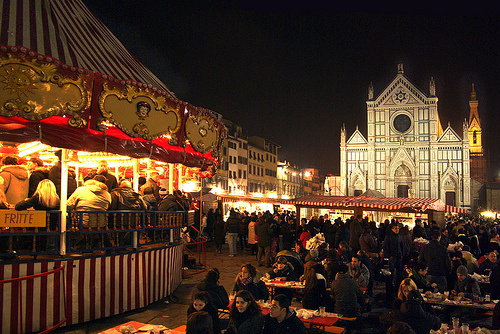 Smartography/ Instagram event in Florence. November 30th, 5pm – 11pm at the IED, Istituto Europeo di Design, Via Bufalini 6R. For lovers of Instagram and smart-phone'ography', this is one workshop/photo contest absolutely worth attending (plus it's free) – and aperitivo is included as well! This event is organized by  Yelp,  Flod, Instagram e IED. I will be there!
Related articles