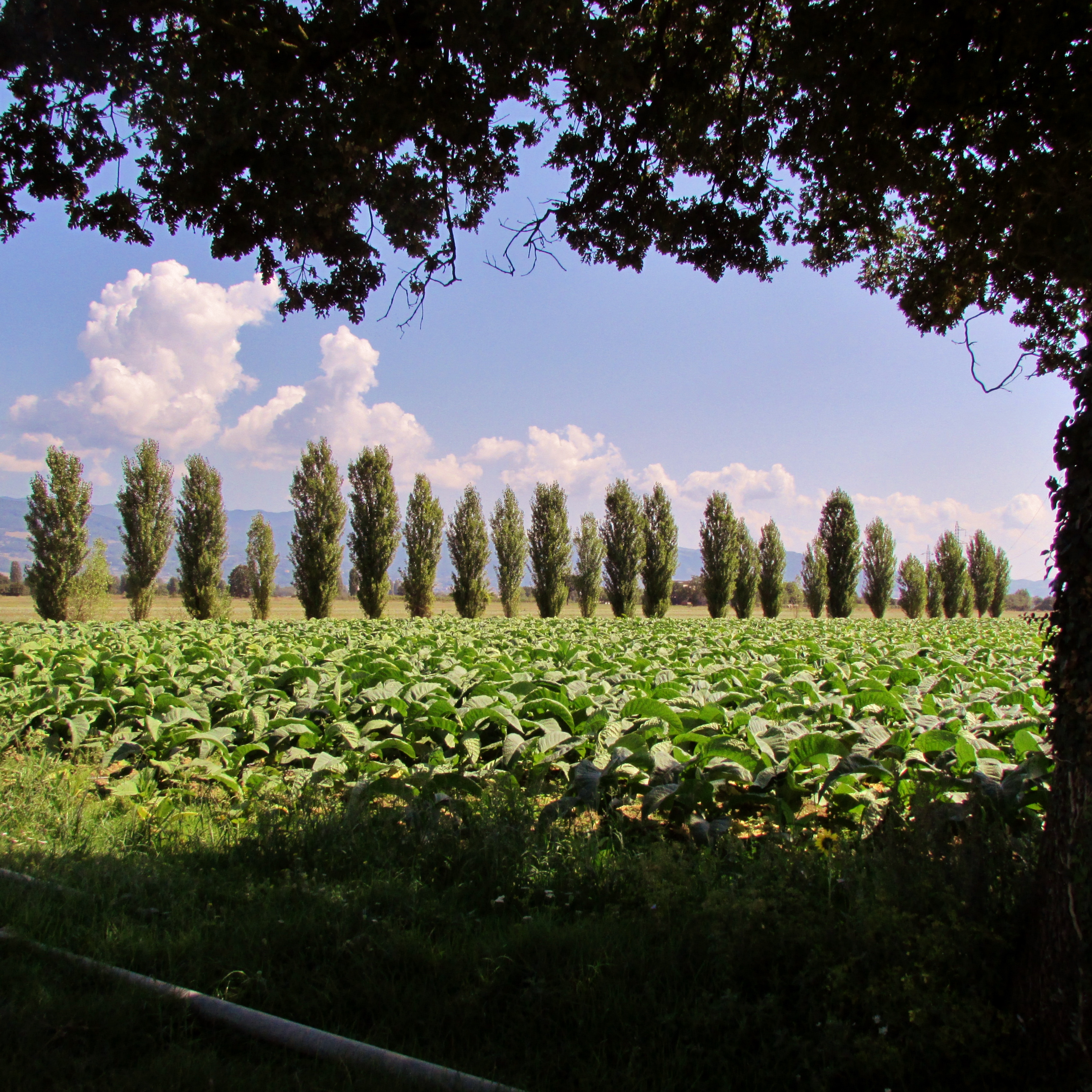 While visiting Anghiari during my recent trip to the beautiful area of Valtiberina, part of our itinerary was a bike tour along the tobacco fields. I was super excited to get the chance to ride in this very green area of Tuscany after such a nice morning discovering one of the most beautiful borghi in Italy. Our bike tour leaders are actually part of the annual Intrepida cycling race every October (this year the 19th and the 20th) where cyclists sport vintage costumes and bikes. Because quite honestly, why not? Plus they also happened to look pretty dapper.  
We got outfitted with our bikes and set off from Anghiari. The ride was mostly flat which was awesome since I am no Lance Armstrong.The guides were super nice and professional, making sure we were all comfortable and riding at a steady pace. Ie. made sure I didn't fall and hurt myself ;-).  I honestly could trip on flat ground. The tobacco fields (planted with Kentucky tobbaco to make the very valuable, Toscano cigars) we passed by were absolutely beautiful, I had no idea this plant was so aesthetically pleasing to the eye. I really appreciated a bike ride like this because it was something I feel even amateurs like myself could easily do, which with some of the hills in Chianti, isn't always the case.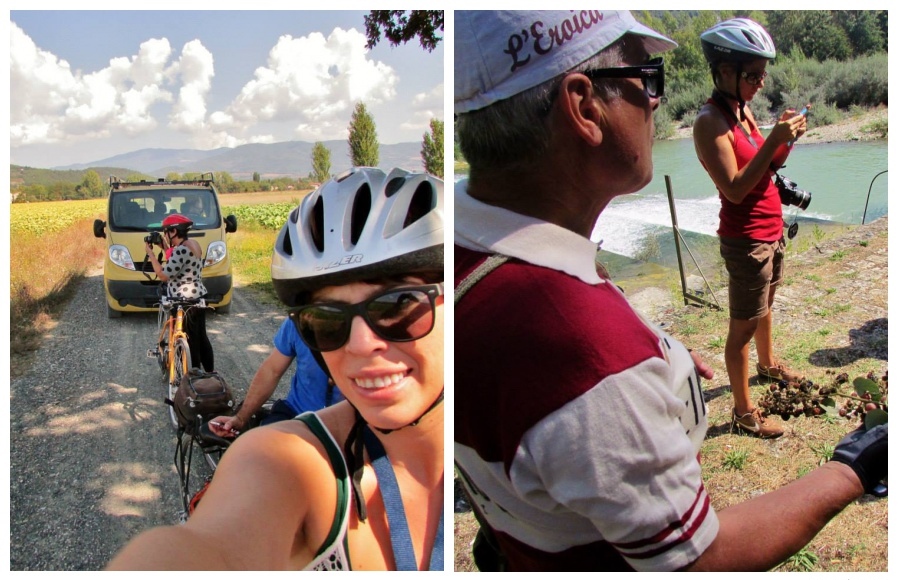 We also stopped by an organic vegetable farm, Ortobano for lunch and a tour around their property. I of course couldn't lose an opportunity to frolic among the vegetation. I really liked this farm because they believe in teaching children (and adults) the importance of eating well, they show that eating healthy is so much easier than you can imagine. Especially with the addition of special facilities for cooking classes. After all, It all starts with education.
Now lets get to the meat of this post, well ok no meat, just vegetables but rich just the same! Lunch was made using their seasonal veggies, I absolutely loved the cherry tomatoes, we literally ate them off the vine! Fresh bruschetta, pasta with fresh oil and tomatoes, roasted potatoes, and savory pie made sure we didn't return to Sansepolcro hungry.
Perfect afternoon in a place I won't soon forget – Valtiberina. Plus, we also visited a donkey farm, I am not joking around but really a place where over 30 donkeys frolic happily in the hills. Of course, this will be for a later post, so stay tuned!
Speaking of fresh food – If you live in Florence you can actually get fresh veggies from a farm, delivered to your doorstep, I am a fan of Fattoria di Corazzano, L'Orto@Casa, and freshFresco in Città.
Related articles