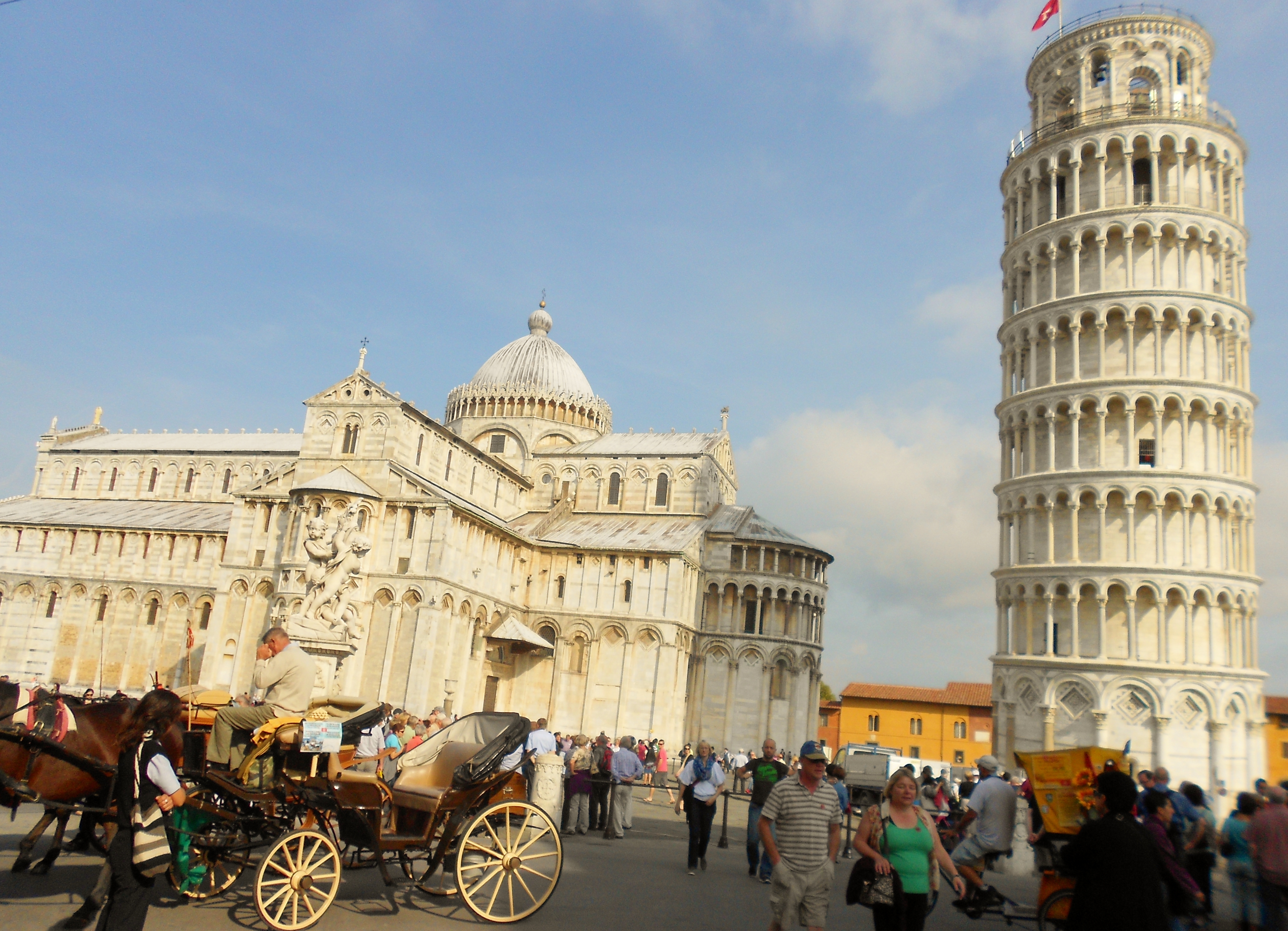 Day 2 : after a good night's sleep we set off to meet our tour guide for the morning in the most famous area of Pisa, Piazza dei Miracoli – home of the leaning tower, Duomo and baptistry. Our particular tour focused on the life Galileo and his journey from birth to famous scientist – astrologer. This piazza is truly spectacular and this visit was no different, you have to be impressed by the stunning architecture and the wide green lawn surrounding it – I certainly was. We learned about how Galileo was supported by one of the most powerful & influential families of that era – the famous Medici family along with his journey to complete his degree and then later teach at the esteemed University of Pisa. Besides walking some gorgeous side streets among fresh markets & historical landmarks, we even had the opportunity to observe Pisa from an incredible vantage point at the Torre di Palazzo Reale (a former Medici residence) while imagining Galileo showing the Grand Duke the stars from the top of Torre della Verga d"Oro'.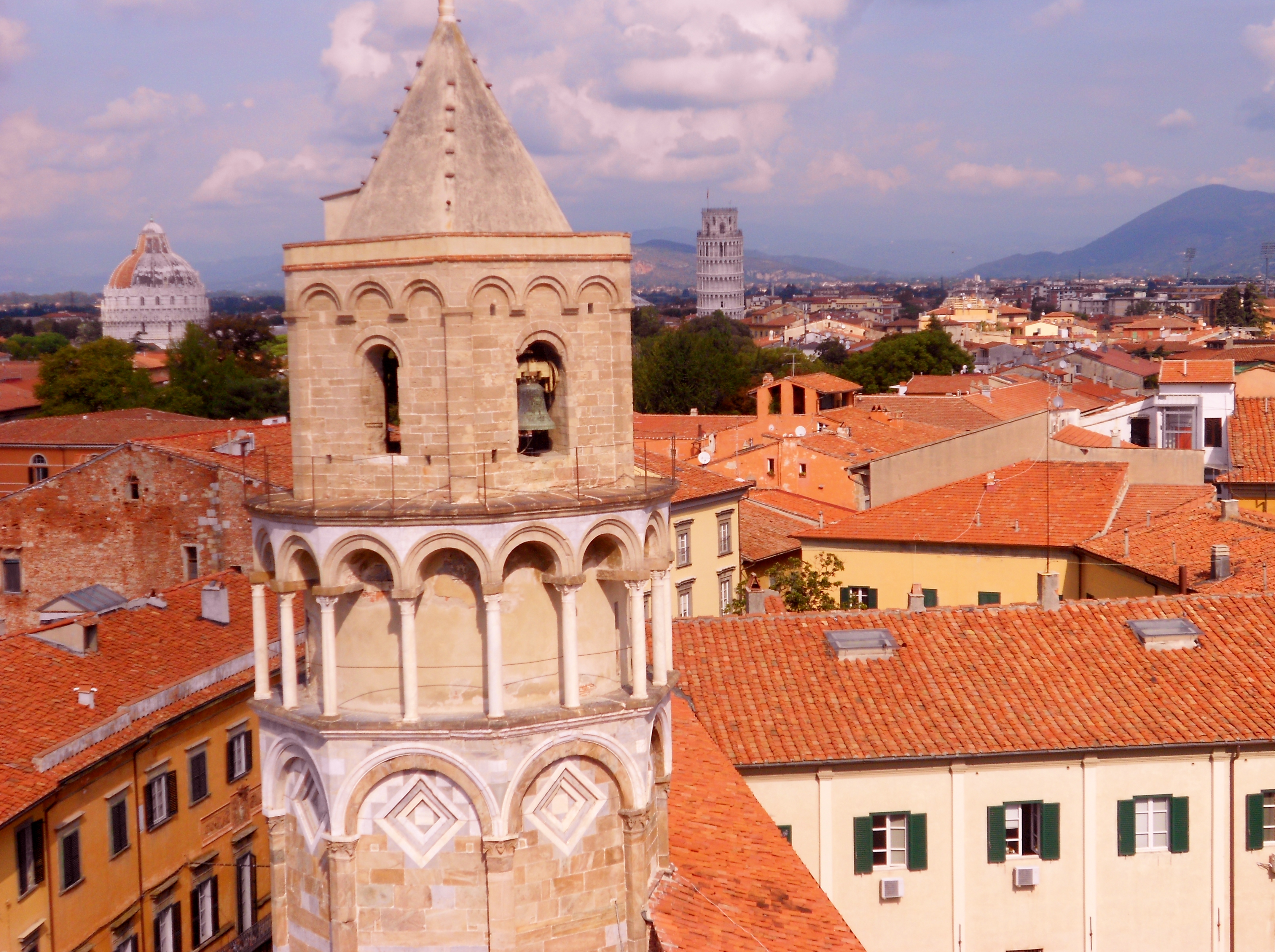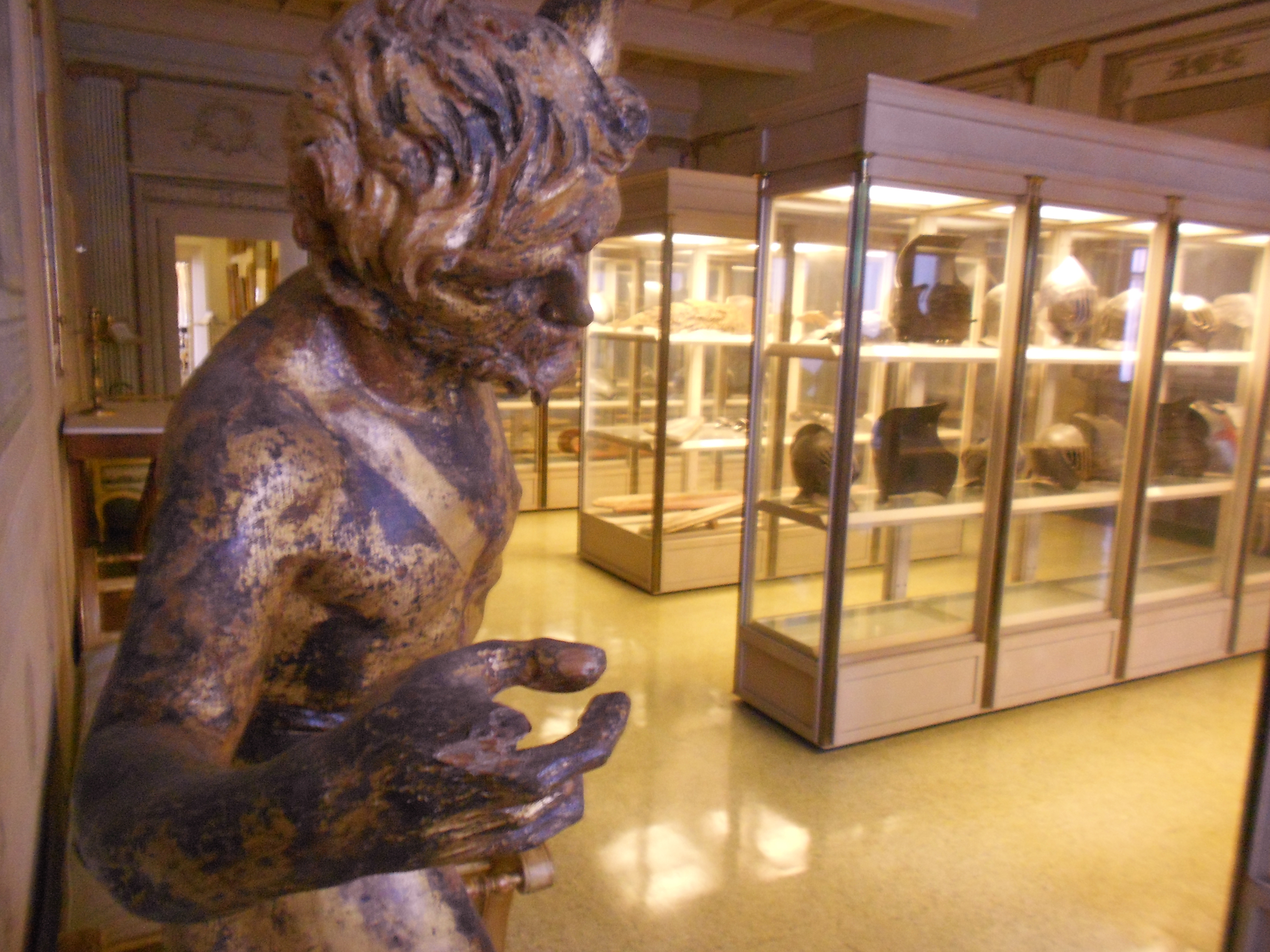 We visited the National museum of the Palazzo Reale designed by Buontalenti (extremely appropriate name) and for centuries home to the reigning families of the Medici, Lorena and Savoia. The feel is of a patrician residence containing 17th- to 19th-century furnishings, paintings, armour, and tapestries.
Afterwards we headed to various Internet Festival conferences – one of which focused on the evolution of journalism – 'how twitter is changing the way we search for information'. The panel was impressively set up with several journalists live-streamed in to share their thoughts (check out the storify- tweet stream here). There were a few audio-technical delays but from what I did understood, basically the obvious points were highlighted, "how technology changes the truth" being one of the many tweets on this subject (and yes there were many, many tweets.. irony at it's best ;-). Journalism in Italy must adapt to social media outlets like twitter,web apps or risk being unread and unfunded. The worry is that journalism is being discredited by bloggers/social media/normal people who, in my opinion, are a non-issue since any smart publication can hire a tech-savvy person to get them 2.0 ready (but this isn't always valued/adapted in Italy).
Let's be honest here, before technology there were many factors that could influence anyone's perception of the truth – such as religion, politics, fear, history and culture. Tv is just one huge influence in many Italian's perception of the truth – and to me, is far worse than internet could ever be. One of the best points I agreed with, made by the lovely Serena,  was that journalism in 2012 – is to understand the old and modern platforms of reaching your audience, touché.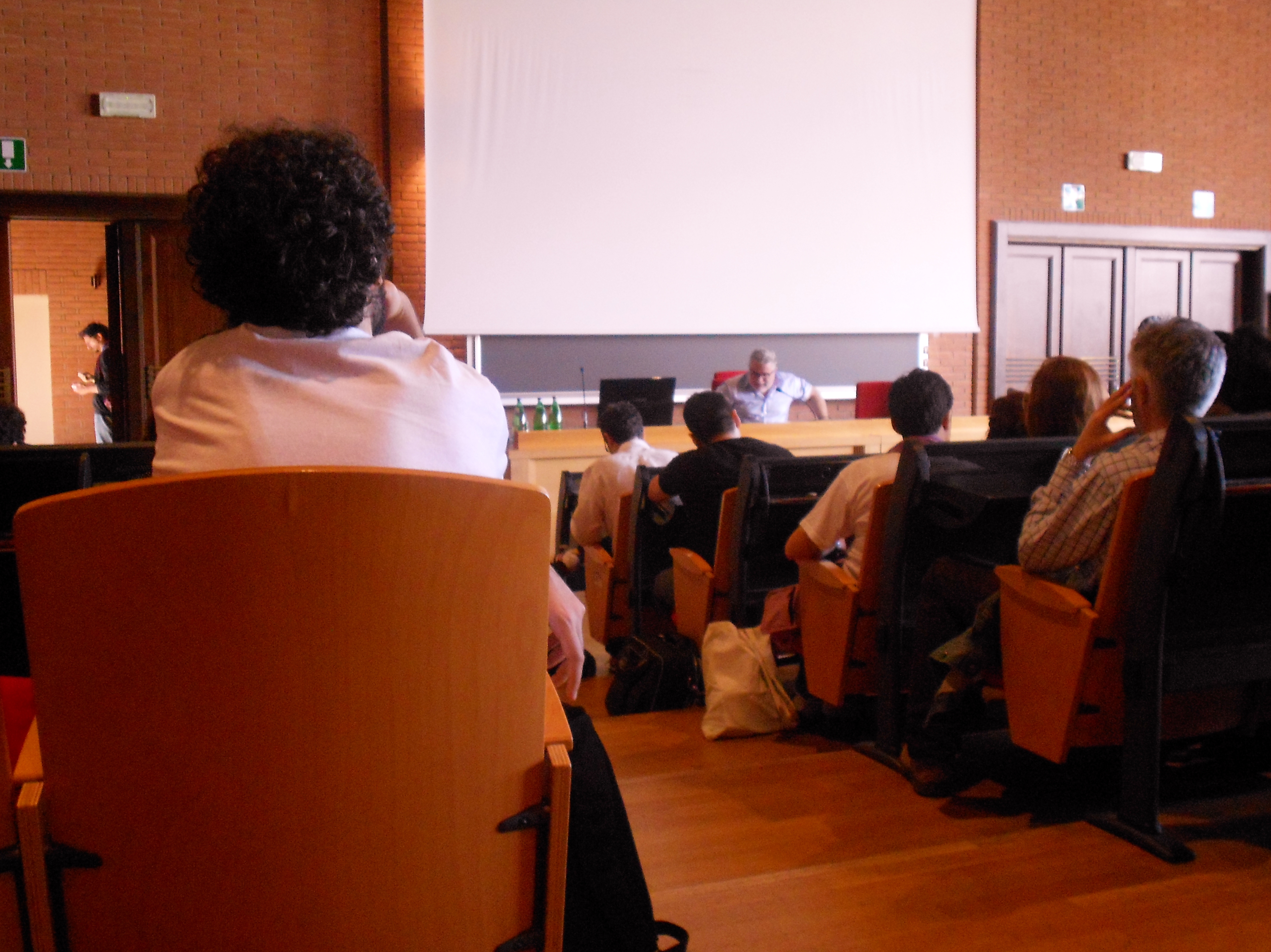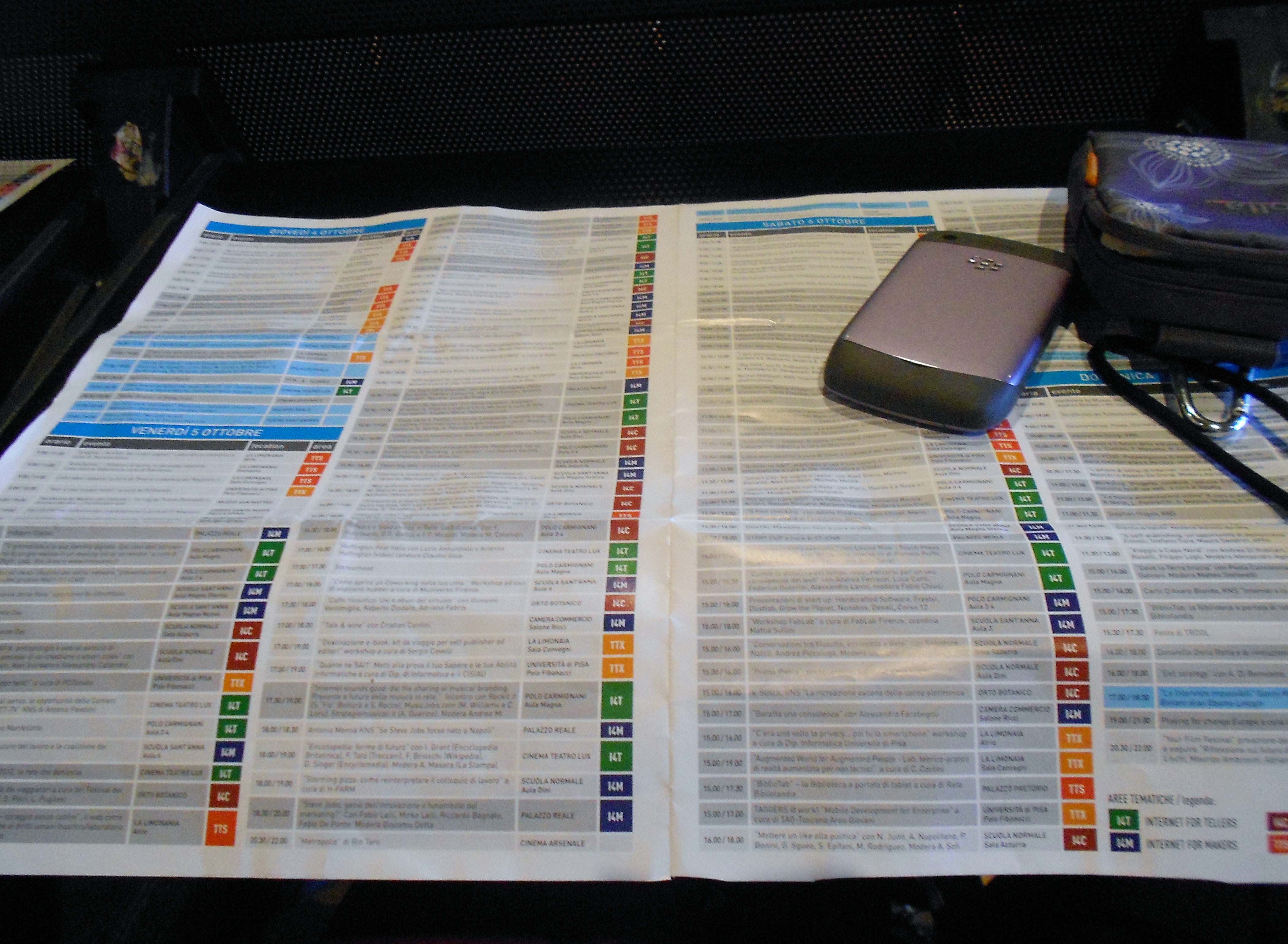 After this, I headed to talk & wine at the camera di commercio in Piazza Vittorio Emanuele II. The talk itself was of a much simpler variety – mainly focusing on the power of social media around the world. They had a very good power point set-up that was really funny and touched on some of the more famous scandals of recent times such as the "Apple maps" debacle & the Anthony Weiner sexting scandal.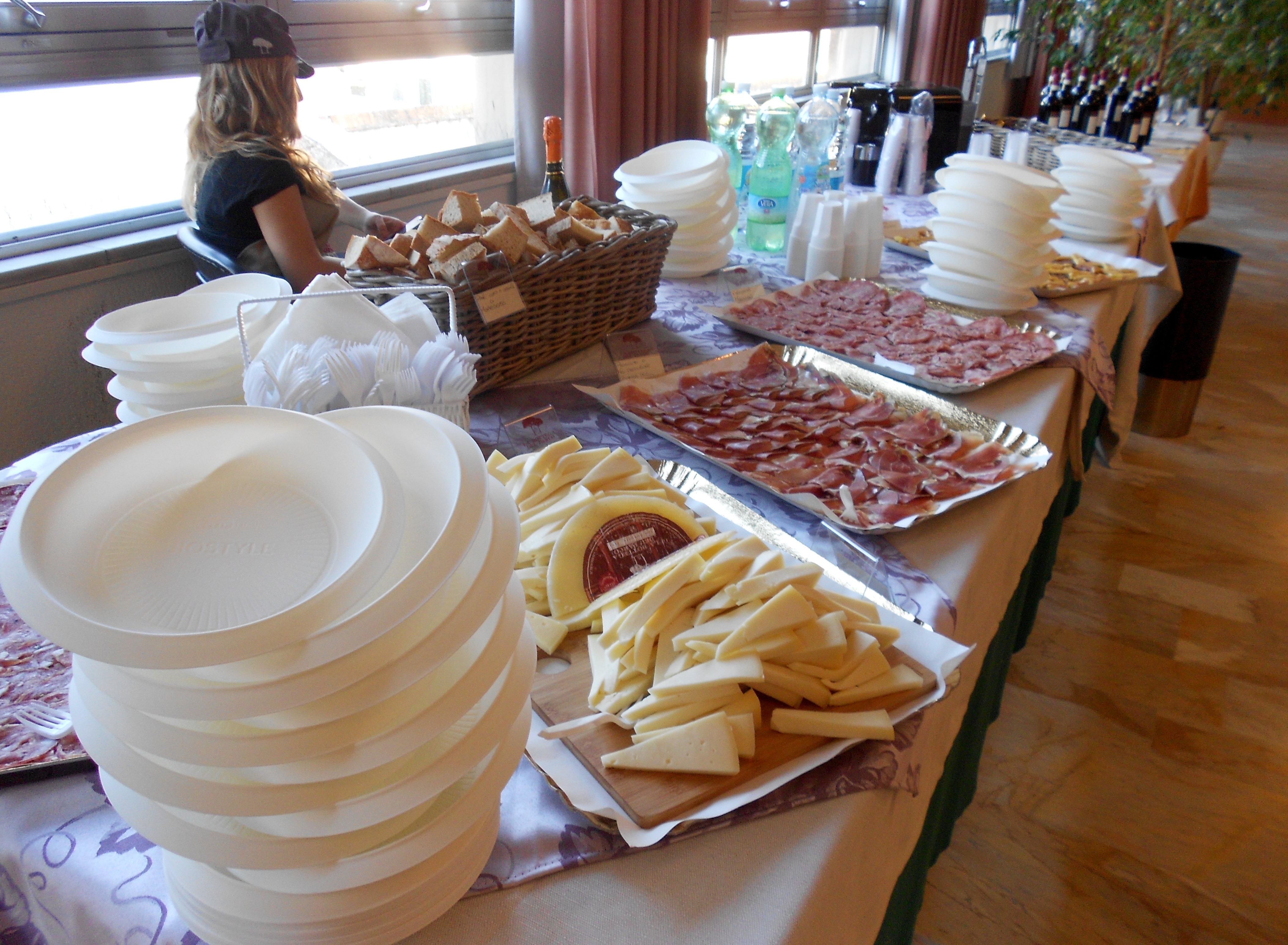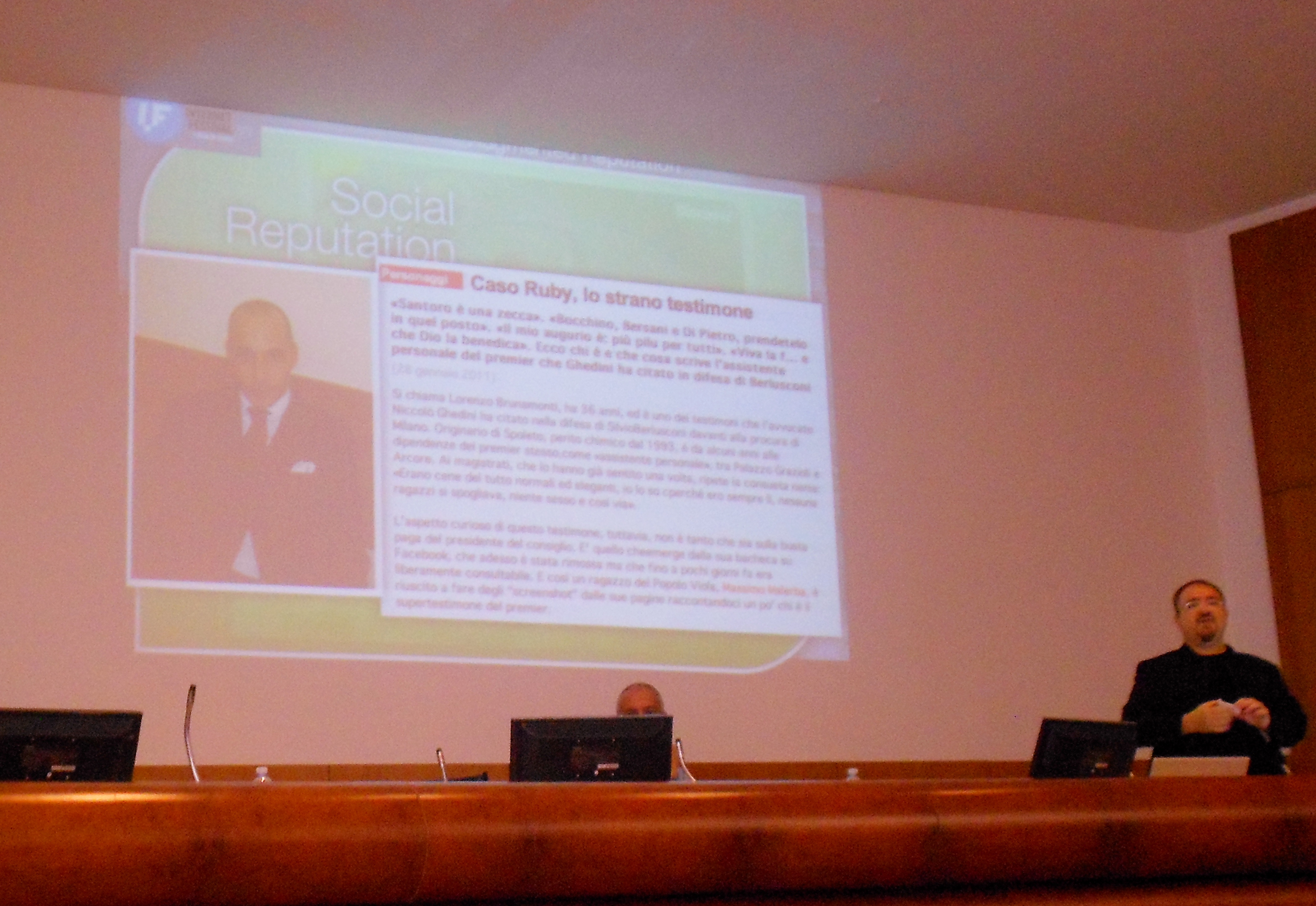 The sad part about this was that the beautiful aperitivo you see above? I didn't get to touch one slice of pecorino :(. I had to change before dinner and the lecture ran a little longer. Oh well, from what I imagined – it was amazing.
Dinner was at a really romantic restaurant called Osteria Bernardo in the center of Pisa. I knew when we walked in I was going to like this place, the soft lighting and pretty paintings ensured that much. The menu was made just for us, with the Internet festival emblazoned on it with a cold cuts, cheese & honey appetizer, risotto with pecorino, pear & pancetta, papperdelle with wild boar, my favorite tagliata with rucola & parmisan finishing with tiramisu. Everything tasted amazing, especially the risotto, I will make it a point to return next time I'm in Pisa. To wind up this long post, I will continue the blog tour tradition of ending with food photos. Enjoy!
Related articles