September is always one of my favorite times of the year to be in Florence, mainly because the weather is starting to calm down and it's nearing wine harvest season – always my favorite time of year ;). If you want a full list of events by the comune, check out this comprehensive PDF list (in Italian) here. There are many really interesting events this year in Florence and this just happens to be a compilation of my top picks. Obviously I tend to pick the wine/food/animal-based events and I will be adding new ones as I hear about them. Enjoy! 
CINEMA: Movies in Original Language – September & October. As usual, Odeon Firenze has come out with their fall movie program (finally) and you can see the full PDF here. Some of the films include The Dark Knight Rises, To Rome with Love, The Bourne Legacy, Ted, Prometeus, People like us (we loved this film!). If you haven't yet been to this theater, it is absolutely stunning. In October comes "50 Days of International cinema" film festival and once I have more details, I will write about it!
MUSIC: Pitti Jazz – First edition, Boboli Gardens, September 5th, 10th & 13th. ticket info here. This is a really interesting chance to visit the amphitheater of the Buontalenti Grotto where a jazz concert will be performed for the first time during the above-mentioned dates. Entrance to the evening concerts is at 8 pm at the Rondò di Bacco entrance to the Boboli Gardens; guided tours and groups enter from the Buontalenti Grotto.Each concert starts at 9:30 pm. Tickets are €12. more info here.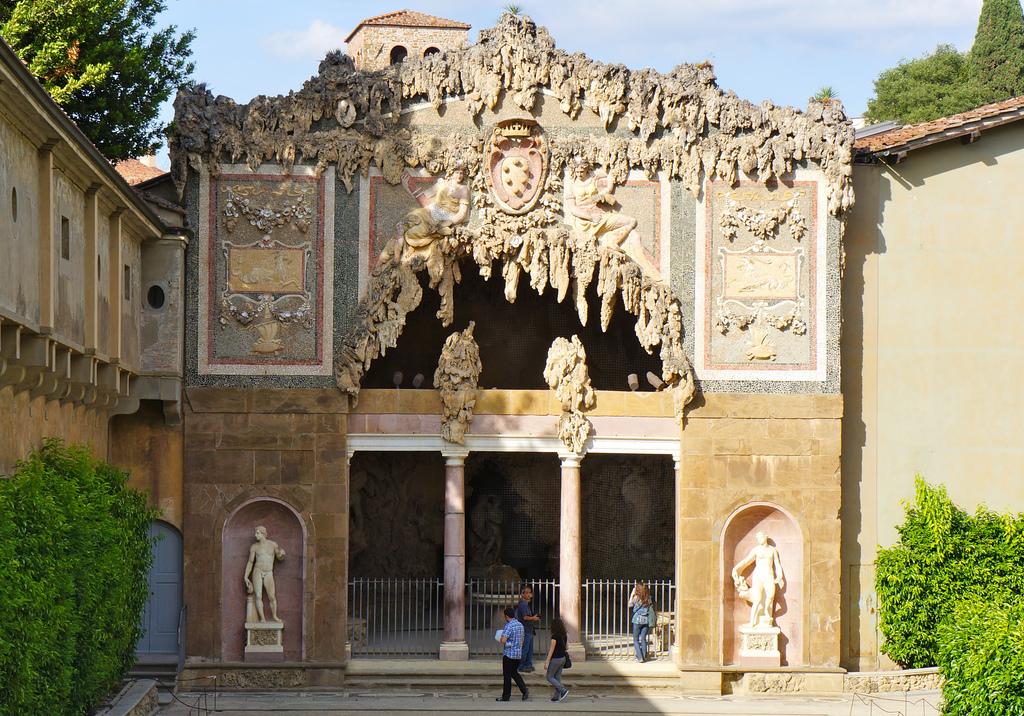 TEA TIME: Yelp Firenze event, September 6th from 5:30pm – 7:30pm, 3R Riciclo Risparmio Riuso. Florence, Italy. Get to know the Florence Yelp community manager (who is awesome btw) at this free event. Tea & cookies offered for free by Yelp. I'm a fan.
CONCERT: Belgium band (Tricyle) will give a free concert this Friday, September 7th, Palazzo Giovane – http://www.casadellacreativita.it/ in Florence. Aperitivo available featuring an artisan beer-tasting and "taste from the north." Music will be a global mix of Jazz & exotic sounds. 
WINE: Festa del Vino – Festival of Wine, Montecarlo (Lucca) from now until September 9th. Enjoy wine, live music, shows, specialities of the area, in this beautiful place.
FASHION: Vogue's "Fashion Night Out", September 18th – Historical Center in Florence. Calling all fashionistas – this is the night for you. Joining this famous global fashion intiative, many shops in the historical center will be open late with exclusive deals for shoppers. Including free make-up classes at Sephora. You will find me  at this cool event located at BP Studio's store in the center, bring your cameras!  This year the proceeds from sales of VFNO products will go to help victims of the Emilia earthquakes.
SAGRA/Food festival: featuring TRUFFLES, Girone – Fiesole, September 5th – September 30th. This is one of my absolute favorite food festivals in Florence and if you like this pungent gold than hop on the number 14 bus direction Girone and try it out. It's worth it. I always get the tagliatelle di tartufo, bruschette & sometimes even pizza. All of it is yummy and served by local volunteers. To avoid a wait, try going on a weekend
FESTIVAL: Medieval Festival in Piazza Mercatile in Prato, September 5 -16th. If you haven't yet had the chance to attend one of the many medieval festivals around Tuscany this summer, here is your chance. Also Prato is a lot cuter than you would think so kill two birds with one stone and visit the town itself. Entry is free. 
FESTIVAL: Festa della Rificolona – Festival of the paper lanterns: September 7th. where? PIAZZA SS. ANNUNZIATA from 3pm-9pm this festival is dedicated to the Virgin Mary and her birthday. Crowds gather in this piazza (expect tons of kids) with colorful paper lanterns and kids try and blow 'spit' wads of paper to break their rival's lanterns or just at innocent passerby's. I was a little surprised by this when I first attended this in 2005 but honestly it's fun and worth checking out at least once in your life. I also highly recommend visiting the Basilica della Santissima Annunziata as it's one of the most gorgeous, ornate churches in Florence, very underrated in my opinion. 
WINE: 42nd Expo of Chianti Classico 6th-9th September 2012 in the Greve in Chianti main square. This wine festival is a huge deal and unique in the sense that you are actually wine-tasting where they make the wine. This particular festival focuses on  'Black Rooster' wine, the symbol of the Chianti Classico DOCG. You can taste the wines by purchasing a particular glass at the entrance of the event and going from stand to stand trying different types. The cost of this glass is 10 euros and allows you to taste 10 different wines. Take THAT Winetown. Their festival costs 15 euros and only offers 5 tastings (lame). [vimeo http://www.vimeo.com/32901309 w=500&h=281]
The exhibition explores the 1930s through the masterpieces of over forty leading artists of the period. They tell the story of a crucial era characterized by an extremely vibrant and innovative arts scene. The 1930s also witnessed the increasing mass production of household objects, which led to dramatic changes in people's lifestyle, allowing ordinary families to live out a dream of modernity surrounded by designer objects, a practice that continues to this day.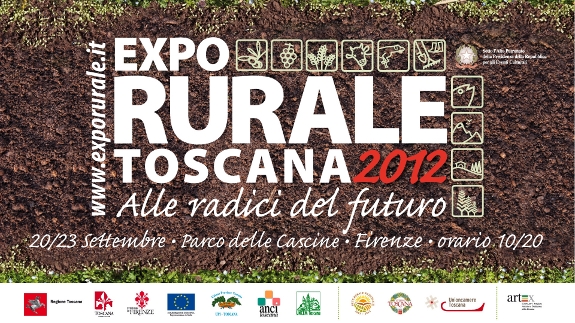 OUTDOOR FAIR: Rural Expo – Cascine Park, September 20-23rd. Ready to bring out your inner farmer? being from Texas myself I find it fitting to post this event. We went two years ago and really loved it. Huge open air events, huge cows everywhere, truffle dogs giving demonstrations, tastings, local produce for sale, 100 different types of tomatoes, food stands, artisan beer, and just a general good feeling.
TOUR/Open Day September 24, 25 ( reserve by the 17th by calling TEL: 055/768622), Florence. Why not get acquainted with some of the different universities around town and tour their beautiful grounds. Several palazzi are participating on this "open" day with guided tours and American refreshments free of charge. Included is NYU's beautiful Villa La Pietra, a must-see.
WINE: Winetown 2012. September 21-22, Palazzo Vecchio – Cortile della Dogana. Back again for the 2012 edition, I have become a bit jaded about this once-awesome festival. I just think that they took a successfully great idea and made it expensive and pretentious. You need a 'wine card' for the tastings for 15 euros and this will get you 5 tastings. You can buy this online or at the venues themselves. The tastings are held in famous palazzi around the city, list/map is here. They also have special shows/concerts going on during the event, the one we saw last year was actually kind of scary and involved a praying-mantis 'man' giving birth to a butterfly, yeah a little weird. Dress to impress as these tastings are of alta societa. 
FOOD FESTIVAL/SAGRA: "Oktoberfest" coming to a food festival near you! September 19-October 7th. Piazzale Michelangelo (Piazzale del Gusto). Besides my favorite truffle festival – I had to post this cool event since it's in the center and fairly easy to arrive. Enjoy great beer and Oktoberfest delights in this fun location. FB page. To get to Piazzale Michelangelo just take the number 12 bus from Piazza San Marco or number 13 (direction michelangelo), once your up-top piazzale del gusto is in front of the dance club FLO.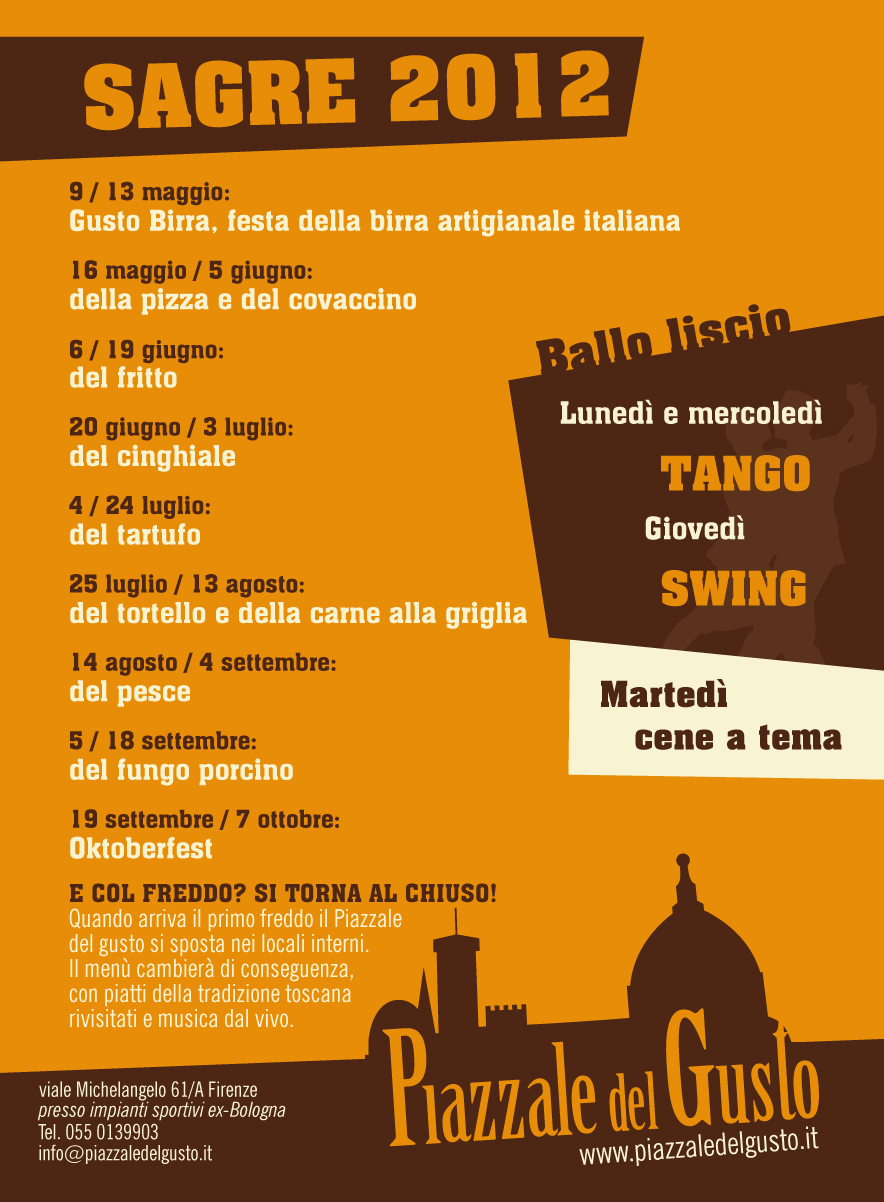 FESTIVAL: Festa della Uva/ Grape harvest, Impruneta (Chianti), September 30th. This is not your average grape harvest, but a historical festival that first started in 1926 and held on the last Sunday of September. Celebrating all things "grape" you can expect grape-cake, wine, music, a parade of floats with juicy grapes flung at the crowd, general merriment and probably one of the best Sundays in your life. The carts/floats compete to see who's grape-themed creation is the best and competition is fierce. There are also events preceding the 30th and you can check them out on the photo/program below. I will certainly be there and hey – we all know come harvest time people know how to party especially in Toscana.

http://www.charmingitaly.com/wp-content/uploads/la-festa-dell-uva-pallo.jpg