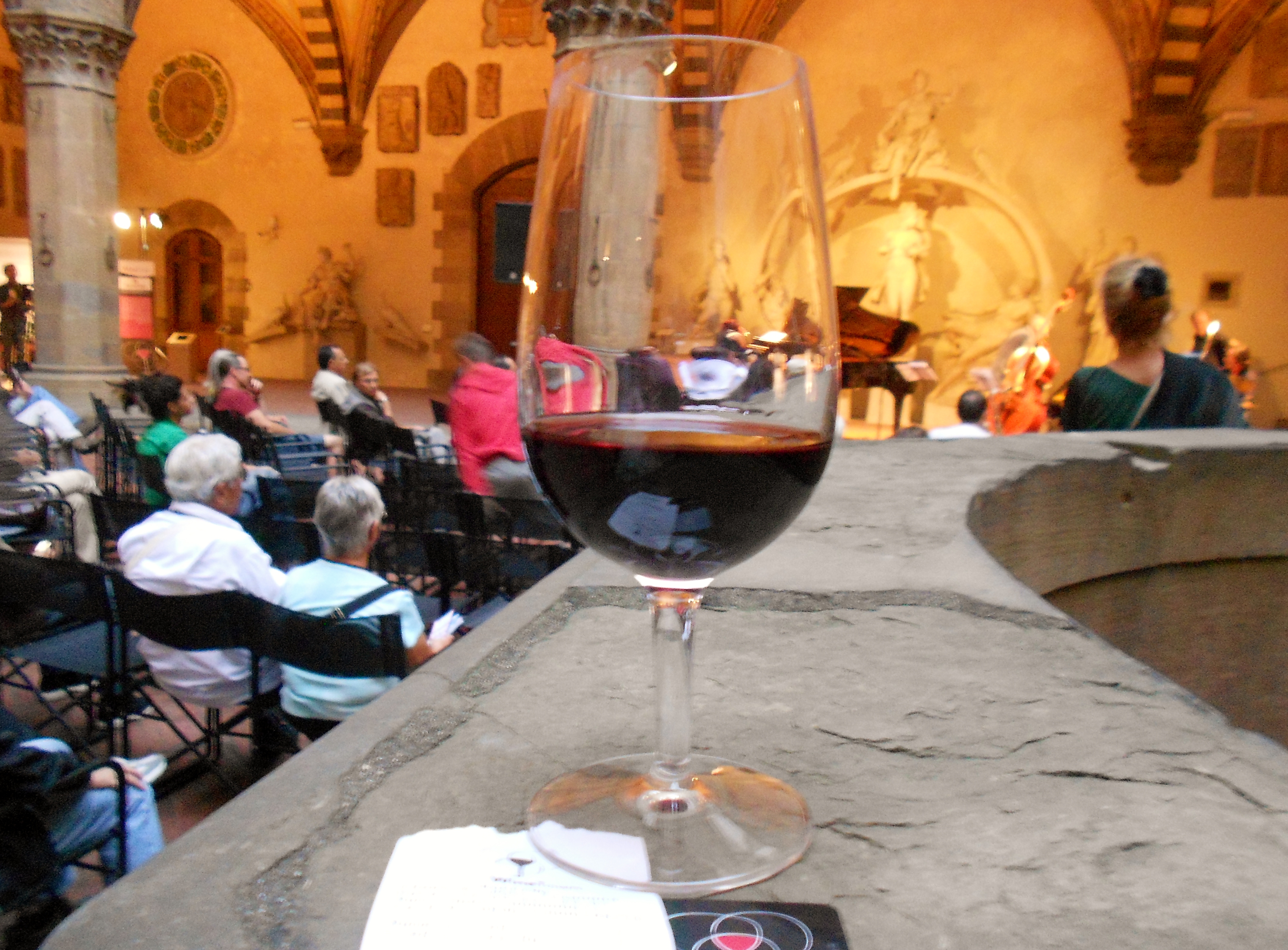 Winetown 2012 in Florence – two days of trying some of the best wines in Italy while listening to classical music or jazz, theater, strange "shows" and trying some delicious Tuscan products to boot. I had a chance to go on Friday and check out the festivities before meeting for a friend's birthday. The participating palazzi were dispersed in different areas around town where festival-goers can purchase a card that comes with a glass to tout around each location and have a taste. I can appreciate the idea of checking out some of the most historical buildings in Florence coinciding with a really fun event during one of my favorites times in Italy, harvest season.
I concentrated on "Zona C" which is mainly the Bargello Museum, Palazzo Vecchio, Piazza Santa Trinita. I tried to go to the San Gimignano vernaccia-themed winefest inside Davanzati but apparently they closed early to the dismay of myself and other winetown festival-goers.

I have become quite jaded on the 'winecard' concept, mainly because it's usually a very disorganized long wait to sign up for the card – only to put money on it and it last 5 tastings. Some of the really good wines take two points so faster than you can say madonna you need to refill your card. I get that it's not about quantity but it still can be really pricey if you want to check out more than one or two areas. I arrived at the Bargello around 7pm and the poor guy manning the card station seemed pretty overwhelmed, and rightfully so. It's just too much to have people sign up, activate the card, give away glasses, pouches & maps etc unless you have a small fleet of workers. Lets be honest – Italians are expert at line skipping so basically I had to forget my North American manners for 10 minutes and elbow anyone within arms distance to wrangle my wine-gear.
Besides that, the actual set-up for winetown was impressive. In the Bargello the wine stands were set up under the cloisters while a fantastic band played in the courtyard where there were many people watching and enjoying their wine. My favorites in this area was made by Ruffino (located around Tuscany), a really nice Rose wine – perfect for aperitivo and I also really enjoyed their reds. I skipped the fancy brunello because I wanted to make my wine card last.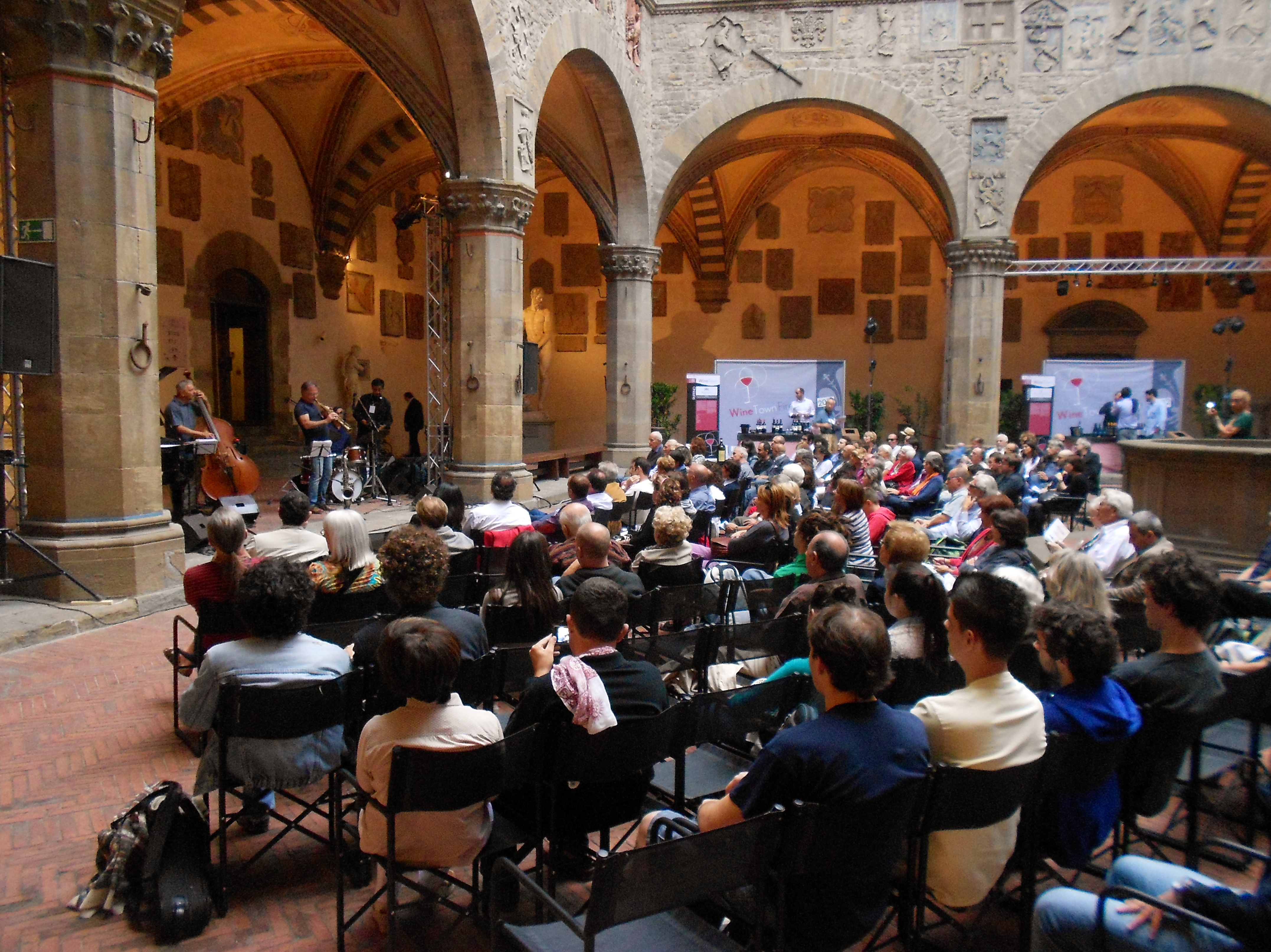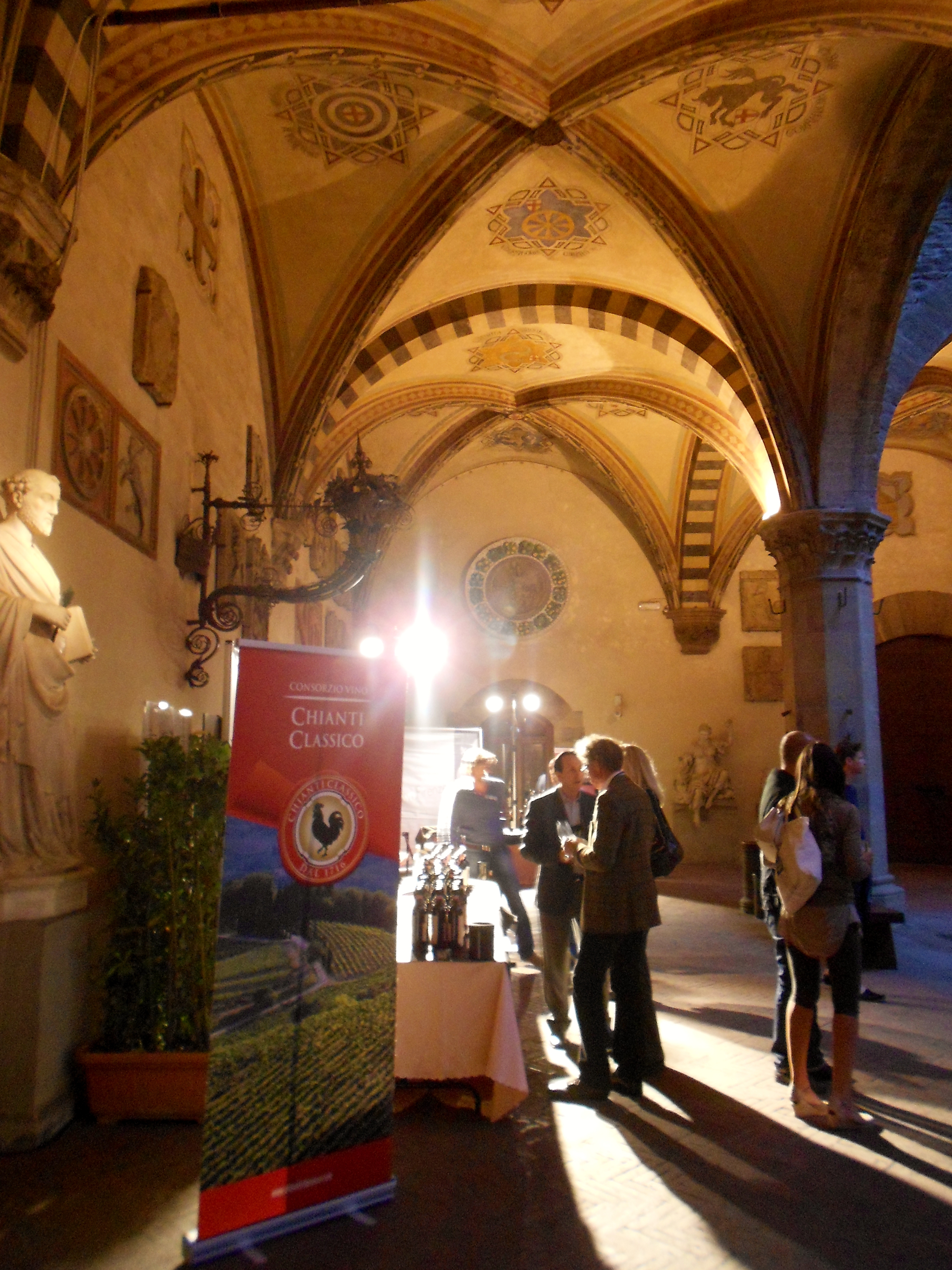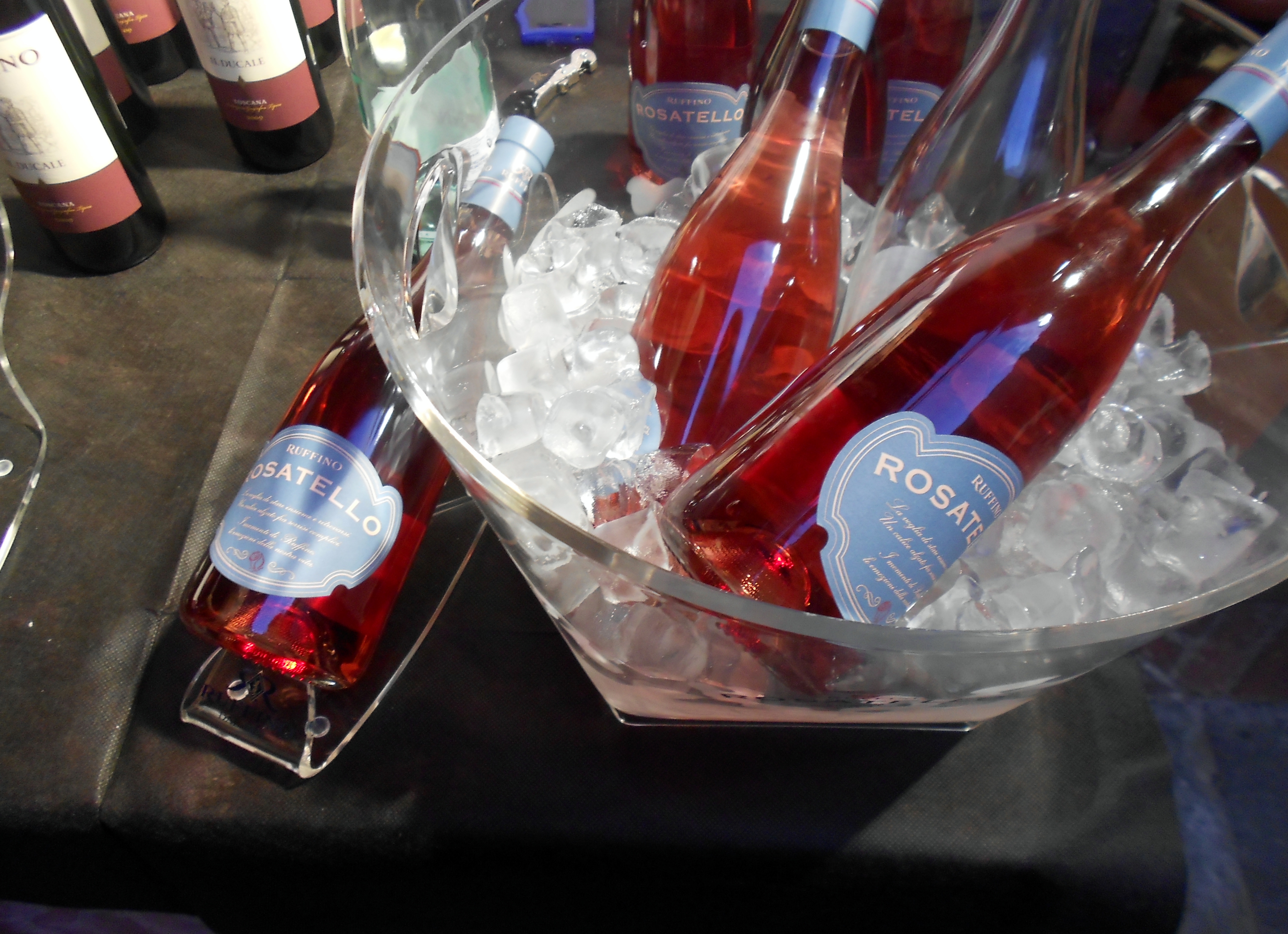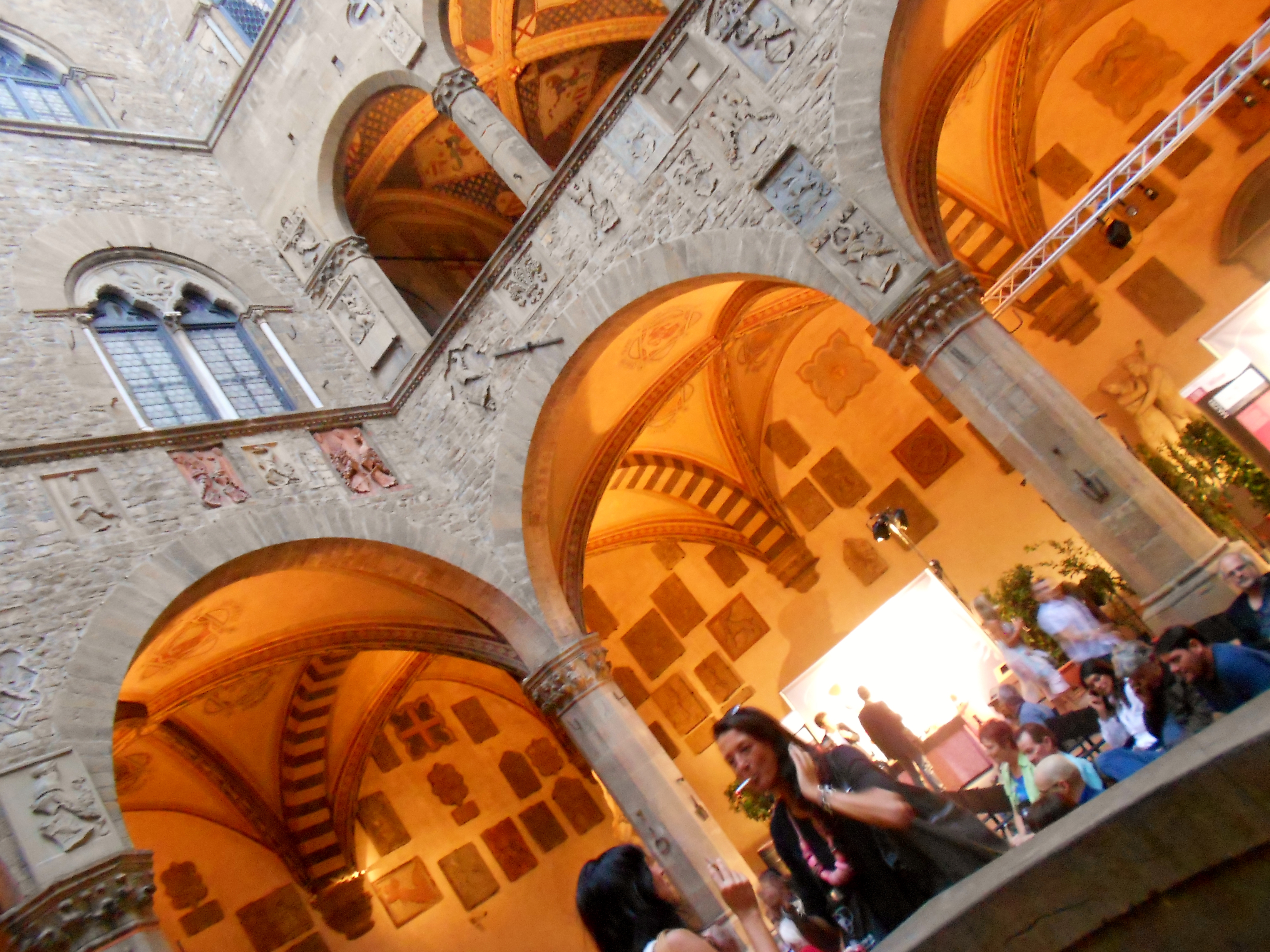 It was hard for me to tear myself away from the Bargello but I decided to head over to Sala d'Arme di Palazzo Vecchio to see what Chianti Classico Rufina had to offer. I walked in and saw the theater show, very dramatic and hard to understand but it was nice nontheless. I tried a gorgeous red from my beloved Rufina (near Pontassieve) and snacked on some pecorino cheese. Give this girl some pecorino and miele (honey) and she will be one happy Girl in Florence.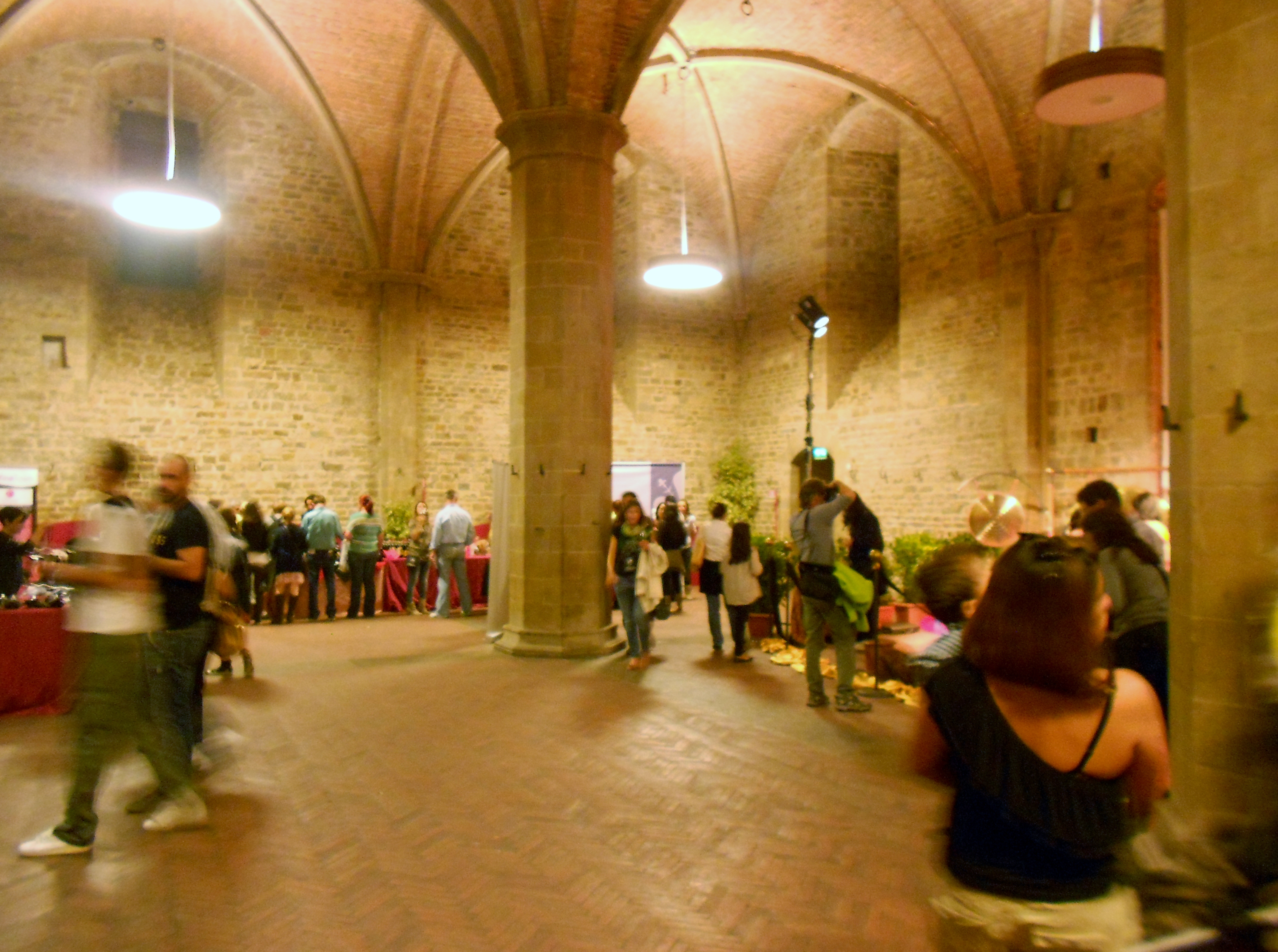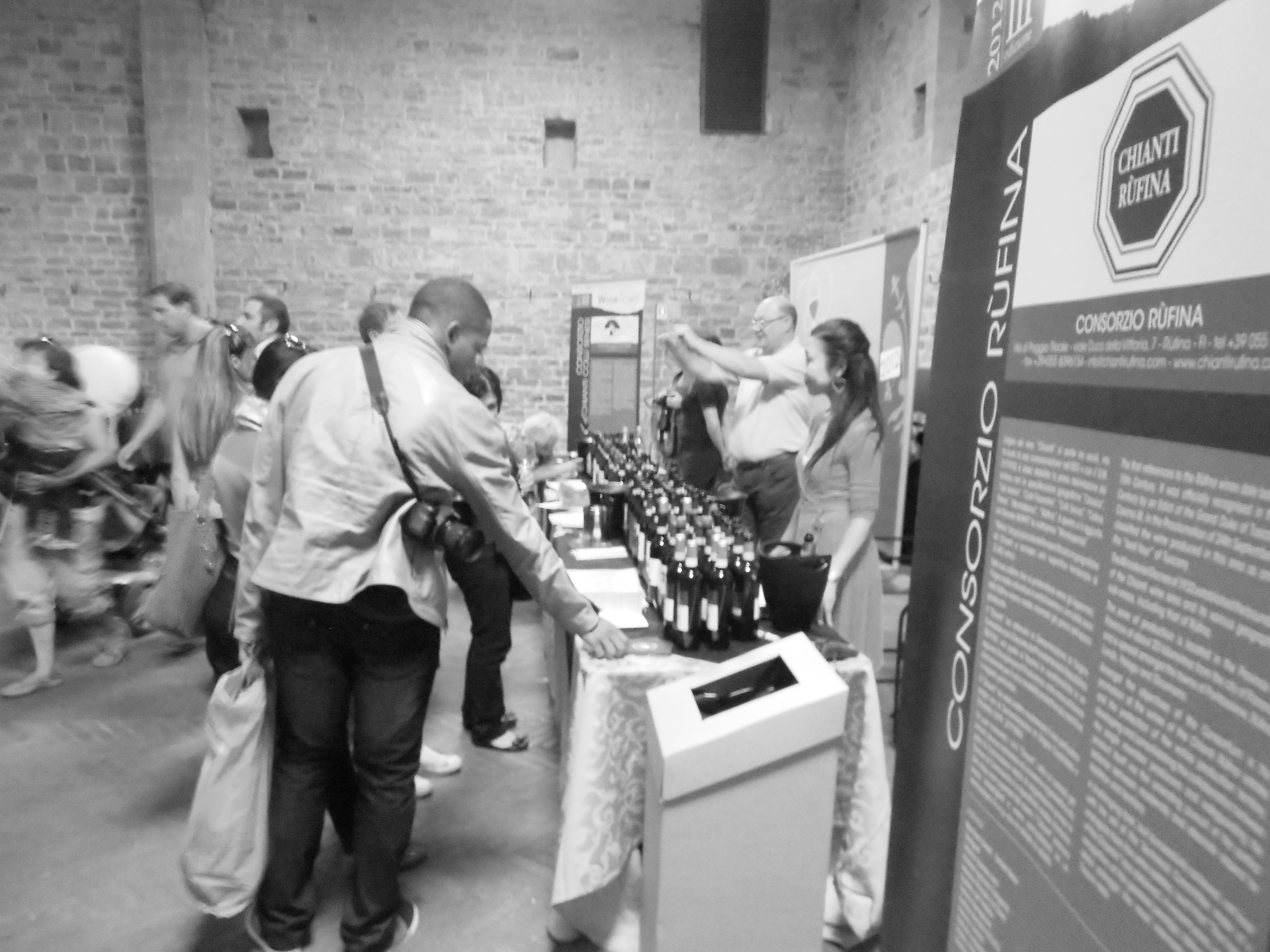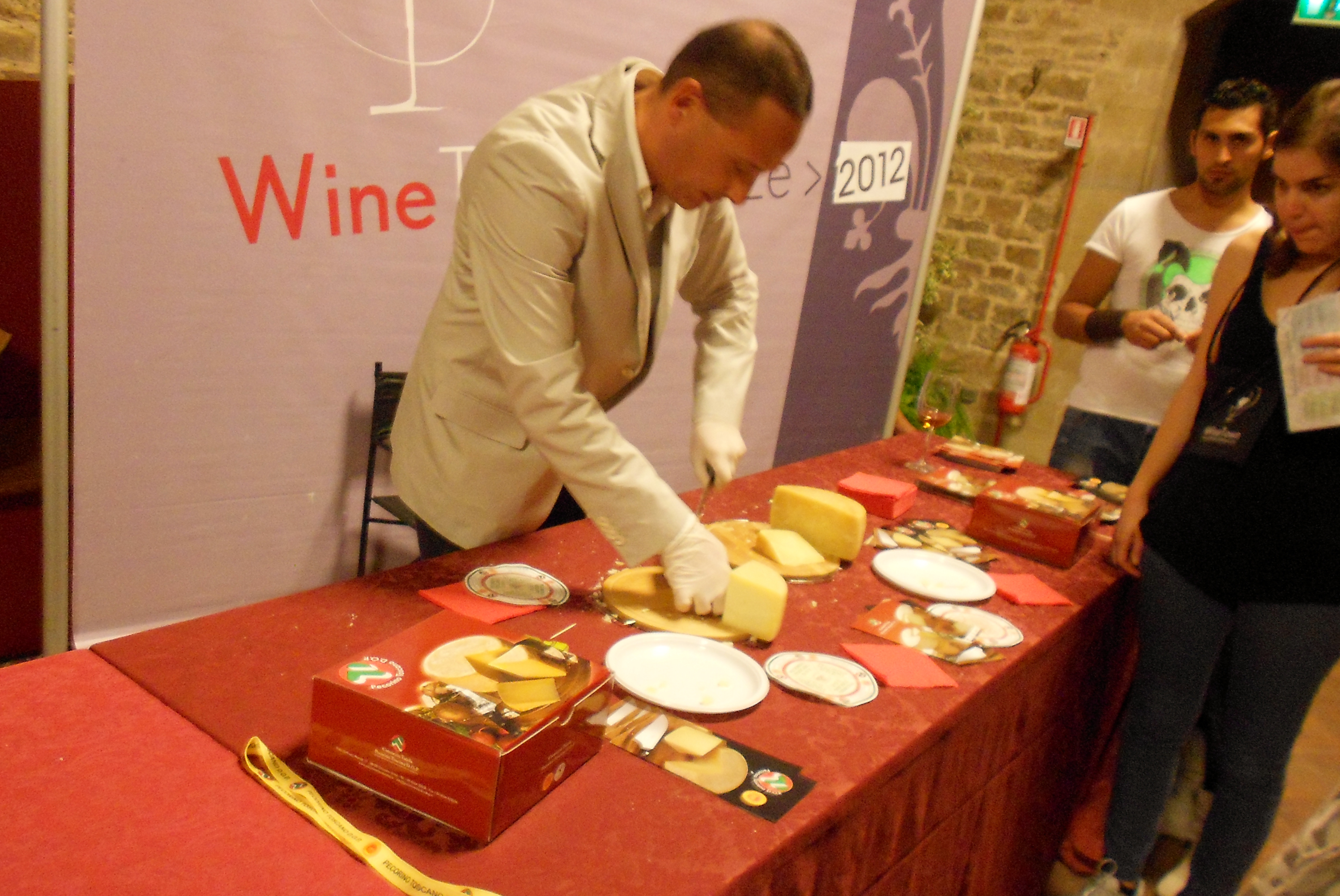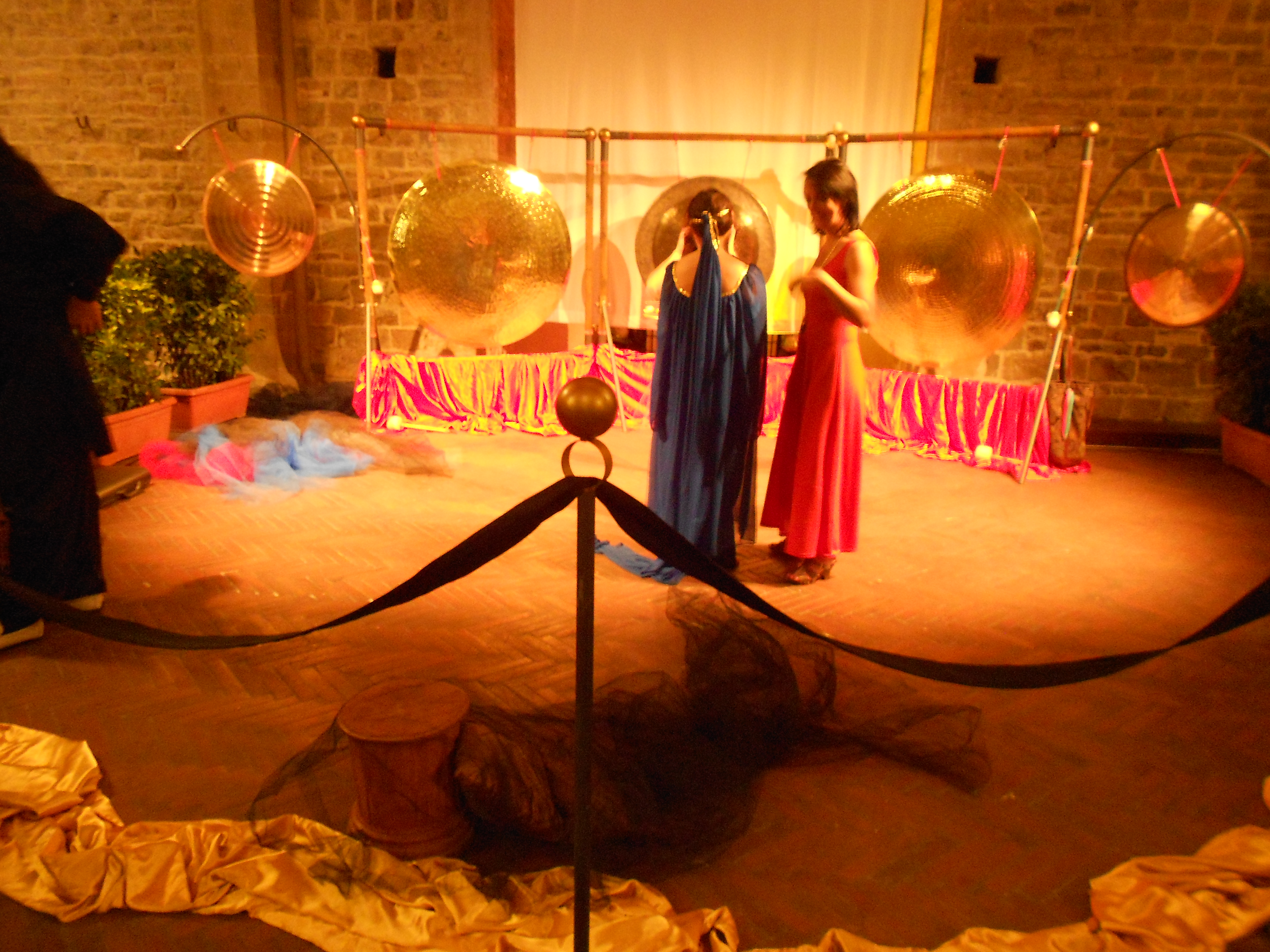 My next stop happened to be in Piazza Santa Trinita in a beautiful palazzo with famous wines from Bolgheri and  a Marilyn Monroe inspired box from "Il Borro". While surely one of the smaller spaces on the winetown itinerary – it was a charming space with classical music and part of the entertainment included a strange Tim Burton-like character hired to show everyone her spool of thread(s). Right. 
I also did a quick stop by a location located on via parione – nearby Piazza Santa Trinita. As a location it was very pretty – cloisters & courtyard that I remember from last year that stood out. The only issue this year was the lighting – at around 8pm it was almost pitch black outside yet the only light happened to be under the cloisters themselves, leaving a very gloomy atmosphere. It was almost virtually empty of people so I think I wasn't the only one to get that vibe. It's a shame considering there were quite a few interesting wine booths located here.
All in all, I do think it was a nice initiative and though the price/system wasn't my favorite, I imagine that people had a great time discovering really fabulous wines like me. I was a little bummed my glass didn't have  "winetown 2012" emblazoned on it like some of the other wine-themed festivals but beggars can't be choosers and that's just being a cheesy collector. Now all I need is to get my hands on some of that Chianti from Rufina… delizioso!
Related articles