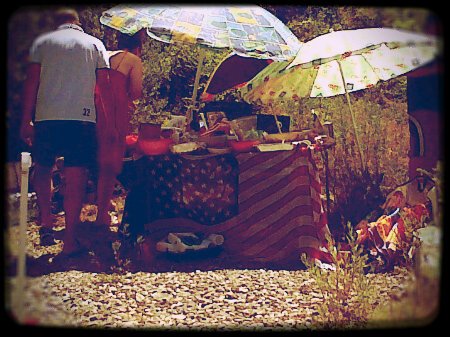 Without actually consciously knowing it, living abroad can make you more patriotic that you ever imagined you actually were. For me personally, it's informing myself of the daily news back home, taking the time to vote, and celebrating holidays in Italy such as thanksgiving and July 4th with more planning than I normally ever would back home. I distinctly remember having not-so-special celebrations while in Los Angeles or Texas because it just never seemed worth the hassle and headache of being out and about with a million other party-goers (who were probably drunk) in the city.
After seeing the massive Diamond Jubilee celebrations in England  and all of the union jack flair all over the internet world, I decided why not have a little fun celebrating where you come from and be proud of it. After all, everyone is entitled for a patriotic moment (alla 2006 world cup  Italy-winners style) to ham it up with some good friends on a hot summer day. Hence our need to hop on over to my new favorite summer watering hole, Lake Bilancino. We organized a casual pot-luck with everyone bringing their favorite dish and drinks. Since the 4th actually landed on a Wednesday we postponed the fun until Sunday since after all we don't live in America therefore most of us had to work that day.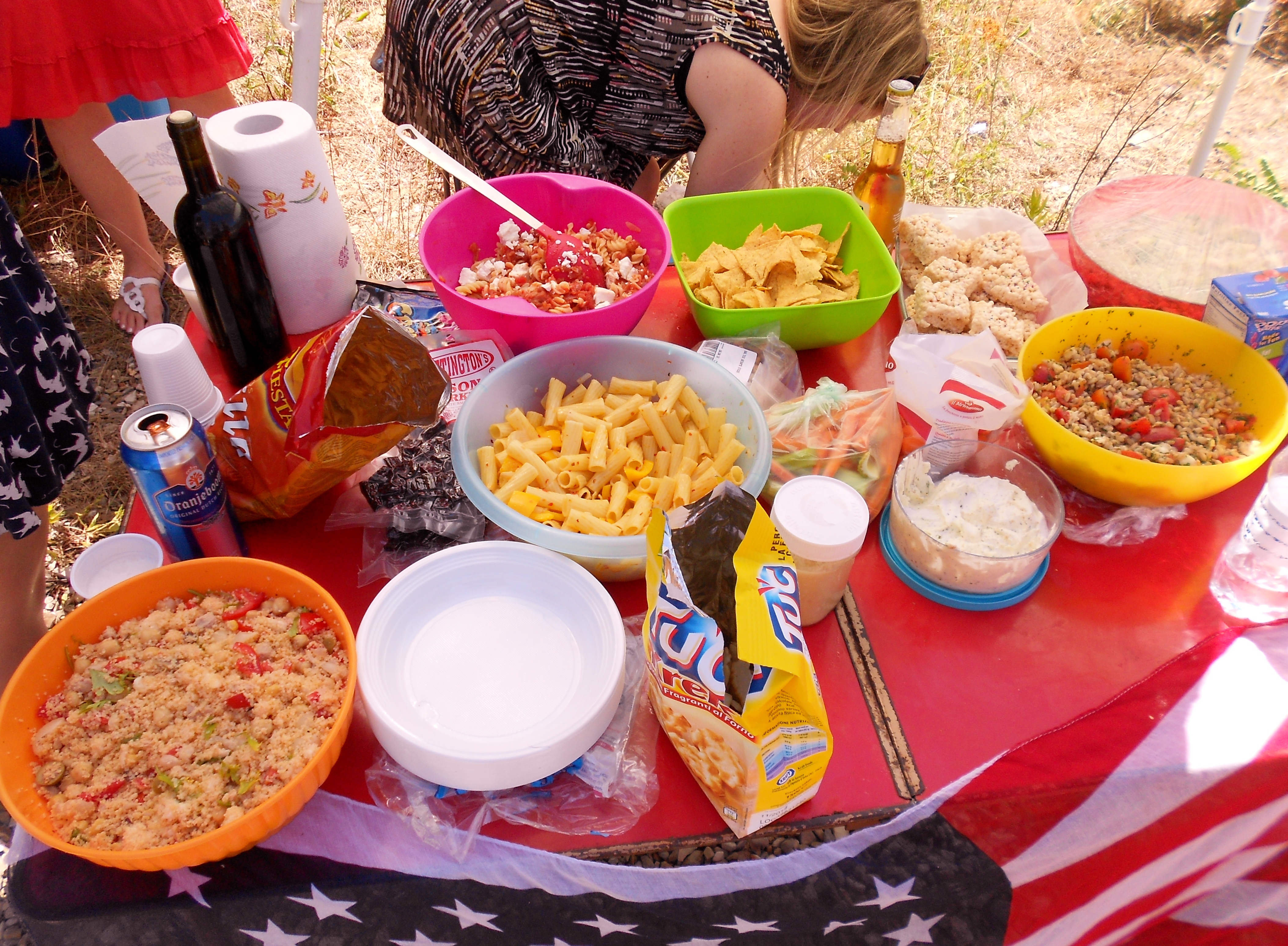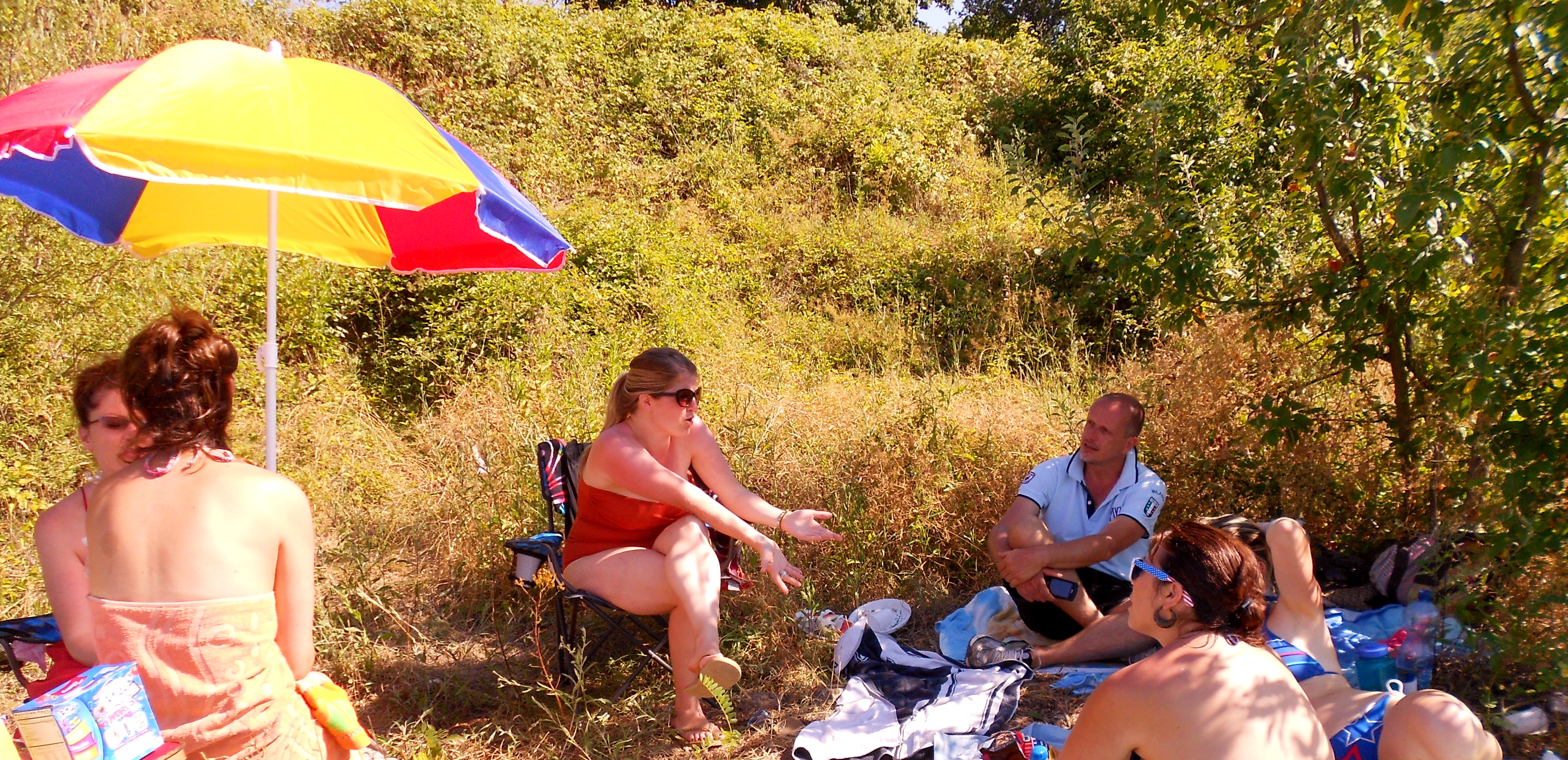 I think it's actually important to take the time to embrace these holidays because when your feeling homesick, hanging out with friends in a similar situation really helps to combat that omnipresent feeling. Luckily my friends are a really fun group of gals and we lean on each other for support no matter how trivial the situation. The Italians/English members of our group got a kick out of the bison beef jerky, rice-krispy treats and cole-slaw that we brought.
Plus it was extremely hot this particular Sunday and we all welcomed the chance to jump in the water and avoid the seaside crowds. In fact I think we as a group probably swam half of this rather large lake which meant more room for sloppy joes and ranch dip.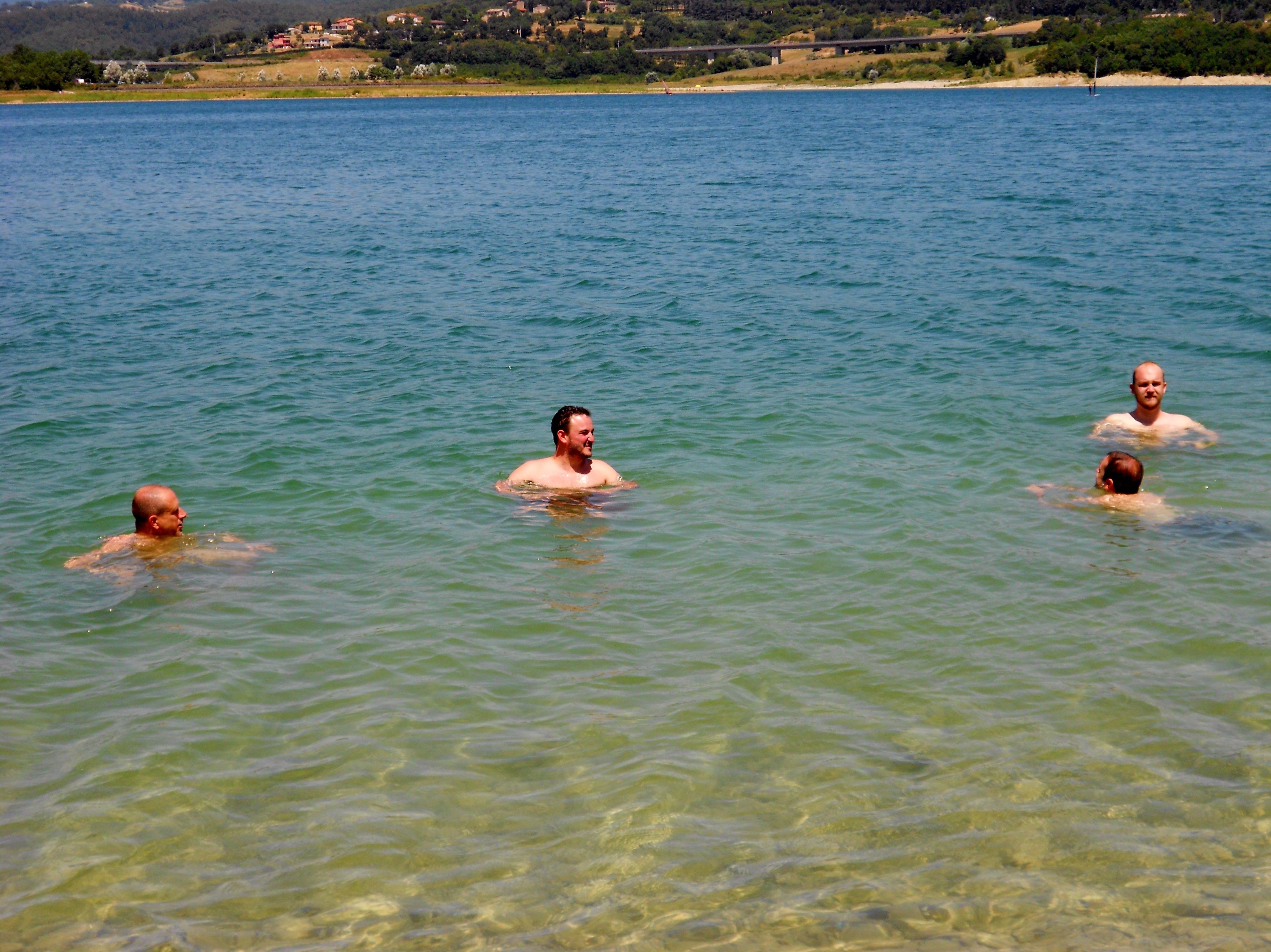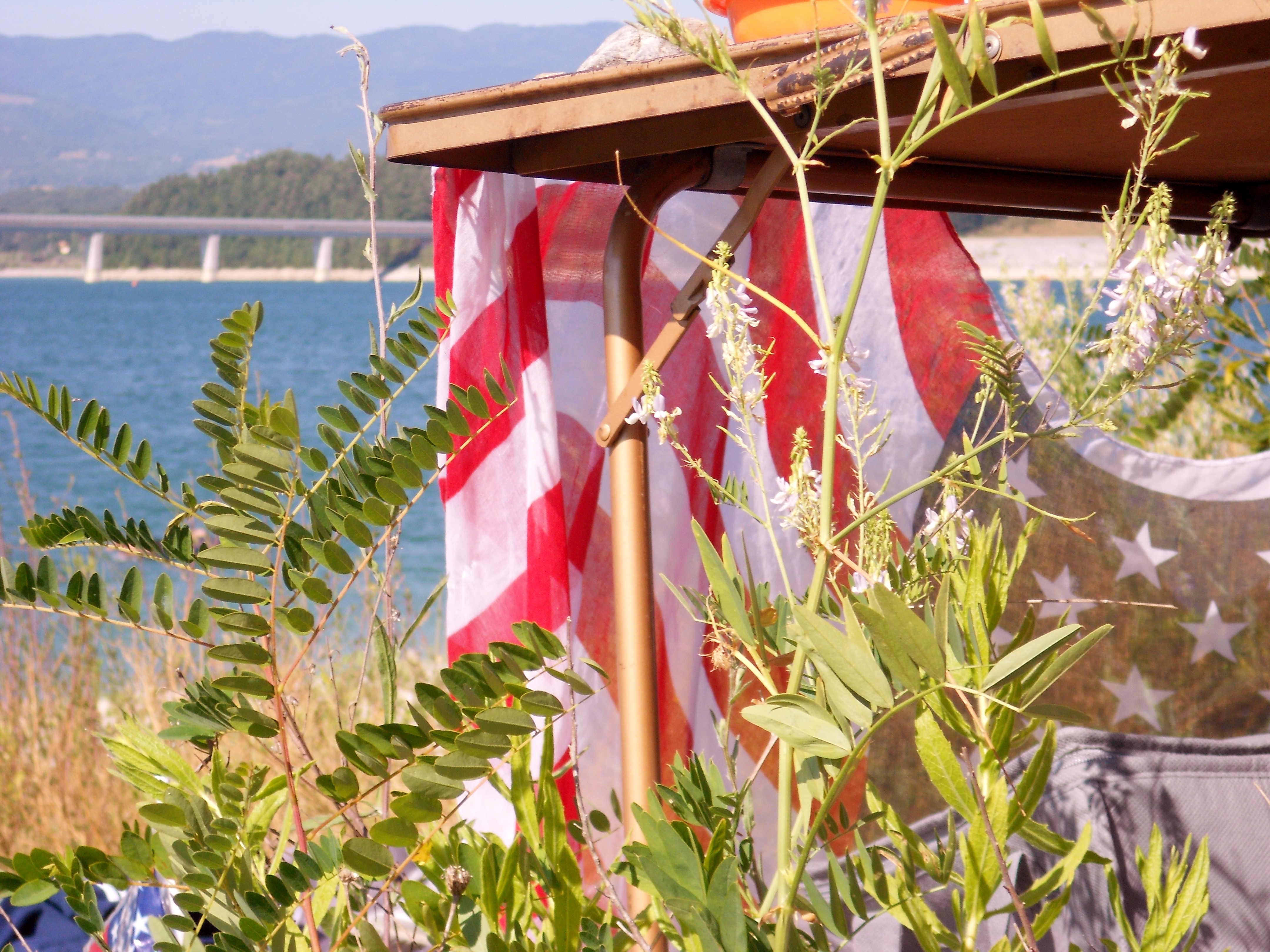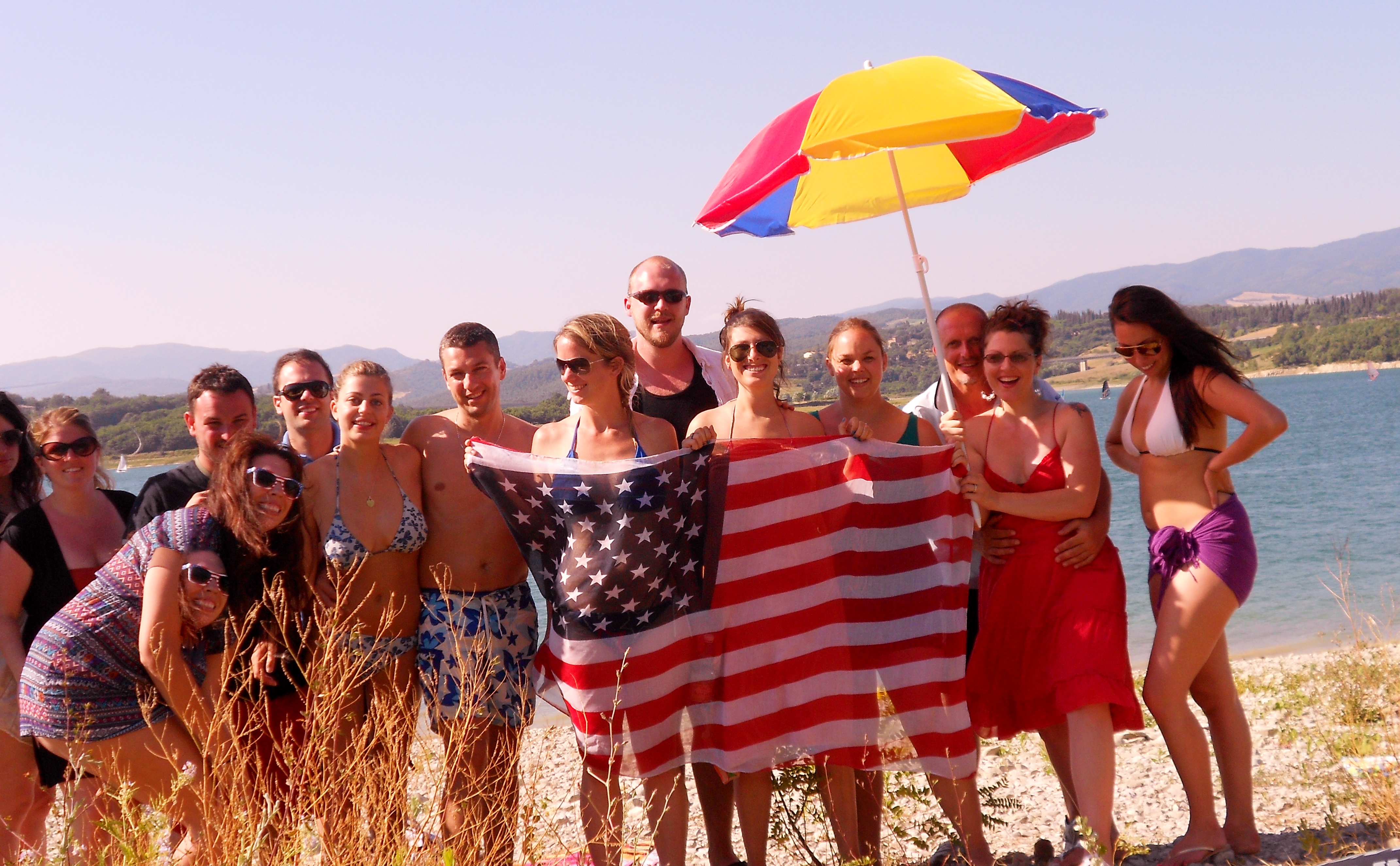 I would love to hear from you guys. How did you celebrate this July 4th? How do you keep from being homesick during holidays abroad? – not just a question for Americans but anyone living abroad.