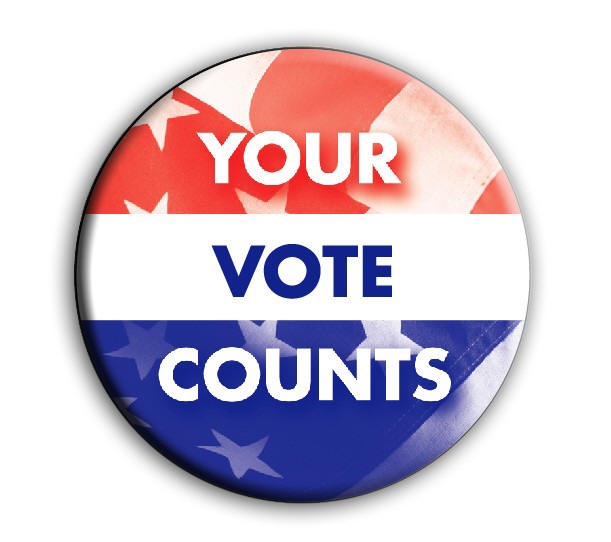 Elections are coming up this year so just because you are an expat and living in another country doesn't mean you can't vote if you're a US citizen. It kinda dilutes your ability to rightfully argue about the state of "affairs" in the country if you don't actually cast a vote since well,  it's kinda like putting your money where your mouth is.
I personally have a real passion for politics and though I tend to veer to the left in my ideological viewpoints, I try to look at every discussion and make my decision based on the specific issue at hand as opposed to assuming everything on the left is instantly the right answer and vice-versa. Politics in the USA has become so horribly polarizing to the point where each side is playing dirty, and attempting to divide people who were once centrists in order to gain favor. I don't personally assume that just because someone thinks differently than me that they are an "idiot" or "naive" but rather welcome an open, respectful discourse.
You can get help with your absentee ballot with this official voter registration website.
I received an email from a Democratic's Abroad representative the other day regarding their June 14th stop in Florence and wanted to share the info with anyone here who is interested in registering to vote and is interesting in attending this event. 

"GREET THE VOTE FROM ABROAD VAN AS IT MAKES ITS WAY ACROSS EUROPE!" 
ON JUNE 14TH THE DEMOCRATS ABROAD ROAD TRIP WILL ARRIVE IN FLORENCE
AND WE ASK YOU TO COME OUT AND REGISTER!
The Road Trip begins this week in Munich and will arrive in Florence on Thursday, June 14th.    The van will stop in over 2 dozen cities in Europe.
Help us welcome the VFA VAN and do yourself a favor at the same time!  New voting regulations mean we all need to register before every election in order to be sure our votes will count. 
JOIN US at the US Consulate from 2-6pm on June 14th. 
Meet the volunteers on the van and
REGISTER to vote in November.
Bring a  hackey-sack or a Frisbee for some fun!
Aperitivo and potluck dinner to follow at 7pm
rsvp: cathleen.compton@gmail.com
Do you have space to host one of the 9 passengers on the van? 
please write Cathleen if you do
www.democratsabroadroadtrip.org
All Americans are welcome to this non-partisan event
VOTE FROM ABROAD.org
It's FAST & EASY