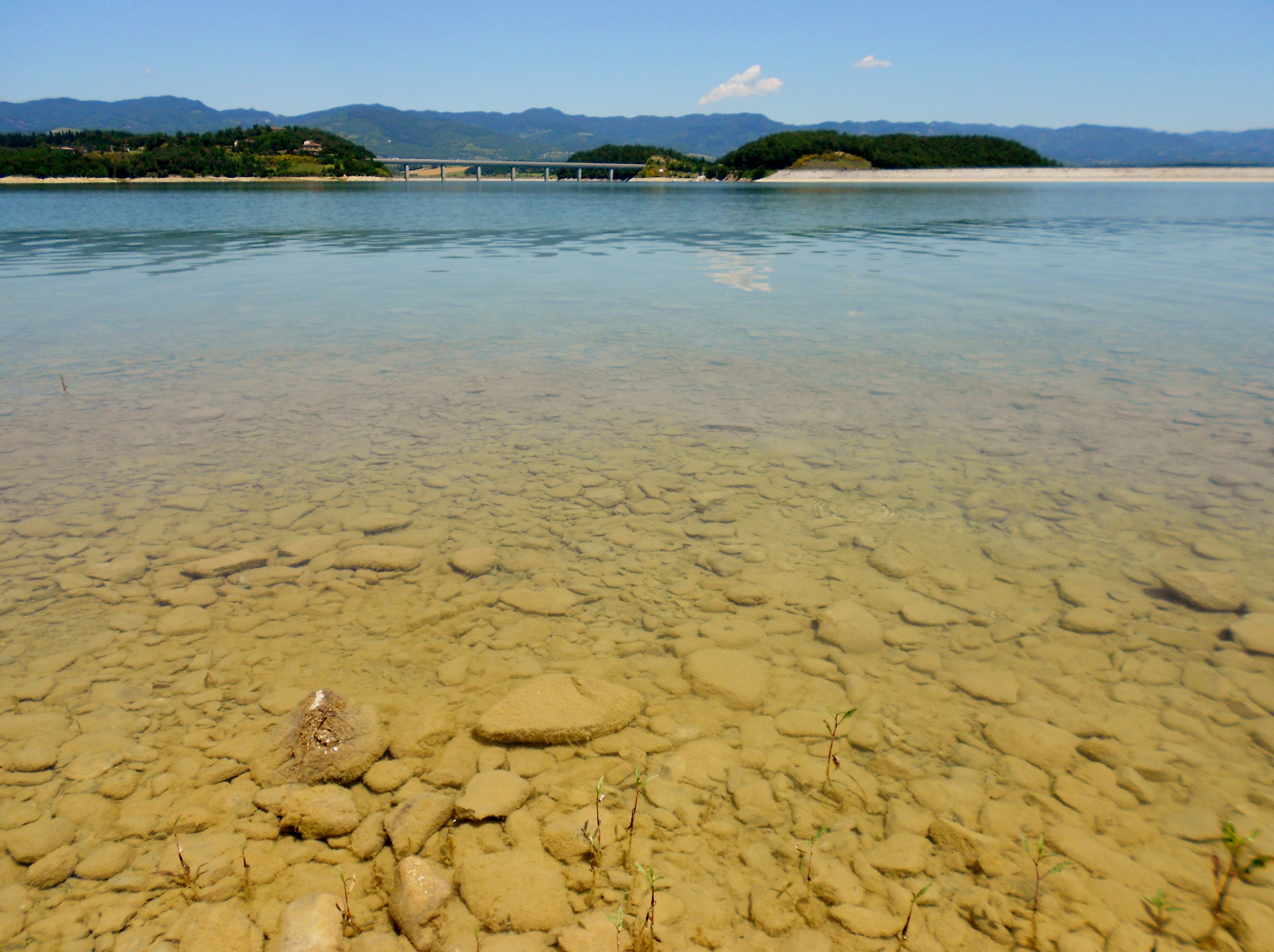 It's June, the heat has finally arrived which means 1000's of Italians are escaping the city each weekend and flocking to the seaside to baste themselves in the sun and perhaps even get in the water (if it's not too "cold"). We too, needed a brief respite from 90 degree + weather and decided to head to Lago di Bilancino, the largest artificial lake in Tuscany in Barberino di Mugello, since t-man had never been. Sometimes I wonder if my Italian boyfriend has been ANYWHERE. Located only 40 minutes from Florence by car, it's a perfect alternative to the seaside and just as awesome – my personal opinion.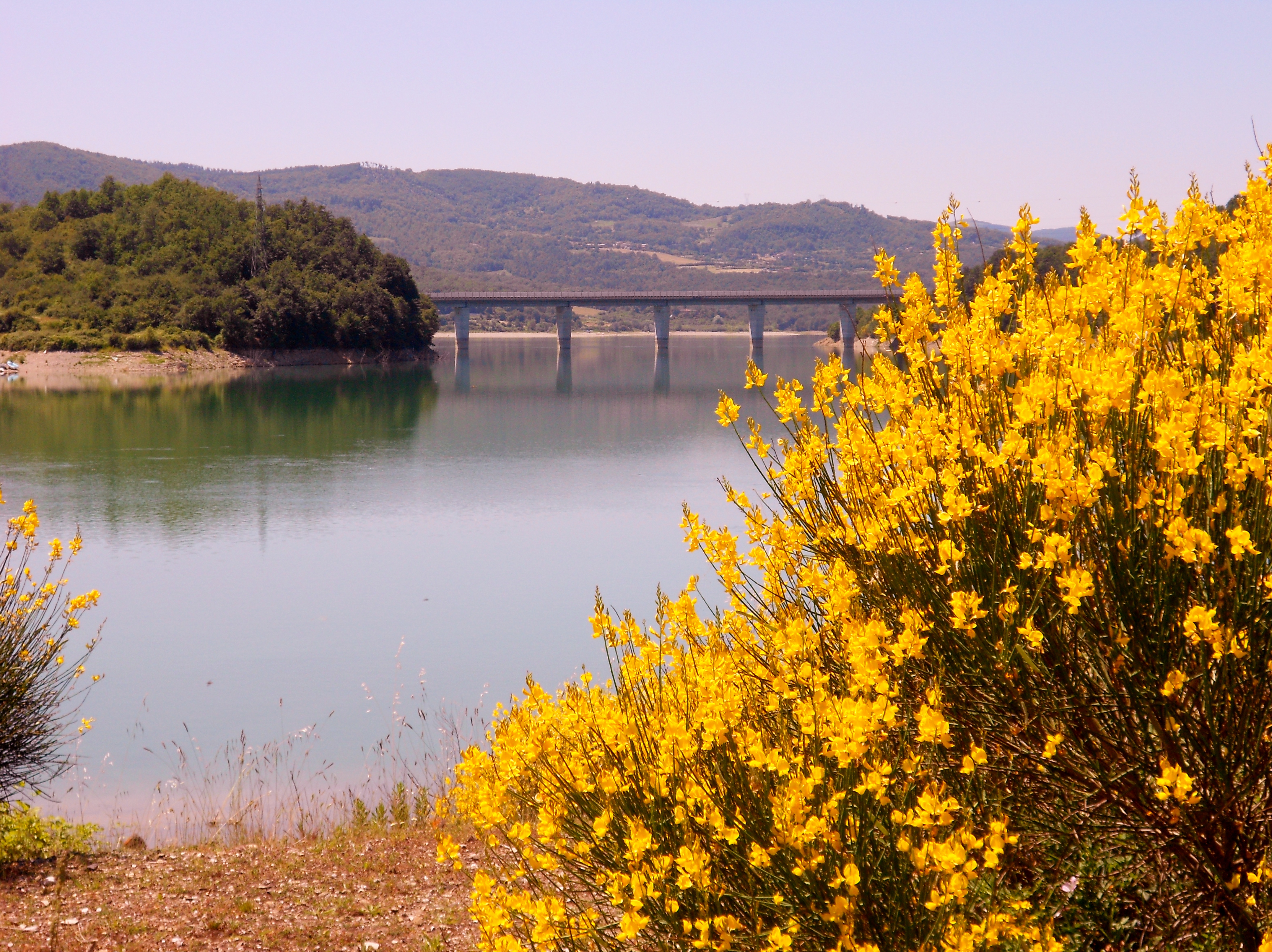 We started our day by touring the Oasi di Gabbinello located nearby, a protected nature reserve with a small wet-land and picnic areas. It's probably best to go there in more mild weather than the summer heat, but it's worth a visit if you're into nature.  In October pink flamingos make the reserve their temporary home and it's a great time to come. We spotted some loved-up turtles and beautiful birds including mallards, storks and cranes. Open on Sundays.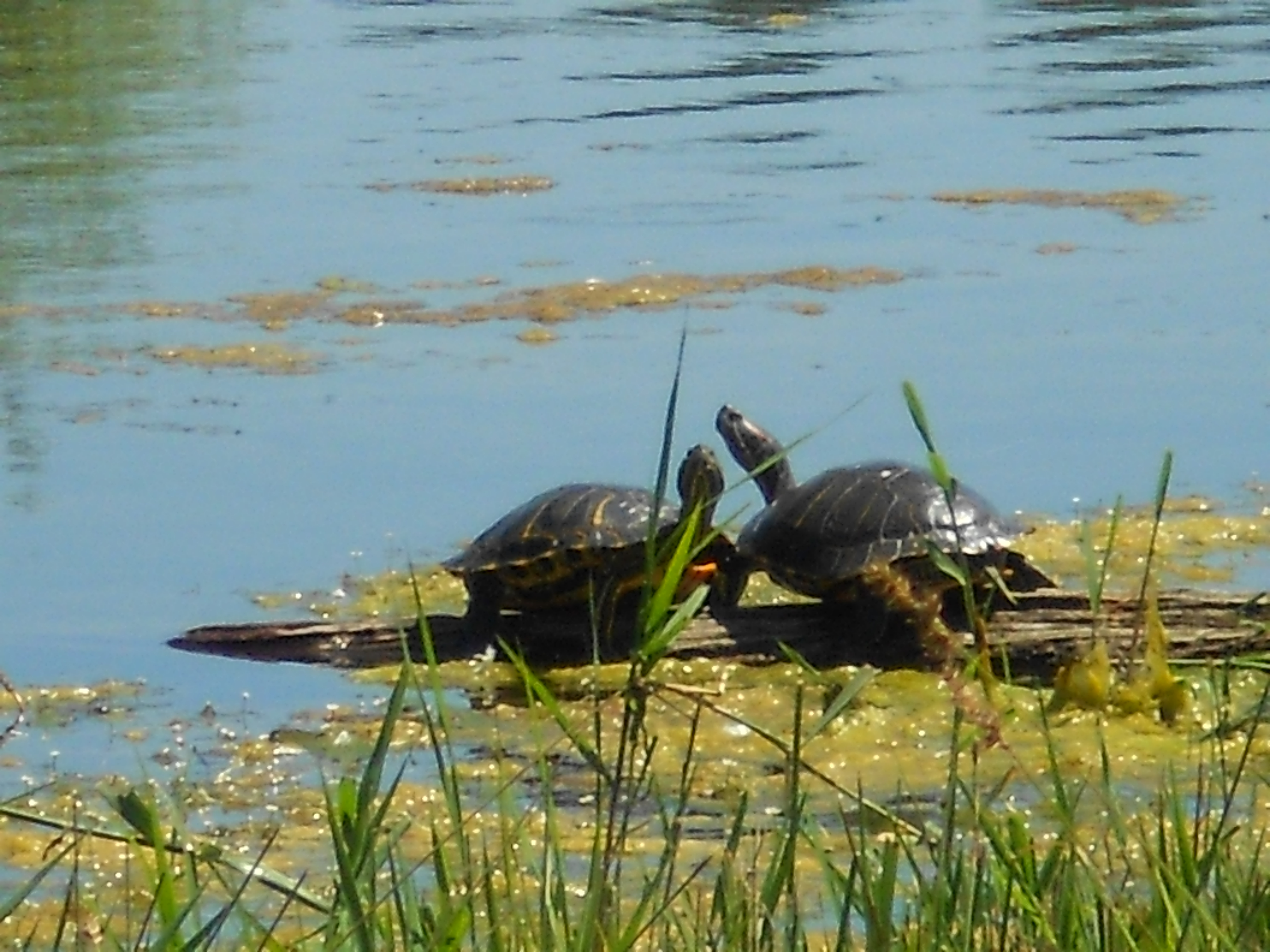 After an hour or so of mountain-biking in the reserve, the heat was overwhelming so we hopped in the car towards the lake, specifically Bahia cafe, a "beach-cafe" set-up on the lake's coastline with chairs, umbrellas, and every water sport imaginable up for rent. They also have a restaurant, cafe and lifeguard. If you don't want to rent anything, the beach is actually free. Showers & changing rooms are also free of charge, a rarity in Italy.  Apparently the place also becomes a bit of a hot-spot for nightlife as well with an outdoor club next to the restaurant.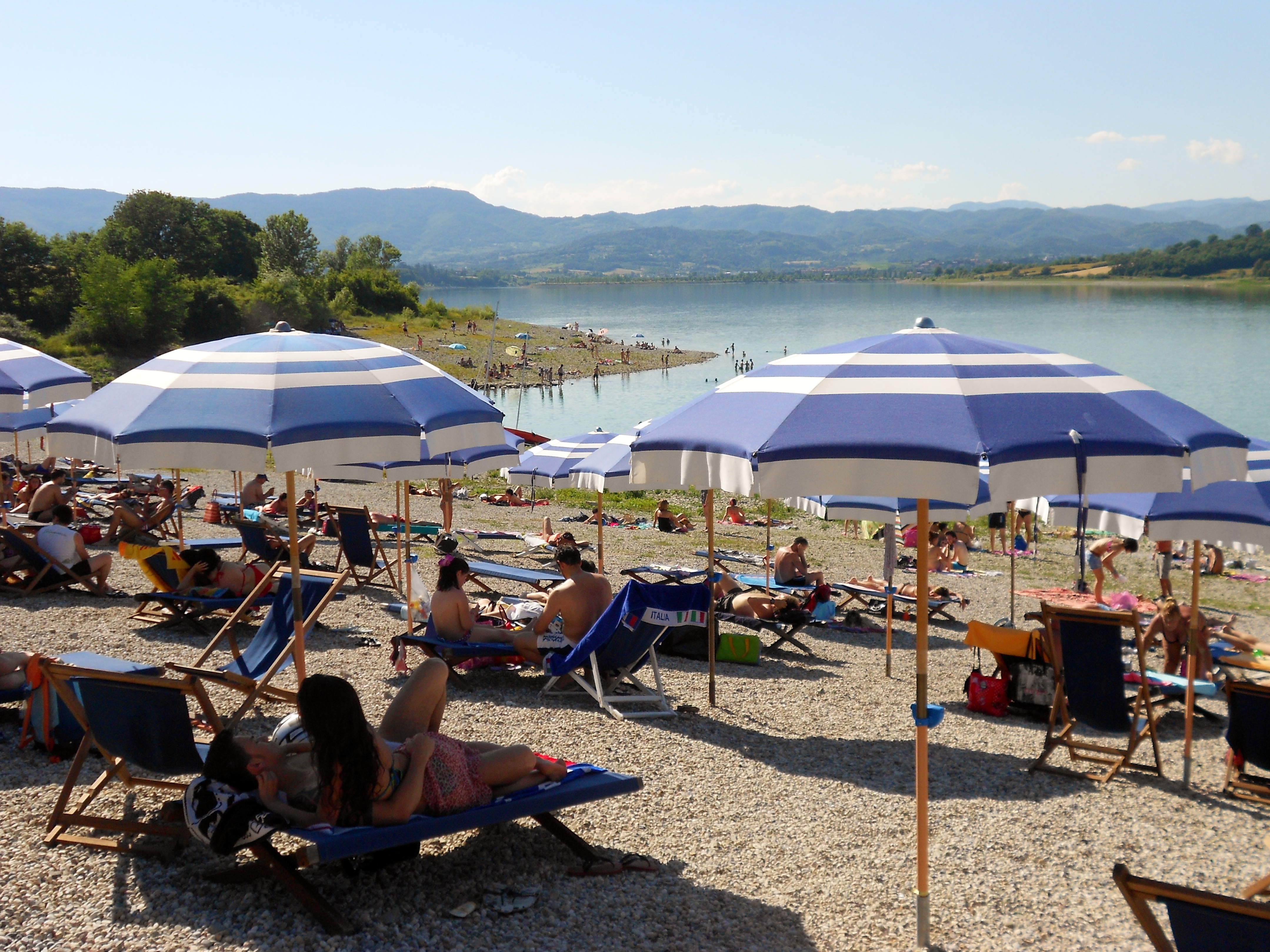 T-man was very impressed with how beautiful and large the lake is, and we were both surprised that the water was actually warm since lakes can have the tendency to be quite cold depending on the depth. Since rocks cover the area, we ended up keeping our sandals on inside the water which means we may have to buy water-shoes which, like crocs in public,  are just awkward. When I went last year with a friend, I remember a guy running in the lake at full speed with his just his tennis shoes and underwear on. Classy!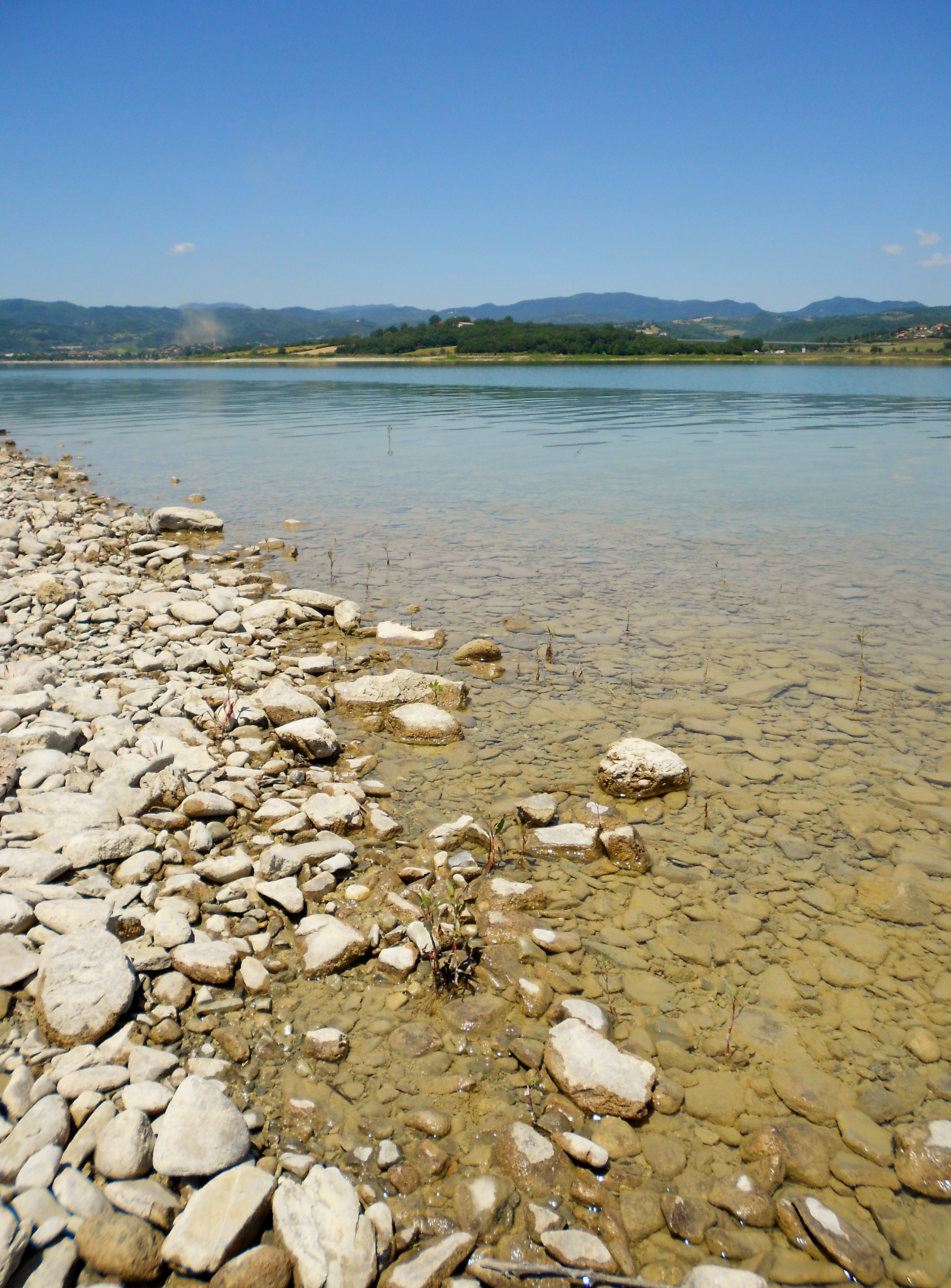 After claiming our spots on the rocky beach, we rented a paddle-boat, surprisingly expensive compared to everything else. Think 10 euros for a half-hour or 15 for a full one. However, it was completely worth it. The lake is quite large and we ended up staying out longer than expected slowly exploring different areas, including accidentally checking out the "nudist" area, reminded me of Slovenia. As soon as our legs got shaky from too much exercise, we "parked" in the middle and just swam. It was amazing, fish everywhere but not bothering us, no white speedos or naked children in sight.
The only downside of the day was that we only brought SPF 15 sunscreen which as you probably already know is pretty much use-less. We both got burnt and I have the feeling these days that my skin is way more sensitive to burning than when I was in my teens & twenties, I wonder why?
Nearby are the Barberino designer outlets and we stopped by for a second so I could buy a cheap electric kettle, exciting right? Barberino is also home to pretty great hearty cuisine, think tortellini, chestnuts, truffles, potatoes and ragu. My sources tell me that La Bottega di Bilancino (near the lake) offers traditional dishes from the area and happens to be affordable which means that another trip to the lake and lunch needs to happen soon.
We came back burnt and happy and honestly it's just another reminder on how lucky we are to have such a beautiful place near us in Florence. If you happen to be around this area anytime before October, visit the lake! It just makes Tuscany even more of an attractive destination and that if we feel like cooling off closer to home, we have this option. Viva Il Bilancino!