"If you obey all the rules, you miss all the fun."
– Katharine Hepburn

Somehow this is the first phrase that comes to mind when I think about 'Irene' the namesake and sexiest new bistro in Florence, located at the Hotel Savoy. A place where you can imagine Don Draper from Mad Men, sipping an old-fashioned while contemplated his latest deal or dally.
While I don't often get excited enough to write about a new place in the city, Irene is just the gal to motivate me in the very central piazza della repubblica in Florence. I imagine she would have liked a spin on the historical carousal after dining at this bistro, always up for any spontaneous moment. I think I would have liked Irene.
Walking inside this 1950's Retro chic bistro is something in itself. Colorful patterned upholstery and cute local 'carta paglia' table cloths with Richard Ginori plates. Interesting table settings include fresh flowers and cookbooks. Every detail is chosen with precision, from the colorful contemporary light fixtures to the vintage glasses serving up any sort of cocktail a girl could desire. Naturally I had to go behind the bar to whip up the classic negroni, the epitome of aperitivo drinks in Florence, the stirrer itself made me feel as important as if I cradled a judge's gavel.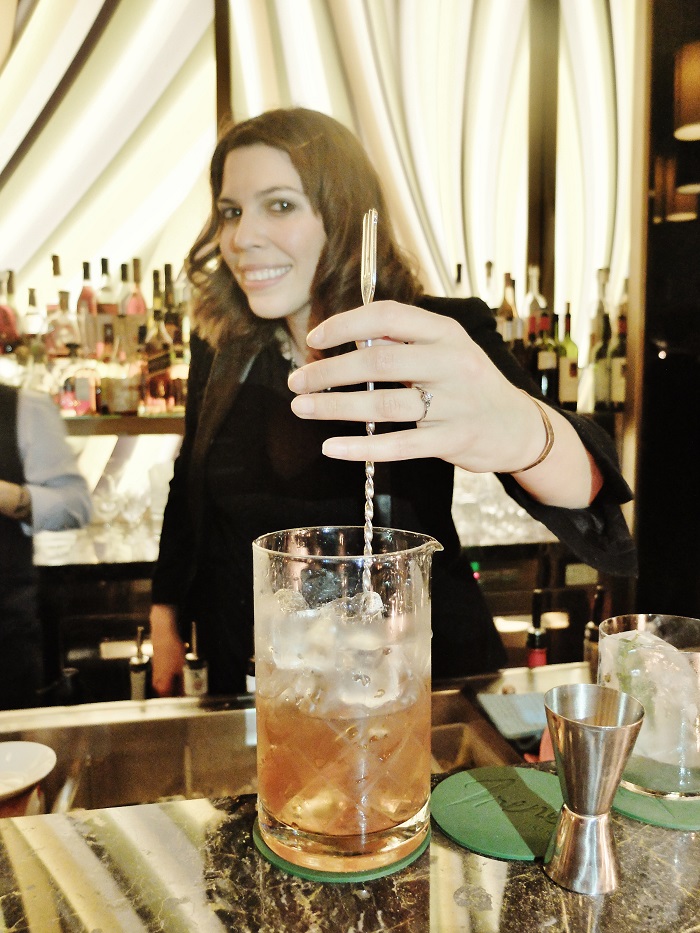 Irene has her own drinks, with playful titles like 'serendipity, ' India summer', 'south punch' and 'old chet'. The fact that ginger beer is on this menu melted my soul like no other. Plus served in vintage 1950's glasses means that I will certainly be taking friends here for a drink.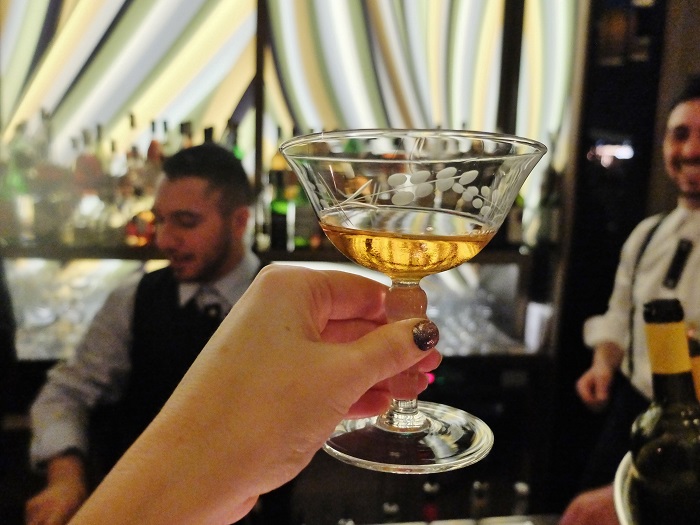 To talk about the food, we had to experience it from the kitchen firsthand. At the press event me and some fellow bloggers were guided by the star chef Fulvio Pierangelini as we poached eggs in a whirlpool of boiling water. The process looks so easy but instead includes more intuition in keeping the egg white together than you might think.
Everything he does looks effortless and easy but naturally this is an internationally acclaimed star chef of 'gambero rosso' . For him, ingredients must be seasonal, high-quality and used to perfect without the pretension of everyday fads and trends. Good food is a lifestyle, not a passing fancy.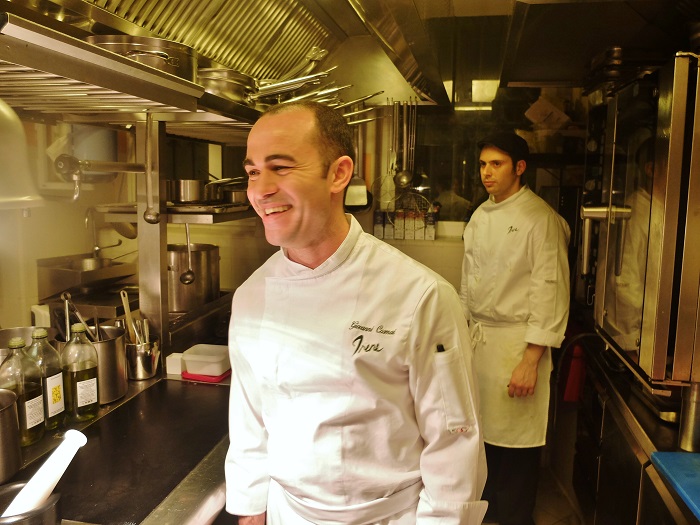 Later I tried my hand at whipping yet more eggs for the classic dessert zambiaone,  made with egg yolks, sugar, and a sweet wine (think Marsala or vin santo). Sounds pretty simple right? But don't mistake that for boring. The origins of this dish are fuzzy, some claim it came from the Medici family, other's 16th century monks in Turin, it was however an ancient healing drink. While I won't be getting a job in a professional kitchen anytime soon, I adore participating in these sorts of behind-the-scene moments.
The dishes offered at Irene are diverse and fresh, the focus is on flavor, taste and a healthy reinvention of Tuscan classics. Because Irene likes it that way.
Named after the mother of Sir Rocco Forte, whose name you might recognize in the upper ecelon of luxury hotels in Italy and Europe. The best person to ask about Irene is her granddaughter Lydia Forte, 28 years old and the Restaurant & Bar Development Manager at Rocco Forte Hotels, her eyes light up as she talks about grandmother and her strive to make sure that everything was perfect and effortless which she passed down the 'Forte' line.
She not only held the family together but inspired a legacy of strong females working in the family business. As feminine as can be but inwardly a strong rock for the entire family – it only seems fair that the newest restaurant represent this strength passed down from the queen of all hostesses, Irene.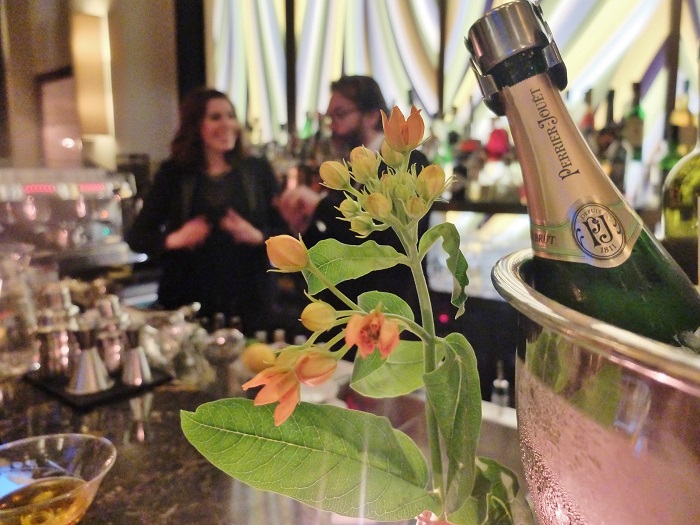 According to Fulvio, "Irene is a bit insolent, free, contemporary, charming, bold, mischievous, irreverent and cheeky"."The kitchen is a part of women's history: men walked into this intimate world and although we have been successful, we are still intruders. Women are the masters of the gesture, the beauty of the gesture".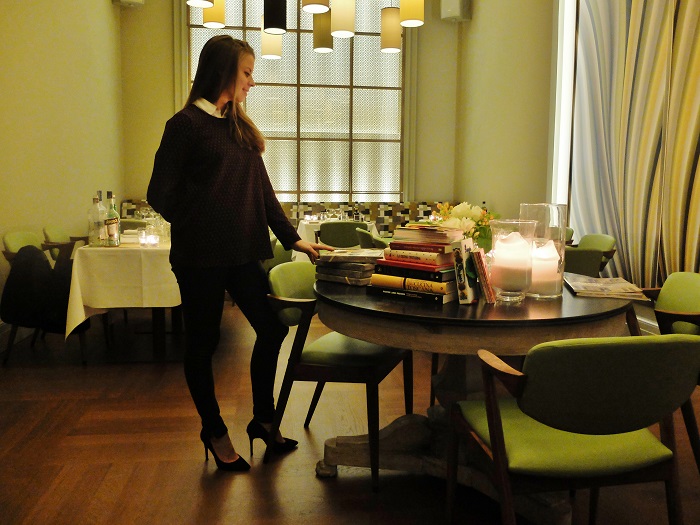 The Savoy is one of those places that welcomes you like a favorite family member, and I was thrilled to hear about this new bistro, a dining experience rather than just another meal out. The team behind Irene includes granddaughter Lydia, designer Olga Polizzi, restaurant director Paul Feakes, art director Felice Limosani and of course we couldn't forget Fulvio Pierangeli, star chef who created the vibrant new menu and head chef Giovanni Cosmai who handles Irene's kitchen on a day-to-day basis.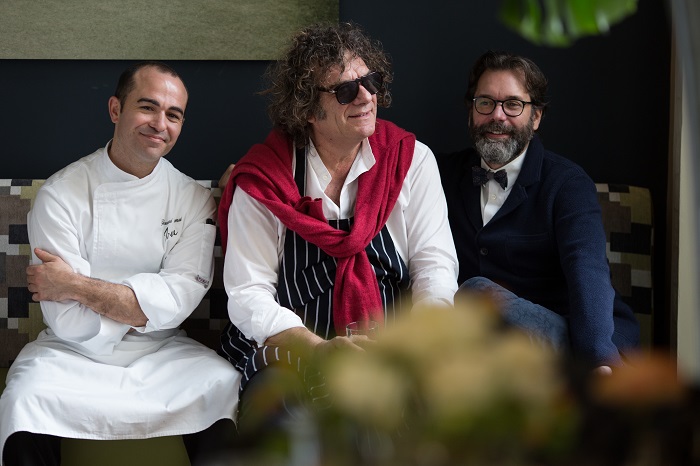 When it comes to the food, we enjoyed dishes such as Tuscan bean soup, sage ravioli, caramelized celery, prawn tartare (amazing), lovely fried calamari with vegetables and a sweet and sour sauce. The crispy perfectionist of that dish was one of the best I have tried in Italy.
The octopus, beetroot and radicchio salad was probably my favorite with its simple but intoxicating flavor combination. I have a serious love for beets, a root vegetable like my other favorite ginger, both extremely good for you and are said to also increase your libido ;-).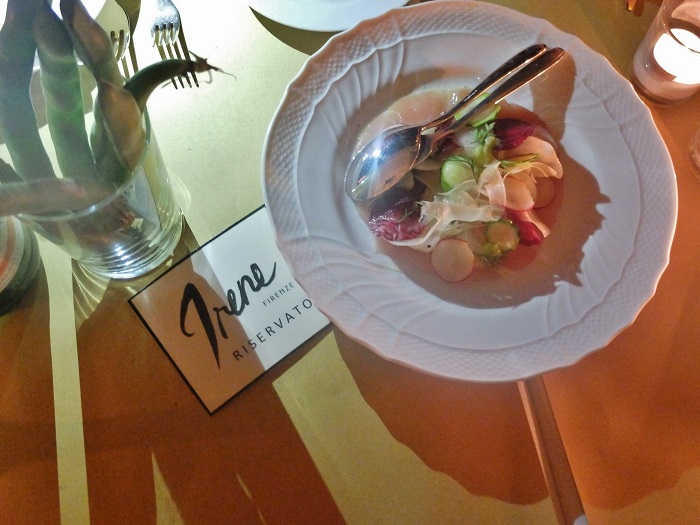 Our poached eggs were served with asparagus and shaved truffles, I was glad that our errors were covered up only a professional kitchen could manage since I was scared mine would be a ghostly mess. Despite our fumbles, everyone in the kitchen was more than patient with us and everything was excellent. I left feeling satisfied and not heavy with this innovative menu.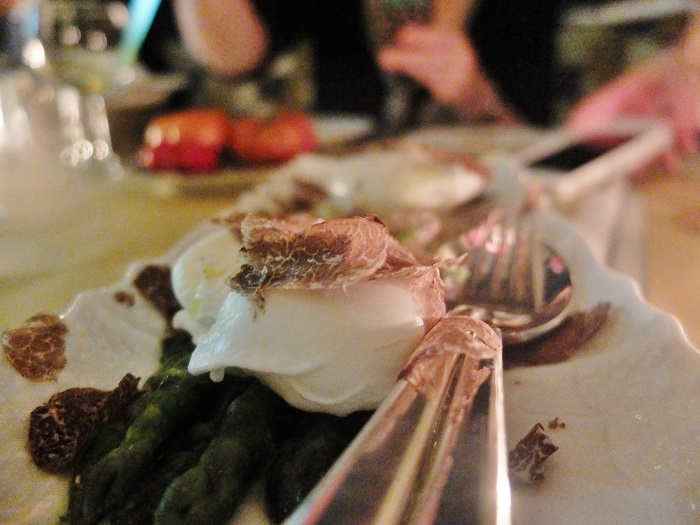 Speaking of the dishes, the restaurant's menu is met with the same creativity as the design itself. Besides the usual ' a la carte' lunch and dinner menus, you can also enjoy 'lunch at nonna's every Sunday' with a special menu of crispy roast chicken and rosemary potatoes for 35 euros. Or for a stylish business lunch, there are one, two or three courses of daily changing specials for a cool price of €15, €20, €25.
If I had to sum up our experience at Irene, I would say that we left dizzy, laughing and happy – not only by the wonderful service that this ambiance of Rocco Forte Hotels consistently provides, but also because we all forgot life for a second and lived in the moment. Not to mention in the middle of piazza della repubblica, the heart of the historical center in Florence. The world of Irene, is as you can imagine, is more than a little mesmerizing. 
IRENE FIRENZE
Tel +39 055 27 35 891
email [email protected], website.