I am really excited about today's interview because it is the first locals I love interview of 2018. I have been doing these interviews for a number of years now, always with the aim to share those stories from the people I meet in Italy to give you guys a more personal perspective from those actually living, working and calling Florence home. Another reason to be excited is that I am publishing today's questions a day after Paola's actual birthday so make sure to give her a shoutout in the comments or on social media, I am sure she will appreciate it (you'll find her social media handles at the end of this article).
I met Paola through the usual way in Florence, at an event she was either hosting or attending as we work in very similar fields and I was very drawn to her friendly and authentic personality. I was really able to relate to so much she has shared in this interview, especially as a working professional in the realm of social media and let's-just-say-it, #freelancelife with all of its intricate ups and downs.
Without further ado, parliamo (let's speak with) the lovely Paola!
Name: Paola Monticelli
Nationality: Italian
Profession: Social media strategist
Tell me a little bit about yourself Paola, where are you from and what keeps you here in Florence?
I'm Paola, 32 year's old and I have to admit, I am so many things: a digital strategist (almost) by chance during the day, an avid reader by night, a compulsive photographer and a professional daydreamer. I was born and raised in Salento, in the deep south of Italy and I moved to Florence to attend university. I studied media and journalism because it was my dream since the age of eight to become a sports journalist. I ended up actually becoming a journalist and worked for two years at the Florence edition of Corriere della Sera. It was a satisfying experience professionally, but I struggled to pay my rent which is why I felt spurred to move onto digital communications, and thus staying in Florence. 
https://www.instagram.com/p/Bbw3XH7ANW3/?taken-by=cosmopablita
What are you up to here? Please share your hobbies, work, passions or all of the above.
I always loved writing a child, and because of this I knew I wanted that to be my job one day. In the end, even if I have started to write so many books that have ended up buried in a drawer, I have found a way to narrate the story of my work. Sometimes I do this through the photos I post on Instagram and other times via words on Facebook, but at the end of the day, talking about a brand, a business, or a certain kind of personality, is more than anything –  telling a story.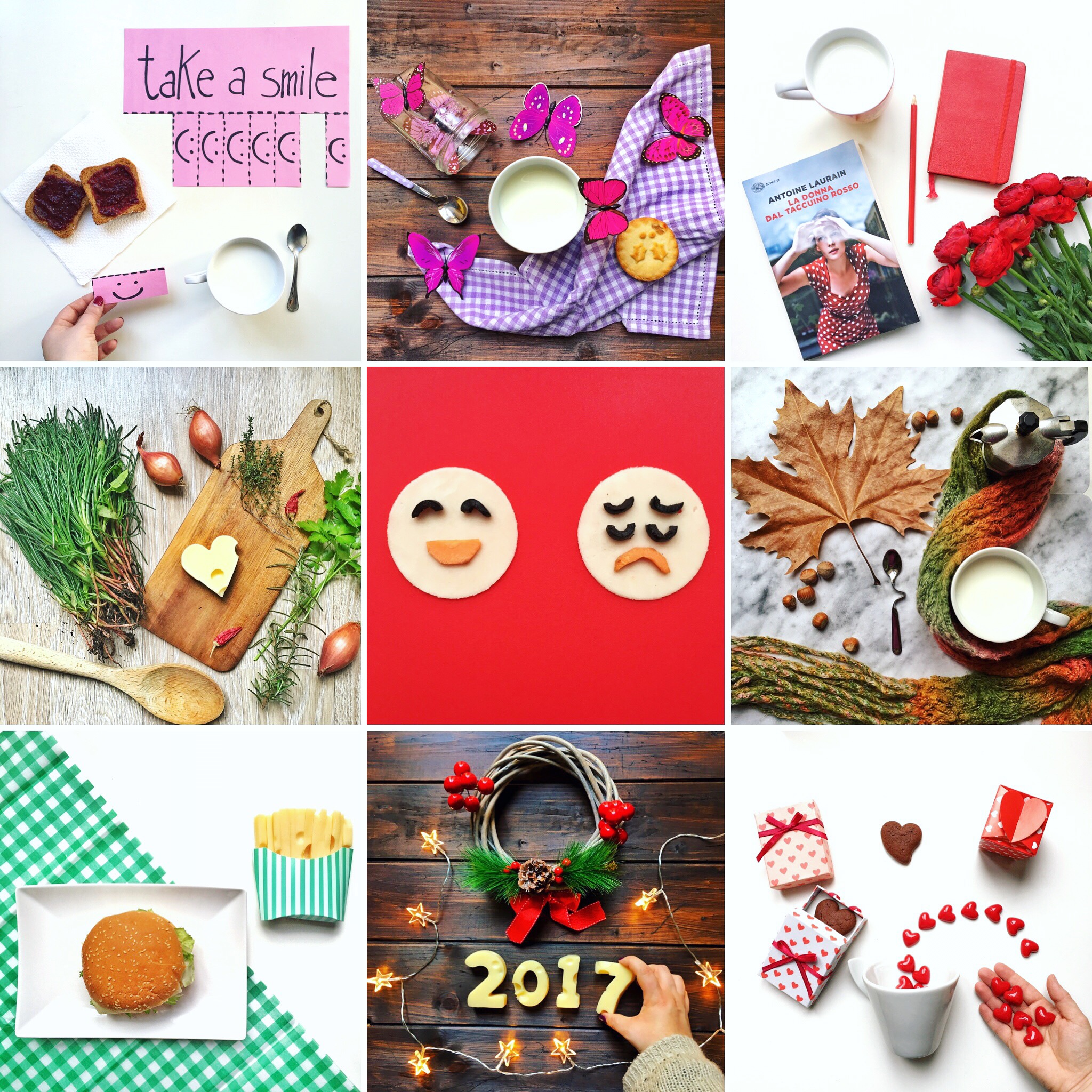 You work in social media and digital media consultation (like me!) and how do you juggle various clients while working at home.
There are some difficult aspects a job like mine. Managing so many different clients, phone calls, requests and deadlines always seem to jam together, it is a job of so many different aspects, all thrown together and somewhat overwhelming.  I find it easier to work at home because I am able to concentrate a lot better. I have a room set up as my office and I start my day around 9am. I am very productive until 2pm, I feel like a but like a train during that time! In the afternoon, I normally make appointments with clients or I dedicate myself to my photography, the most relaxing and enjoyable moment of my day. One of my intentions for this new year though is to work more outside of the home. I am testing out several places in the center of Florence because I need to battle enemy number one of a freeleancer working from home: working in your pajamas!
Do you have any secret tips for those who are struggling to find creativity in their social media work? How have you seen the digital media and SM world change in the past few years?
For me, the more tiring thing about my job is the constant changes. The social platforms we work on evolve almost weekly and the results of our work are strongly influenced by these changes in functinality and the dreaded social media timeline "algorithm." This means you can not be distracted even for a second, every day means more education to be on top of our game for our clients and customers. We are increasingly moving towards content that has a life cycle of a few hours at the expense of quality. But, I am my own worst critic, I will never publish anything that in my own eyes, doesn't represent my best work. I do not enjoy publishing content of poor quality just so it can be seen by people for half of a day. Quality (and creativity) in the long run, always wins, at least for me..
Can you talk about some of your favorite projects and why?
After two years in contact with large French brands in the food sector, I made a choice to go against the current and take care of smaller customers that I could follow step-by-step. This, because to communicate and tell a reality, you need to live it to the fullest. Now I follow the communications of several restaurants in the city of Florence, including Ristorante Quinoa in a beatiful 16th century cloister of Santa Maria Maggiore, which for many years housed the "Casa della Creativita."
It is the first 100% certified gluten-free restaurant in Florence and it was quite a challenge to approach such a theme like celicac disease in a light and palatable way, with bright colors and a sense of humor as requested by the Chef Simone Bernacchioni. We created a relationship of trust then led me to head the communications of his newest venture  L'OV Osteria Vegetariana, a new restaurant in Piazza del Carmine. It's still the beginning but we are already doing some really interesting things and I am really enjoying the experience. 
One project I really care about is that of Florentine sculptor Sedicente Moradi who has made Florence into a little jungle. It is here that he has installed his animals made of recovered/discarded wood (have you seen the deer of Ponte alla Vittoria?). His art has literally kidnapped me and I am really excited to share the story behind the art. I also deal with big events and one is soon coming to Florence but for now, it's top secret! Let's just say it will be an unmissable event for those who adore animals.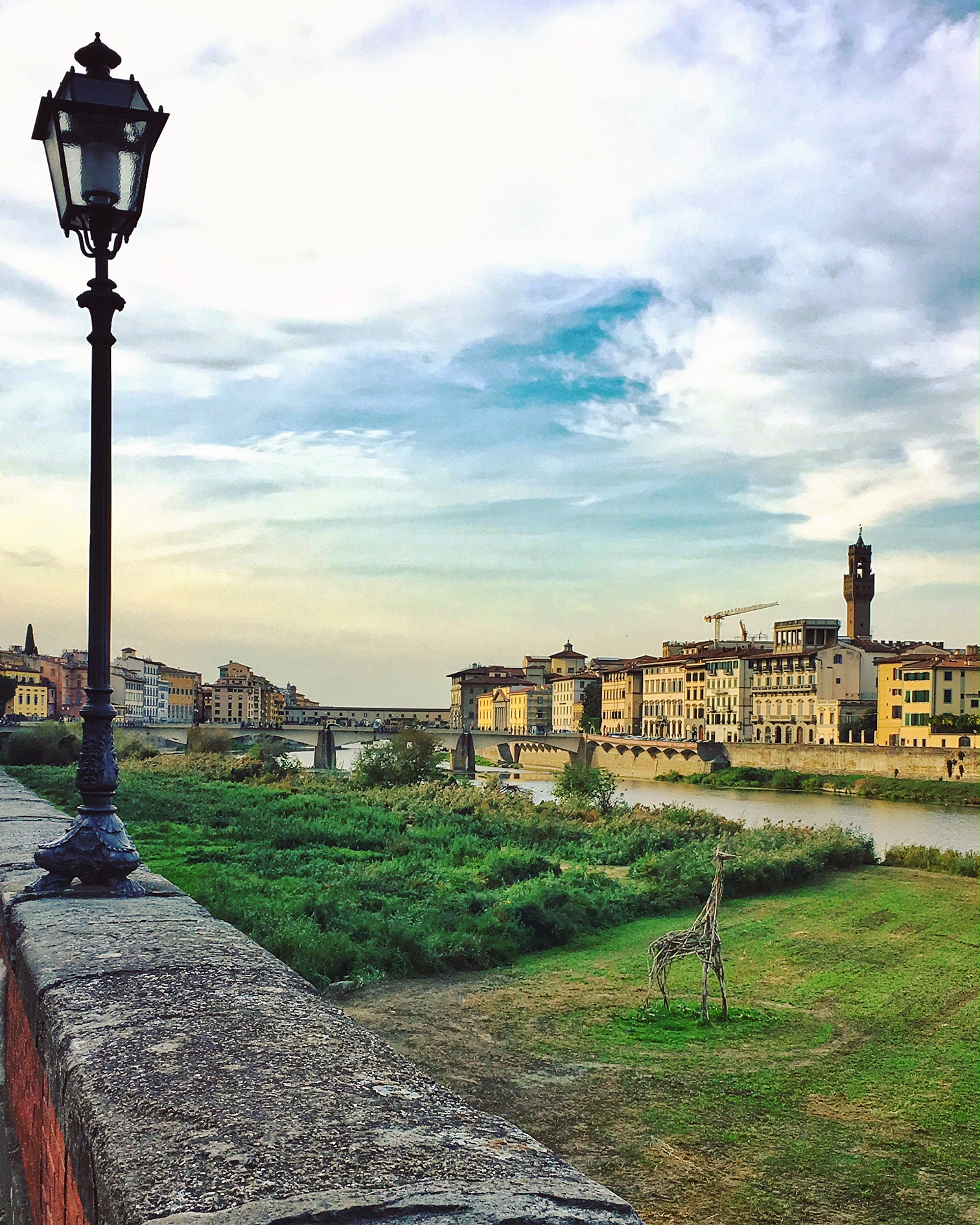 What have been your hardest struggles working as a freelancer in Italy? Have you ever thought about moving abroad?
For now, the tax regime "minime" (a special bracket offered to freelancers starting out in Italy) has facilliated me. When I can no longer take advantage of this special tax bracket, I might consider moving abroad but if there is something a freelancer tends to understand straight away is that it is better to worry about one thing at a time. The biggest problem is getting your clients to understand the value of your work. It can often be a battle to get your budget approved and pay the bills on time. Creative work, unfortunately, is so very often taken for granted. No-one understands how much goes into this often pain-staking job, the strategic studies, the analysis behind every activity we do. I try to explain to my clients every single step, to see what I am doing on the daily, so that they can better understand and realize the value of my work.
What annoys you about Italy? Feel free to be as open as you want.
The lack of any kind of protection for those who work in my condition.
We have already accepted a complicated way of working where there is no certainty of a permanent job in which makes planning for the long run an impossibility. We accepted a life without a safety net. However just because we struggle every day, there should be more protection for those who are freelancers.
Above all, those who are women freelancers should be able to have a child or get sick and take two weeks off without losing our work and our customers.
I could not agree with you more Paola. Plus it sometimes feels like "the wild west" where we all guess and hope that what we are doing is right with the very real fear that you are doing something wrong. Do you think Italy is doing a good enough job keeping its young talent here?
Absolutely not. For many of us "escaping" is the only solution for the reasons I have mentioned before. Italy is a country where meritocracy, protection for precarious jobs and contracts and funding for research are literally zero. You need to strongly consider those three elements to understand how far behind we are as a country.
What advice could you give someone who wants move to Florence and find a job?
My first advice would be to pay close attention to the 'bureaucracy' issue. You need to know how to properly manage contracts, classification, tax regimes and you need to rely on a consultant who can help you with this as it is impossible to figure out on your own. 
Florence is a small city where the added value is definitely in who you know, so it is very important to actively participate and widen the circle of contacts as much as possible, often ideas and collaborations are born just because of that. Also it is worth keeping an eye out on the Regione Toscana because they do try to faciliate help for young people who just started working or who want to start a small business.
Weekend escapes: where do you go when you need a break from Florence and why?
Sometimes for a break, all you need is a really nice walk in the countryside, just outside of the city. I love Ponte a Mensola, just outside Coverciano and of course the hills that lead up to the small village of Fiesole.
https://www.instagram.com/p/BQ-vjxpASn5/?taken-by=cosmopablita
Three special places everyone should know about in Florence/Tuscany that you personally adore
In Florence, a place that I love and that is little known even by the Florentines themselves is Villa Bardini, a place in which I am particularly attached since my first year in Florence. And then you should make it a point to visit all of the Medici Villas (they are free to visit) and the Abbey of San Galgano, a truly magical place. But with a region like Tuscany how can you choose only three ?!
https://www.instagram.com/p/1vb__EHB4Q/?taken-by=cosmopablita
Outside of Italy where are some places you've recently traveled to and loved?
I do not know how it is possible to love two so totally different countries with the same intensity, but they have both bewitched me and I know I'll be back. The chaos and spirituality of India against the immensity of the nature of Oregon … both win in my book!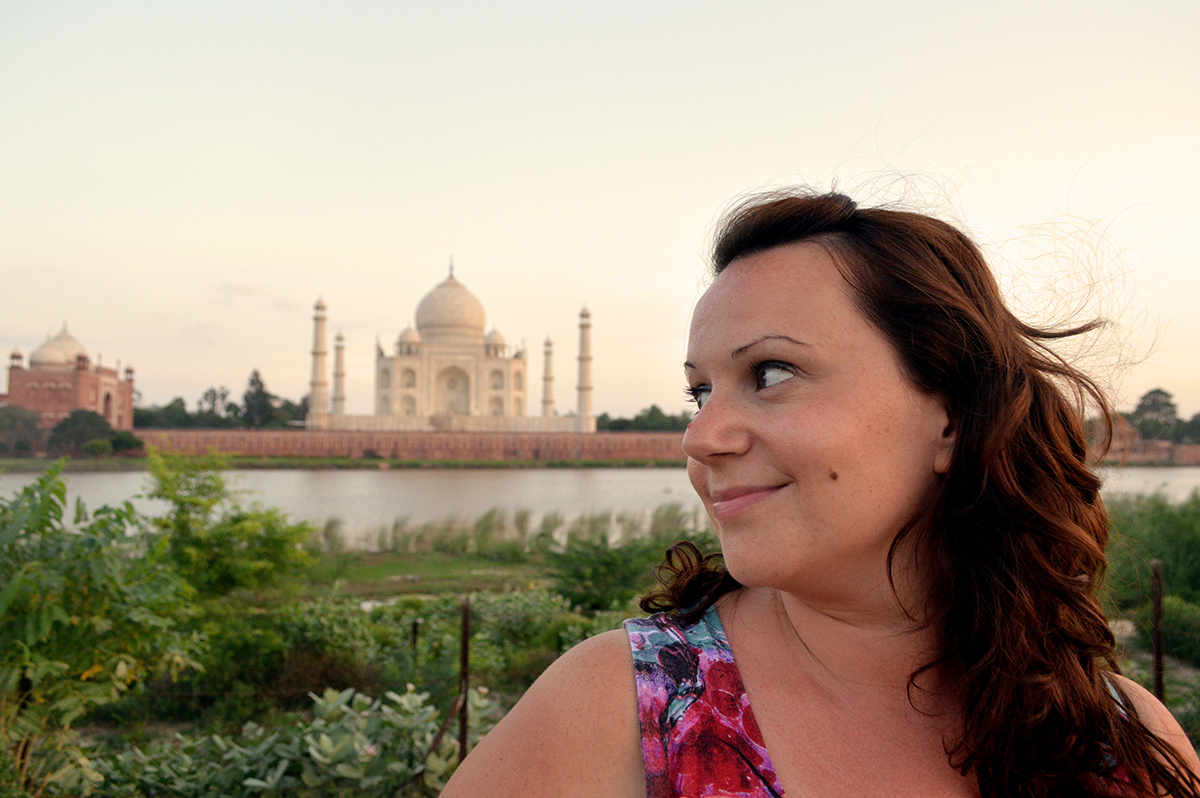 Sadly I have yet to visit either! But you've inspired me Paola! Three foodie favorites and why?
Before anything, I have to choose ragù. the base for so many first courses in Italian cuisine that you could never forget, from lasagne to delicious pasta-based dishes. Ragu is a reason to live. The second can only be pizza, it goes with everything and it can turn a bad day around in a second. The third would be "panzerotto" which is a tyopical Apulian dish, a friend bread dough filled with tomato, mozzarella and olives. As you may have guessed I am addicted to carbohydrates (and I am on a diet too).
This is why we are friends. CARBS for life. It's a thing. Next up… What can you do in Tuscany and nowhere else?
Living in Tuscany is like living inside of a postcard. You can see this by sitting on the steps of Piazzale Michelangelo, on a walk between the sunflowers of the Mugello countryside or between the long, lithe cypress trees in Val d'Orcia. Being there, is like being in a visual dream.
If you had to make up a tagline for Florence according to Paola, what would it be?
Florence is an imperfect love story that is worth telling every single day.
https://www.instagram.com/p/BBxn7snHB-E/?taken-by=cosmopablita
If you want to keep up with Paola you can check out her website, follow her on Facebook, Instagram or twitter. Thank you as always for being a part of this ever-continuing series! 
SaveSaveSaveSaveSaveSaveSaveSaveSaveSaveSaveSaveSaveSave
SaveSave
SaveSave
SaveSave
SaveSave
SaveSave
SaveSave
SaveSave
SaveSave
SaveSave