Being happy doesn't mean that everything is perfect. It means that you've decided to look beyond the imperfections.
Guys, Happy New Year! 
I've avoided posting any sort of inspirational "how I'm going to be better in 2018 and do a,b,c,d.." because I don't want to set myself up for failure (low expectations ya'll!).
I'm joking of course, but honestly if I fall prey to any mantra this year it will be something I show you and don't tell you, because as you know life often gets into the way of "plans".
However one thing I would love to know from you guys is what you want to see more of on the blog.
This could be videos, live videos, more features on hidden spots, foodie reviews, specific travel itineraries, more of Nico's perspective (he's willing!). I would really appreciate the feedback and it will greatly help me plan out the year and help me focus on what I should be working on.
As you probably already know, I've been in the USA for the past three weeks and I depart tomorrow for Italy. This means a return to normal life and I do very much miss our home and especially, our dog Ginger.
Since it is the first of the year, I can be really honest with you and say that I came on this trip a bit weary.
Not just because of world politics and strong partisan divisions (though that did play a part – I'll be honest here) but after two years of being outside of America, I was a bit jaded on exactly what to expect when I got here.
I wondered..did everyone become apathetic to breaking news and solely concentrated on their own personal lives while binge-watching Netflix and Hulu all day with no care about the world around them? Would people make time for us when we were here? For those of you who live abroad, you get me on this one right?
That of course, was a mistake. I'll own it. 
Well, after three weeks, I can say that faith has been restored. Not only in the people we have in our life here (you guys know who you are), but also in the variety of personalities that I needed to remember exist in a country as huge as America. It's not about "do you agree with me, then… ok we can be friends" but more about being kind, compassionate and willing to accept someone else's life. A life that at times is very different than your own, and that's ok.
Financially it is hard for us, but I do need to visit more often because when I have a closer connection with those I love here, I am truly happier; and it's not that hard to maintain, it's about making the effort (that goes both ways).
From an outsider looking in, it is very very easy to stereotype a population, especially in this day and age, but considering all of the life changes I've made, I really should know better. That's me taking a bit of personal responsibility. Without blabbering on too much about this, essentially the trip was a GREAT success and I felt it worth kicking off a new year with a little self criticism.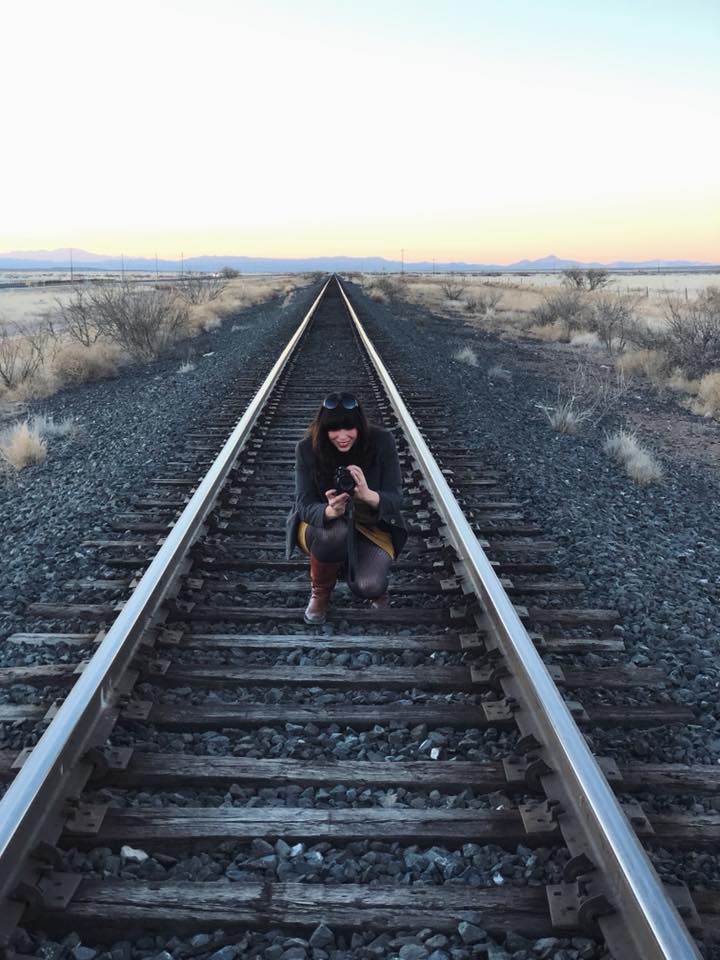 On a side note, after a few weeks of vacation, I feel truly relaxed and stress-free which is something I haven't felt in a really long time.
https://www.instagram.com/p/BdXrXnUnmA-/?taken-by=girlinflorence
Notable experiences during the trip
Nico and I tried "virtual reality" for the very first time which I totally recommend doing slightly tipsy, what a trip! As much as I wanted to hate it for obvious reasons – including giving people yet another reason to never leave their house, it was great fun.
Despite years of thinking I have the craziest, possibly most dysfunctional family, I actually think we are more normal than I previously thought. Christmas is always a hilarious affair, including the bad karaoke, interesting meat choices at lunch, screaming at gift exchanges. I used to think we bonded more over shared awkward experiences from our past but actually after watching how my husband and our friends deal with our family, I realize I've been much too harsh for much too long. Lesson learned.
Charred brussels sprouts salad is absolutely delicious. I will be incorporated this into my daily life. Thanks L.A. and my friend turned sister Kat Jones.
The Tobin Hill in San Antonio, Texas is a delightful neighborhood with character that has a long and interesting history. It's good to note that not everything here is a suburban, gated community. If you go – get breakfast tacos at El Milagrito Cafe, coffee at Summer Moon and Cafe Martinez (good call S.A. Veggie!) eat cajun delights at the Cookhouse and stay here (my cousin Vanessa and her husband are super hosts).
Celebrating the successes of my friends from both L.A. and Texas made my heart happier and fuller than it could ever be. There is something supremely wonderful about knowing people 10+ years and still managing to laugh over things in the past and acknowledging how far as have all come.
Spending time with our French friends in Texas is something I'll never forget. I knew that the second they downed their third bottle of wine at Christmas Eve and full-belly laughed at my Uncle Theo's naughty stories that we would be friends for life. Yasmine and Svebor, I love you both. Je voudrais vous envoyer de gros bisous
Spin class on a Sunday morning sounds utterly "L.A." and let's be honest it really is, however I enjoyed it. Perhaps I need to find a center in Florence?
Loved the fact that both in California and Texas we found a number of excellent, local coffee shops (Coffee Roaster in Sherman Oaks for example). It's not just Starbucks, good to know.
Driving 7 hours to the West Texas desert is completely worth the long drive if you appreciate sublime landscapes with clear skies and sunsets that never seem to end. The Marfa Lights were a trip to "see" especially because you can start conversations with other viewers who seem to really embrace any sort of paranormal activity conversation. I love Americans.
Despite the fact that out car broke down seconds into the drive to West Texas, thanks to the kindness of local people in Austin, we were on our way in under an hour. I so appreciate that.
Marfa, Texas was a really fun town to visit but also felt slightly bizarre. (I felt like there were a fair amount of people visiting for instagram photos only. It made me wonder how many visitors bothered to discover how it all came to be or knew of Donald Judd…) at the same time. More on that later but if you do go, say hi to Tatanka Guerrero at Al Campo wine bar who made us fall in love with the place due to his extreme kindness and generosity.