It's that time of year again when I try to stop procrastinating and get my holiday shopping done in advance before our big trip to America this December. Our plans this year are to stop by Los Angeles, Orange County and San Diego (tips welcome!) before heading to spend Christmas and NYE with family and friends. I haven't been back in two years, so I expect to be slightly shell-shocked as per usual by 'Merica and all of its overabundance of shopping and traffic.
I actually hate shopping, for the most part, because I feel like I should be saving money for silly things like um well, a house or perhaps a baby one day — but it is a necessary evil and the best way to get over parting money is to make that gift count.
I've been doing this roundup of Made-in-Tuscany goodies for a number of years now and it's a heck of a lot of fun to research. What I try to keep in mind are a variety of budgets, unisex options and whatever catches my eye. New this year are a few food club subscriptions that are a great way for those who want to stay in touch with the city's gourmet side. I also added a number of Christmas markets set to open this weekend that will be useful places to shop for nice presents.
Also don't miss last year's roundup from locals in Florence who shared their best gift ideas which are more than relevant even today.
Ps. The cover photo of this post was taken by friend and talented photographer: Christine Juette. 
In Tuscany this weekend? Listen up for some personal suggestions!
My personal roundup for the month will be out shortly, but enjoy some festive suggestions for this week/weekend in the meantime.
https://www.instagram.com/p/Bb91jfWjdLp/?taken-by=girlinflorence
This weekend is going to be fabulous for shoppers who happen to be in Florence. The annual charity Christmas bazaar at Palazzo Corsini "Nataleperfile" will kick off on Friday until Sunday (Dec 1-3rd), items bought here (a selection of artisan handicrafts, kid's presents, jewelry and more) will be for a good cause. Even if you don't buy anything, it's more than worth it to go and visit the majestic Corsini building.
My friends over at Officine Nora have opened up their studio to the public this season to offer the chance to design a unique jewelry piece for your loved one (I honestly adore their work!). I will be showcasing a preview workshop this Thursday, the 30th of November on Instagram so stay tuned!
https://www.instagram.com/p/Bb1crRADyBK/?taken-by=officinenora
The Creative Factory Xmas Edition will take place at Raribistro this Sunday, December 3rd (10:30am – 9pm) at Lungarno Francesco Ferrucci 24. 
Etsy – the popular online platform, will be hosting a Made-in-Italy Christmas Market this Sunday, December 3rd  featuring over 20 hand-selected artisans. address: via guelfa 45 rosso (accanto al civico 27 nero) from 11-5pm in a small gallery near the station. More info here
The Weihnachtsmarkt or German Christmas Market that annually takes place in Piazza Santa Croce has officially kicked off on November 29th until December 21st, expect to see mulled wine, holiday gifts, fuzzy slippers and the odor of sausage permeating the air. Oh yeah, I hope they have that burger food truck again, it's finger-licking delicious.  
Next up is a contemporary "block party" on via maggio this Saturday December 2nd (afternoon to evening ) kicking off at 4pm, a street known for its antiquities but which has a more contemporary influence in the past five years. You'll get to see some of the city's best shops extending their opening hours and the official turning on of the lights by the local mayor, ps. Betty Soldi will be writing calligraphy on her signature ornaments. 
A bit further up is an X-Mas Bazaar on December 2-3rd at via san gaggio 26 (an easy bus ride from porta romana – 36/37/11) hosted by Zetadistudio featuring some of my favorite local creatives and artisans, 10% of the proceeds will go to a charity.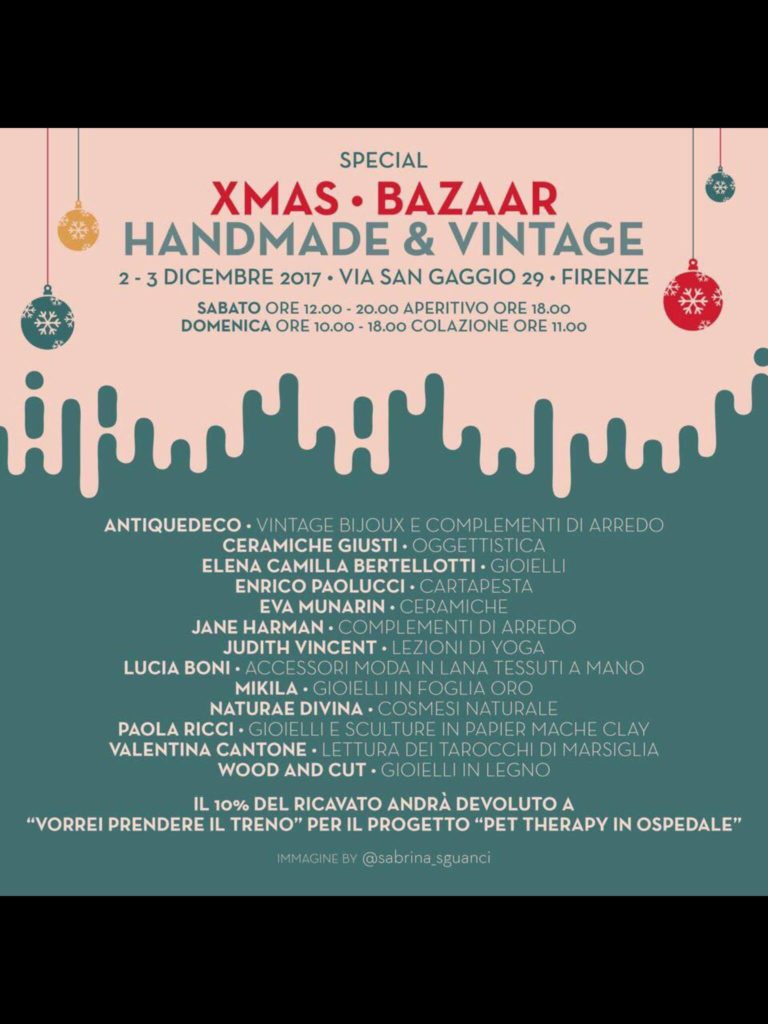 Made in Tuscan Gift Roundup 
Home Decoration | WoodnCut, Via L. Bartolini 1-3 rosso. I adore Jane's creative collection of hand-carved wooden items for the house including a lovely selection of church facades from Florence (naturally I adore Santo Spirito most of all but all of them are great), including key holders. Also noteworthy are her new card-holders and olive wood statement rings and lovely necklaces. You can also browse her online shop on ETSY if you can't make it to Florence. Price range 27€ and up.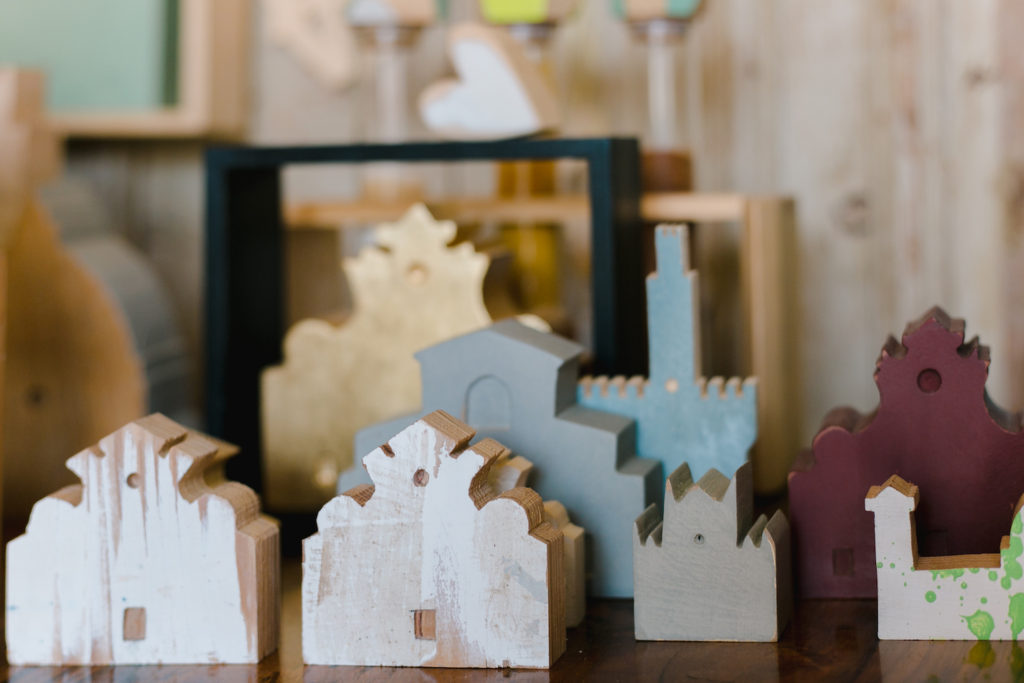 Jewelry | Officine Nora, Via dei Preti, 4. Hidden in the Oltrarno is the Mechanic-shop-turned-artisan workshop collective that is Officine Nora. You might have seen my piece in Lonely Planet about this place, and I really adore their dedication to beautiful, handmade jewelry (just check out these intricate filigree earrings below!). Prices range on th labor and elements chosen but this is definitely one of my hands-down-top-choices for gifts with feeling this season. 
https://www.instagram.com/p/Bb47mm4DLaW/?taken-by=officinenora
Accessories/Home Decorations | Atelier GK, Borgo san Frediano. This place is one of my favorite finds in San Frediano offering a beautiful selection of bespoke boxes covered in handmade paper and exquisite accessories (I bought Nico a business card carrier and he LOVES it, it also has his initials and cost around 85€). The best way to describe their style is to imagine the skill of Italian craftsmanship over generations mingled with japanese simplicity and that's what you get at this tiny studio in the heart of San Frediano.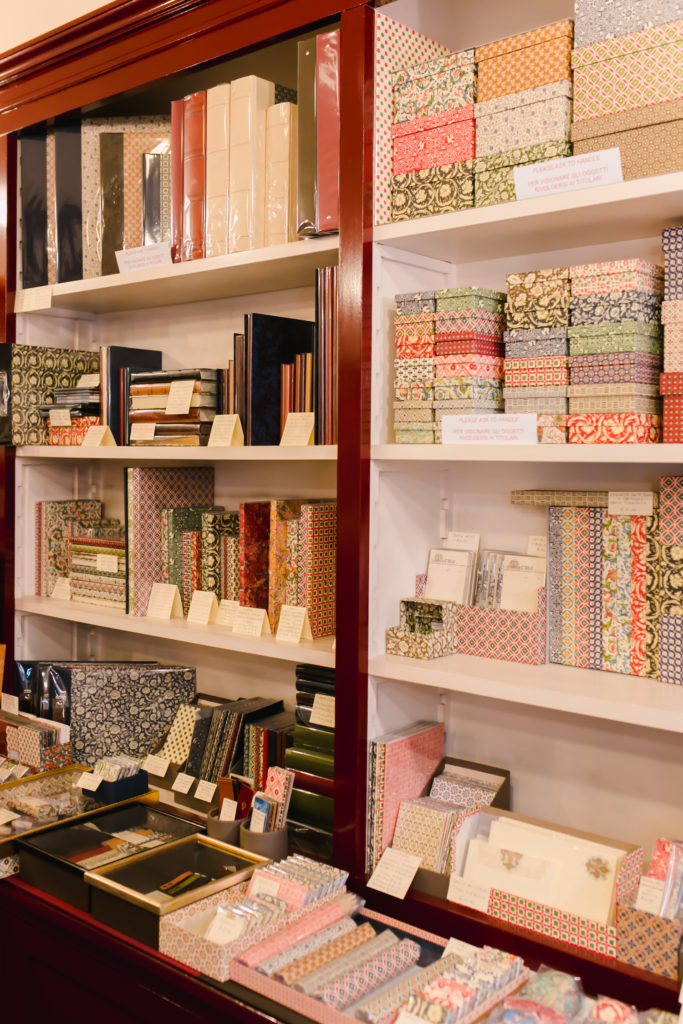 Leather | Benheart, Via della Vigna Nuova, 97-red. When it comes to quality leather, Ben is your best bet for great quality and a stylish touch, in fact I've written about him on Italy Magazine and here on the blog. Both Nico and I have leather jackets from Ben that we adore and a fun gift idea from this shop would be a monogrammed wallet, signature belt (you can pick each part), or a lovely leather-laved bag/laptop case (see below).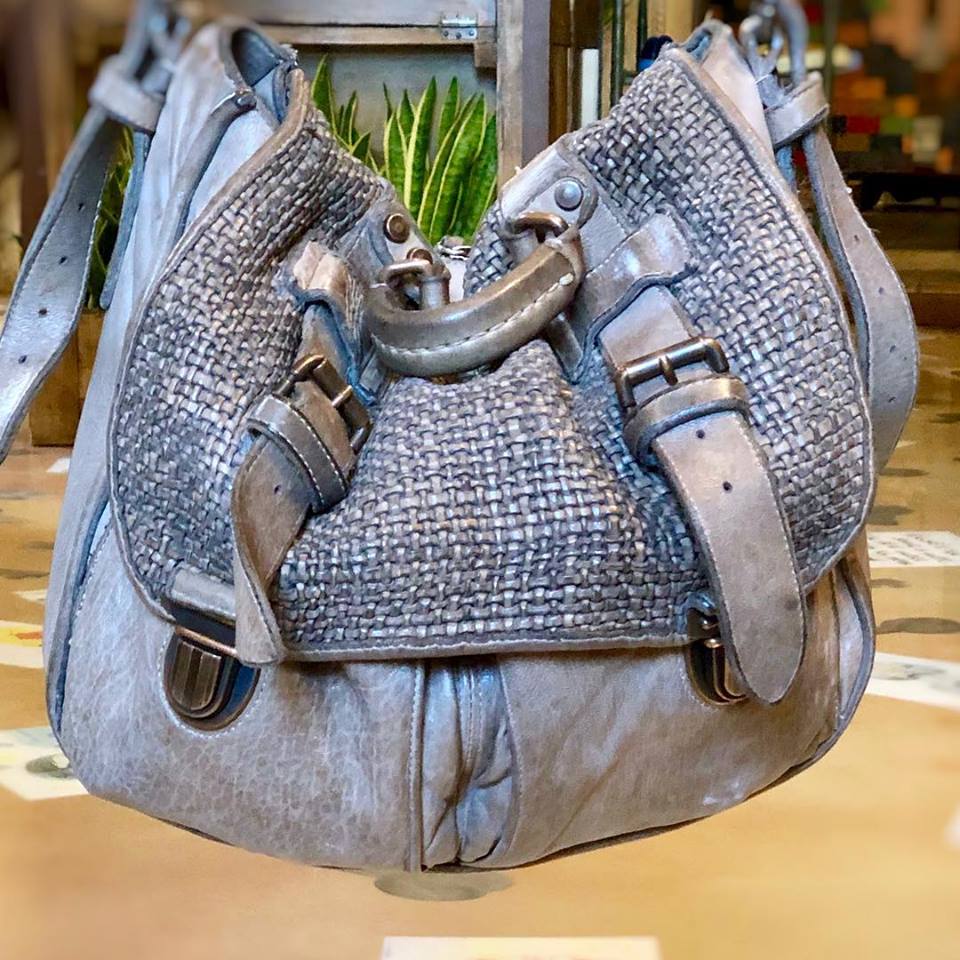 Food | Gourmet Food Club by Curious Appetite. Have a food lover who appreciates Tuscany and

and wants to continue tasting Italy with a curated food hamper sent from Florence

? My friend and notable food writer (Eater, Vice. Guardian) and mind

behind curious appetite food tours

 has created a food club aimed at connecting people to the ingredients Italy is famous for (olive oil, balsamic, cheeses, tomatoes, coffee, etc) from specialty larders who source from non-industrial, craft producers- and are hard to find in the states, if they can be found at all. There are three different pantry levels from "pantry essentials" to "luxury treasure chest" ranging from around 130-400+€ a pop. What makes this especially awesome is the education that comes with the ingredients. I tried it myself and was impressed at the level of detail Coral put into pamphlets describing each ingredient in the box and recipe. The perfect gift for any true gourmand, here's where to sign up. Ps. her winter box came with freshly-pressed EVOO, dried porcini mushrooms, pecorino cheese and aged balsamic vinegar.. and not all.. just to give you an idea of the yumminess that comes with each shipment.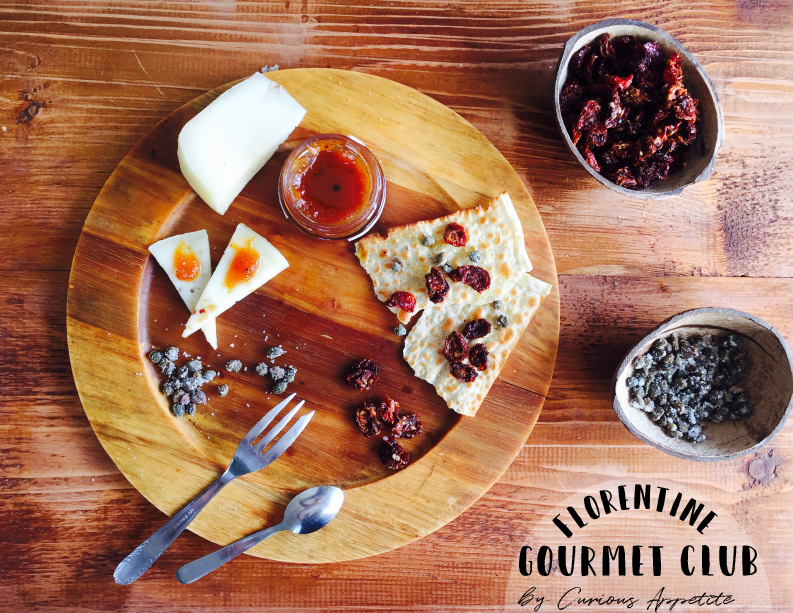 Drinks | Negroni Club by Curious Appetite. In addition to the Florentine Gourmet Club above, she has created a #NegroniClub (let's make that trend!) offering lover's of Florence most popular native drink the chance to enjoy this special treat at home. What makes this special are the type of liquors that can only be found in Italy, 

the gin is made-in-Tuscany in small batches and comes with other hard-to-find craft vermouth & bitters from independent distilleries. 

 275€ gets you all the ingredients to make the perfect negroni (actually around 20 in total), including mixing glass, strainer, spoon-  plus a recipe by Florence's leading barmen Julian Biondi. More info here. 
https://www.instagram.com/p/BbnN16Ngyi4/?taken-by=curiousappetite
Book | "Inkspired" by Betty Soldi, And Company Shop, Via Maggio 51/r. When is the last time you picked up a pen to actually write in cursive? Hand-writing is a dying art and the wonderful Betty Soldi's book is a beautiful reminder of the joy of writing again, or in Millennial friendly terms "getting your Ink on". Along with Betty's inspiration words, the readers will get the chance to hone their calligraphy skills with her fun "Alphabetty" A-Z workbook. Also perfect as a gift to yourself to practice your swirly-whirlies with the best of them. I LOVE this gift idea for anyone who needs a break from their smartphone. If you can't pick up a copy at her shop, here's where to get it online. 
https://www.instagram.com/p/BY2mwTfjGeO/?taken-by=girlinflorence
Accessories | Uashmama, Borgo S. Jacopo, 30r. This made-in-Tuscany brand is a family business specializing in paper bags turned accessories: wallets, makeup cases, purses that feel like leather and are completely washable like fabric. My lovely husband gifted me a few of their products (see below) and I'm a total convert. One of my top Christmas recommendations for 2017 – products range from around 17€ and up.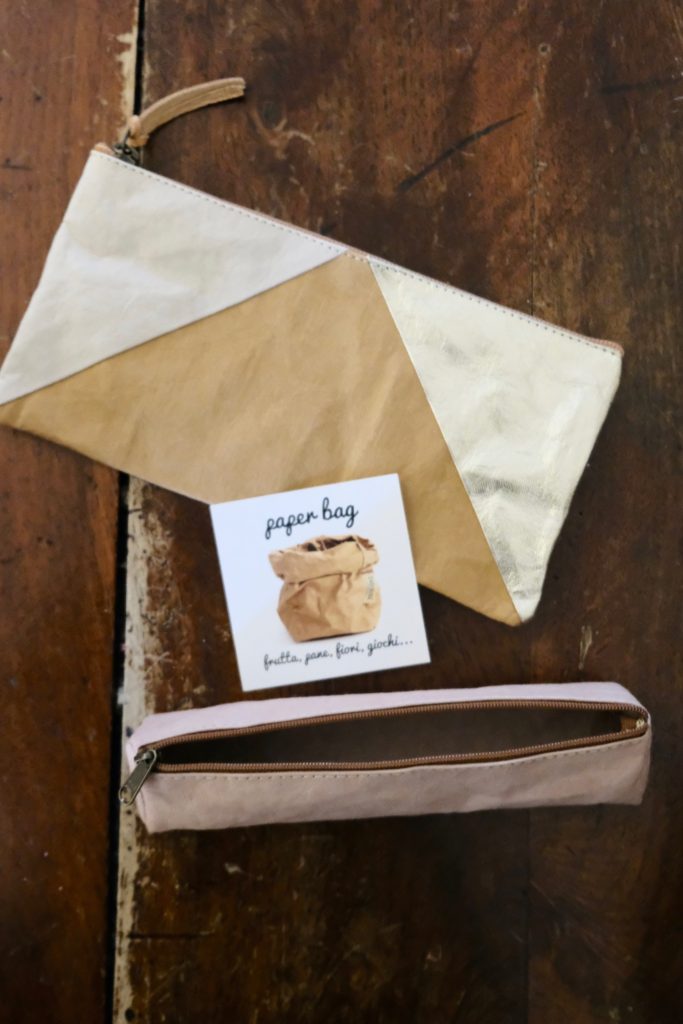 Food | Dolce Emporio, Borgo San Frediano 128R. Visit the city's oldest confectioner's shop and pick up a pack of these delicious Biscotti (cookies) from San Frediano, a homage to this authentic neighborhood and featuring the delicious recipes of three grandmothers: Nonna Rina, Nonna Ada and Nonna Bice. Alternatively you can pick up a

 "Cassata Fiorenza" or pandora holiday cake or chocolate covered candies, the list goes on and I'm having a serious craving as I'm writing this post..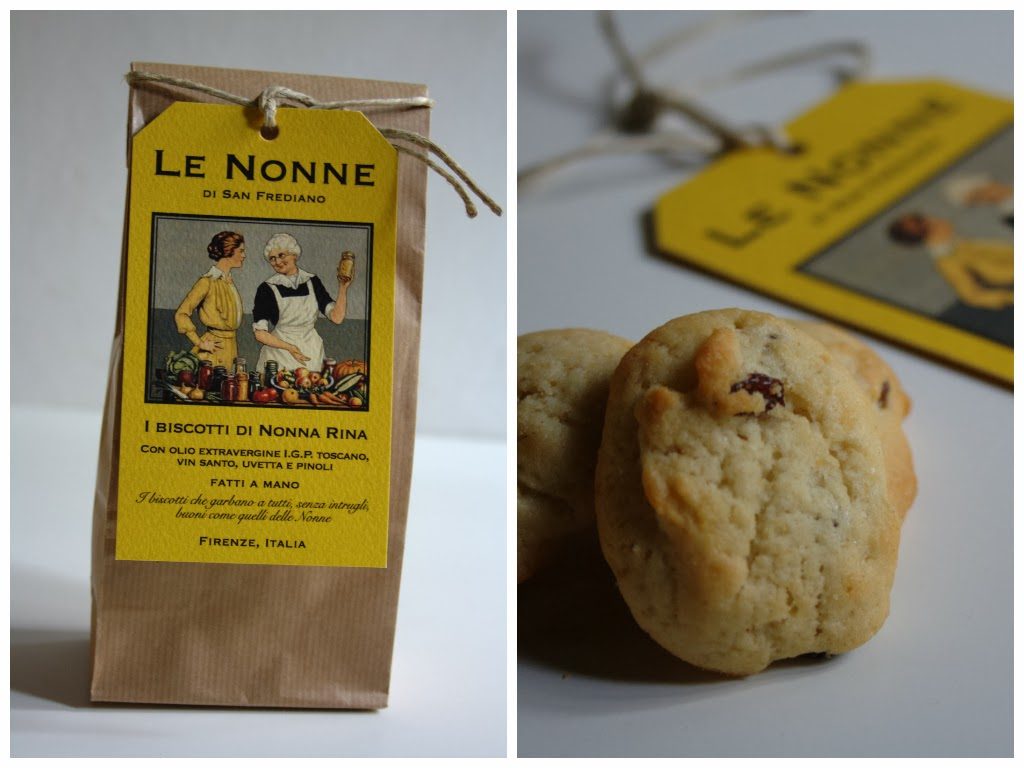 Gloves | Madova, Via de' Guicciardini, 1/red. When the weather gets cold enough to hide your hands in the pockets of your jacket, it's time to invest in a nice pair of bespoke leather gloves lined in cashmere. In Florence, the historic shop of Madova, a stone's throw from the Ponte Vecchio, is the perfect place to pick up a nice set from a place that takes great pride in quality. Prices range around €49.50.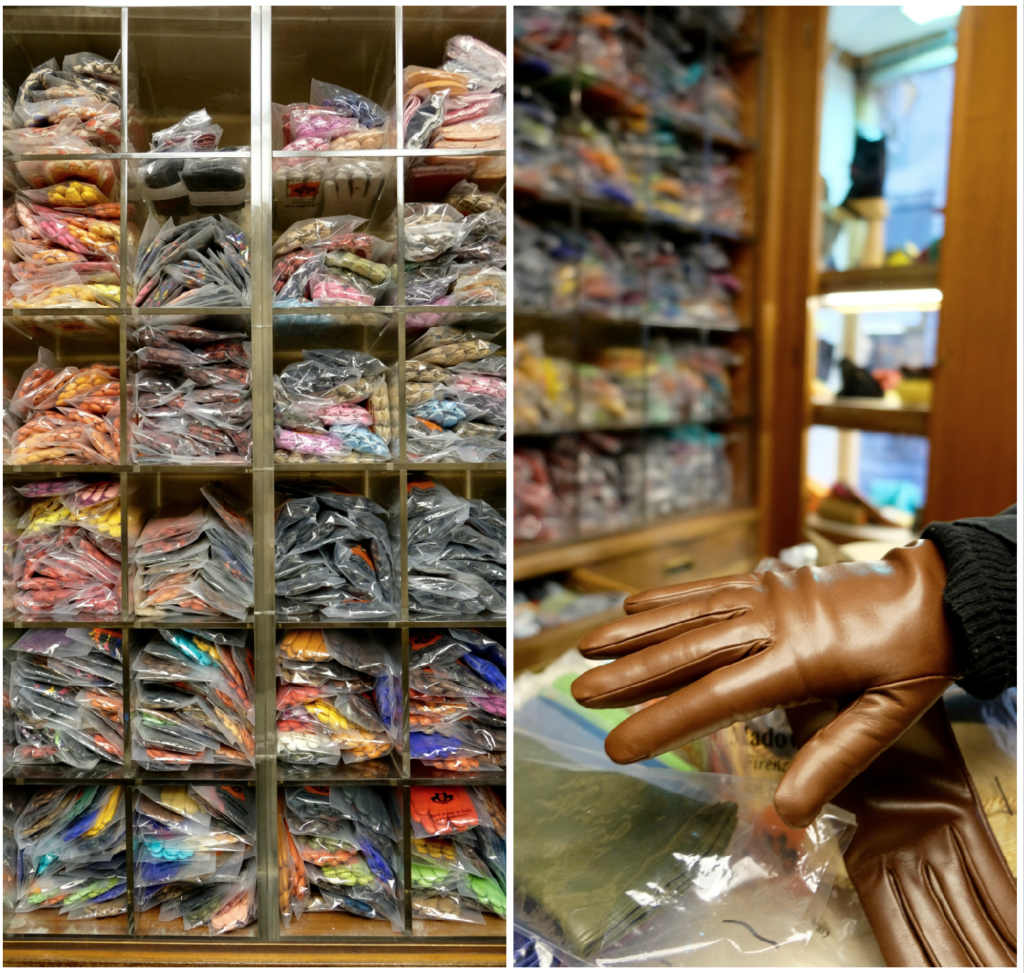 Food | Gift Pack from Savini Truffles. The Savini Family is very well known for their tasty tubers originating from Tuscany's San Miniato area. They have a restaurant dedicated to their products at Hotel Porta Rossa (worth a visit) but you can also purchase their truffle items online here. This "uno per uno" gift pack (price: 23€) comes with two

 savoury spreads for appetizing canapes or on pasta. One is a basil pesto truffle spread and Porcini cream with fianchetto truffle.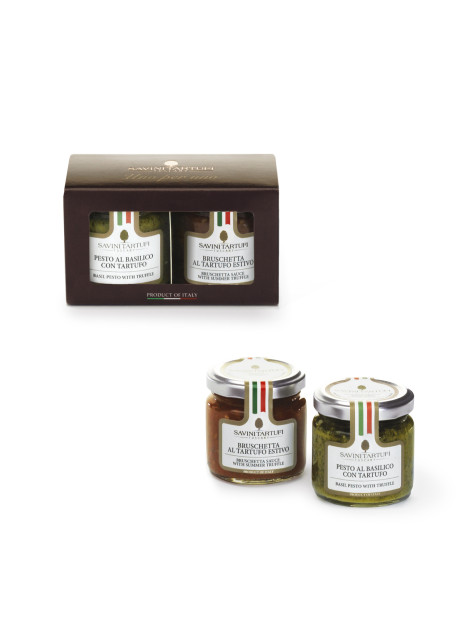 Jewelry | Sara Amrhein Contemporary Handmade Jewelry, Via dello Sprone, 9r. My go-to gift for girlfriends are the below colorful flower necklaces made out of polymer clay (extremely resistant) by artisan Sara Marhein. They come in a wide variety of colors (you can also customize yours if you order in advance) that make you smile. She was a huge hit with my visiting family this past summer. Prices range from 35€ +. You can also check out her online ETSY shop if you can't make it to Florence.  
https://www.instagram.com/p/BR3AdjYFmHy/?taken-by=saraamrhein
Wood Art/ Accessories | "Zouganista" Takafumi Mochizuki, via dei cardatori 20r. I got the pleasure of meeting Takafumi recently and checking his lovely studio in San Frediano where his speciality is in intricate inlaid wood work that is stupendous to see in person. I especially love his handmade camera lens, constructed entirely by hand – out of wood, the perfect gift for a photographer with a taste for Florence. I also love his home decor: wooden sculpture shoes made of

 birch, walnut, mahogany, rose wood.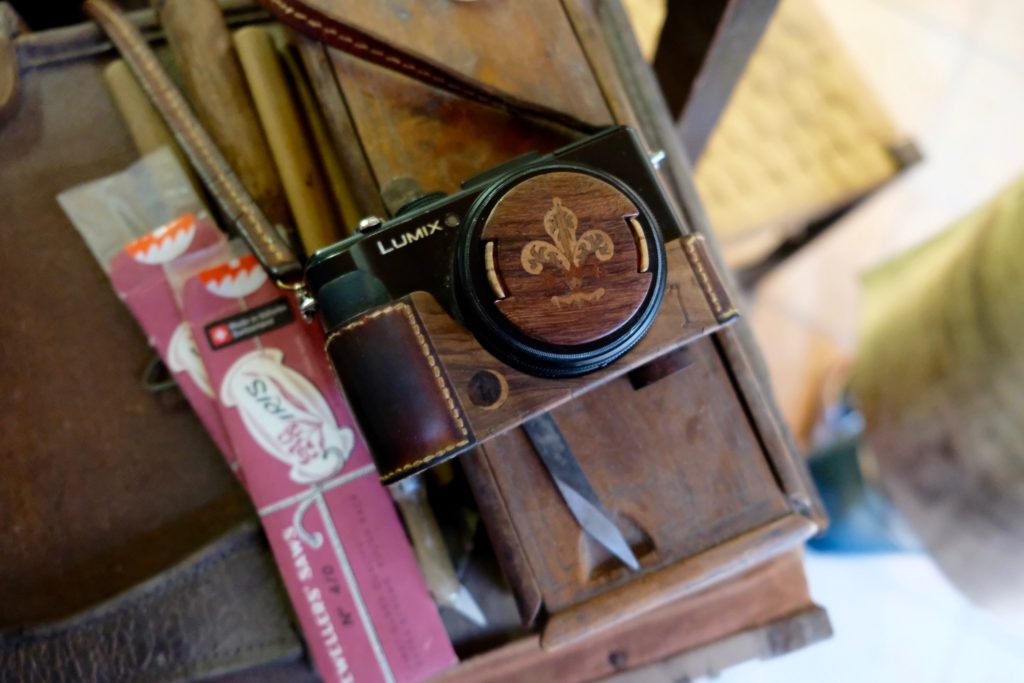 Paper | Il Torchio, Via del Bardi 17. Erin has often been featured on the blog as one of the best artisan book-binders keeping to this treasured Florentine traditional art. This year she has come up with these beautiful paper stockings, durable enough to fit gifts, made entirely out of marbled Florentine paper. I'm also crazy about these leather cold holders. Give Erin a visit and have fun customizing your own leather/paper gift. 
Food | Procacci, Via de' Tornabuoni, 64R. This popular gourmet shop on Via Tornabuoni is a favored stop for the well-heeled set who enjoy their delectable tiny truffle bites and bubbles while shopping the city's "expensive street" but I prefer it for gourmet gifts for loved ones. They have a lovely selection of concoctions to take home with you including a pistachio creme infused with honey (heaven), various jams and truffle infusions for canapés. I've even spotted "Truffle rice" you can get in a jar, this could get dangerous.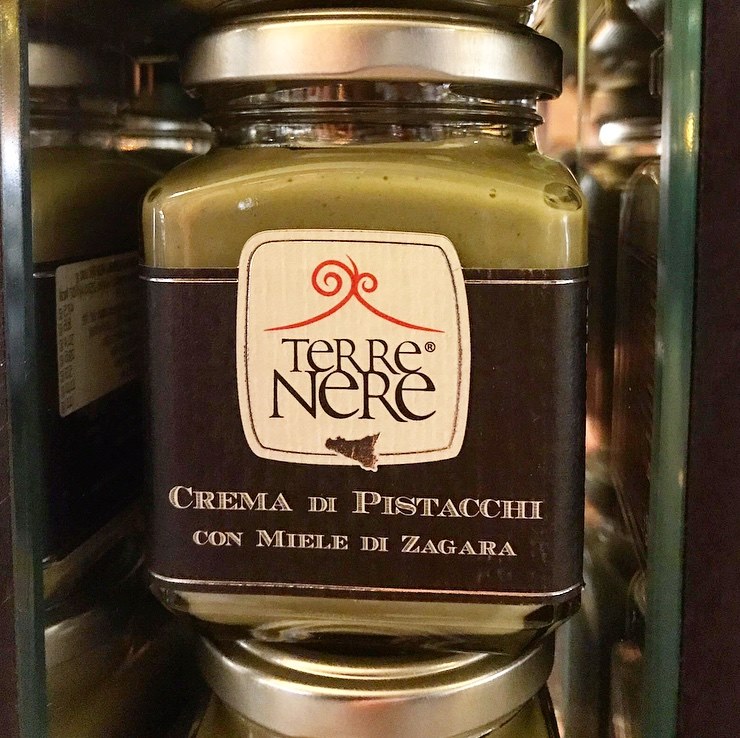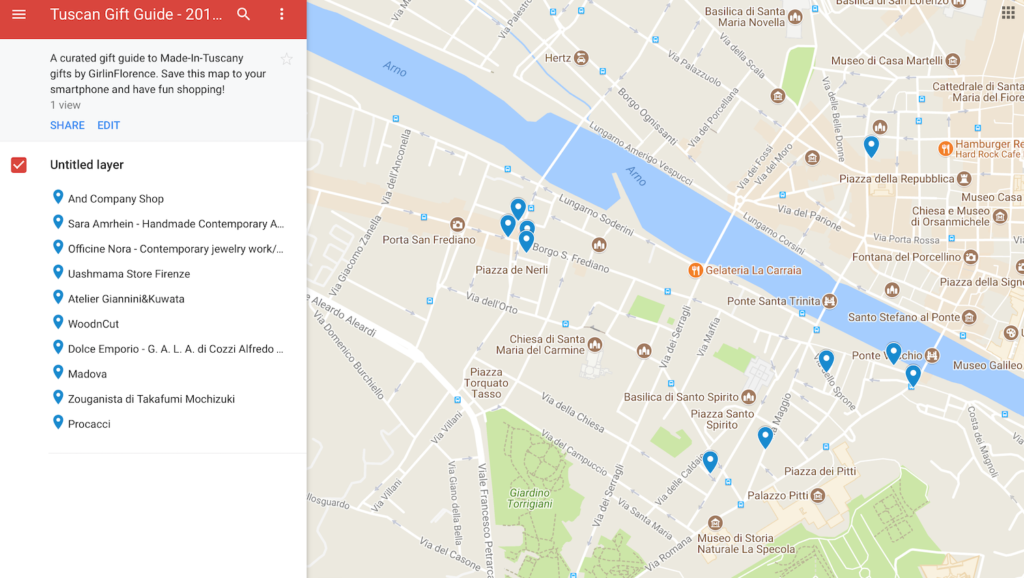 SaveSaveSaveSave
SaveSaveSaveSaveSaveSaveSaveSaveSaveSaveSaveSaveSaveSaveSaveSaveSaveSaveSaveSaveSaveSave
SaveSaveSaveSaveSaveSave
SaveSave
SaveSaveSaveSave
SaveSaveSaveSaveSaveSaveSaveSaveSaveSaveSaveSaveSaveSaveSaveSave
SaveSave
SaveSaveSaveSaveSaveSaveSaveSave
SaveSave