I knew the day would come when I actually would want to ride a bike daily. 
The #MobikeRevolution, dock-less city bike sharing, has arrived to the city of Florence and I have wanted to write about this for some time. Yet I held off in an attempt to share only when I've actually tried their service for a few weeks and now it's finally time to report back on the blog. Additionally, it coincides quite nicely with this month's Italy blogger roundtable subject on "modern" and to me nothing represents that more than a cool new mode of transportation to encourage people to use cars less and offer an alternative way to get around. 
Who is Mobike?
A bit of backstory: Mobike is a Chinese company that has only been running for a few years with huge success, it offers a service which has really taken off in cities everywhere from Milan to Manchester and soon, Thailand. Alessandro Felici founder of Evlonet is responsible for bringing this successful model to Italy and it has been reported that there are more than 4,000 models in Florence alone.
While bike-sharing has existed for some time in other areas of Italy, this is a new arrival to Florence and one that has many people excited. What makes Mobike unique is that there is no need to hunt for a bike dock, though there are optional bike-sharing docks around the city.
Join the "adorable" club: How to use MoBike and get a leg workout
When it comes to Mobike, you can't miss their trademark orange and black design making them a bit of a novelty—thus causing more than a few smiles by charmed passerby in the city.
Don't be surprised if people tend to stare at your while you use them or ask questions about its functionality, it's still "new" to Florentines and visitors alike and like anything new in a city known more for what's old, getting used to such a service takes a little time. The aluminum bike comes with orange wheels, a basket and bell, there are no gears and it runs on a single speed but there is an adjustable seat which helps because these babies are small.
The first step is downloading the MoBike app and creating an account that needs to be verified using an (Italian) cell phone number. I'm not personally sure if it works with a phone number outside of Italy but I'm hoping someone reading this post can shed light on that question and leave a comment below. * update – I have heard you can use an-out-of-Italy phone number to register, I can't verify that myself but hoping more people will comment and share their experiences on this post. 
Using the Mobike app, all you need to do is find the nearest bike and press "unlock" to scan the QR code located on two areas on the bike to unlock it. At this point you can start your journey straight away. Once you arrive to your destination, and at an authorized bike-parking area (which in Florence might just be an empty wall or curb. The "rules" on where to park are still vague – but, you can manually lock your bike and be on your merry way feeling pretty smug about your thigh workout.
The app is free to download and shows an easy-to-read GPS map of available bikes scattered around the city. On the chance that there is an issue with the functionality of the bike or the lock, it is possible to report the problem through a special form on the app. This is nice because they certainly won't stay virgins much longer (sorry mom).
https://www.instagram.com/p/BXe9ccAjr9M/?taken-by=girlinflorence
Since August, I have been using this service a few times a week and I've seen MoBike's colorful presence in every single area of Florence, from Isolotto to Settignano and even surprisingly as far as Galluzzo. Of course if you want to be sure, they tend to gang together  in the historical center around the Santa Maria dei Fiore (Duomo) and the Santa Maria Novella train station. Naturally due to its ease of use, people have taken to it like a river rat enjoying a buffet dinner in the Arno river. 
I like to hum Katie Melua's "Nine Million Bicycles" hit and share a knowing smile with those straining their thigh muscles up a hill on what is a very heavy bike to use on a daily basis. Hell, even Hercules would struggle up a hill with these. 
Of course nothing is perfect, some of which is outside of Mobike's control.
The city of Florence has a serious lack of bike-paths or instead has ones that are intermingled with pedestrian walkways (along the Arno) which can make it tough to ride safely in crowded areas. This is no news to those who use a bike on the daily— but it might come as a surprise for out-of-town visitors who are accustomed to more organized bike lanes (feel free to write our major, Dario Nardella). So far I haven't had many issues finding or using a bike though I imagine after a bit of wear-and-tear on the very unforgiving Florentine cobblestones, that number might increase in the near future.
Pros
Super-simple to use, app is very user-friendly with the only requirement being you having an Italian number
Great interactive map shows where bikes are located around the city, plus you can reserve any bike 15 minutes in advance
Super cheap – 30 cents for 30 minutes, soon this rate will be increased to 50 cents.
Adjustable bike seat (still a bit short though).
Bikes are dock-less, which means you can park in any bike spot, or wall hehe, around the city
Payment service is easy to use and quite efficient, after the initial 1€ deposit, you can put 5€ increments to start riding straight away.
Many bikes in Florence means you won't have to walk far to find one!
Cons
Small, made for body types that are a bit shorter than my 5 9" body frame. Plus, I feel like a little like a kid when I ride MoBike
Really heavy for those who aren't used to riding bikes daily. Plus, there are no gears and even a short ride can be a sweaty one, even on flat ground.
No prompt when the ride ends, you have to manually lock the back wheel which could be easy to forget.
The "authorized parking" areas are vague which often leads to clustered MoBike's left in random places.
Have you used MoBike yet and if so what do you think of how its affected Florence? So far I'm a fan! 
---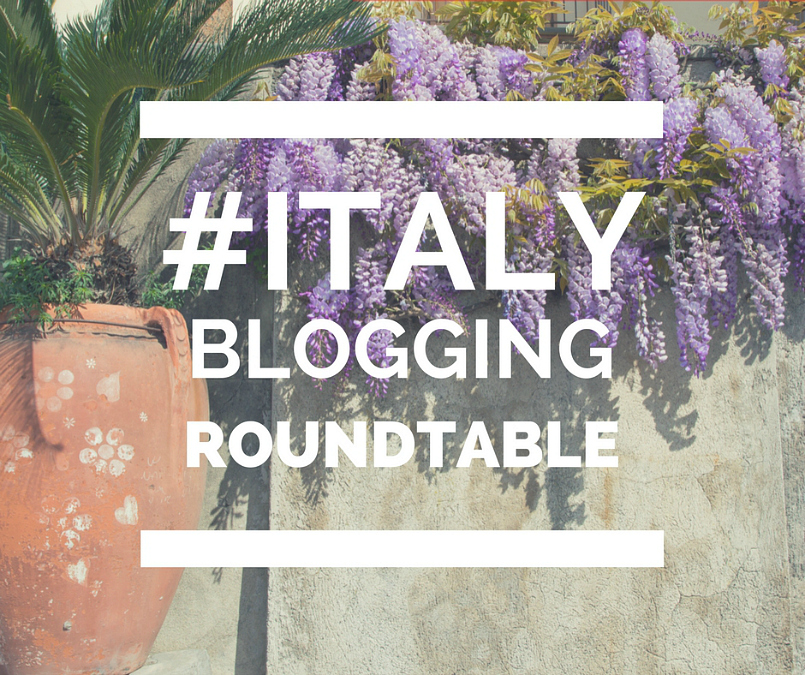 This blog post is part of a series called The Italy Blogging Roundtable. Every month our group of Italy based writers takes on a new theme, this time "modern," my fellow cohorts have added their contributions that you read below via the links. As per usual, your stories are welcome too. Sharing is caring and make this gal happy by leaving a comment or sharing this post.
Italy Explained – Where to See Modern & Contemporary Art in Italy
Ciao Amalfi –  Francesco Clemente's Standing with Truth for Ravello 2017
SaveSave