All hail the boutique hotel. You've heard it a million times when searching for accommodations while traveling and, it sounds pretty cool right?
In my opinion, it's a term that has been slightly abused in the travel industry.
Of course the definition lies in a subjective, personal analysis, though it is to my personal belief that they are meant to be intimate accommodations that don't feel part of a chain, typically unique in design, preferably family-owned or at the very least, reflecting the local area.
Instead lately I've seen the term applied to a number of tacky places that want to appeal to discerning travelers looking to avoid chain hotels without providing anything really special. The idea of a boutique hotel (to me) is representing anything but cookie-cutter, giving those a stay that more resembles being a private guest in a home than just another hotel guest. I've reviewed hotels for major websites and contributed to guide books so you can imagine that I've stayed in a fair share of accommodations around the world.
I spotted this quote which I feel completely represents what a boutique hotel should stand for:
"A great boutique actually starts with simplicity and "good taste," and then you "jump on cultural trade winds, grab that, and master it until alchemy happens." – Ian Schrager at the 2015 BLLA Boutique Hotel Investment Conference (Source: TravelPulse.com)
When I think about boutique hotels that stand out, my mind wanders to our March trip to Mexico. Two weeks exploring a country so vast and interesting, I vowed to come back as soon as I arrived. We traveler from Mexico City to Taxco to Oaxaca and San Cristobal before heading to Playa del Carmen to meet my family.
In San Cristobal, I found a place called La Joya Hotel, a place we so loved that it would be a shame not to dedicate a post on this blog. It was the perfect blend of what I believe a boutique hotel should encompass and would be there perfect spot for a couple, honeymoon or no honeymoon.
In honor of one of the coolest couples I have ever met during a trip, Ann & John, this post is dedicated to what they have so lovingly created in Mexico. Below are the elements that I believe any boutique hotel should strive for that they, Ann and John, absolutely accomplished in this highland town in the southern Mexican state of Chiapas.
Rates start around 170$ per night and that includes the best breakfast of your life, made each morning by the always smiling John.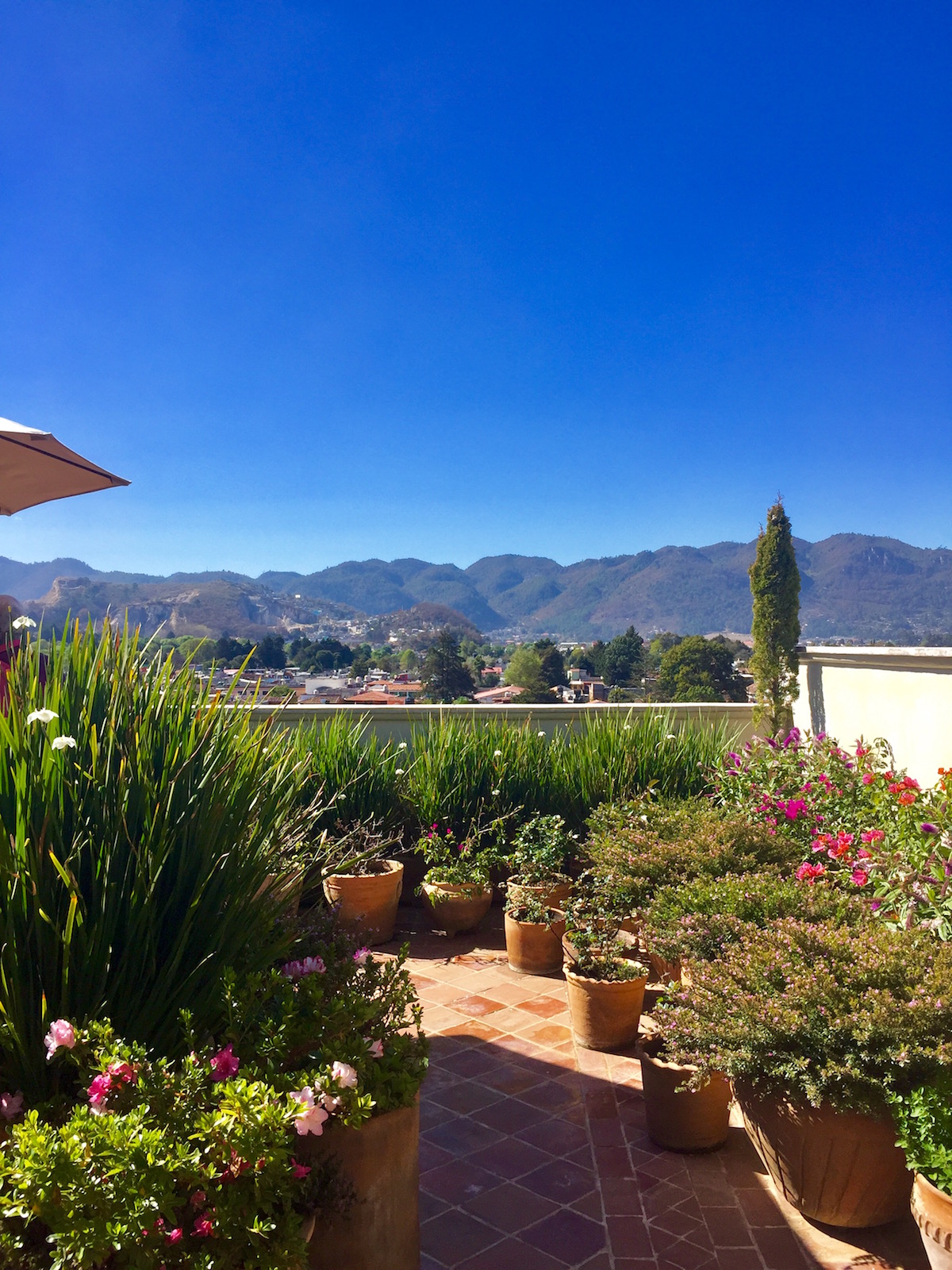 A new life at any age: places with a story 
When I met Ann and John, it was like I had known them for life. Both are veterans of the Peace Corps and have traveled the world, choosing to the leave their life in the USA behind to settle down in Mexico.
They are now retired and between handling this small hotel, they continue to support NGO's including local ones that strive to help disadvantaged communities in the Chiapas area. A topic worth researching when you visit (I'll go more into that later on a post about the area).
Throughout our short time there, we shared many enlightening conversations about the state of the world. Their compassion and kindness were very quick to show through, these are people that love people and have seen a lot in their lives.
Mexico was a choice for their own personal happiness, a choice to live a simple life, running a hotel to meet people and entertain visitors. The restoration of La Joya took quite a bit of time partly because they strived to gain the trust of  locals and use as many local resources as possible. They stuck to a design that reflects both the location and Chiapas culture together with a homey ambiance that would make them feel at home. "John is always bringing things home that he feels the hotel needs on many of his shopping adventures," Ann laughed as she sat with us during our breakfast. John chimed in with "yes, she's right, I can barely go to the market without bringing way more than I can carry home."
On our second night there, we joined them both for dinner with a pair of visiting friends. As we dove into Thai food (seriously cool that San Cristobal has options!), we got even more of an intimate look at their life and extensive friendships which was remarkably generous of them to share with us considering we were mere guests in their hotel.
Of course these experiences can't happen every trip, but in just the right place and with the right people, it's inspiring when it does. I sometimes fear that people are becoming ever more antisocial due to excessive technology, checking in hotel is almost automatic and cold, but pick the right place and you can still connect as a human again.
Ps. if I sound particularly morbid writing that, you can blame Nico for forcing me too watch one too many episodes of Black Mirror.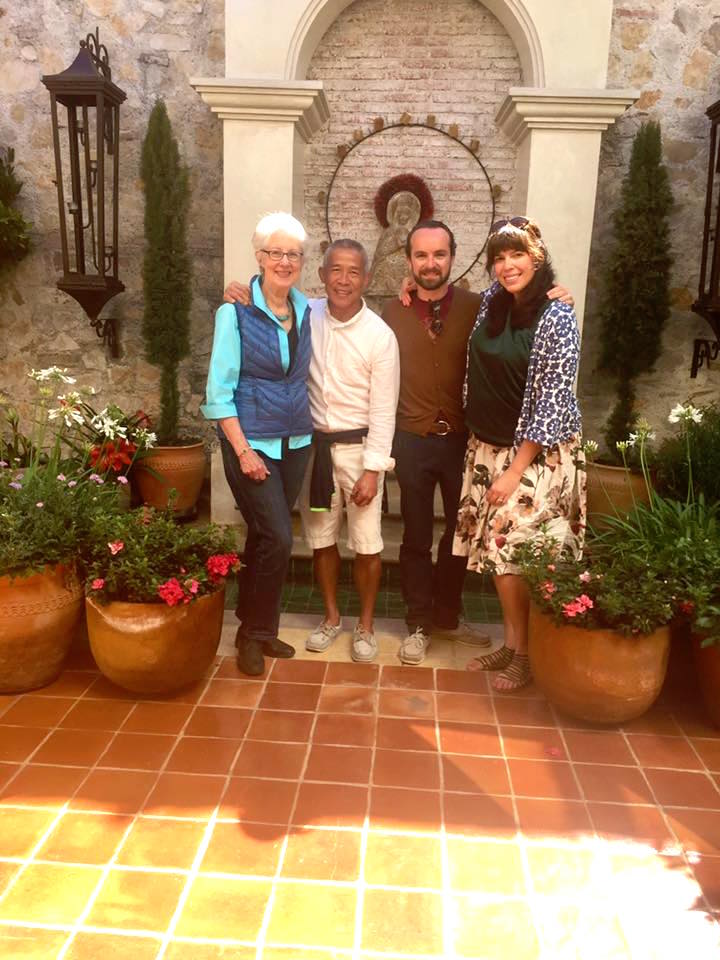 Design that makes sense 
Humans are visual creatures, and in this day and age what we see is more important than ever to how it affects our experience.
I could stay at a nice hotel, we comfortable enough bed sheets, a pool, a rooftop bar and probably forget about it in a year's time. Take me to somewhere where I can't stop looking at the details (in a good way) combined with generous amenities, then you've hit a winner. I like when design isn't just a copy of the hipster look you see in so many places across Europe but is instead one that reflects the local culture and architecture. Distressed piping can look cool,  sure, but it would be a little out of place in a place like San Cristobal.
La Joya was like an oasis, in every single way. 
It was a bit like stepping someone's grand home,  complete with a leafy green entryway, open rooms lined with bools, plenty of cozy inlets to read, relax and two terraces overlooking San Cristobal's mountainous terrain for guest use.
The design of La Joya is representative of both Ann and John's creative prowess and their good taste inspired by Mexican and colonial traditions. You'll discover Talavera tile from Dolores Hidalgo, copper from Michoacan, tin from San Miguel de Allende, lanterns from Puebla, old columns and roof tiles from San Cristóbal de Las Casas, beams, pechos de paloma, local limestone and barro tile, brick fireplaces, plus textiles, art and photography by local artists. 
Our room in "La Concha" featured a lovely canopy king bed with heating (it got chilly at night!) a beautiful limestone bathroom, a living room space with art and books from the area completing the charm. Around the doors were colorful handmade wool pom poms that are native to the Chiapas culture, in fact we liked them so much we visited a local shop to buy them for our house. 
I also appreciated the fact that they support local artists and gave me the head's up for a photography exhibition featuring some young local people from Chiapas which was a fun experience for both Nico and I.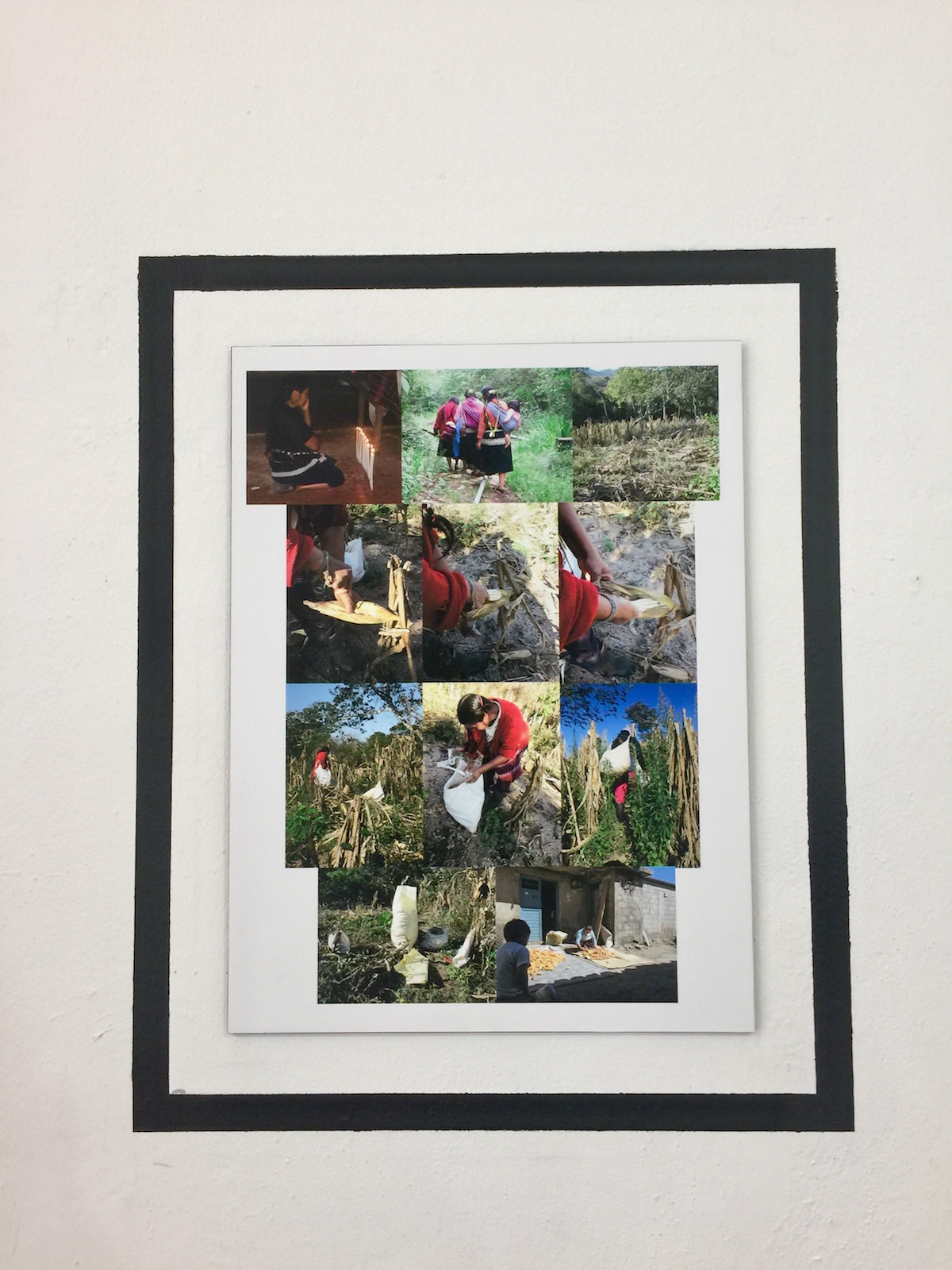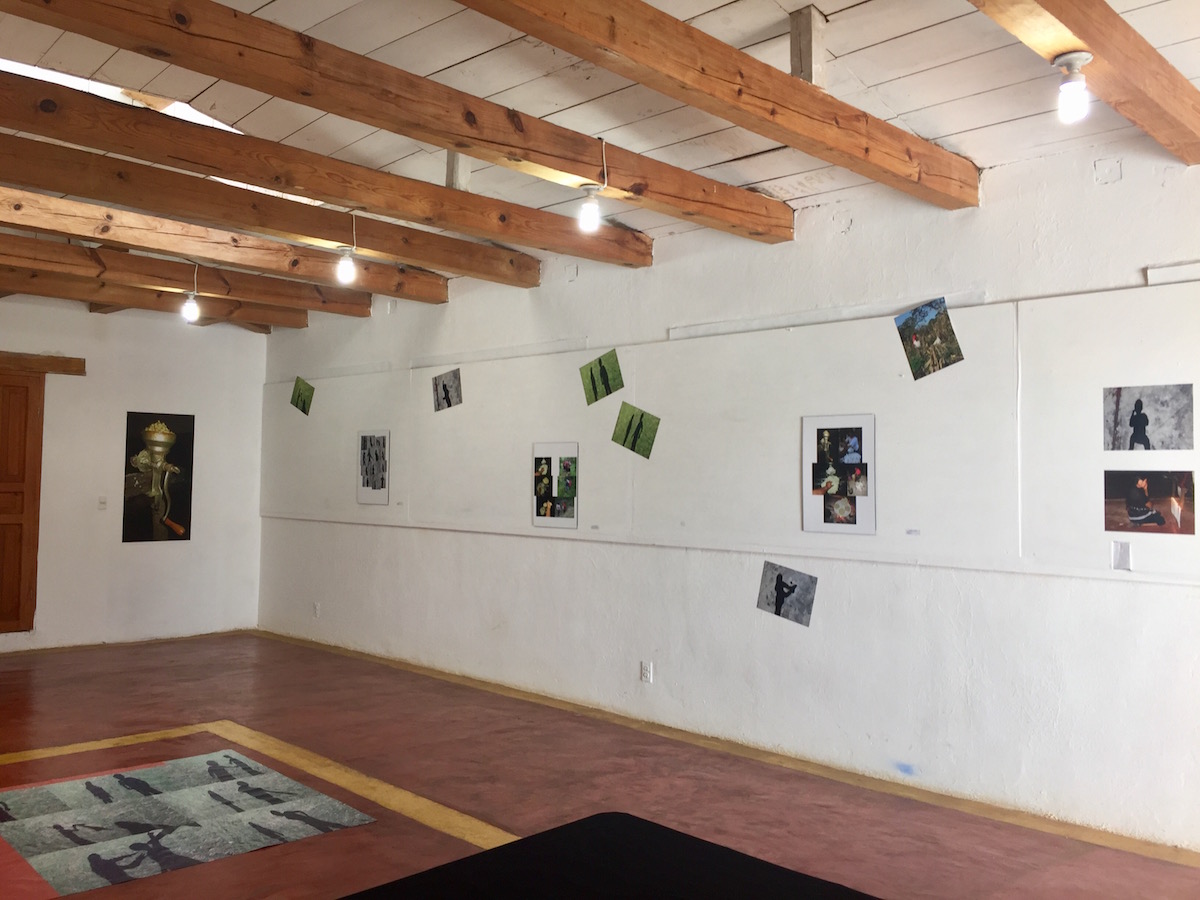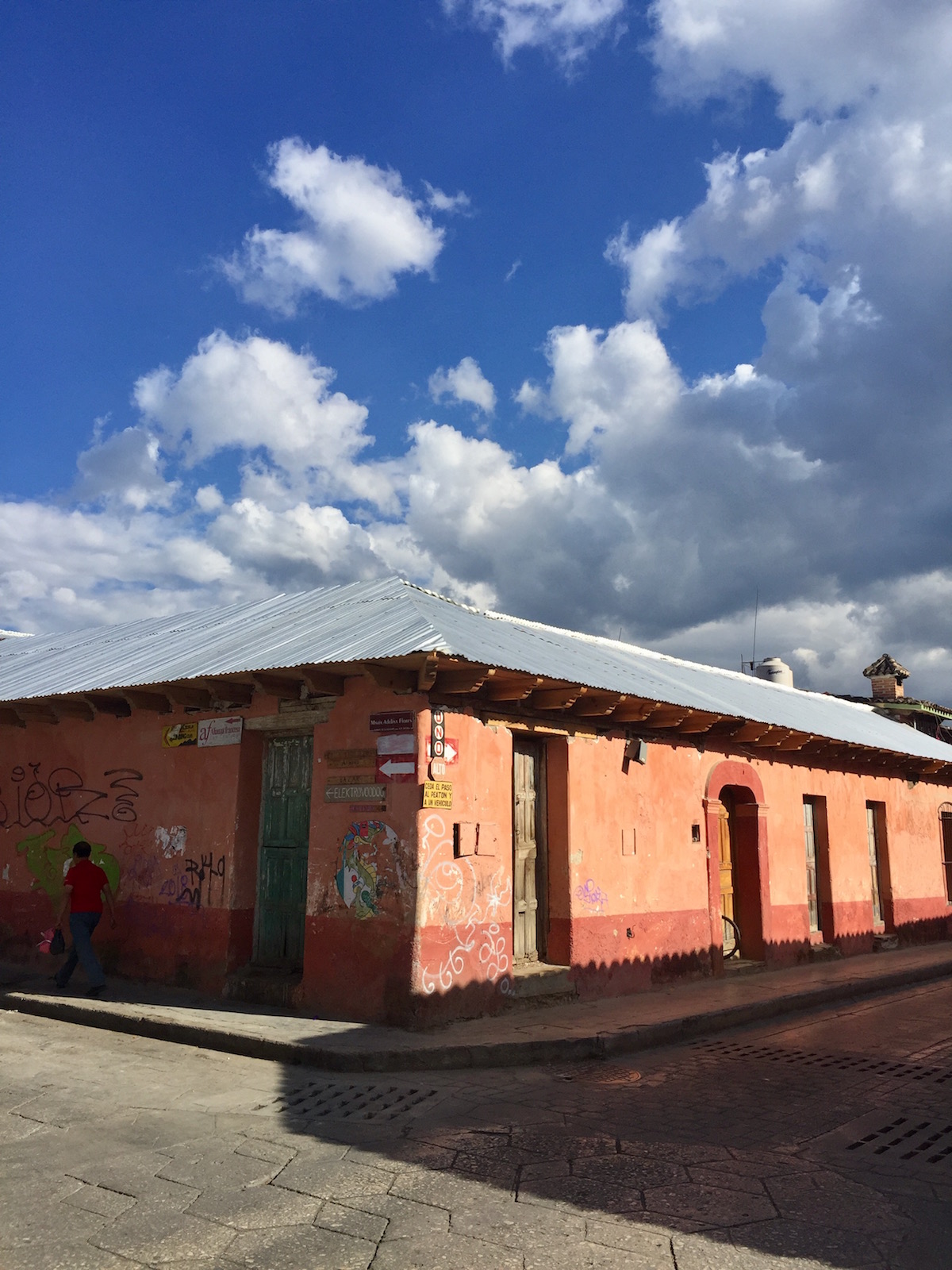 Location
As much as I'd love to advocate staying far from any major city center, unless you have a lot of time to get around, location is everything. If you're anything like me, you want to be able to return to your room for a shower, nap, cold tea and just zen out for a bit or catch up on emails before you commence the rest of your day.
La Joya is located in the Historic District just one block from the Real de Guadalupe walking street and two blocks from the center town square. It was close to everything we needed and yet on a quiet street that meant I could actually fall asleep at night. I would opt for a place that was no further than a 20 minute walk from the main sites, alternatively inquire about the easiness of public transportation or shuttle drop-off. 
I asked John how they found La Joya and it was by peeking through a hole in the door and finding a derelict but splendid property. He made it their mission to find out more about the place and after restoration, made it into the oasis it is today.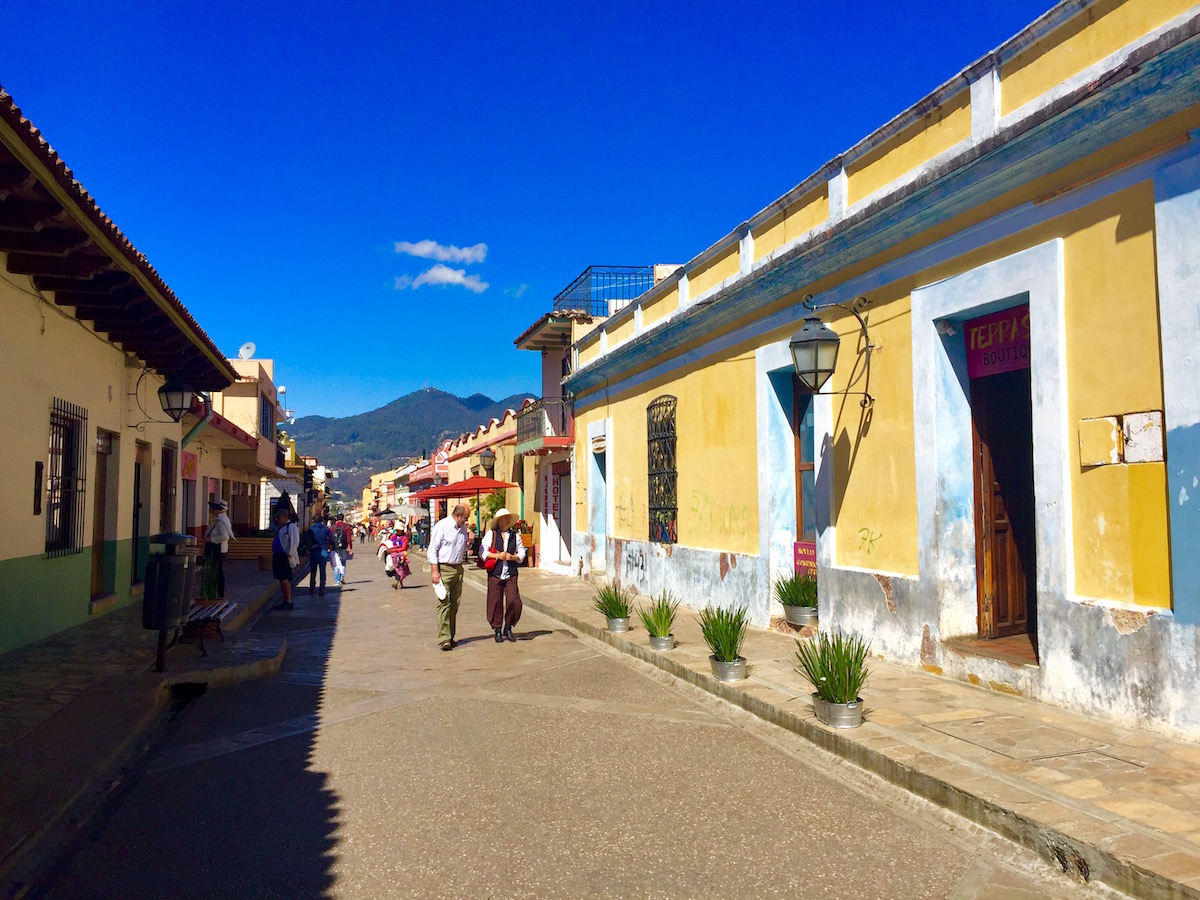 Bigger Isn't Always Better (sorry Texas)
Considering I Texan, a place known for the phrase "bigger is always better." Land of "Texas toast" and any number of oversized, unnecessary food items, I actually like the contrary of that. As my non-humongous husband has taught me, great things come in small doses. The smaller the fruit, the sweeter it is :). We also have adhered to this logic at home, choosing to live in a smaller two-bedroom apartment in the center of a European city as opposed to a sprawling home in the Texan countryside. What matters more to me right now is accumulating less, not more.
How does that apply to hotels? Well, I have nothing against large resorts — it's just not something I personally look for when traveling. I get the convenience for families or those looking to enjoy the all-inclusive resort amenities, but Nico and I adore a place with less space but with character.
La Joya comes with five one-of-a-kind suites, all with their own eclectic charm featuring art and antiques sourced locally from the owners. While it might not work for bigger groups, staying in hotel this small really was like being in Ann and John's personal home. The suites itself were spacious enough to not feel cramped and ours came with a lovely little balcony overlooking the mountains. We felt very comfortable utilizing the common areas of the house and there was always a delightful treat awaiting us: freshly made tea, cookies, a glass of wine on the terrace.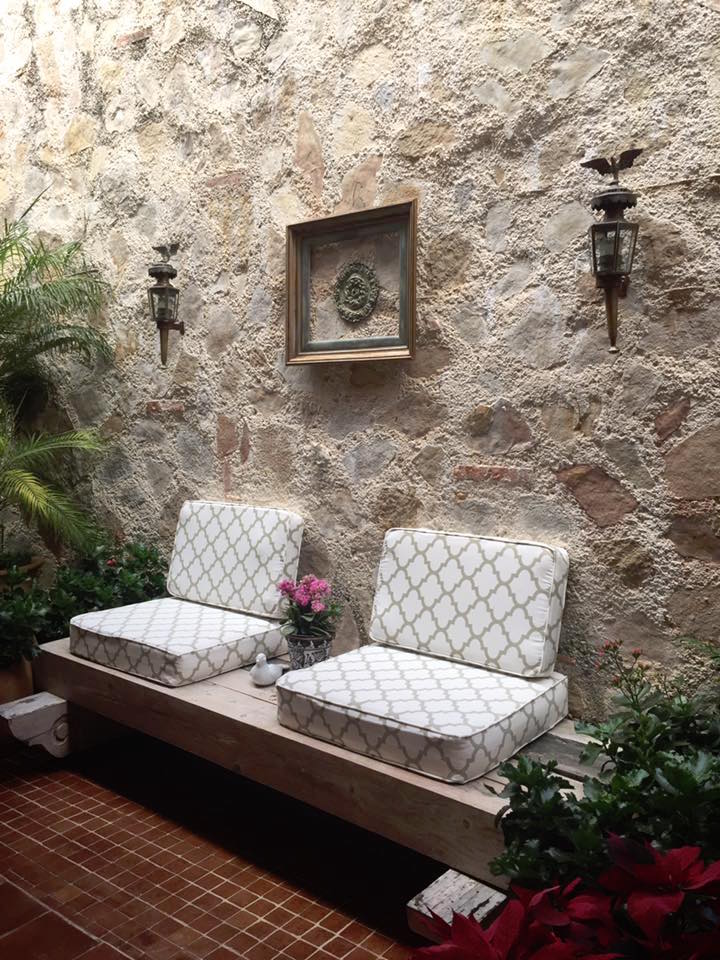 Service & Attention to Detail
Despite the fact that I have lived in a country where customer service is negotiable (Italy…) I did grow up in the States where ideally, the service industry is on top of their game. However, I knew when we arrived here that this was something special.
Despite the fact that we arrived around 7am, stinky from a long and arduous overnight bus ride, John and Ann graciously welcomed us and let us use our room before check-in. As soon as we washed up, we were served a sumptuous breakfast by a roaring fire in the main dining room, the perfect start to kick off two days in one of my (now) favorite cities in  Mexico.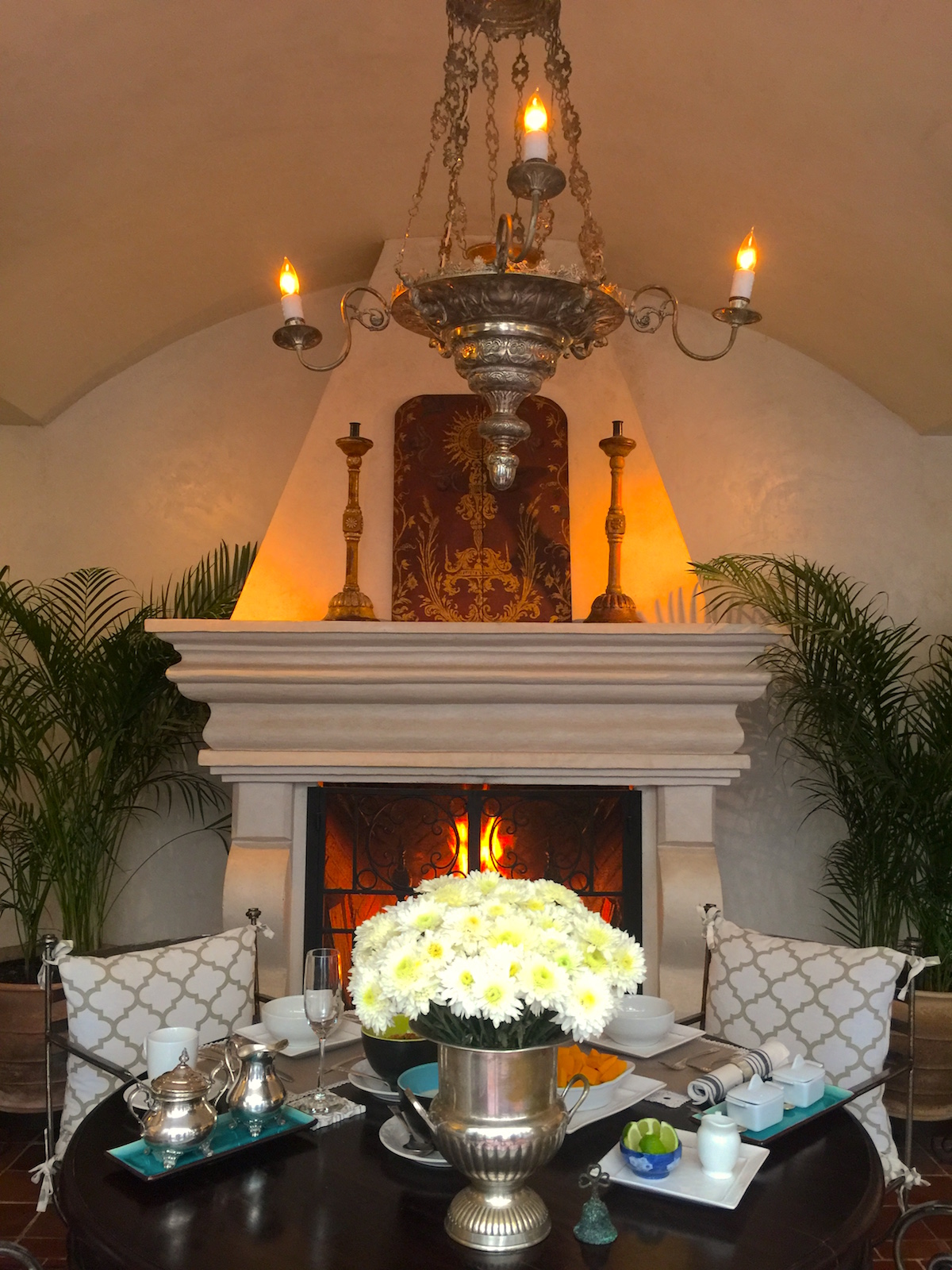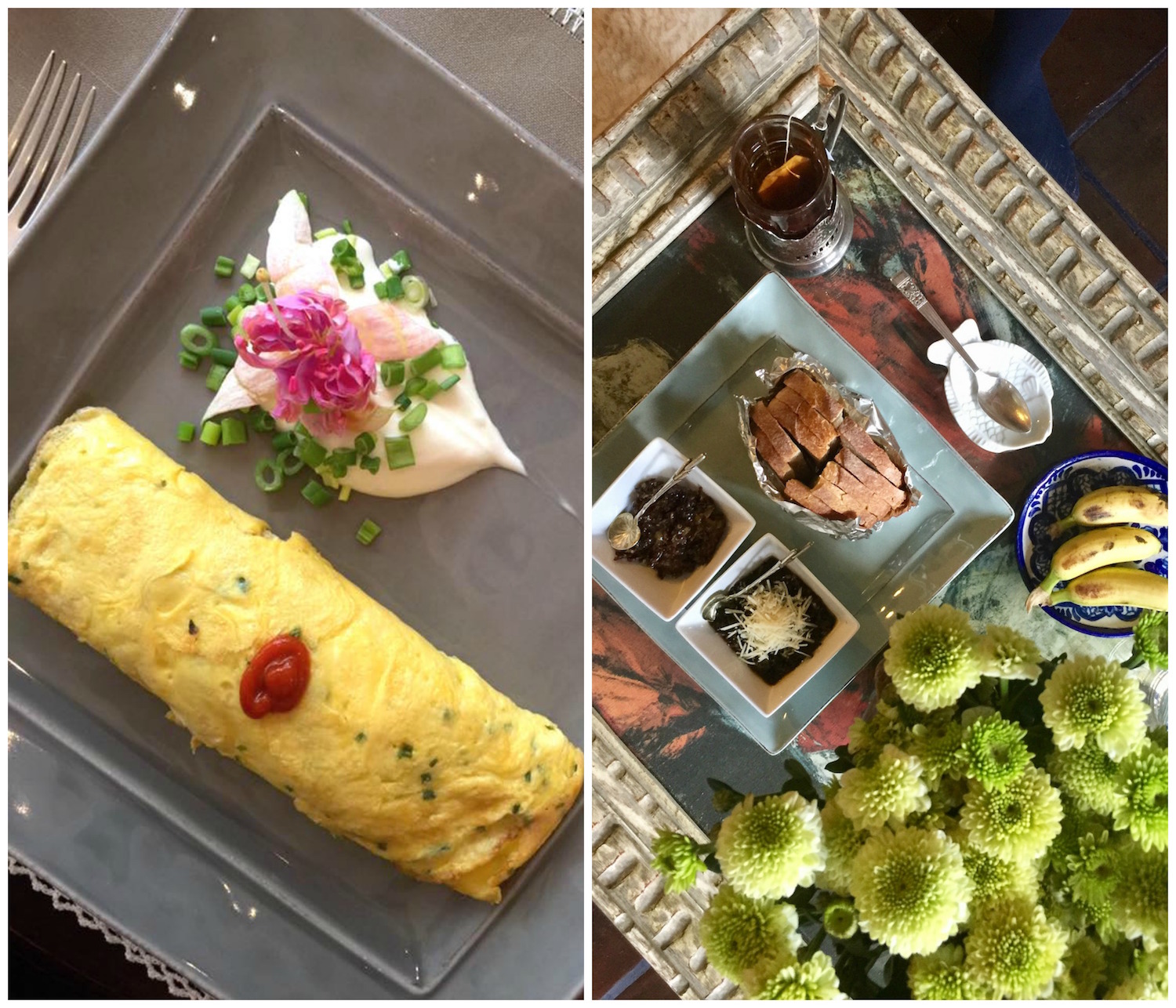 In just two hours, we both felt human again and especially thanks to John's award-winning omelette, local fruits, fried plantains and orange juice, all of which he gets each morning from the local market.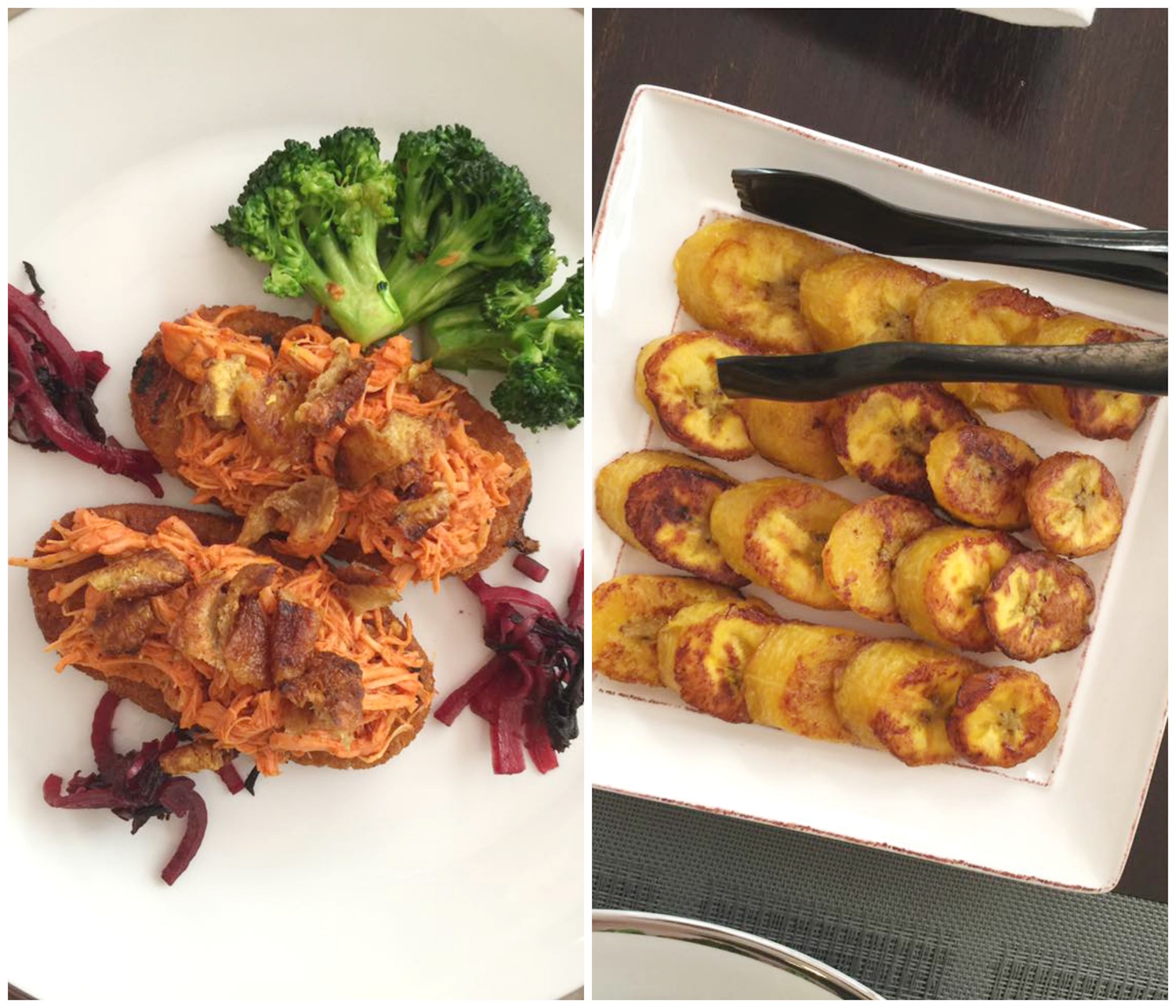 On top of that, John and Ann thought of everything someone might want. Cozy hand towels in the bathroom, great WiFi (THANK YOU) and heat warmers on the bed for those chilly nights. There was always something available for snack time in the afternoon when we wandered in for a shower and a nap, and it wasn't a packet of crisps. Homemade olive paste on fresh bread, local tiny bananas and dried fruits.
Needless to say, we had a wonderful experience and I wanted to share this to encourage you to think outside of the box when traveling to Mexico. Despite what you might hear on the news, don't be scared to travel to its smaller cities like San Cristobal, Oaxaca and Taxco. Stay in a small boutique hotel or B&B and don't be afraid to ask questions or get a little more acquainted with whomever works there. It might just change your whole travel experience as this did ours..
Quick Details
La Joya Hotel San Cristobal de Las Casas
Address:
Francisco I. Madero 43A, Barrio de Guadalupe, 29200 San Cristóbal de las Casas, Chis., Mexico
Phone:
+52 967 631 4832. Rates start around 170$ a night. 
*Disclaimer: While I was hosted two nights generously by Ann & John, all opinions are 100% my own. This is truly a gem of a hotel. 
..