This week's locals I love is someone I truly respect and who I've only actually met this year. A bit surprising since Florence is such a small town and you would have thought our paths would have crossed much sooner. However just another reason to adore where I live, it constantly has the ability to surprise you.
Lisa is an acclaimed author who's books The Promise and Death in The Mountains have kept me enthralled, as she delves into the world of a Tuscany from the past and also the struggle to find one's way in Italy. Something so many of us can relate too. Lisa is whip-smart and knows how to have a laugh. We've shared more than a few cappuccinos together and her outlook on life in Italy (read below), especially as a female looking to live and work is something every starry-eyed Italy love should read.
Thank you Lisa for agreeing to be a locals I love on the blog. To you all, cara readers, I wish you all a wonderful weekend and Buon San Giovanni (today is festa di San Giovanni) celebrating the city of Florence's patron saint with a costumed historical parade, the last match of Calcio Storico Fiorentino and a fireworks show best seen over the riverbanks of the Arno river around 10pm. We are all trying to survive what is a pretty brutal June heatwave by downing copious amounts of caffe shakerato (espresso shaken with ice) and staying shuttered in our apartments, to leave only at night like vampires who inhabit a scalding Florence.
Name: Lisa Clifford
Nationality: Australia
Profession: writer
Favorite drink: Tenants beer
Find Lisa on Facebook, Instagram, and her website here. 
Tell me a little bit about yourself Lisa, where are you from in Australia and tell us how you ended up in Florence.
I arrived in Florence from Sydney when I was 17 years old, on the classic walk-about (Aboriginal term for moving about, nomadic life) that young Australians do to see the world. I met my husband when I was 17 years old but couldn't believe that he was The One, so came back and forth from Sydney to Florence for 18 years. We finally married 20 years ago.
What are you up to here? Could be hobbies, work, passions or all of the above.
I write books and run Writers Retreats in Tuscany.
https://www.instagram.com/p/BUW_k4qBGoT/?taken-by=lisacliffordwriter
People often describe Italy as a sort of love story upon arrival, and luckily I was able to read your experience in The Promise. Can you share with my readers how your Australiatalian transition has been and finally, how do you see life here now?
I am definitely not one of those people who got off the plane and went 'Oh, my goodness, I have found my soul country!' I came to Italy in 1980 and it was amazing, beautiful and so different from my own country but I did not fall in love with the country rather my gorgeous Italian man. I battled the decision to leave Australia permanently. It wasn't a step I took lightly. I am so settled here now it's crazy! But that is something that interests me enormously. How do long term expats feel? Where is home now? That whole honeymoon thing: the first phase is loving Italy, the second phase is rejecting Italy. Then the third phase is accepting Italy. But what does acceptance of an adopted country really mean, for someone who has lived outside their own country for most of their lives? Are your deepest friendships with Italians or people of your birth country? So to answer your question, I'm not really sure how I see my life here now!
A lot of people have a hard time with homesickness and depression in Italy, what advice can you give those who underwent feelings as you've described in The Promise?
I think it's extremely important for the girls/women who fall in love with Italians and want to live here, to have a skill that can be transplanted to Italy. Some kind of career that gives you a reason for being here that has nothing to do with your 'amore'. There seems to be a plethora of English speaking girls married to Italians now. There were a few when I arrived in 1980 but so very many of those early girls have left their Italian men and gone back home. The reasons are manifold. Loneliness, unfulfilled careers, no career, boredom, incompatible cultures, different life expectations. I mean, I could go on and on. But if the foreign wife/girl/woman lives her life only through her husband, is that enough for a foreign, smart, educated girl nowadays? No, I don't think so. Then the babies come along and she can feel more isolated. There will be different expectations on how to raise those kids. Different cultures raise children differently. There are loads of clubs, groups and networks now in Florence for foreign girls. When I moved here there were none, so we started a Network for English speaking girls with meetings, speakers etc in a language school at night. I think that Network has flourished. My understanding is that Network is huge now. I would say (as far as I know) that almost all of the women who started Network have gone home to the countries of their birth. So joining or creating a group helps but it's not the answer. Career, groups, interests, hobbies that are yours, that are nothing to do with your husband. Give your life your own roots here. Give your life as much meaning here as possible. Try and make a difference here. All of that is important to your own self-worth and your own sense of belonging.
https://www.instagram.com/p/BTYf4hghEWC/?taken-by=lisacliffordwriter
Speaking of books, I also read "Death in the Mountains." What inspired you to write such a thriller about the Tuscan mountains?
I felt that there was a wave of I Love Italy So Much but people had no idea how desperately poor this country was, such a short time ago. Who were the rural Italians before both wars? The country home, the casa colonica, is bought and renovated. But who lived in it? Why were so many country homes abandoned? What are the stories behind those homes, farmers? How did they love, live, eat? I'm a journalist by trade so stories and curiosity are a part of my life. Also, my mother-in-law is very important to me and it was her grandfather who was murdered. Death in the Mountains is homage to the sweet woman who took me into her heart and life – our Nonna. I guess I wanted to tell her family's story.
I also know you run a popular writing retreat twice a year, can you tell me how that September's retreat will be like?
Hopefully teaching others and mentoring can be a part of everyone's life. I find it enormously satisfying to help others tell their stories. I love it. Mentoring and providing a dream location for people to 'rest on the page' is very rewarding. What are your writing dreams? How will you achieve those goals? Can you move past the slush pile? How engaging are your first five pages? Is the traditional publishing route right for you or should you consider the Indie route? There is a lot to learn so I fly successful writers and publishers over from the UK to teach. This year the commissioning editor of HarperCollins Publishers UK will also be with us for the week of September 10-16. An incredible opportunity for writers to meet and talk with someone who actually buys your work. My goal is to help people improve their work as well as sell it!
Can you share some of your favorite memories from previous retreats?
Every night at 6pm we Live Skype with agents and publishers in the US and UK. I provide the wine and it's beyond fabulous for me to see our writers so happy at the end of a good writing day. You can tell they are pumped. You can see it in their faces and hear it in their voices – you know they have written their best work that afternoon. We have classes all morning, have lunch in the garden and then everyone writes (normally in their rooms) all afternoon. Then we meet for wine and Live Skypes. If someone's work is not flowing we are there to help. So everyone's writing improves, tightens, sharpens, evolves. That's an experience I have during every retreat. That creative flow is a favorite memory from each one.
What advice as a published author can you give an inspiring writer who might be shy to get their story of Italy out there?
To be frank, it's difficult as the market on Italy and moving to Italy is saturated. You have to have a very gripping, new angle on moving to Italy or being here. You can upload and self-publish your story for E-reading sales, no problem. And you may do quite well as long as you have a good social media following. However, if you want to be traditionally published you must come up with something totally new. Ideally suspense, something tense and tight. I have a few writers with good, well written accounts on moving here with mostly Coming of Age genre story lines. Writers don't want to hear this but a traditional publisher will not take you on with solely that story line. In general, avoid cliché at all times. Dig deep, examine your emotions and learn new ways to express your emotions into a story by showing not telling.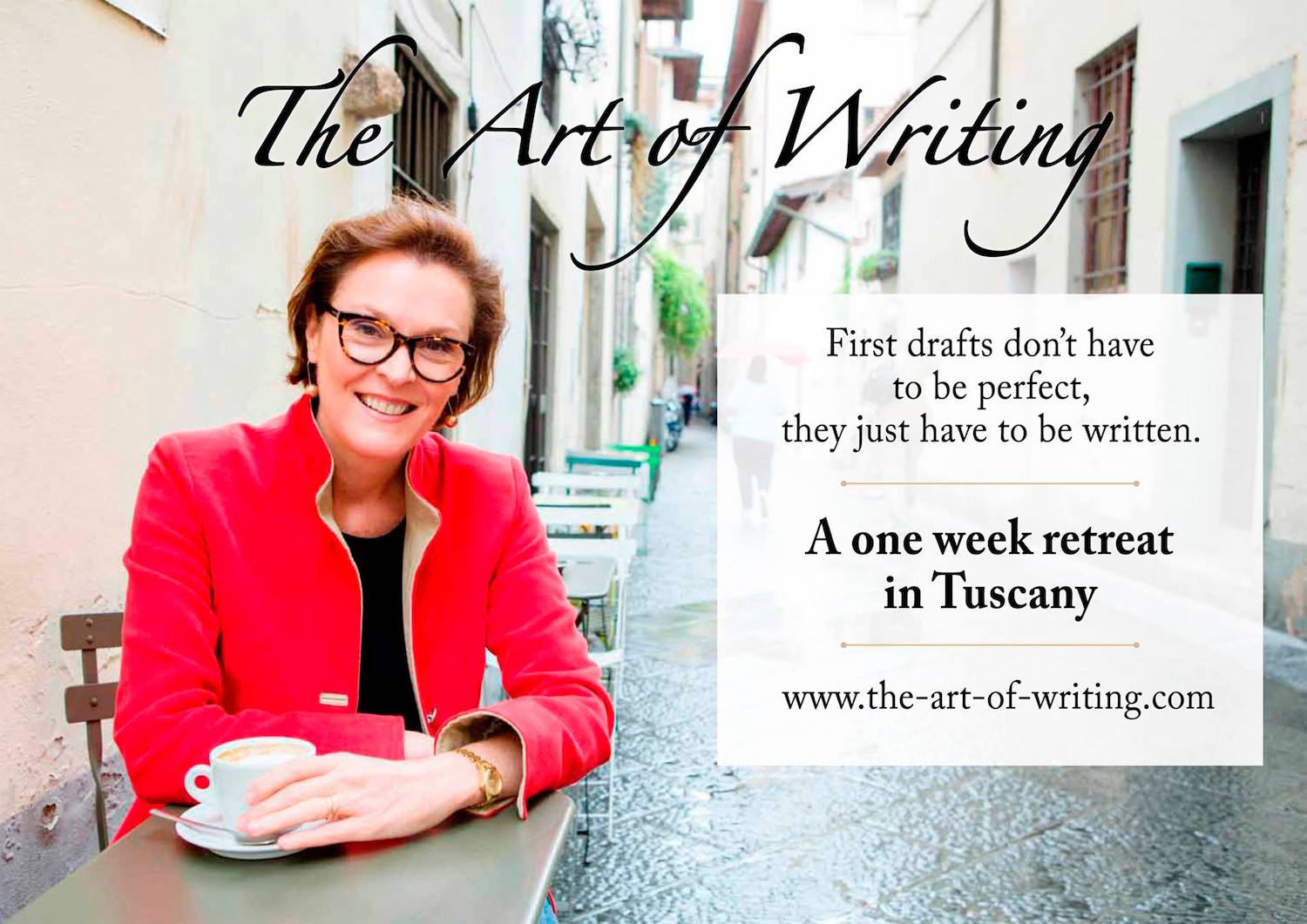 What annoys you about Italy? Feel free to be as open as you want.
The masculine driven lack of equal rights and opportunities. The expectations that as a women you act and think in a certain way. Basic gender bias within the core of the male psyche. This is not just an Italian thing, of course. However this way of thinking is imbedded in a way that Italians have not yet even begun to examine. There was no Italian word for sexism, nor bullying. Funny how often the two go together yet Italians had no word to express either.
Do you think life in Italy is for everyone? Why does it work for you?
Italian life is not for everyone. And I'm not even sure that it is for me. I manage my life. I've been coming back and forth to Italy for 38 years, have lived here permanently with kids, home, farm, dogs and cats for 20 years. So life is busy and full of beautiful emotions. However, if I thought living here was for me I might stop questioning and examining the issues that surround living here. Not being complacent about living here is what I do, it's become my job.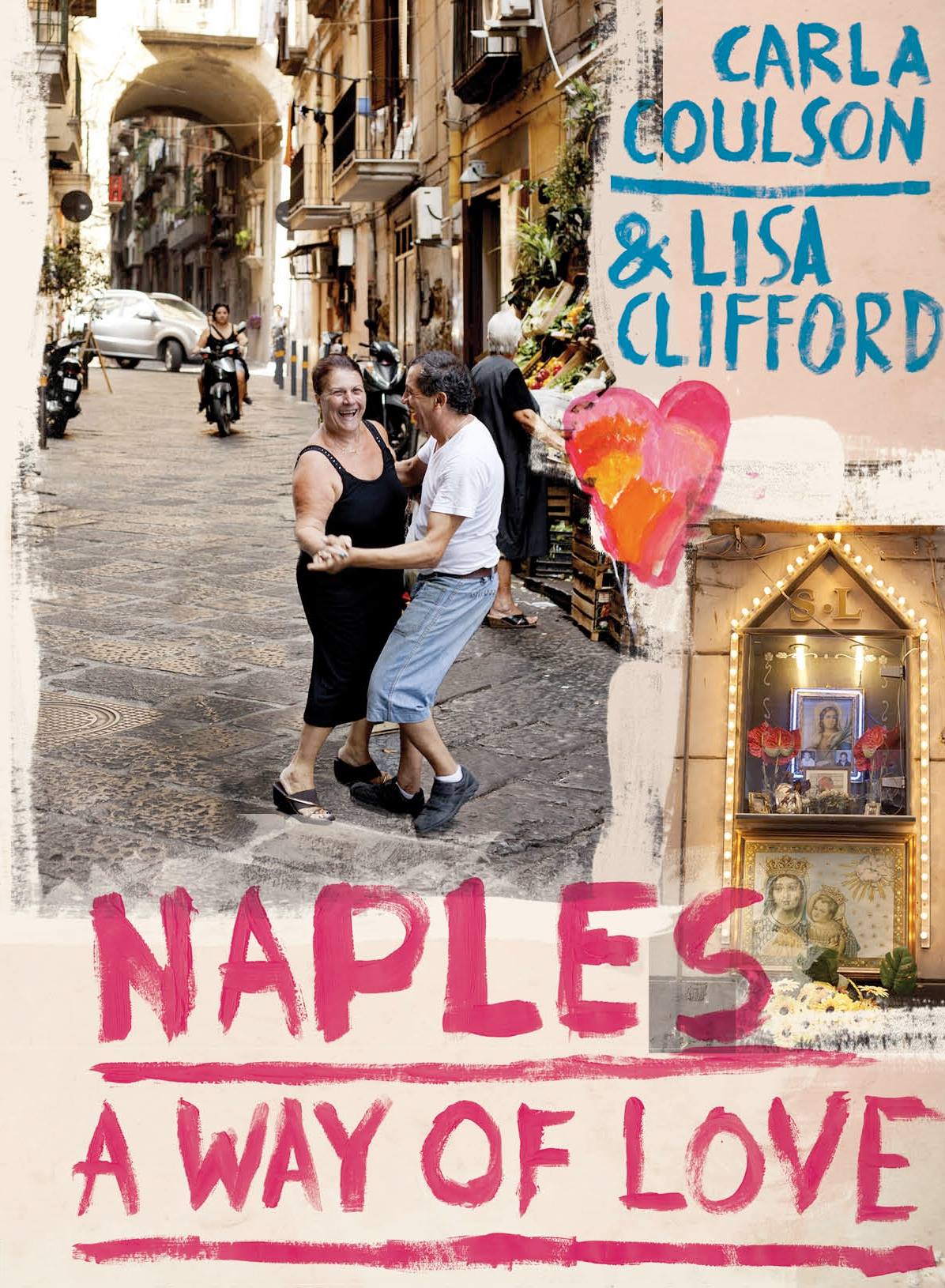 Weekend escapes: where do you go when you need a break from Florence and why?
I go to my house up in the mountains of Eastern Tuscany, Casentino. My mother-in-law gave me the house several years ago as she is too frail to farm the land and care for it. So it is somewhere I go to write and get away. I don't get away very much to mini-break Tuscan locations unless I am writing a travel piece. Mostly I go to my own farm and write or take care of the orchard.
https://www.instagram.com/p/BQfWTJzAxn4/?taken-by=lisacliffordwriter
Favorite Tuscan comfort food and where to get it J?
Tortelli di patate e ragu o salvia e burro at La Rana restaurant near where the Arno River begins, on the Arno River at Stia, Casentino.
Last question… what is you working on next?
A fictional story set in Florence about an isolated foreign girl who becomes involved with the wrong kind of people. We'll see whether I can stick to that plot line or digress!
If you had to make up a tagline for Florence according to Lisa, what would it be?
I'm not sure what a tagline is. I'm a generation past taglines and hashtags. I'm trying to learn and catch up!
---
Thank you Lisa for being so open and frank, I appreciate your insight and I look forward to our next cappuccino! For aspiring writers or those who just want to be with likeminded folk, check out Lisa's September retreat in her beloved hills of Tuscany. Also worth noting, one of the In-house guests this retreat is Martha Ashby, Director of HarperCollins Commercial Women's Fiction UK. What a wonderful chance to speak with someone directly in the industry!