"We are friends for life. When we're together the years fall away. Isn't that what matters? To have someone who can remember with you? To have someone who remembers how far you've come?" ― Judy Blume
The day I met Kat we both had no idea how important we would become in one another's life.
ps. If you're reading this post just for tips on Croatia feel free to scroll down
It was 2005, cue a ridiculous group of exciting Californians (and me) were boarding a flight from LAX to Florence, Italy, about to embark on a one-year study abroad program with California State University. Due to the mere coincidence of last names starting with both a "j" Kat and I were sat next to one another. I happened to glance down at her footwear, my seat mate had decided that for a 10 hour plus flight, heels were most appropriate. "Who is this girl wearing heels on a plane?" My twenty-one year old brain was of the sarcastic nature and that was so uncool to me it was almost unforgivable.
I have always been the kind of person who took my friendships seriously, a die-hard "girls girl" who thought of friends as pseudo family and I wouldn't accept anything less than perfect. Kat and I's journey continued as we were set up, again by last name, in the same hotel room as we all scrambled to find apartments and while we were more bonded at this point, we decided to find different accommodations.
For me Kat at 21 was always a sort of beautiful, yet confusing creature; so utterly optimistic and seemingly without any problems yet with a certain air of fragility that I felt most people never bothered to see. It was hard for someone like me, with a non-conventional family past and an urging need for "escapism" to imagine.
That year we became super close, both fleeing our household dramas (maybe the lack of WiFi meant we got into each other's business more) to find refuge with one another, a happy duo that became a trio with my best friend from the USA, Ellyn came to join the fun too. Together, we attempted to learn Italian, met actual Italians, went on dates, successfully traveled without google maps to Spain, France, London, Germany and generally had a blast.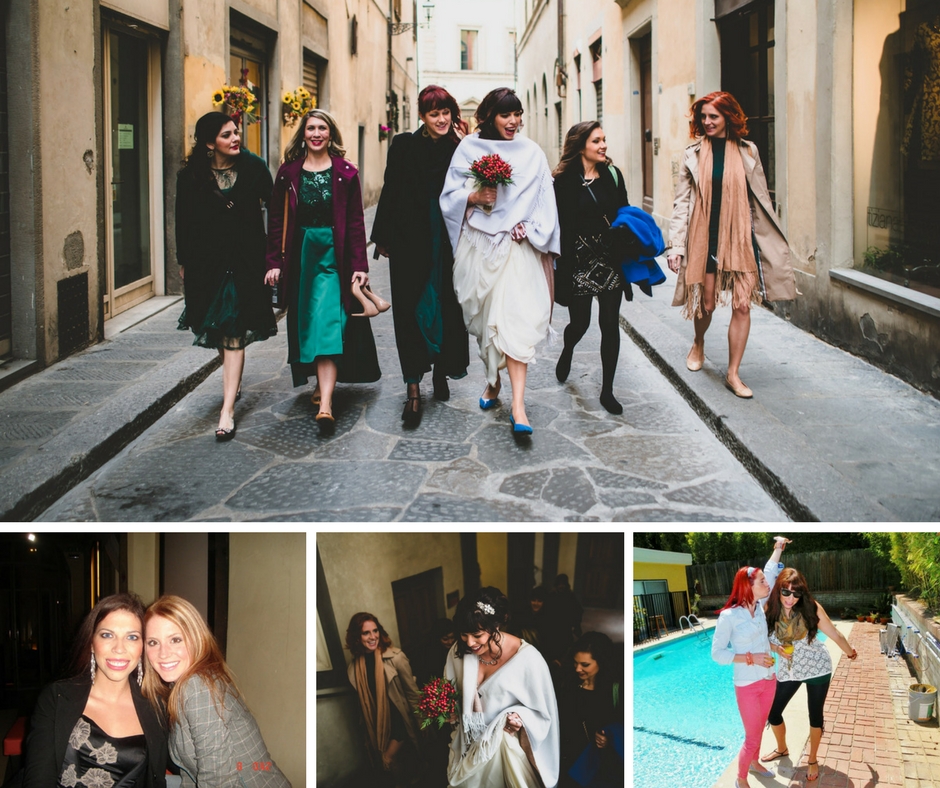 When I moved back to California to finish my degree, I convinced her to come down to L.A.  It was a different time back then. I was "over" life in Los Angeles and in a tumultuous relationship with my Italian boyfriend at the time, yet Kat left any judgement at the door and remained the supportive, optimistic soul that she had always been until I moved back to Florence.
I will be forever grateful for that because like anyone undergoing serious life changes, I am sure I was quite the depressing asshole to be around during that time. One particular night of tears I was locked in my bedroom in the tiny apartment we shared, fighting on the phone as only an idiot twenty-something year-old would do. At one point the door slightly opened, as she entered the room she quietly set down one of her signature sweetened cold coffee drinks next to the bed, a small token that meant she was there if I needed to talk but I didn't have to. It meant so much at the time.
In that almost 10 year pan, we both underwent a myriad of life changes, her's in Los Angeles, mine in Florence, Italy. We've changed relationships, friendships, homes; but despite a sporadic communication style, important life moments were always shared immediately with one another. "I have to write Kat" was a regular phrase in these years. On a visit to Los Angeles in my early days with Nico I whispered on a random bar on Sunset "I think he's the one." I did tell anyone that before, not even myself but it just felt like the right moment. She came to my wedding in 2015 and we danced the evening away in a Florentine villa, her flashing red hair and my curls coming loose as if it had been 10 years previous when we met, coincidentally— but not really, in the city of Florence.
Flash-back to early 2016, when up popped a message from Kat "hey… you want to go somewhere?"
While it had been a long while since we had traveled just the two of us, she came to my wedding in 2015 and this was her chance to take a mini-sabbatical before starting a new job.
We decided on Croatia.
It was a country neither of us had been and since it was August, my least preferred time to travel, at least we would be near the water. She flew in from Los Angeles but I only had a quick one hour flight from Florence to Split on Vuehling. It was going to be just us two, Kat and Georgy back at it again, and I was psyched.
Our week-long itinerary for beginners was laid out like this: two nights in Split, two nights in Hvar, one night in Korcula, one night in Dubrovnik and one night in Split before we departed for our homes.
This comprised a full week and plenty of travel but luckily getting around Croatia was extremely easy as we mainly took the ferry Jadrolinija from Split to Hvar, to Korcula and finally to Dubrovnik and opted for a bus ride back to Split.
If you are looking for the perspective of a local, I highly recommend thoroughly reading the popular Croatian travel blog "Chasing the Donkey" by Sarah-Jane and Mate, they were very spot on with many of their suggestions.
Stop #1, Split – Woah, Why Has No One Told Me About This Place Before?
Croatia's second largest city of Split is a popular mainstay on the tourist circuit, most people use this as the base in the beginning, or end of their trip. We booked a charming apartment in the old town which turned out to be a godsend when our seaplane plans were foiled. The lovely Darija ended up spending quite a bit of time on the phone helping us to figure out how we would get to Hvar, for that I will be forever thankful. Most of our time was spent slipping my way through the marble streets of the pristine old town (also a UNESCO heritage site) built around the Diocletian palace. In fact, I liked it here more than Dubrovnik, don't believe everything you read in guidebooks, while it might be a port town or transportation hub, there is plenty to love and I loved it all.
This Sailing boat tour was the highlight of our first two days in Split. Duje and Lovre of Set Sails took us around the charming rock face of nearby Ciovo as we ate live sea urchins and talked politics in between dips in the sea. Highly recommend especially if you'd like to learn a trip or to on how to sail. They also taught us that having a coffee usually means lingering at a local cafe terrace for hours just talking without a care in the world, one must never rush a Croatian. 
Bacvice sandy beach is a popular beach where locals go to play  "Picigin' in the shallow waters. For better beaches you want to head opposite towards the Marjan hill where smaller and prettier beaches offer a more secluded approach. 
For lunch on your own or in a small group, Uje Oil Bar offers a selection of delicious tapas style dishes, cheeses, jams and 50 different kinds of oil.
For dinner in two we loved outdoor restaurant and bar Figa, set in the old town with colorful tables and cushions
Stop°2 : Hvar, Our Favorite Stop, Here's Why
Oh Hvar, you pretty thing you. This spot is well known among the well-heeled that regularly travel to Croatia. However, it's important to note that there are two sides to this famous island. Getting there from Split was easy, a two hour ferry ride that cost roughly 100 Kuna (€13,48), we booked a day before at the ticket office at the port (easy to find, just look up the name of your ferry company on google maps). Our ferry landed in Stari Grad but took off to Korcula from Hvar town.
In addition to the popular party spot around Hvar town, there is plenty to discover throughout the island. We also were impressed with the level of kindness and sarcastic hilarity of almost every Croatian we met. They kept me on my toes in a good way. I would absolutely consider spending a week here with Nico in the hopefully, near future. We would of course stay in Stari Grad, the plains surrounding the old town are a UNESCo heritage site and the area was first inhabited in the 4th century. by Ionian Greeks from Pharos
We based in Stari Grad at the most charming boutique hotel I experienced during the trip. Hidden House is the beautiful brainchild of a British couple, Chris and Amanda, who opened owned successful ventures in both Brighton and Ibiza but then found Hvar to suit their everyday lifestyle a little better. It's the kind of place where cats lazily wander the premises, you have full access to Chris's coffee machine and the rooms are small, yet romantic, we stayed in the 

French boudoir dream that is "Adria."

This is also where I ran into Katja of Driving like a Maniac in Hidden House's stairwell and we later shared a fish meal with her and her husband. Rates range from 80-100€ per night. address: 

Duolnja kola 13. 

 

No License, no problem! DIY boat tour. Around these parts, no one seems to mind if you have a boating license thus on the recommendation of Hidden House we reserved a boat for the day to explore the surrounding coastline. It was an easy 40€, plus gas and just in case you think I am promoting danger, the boat was tiny and a slight upgrade from a rowboat. We had a blast bobbing our way in tiny little coves and feeling like quite the independent ladies along Hvar's rocky shores.
Keep in mind that the taxi service on Hvar is a bit of a joke. Compared to everywhere else in Croatia, rates were exorbitantly expensive (at least 25-30€ was quoted to us for a one way 15 minute drive), my advice is to reserve a head of time in Stari Grad and negotiate directly or rent a car.
For traditional Croatian food in a quirky ambiance, we adored "Antika" which encompasses a three-level plus outdoor seating on Duolnja kola 34, the same road as Hidden House. The food ranges from chicken breast salad to fried cheese or a bit of shark, wash it all down with local white wine and you'll be well on your way to a relaxing holiday.
If you head to Hvar town, make a reservation at Konoba Luviji, a charming rooftop restaurant tucked behind St. Stephen's cathedral. Dig into bruschetta and fire-grilled Octopus as the waiter educates you on local wine. This one's a keeper.. address: Jurja Novaka 6.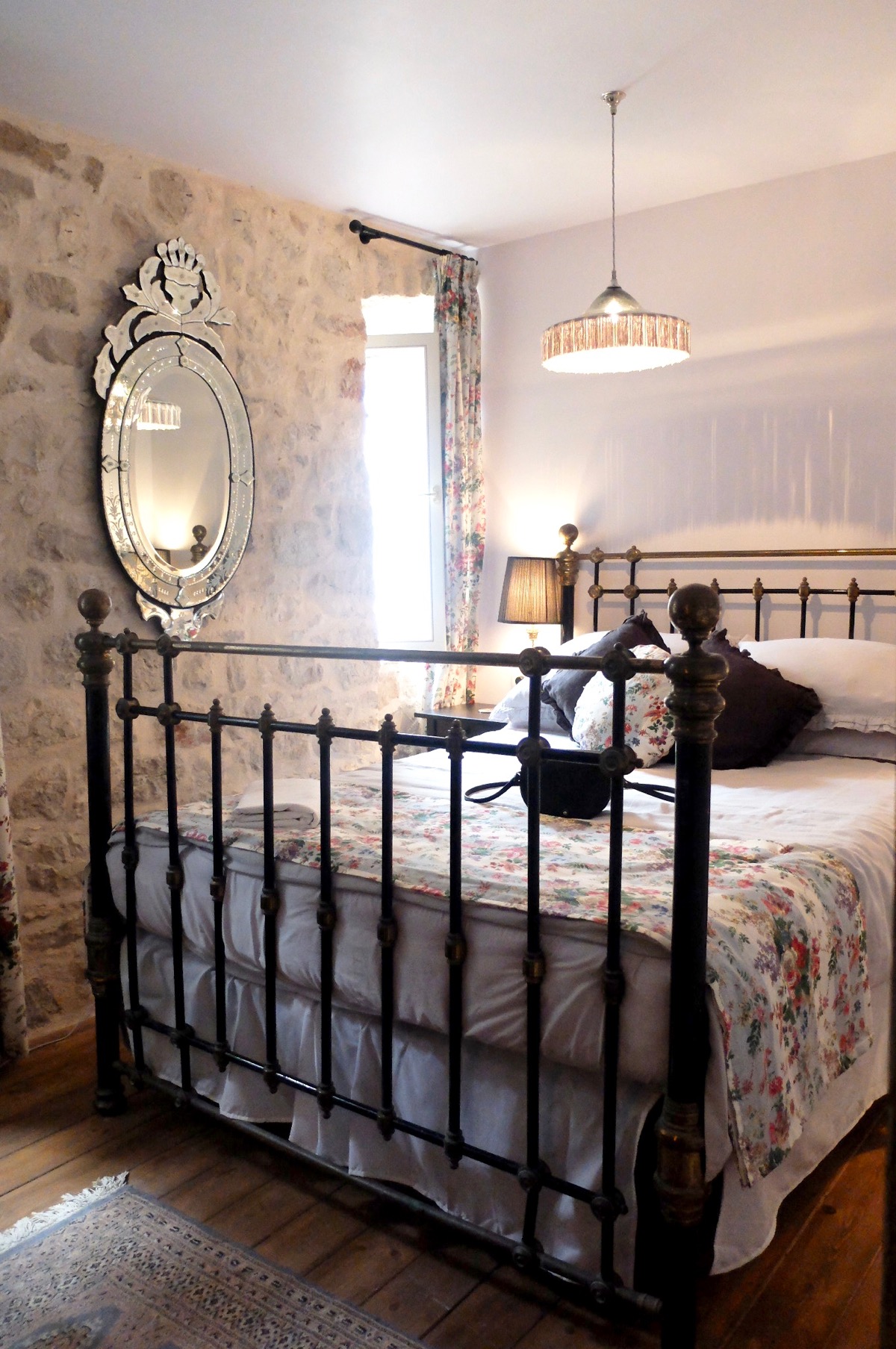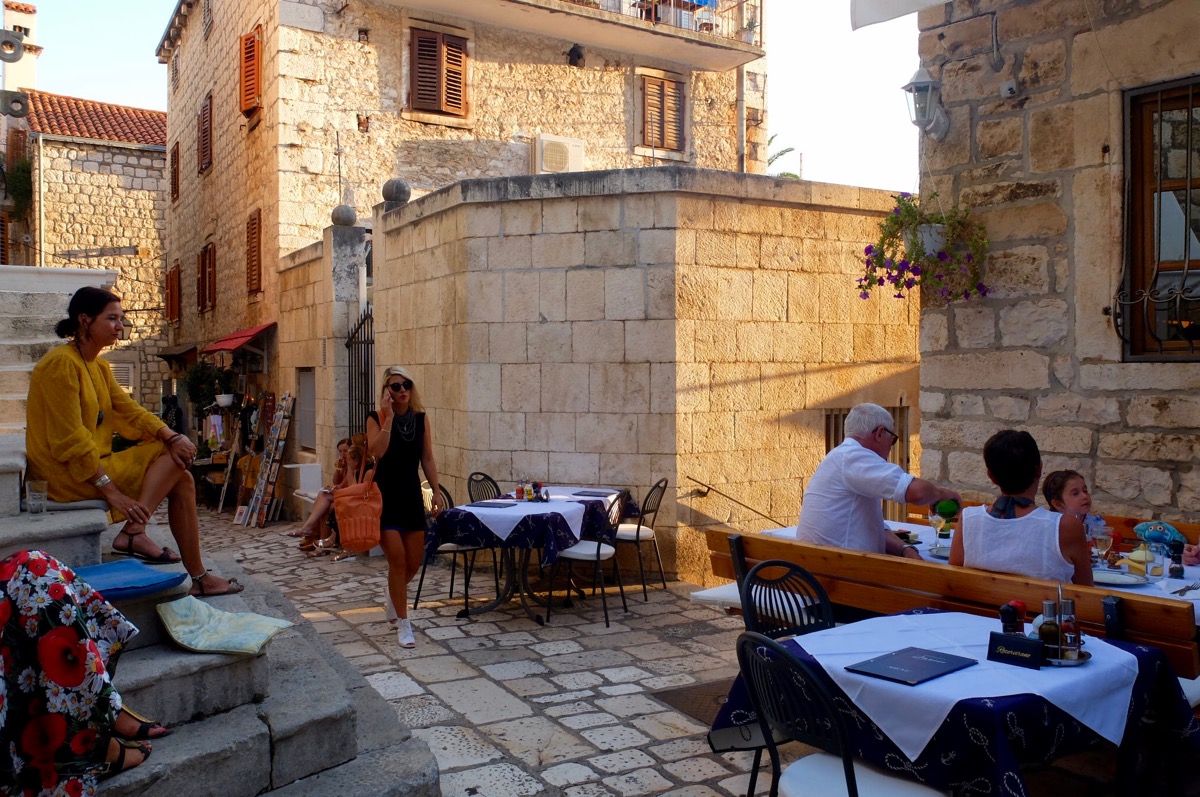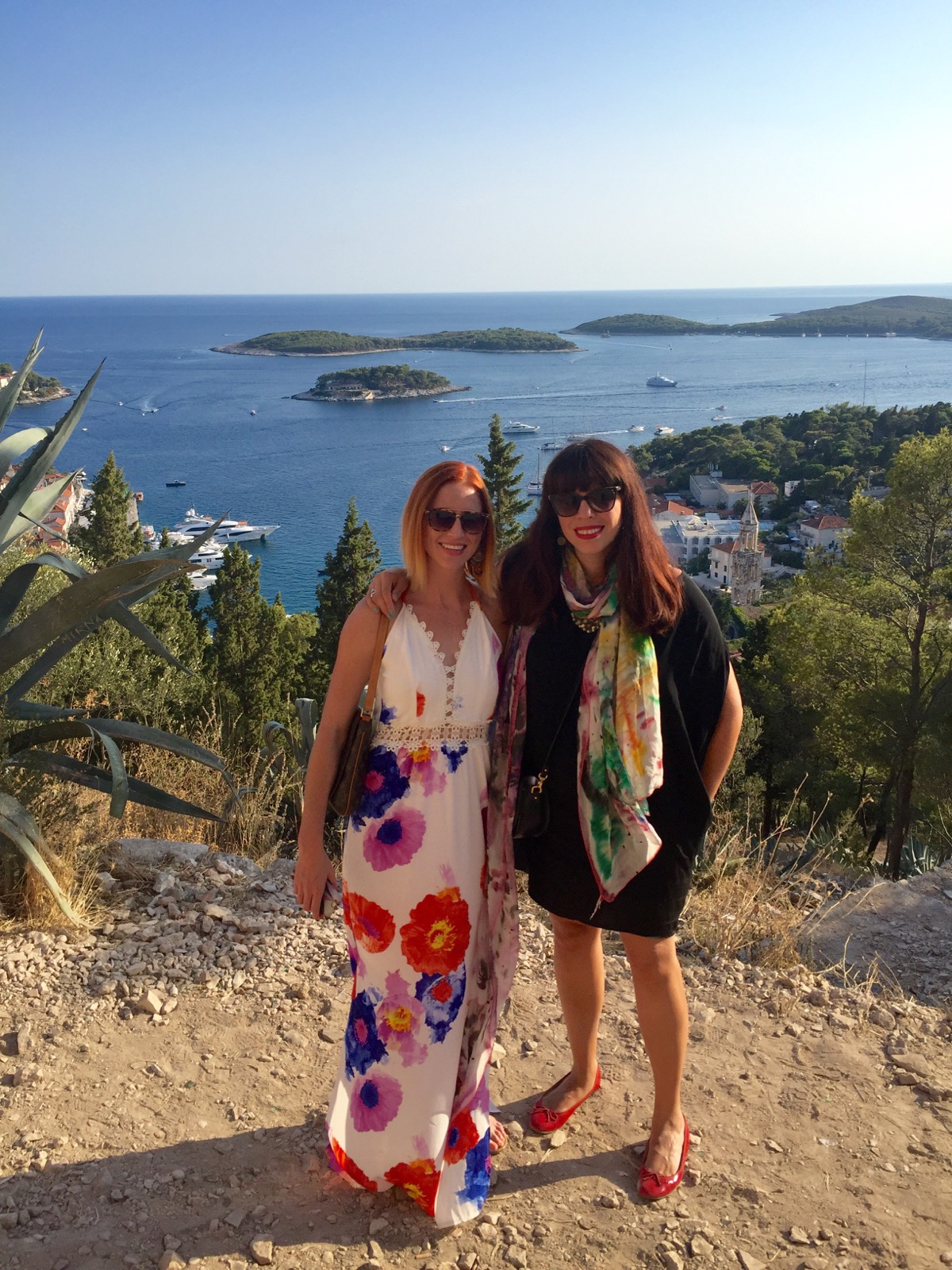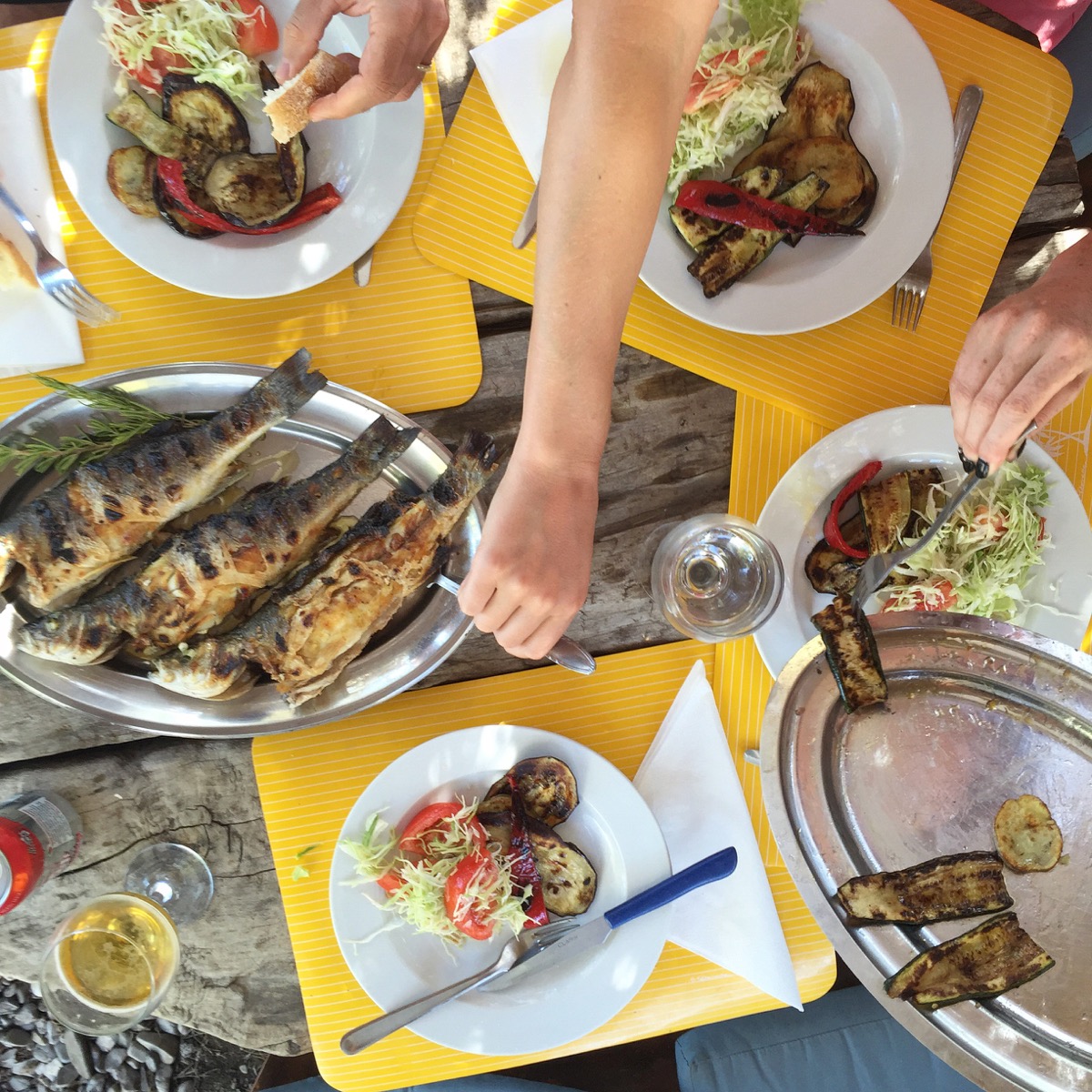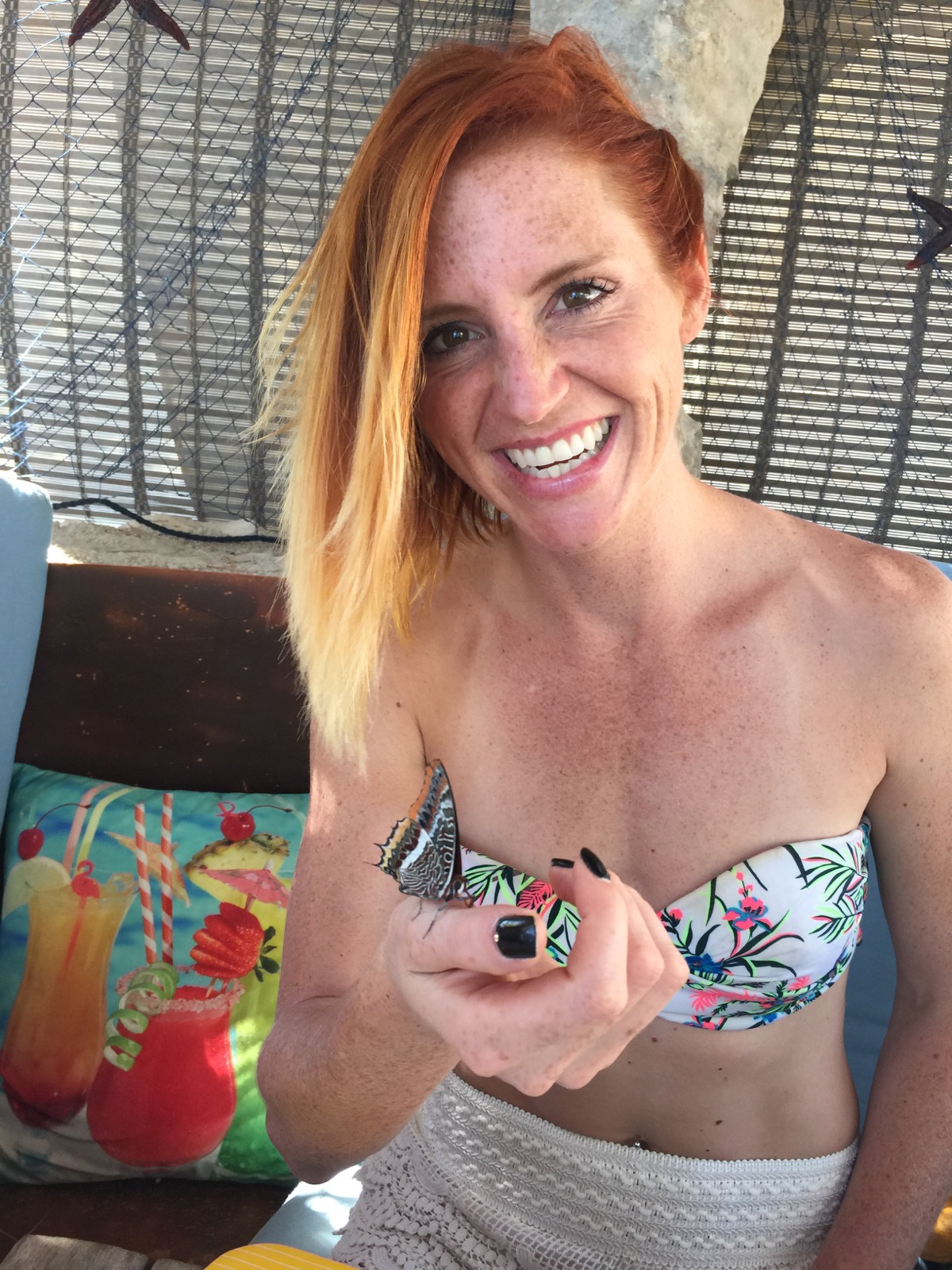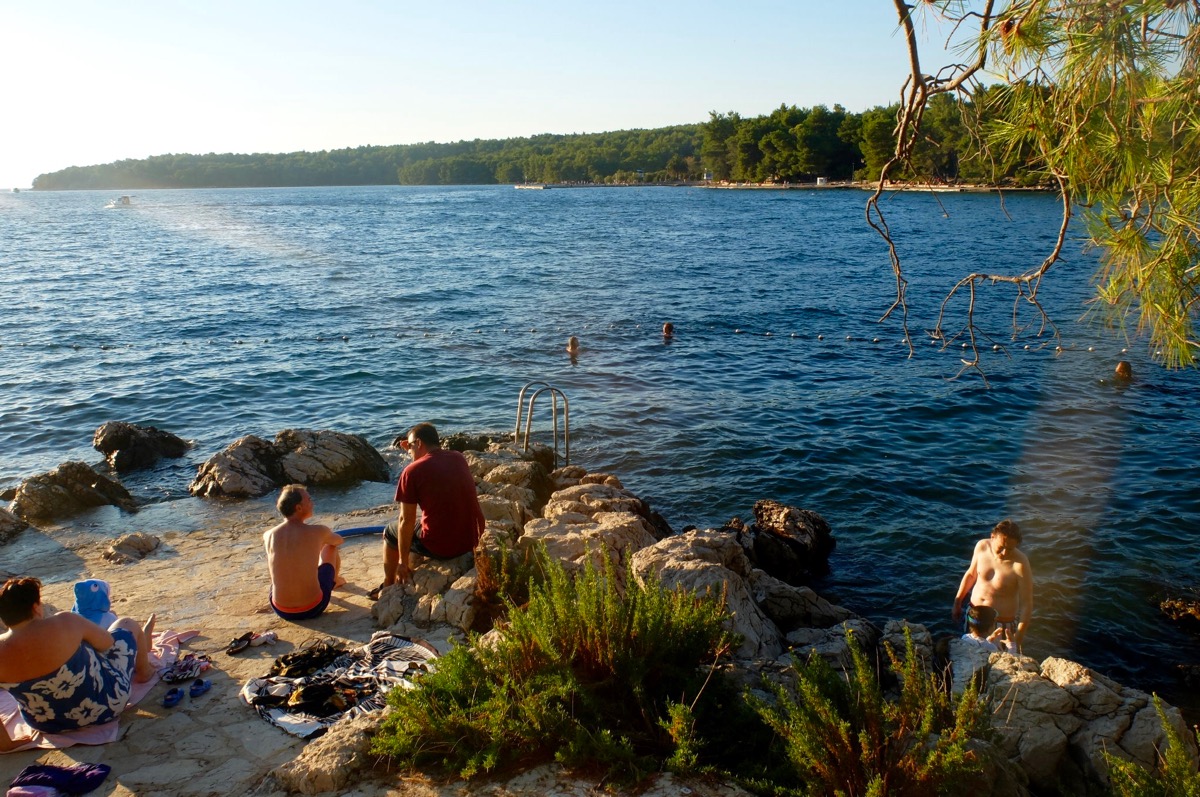 Stop°3: Korcula, Fortress Town turned touristic getaway
It was boiling hot by the time we got to Korcula, so we checked into our rented apartment for the night, very cheap and surprisingly spacious (two bedrooms, kitchen, air-conditioning) before taking the time to wander the old town and have a swim before lunch. We only stayed one night and left the next morning to Dubrovnik. The time from Hvar to Korcula was an easy one hour ride on the ferry, you can get more info on transportation to and from Korcula here.
Korcula itself is composed of a fortified walled old town, a place that is refreshingly less glitzy than Hvar, with notable attractions such as the St. Mark's Gothic Renaissance Cathedral where you can see the sarcophagus of St. Theodore, the protector of Korcula, followed by the city museum and of the supposed birthplace of Marco Polo. Wander down the main street, Ulica Korčulanskog and you'll past most central attractions. 
Apartments are super affordable here so you can take your pick between renting a place or if you are going for luxury, you can stay at one of the five curated rooms in the Relais & Chateaux property Lešić Dimitri Palace located on the waterfront.
Splurge on one really awesome lunch: compared to Italy, the food in Croatia did get a little bit mundane at times (for me) so I was thrilled to have a little haute cuisine for those with an epicurious soul on the water at the LD restaurant in Lešić Dimitri Palace. We dove into white fish carpaccioIf you go, ask about wines as their sommelier is one of most passionate guys we've ever met and definitely try Korcula's native wine "Grk." (yes it sounds like a guttural burp when you see it spelled). Otherwise there are many pizzerias in and out of the old town. 
For a drink with a view, head to Cocktail bar Massimo located in the charming setting of the 

15th-century Tower of Zakerjan. address: Setaliste Petra Kanavelica (Old town). You can either check out the sunset from above or do a wine tasting in the wine cellar below, which I definitely recommend. 

When it comes to beaches you certainly have your pick, we ended up choosing a spot near old town but this is a great list for those who want to find something a little more picturesque.
I fell in love with a tiny, yet authentic pastry shop Cukarin, on Ul. Hrvatske Bratske Zajednice where you try  a delicious walnut pastry klašun and for amaretto lovers, get an amareta.
For one-of-a-kind artisan jewelry stop by Seba Dizajn on Ulica depolo where you will find the filigree technique utilized in much of his work. Both Kat and I got a sort of "grownups friendship rings" as a souvenir for the trip and spent plenty of time talking to Seba about life, Korcula and Croatia. I also picked up a book of sweet Korcula pastries made by grannies that you can find in the shop.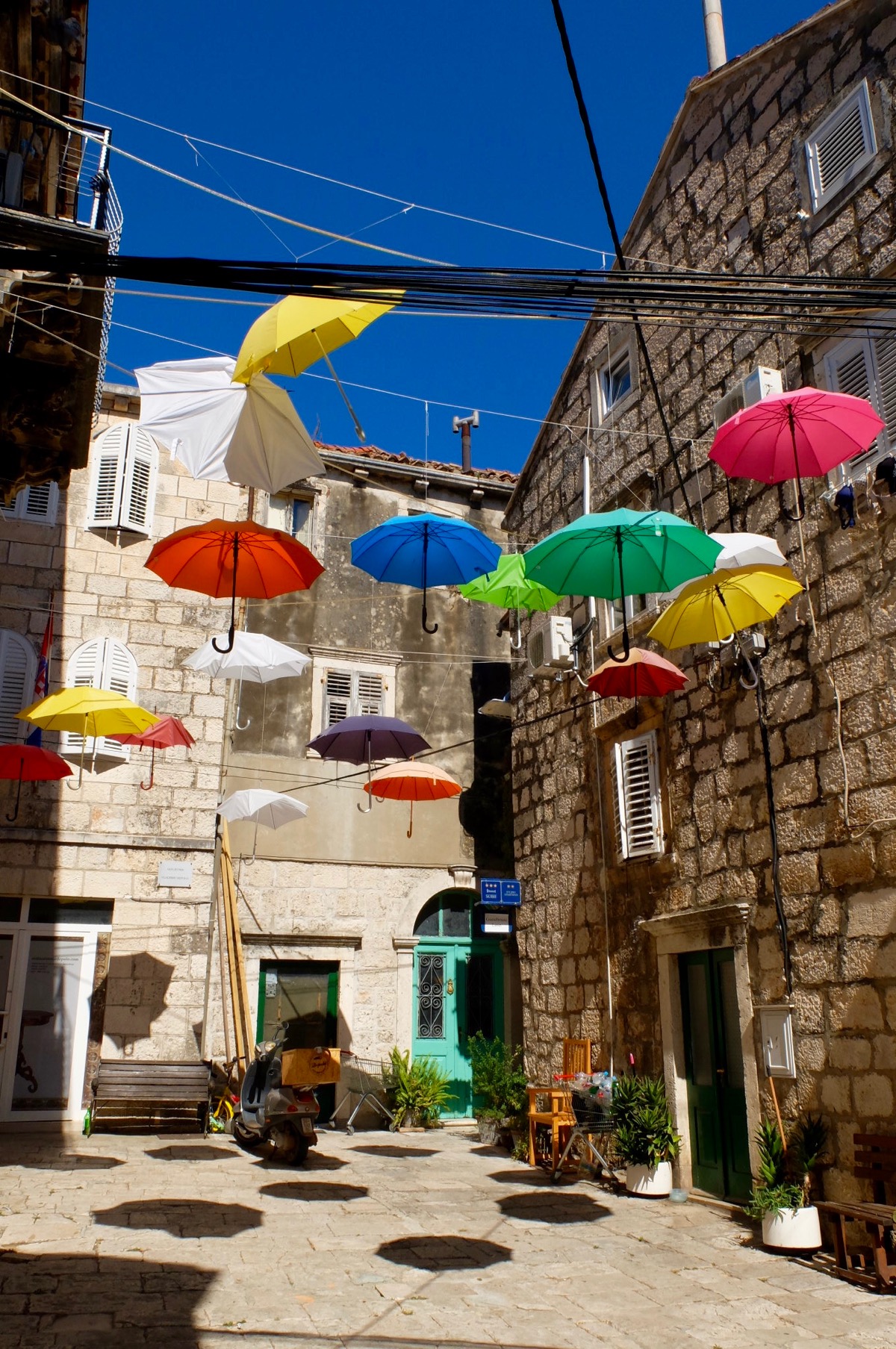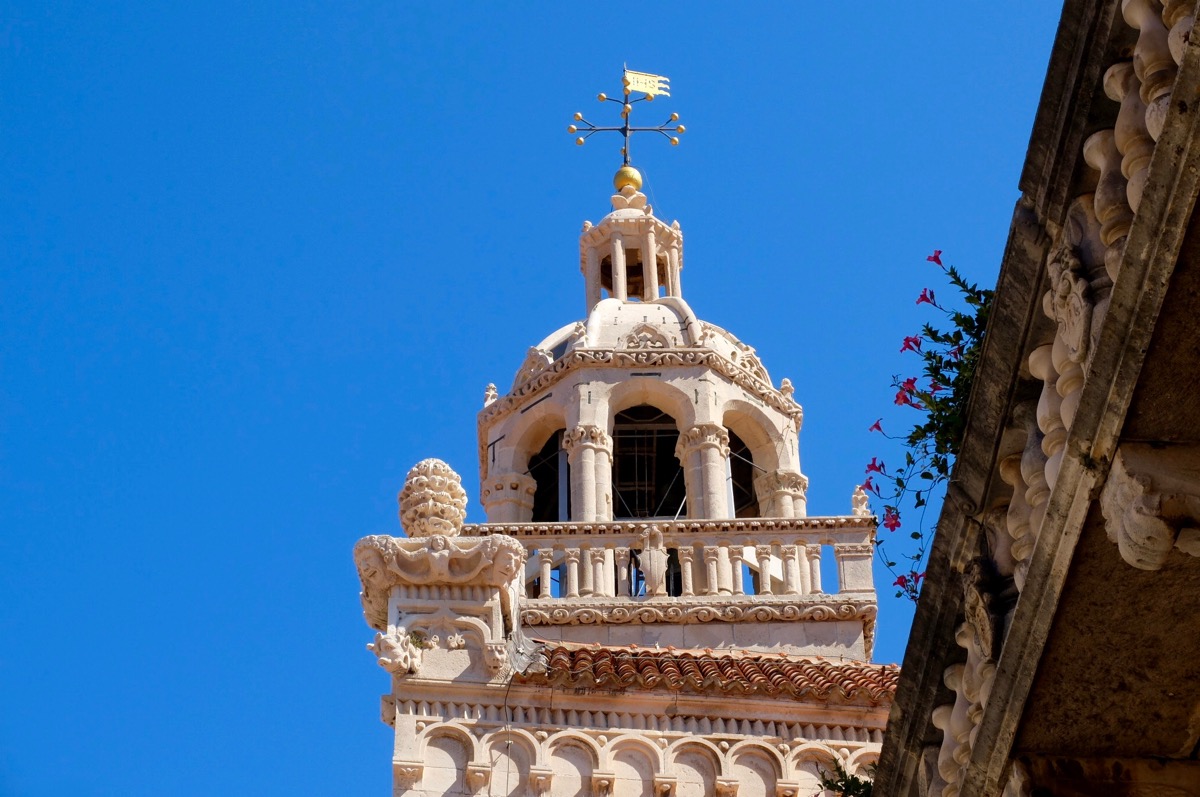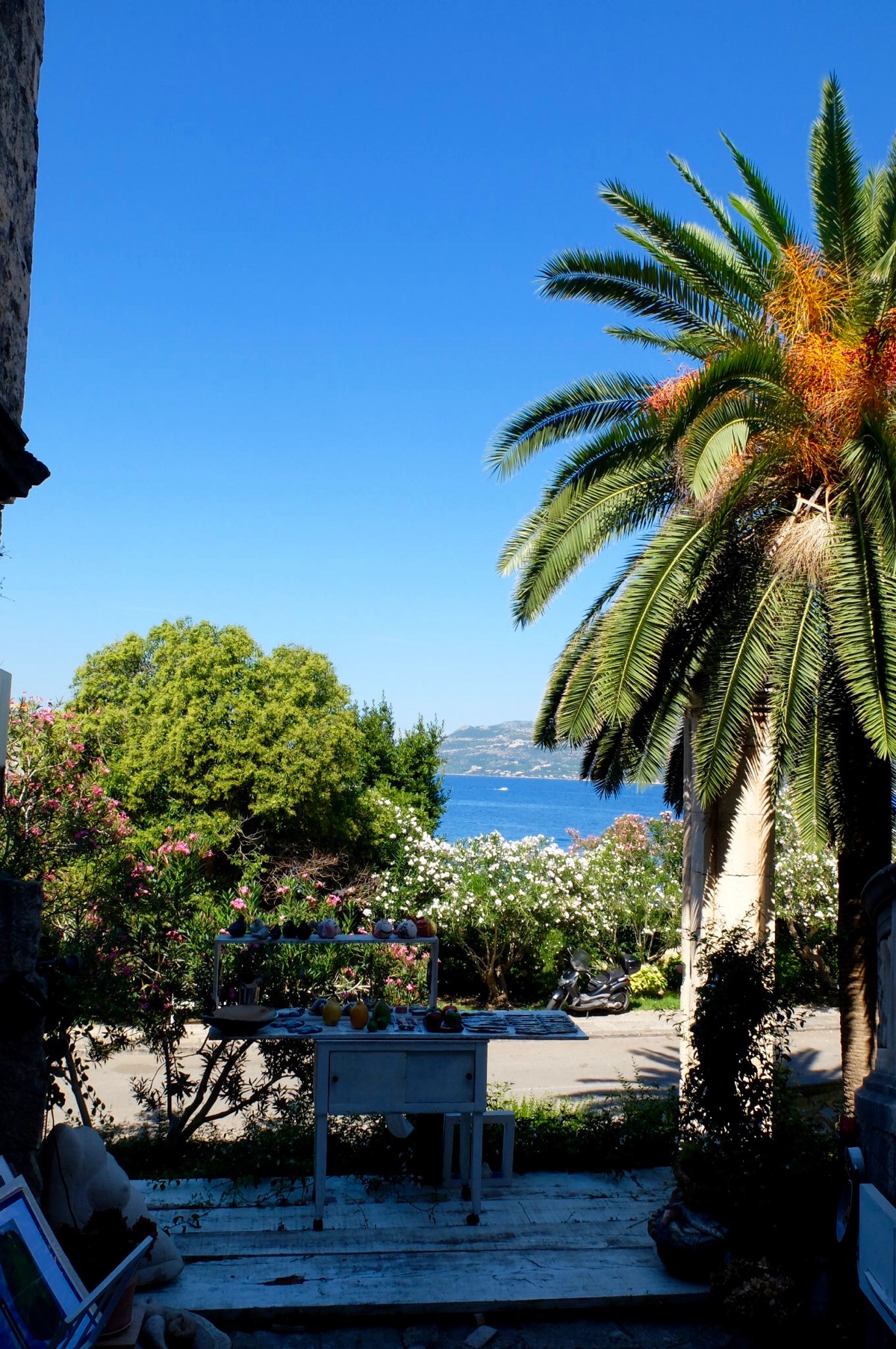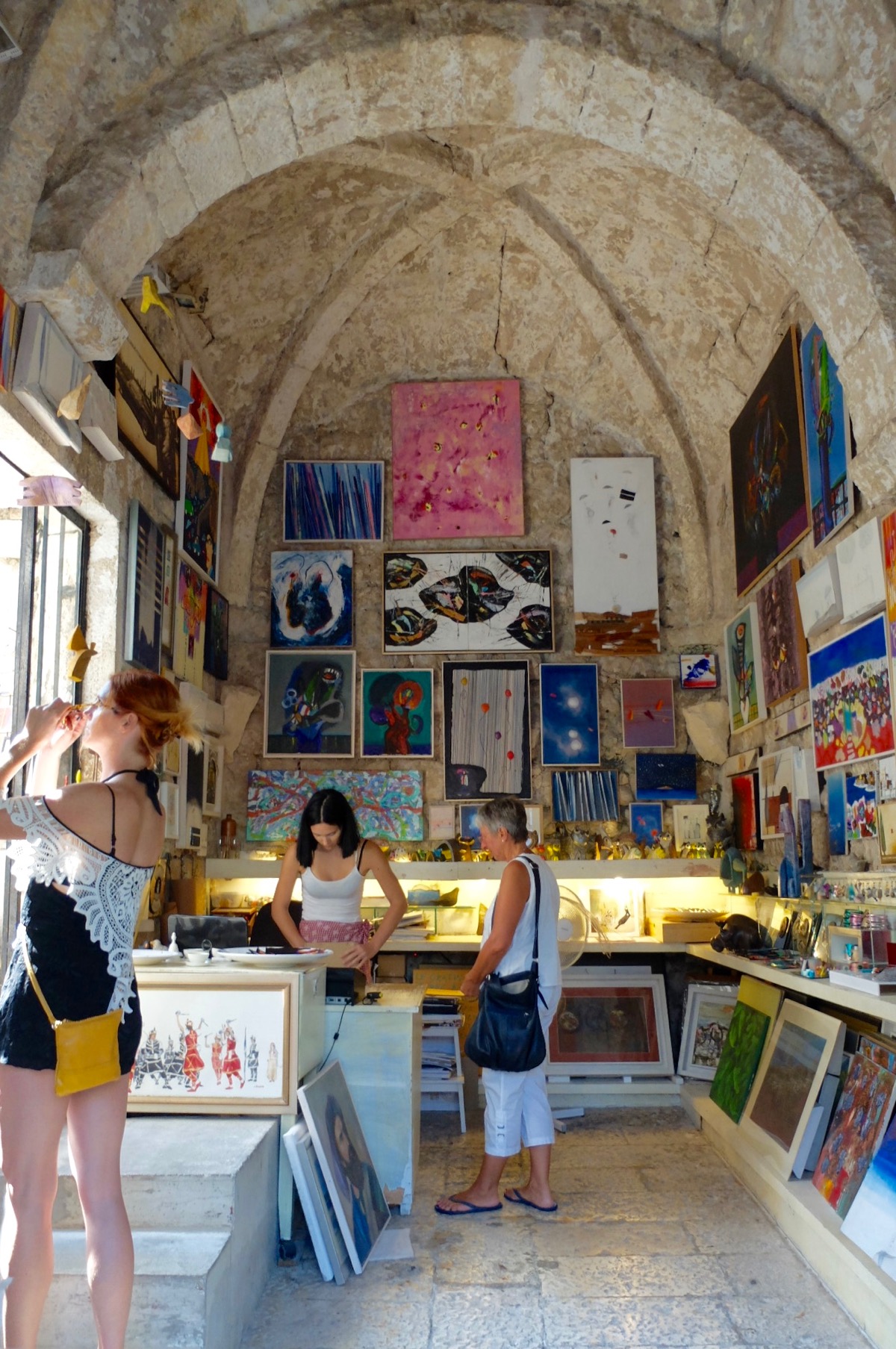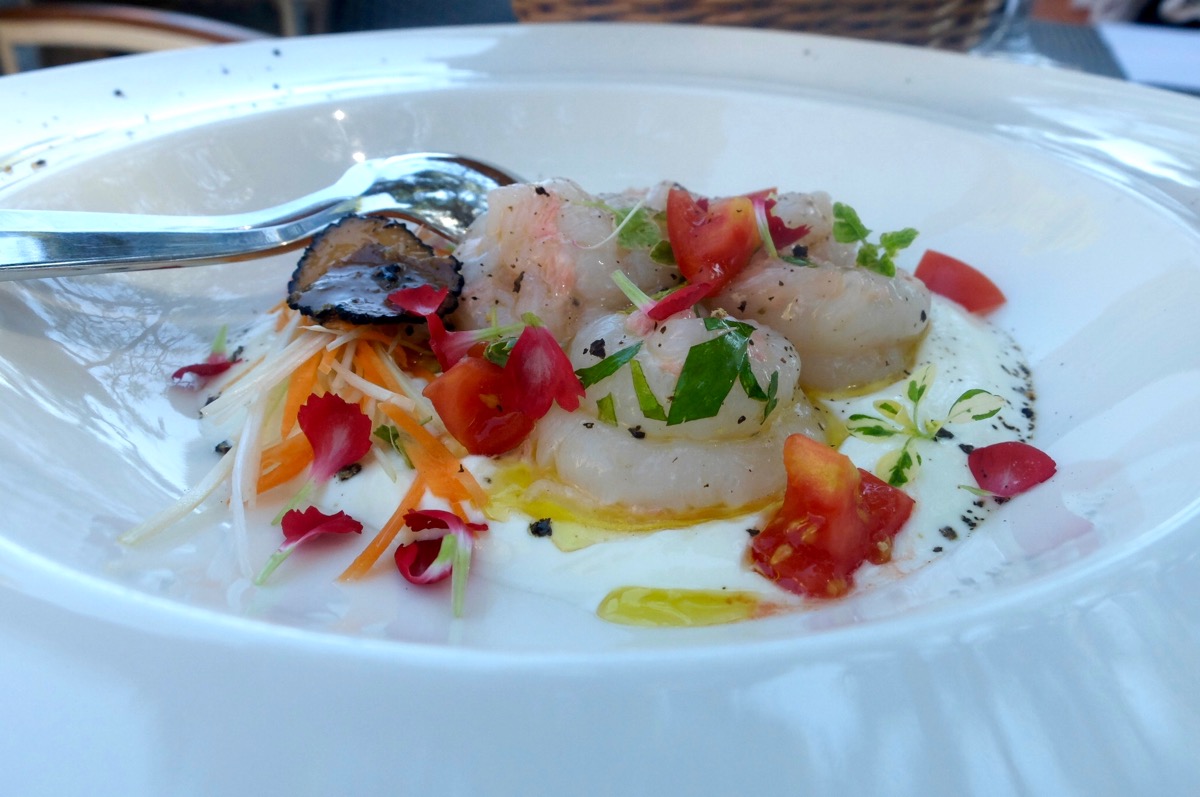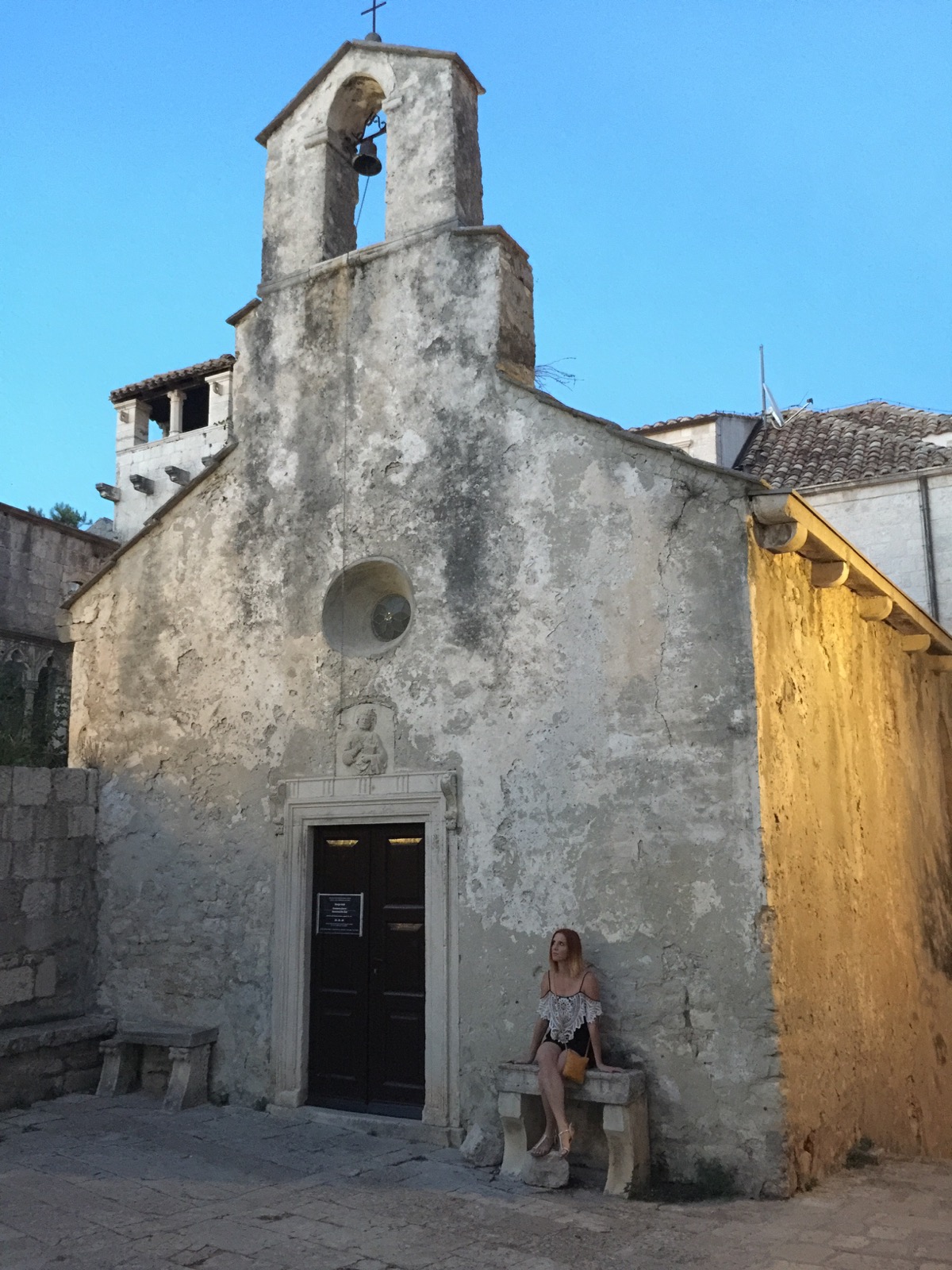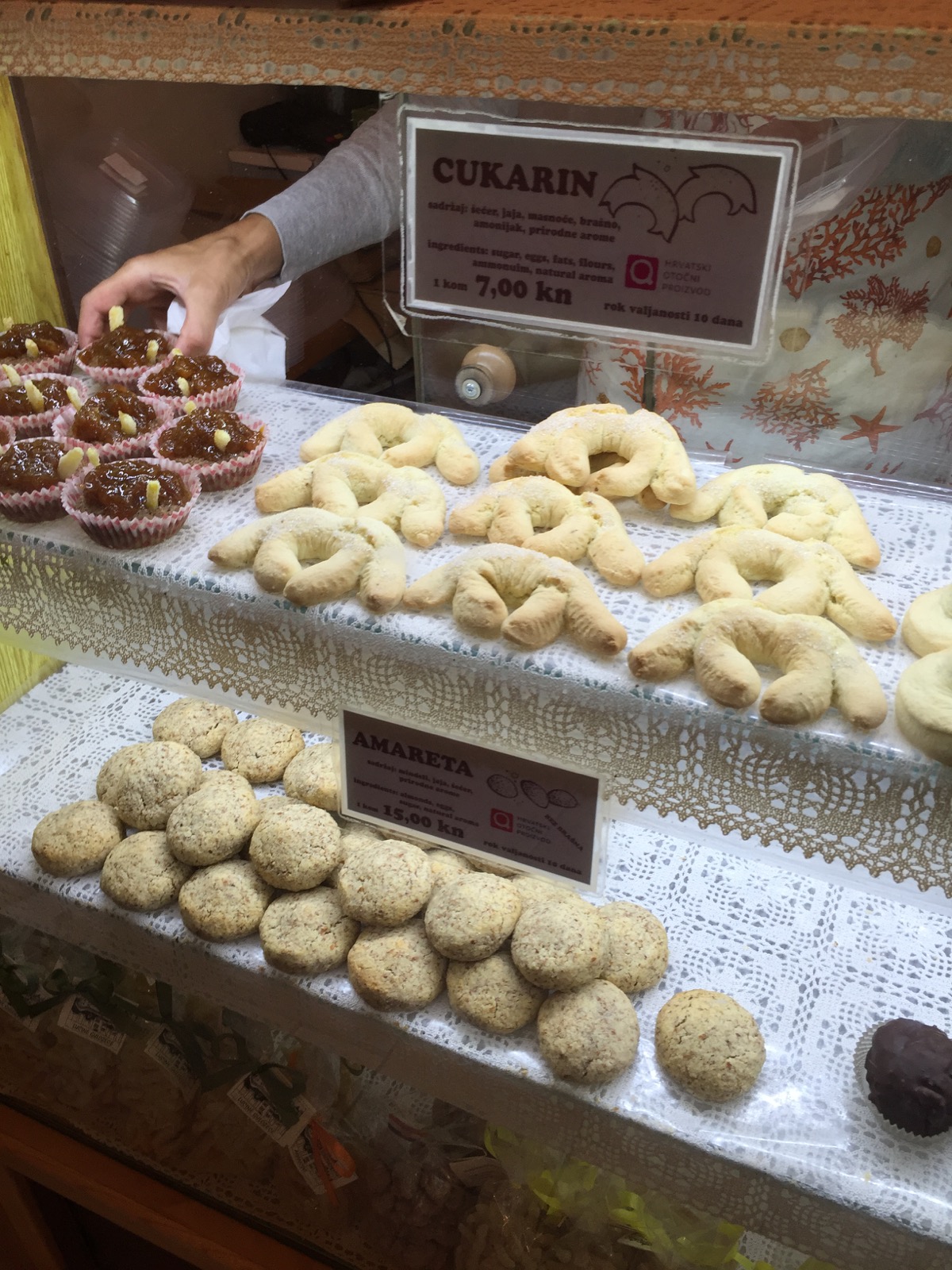 Stop°4 Dubrovnik, If you can get in the door..
My first impression of Dubrovnik was not of awe in the traditional sense, in fact it was more like "oh my god I'm going to be crushed" as we tried to enter the city with throngs of other people, moving a half-centimeter at a time through the narrow door opening. This, a true hazard in the waiting. I was shocked at how crowded this place was but considering the cruise ship we passed on our way to the center, it should have come to no surprise, this was August after all and I myself was contributing to the problem.
From my conversations with locals, it appears that day-trippers dominate the city on the daily, making it resembles a bit like Venice or Cinque Terre in Italy in terms of group sizes in small places, but rest assured that at night things get quieter and much more pleasant. Getting there from Korcula was easy, we opted for the quick just over two hour ferry ride using Krilo Star departing at 10:10 and arriving a little after noon.
The center of Dubrovnik, despite the fact tat visiting in August isn't the best idea, is an architectural gem. Chock full of an ornate blend of baroque, gothic and Renaissance architecture which were heavily bombed in the siege of Dubrovnik during Croatia's war of independence in the 90's. More recently the city has gained plenty of fame after being featured in HBO's "Game of Thrones" and you can certainly see that they use this to their advantage by the sheer amount of notices for themed walking tours and cheap souvenirs depicting this popular TV series. I can't say I blame them, we do the same with Michelangelo and Pinocchio.
For a beautiful stay I could not recommend the impeccable St. Joseph's Boutique Hotel more. You'll find it in a beautifully restored 16th century stone building on a pleasant side street, away from the crowds in the old town. Service here is impeccable and I loved their use of the original stone materials to make each room a unique gem, breakfast came inside the room with their own special "St. Joseph's green juice.": address: 

Sv. Joseph 3, Dubrovnik. 

For lunch, stop by D'vino Wine Bar in the heart of old town Dubrovnik, with over 60 wines by the glass here it's all about tasting. We nabbed a corner table in the dimly-lit yet cozy room and attacked a huge charcuterie platter (meat, cheese, olives, pickled vegetables with the kind of gusto that only happens after a long morning of travel. address: Palmotićeva ul. 4A. 
We visited the beautiful Franciscan monastery in

Placa 2 close to the entrance of the city (5$ more or less to enter), home to 700 years of history and 14th century cloisters boasting both a Romanesque-gothic style and new Renaissance. It also reminded me of Florence's Santa Maria Novella because here exists the world's third oldest functioning pharmacy. I wonder if they also have "hysterical woman water." I didn't ask..
On your way to catch the funicular/gondola towards the best view in town, stop at "Life According to Kawa," this eclectic brightly-lit shop is a breath of fresh air from the overload of souvenir crap that you find in Dubrovnik's old town. With a slogan of "made by Croatians, in Croatians, here is the place find Croatian gifts at every price point. Browse through beautifully made artisan jewelry, mugs and even craft beer and chocolate. I loved this place. address: 

Hvarska 2. 

Obviously walking the 2 kilometers 13th century defensive walls is a must, we had a lovely time discovering the city from above and counted at least 15 towers. Make sure to pack sunscreen, a hat and your camera as the sun beats down pretty fiercely as you're walking.
Cliff bar Buza Bar is a picturesque spot to grab a drink and jump into the sea for those brave enough. The address is 

Crijevićeva ul. 9. 

Don't fear the long line of Dubrovnik's cable car because the trip is worth it (around 120 kuna, bring cash), especially around sunset. 

 The five minute ride will take you 778 m up to Mount Srd. Prepare for the wind gusts!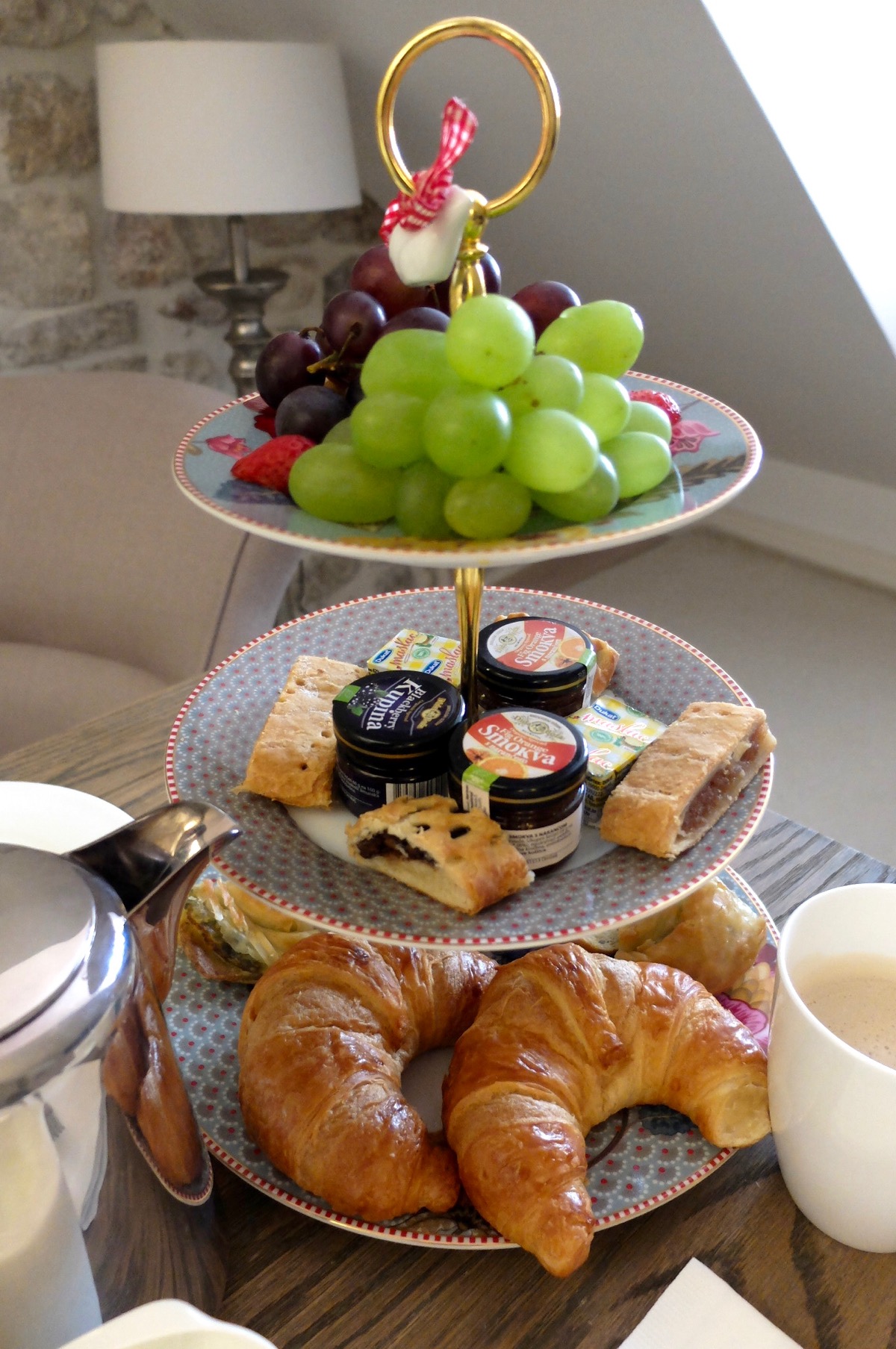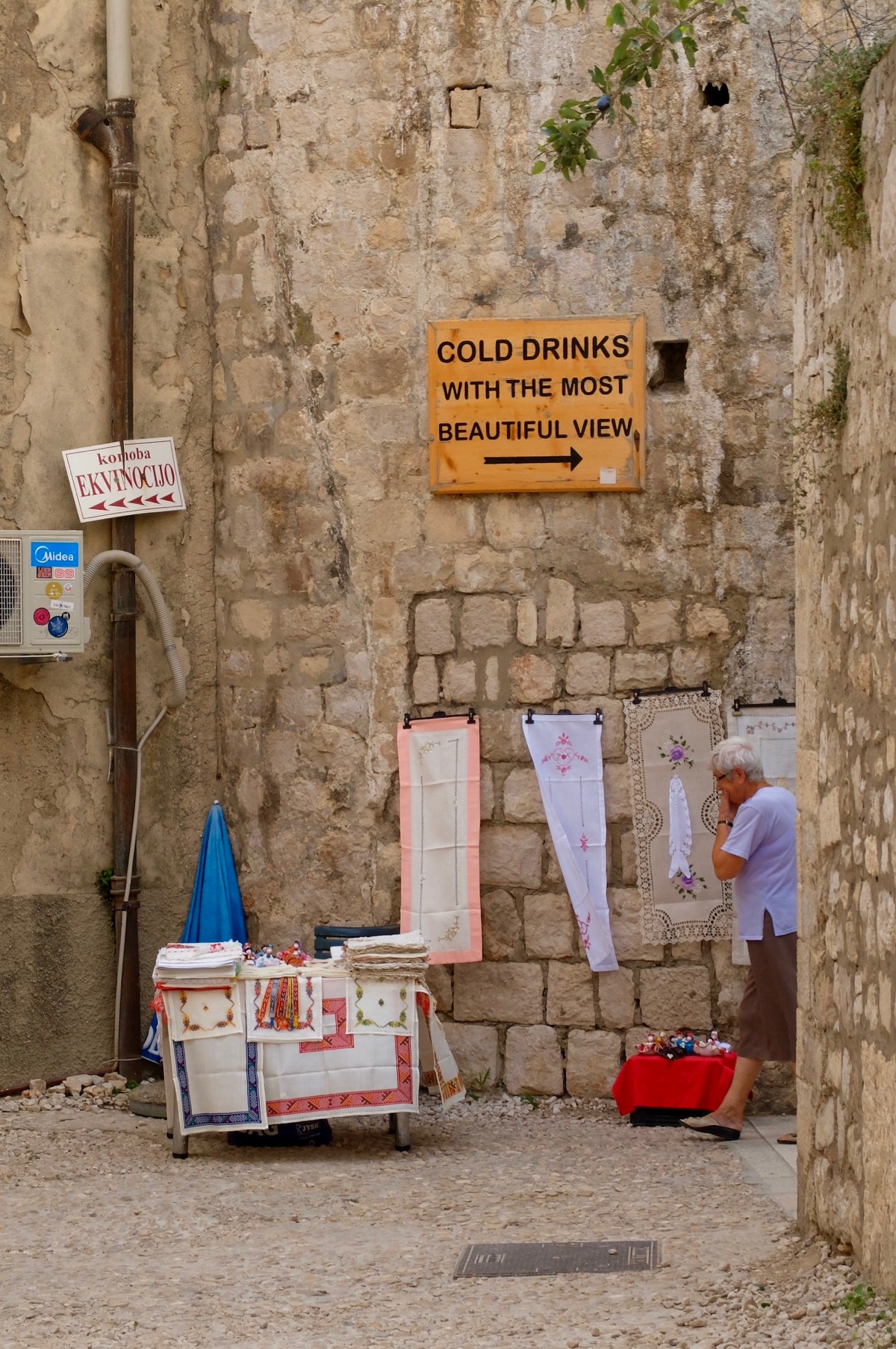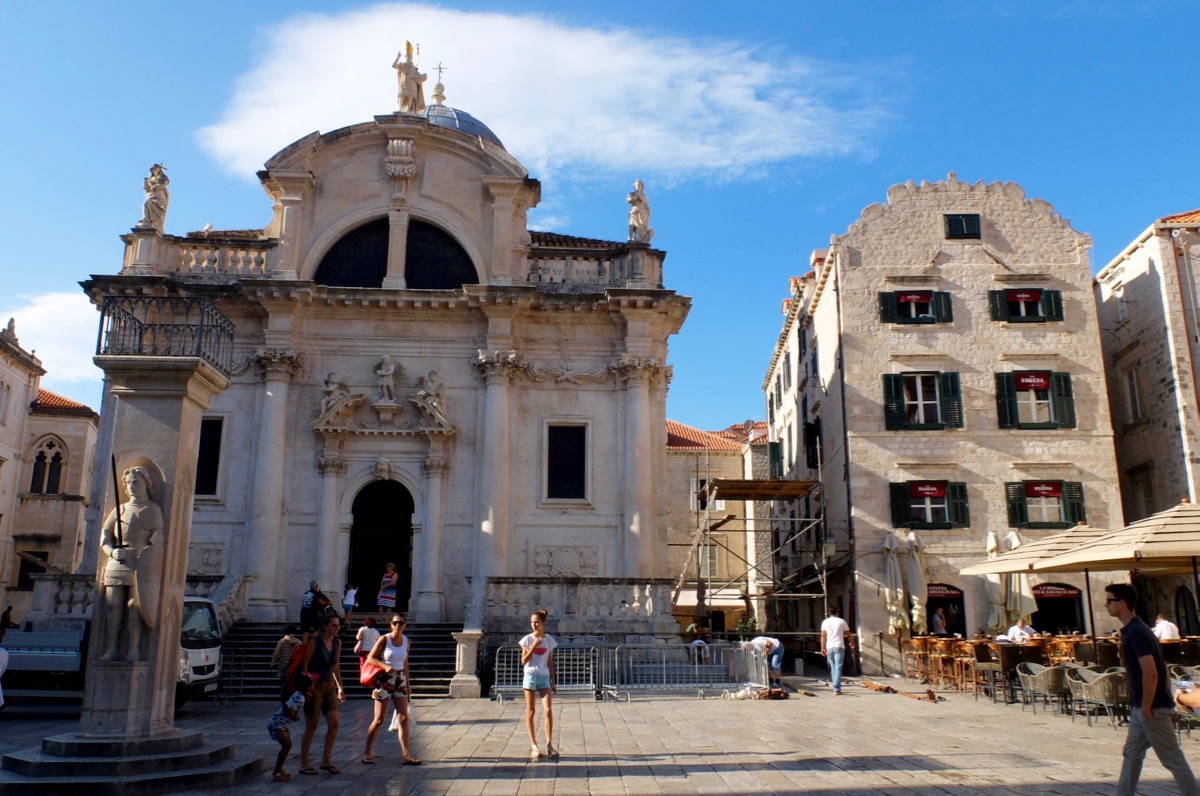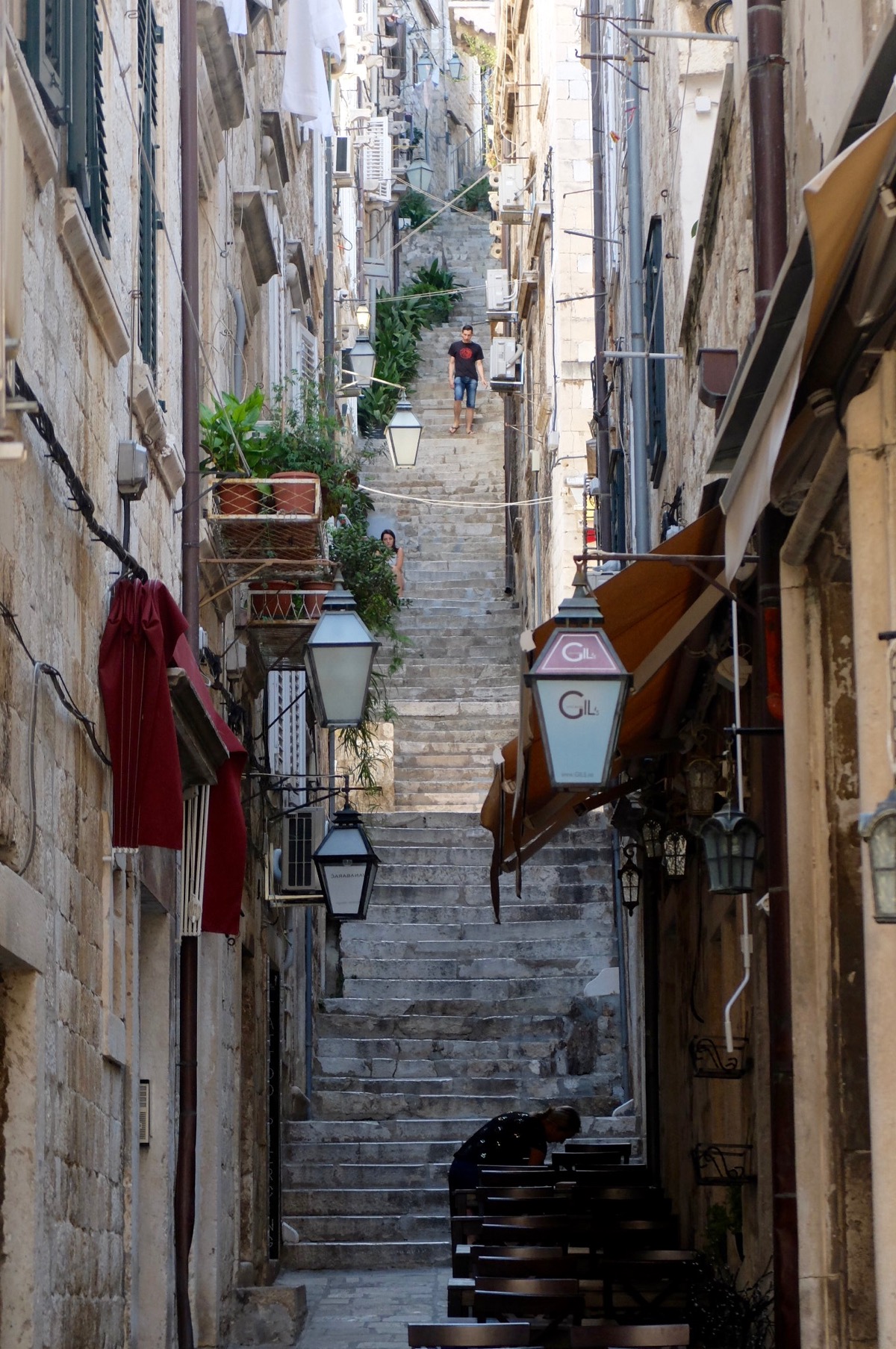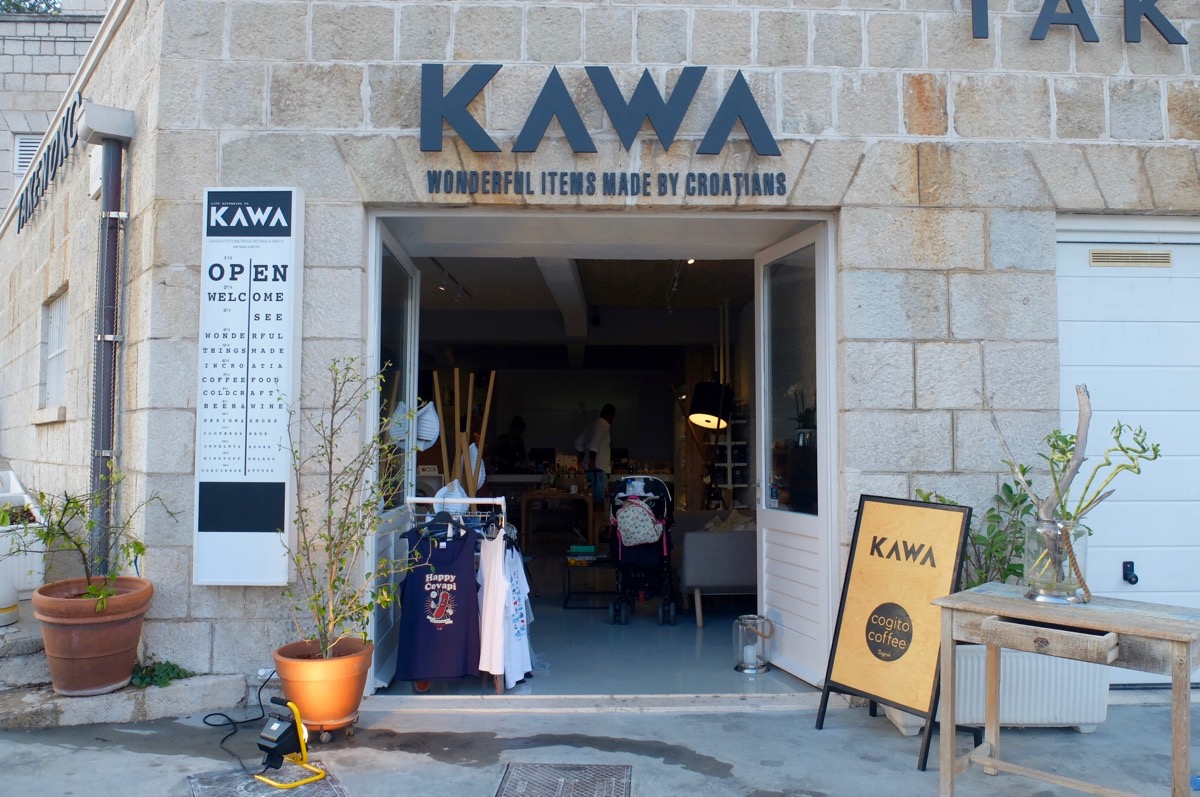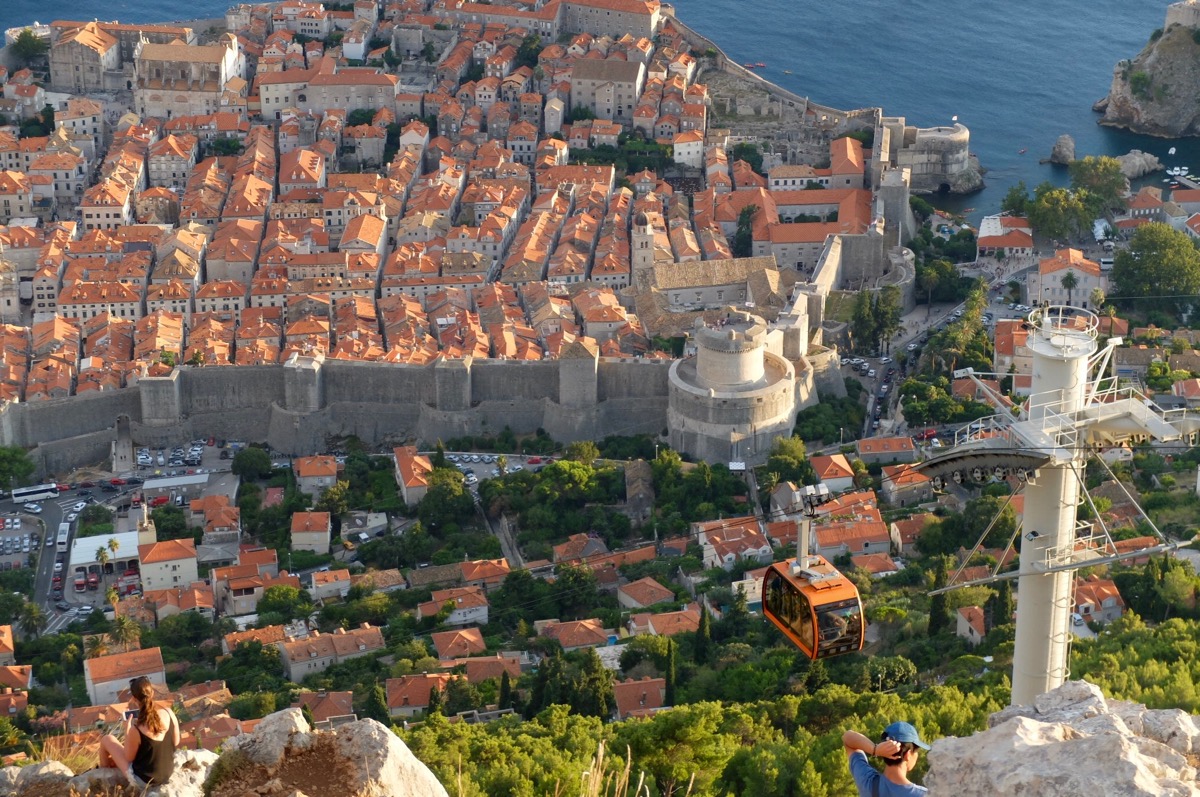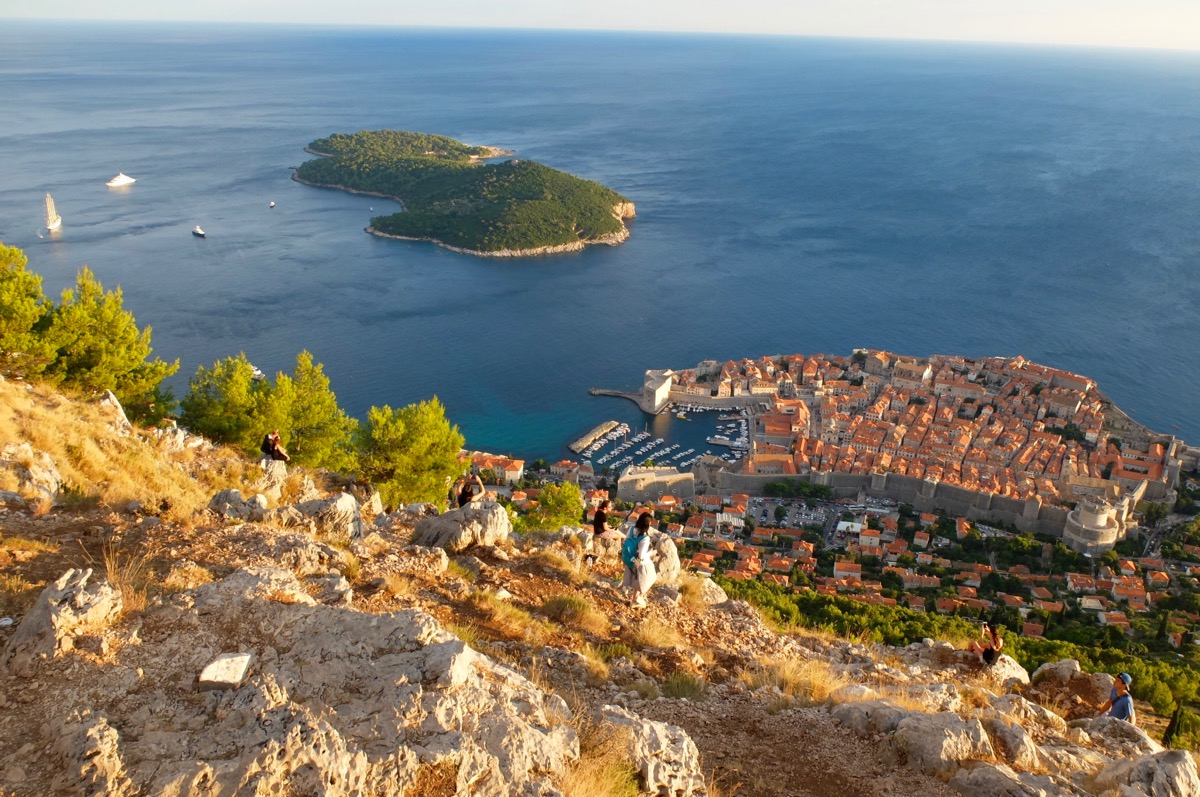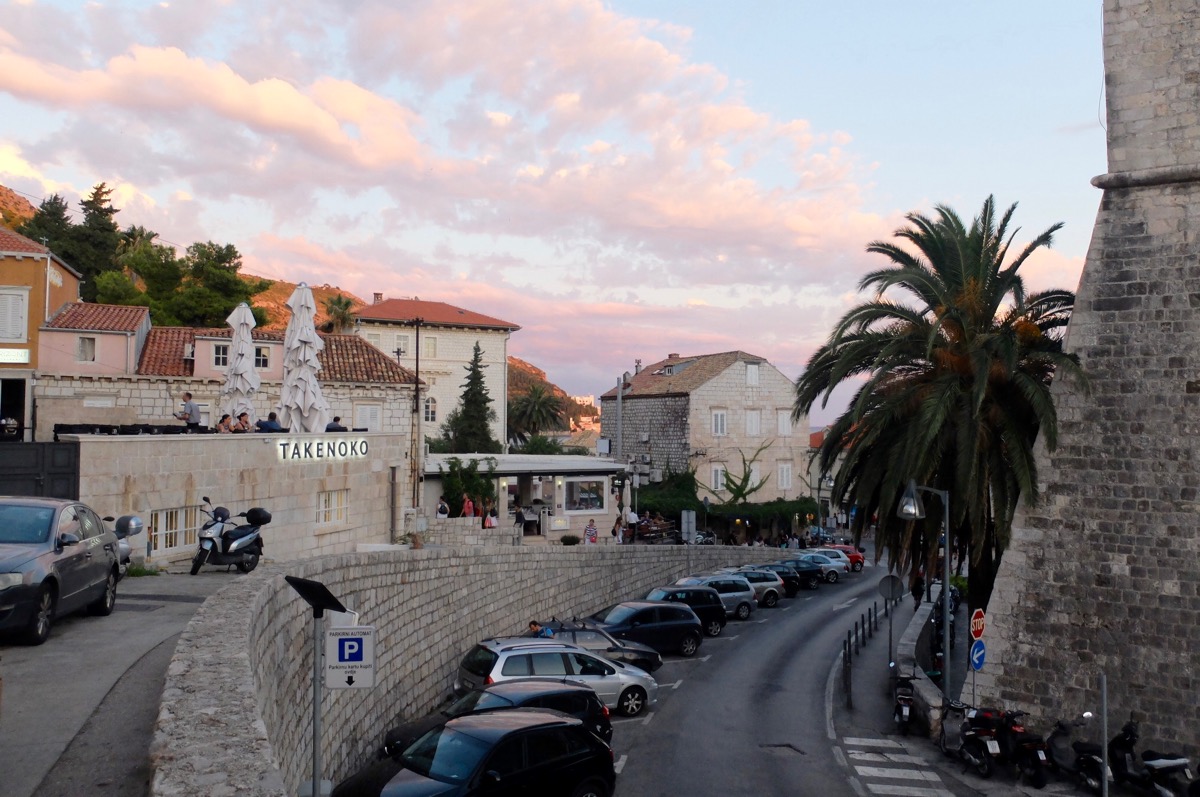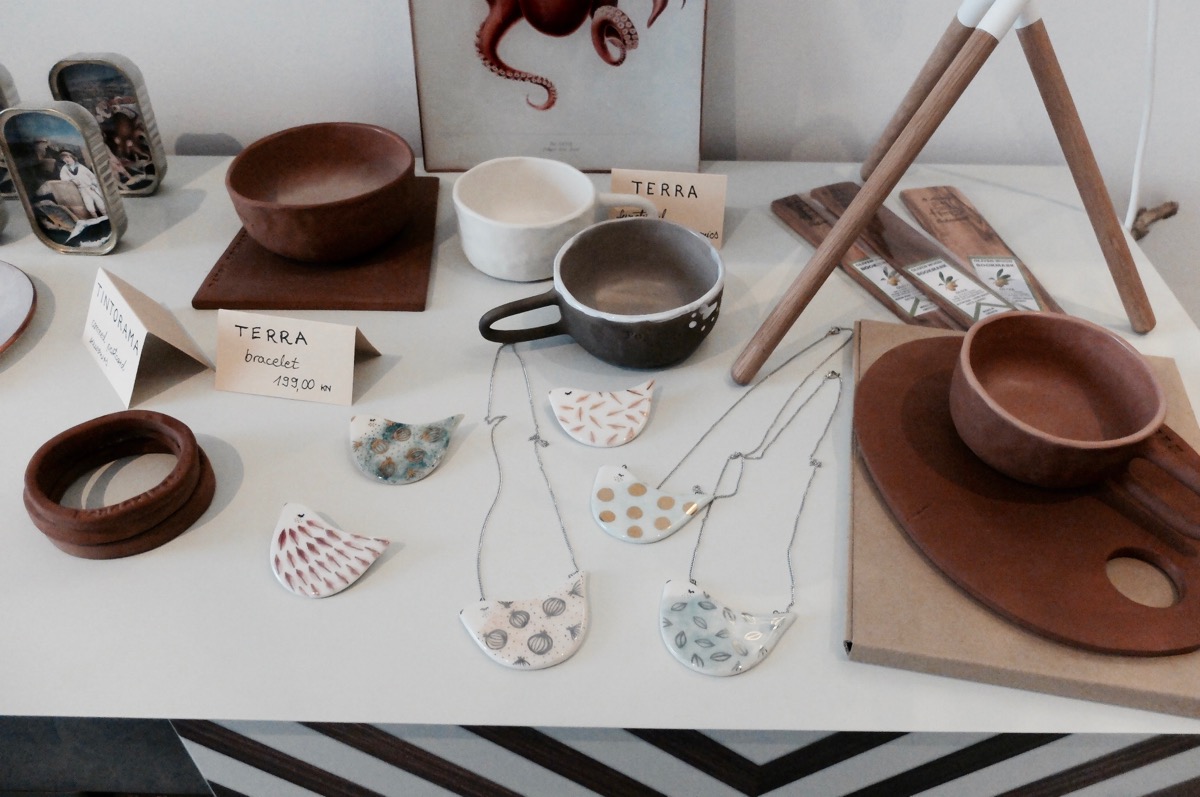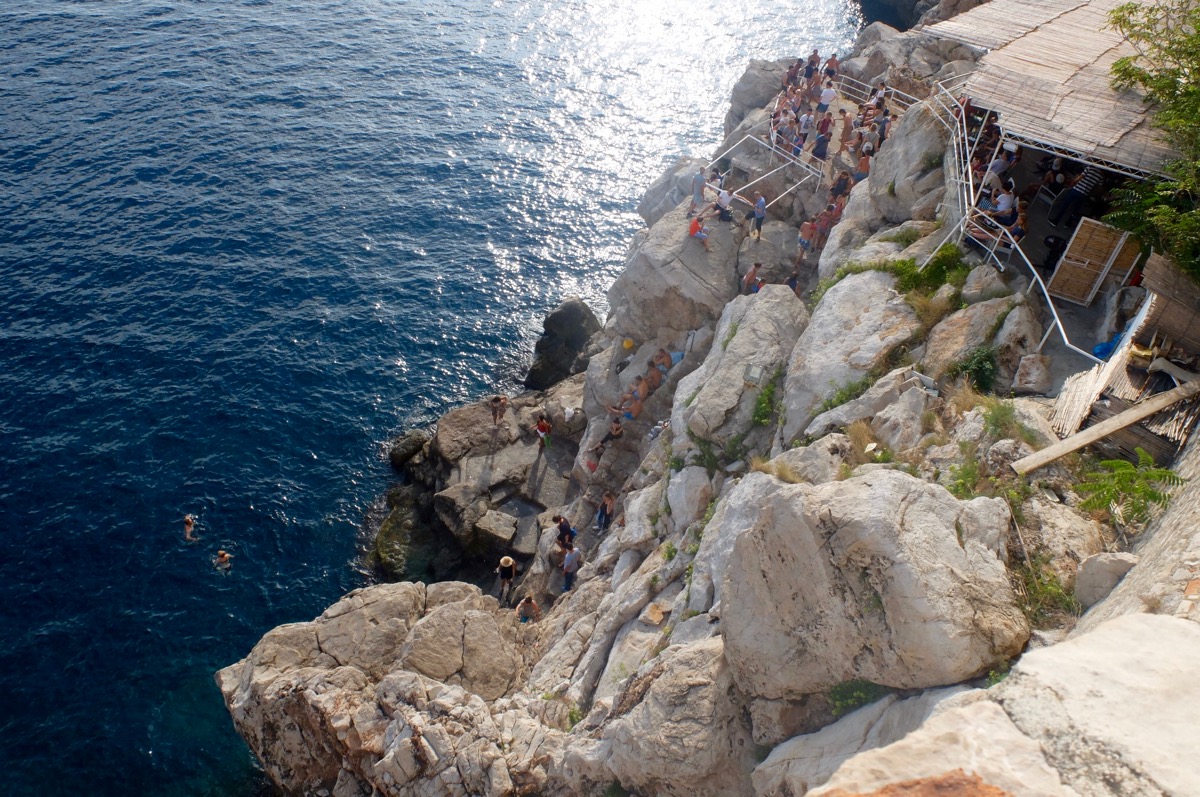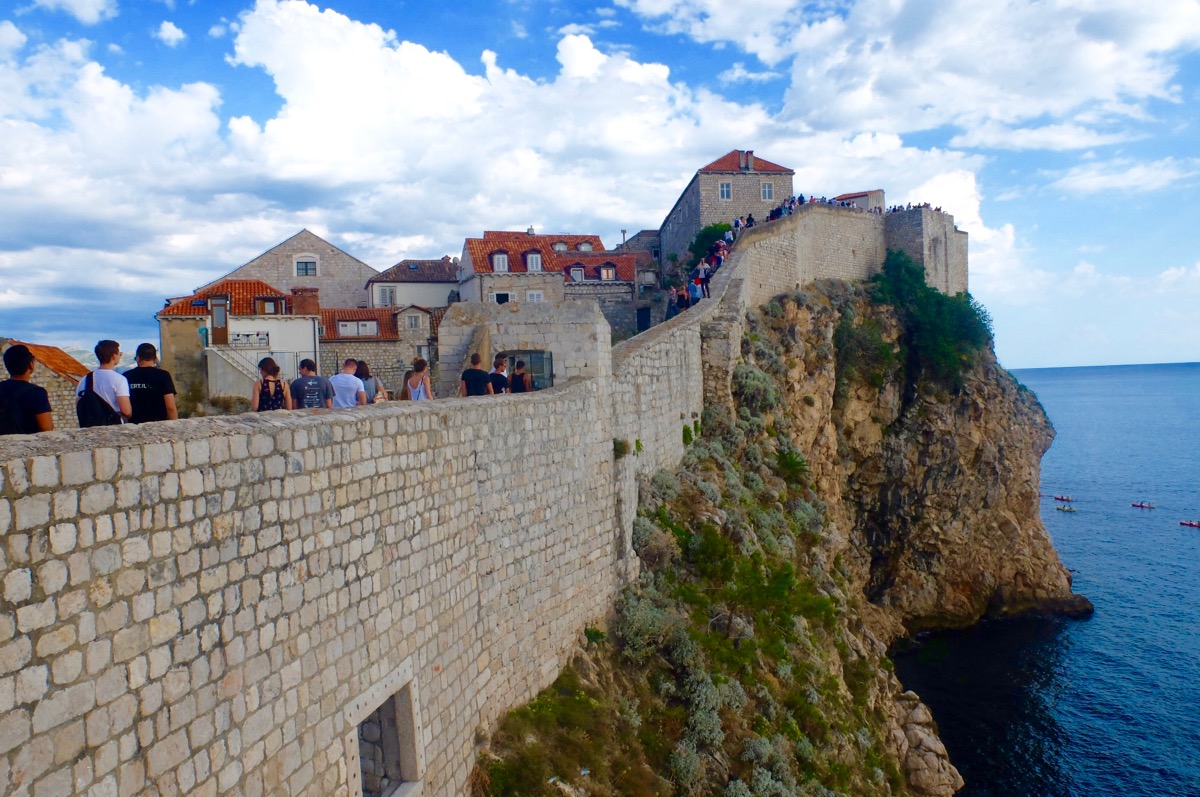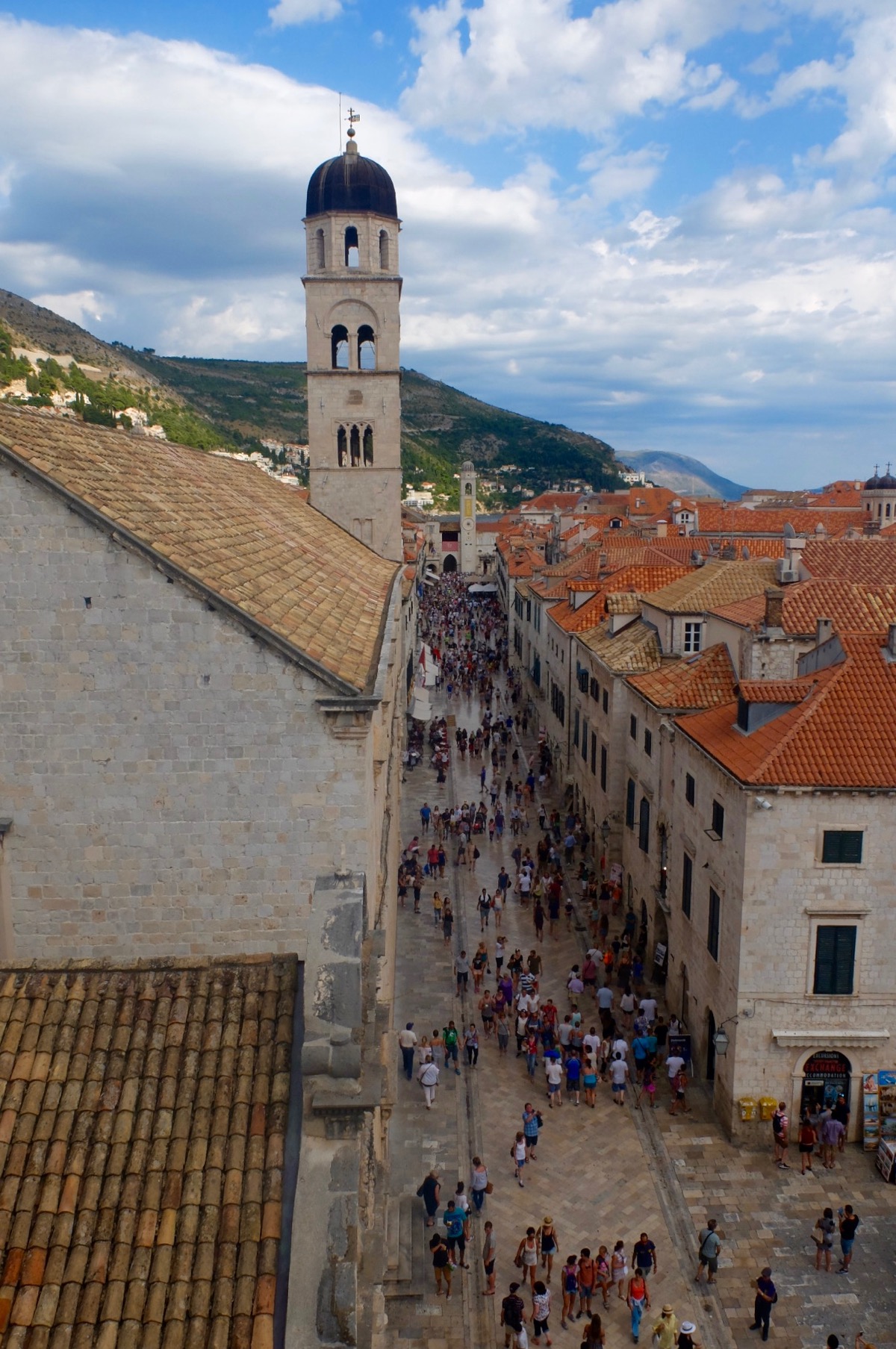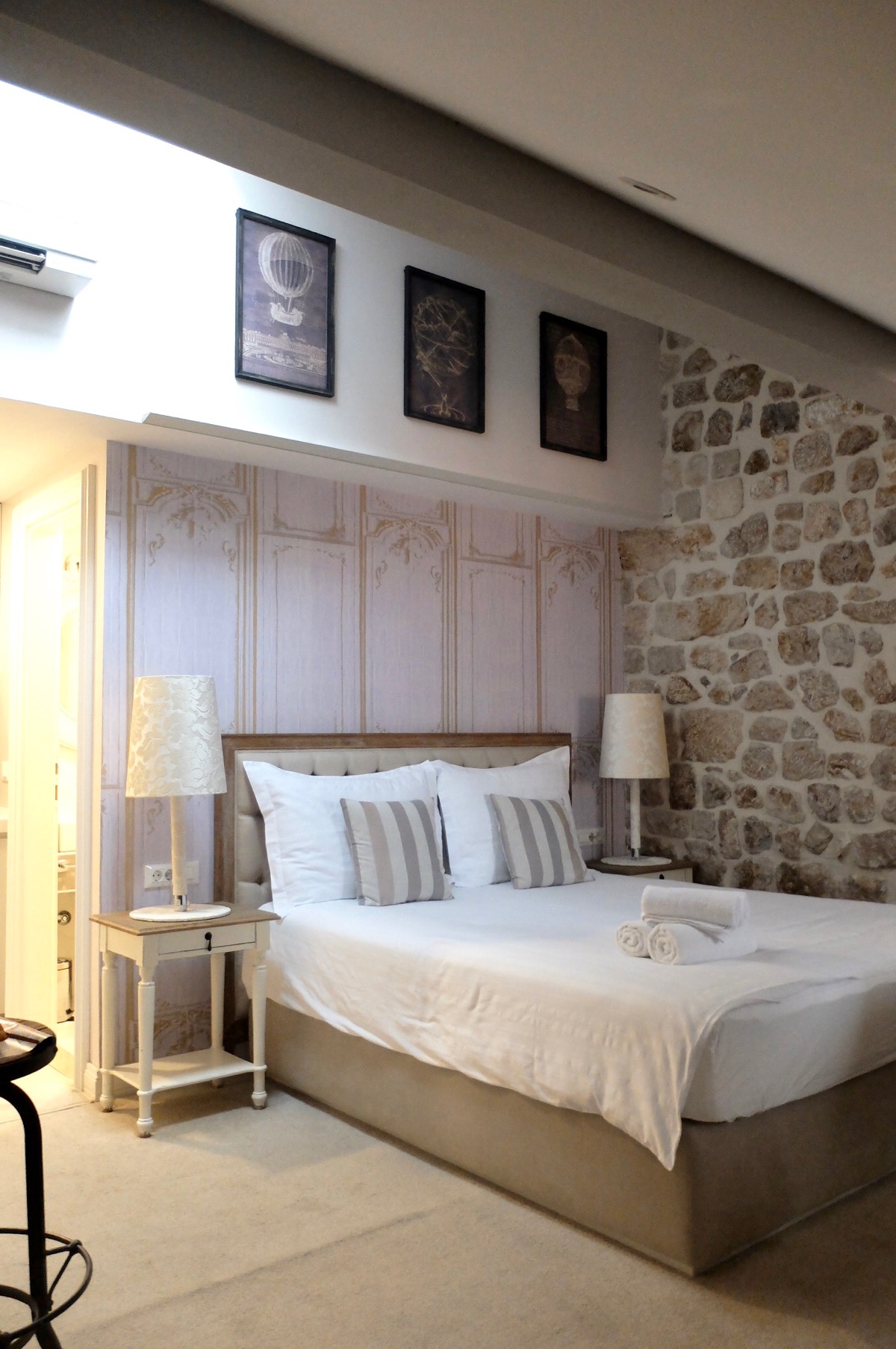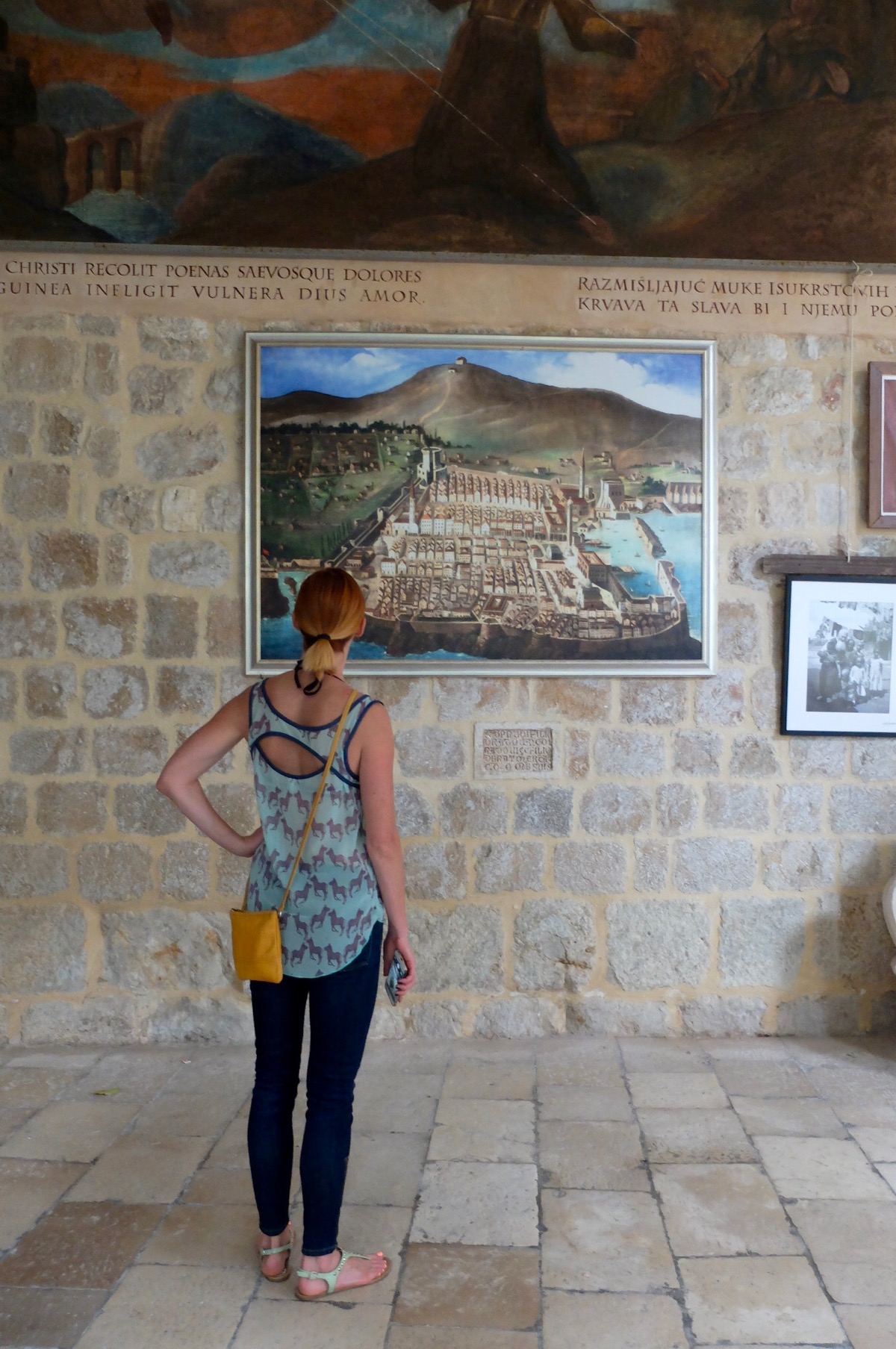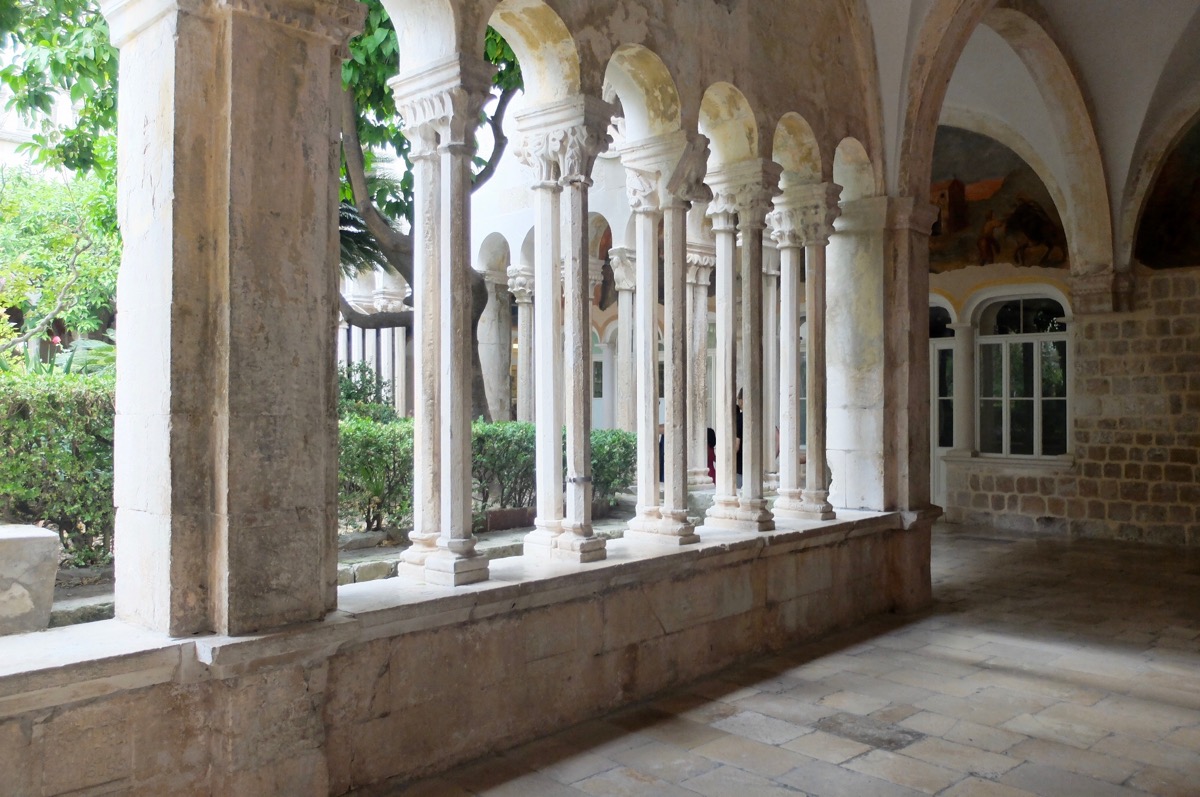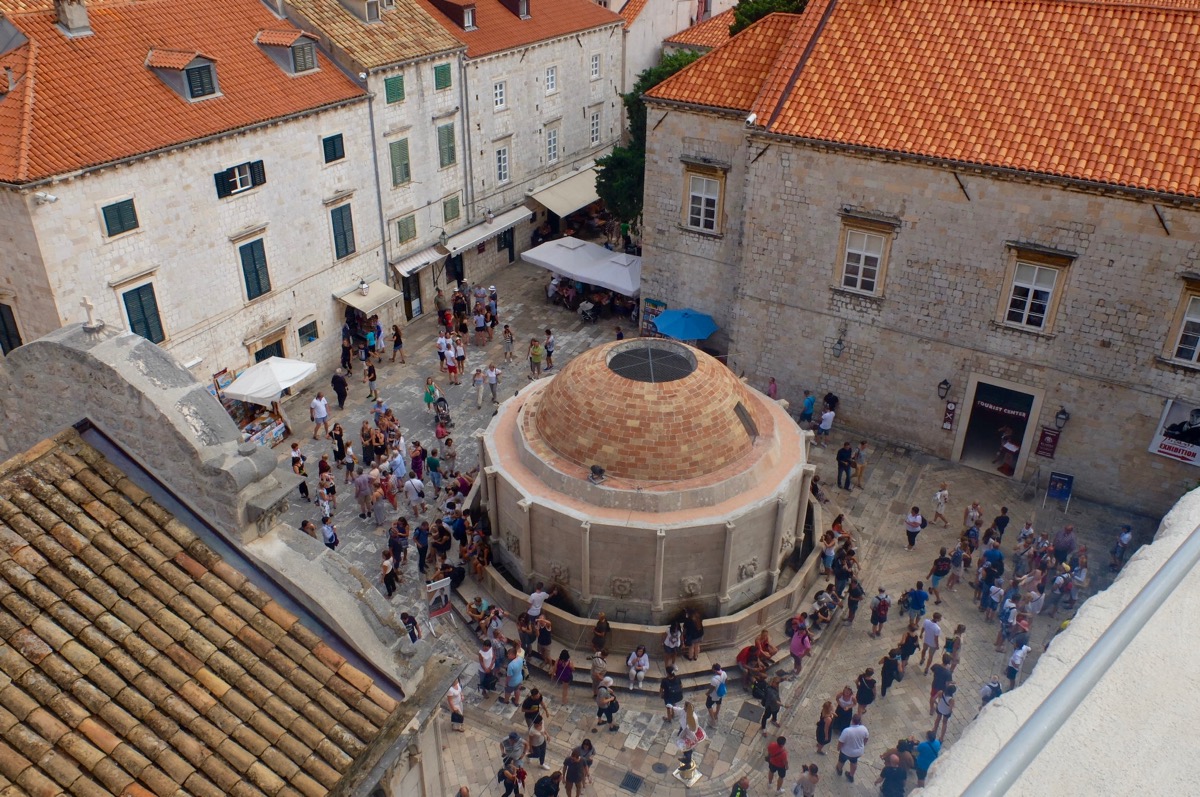 Stop°5 Back to Split, Arrivederci but never goodbye
There are a few ways to get back to Split if that's your departure point (it might make more sense to fly into Split and fly out of Dubrovnik or vice versa) but we ended up taking the bus (the distance is 215 kilometers, with a ride that lasts from 4-6 hours) which also crosses Bosnia (albeit quickly). The cost was around 100-125 Kuna or 16,86 euros, one way. It was easy to purchase tickets and we had no issues finding a taxi or bus to and from the ferry into Old town.
I should say that we did have a very awkward experience on the bus when one of the stops let in a man who I believe was either on drugs —or drunk and started harassing passengers, especially a few young tourists sitting behind him. It was a pretty surreal experience and a reminder to keep your wits about you when traveling. Luckily some local guys intervened and controlled the situation until the guy left the bus but I was pretty nervous there for a good hour and very upset that the bus driver, despite knowing about this man's behavior, didn't make him get off sooner despite me screaming in his assistant's face to help those girls. Busses in Croatia, get your act together.
Despite that one travel hiccup, on our last day, we arrived around 4pm in the city and made our way to our hotel Radisson Blu Split for the night. Comfortable, convenient and great on the service angle, this is a good spot for those looking for more of a resort hotel experience. After a few drinks, we decided to take one last, luxurious swim in Croatia's beautiful turquoise waters. The hotel had a little beach nearby so this was the scene of the crime where I stupidly set a pair of expensive sunglasses on the ground before jumping in. Naturally the wind ensured 100€ was to be flown far, far away but it was yet another reminder of why I can't have nice things. Damn.
Despite the sunglass fiasco, it was a week that I will never forget and it's inspired me to take more girl's trips and luckily, Nico approves. I'm heading to Dublin with a fun group of ladies later this month and I'm sure we'll get into a fair amount of trouble. Watch this space.
 The airport is about 24 kilometers outside of the city center. You can take the bus to the center (timetables can be found here) for under 50 kuna or you can arrange for a taxi pickup which will set you back from 25-30€. I ended up paying around 20 after asking a driver from the night before to take me the next day.
For a nice last dinner, make a reservation in the garden courtyard of Makarun on Maruliceva 3. Pick between fresh fish, grilled steaks and plenty of olive oil. They also had a decent wine selection here too. 
Don't miss the green market open daily from 6:30am 

close to the entrance gates of the Diocletian Palace. There is plenty to choose from and we picked up fresh fruits at a really low price.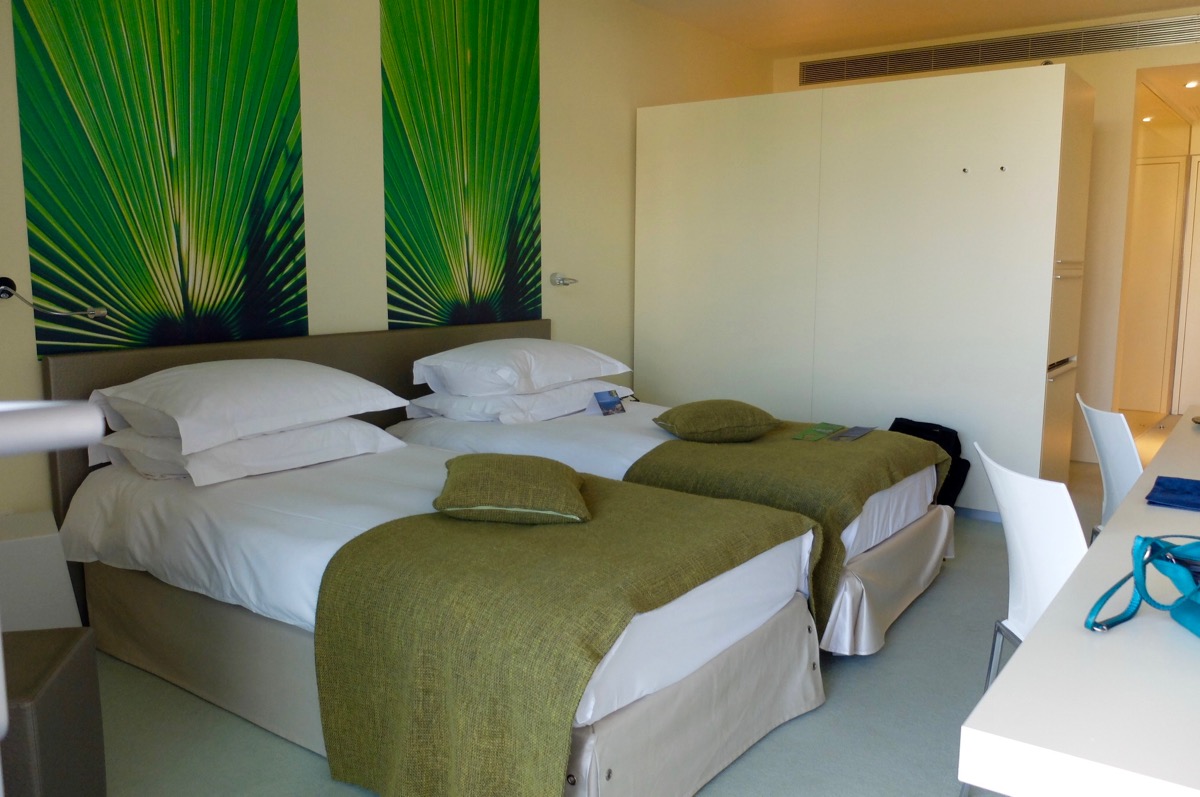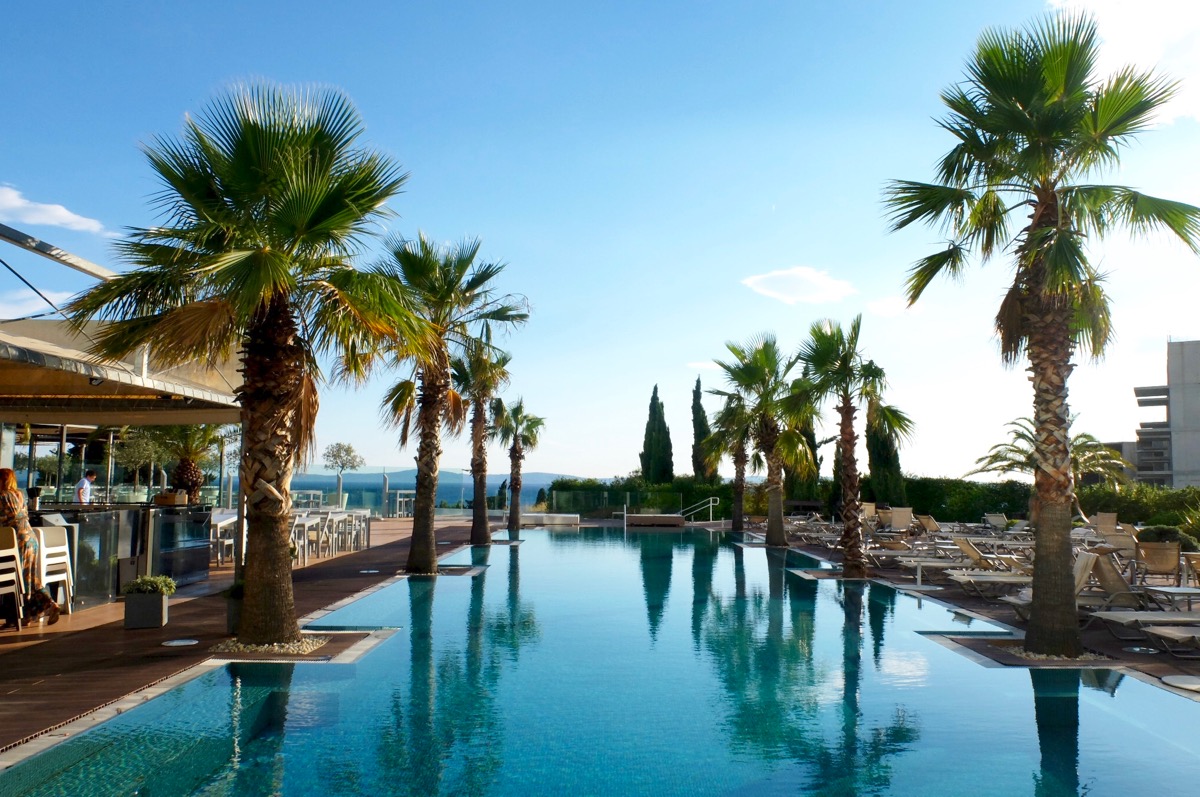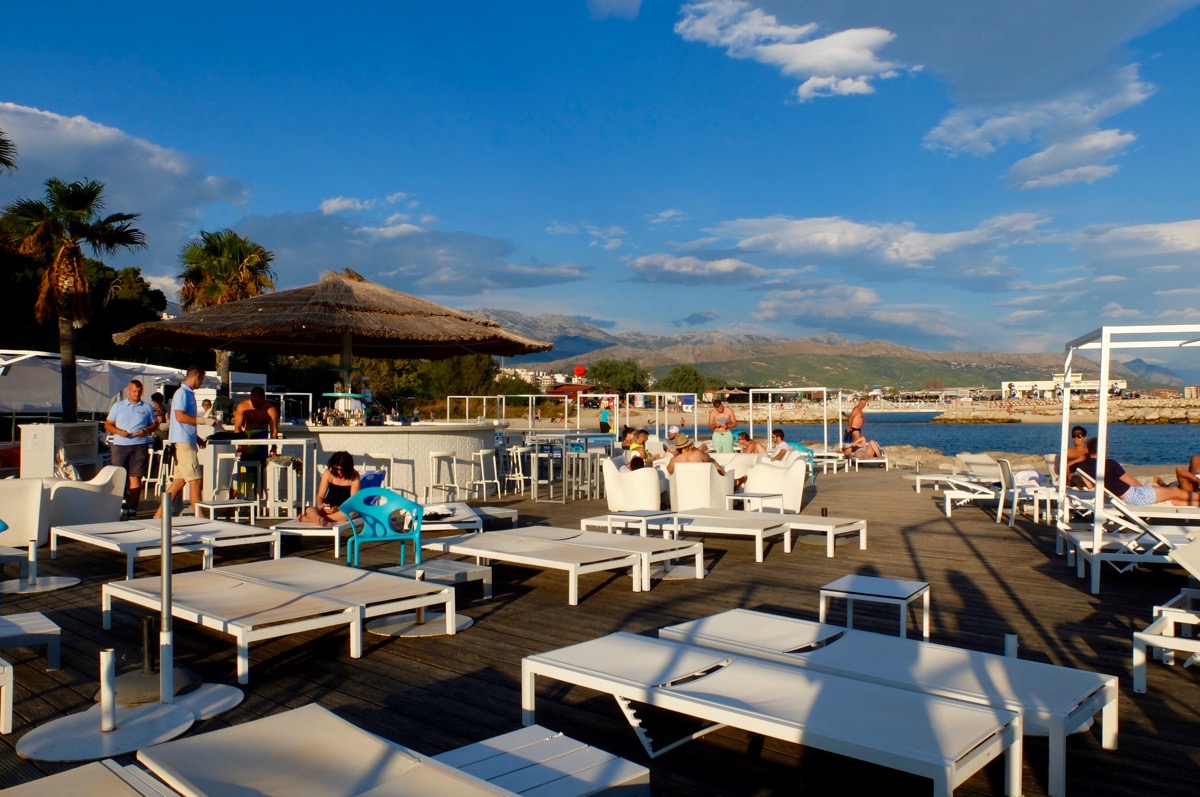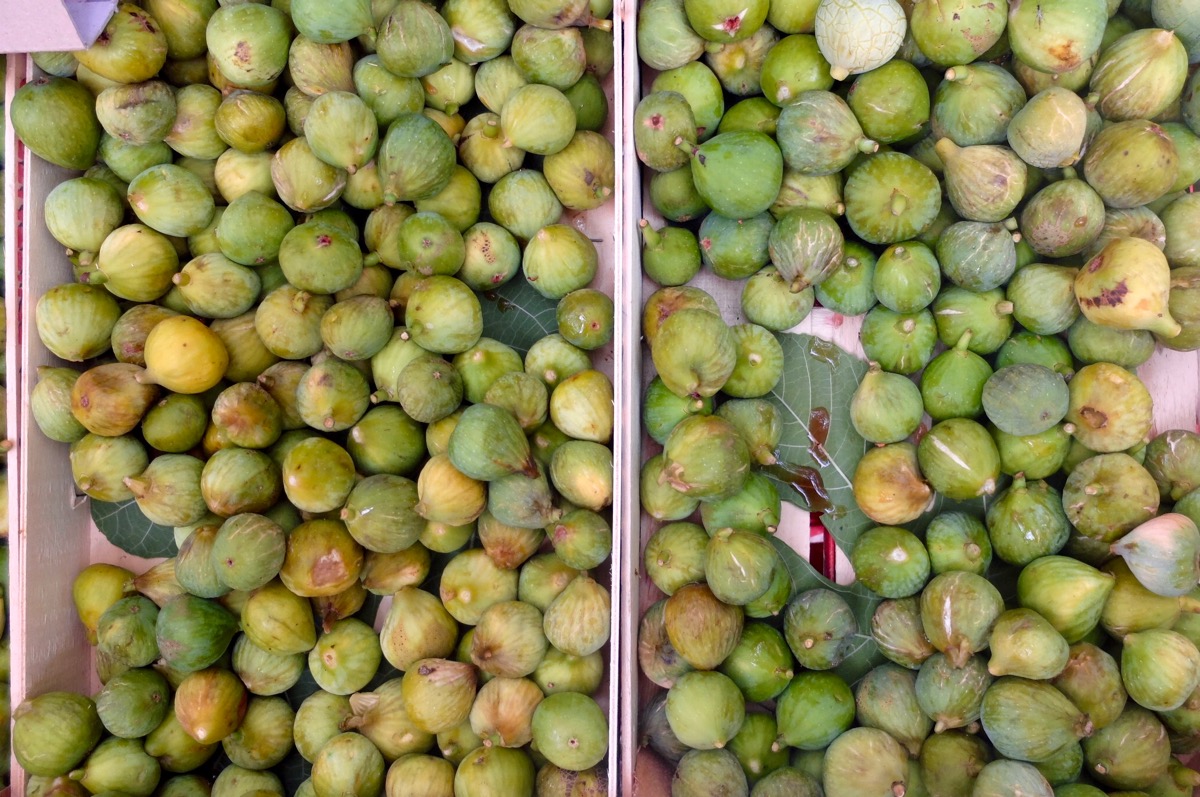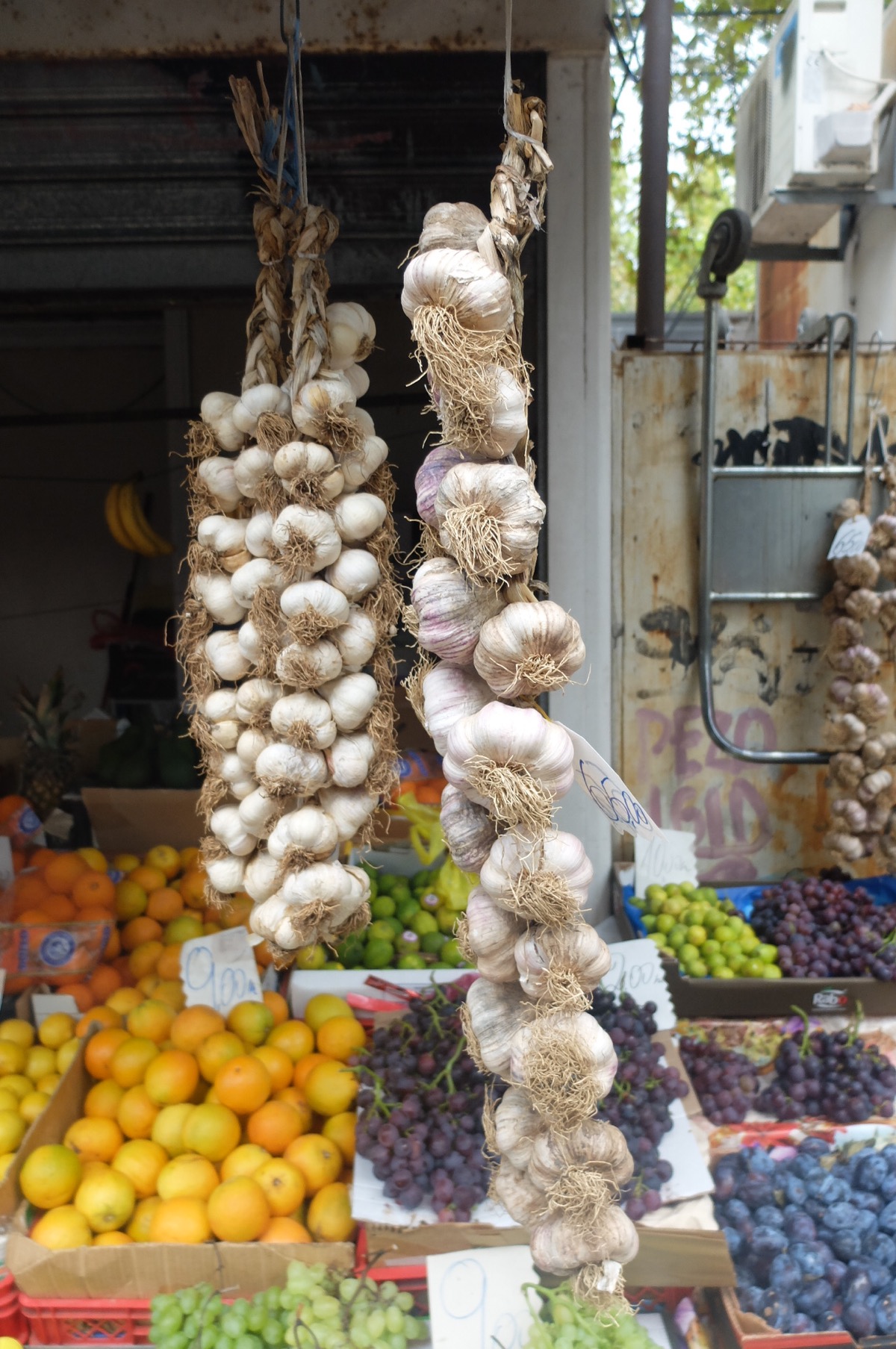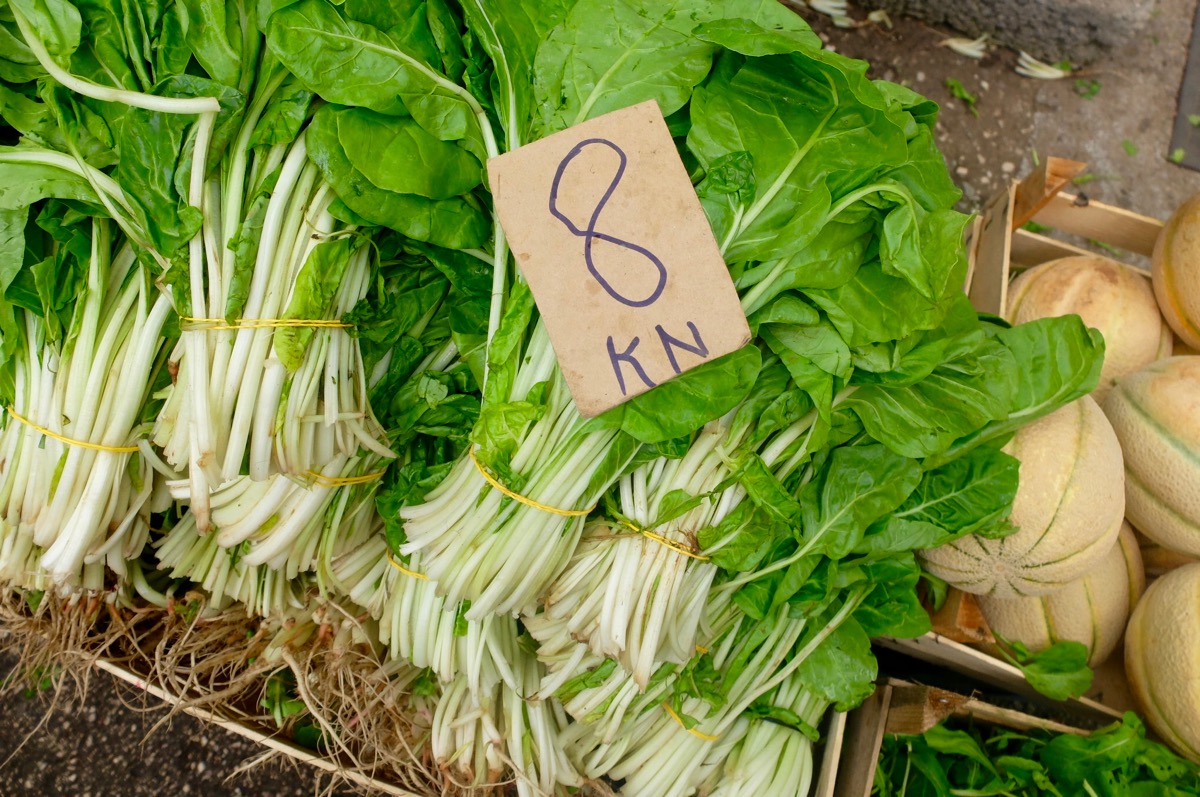 ---
*Disclaimer: On this trip we did get hosted or discounted occasionally (Set Sails boat ride, Hidden House, St Joseph's Boutique hotel, Radisson Blue Split, lunch at Lešić Dimitri Palace but everything else was paid on our own, as usual all opinions are 100% my own. 
This post was also a very belated addition to this month's Italy blogger roundtable topic of "Friendship." While I didn't necessarily stick to the Italy part, friendship was the angle I was going for.
In addition to this post I have to say, I'm one lucky gal to have such wonderful roundtable girls that I also happen to personally respect and adore. Thanks guys! Don't miss their contributions for this topic: