May you beautiful beast you. I'm so ready for a little bit of warmth, to put away my thick tights and boots in exchange for sandals and light jackets, though my scarves are regularly on hand because this month is always full of surprises, weather or otherwise. This April has been one of trips (Levanto, Capri, and Naples, Orvieto) and luscious long weekends. It's one of those months that makes you truly grateful to be a country with so many three day weekends, especially when they happen to fall week after week in your favor.
What I'm looking forward to these days is slowing down and concentrating on writing. I still have plenty of articles to finish on Mexico, France, trips in Italy and of course, finds in Florence.  In the meantime, I invite you to check out a collaborative article I finished on Italy Magazine offering readers a few of our favorite hidden finds around this Renaissance enclave. I'm excited to hole up a little more at home and work on planning my family's trip here this July.
Please enjoy the addition of a little link love to kick off a new month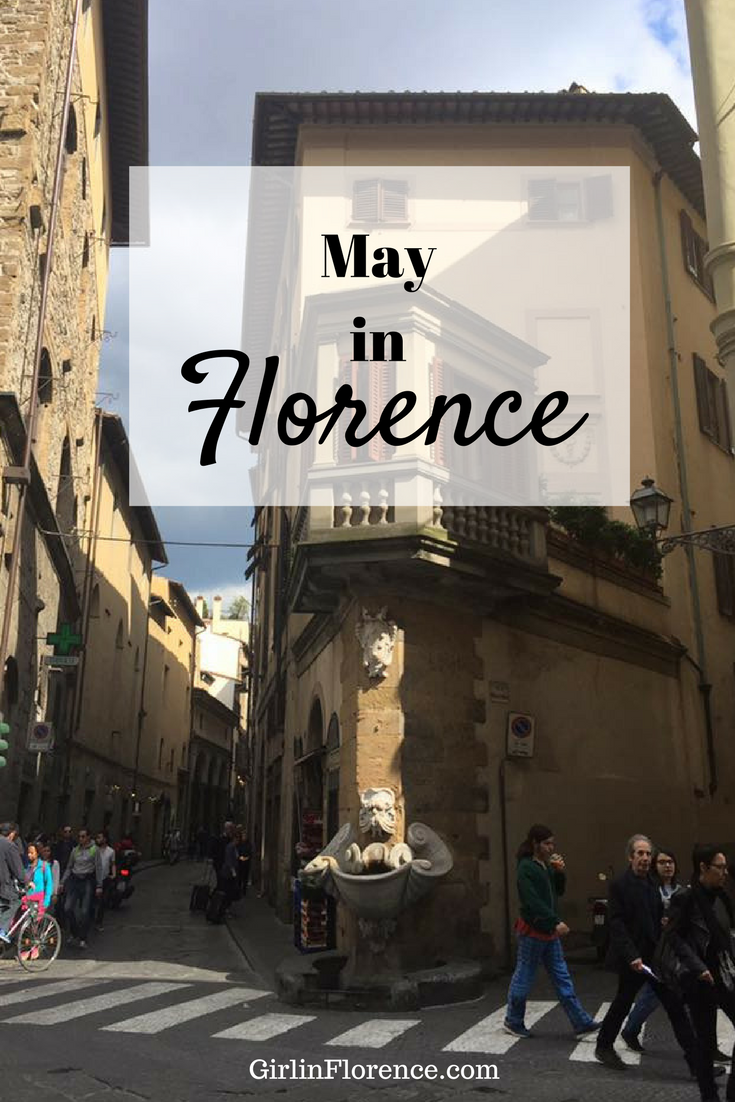 The first of May is a holiday as you probably already know which means you can expect crowds of tourists and Florentines to take on city streets. Officially, there will be a flag-throwing competition with the il trofeo Marzocco at 3pm in Piazza della Signoria. An important competition between italian groups of flagwavers. A historical parade will start from Palagio di Parte Guelfa at 2.30pm and move towards Signoria Square. 
The hottest tickets in town will be the Mostra Mercato Primaverile at the Horticulture Garden near Piazza della Liberta, a chance for those with a better green thumb than I to pick up local and exotic blooms. address: Via Vittorio Emanuele II, 17, 50139 Firenze. event info. 
Also on tap for lovers of street food is the last day (may 1st) of an International Street Food parade in the Parco delle Cascine. Last but not least is the final day(s) to visit Europe's biggest arts & crafts fair, the annual Mostra dell'artgianato at the Fortezza di Basso. They have a wonderful handicraft section featuring young Italian artisans that really makes me think they stepped up their game this year, I found plenty to swoon over.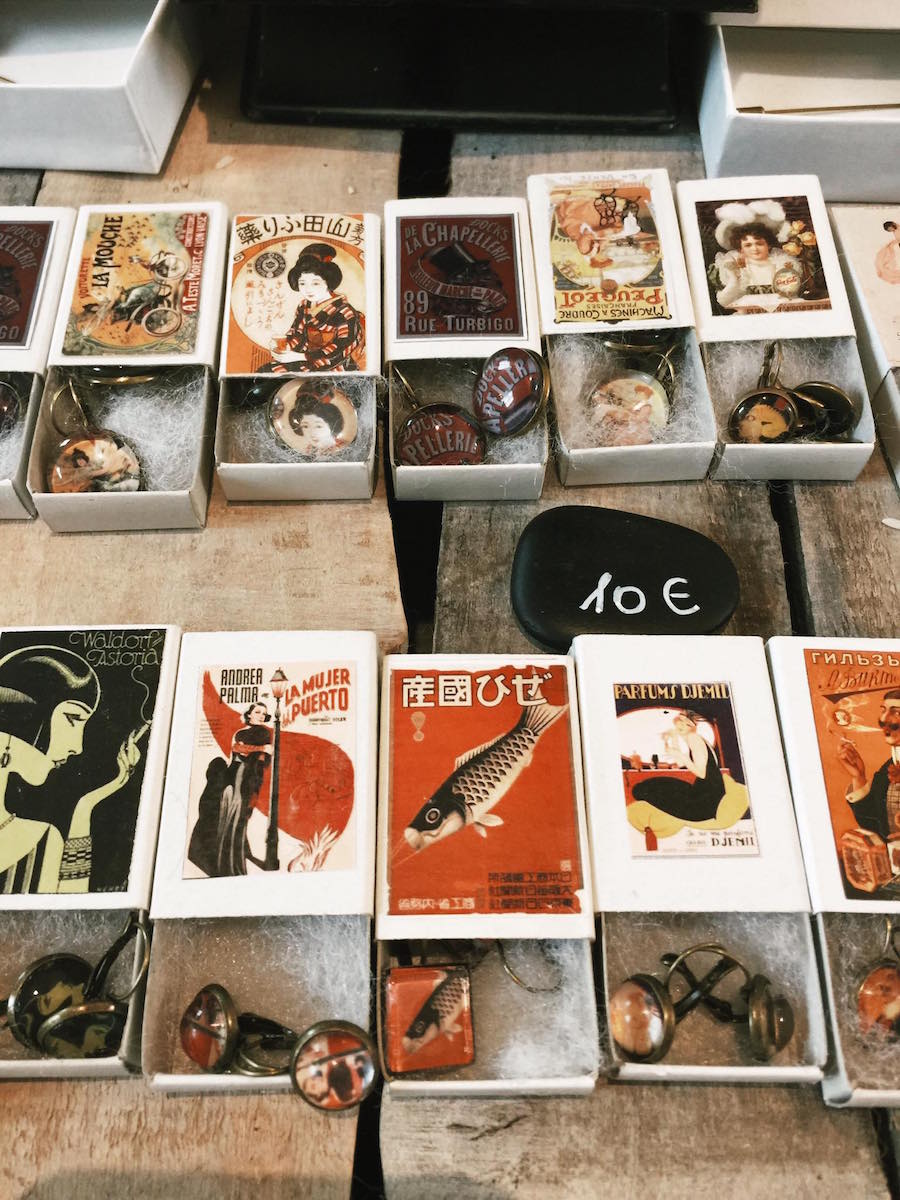 I'm really looking forward to the opening of the Iris garden, who's short window of visits will end on May 20th, don't miss the chance to check out numerous varieties of the Florentine namesake flower, opening hours (M-F 10-1, 3-7:30pm, Sat, Sun 10-7:30pm).
Cocktail lovers will welcome the second edition of Florence Cocktail Week from May 1st until May 7th, an exciting week of mixology and quality booze, organized by Paola Mencarelli and Lorenzo Nigro. 16 of the best bartenders around town will present their signature cocktails at a special price and there will be interesting events all over Florence. The finals will take place on May 6th at Mercato Centrale in Florence where you can see the best of the best face off with a shake-worthy competition where only the best drinks reign tall!  You can download the full calendar of events here Calendar Events_FlorenceCocktailWeek2017 or check out my friend Curious Appetite's round up.
I'm joining the "4 stops, 4 drinks cocktail tour" on Thursday but I've been told that the places are filling up fast, try and see about reserving your spot by calling 055-2476956 or emailing [email protected].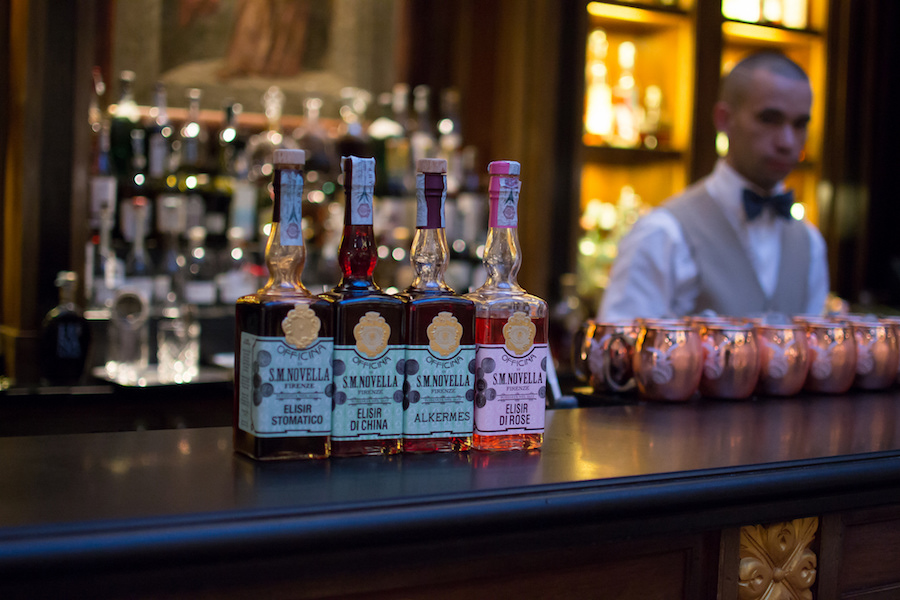 Of course if you've visited the city lately, you've probably seen the adverts for the latest Palazzo Strozzi exhibit featuring the "electronic Renaissance" work of video artist Bill Viola, which will be running until July. I actually tried to pop into the other day and decided to come back on a non-weekend day when it was hopefully going to be less crowded. One tip, the Palazzo Strozzi has extended opening hours on Thursdays which means you can check out the exhibit until 11pm at night!
This May 4th, Thursday, I highly recommend this fun event from 6-9pm at clothing store, Flo concept on Lungarno Corisini 30-34R. You'll be able to check out 12 new independent brands in Florence and other surprises. More info here.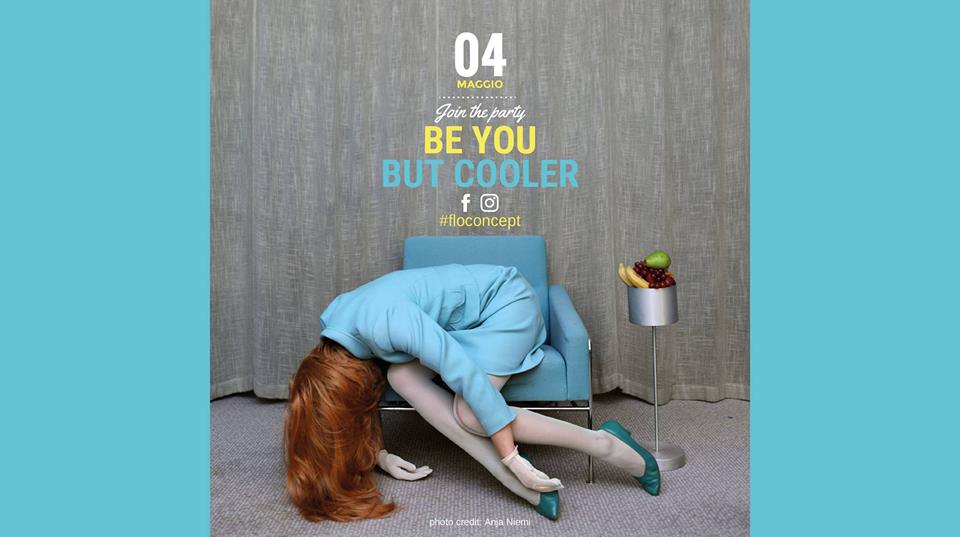 Creatives and curious alike will have to head to the Stazione Leopolda (and other venues) in Florence for an annual festival "Fabbrica Europa" dedicated to different expressions of creative prowess running from May 4th to the 15th of June. What to expect? Several artistic installations, musical concerts and art shows, tickets range between 8€ to 20€, depending on the event. More info can be found here. address: Viale Fratelli Rosselli, 5, 50144 Firenze.
One of my favorite places for live music and events is definitely Tasso Hostel (near Piazza Tasso, naturally). On May 4th returns their open-mic night where anyone can come, celebrate, read, recite, sing, tell, recount, or merely listen. This year's host will be Medici Dynasty Star, Tim Daish. It's worth noting that this fun event is in its 21st edition (woohoo!) which takes place the first Wednesday of every month.address: Via Villani 15, Florence, Italy. 
This year there will be an outdoor market in Piazza di Santa Croce on May 6th and 7th (9am-7pm) celebrating the Fierucola delle Arti, dei Mestieri, delle Scuole e delle Api. That's a lot to celebrate but I'm sure it will be fun ;-).
"Un bosco per la citta mostra di fiori e piante" one of my favorite streets in the Oltrarno, Via Romana, will be closed to the public on May 6th (around 10am-7..) for a special garden and flower themed block party which will involve many of the local shops. Check out their FB event for more details.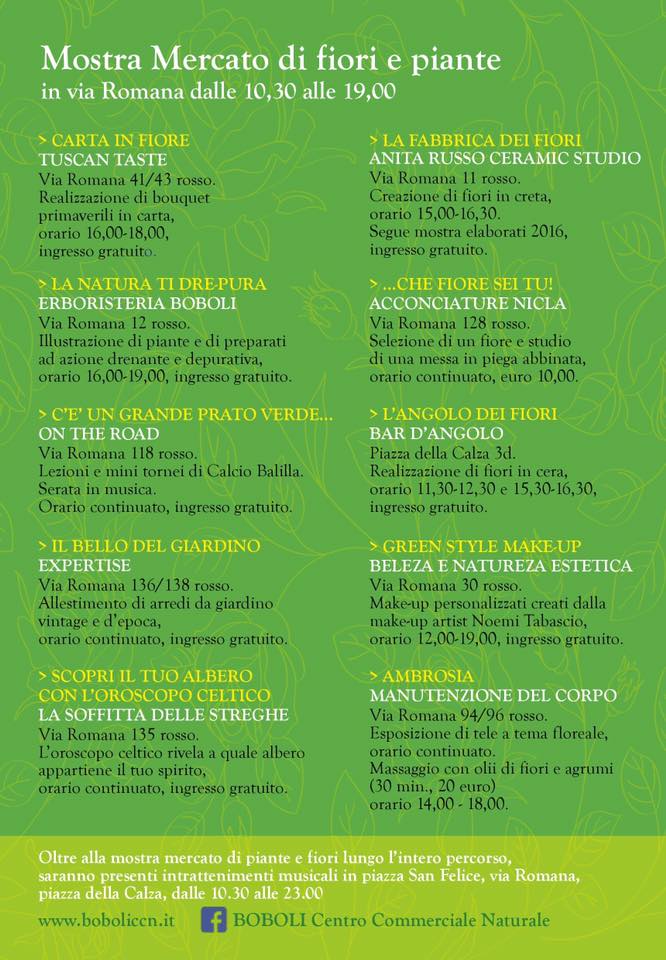 This month's first Sunday of the month is May 7th which means state museums are open free to the public. Keep in mind that while the initiative is awesome, I would personally avoid the Uffizi, Pitti Palace or the Accademia as they tend to get bombarded with people (even when it's not free) and use the opportunity to visit some of the city's lesser-known gems such as San Marco Museum, The Bargello, The Medici Chapels, Casa Martelli and more, the full list can be found here courtesy of Visit Florence. 
Want an excuse to make Prato your next day trip? Why not go when they will be showcasing the Creative Factory's Spring Edition where young artisans and creatives will showcase their items in a special market on May 7th. address: Piazza Filippo Lippi, 59100 Prato PO, Italia. 
Are you a writer looking for tips on publishing? The Florence writer's group is hosting a "Florence Writers Publishing Day" on May 13th from 9am -6pm (reservations required) with panelists Juliet Brooke (Editor, Penguin Random House), James Wills (Literary Agent, Watson, Little), Marilyn Atlas (Literary Manager & Producer), Shannon Kirk (Author), and workshop by David Gaughran (Self-Publishing Expert). More info can be found here or email [email protected].  
Fans of Eurovision will be thrilled that there is indeed an event "Eurovision Song Contest 2017 FINAL PARTY – Live from Kiev!" celebrating Europe's weirdest song contest at Glue, an alternative concept space on Viale Manfredo Fanti, 20, 50137 Florence, Italy. Aperitivo kicks off at 7pm, 9pm starts the live stream from Kiev while after midnight, the dancing begins. Admission + aperitivo (one drink and all you can eat buffet till 9pm): 12 euros
Admission only: 5 euros. More info here. 
For those who adore Brunello Wine Day (like myself cough cough) on May 14th one of my favorite boutique tour companies, Debustibus, will be celebrating a special "brunello day" with a visit to two small producers and have lunch at one of the best cheese makers in the area. For more details, including price, email [email protected]. 
Take the number 7 bus from Piazza San Marco to Fiesole on Sunday, May 14th for the Festa della Ceramica (Ceramics Festival) in Piazza Mino da Fiesole. From 10-7pm, there will be a day dedicated to ceramics, including workshops, demonstrations and of course a market to buy it all. It's a great excuse to visit one of the best panoramic points of Florence. If you'd like a few walking routes (which I have done myself from time to time) Fiesole For You has it all listed here. 
Those interested in jewelry workshops open to the public might enjoy the one organized by OMG Florence on May 17th from 7pm-10pm. They will be working with a contemporary and exciting material called polymer clay and one of its many applications: Jewelry. More info here. 
One of the best events later on in May is Artigianato e Palazzo from May 18th to the 21st at the 16th century Corsini Gardens in the center of Florence. This year's theme is "Fiori d'arancio" and focusing on the city of Florence as a destination wedding venue where wedding parties can "keep it local" by utilizing local artisans (there will be over 80 at this year's edition) to create the wedding of their dream.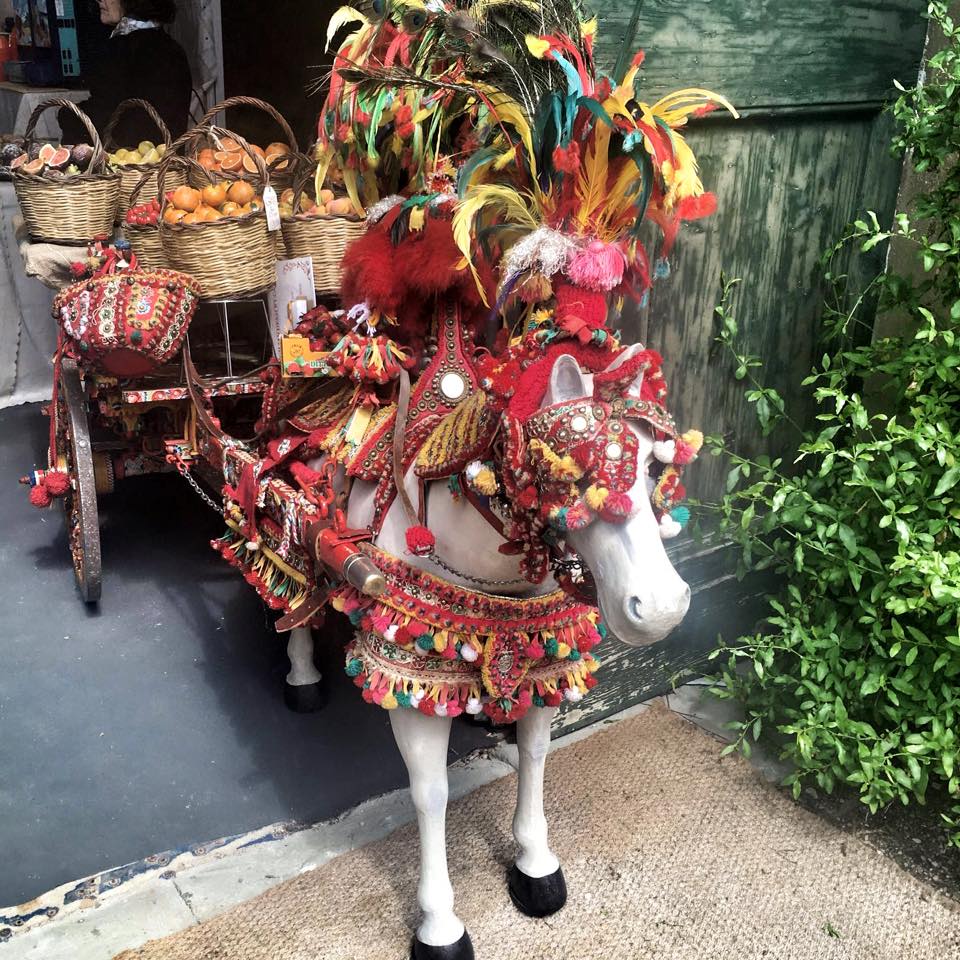 Around Tuscany, vintage car lovers will delight in the return of the Mille Miglia vintage car parade happening from May 18th – 21st across 200 various comune. While they won't be passing through Florence, they will stop in Siena, Montecatini Terme and Pistoia (see map below for the rest of the route!).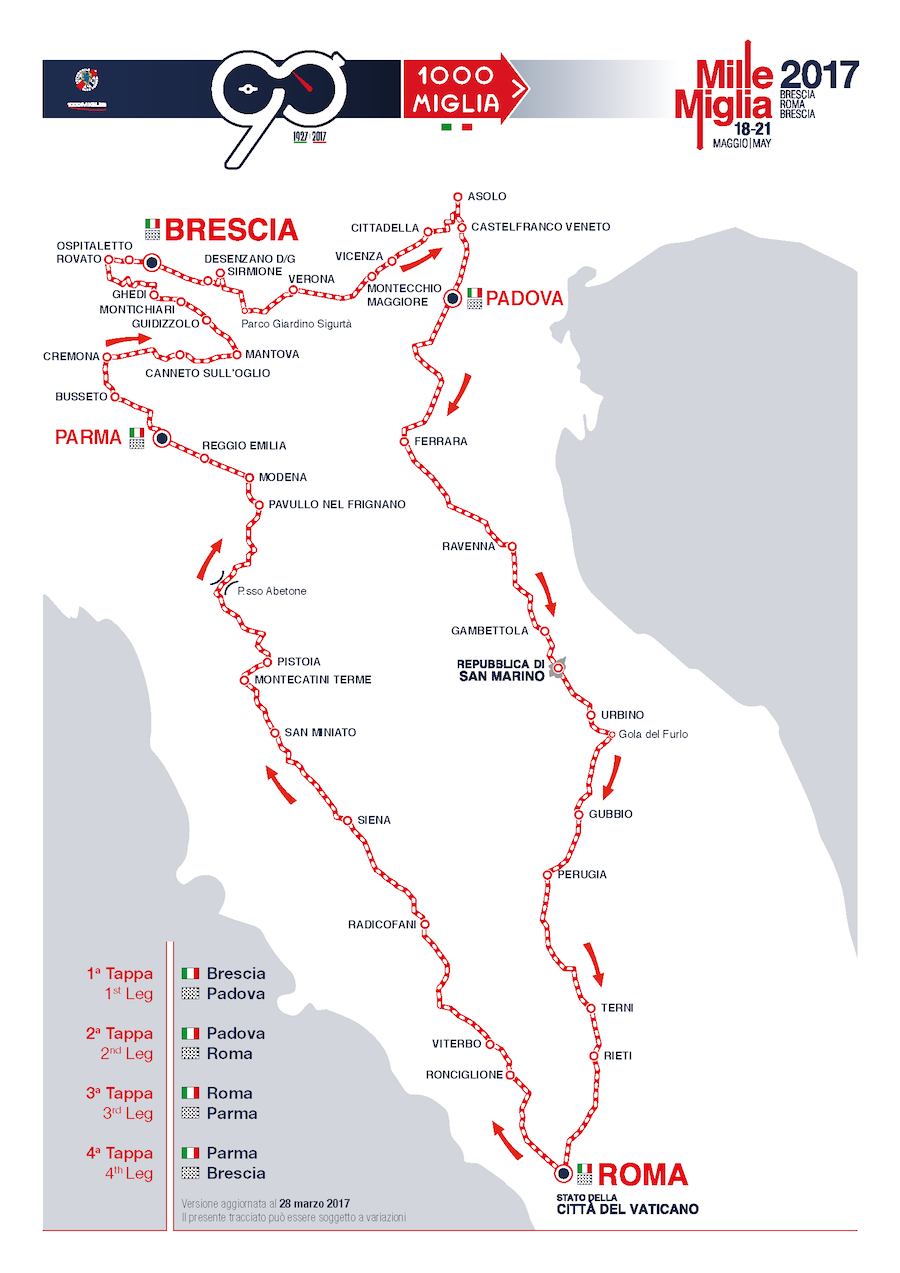 For your sporty sorts, on May 20th you can join a 5 km night walk through the historical center of Florence with Milena Megli, a renowned athlete. The fun starts at 9pm, leaving from Le Murate and Piazza Madonna della Neve. 
On one of my favorite streets in the Oltrarno, Sdrucciolo dei Pitti, there will be a block party on May 20th, Sdrucciolo in Festa! The fun starts from 3pm onwards, live music and food will be available. More info here. 
Head to Piazza Santo Spirito on May 21st for the outdoor market this May (all day) featuring local artisans which offer a peek into Florentine life every third Sunday of the month. This is always a personal favorite.
On the 23rd there will be a commemoration of the death of Dominican friar Savonarola who was burnt at the stake in Piazza della Signoria on 23 May, 1498 (you can see a circular plaque dedicated to the event in the square). The event starts at 10:30 am from Piazza Signoria where they will leave flower petals in the Arno river. 
Looking for something fun to do? I highly suggest visiting one of the gorgeous villa gardens in Fiesole, which typically can be arranged between April and October on Thursdays only (cost around 5€). Villas that are involved in the initiative include Villa Medici (one of the absolute best), Villa Le Balze, Villa San Michele, Villa Montececeri, Salviatino, Villa Schifanoia, Villa Il Roseto, Villa La Torraccia, the Vincigliata Castle. More info here. 
I'm just as surprised as anyone to note that Florence has celebrated the "Festa del Grillo" or cricket festival day on May 25th, chirping cricket traditionally marking the arrival of spring. Chirping crickets are also meant to provide good luck so I would head to Cascine Park just to see this event in person, chirping crickets are not. There will be food, entertainment and likely, cricket souvenirs for kids. 
Don't miss the Cantina Aperte, open wine cellar day on May 27th and 28th which will take place all over Italy as wineries open their cellars offering wine tastings and visits free to the public. If you have access to a car, this is a lot of fun. Participating locations can be found here.