Mexico City is a huge city that feels like millions of micro cities all jammed into one place and to be honest, before visiting, I didn't know what to expect. Sure some of what I've read online is true, it's chaotic, there's tons of traffic and pollution is a very real truth.
However what surprised me most of all is how awesome of a city this is. Why haven't I heard more about it?
Mexico is a lot of things but what it isn't, is boring. There is a pulsating energy here that excited me the second our plane touched down.Expect a plethora of posts about Mexico since we did a lot, ate a lot and saw a fair amount during our two weeks time. As our taxi careened down Mexico City streets, I could see building after building fly by As a first-timer here, I loved exploring the many different neighborhoods in the city, each home to its own eclectic personality. As for the "is it safe question" all I have is my own experience to share. I ever once felt at all in harms way and this is even after doing extensive research on all the horror stories one can find online. Like any big city, you must have your waits about you and the same goes for Mexico City. I would never be the one to wave a fancy camera or rifle through cash in a crowded metro car. Word to the wise: put your common sense on overdrive and you'll be just fine.
In honor of this trip and to better know what to see in each various borough, here are a few favorite neighborhoods we fell in love with during this past month's visit. There are so many neighborhoods that in just a few days time, I could hardly cover them all and I still feel like we barely scratched the surface. There is hardly a day that goes by in my home in Italy that I don't think about how cool of a trip it truly was and weirdly enough, I miss it. I'll never forget out first night out on the town, Nico and I bleary-eyed from the long trip from Italy, stumbling after a quick shower at our hotel to a tiny, badly-lit restaurant for tacos, beer and a laugh. It was magical and it cost about 10€ ;-).
The District Federale is to me, a sexy cosmopolitan city with great restaurants, cool hotels, amazing art (also home to an annual contemporary art show Zona Maco, possibly Latin America's most important) interesting bars and plenty to do. Of course it has its unsavory bits, we saw plenty of that too but I guess you could say I'm used to that, I have no desire to live in or visit any kind of Disneyland, I'm a grown-up and that means coming to terms with the not so glittery parts of life too.
If you live in the USA and are craving a fun long weekend — I highly recommend making the DF your next destination.
When it comes to getting around you have plenty of options. We varied between taxis, Uber rides and the metro (which mind you is one of the cheapest in the world). I wouldn't attempt to drive here because of the many one-way streets.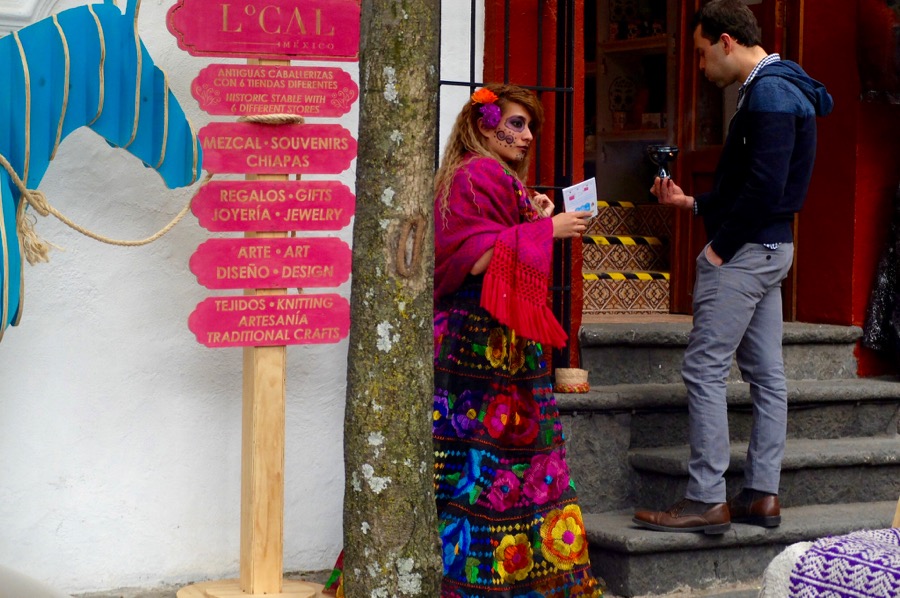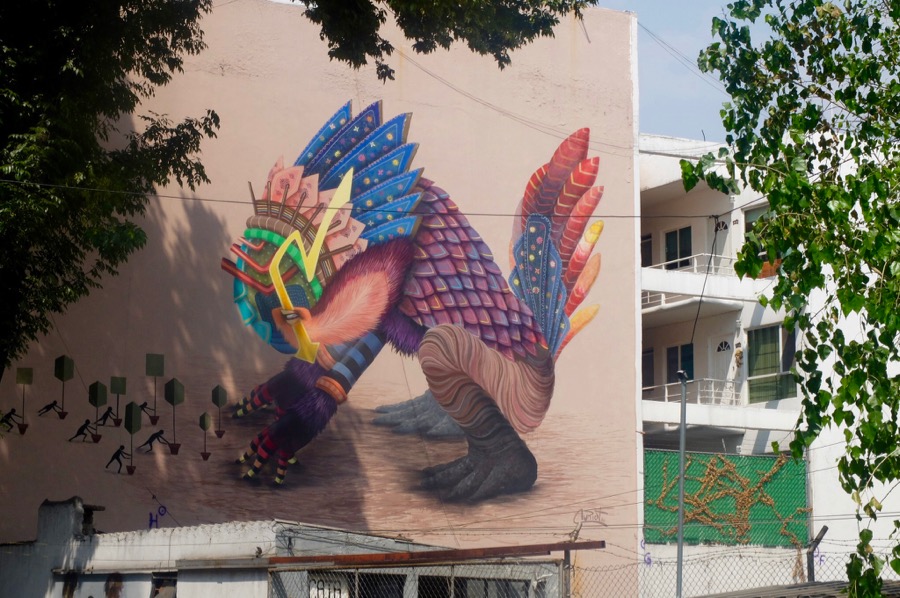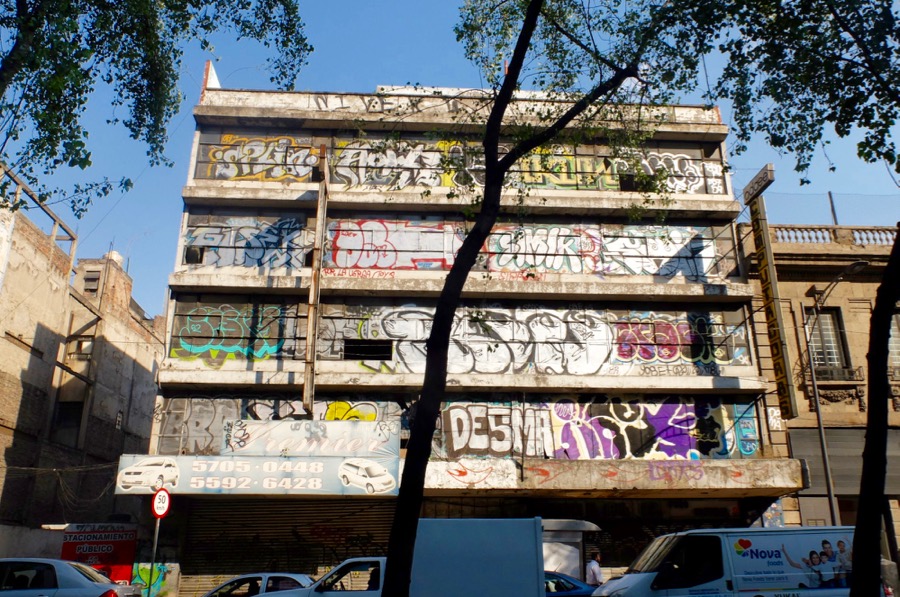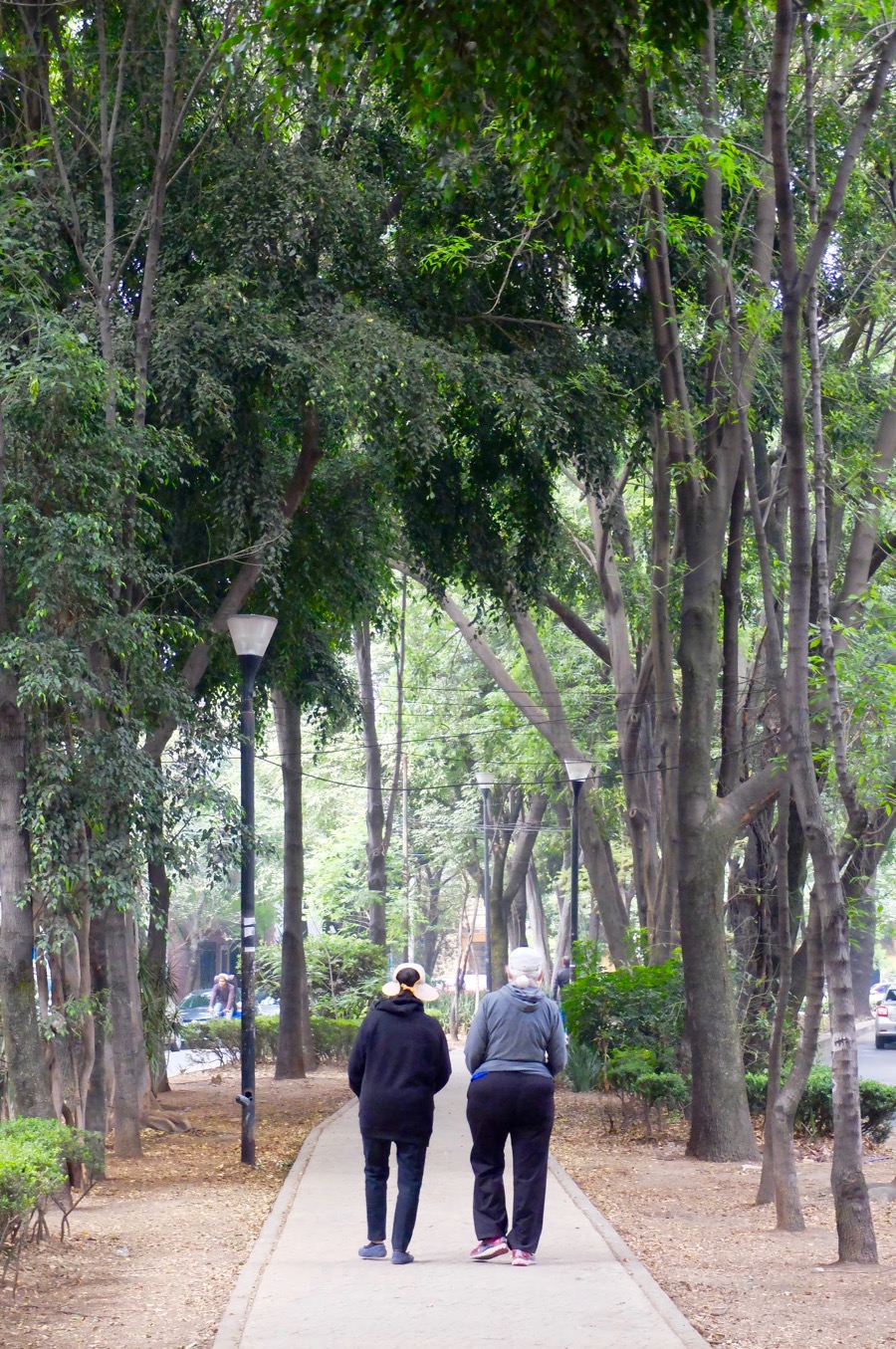 Centro Histórico
Naturally as a "new European" the historical center of any city is going to be an area I'm going to want to get to know. During our recent trip to Mexico, we stayed for the first three nights in the heart of historical Mexico City, where we had close access to the Zocalo (main square), world-class museums. This is the epicenter of where the conquering Spaniards created Mexico City in the 16th century on the ruins of a ruined Aztec capital city. More importantly to note (and surprising to me!) is that in the Aztec times, this area was full of water. The capital city Tenochtitlan is something you should certainly explore more when you visit the anthropology museum (in another neighborhood) to get a better idea of this city's interesting history. When it comes to architecture, you can see many different types represented here: baroque, neoclassical, art neauveau, Italianate, functionalist, the list goes on. But what made me fall in love was the sheer about amount of vibrant energy; the smells, the street vendors, the students coming home from school, the fast-moving businessmen, and intricate weaving of the taxis.
https://www.instagram.com/p/BRGjICAD4L4/?taken-by=girlinflorence
Avenue Juarez is where you'll find the early 20th century white marble palace Palacio de Belles Artes, housing much of the country's most famous artworks, and one of my favorite (see below) museums, and it's close to a tower offering a panoramic view of the town. There's plenty to see in this eclectic area but in order to keep this post from becoming a novel, here are the important highlights.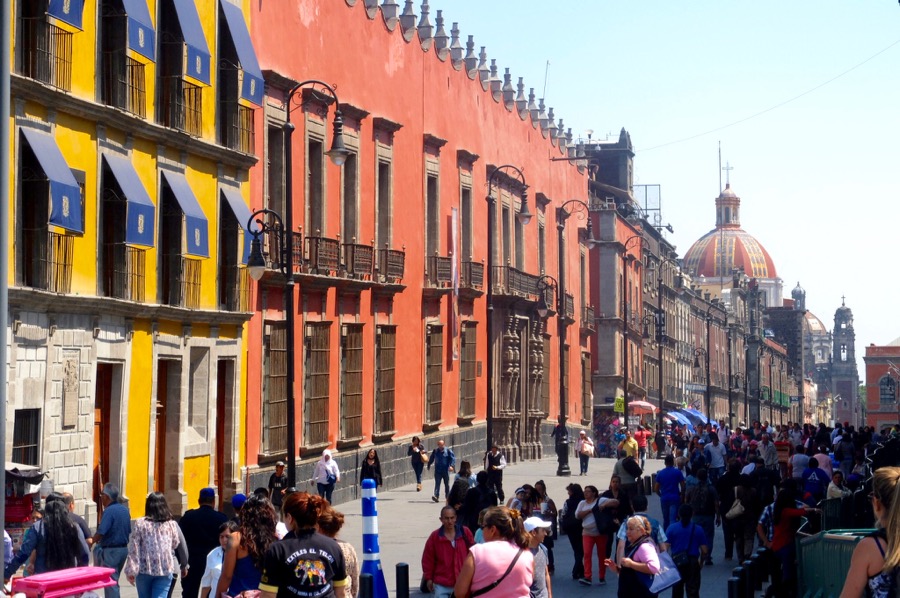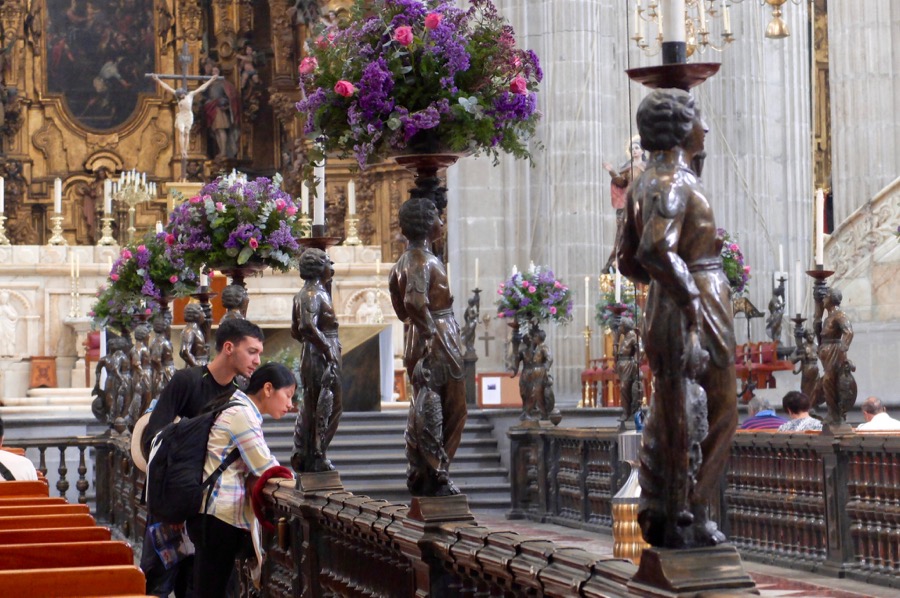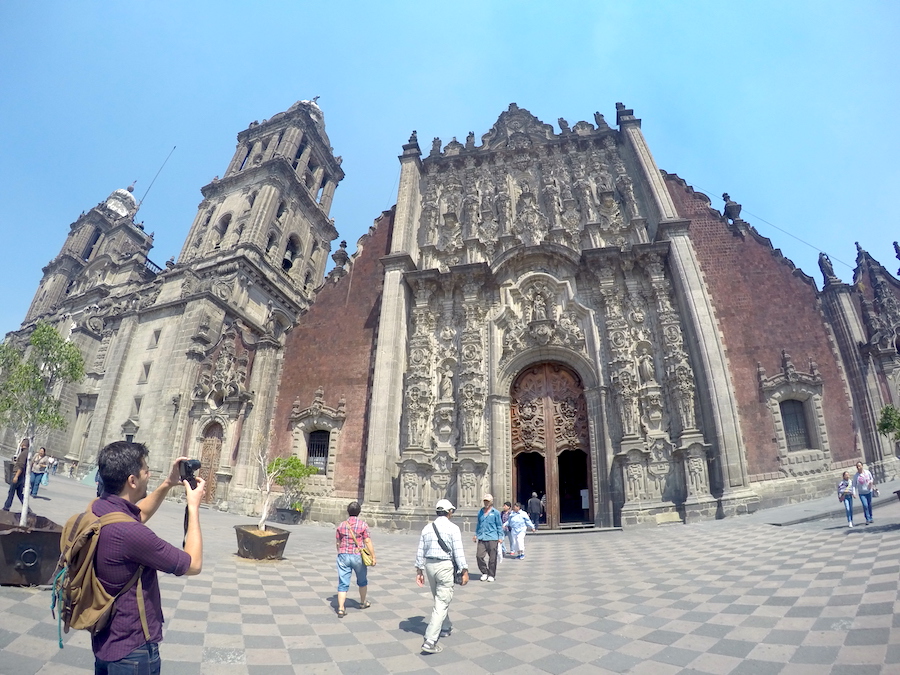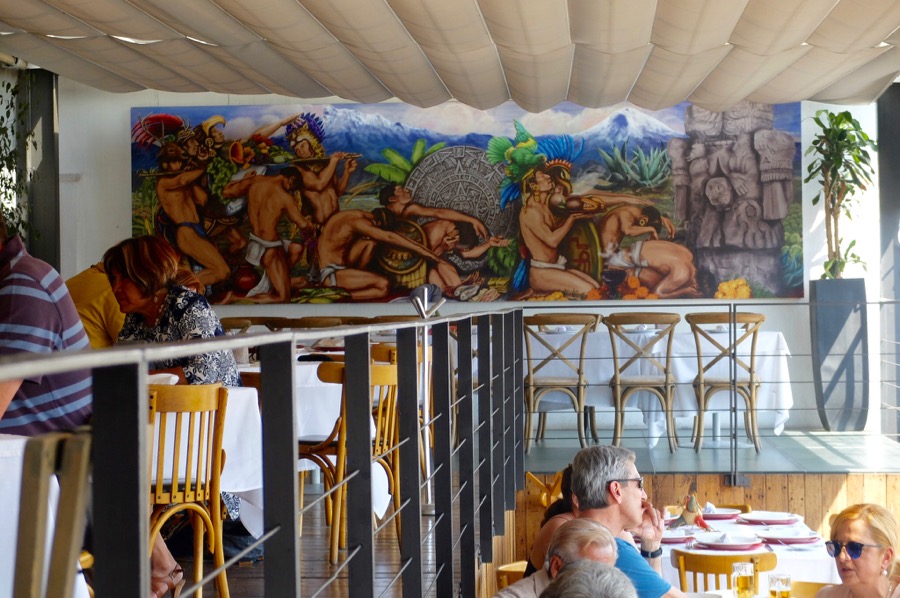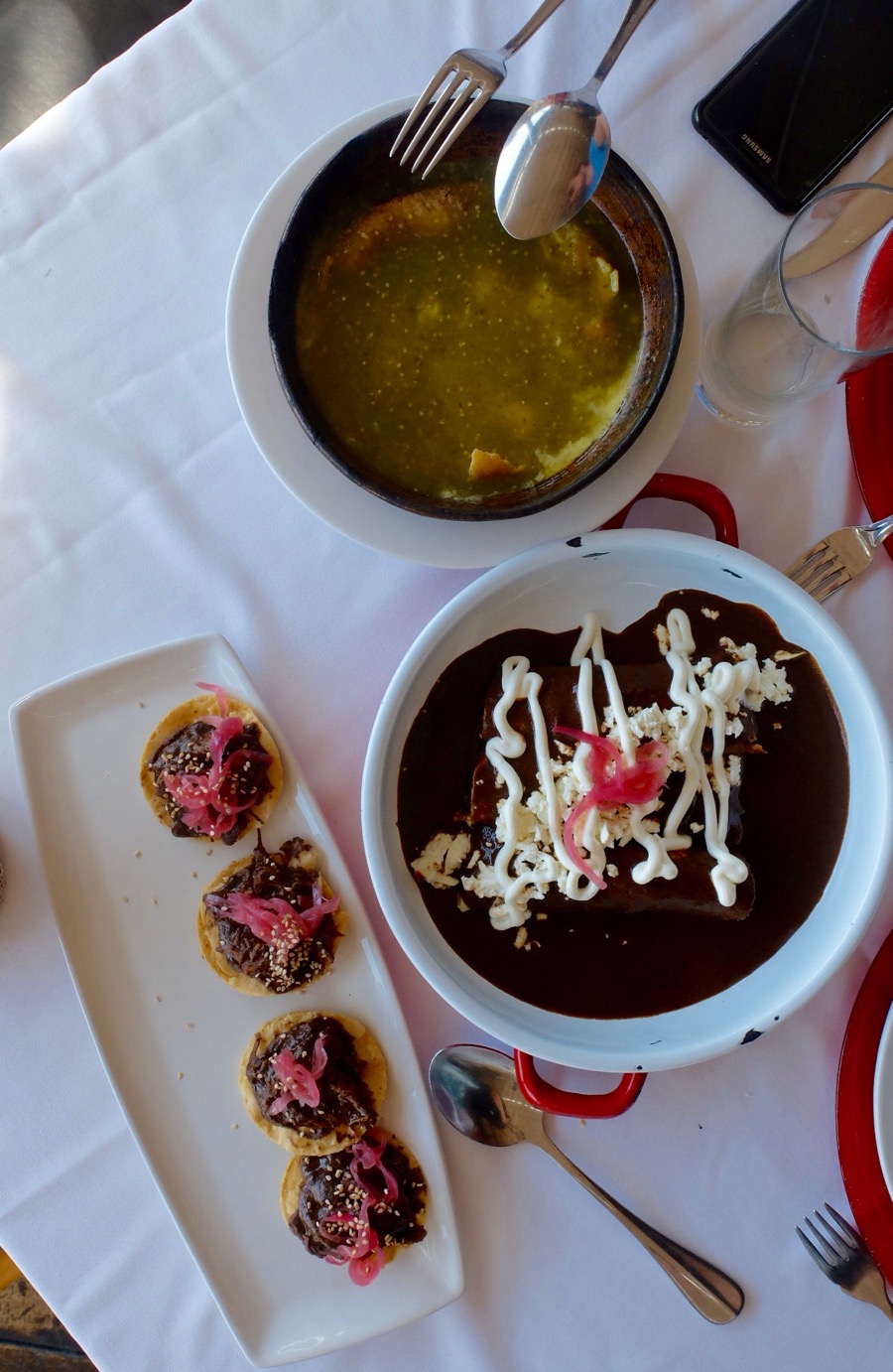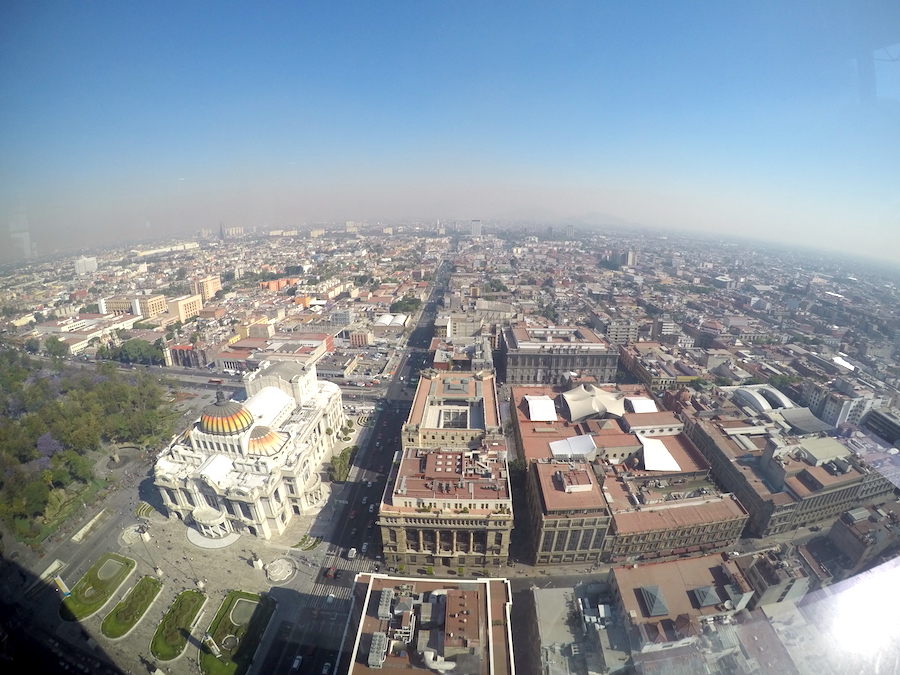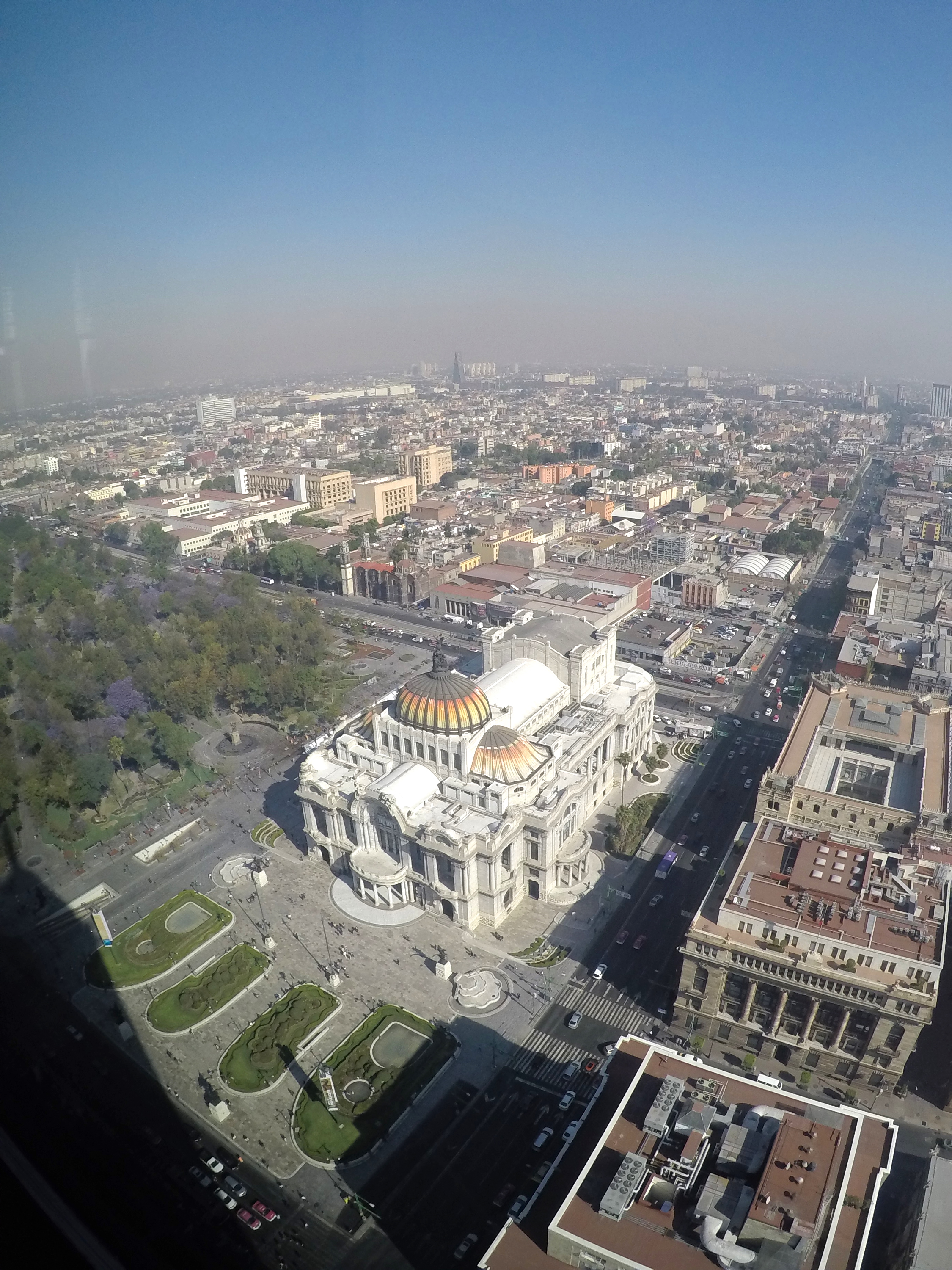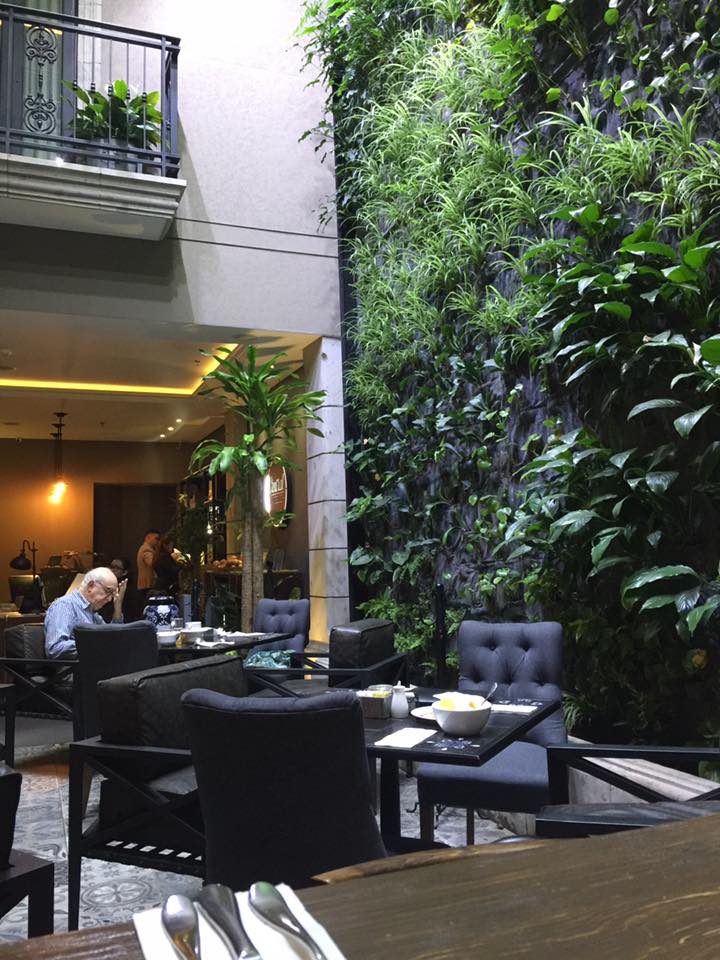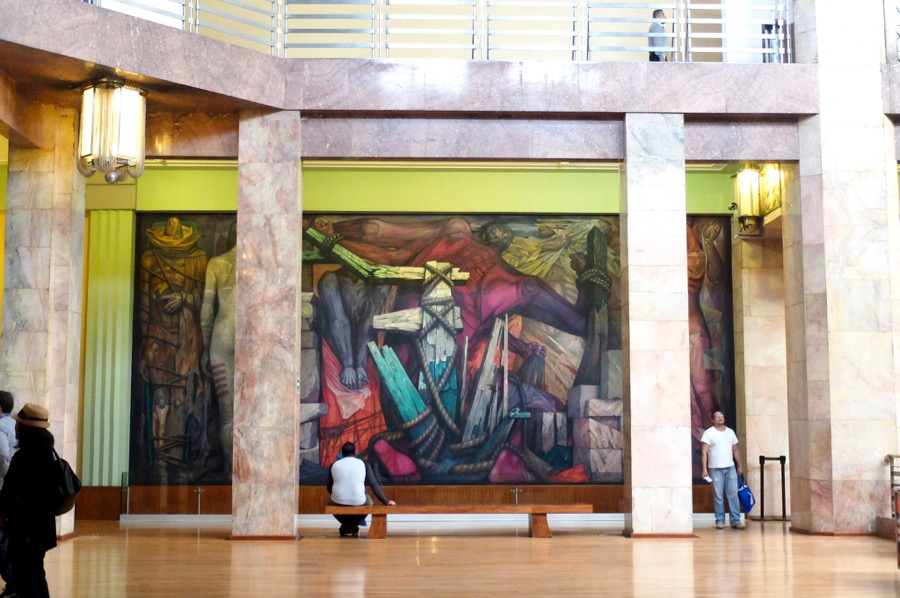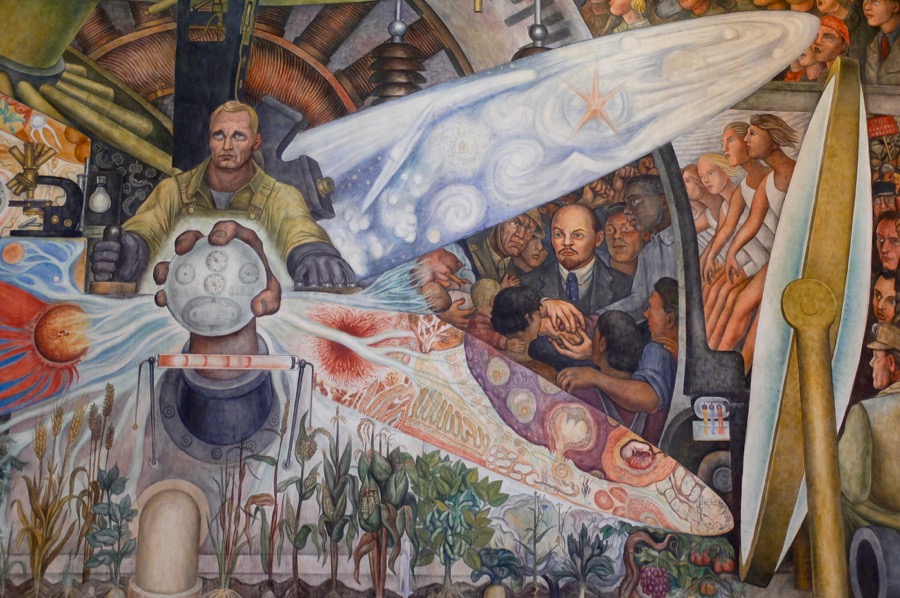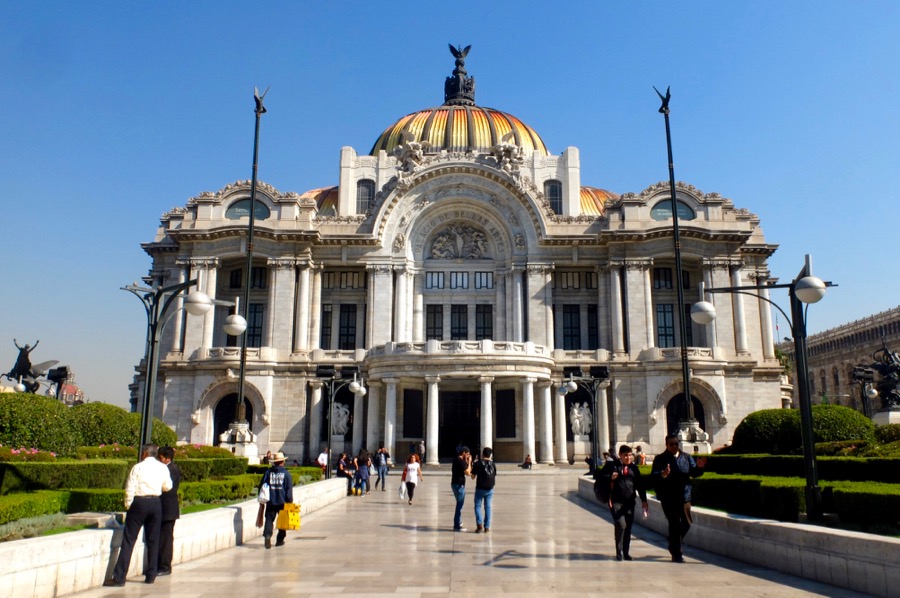 Mural El Hombre in cruce de caminos by Diego Riviera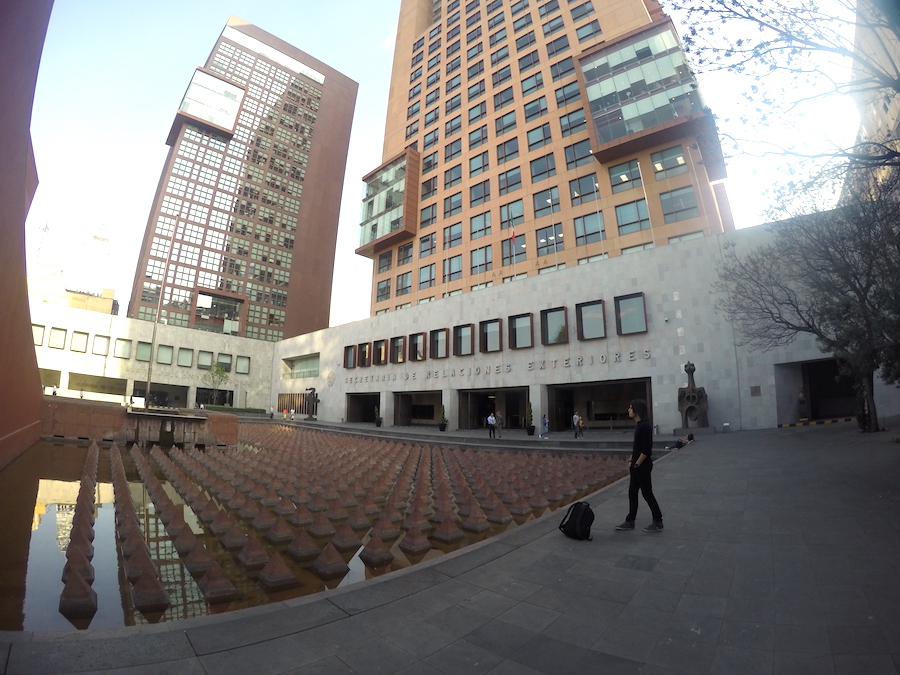 Notable highlights include: 
Torre Latinoamericana: While the tower itself is nothing special (sorry), it has one of the foremost views overlooking the historical center (completely glass though) and the small fee is totally worth it! Eje Central Lázaro Cárdenas 2, Centro, 06000 Ciudad de México, CDMX, Mexico.
Palacio des Belles Artes – we probably don't need to tell you this place rocks, anyone visiting Mexico city knows that, however it made it easier to linger since we were staying in the area. Here you have access to the palace's art nouveau design and Diego Riviera's murals, particularly his El hombre en el cruce de caminos (Man at the Crossroads). A marvelous place indeed, and don't forget that next door is a pretty park.
Historico Centrales Hotel: A great spot to base in the historical center. Rooms range around 151€ a night and that comes with a GREAT breakfast and complimentary coffee bar on the first floor. Bolivar 28, Delegación Cuauhtémoc, Centro, 06000 Ciudad de México, CDMX, Mexico
Memory and Tolerance Museum. This was a recommendation by our tour by locals guide Nydia. She mentioned that if we had time we should absolutely check it out and I'm thrilled we did. It covers the holocaust and a range of genocides around the world. It also touches Mexico's immigrant population and it's Jewish history that many people often known nothing about. address: Av. Juarez 8, Cuauhtémoc, Centro, 06010 Ciudad de México, CDMX, Mexico
Zocalo Square (Constitution Square) – the beating heart of Mexico City is undoubtedly here, the enormous main square that houses both important cultural and musical events and massive protests. It's here where you will discover the Palacio Nacional and the Cathedral Metropolitana (see above).

Mexico City Metropolitan Cathedral – The largest cathedral in the Americas.
Templo Mayor – In the northeast of the main Zocalo you can spot the ruins of a main Aztec temple of the capital city of Tenochtitlan.
El Mayor cafe & restaurant — a beautiful rooftop terrace over a bookshop with views overlooking the ancient ruins of. Address: Calle República de Argentina 15 Planta Alta, Cuauhtemoc, Centro, 06000 Ciudad de México, CDMX, Mexico.
https://www.instagram.com/p/BRHqMfojTIA/?taken-by=girlinflorence
El Huequito Bolivar. A no-nonsense restaurant/takeaway where one must try tacos al pastor (split roasted pork tacos served in small tortillas and fresh salsas) and a cold beer. It was the first meal we had in Mexico. 
Colonia Juárez
One of the best up and coming neighborhoods in Mexico City and named for Mexico's first indigenous president, Juarez is a place where enterprise meets a growing cool. Not as well known as Condesa or Roma but one where I  had one of the best meals in Mexico City, and certainly the best cocktail at a secret speakeasy.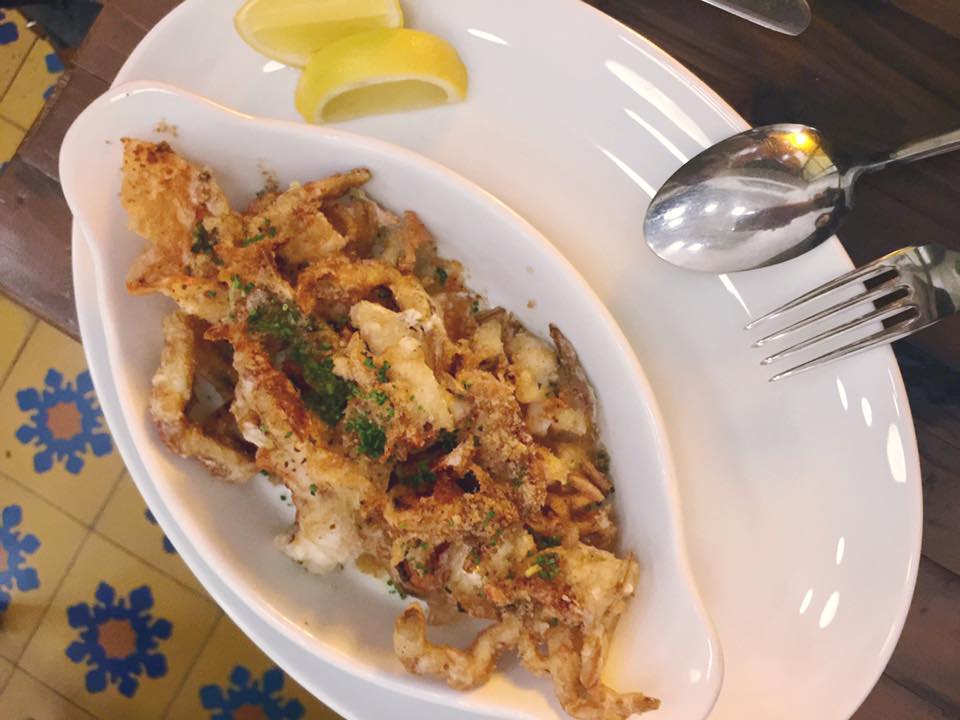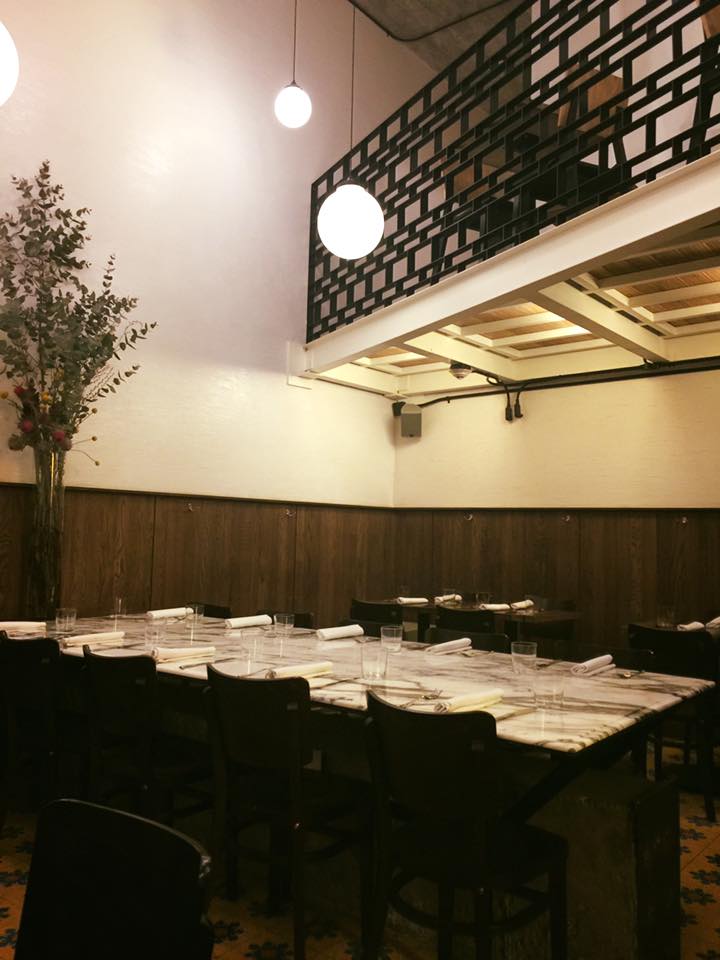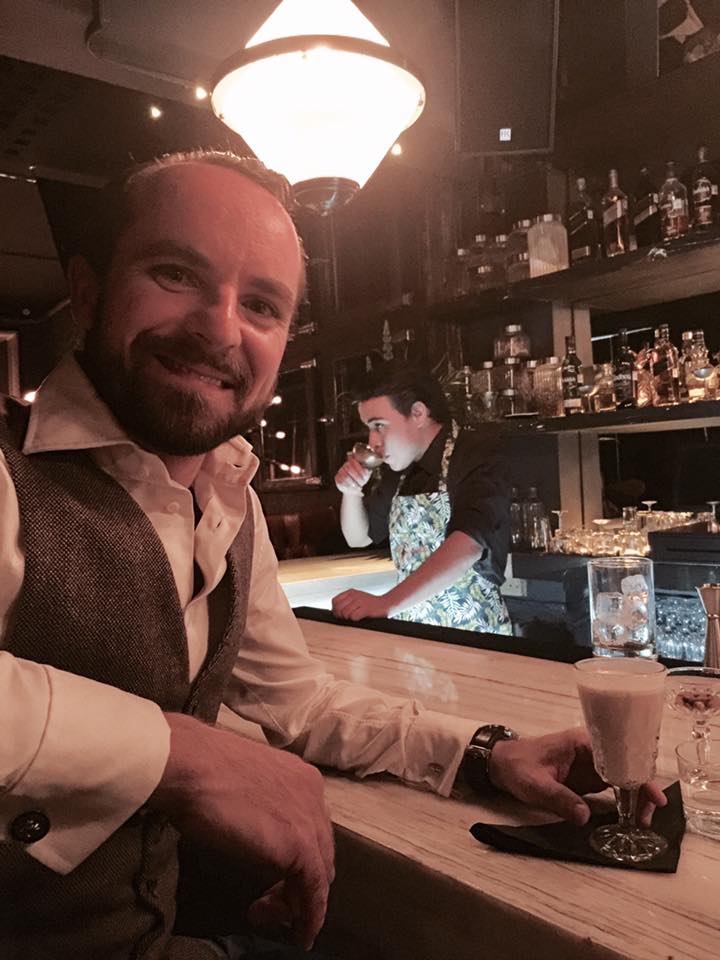 Amaya restaurant. What can I saw about this beautiful restaurant on a leafy street in Juarez? Not enough apparently because I ate everything quicker than one can say "¡Ándale!" This sexy spot is known for serving Baja, California–style cooking served with organic and biodynamic wines (we ended up sticking with mezcal cocktails because well, we're in Mexico). On the menu you'll find refreshing flavors and plenty of meat on the grill. Our fried crab was finger-licking delicious and I loved my roasted chicken with vegetables.
Hanky panky cocktail bar. This fun and slightly off speakeasy boasts an entrance inside of a very colorful Mexican restaurant (very simple mind you). We walked in as confident as one can be visiting a speakeasy in another city to barely get a glance from the woman behind the bar who was stocking bottles. For a good five minutes, we thought we were in the wrong place until finally she disappeared in the back room and came back with a guy who took us through a back door to the speakeasy itself. A darkly-lit room with large leather seats and a huge bar, in front dapper-dressed bartenders whipped up an interesting selection of cocktails with vermouth and mezcal. I won't give away the address but my advice is to make a reservation via their FB page and they'll take care of the rest!
Polanco & La Condesa
A popular neighborhood with an expensive shopping street (Avenida Presidente Masaryk) and one of the most visited museums in the country, I'm talking about you Anthropology museum where one can browse the world's largest collections of Mayan artifacts and really dive into Mesoamerican history. Play your cards right and you just might see the Ritual of the Papantla flyers, four men in colorful costumes launched from a 60 foot pole.
What makes this area even more special is the access to the largest city park, otherwise known as the Bosque de Chapultepec, a place Nico and I ended up visiting twice because we liked it so much. While I definitely didn't eat on this area (except for Dorilokos, more on that later) it is considered to be the "Beverly hills" of Mexico City but we didn't venture too far in the fancy hotel part, just main stuck around the park and this museum. If you need some foodie tips in this area, here's an article by Eater from 2016.
If you need another reason to go it's to try "Dorilocos" a popular street food after-school snack that kids go "crazy" for served in an inconspicuous Doritos bag. Yes everyone's favorite orangy chips or "finger stainers" as I call them are in there too, but they are quite overshadowed by the bizarre mess served on top. Expect a mix of cueritos (pickled pork rinds), jicama batons, gummy bears, weird gummy strips that neither I or Nico knew what the hell actually were, lime juice, chili powder, salsa Valentina and well, courage. The first couple of bites made me gag but after awhile we actually fought over the rest of the bag. You can read more about it here.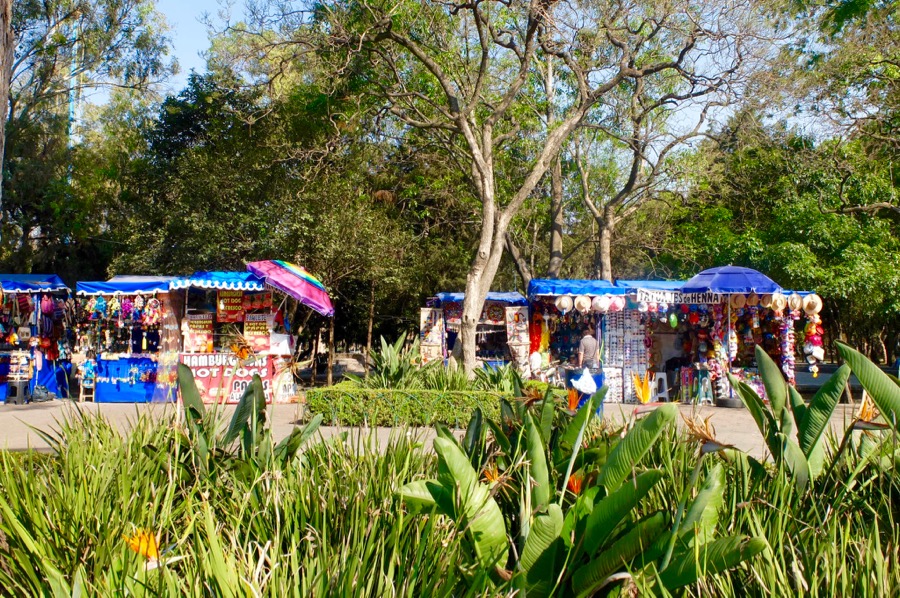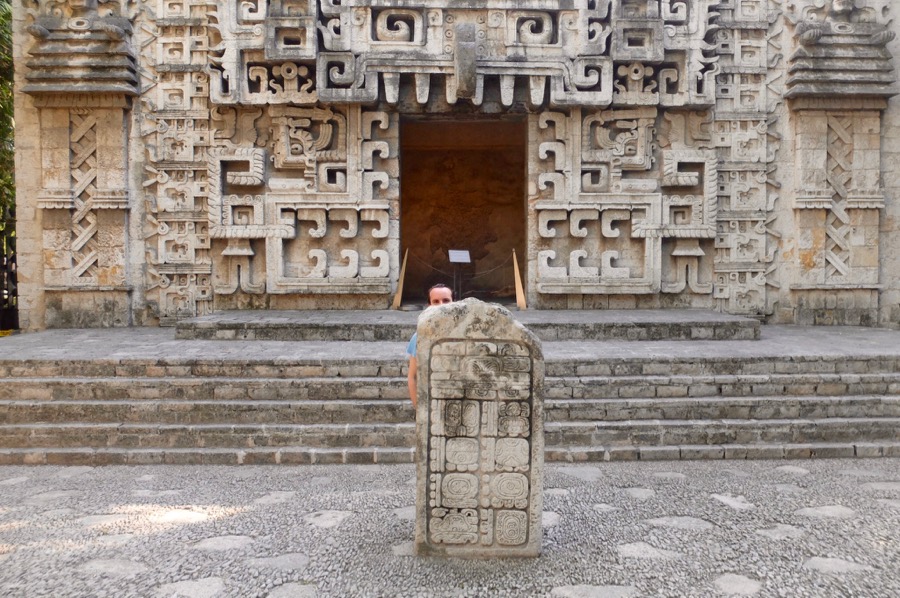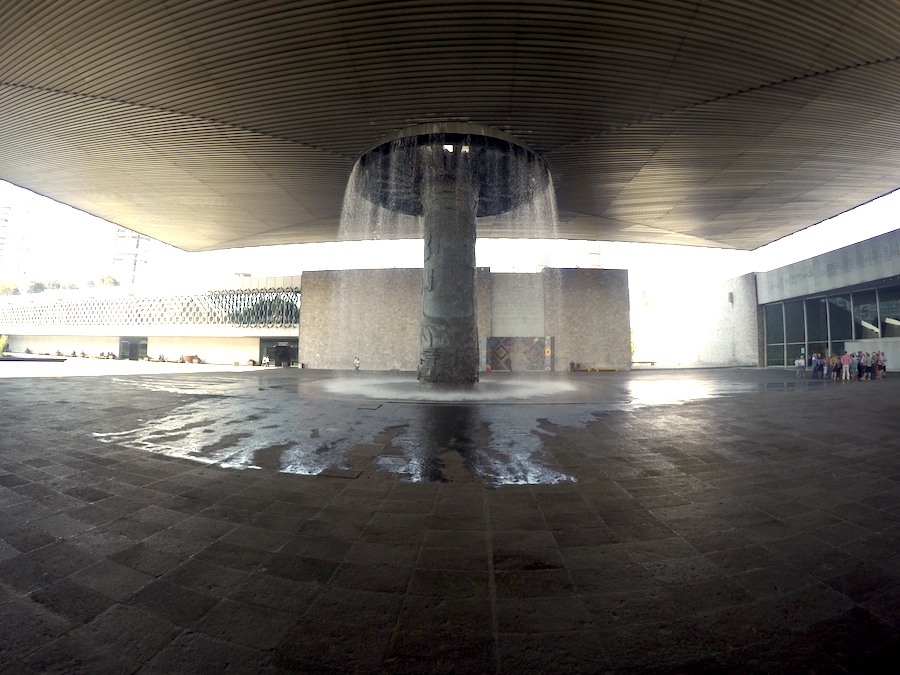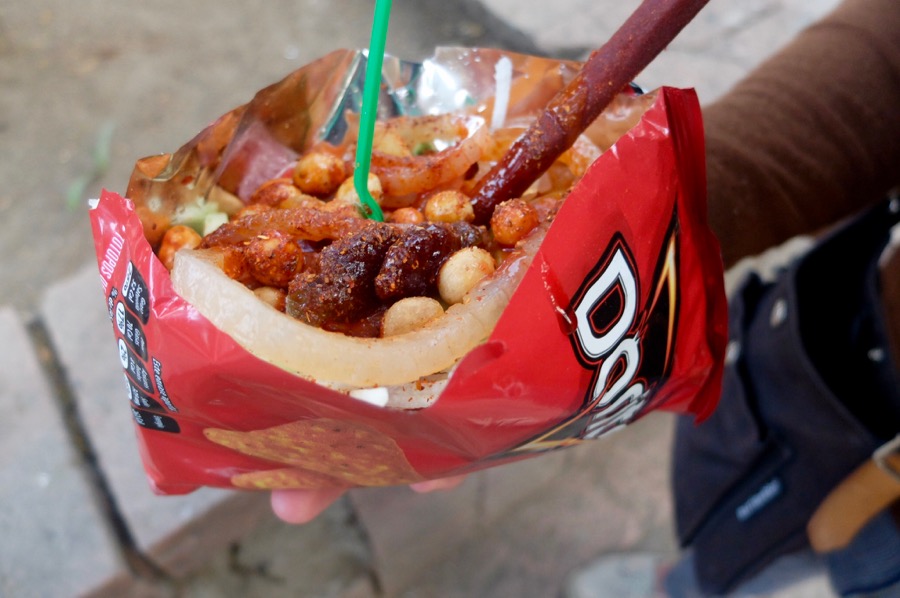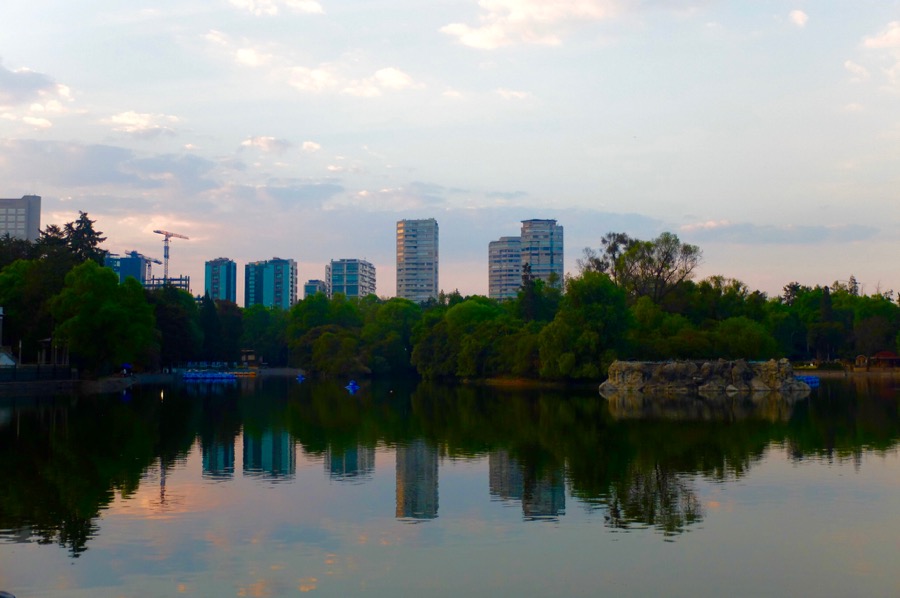 Anthropology Museum: Av Paseo de la Reforma & Calzada Gandhi S/N, Chapultepec Polanco, Miguel Hidalgo, 11560 Ciudad de México, CDMX, Mexico. Open 9am-7pm, closed on Mondays. 

Bosque de Chapultepec: Compassing 1,600 acres, this is the largest park in Latin America and where you can get a window into local life.
San Ángel & Coyacan
These neighborhoods are a little further away than everywhere else used to be a former village on its own right. It's certainly one of the oldest neighborhoods in the city, and one with plenty of character, as its buildings have retained a colonial and a somewhat bohemian vibe.
One of the biggest attractions here is the bustling Saturday bazaar, an upscale market every Saturday from 9 a.m.–6 p.m; the action is centered around Plaza San Jacinto, an area populated by artists selling their wares along the park's borders. During the Mexican-American war, this square was a place of bloody terror, as Irish deserters on the American side were hanged in mass after deserting their posts to join the Mexicans.
Nowadays, it's the kind of place where you'll find free-trade coffee sold in small stands and where you can browse an upmarket indoor market packed with beautifully made handicrafts. The place to look for textiles, statues, and fine jewelry. It's worlds away from the busy markets in the historical center but I love them both, what can I say.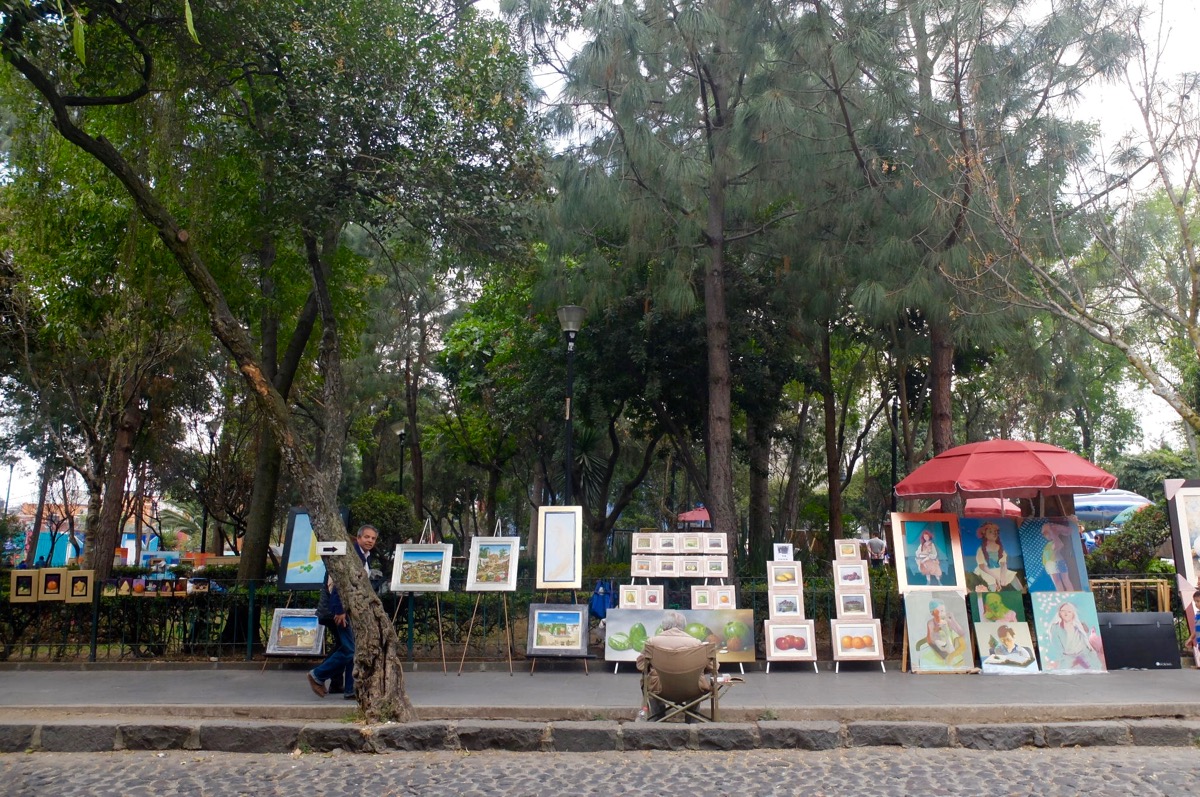 Inside the hacienda housing the market, there is a restaurant that serves meals buffet style (pretty pricy by Mexican standards) but I recommend ordering a couple of margaritas with mezcal and a few steaming hot quesadillas from the stand in front of the courtyard. I sat there grinning like a little girl as I dipped my chorizo quesadilla inside a dab of guacamole sauce, this my friends if utter paradise.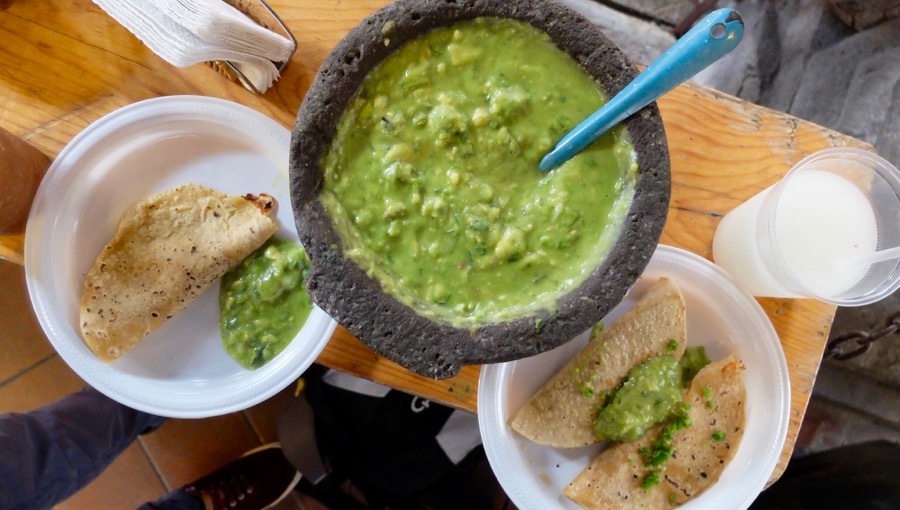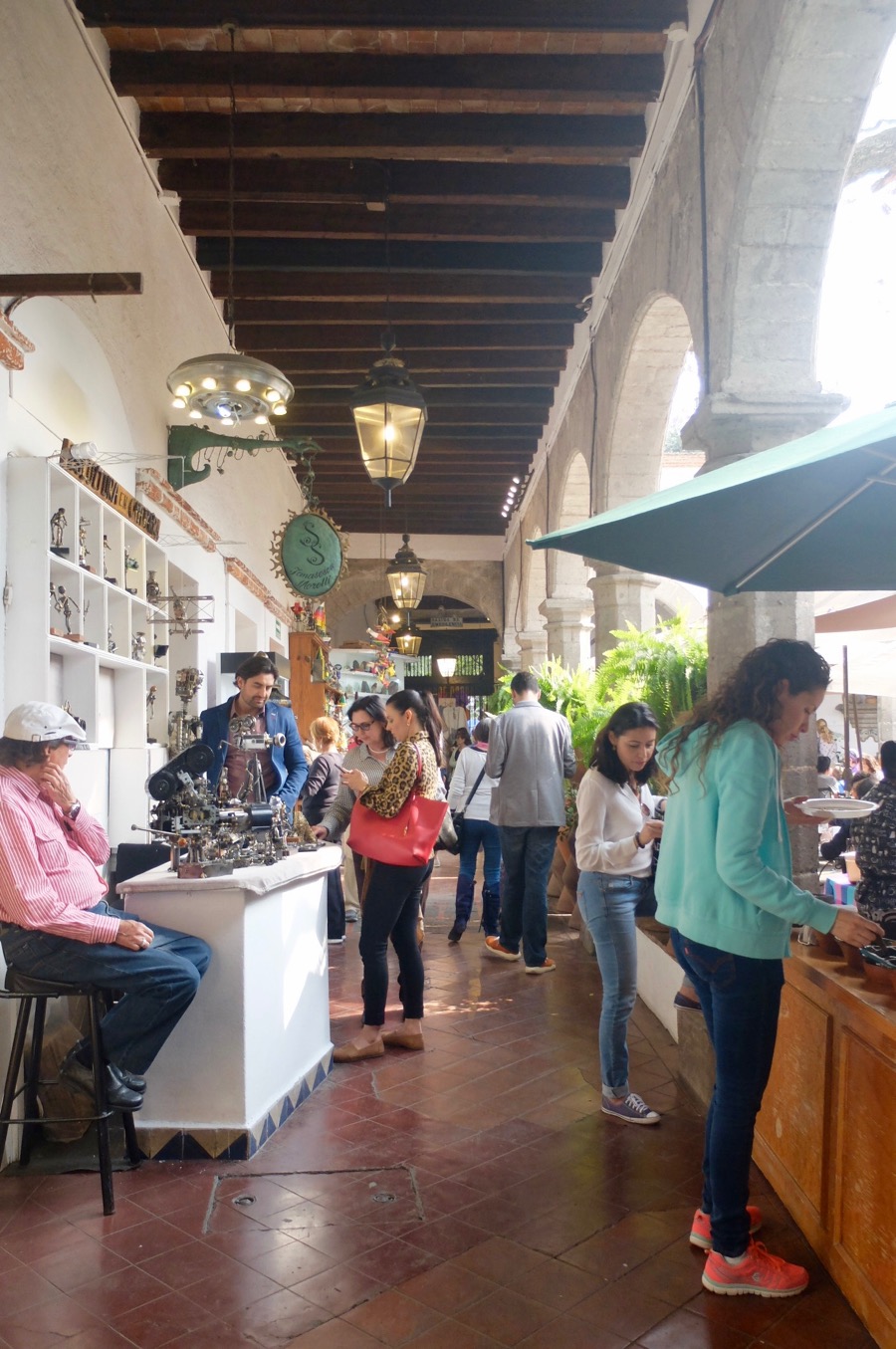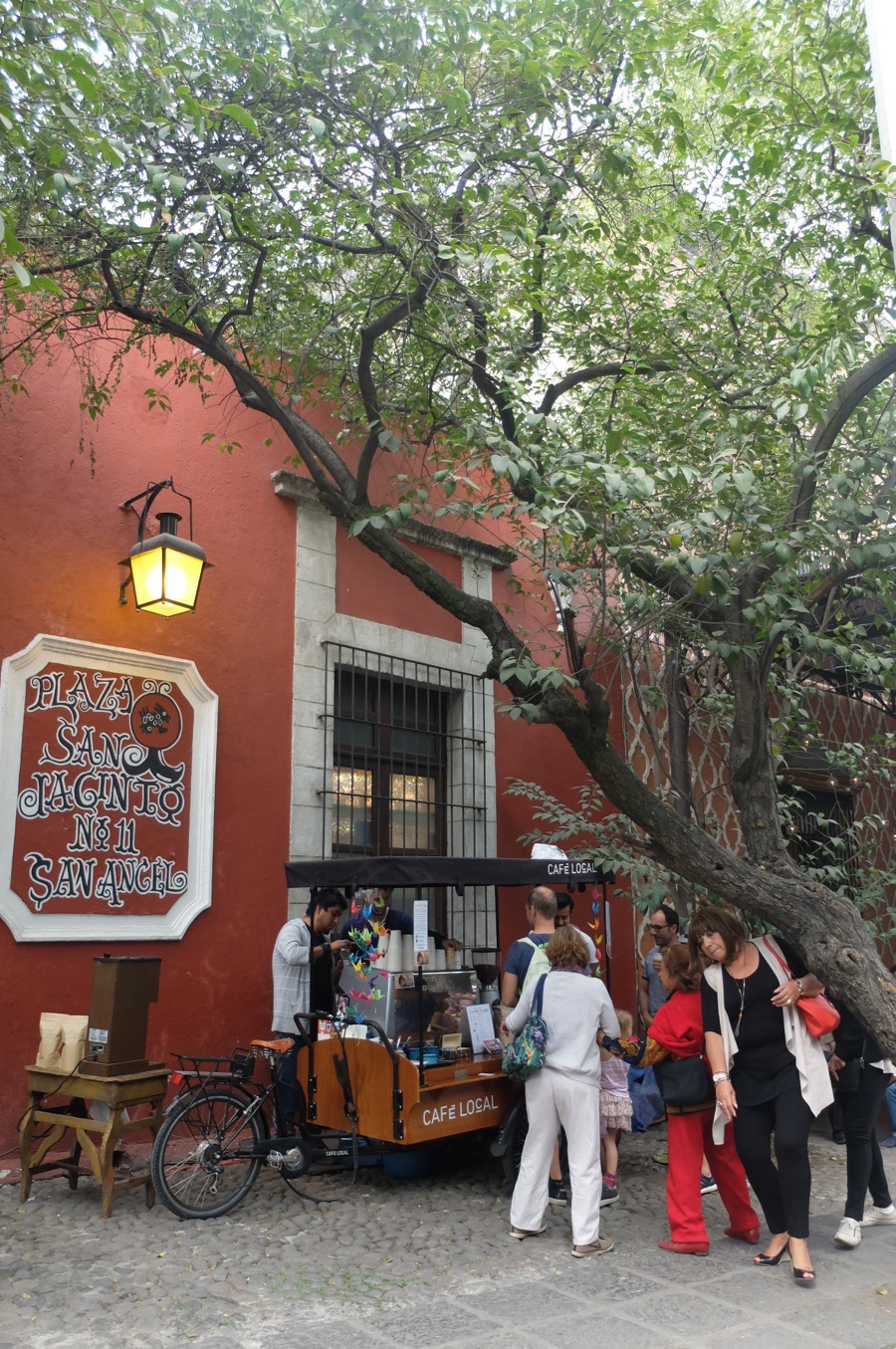 We followed the National Geographic's advice and did a little walking tour from this market to Coyoacan which was a pleasant 25 minute walk towards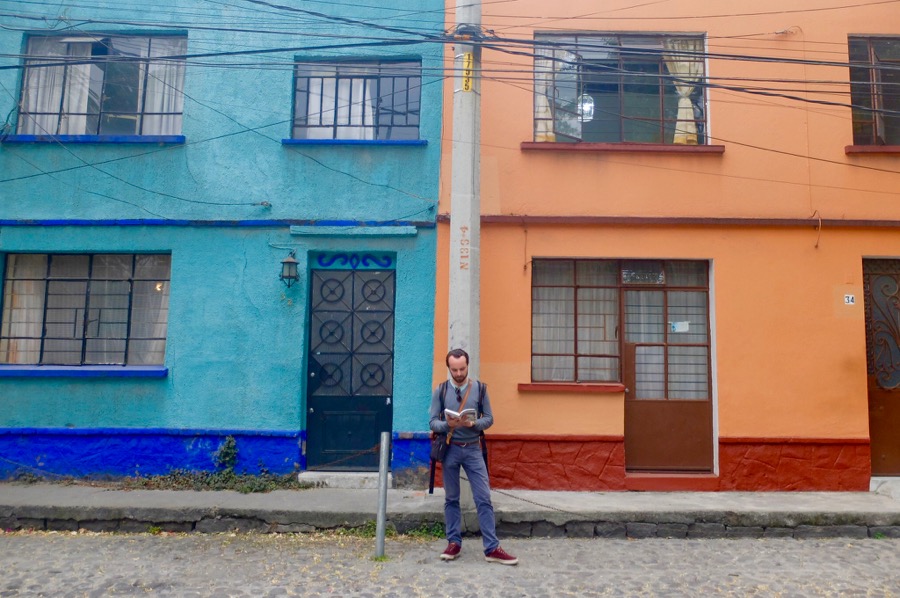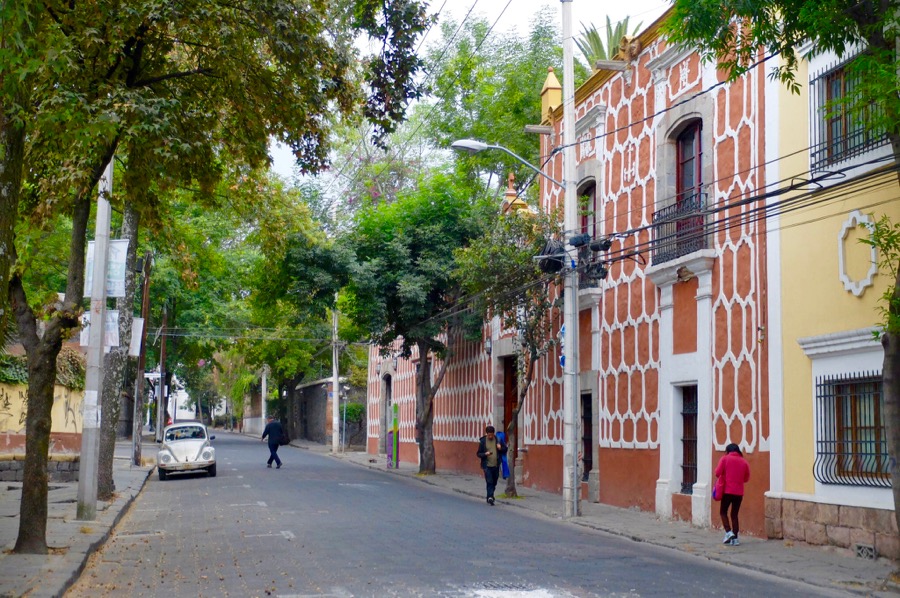 This neighborhood It also had some famous residents, one of which is the great Frida Kahlo who spent most of her life. The Casa Azul or blue house is a major tourist attraction here and is one of the few things I actually missed during the trip (my advice, book ahead and online). I feel a bit like a dud for not figuring this out sooner but hey, at least you know we're human!
It was a great walk indeed and we managed to run into yet another market where I found a beautiful handcrafted necklace and more hipster "artifacts" in the form of craft beer names I've never heard of it. Once again if one loves to walk, this is THE path I'd recommend on a Saturday.
Continuing on Francesca Sosa you will eventually head towards Coyoacan's mani action, the area around Jardín Centenario otherwise known as the Centennial Garden.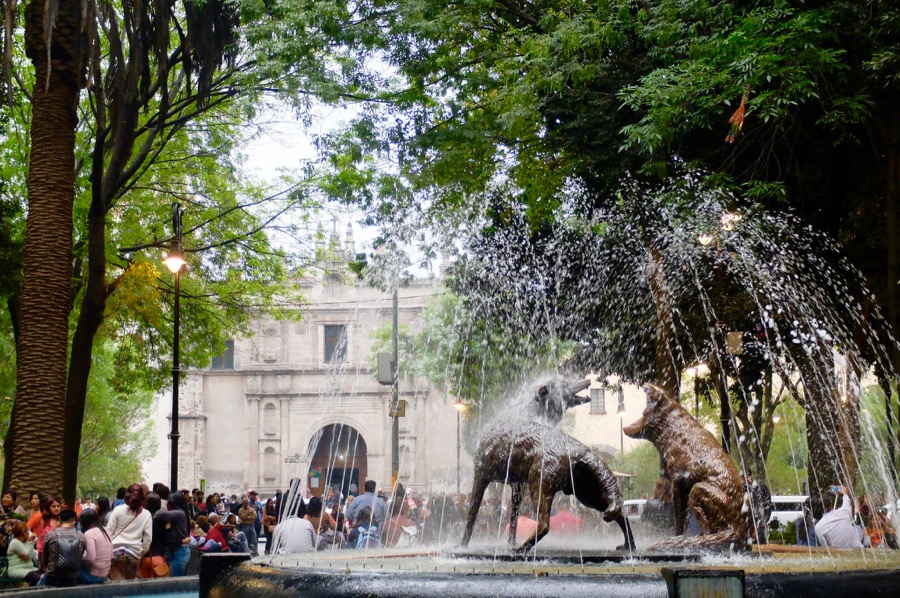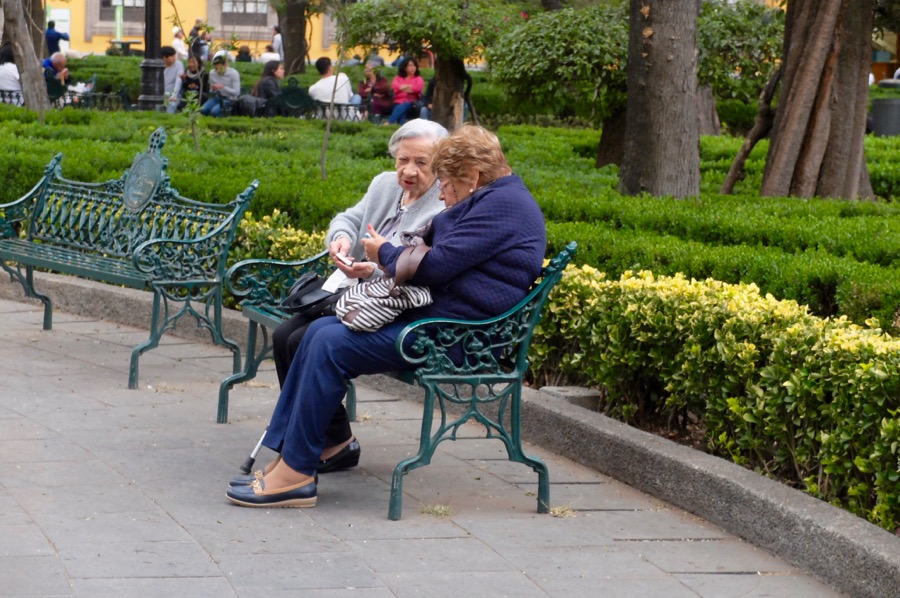 Quick details
Saturday: Bazaar: San Jacinto 11, Álvaro Obregón, San Ángel TNT, San Ángel, 01000 Ciudad de México, CDMX, Mexico
+52 55 5616 0082
Roma Norte
I imagine that if I didn't put this on the list, it would be slightly bazaar since in all of the guidebooks, this is THE place to be in Mexico, a sort of defacto base for foreigners a little weary of the craziness of the city. It's as cool as you would imagine it would be, leafy streets and larger avenues with independent shops, great restaurants and hipster coffee joints.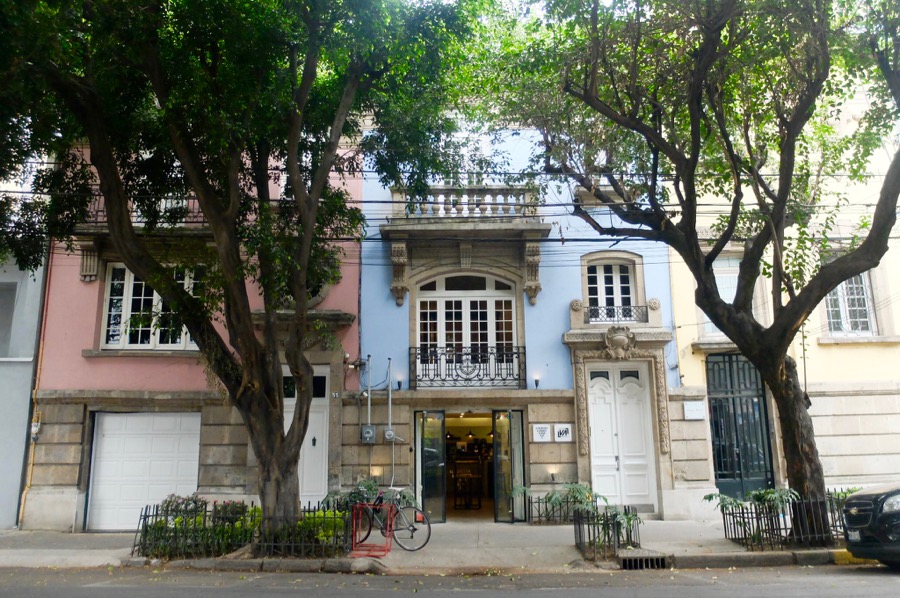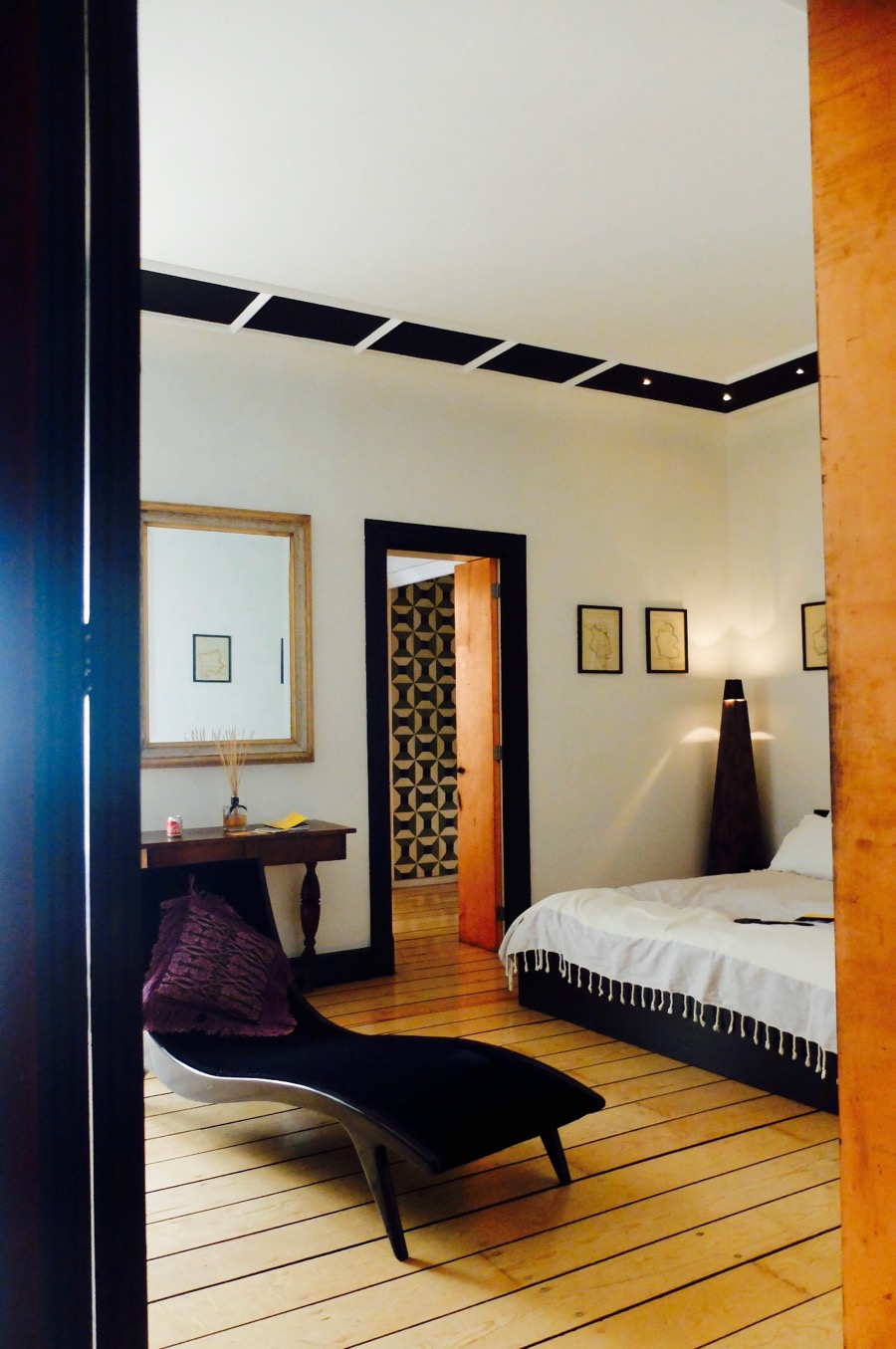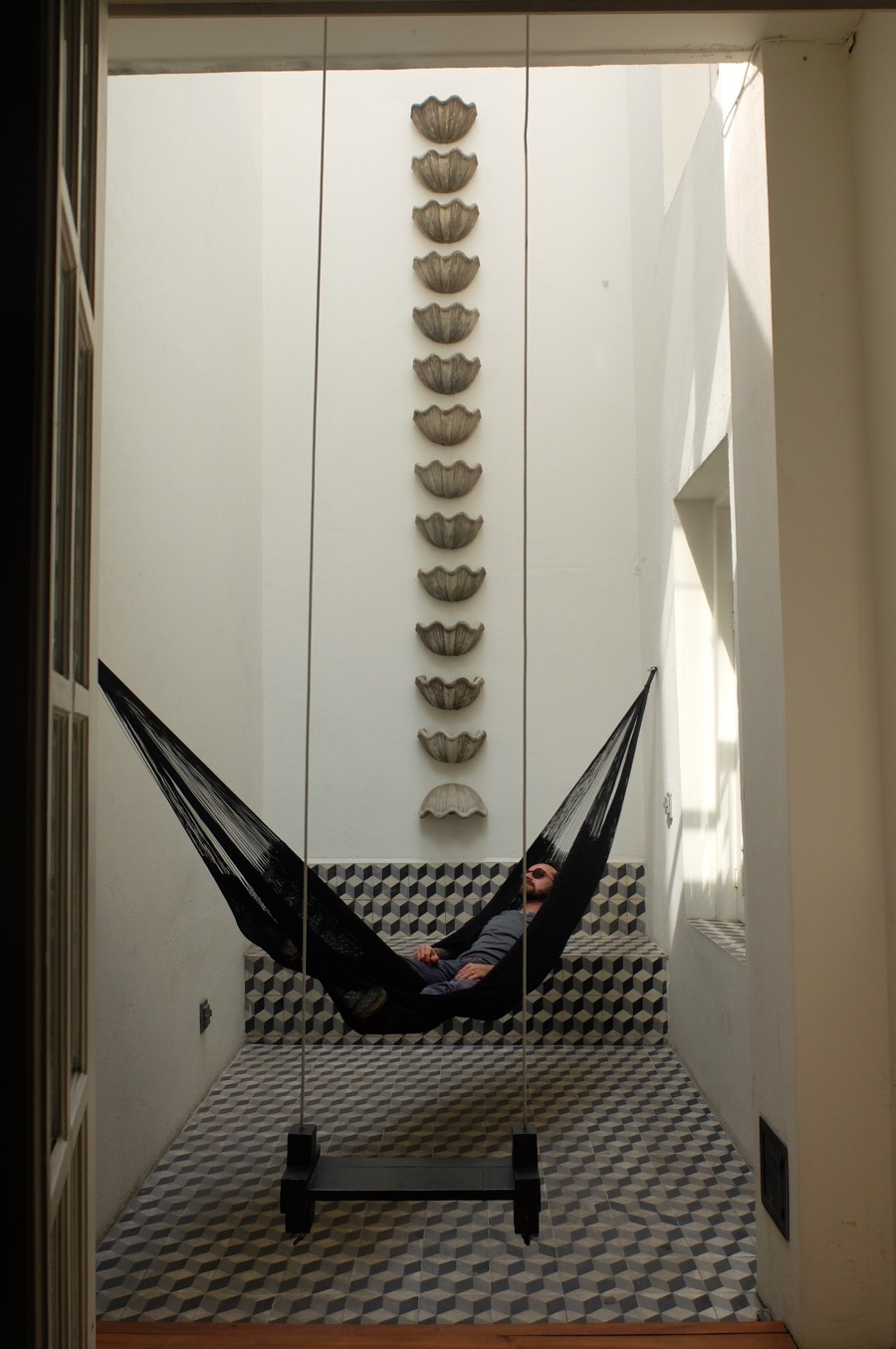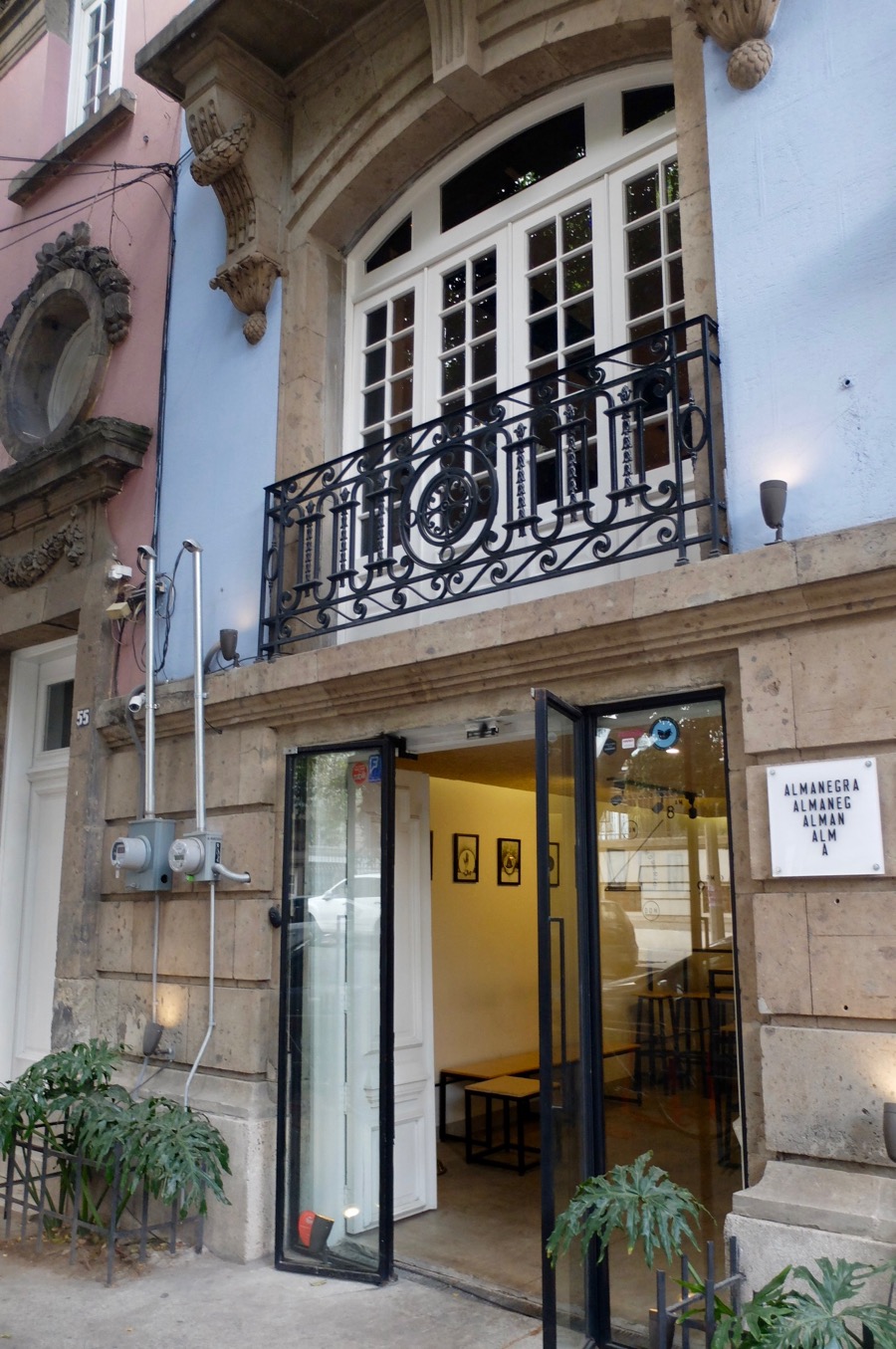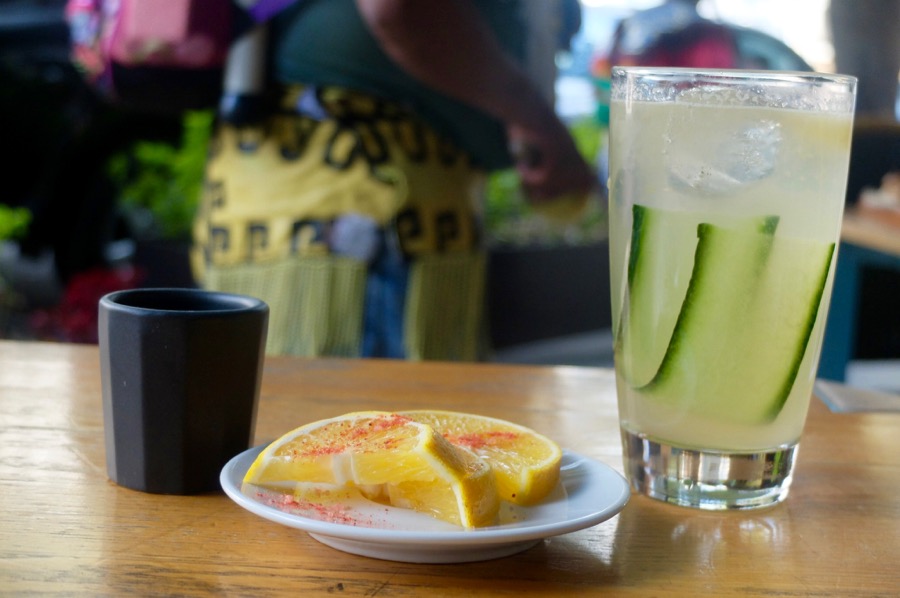 We spent one night staying at a 20th century French style beautiful hotel owned by a Belgium designer with a vision. I'm talking about the wonderful La Valise, with only three rooms for rent. I'd be hard-pressed to find a nicer boutique option in Mexico as this was so incredibly unique, and lovingly filled with contemporary art and century antiques. We loved our "Patio" room, complete with a hammock and swing in a small courtyard off the bedroom which lent to cold Coronas and this girl on the swing. I saw that in another room with a press of a button the bed actually moves outside. Service here was as amazing as you can expect and the mini-bar is included in the price.  Nearby you'll find a great place for tacos Lucas Locals.
La Valise Hotel: Tonalá 53, Cuauhtémoc, Roma Norte, 06700 Ciudad de México, CDMX, Mexico. Rooms range around €319 a night.
Lucas Locals: Looking for great tacos and the atmosphere to match? In Roma Norte, Lucas Local is a favorite and introduced to our by local food guide Rocio (more on that in a post to come). Colima 65, Roma Nte., 06700 Ciudad de México, CDMX, Mexico
https://www.instagram.com/p/BRRfo4lDtcl/?taken-by=girlinflorence
---
 As usual I'll include a google map of the places mentioned above for your reference. You'll see I grouped a few neighborhoods together since I visited attractions on the same day in both. We found it most useful to plan our trip (more on that later) according to neighborhood since the city is so enormous. If you have visited Mexico City, share what you love about this massive metropolis and why you thought it was cool! 
---
Additional resources

(I also used Lonely Planet & National Geographic guidebooks) include