It's been a crazy day. I woke up to a bewildering whatsapp message from my husband telling me that there were cars in a sinkhole next to the Arno river due to a burst pipe along the lungarno near the Ponte Vecchio. Not the best news because we typically park there, but luckily everyone is ok, minus the cars.
On the other hand I have been hard at work, currently holed up at Irene Bistrot in Florence, sipping cold shaken espresso and taking advantage of their free WiFi and running water as I write about my latest locals I love, the wonderful Eric Veroliemeulen.
Don't worry if you can't say his last name, I can't either, but what I will say is that he is one of the hardest working people I know. A sassy general manager of the cool-as-can-be Villa Medicea di Lilliano, we always share a few laughs and more than a few drinks. On that note, lets get to know this Dutch turned Florentine man about town.
Name: Eric Veroliemeulen
Nationality: Dutch
Profession: Estate Manager at the Villa Medicea di Lilliano
Favorite drink: Prosecco
Ciao Eric! Thanks for participating, can you give us a little intro on what brought you to Italy and where you currently live?
Ten years ago I worked as an hotel officer aboard of one of the Holland America Cruise ships. While at port in Miami I met my partner who lived in Florence. It must've been love, because six months later I left my job and moved to Florence to start a completely new life there and we have since married.
It was a real challenge in the beginning, working and living in a country where I did not speak the language. I tell you that was not easy at all. I attended the Scuola di Leonardo da Vinci to study Italian in full emersion, which definitely helped.
After nine months I found my dream job as a hotel manager in a boutique hotel in Chianti that I turned around and put up on the international market. After seven intense years I decided to move on to a new start up project: a top event location with private villas just 15 minutes away from Florence called the Villa Medicea di Lilliano.
For ten years I've lived in central Florence in a great apartment with a small terrace overlooking the city.  I have all the conveniences of downtown life but I can also bike to work which is great for exercise and peace of mind.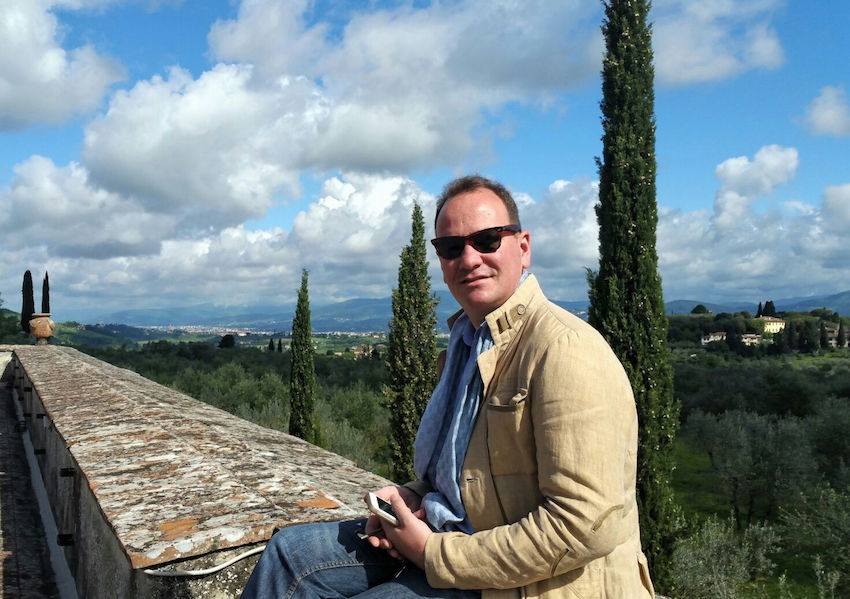 What do you do in Florence for work? Share some of your passions with us!
I work as an estate manager at a beautiful Medici villa just 11km outside of Florence. I am responsible for the marketing and daily operation of hosting high-end destination weddings, presentations, corporate meetings and fashion events. We recently became an officially registered location for the hosting of civil ceremonies and so we hope to see even more weddings in our gardens and terraces in the future. I love to welcome people to Florence and help them get the most out of their stay. Hospitality is an art, and Florence and Tuscany offer a great canvas to work with!
Villa Medicea di Lilliano is GREAT, thank you so much for inviting me to the recent preview showcasing its event capabilities. Why Italy and not Holland? Surely the work is better over there, what keeps you in Florence?
Its true that in Holland life is more… organized. As a citizen the benefits may be better there in the long term but the weather is terrible! There is something inside of me that says that I should stay in Florence. The weather, lifestyle, art, food and fantastic wines all made me fall in love with the city and I find new things to appreciate here every day.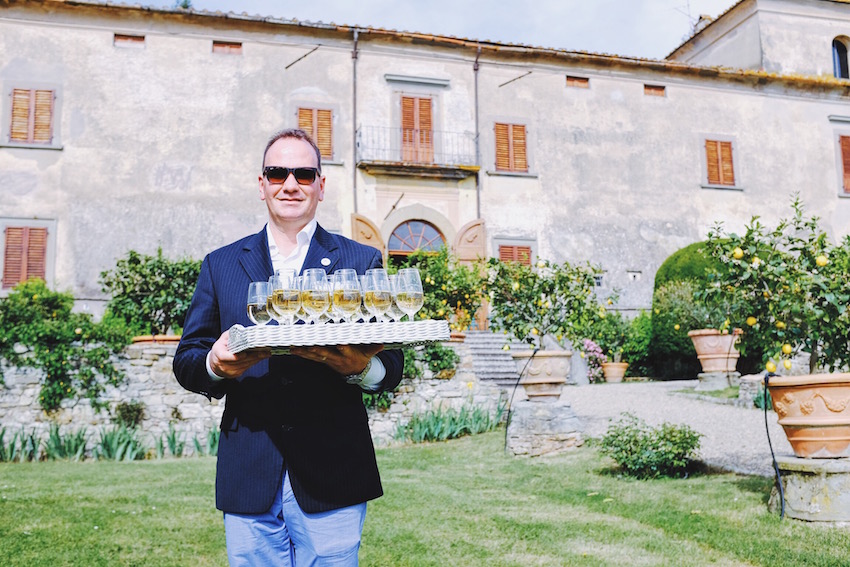 What do you think of the current vibe in Florence at the moment? Do you think all of the new openings is a positive change?
Let's appreciate that a country like Italy which places great importance on tradition and history may have problems with accepting change. I like how Florence is continually striving to modernize itself without losing its historic character. It may take longer this way, but the results speak for themselves. I am pleased that Italy is working to ban fast food because it's so bad for you!
Modernizing its approach especially is very much needed in order to keep talented young Florentines here, we don't want to lose them all! What annoys you about Italy? Feel free to be as open as you want.
As a resident of the city of Florence you need to accept the culture and mentality otherwise it will drive you crazy. I remember when I first came to Italy my partner said "don't forget: everything is beautiful but nothing works." I suppose if you don't have expectations you can't get disappointed. Accepting the duality of this culture makes things easier, but the one thing I simply can't get used to is the bureaucracy that can turn the simplest task into a never-ending saga!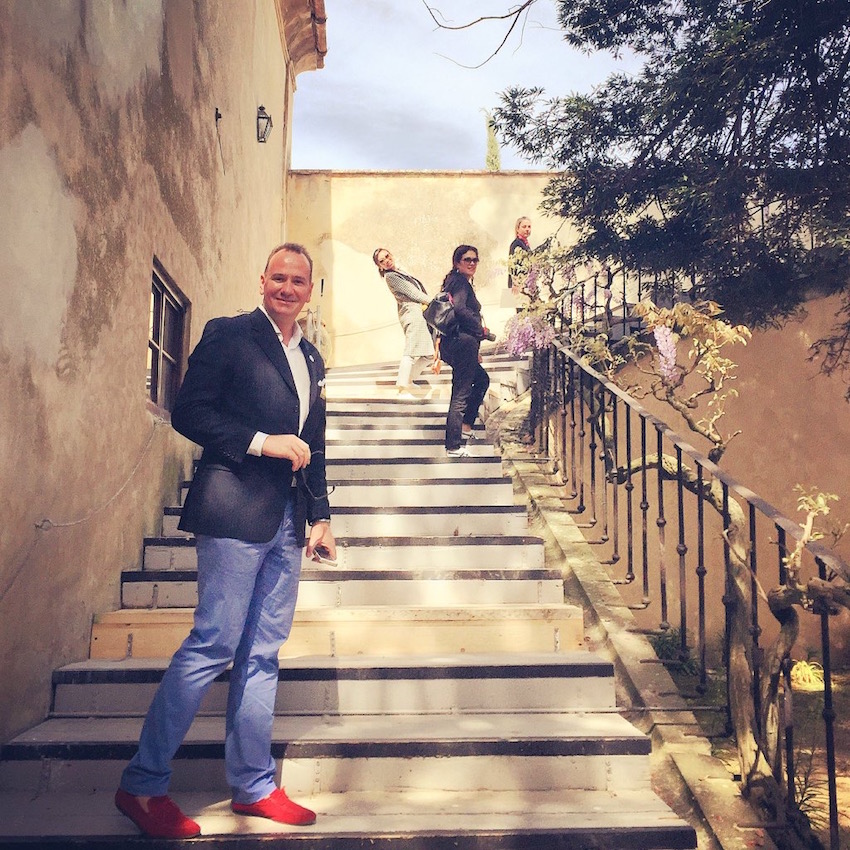 Can you imagine a day when we all don't complain about the red-tape? Would be a miracle worthy of sainthood. Do you think life in Italy is for everyone?
I love to live in Italy and enjoy a high quality of life, but I wouldn't say it's for everyone. It depends on one's own interests. If you enjoy fine art, beautiful cityscapes and countryside, dining al aperto and exploring your surroundings at a leisurely pace, Italy may be right for you. I think any experience living in another country and culture improves the longer you stay.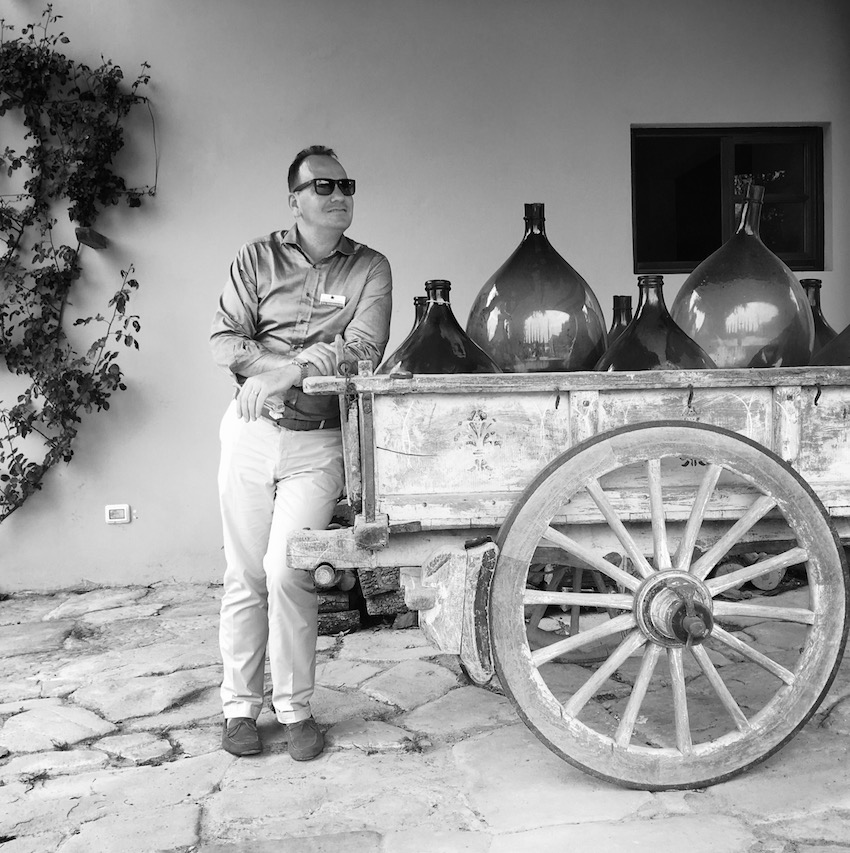 What advice would you give to someone looking to move to Italy?
Learn Italian. You can experience so much more when you begin to operate in the local language. Be adaptable, and never lose your sense of humor. Accept that there are major cultural differences, but also that those differences enrich you at the same time.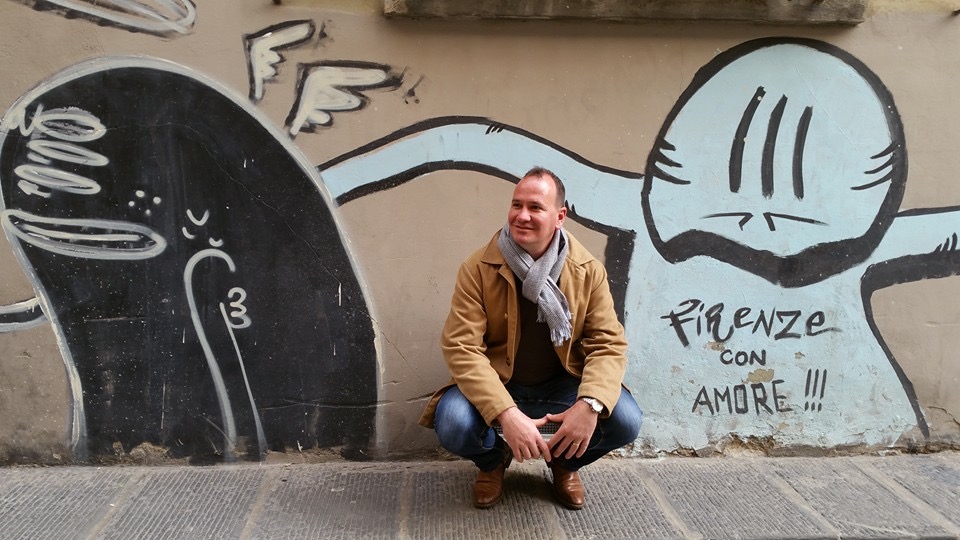 Extremely good advice, in order to understand a culture, you must (literally and figuratively) speak its language. Three special places everyone should know about in Florence that you adore
The number one place for me in Florence is the Cantinetta Antinori, I am lucky to sometimes eat there and I think  that there is no better restaurant in Italy. The wines are exquisite and the food is divine. Its just the best!
Number 2 is around the corner from my house. The best cappuccino and pastries I've found are at the Cavalli Cafe (so good with the chocolate on top!).
Number 3 in Florence is the Bargello Museum, most of the tourists aren't aware of this museum and I love that you can enjoy the fantastic sculptures of Donatello and Michelangelo without the "shopping mall" experience found at more popular museums like the Uffizi and Accademia.
I really love your tips, ditto on the Bargello, ever since I have been here it has been underrated but truly shouldn't be. When you need to escape Florence, where do you go and why?
One of my favorite places in the world is Cinque Terre in Liguria. Once in a while I escape and go to enjoy the pesto genovese and the fresh sea food. It's for me the most relaxing place where I can completely switch off my mind and just enjoy the natural beauty. My favorite town is Corniglia where I rent a simple room. At night the only thing you hear is the the sea below. Wonderful!
That sounds like perfection Eric, I'm ashamed to say it, but I have STILL yet to visit Cornelia. What are you reading right now?
Most of the reading I do is online, but when I have a chance to bring a book to the beach there is nothing better. I love to read books written by Richard Mason. Most of the time I read in Dutch.  I recently read a great historical novel, a story about a Dutch boy that came from my home region with a fantastic story about following his dream to live in Italy in the early 20th century. The author remains anonymous but Rick Felderhof published the story based on an actual diary that was given to him.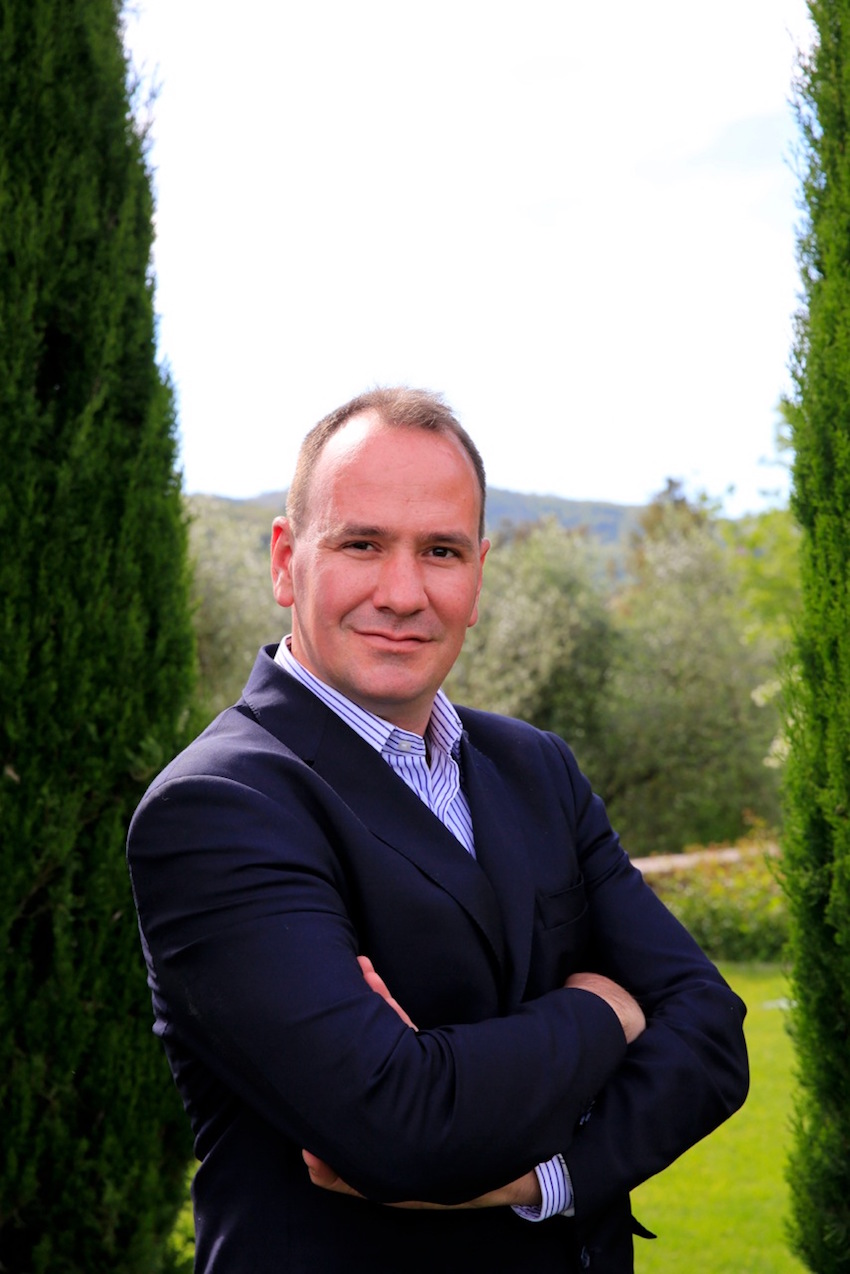 That sounds fascinating, I'll have to look for it! What can you do here and nowhere else?
I like that you can travel 30 km out of Florence and that the scenery and the food and culture changes completely. Beach? Mountains? Lakes? We've got it all at our fingertips. I also love traveling throughout Italy and seeing what all the different regions have to offer: learning about history, taking in the local architecture and enjoying an typical meal with great wine for lunch or dinner before settling in to a nice bed and breakfast.
If you had to do it again (start a new life abroad) would you and why?
Without a doubt. I wish all young people could have the opportunity to explore the world and have a life experience in another culture. I am not sure I would give up the life I've worked so hard to create in Florence. If I ever do move abroad I would likely move back to the Netherlands to be closer to family and friends.
If you had to make up a tagline for Florence according to Eric, what would it be?
Florence: A world class city on a human scale
Florence: Where beauty and pleasure meet