Give a girl the keys to a vintage Fiat 500, and let me tell you, she can go anywhere.
Or in my case, I just handed them over to my copilot-for-life Nico as I took a ton of photos. I might be considered that crazy person who constantly photographs the same things, but I could care less. The Tuscan countryside whispers to the soul, and I make no apologies for my constant puppy love in the presence of its beauty.
You would need more than just one lifetime to discover all there is to do, see and experience in this eclectic region in Italy and I plan on doing just that.
On a more personal note, the past few months have been quite exciting for us, newlywed life is great, and we've been able to escape on some fabulous weekends all over Europe. Locally, I have been able to see another side to Florence's rival city of Siena, a burgeoning favorite of my 'get out of Florence' locations, not only for the proximity, but more for the depth of culture intertwined with their traditions, not least, the twice-yearly Palio (more to come).
It's an incredible beautiful UNESCO-recognized Medieval town that deserves to be discovered, which I intend to make more of my personal mission, also because I have yet to have an awesome meal there which really needs to be remedied. However the frittelle served in a tiny wooden shack in piazza del campo on the "Festa di San Giuseppe" (father's day), that was pure paradise.
I highly recommend google translating the blog of Ciao Tutti, a Dutch website where Saskia and her team have really delved more in-depth of Siena and its charms. She knows her stuff more than most of my friends from there.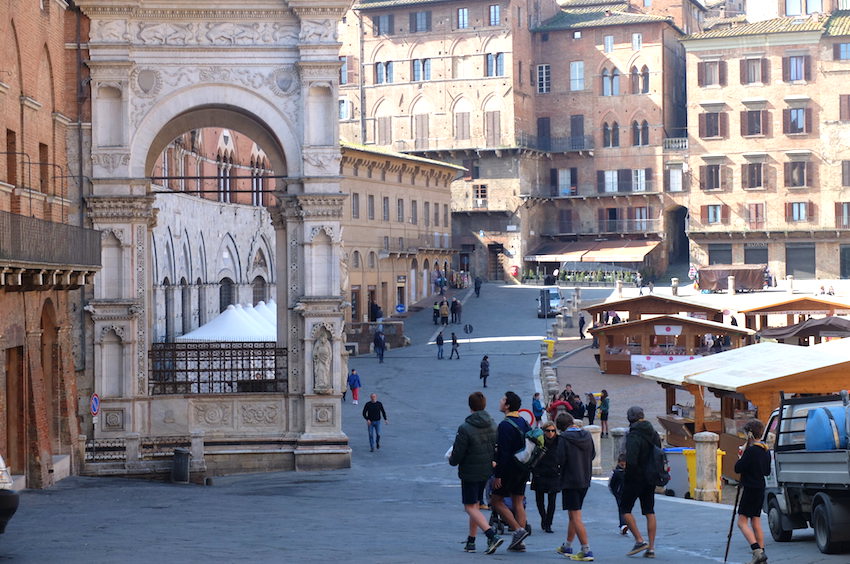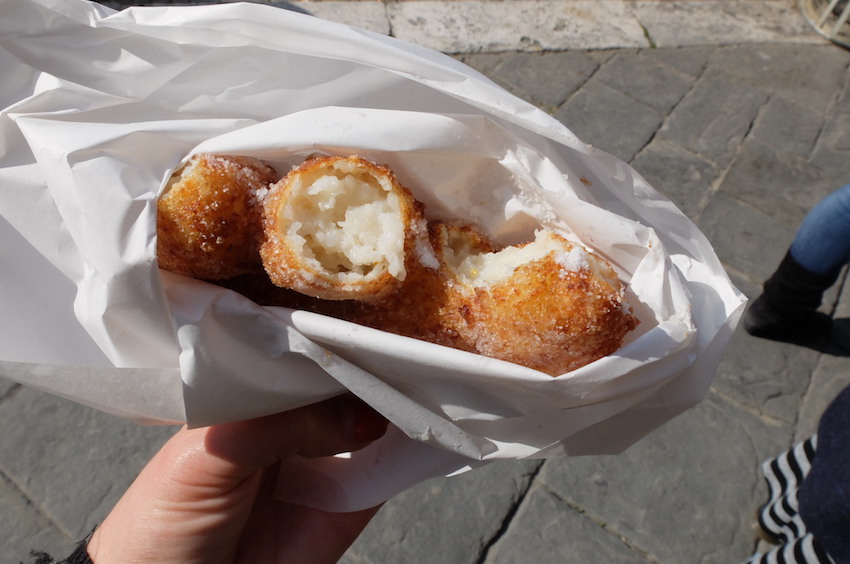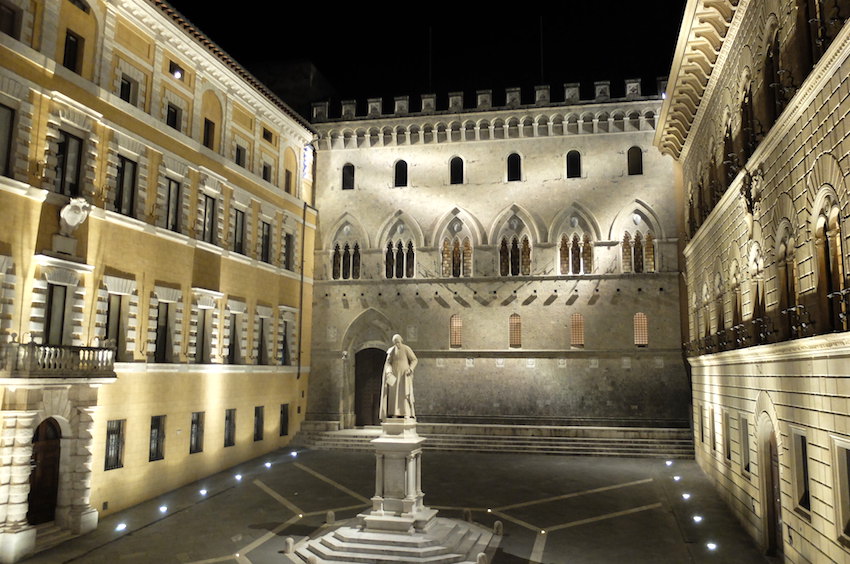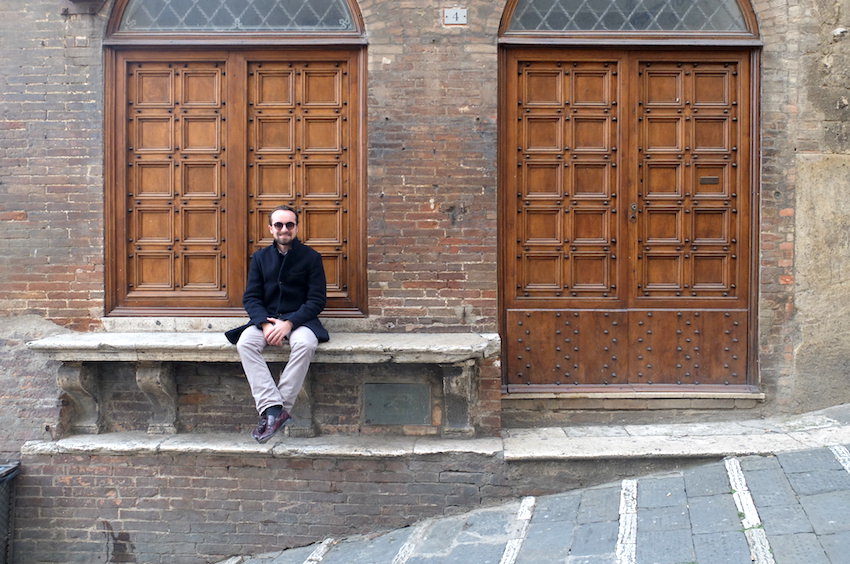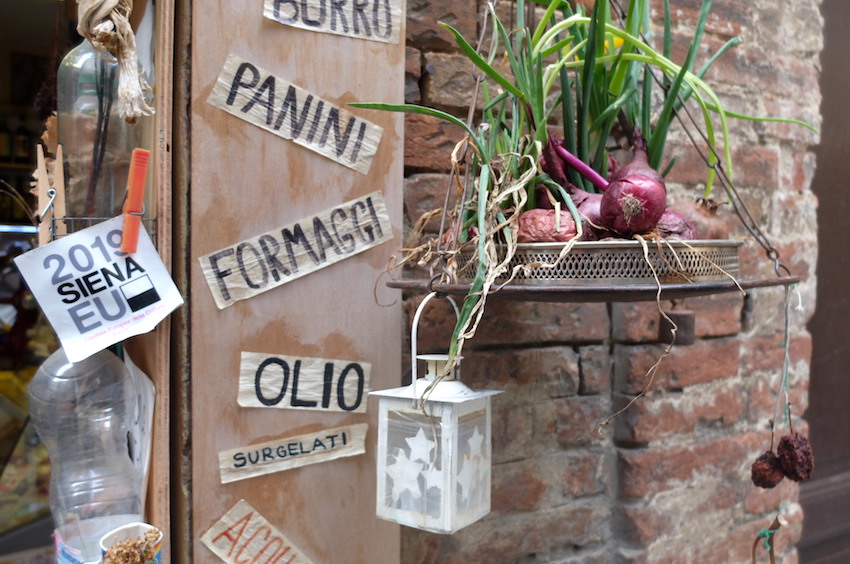 Vintage Fiat Tour + Small Town Charm
When it comes to exploring the countryside, the best way is to rent a vintage Fiat or better yet, hop on a fun tour exploring landscapes that need no damn filter. These little cars are so iconic to Italy and it's easy to see why, the design is cute and the car was a practical and economic  choice for many Italians. Dante Giacosa is the brainchild of the "Cinquecento" which he first created in 1957 as a city car and the rest is history.
Thanks to My Tours, they offer excursions like this in colorful vintage Fiats exploring little hamlets and rolling hills, all you need is a will and way, and a nice camera. It doesn't matter if you are a Tuscan first-timer or a seasoned local, this is fun and I always recommend it.
You do however, need an attentive driver, so I recommend the passenger seat for anyone who'd rather take photos and enjoy the experience, like myself.
Evidence of said fun here.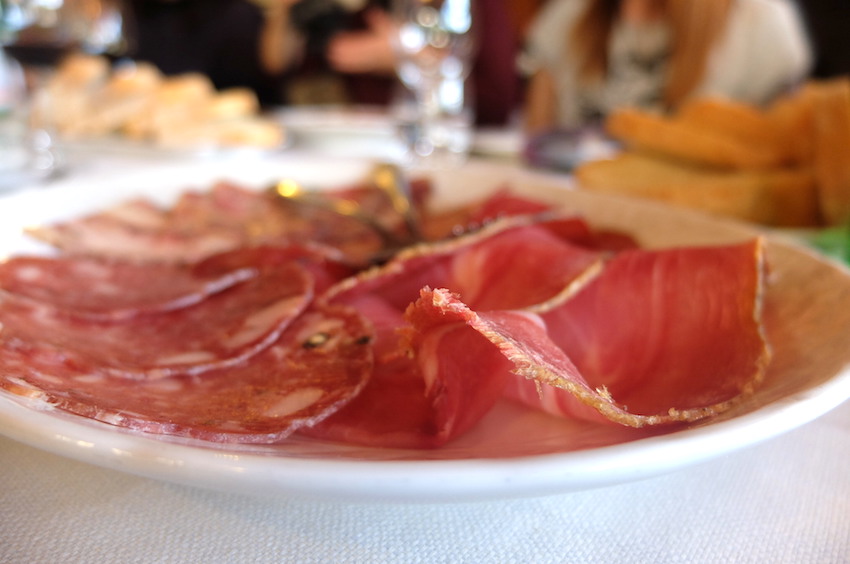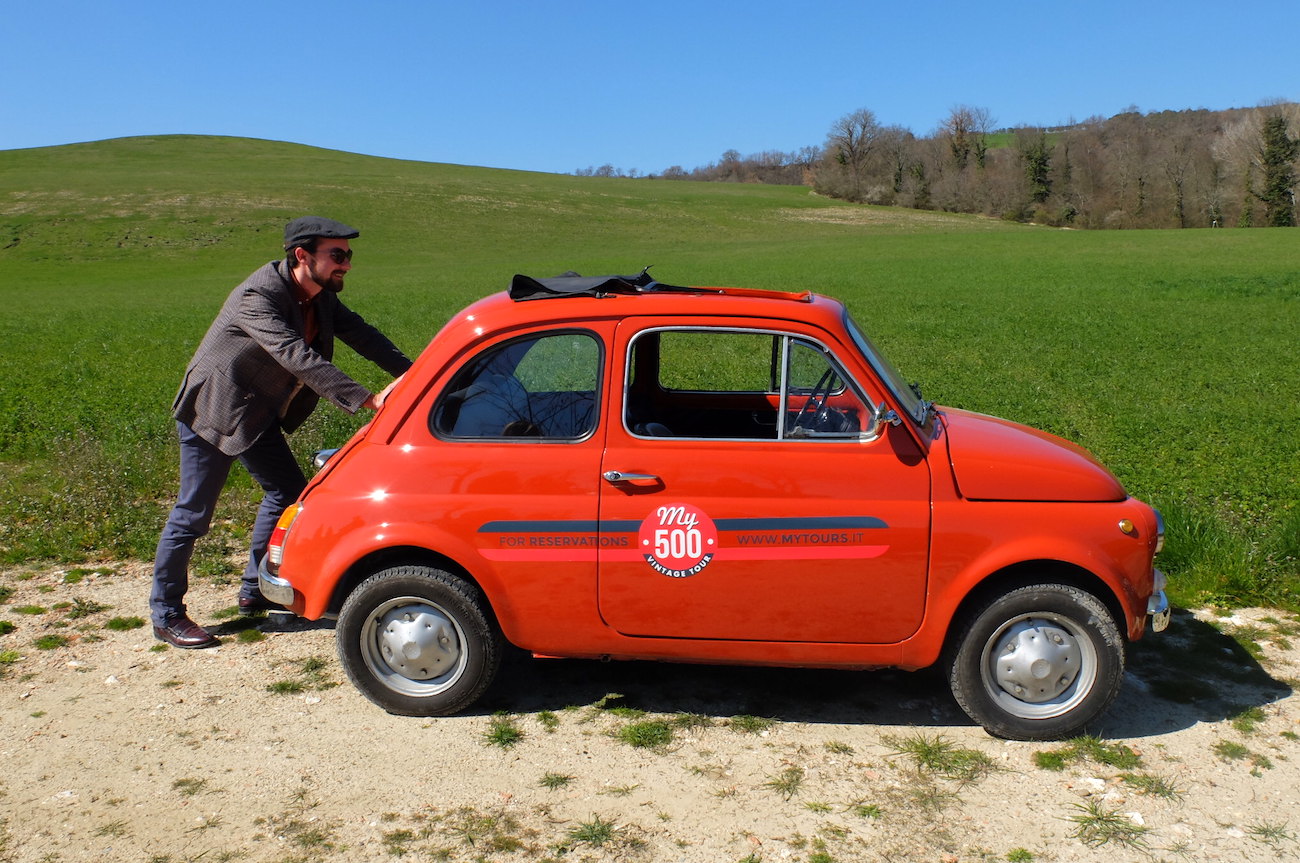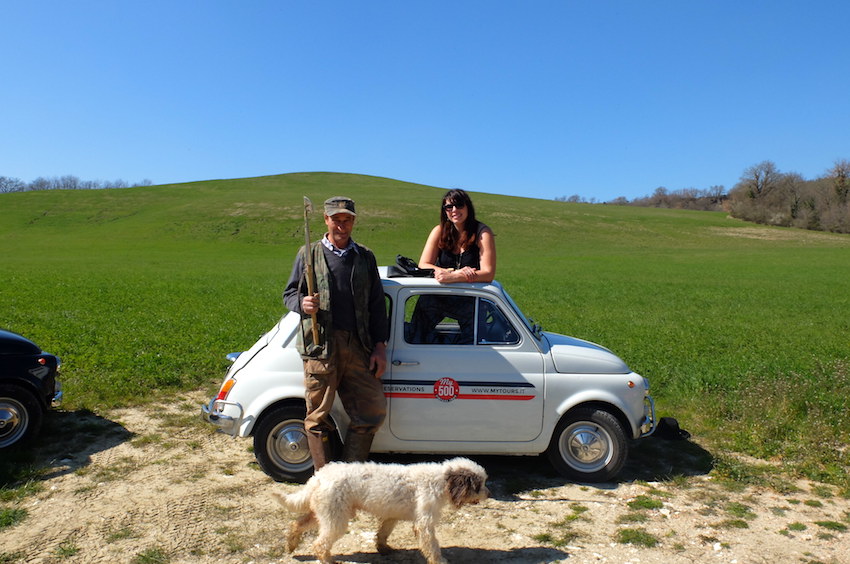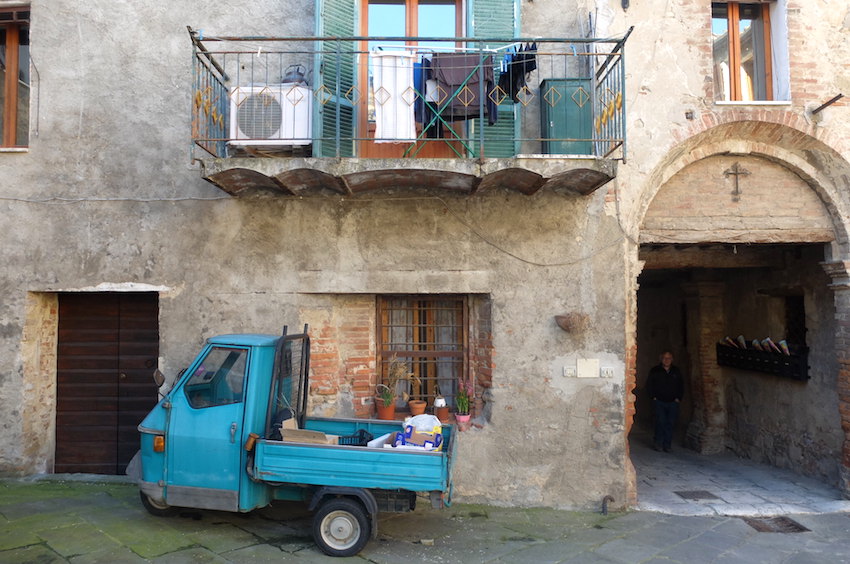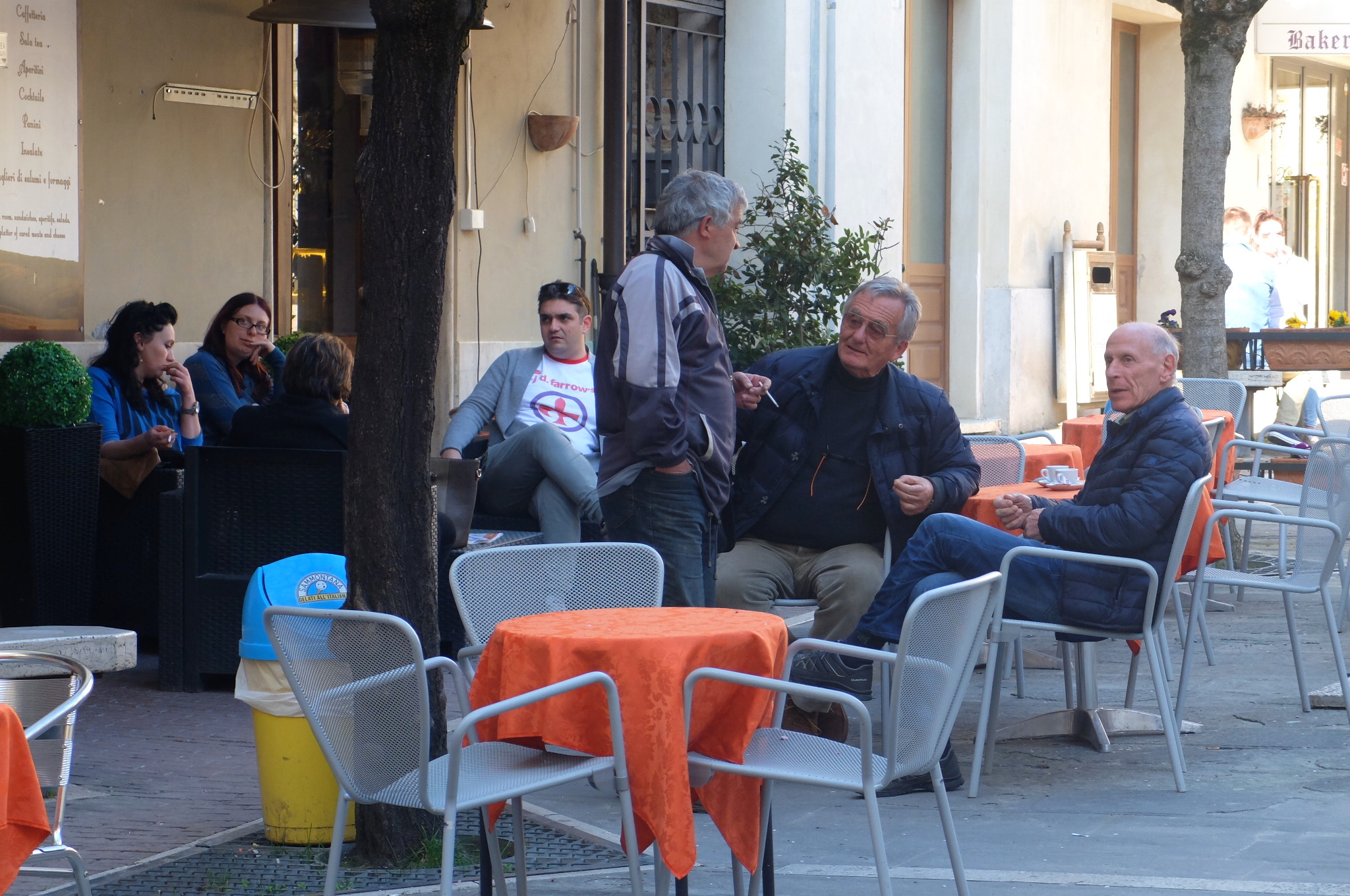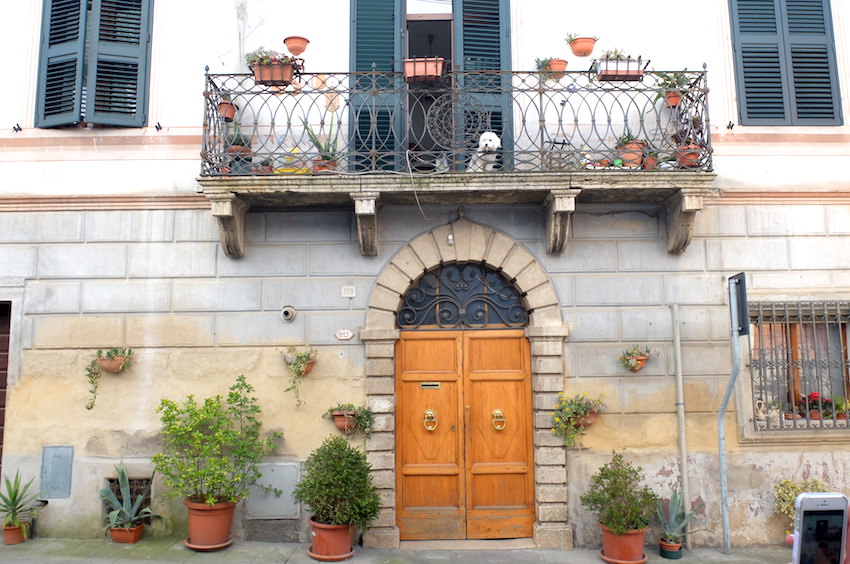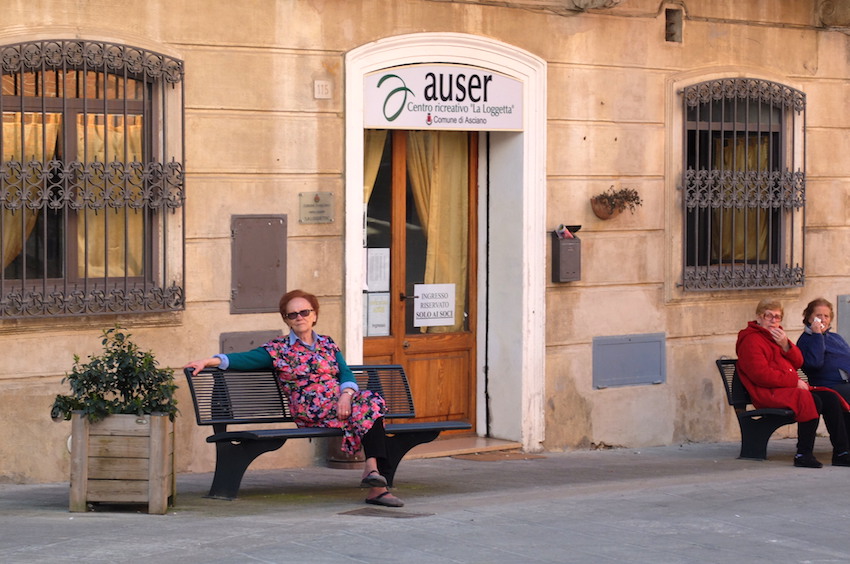 We stopped in the charming town of Asciano for lunch at La Mencia (Corso Giacomo Matteotti, 85). Truffles was on the menu after a hunt we did in the nearby countryside looking for the elusive tartufo marzolino which is typically found in this area from February until April.
While I wasn't at all impressed with the truffle/ricotta pasta we had to start, you can't beat fried eggs and shaved truffles, which my friend Natalie of An American in Rome captures so perfectly in her post about the experience. The prosciutto was pretty tasty too.
However to me, the locals were the main attraction. Out they were on the small main street of Asciano, staring at a bunch of weirdos (us) taking pictures of their balconies. Asciano is well worth stopping for, a picture perfect town with almost no other tourists when we were there.
Discovering A Different Side To 'Brunello Land'
Look up 'wine tour in Tuscany' and you'll likely find who paid the most for google adwords or viator options. I'm not hating on them, it's just you don't often get to see the range of options you should when it comes to a truly fun wine experience out in the countryside.
I've been to tours in this region where were were herded in groups, given a half-assed spiel about the wine by someone hired seasonally, and shown towards the shop were it was expected that you would buy a few bottles. Meh, I could have visited a wine shop at home a that point, not the kind of experience I look for when I travel.
Obviously the wine is incredible in this region, no one would dispute that, but there is a lot of excellent vineyards all over Italy worth getting to know. It was beyond refreshing to get a more personalized look at a region I didn't really seek out anymore.
Of course you could arrange your own wine tour by renting a car, but if you plan on having a few drinks, which you certainly will, I would hop on with a quality small-group tour like that of Curious Appetite, Coral was out guide of the day together with the fine folks of We Like Tuscany. It was fun, easy and informative.
Despite my jadedness with wine tours as of late, I decided to go to Brunello anyway, the key here being who I went with. I wanted less of a marketing budget and more of a story, which is exactly what happened on one moody, cloudy day earlier this year.
One such magical place is the 16 hectare winery of Casato Prime Donne, the first all-woman winery headed by the amazing Donatella Cinelli Colombini as talked about recently in The Guardian. Here they produce Rosso and Brunello di Montalcino, and for affordable prices despite the fact that they are top DOC, DOCG labels. You can also read about it on my friend Diane's blog, Browsing Italy.
Donatella herself is a stoic figure wrapped in a puffy jacket that so many locals love and elegant in her demeanor and presence. She inherited the wine estate from her late mother in the 90's and battled to make the winery in all-women affair in a world where men reined, and before it was 'cool' to do so.
Not your ordinary wine tasting this was a "Degustazione Enomusicale", we swilled our glasses to classic music, all chosen by Igor Vazzaz. The only infiltration of men visible here. A sip of rosso di montalcino with 'Round Midnight,' you truly can't get better than that.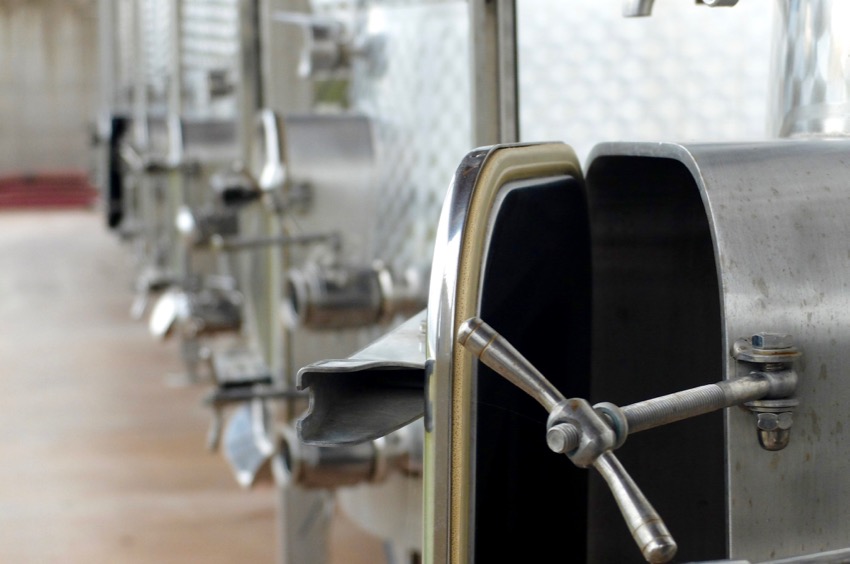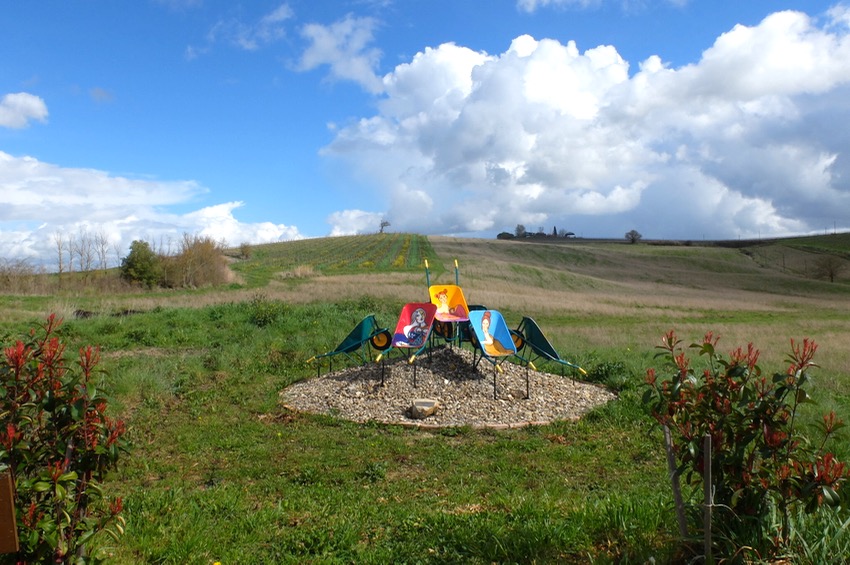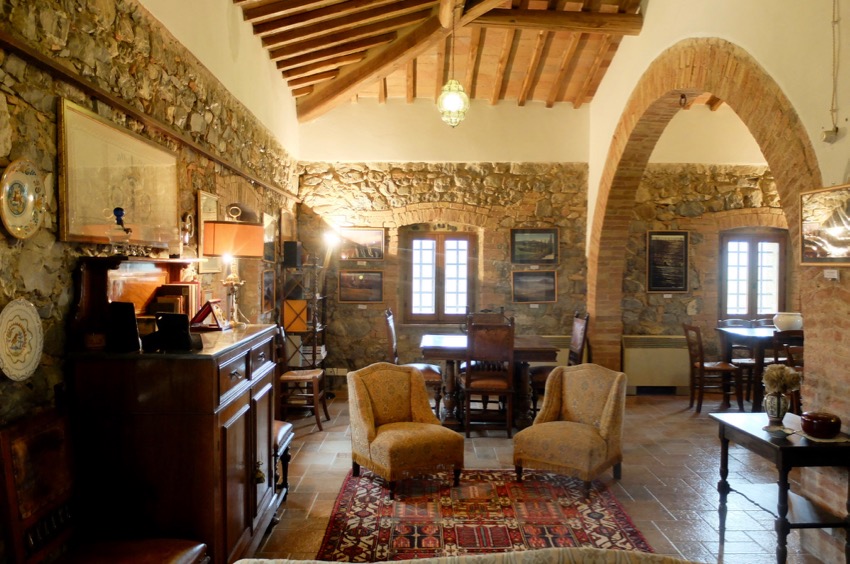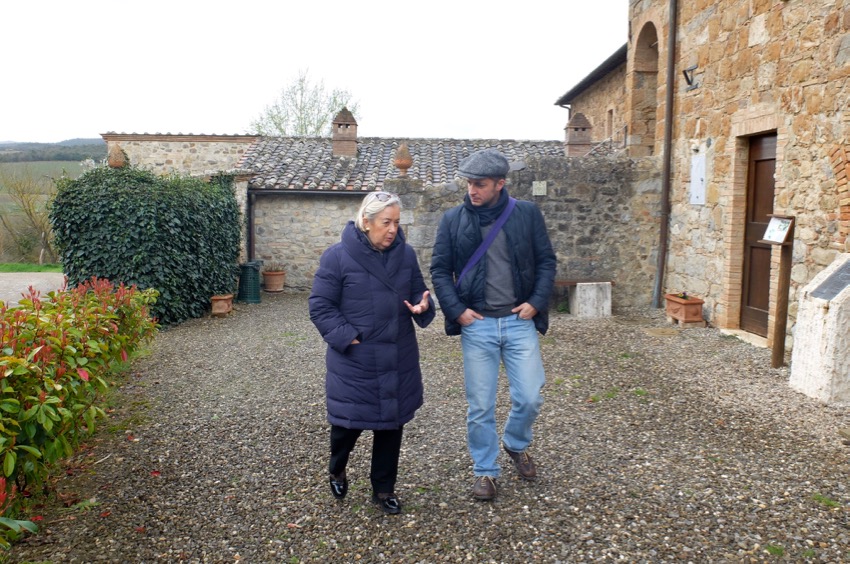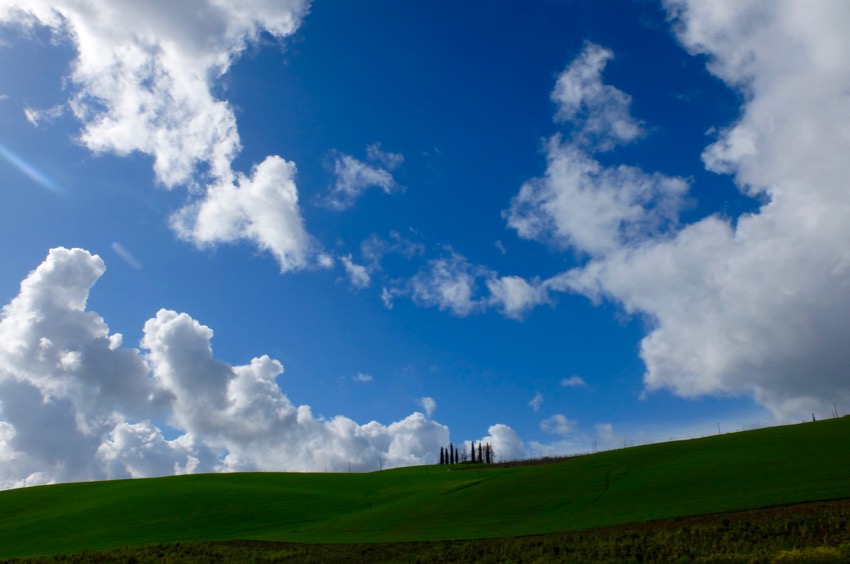 Hot Springs And Cool Sunsets
Know me, and know that I adore thermal springs, and luckily for us, Tuscany has an abundance of these healing spots that have attracted weary Roman soldiers and Rayban wearing hipsters alike over the centuries to these healing waters that remain a relaxing 39 degrees celsius.
When one had had enough of walking uphill at Montalcino or Siena and historical art, it's time to get the car and head to Rapolano Terme. You might not have gone through the daily perils of an ancient pilgrim, but that doesn't mean you can't enjoy one of the best Tuscan experiences available to man now.
There are two options in this area, and I like them both. Recently, though, we stopped with My Tours at Terme San Giovanni which charges from around 11-14€ for a day soaking in its pools, and is an upscale restaurant and hotel to boot should you get famished later.
I would go around 5pm and stay to catch the sunset around 7-8pm, the view from here is unreal. If you see people digging around for sand on the bottom of the pools to rub on their bodies, just join in, it's all part of the game. On the weekends, they are often open until 1am, so you can soak yourself into bliss until the wee hours.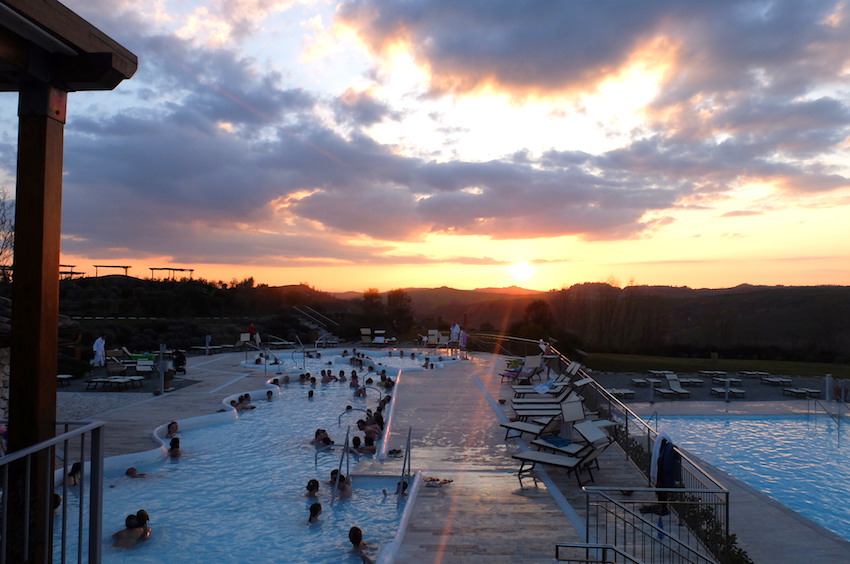 The Secret World of Siena's Palio
While you likely have heard of Siena's Palio race occurring twice-yearly in July and August, on July 2nd is the Palio of Provenzano, in honor of the Madonna of Provenzano and on August 16th is the Palio of the Assumption, in honor of the Virgin Mary's Assumption.  The historical bareback horse race that dates back to 1100 takes place in the unique piazza del campo and the participants are a symbol of local pride. You probably don't realize the significance of this sport, or lifestyle and neither did I to be honest.
Fast facts, the 17 neighborhoods of the historical old town each have a 'contrada' or 'contrade' which once used to total over 50. Each represents their own neighborhood and has a dedicated museum and set of 'rules' that members must adhere too, it's more like a religion than a tradition. I've always wanted to attend the games (which have garnered a bit of controversy overseas) however, I have to admit, I'm not sure I am ready for the Sienese and all of their energy, perhaps I'll need some local grappa first.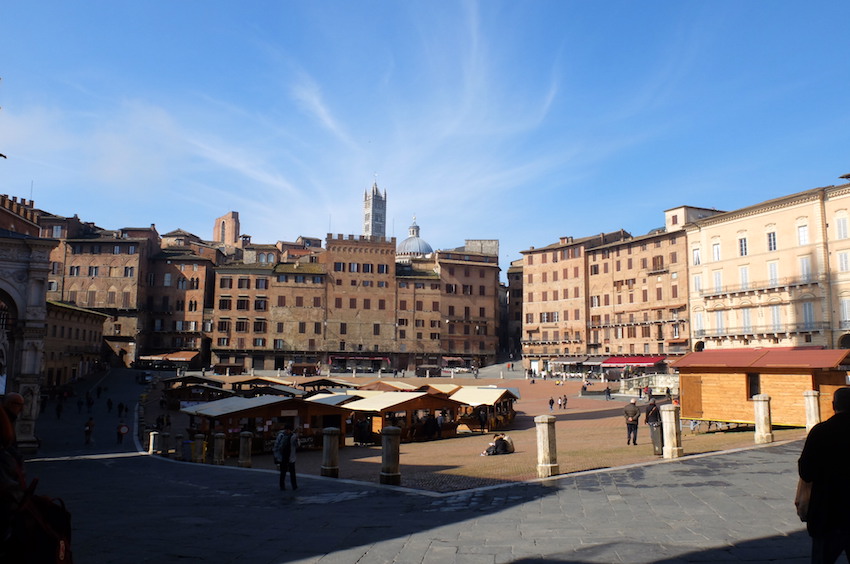 Once you start paying attention to the details of the city, you notice relics of this sport everywhere. In fact, when I was there, they were installing the special lamps or 'briaccialetto' of the contrada.
The city doesn't just take the Palio games seriously, it's like some weird caste system/secret society which locals happily adhere too. Attending the games can be difficult unless you are willing to shell out the high prices (think 400€) for a balcony spot in piazza del campo.
I didn't really get all of the significance until MyTours took us on a little journey through The Museum of the Contrada della Selva, one of the participating factions, and where we witnessed for ourselves how thoroughly serious this is. It is located in the crypt of the Church of Saint Sebastian in Vallepiatta and even the participating horses in the races are baptized here. Can you imagine that?
We gazed at the prize banners and wandered around this room full of loved relics, each year an artist is specifically selected to create the banner and it was fun to gaze at the creative prowess spanning decades of the race.
You see the name of the player, the horse, the year, all in the same token as some amazing works of art by Francesco di Giorgio, Benvenuto di Giovanni, Rutilio Manetti and Raffaello Vanni.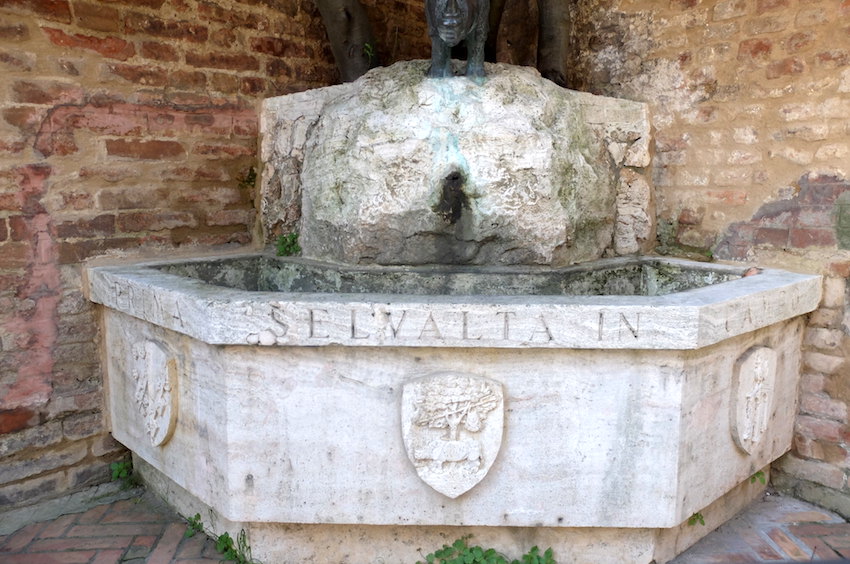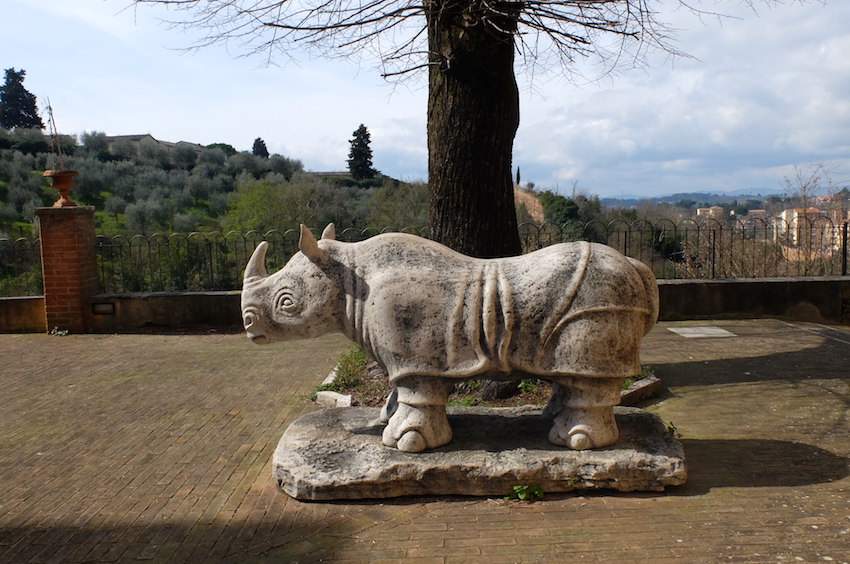 Disclaimer: I was personally invited to try out My Tours and Curious Appetite's experience in Brunello free of charge but all of my experiences and opinions are 100% my own. 
---
Quick Details
Tours in Tuscany (this edition) 
Gourmet Wine Experiences (and More) with Curious Appetite Travel together with We Like Tuscany based in and around Tuscany. My top picks, the Brunello wine tasting experience & her Florence city aperitivo tour.
Siena Palio Museum
The Museum of the Contrada della Selva, Piazzetta della Selva 5, SIENA (SIENA)
Ph: +39 0577 45093, Email: 

[email protected]

 , website.  
Small town love
The tiny borgo of Asciano, a comune and hill town in the province of Siena. Perfect for a lazy lunch and walk, notable sites include the 11th century Romanesque basilica of Sant'Agata
Lunch in Asciano, La Mencia, classic Tuscan cuisine, cured meats, cheeses and handmade pasta. address: 

 

Corso Giacomo Matteotti, 85, 53041 Asciano SI, Italy, +39 0577 718227. 
Thermal Spa 
Terme San Giovanni, Via Terme San Giovanni, 52, 53040 Rapolano Terme SI