"You don't need a silver fork to eat good food." -Paul Prudhomme
Well unless you've got a distressed, vintage one picked up at an antique market in Arezzo that looks oh so nice in Instagram photos. Jokes aside, part of the greatness of food in Italy is that it isn't to be pretentious. Throw away the word 'foodie' and replace it with just a general knowledge of what's in season, traditional recipes passed down from nonni, and you have a culture that revolved around food — in a good way. Before I came to Italy, my diet sucked.
I'll be perfectly honest since we can't all be born with a killer 'soffrito' instinct. I used to eat pretzels and salad for lunch, the occasional fruit working into the mix,. I had a penchant for those little white doughnuts you can get at the gas station that leave powder all over you the second you take a bite. I made spaghetti, overcooked to oblivion, and covered in what I thought was a revolutionary move — store bought sauce mixed with ground turkey and diced onions.
Then I moved here.
No longer could I find my low-fat, fat-free cookies, or avocados on the go, or little pot-pies frozen and ready to reheat. It was stressful at first and I retreated in all-too-often Pringles binges. Eventually in order to stay healthy, I actually had to look up recipes and attempt to recreate them, risking the lunch or dinner of myself and anyone else I was eating with. But slowly, and it was a slow process for me, I learned that cooking is not about trying to win at your own 'masterchef' competition. It's a series of tried and failed repeat attempts that get better with time. I don't use activated almonds or gluten-free soy beans, I just ask the folks at the market how to cook something if I'm unsure of how to do it, or I ask a friend. I try, sometimes fail, and try again.
Now I am addicted to trying new dishes, lately I've been attempting to cook artichokes, something I always thought was very difficult. Luckily, I have a few friends who are expert cookbook writers and bloggers. One of which is Emiko Davies.
To be honest, before we met, I was in awe of her and amazing blog. She always took the best photographs accompanied with a backstory, which was always friendly and concise. Lucky for me, we became friends and I met the person behind the blog. When I found out she was coming out with a cookbook about Florentine recipes, I was over the moon not only as a friend but also because I was so dang excited to get my hands on it!
A few years ago, I went on a fun food tour with Emiko that she arranged along with our friend and tour guide Molly for their friends. We learned about Renaissance cuisine and this is when I first saw how passionate Emiko was about Florentine cuisine. She will go to any lengths to perfect a recipe, in ways you cannot imagine. Imagine trying to get crushed red ladybugs in order to make an authentic batch of Alkermes, or sourcing pigs blood in Australia for a certain chocolate dish, she did that.
This is why this book is worth buying. She is a true recipe tester, and that is something that I really value.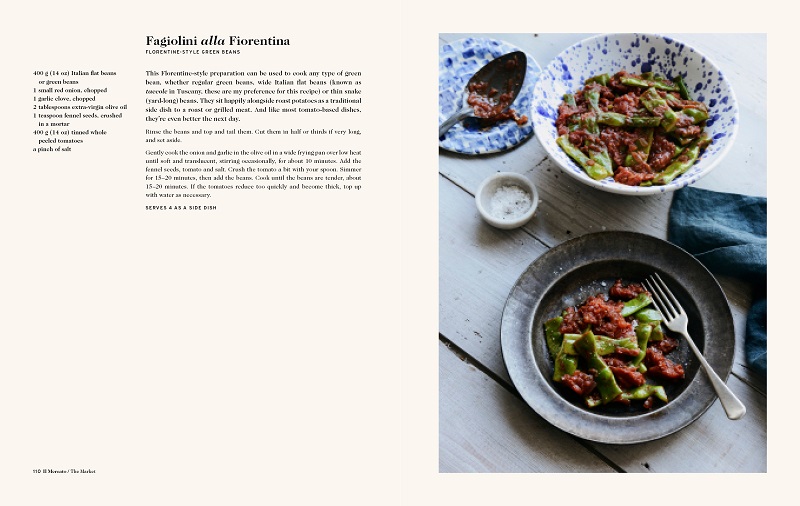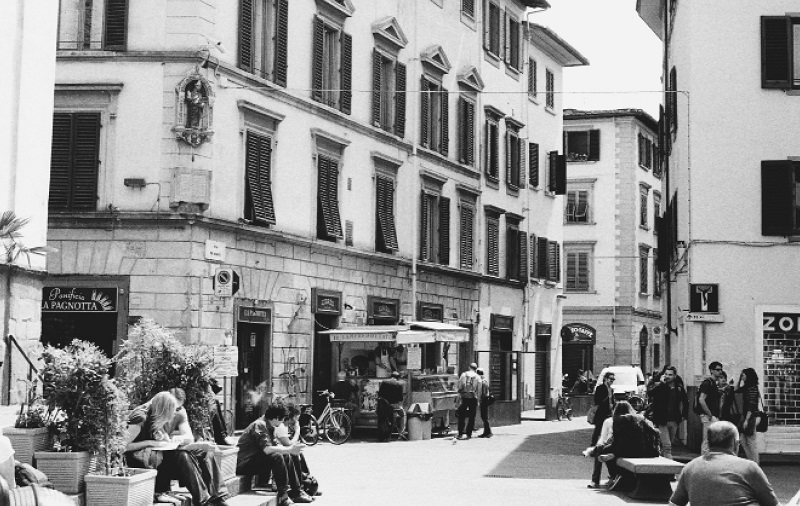 The Book: Recipes From Florence, Italy
The book is called Florentine: The True Cuisine of Florence, and is a collection of recipes from the city of Florence where Emiko has lived for over eight years. I got my own copy recently, and adore the beautiful marbled cover, a homage to yet another long-held tradition of  marbled-paper making here in the city. The chapters are broken down by type: la pasticceria, il forno, il mercato, la trattoria, il maccellaio, in giro — to held us readers navigate our way from place to dish the Florentine way.
She stays true true to traditions adding a local quote 'squadra che vince non si cambia' which basically means you shouldn't change a good thing. Italians have been rocking food for years, listening to the seasons and using only what they have to create delicious, simple meals — not letting anything go to waste.
In addition to the great recipes, I like that she includes her favorite foodie hideaways in the citym a glossery of local terms, and a treasured backstory on local food culture from Renaissance times to modern times. You don't just get recipes, it is more like walking with a local through the city with her while she gives a close friend her best insider secrets. I 'walked' with Emiko to her favorite local pasticceria, cheekily dipping my flaky brioche into a foamy cappuccino at the bar.
Then later in the day, we move to a wine bar, as Emiko states in the book "The enoteca is where you'll get the best selection of good, wine-friendly 'stuzzichini,– snacks such as crostini, that will 'open your stomach,' as the Florentines like to say, but not ruin your appetite for dinner."
I already used the book to make two dishes at home, 'rosticciana' (pork ribs) the Florentine way, with fresh rosemary and olive oil, and boiled artichokes–which like I mentioned before, I was always hesitant to try.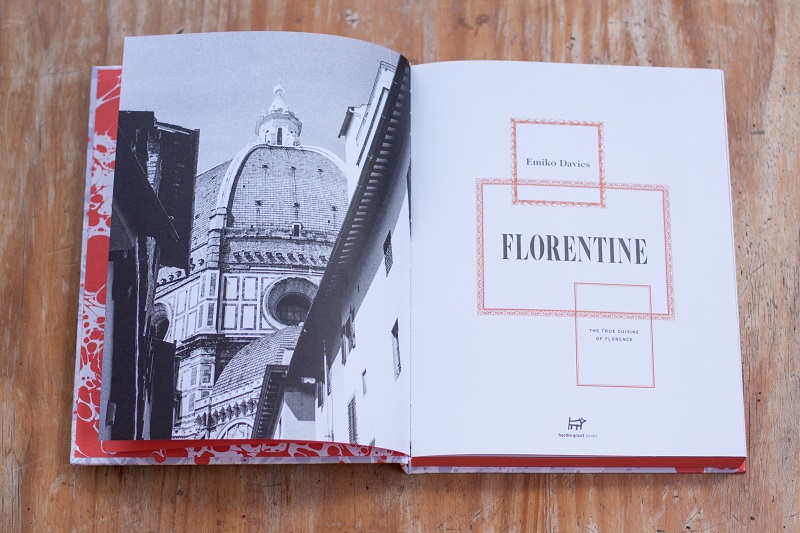 Win Your Own Copy + An Original Print!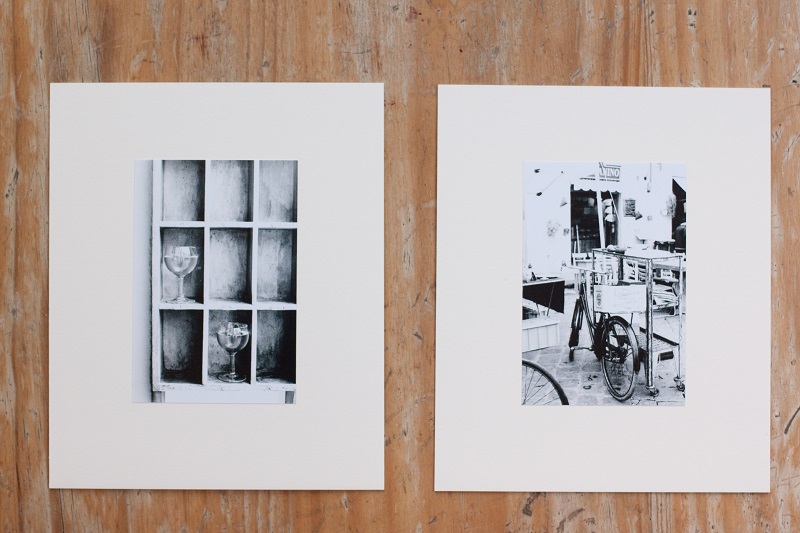 In order to share the love, I decided along with Emiko to do a special giveaway here on the blog, which is actually my first one. Truth be told, I am very excited about this, because this book is special. To win, all you have to do is comment on this post telling us about your own favorite Tuscan recipe and what it means to you. Elaborate as much as you'd like — I love details. I strive to find out more about my readers and your passion for local cuisine. Or if you don't have any Tuscan recipes, share why you'd like the book and your own cooking stories.
Emiko and I will personally choose the winner and send them a brand-spanking new copy of this awesome new book along with a print of their choice (see the photo above).
We will announce the winner on my facebook page (and instagram), I'd rather do this sooner than later, like a week, but it depends on the kind of feedback I get on the post really.
Also give us a follow on instagram (my account and hers) to keep updated with what's going on in our day to day lives, from Emiko's adventures hosting events all over the world and my dalliances in Florence.
*Keep in mind that you can order the book already here (US) or here (UK). There'll be book launch events in the UK and Florence in April! stay tuned here for future events. I also saw it at the Papaerback Exchange bookshop in Florence and I'm sure it will hit the shelves in other various shops.