As January bogs on with beautiful sunny days and rare spots of fog on the horizon, I continue to write, write and write some more. For myself, for the blog, for freelance projects, for ITALY Magazine. It's a month of the sedentary nature but I am grateful for the amount of focus that has resulted from staying at home a bit more. Plus Nico is pretty happy too. Also it gives me a chance to contact a few more locals I love to help bring about different perspectives on life in Italy (and beyond) for those who are interested in making a move here, or just want to see what people's daily lives consist of in small town Tuscany. This week, I chat with the lovely Michela Ricciarelli of Pistoia, she was born and raised there and along with my friend Molly, is the most passionate of souls when it comes to promoting her beautiful town. Ironically in fab news for this in Pistoia, this week I just read that the tiny Tuscan town has landed the prestigious Italian culture capital in 2017!
name: Michela Ricciarelli or "Mikyriccia' on twitter 🙂 
nationality – Italian
profession – certified tour leader & personal shopper
favorite drink– cappuccino chiaro ( with just few drops of coffee)
Where in Tuscany are you living, if this is your hometown – tell us a bit about your family and the area.
I am born and raised in Pistoia, where I still live now, it is a small beautiful medieval city located just in-between Florence and Lucca .
All my relatives and family are from Pistoia so I can proudly say I am 100% Tuscan! I am an only child, my father's job was Italian footwear agent for foreign markets since before my birth and I joined him becoming his business partner after finishing my language studies. I really loved this profession a lot :not just because I could travel and attend the most important shoe fairs and sell them but also because I could get in touch with many different kind of nationalities from all over the world! I like to look after my client's requests suggesting/booking the best places where to eat and stay in Italy and of course shopping with them, so I could say I have been an "ante litteram " personal shopper!
I have been to Pistoia a few times and it is indeed a lovely place! What are you up to in Tuscany? Work, daily life, passions?
I have been working as a footwear agent for about twenty years , so I am in love with fashion & shoes ever since. In addition, I have been a certified tour leader and personal shopper since 2004: I plan tours in Tuscany for small groups and individuals. My tours are mainly oriented on food and culinary experiences and of course shopping. As a restaurateur's wife I also help my husband in his family business ristorante – a pizzeria opened in 1962 in Pistoia (www.ilpollodoro.com )
To be honest, my passions are so many…..that's why my blog's title is : www.passion4food4fashion.wordpress.com focusing on photography, travelling, reading, theater and exploring museums, art exhibitions, old libraries. Let's not forget stopping by bookshops and sipping cappuccino in historical cafes.
https://www.instagram.com/p/BA8Mq6_gaaU/?taken-by=passion4food4fashion
I see that you do personalized tours in Pistoia, I'd love to know what kind of travelers seek out Pistoia as a destination and to hear why you love it there.
Mostly I do tour in Florence , Lucca and Pistoia and some wine/extra virgin olive oil experiences in the Chianti or Pisa /Volterra area or in Pistoia's surroundings.
People who visit Pistoia usually have already visited the most renowned Tuscan cities and they are looking for something different
This means a special experience off the beaten path and crowded streets. I think Pistoia is a true hidden gem in Tuscany (you can find a dedicated page to it on my blog ) as it is still unknown and worth a visit just to see the Duomo square and its Romanesque and Gothic Churches. I can assure that nobody has never been disappointed!
I love to share with my clients my city's corners and narrow streets because I think a small town can offer a better and a true view on Tuscan people and their lifestyle: it is a relaxed place where to stay and a starting point to visit other cities in Tuscany, including the coast and Liguria.
Pistoia is also very kid-friendly: in fact we have a zoo open all year round on hills of Pistoia and maybe not everybody knows that Pinocchio's theme park is just few minutes driving from the city center.
A natural grotto (where even the compositor Giuseppe Verdi used to relax ) & a thermal water swimming pool with SPA just in Pistoia's district can be another reason to stay in this area.
https://www.instagram.com/p/BA9XezugacW/?taken-by=passion4food4fashion
Have you experienced lived anywhere else in Italy or outside of Italy? How much has your hometown changed since the time of your parents?
I lived in London for about a year when I was younger and still love this wonderful town and in Munich – Germany – for six months to study German language .
My hometown didn't change too much since the time of my parents , maybe only more cars now but not in the city center ,so we can enjoy walking its streets and having an aperitivo or dinner in one trattoria sitting outside and sipping a glass of good wine. Even at night it is very lively and many young people come from Florence and Prato to enjoy this cool atmosphere.
A change has been for sure in a more multicultural way:  at my parents times there were no Asian or people or color and now it is much more diversified than it used to be.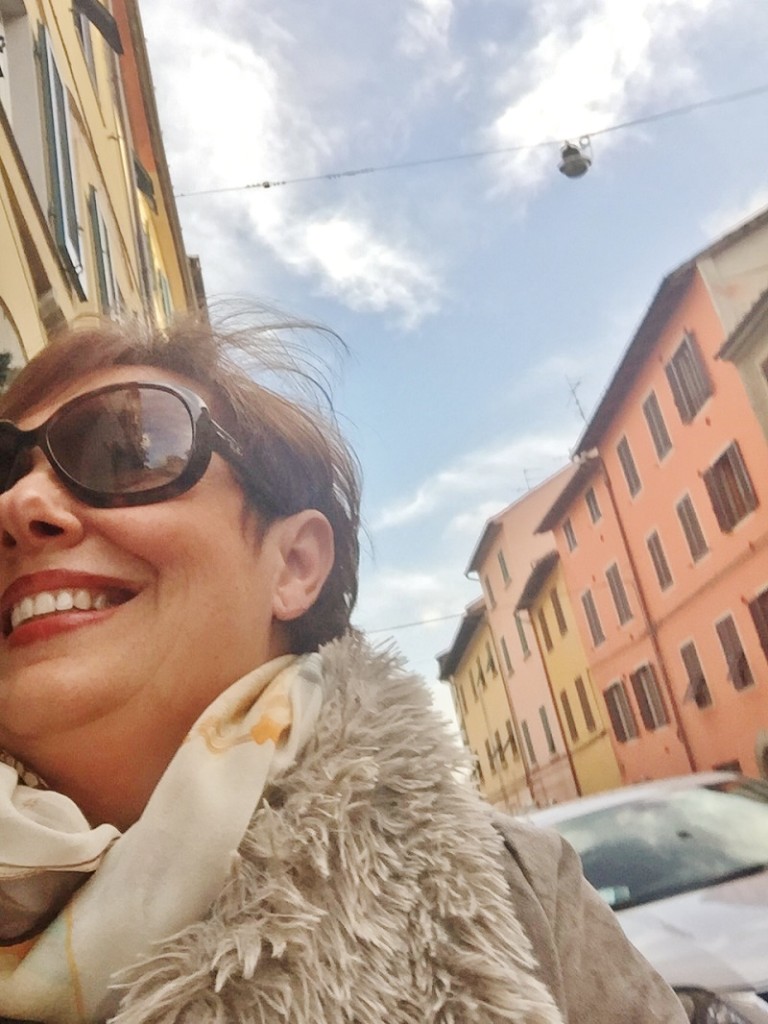 What do you think of the current situation socially and politically in Italy?
I think that we could do much more to promote and preserve our cultural and historical heritages in Italy, the fact that there is too much bureaucracy is killing us as entrepreneurs and people who decide to live here!
There are too much taxes on everything, small artisans can't afford to keep their shops open and so we are going to loose an important part of our past and history and most of all, our identity. This is especially devastating because people come to Italy for these things, the small businesses and artisans.
Corruption in governement and among politicians has brought a lot of frustration in the common people ( the new Checco Zalone's film – Quo vado? – can help you get an understanding on this) and to get used to this is the worst feeling I have had since many years. There is a kind of disillusion that hurts me and the young generations.To not be able to find a political party that I can trust in it is really a sad feeling .
What annoys you about Italy? Feel free to be as open as you want.
What annoys me about Italy? I think we don't always understand how much beauty we really have, we don't appreciate it enough.
We live in a country where the tourism sector should be the first and the main source of income for people living here but… we have no ministry for this!
Our museums have thousand and thousand of precious works in their warehouses and cannot afford to show them to public, so they are going to be damaged and maybe lost forever. Amazing!
Furthermore I think meritocracy has no meaning here, many young Italian graduates have to leave Italy to find a job and usually go to England or USA .We have great universities and accomplished students and then..we let them go!
Do you think life in Italy is for everyone?
I think you need money to live here, coming to Italy with the hope to find a new job is another illusion I don't suggest to do. However, living here even for a short time as a tourist is a special experience for everyone. Visit small hamlets, get lost and enjoy discovering stunning views and chatting with Italians. It is very funny and interesting, as most of them don't speak English so…most is explained with hands' gestures from both sides!
I have to tell you that I've learned to love my country through the foreigners' eyes,  because they can be so enthusiastic about the food, the locations, the landscapes. What they see helps to make me understand how lucky I am to be born and raised here.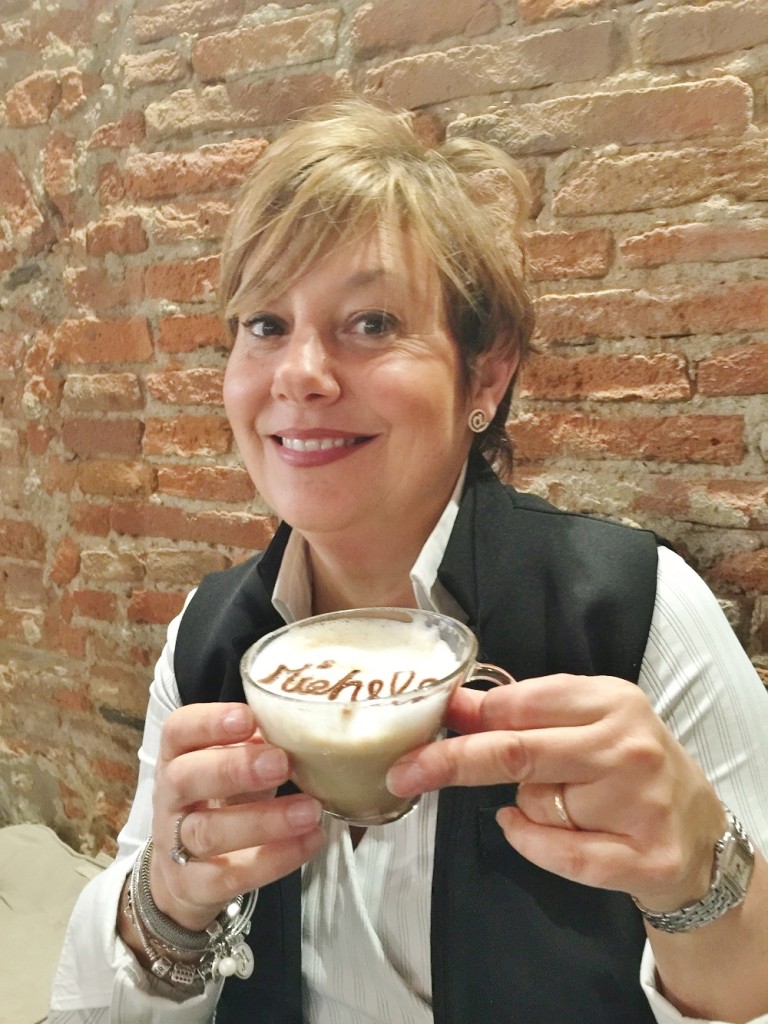 Very well-said Michela, thank you for being so honest and open. What advice would you give to someone looking to move to Italy?
I'd suggest to find a nice small town where you can live with locals and get in touch with Tuscan people. To integrate you must share their celebrations, come to family reunions and…. well eat a lot of food. As every season offers different products, it can be a wonderful way to exchange experiences and information with locals about harvest and recipes .
I also suggest to rent a car to be free to travel as much as possible everywhere.
Three special places everyone should know about in Pistoia?
Pistoia hosts the third biggest Dome in Italy (after the Rome and Florence ones) and this is Basilica della Madonna dell'Umiltà in via della Madonna.
The Pistoia underground path – with the old anathomical theatre and the museum of old surgical instruments inside of the Ospedale del Ceppo with its renowned glazed terracotta freize by Della Robbia and Santi Buglione, that is a real masterpiece. www.irsapt.it
The first nursery park in Europe (as Pistoia calls it "the capital of the Green " for its greenhouses and nursery-plants that export thousand of plants around the world every year.) ww.pistoianurserypark.it
Wow, thanks! Favorite local dishes/restaurants?
A typical unique product of Pistoia since the Middle Age are 'confetti from Pistoia' sugar-coated sweets with a special shape, that was offered to pilgrims visiting Pistoia in the past when the Francigena way also crossed Pistoia. They were made originally with aniseed, but now you can find them also made with chocolate beans, nuts or coriander seeds.
My favorite typical dish of Pistoia's culinary tradition is : maccheroni egg pasta with duck meat sauce! In the past we used to eat it for San Jacopo Pistoia's patron celebration – on July 25th – but nowadays you can find this homemade pasta and much more by the best restaurant in town, Ristorante Rafanelli. It has been open since 1927 in Pistoia, and they also make a great fiorentina steak and a huge choice of the best wines from every region in Italy.
https://www.instagram.com/p/BAuDz35gaRM/?taken-by=passion4food4fashion
---
Thank you Michela for sharing a bit about your life and Pistoia with us, I really appreciate and I can't wait to come visit again! I recommend following Michela's adventures via her blog, instagram and twitter to get the latest updates on this beautiful Tuscan town.