It all started with the great Italian amorous past-time of a young couple looking for a place in the countryside to have well, let's just say… 'not lunch.'
I love when stories begin with a little naughty interlude, or rather the kind of openness and candor you often find when talking to a passionate Italian who knows how to laugh. My first night at Borgo di Vagli was a memorable one, Nico, Ginger and I headed straight to middle-on-nowhere Tuscany, to stay at this 14th century hamlet offering fractional ownership that I had read so much about, close to the 1,000 year old Pierle castle.
Nearby is the charming town of Cortona, Trasimeno Lake, Montepulciano, basically you are in what I consider to be the best area of Tuscany. In the Medieval times, this area was fractioned and ruled over by battling lordships, reach relative peace occurring only when the Medici Family stepped in and made Tuscany a nicer place to be. Those Medici's had their hands in everything, didn't they?
The way life worked here back in the day meant farmers gave half of their crop to the landowners in exchange for accommodation. It made this place a charming little self-sufficient little town, with villagers leaving only to visit the nearby town of Mercatale. This all changed during World War II, when the Fascists took power, cue the evil music, and changed the laws regarding rural land, causing the farmers to become salaried workers with no right to the land. Like many places in Italy, Borgo di Vagli slowly withered after villagers left to find more fruitful jobs in bigger cities around Italy, becoming completely abandoned in the 1980's.
So how did it all change? I'm getting to that. Our dinner companions that night were Lee, the marketing and sales contact (and all around nice guy), and Fulvio di Rosa (who also can be heard in this podcast), the Italian engineer who was responsible for turning what was a derelict crumbling borgo – into twenty-one perfect little homes.
His career began like many careers in Italy, a sort of pleasant accident, also working with Pritzker Prize–winning modernist architect Oscar Niemeyer. After restoring an ancient home for his own family, his friends started to ask him to do the same. He is also held in high regard by Francis Mayes, you know Under the Tuscan Sun. Who claims (quote from Architectural Digest) "He asks himself at every decision point, how would the original owners have solved this problem?" By that deceptively simple guiding principle, he stays true to the spirit of place that one feels so strongly in the village. . . . His is the best work I have seen."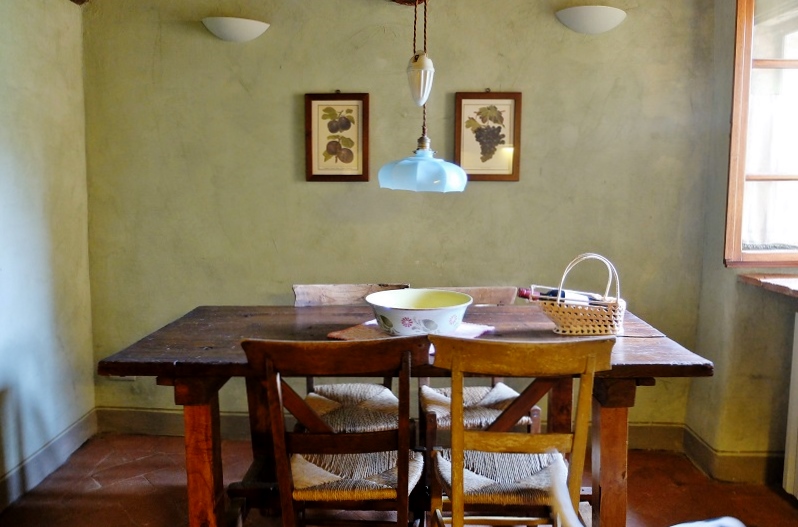 Nested in the countryside, this romantic hamlet hugs a view that could make a pope cry, and make my beagle happy. I could see why Francis was impressed, as we rolled up from a slightly scary 2 kilometer dirt road, our car covered in road dust, upon arrival it was the kind of place that takes your breath away.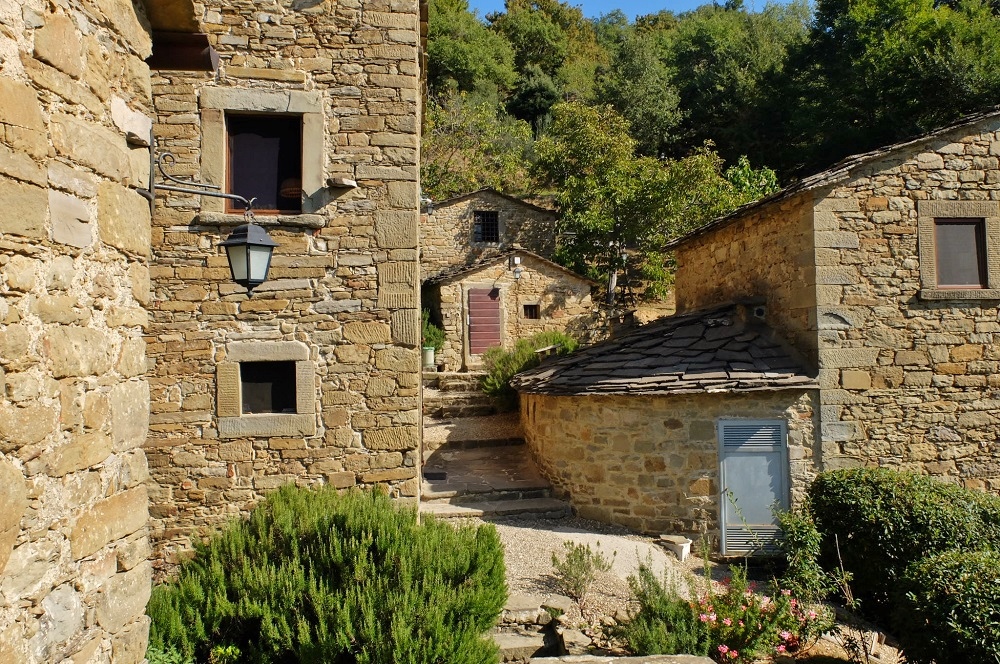 We sipped prosecco and listened to the story of Borgo di Vagli's beginnings. Fulvio is such an avid storyteller, simultaneously pouring us (excellent – Conte della Vipera) white wine because it was fish day Friday 😉 and he told his story. After his colleague found the crumbling ruin, which perhaps killed the mood because it is not a place you can spot by the main road, he rushed to tell Fulvio, who checked it out immediately with his pregnant wife. You could say it was love at first site for this seasoned architect, but for someone who was used to reviving old properties, this was quite a challenge. Namely getting ownership rights from the derelict leftovers.
Anyone who knows anything about buying a house, understand that this — is a challenge. Often properties are owned by multiple people in the same family and as you can imagine, that can cause problems. Since the place had been abandoned for so long and built in a sort of random hodgepodge way, it was a struggle for Fulvio to find the owners, in fact one of them was in a prison, and quite shocked that he even owned a home here.
But what Fulvio had on his side, was a law that essentially said that if 75% of the property was bought by him, the remaining owners would have to either sell or participate to the upkeep of the larger shareholder's piece. It would come as no surprise that a few people would hold off selling their (unused) property in the hopes of getting double, or triple the market price, but in this case after the first two bills arrived during the restoration of the borgo, they quickly decided to sell.
All with the instrumental help of Dina Fragai, who was the owner of the largest property and share, and who is the on site Trattoria I' cche c'è c'è ("whatever there is there is") best name ever by the way, cook. I adore this lady because the two meals we had there, which were excellent, made with love and care – her family is as much part of the property as the place itself, her food a tasty homage to centuries past, hearty and filling, on Monday's there is even a pizza night that the owners delighted in telling me was a lot of fun. I would have taken a photo of the place, but I was too busy having fun and eating, I hope you'll forgive me for that one ;-).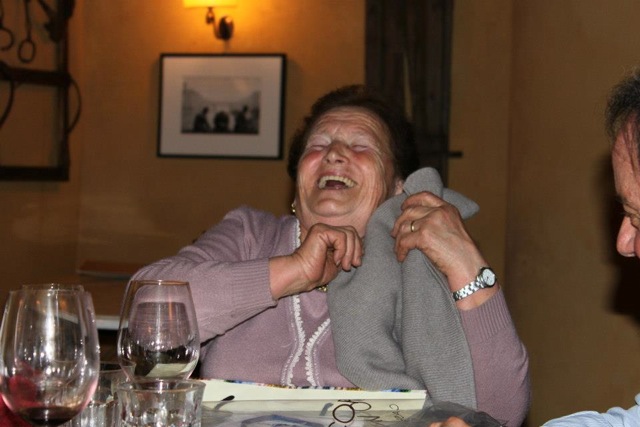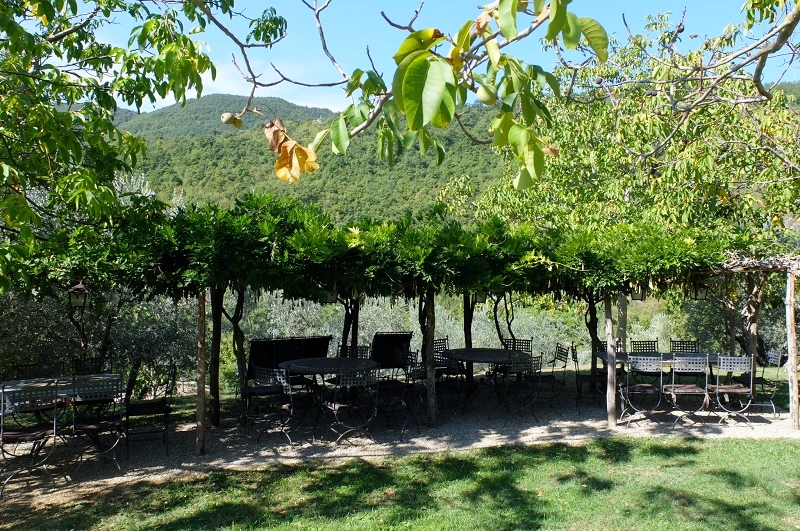 The restoration took over five years, with Fulvio at the helm to make everything as authentic as humanely possible. With 600 year old archways and wood beams that needed great care, this was no small feat. Colors like a cool mint green, soft salmon prevailed, our one-bedroom apartment was as cute as it gets. 100% rustic Tuscany, but slapped with 2015 modernity, like actual working WiFi ( I tested it), International Tv channels and modern kitchen appliances. I fell in love with the place instantly.
We stayed in a one-bedroom residence with a beautiful view of the countryside, a rustic kitchen had bottles of wine at the ready, and the bathroom and bedroom were outfitted with hotel-type amenities and luxurious Busatti linens. Small doorways and a tiny bathroom, but this is what it is really like living in a Medieval-era place, and we couldn't be happier.Ginger had plenty of room to sniff the surrounding lavender and rosemary bushes and people staying that weekend were quite friendly.
I agree that this spot might not be to everyone's tastes, namely for those looking for huge apartments, their own private villa and squeamish about a 2-kilometer white road where I actually did see wild boar. Once you get over the road, and that is important, the location is quite strategic, though I just longed to linger at the property over a good book and a jump in the pool. I have seen spots like Castelfalfi that have been revived from the dead and that sell property but this place feels less 'resorty' and more authentic. It seems perfect for families, with a pool and plenty of space to run around, the staff is so utterly attentive. Our weekend was spent in a happy bliss, I woke up early on Saturday morning to take a walk around the property with Ginger, and we visited several towns in the area before dining at the trattoria at night.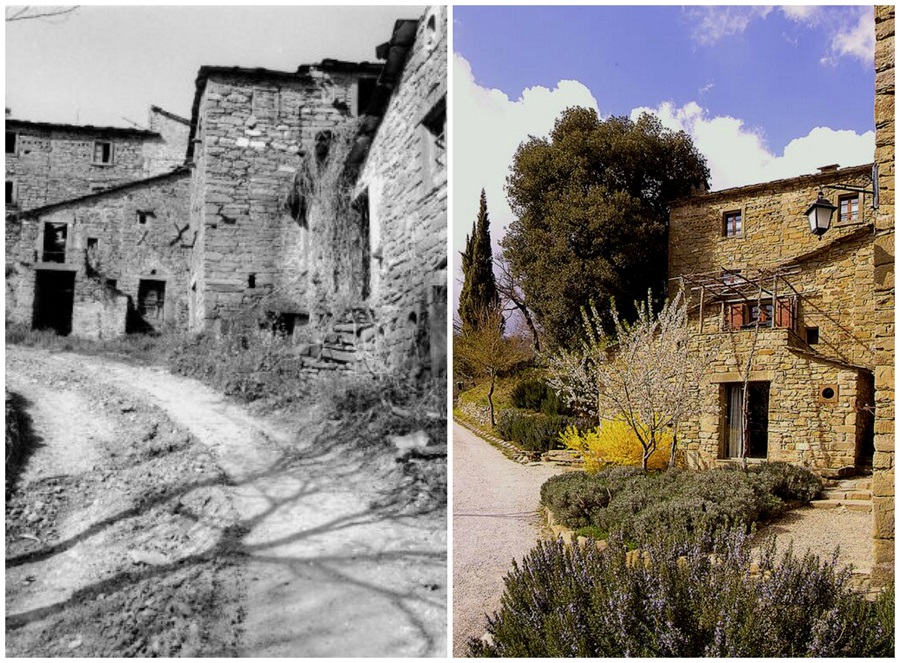 How Does Fractional Ownership work
So probably the question you had, and the first one I had (after drooling over Dina's incredible food) was how does this work. When I first heard about it, I mistakenly thought of it as a timeshare, which for any American, isn't always a positive thing. This however, is completely different. Finding property in Tuscany is expensive and difficult, the idea of fractional ownership has a lot of appeal because you cut through a lot of the red-tape that normally comes with outright ownership.
At Vagli, they offer three purchase options/ownership types where owners receive either a 1/10th, 1/15th or 1/20th undivided interest in a residence category (one bedroom or two bedrooms) which incorporates a right over the corresponding common areas, title to which is held by an international trust company for the benefit of the owners.
It is important to note that owners receive 4 planned vacation week (28 days) plus space available and short notice vacations. Owners are not restricted to a particular residence; they can reserve more than one residence in their ownership category, if sufficient residences are available. Similar to other real estate, ownership may be sold, willed, transferred or placed in a trust at any time. Transfer of ownership is flexible and does not involve notary or notarial costs, or local land registry fees. Transfer of ownership can be executed from overseas.
Costs start at €40,250 for two weeks in a one bedroom and go to €127,000 for four weeks in a two bedroom. There's a interest to suit all budgets, 80% has already been sold to people from countries all over the world, UK, USA, Canada, Norway, Belgium, Brazil, France etc. They offer discover visits at a discounted price so that people can meet other owners and check out the place (and that crazy road) for themselves.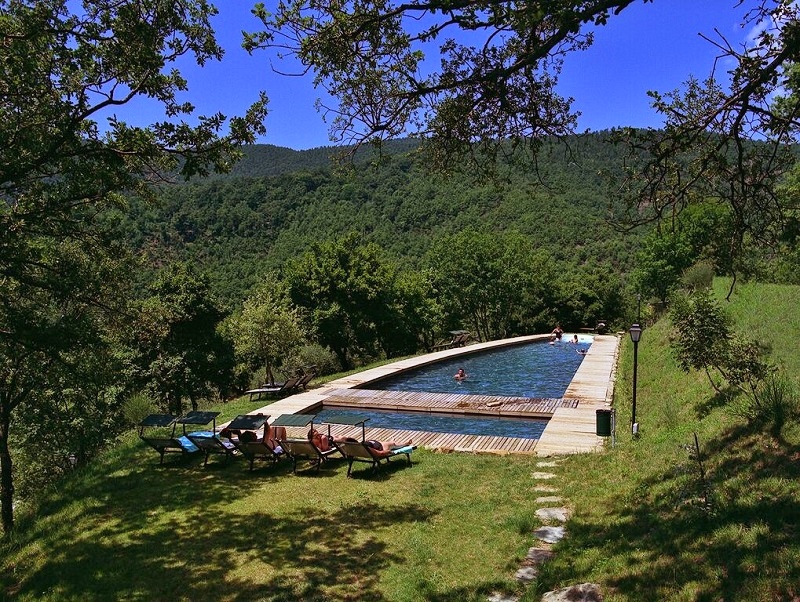 I had the chance to sit down our second night there for dinner with a current owner, some friends of his visiting — and a couple on a discovery visit of the property. It was a delightful evening full of laughter, Dina's awesome tagliata (sliced Tuscan steak) with green peppercorns and an interesting chance to meet people who are living the dream, right now. David Cooper was one such person, who apparently also follows my blog! He is Canadian and comes to Vagli during the fall months, a smart decision because this is harvest season and when tourism typically starts to lessen. A truly delightful person to talk with, his special connection with Tuscany keeps him coming back year after year, discovering new towns in the area and making long-lasting friendships with fellow owners at Borgo di Vagli.
In the warm comfort of the cozy trattoria, Nico and I really cherished being in the company of people who love Tuscany for what is, just an appreciation of being away from busy lives, careers and the sort, to take refuge in a rural paradise. It was paradise for me too, from the crowds on Ponte Vecchio and an email inbox that gets scarier by the day. Nico later told me, after talking with the discovery visitors from Philadelphia "This is why I love Americans so much, they are just so enthusiastic about how happy they are just to be here, no French person would ever say that." Yes Nico, childish admiration does have its benefits :).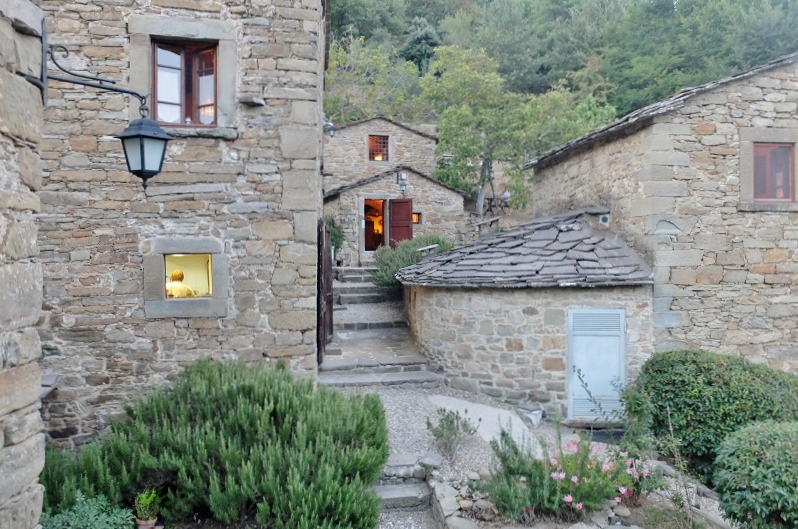 I bombarded the kind Lee with questions that I think anyone would, 'what about making the place your own?' obviously there are limitations to owning a property that is shared by others. On-site is a storage unit where owners typically leave their things, golf clubs, mountain bikes, hiking attire, family portraits and the like. There are laundry machines and housekeeping services, which are optional.
Ps. The only other fractional ownership I have heard of in Tuscany is Palazzo Tornabuoni in Florence. You can learn more about how it all works directly from the source, Borgo di Vagli was also mentioned in this NY Times article.
Beyond Vagli – A Sublime Location On The Tuscan/Umbrian Border
We also took the opportunity to visit a few towns nearby, starting with 3,000 year old Cortona, the place Francis Mayes made famous. On Saturday we had lunch in Cortona, reservations made by the lovely concierge at Vagli at a place we know quite well, Ristorante La Loggeta, home of the old fish market in the village. It was a beautiful day, market day to be precise, the humdrum of old women haggling over tea-towels, the clink of espresso cups being washed by the dozen. People fawned all over Ginger, who was more than happy to pee on a galleries dirt floor (oops) and make friends with a local barista, who knelt down in his pearly whites to give her a tummy rub.
God I love it here. 
We drank far to much coffee and checked out Cortona On The Move,  the first international festival dedicated to photography with exhibits peppered all over town. After lunch, we wandered around some of the more panoramic points, stopping at art galleries and the Il mondo di Amelie gift shop selling pretty trinkets and locally-made goods.
We also made our way to Lake Trasimeno, in nearby Umbria, known for a battle between Hannibal and the Romans in 217 BC. Our first stop one of the prettiest villages in Italy, Castiglione del Lago, on what used to be an island. The funny thing about this town is that it appears to follow the rule of three's, three gates, three squares and three churches. My friend Rebecca from Brigolante actually wrote this pretty funny, and truthful depiction of the town. When we were there, it was fairly quiet, a few bikers taking selfies along the end of the town were our only companions, we also heard some loud clapping from the local theater which led me to believe that's where everyone was.
Lake Trasimeno is the largest lake in central Italy and is home to three islands, one of which was the temporary home of St Francis of Assisi. We took Ginger to the edges of the lake, I of course wanted her to jump in and be the swimming little beagle that I've seen on youtube. Nico naturally was against the idea, having spotted 'lake froth' thus convincing him of pollution nixed my innocent little idea, well that, and we had to drive a few hours with what would be a wet, stinky dog in a small Fiat 500.
---
Useful Info
Borgo Di Vagli
Località Borgo di Vagli
52040 Mercatale di Cortona (Arezzo)
Tuscany, Italy
Europe +39 0575 61961
www.clubborgodivagli.com
We also have the place listed on ITALY Magazine here.
Additional services include: a mini-market on site, the awesome restaurant, large heated pool, housekeeping services, concierge services, hiking and walking trails, high-speed internet.
What I loved: The authenticity of the restoration, the food, the carefully curated grounds and the fact that they were dog-friendly. The nature in this area is stunning, perfect for amateur hikers like myself. People who worked there bend over backwards to make owners and guests happy, including notifying them about current events and festivals in the area – a HUGE bonus. I also liked the idea of a holiday home without the hassle of maintenance or upkeep.
What I didn't love: The road is a little freaky for those who are not used to rural Tuscan at it's unpaved best. The location is also quite remote but nothing I am not already used to.