It's so hot in Florence that most of us have morphed into temporary vampires. We peek our heads out of the windows in the morning to gage the heat index before 10am, quickly close the shutters and live in a virtual world of darkness (those without air-conditioning) until nightfall. It's a survival instinct that Italians have been doing for some time now. I have googled 'survive summer without air-con' and 'how not to burn alive' a few more times than I'd like to admit.
But there is one light at the end of this sweaty, three showers a day tunnel, and that is quite frankly, funjuice prosecco.
My knowledge of these popular bubbles was very limited before I came to Italy, 'sparkling wine' was of the moscato variety in the states and I wasn't really legal to drink long enough to get a proper booze education before coming. I did weird things like stick red wine in the fridge and mix it with coke, shudder. In Florence, I was quickly introduced to these festive bubbles, before any major dinner, event, drinks before going out or what is commonly known as 'pre-gaming,' birthday, baptism, graduation, a trust bottle was always within arms reached, and thus, a love affair was born.
The 'prosecco tipsy' is a happy one, that pop of the cork and rush of bubbles in a little flute will make anyone smile, and this hot, stinky summer is reasons enough to pop open one, two or maybe twenty. If I could bathe in it I would and I am not alone, in fact the Italy experts over at Citalia have launched a Love Prosecco campaign, celebrating what was once known as 'the poor man's champagne' but that has vastly improved over the past decades, it is not just considered 'cheap and sweet' like it was before. I like mine dry! Produced by the glera grapes in the foothills of the Italian alps, namely in the Fruili (DOC) and Veneto regions, mainly in the areas of  Conegliano and Valdobbiadene (DOCG).
In honor of the term 'bubbles', I came up with this list of 13 reasons why we love prosecco and why prosecco loves us. Feel free to add your own thoughts on this popular tipple in the comments.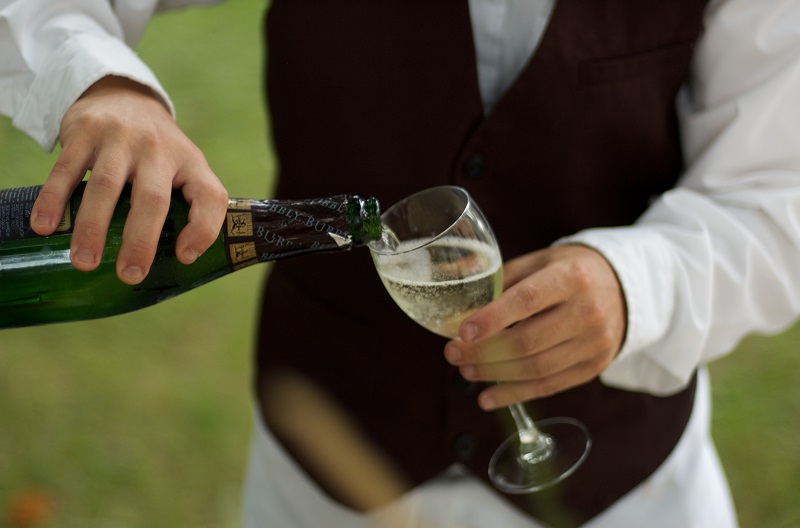 1. It's fizzy and fun and perfect for any occasion. I am not overselling this, though Italians are not big drinkers, at most social events, even a kid's birthday party — prosecco is omnipresent. Your girlfriend's last tinder date went array? Pop open some prosecco. Your temporary work contract just got renewed last-minute after hearing absolutely no word from your boss, prosecco time! I think you get my point.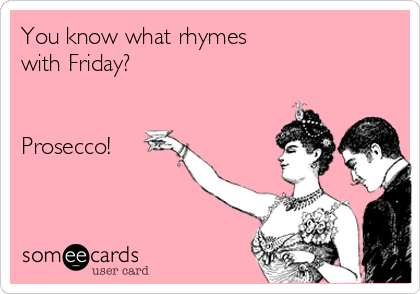 2. Cheaper than Champagne. Don't get me wrong, I love some 'champs', but since none of us are exactly rappers like Ludacris, we can't afford to pop champagne every #thirstythursday, prosecco is a wonderful alternative, you can get a decent bottle for under 15 euros. Part of the reason why it costs less is the fact that unlike champagne, whose second fermentation takes place in the bottle, prosecco is fermented in large steel tanks.
3. You can go on a tour at some of the highest rated producers in Italy. Prosecco has been getting the notice of most news outlets ever since, it has taken over as the UK's favorite fizz. Even The Guardian touts places like this as a must visit.
4. The Romans approved. There is just something about the Roman Empire?  Well prosecco has been around a lot longer than you might think, it initially grew near the village of Prosecco on the Karst hills above Trieste and was then known as Puccino, a favorite drink among Roman dignitaries.
5. Like anything wonderful in the world, prosecco has it's own vibrant, varied personality. Admit it, we all like a little 'crazy' and yep, there isn't just one standard 'stick-in-the-mud' type of prosecco. For those recognized as prosecco DOC, you can pick between still, semi-sparkling and sparkling.
6. You can pair it or you can just shut up and drink it. One of my favorite things about prosecco is that it goes with anything, namely used as an aperitif before dinner or with light nibbles, fried zucchini flowers and fish, it can be sipped on its own, in a hot tub, in an Italian piazza, for brunch, at a baby shower, naked while singing. You get my point. 
7. Prosecco & gelato make a pretty darn great love child. A few New Year's Eve's ago, I wanted to bring a fun cocktail that I had read about to my friend's party. The ingredients included prosecco, lemon sorbet, vodka anf fresh mint leaves. A popular summer treat, this is called a 'sgroppino' which if you ignore the fact that it sounds like the name of a toothless troll, it is pretty much summer paradise. How to make it? Pour the Prosecco and vodka into two flutes, in equal measures, spoon a scoop of sorbet into each flute. Add your mint leaves (washed and dried) and serve immediately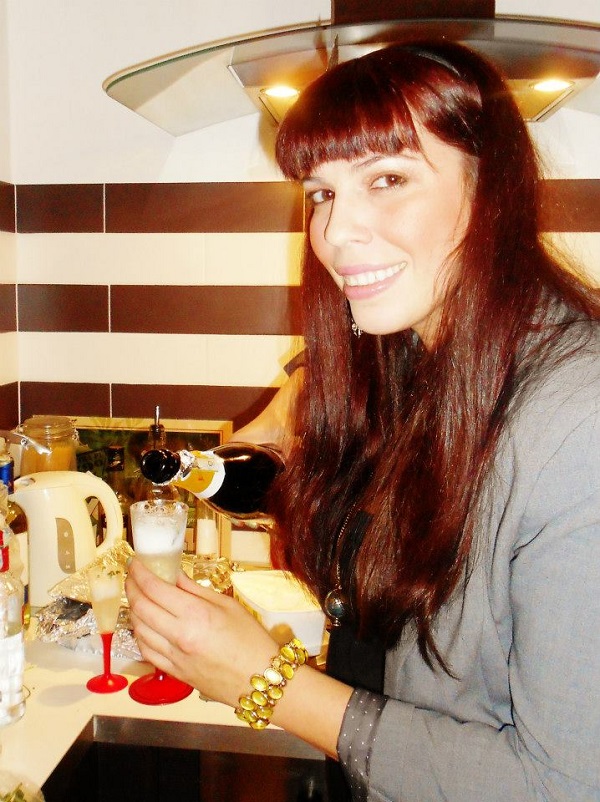 8. Actually prosecco is far more polyamorous than I mentioned before. Trust me, these bubbles get around. Besides the sgroppino I mentioned in point 7, prosecco can be made in all sorts of awesome drinks. One of my favorites is the classic Venetian spritz, otherwise you can try it as a Prosecco royale, the bellini cocktail (White peaches, 2 oz Fresh peach purée, 4 oz Prosecco), check out these ten prosecco-cocktail ideas via The Telegraph.
9. It's a little sweeter and everyone loves a 'girl next door.' Bear with my awkward analogy likening an alcoholic drink to your standard cute neighbor's daughter but, it really kind of is. Sweet on the outside, lighter than most, but secretly a little naughty, hence why it is far too easy to drink too much (which is when you might actually find me in a place like Blob in Florence).
10. We are all so addicted, mother nature sort of stepped in. Like any typical buzzkill, someone had to go ahead and rain on the prosecco-parade, and that they did. Actually it rained so much in 2014 in Italy, it severely affected the production which means less bubbles at a higher cost.  A similar disaster happened with last year's olive oil production. Naturally this resulted in a media 'freakout' over a proposed shortage of prosecco. Damn you nature! 
11. It's so popular in the UK, someone actually wants to make prosecco-flavored crisps. I am really not sure how I feel about that one.
12. There are even options for your four-legged friend. Ginger totally needs this!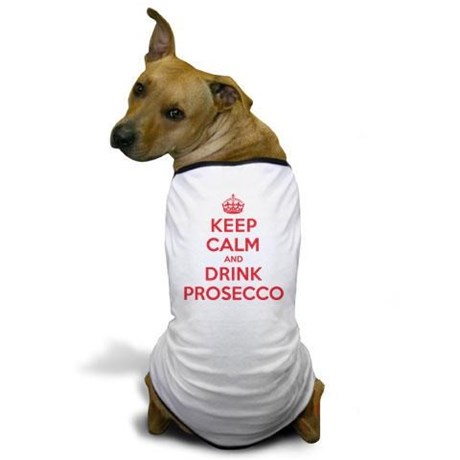 13. Did someone say brunch? Yes you bottomless mimosa fans would be the first ones affected by any kind of prosecco shortage, since it is the prime ingredient, along with orange juice (which makes it an acceptable beverage to drink at noon). I can't or rather would prefer to never remember a life where it wasn't ok to have prosecco with a late-breakfast.
This is all in good fun, but why not follow someone who actually lives, breathes and sips in what I refer to as 'prosecco-land' check out Emily's blog 'Inspired in Italy' based in Treviso. Lastly check out this fun infograph with a bit of information about these lovely bubbles. I also will say I have been currently cheating on my prosecco loves with the magical franciacorta which is material enough for another blog post. Coming soon..

This is a sponsored post but all opinions and words are 100% my own, now go have a glass of prosecco and call it a day ;-).