Locals I love is back this week, and I am really excited to have been able to pick the brain of this travel blogger that I have been following for years, ever since I read his post on how he could afford a life of constant travel. What makes him unique to me is that he is not only refreshingly honest, he also seems like a pretty nice guy, the kind of person you could easily strike conversation in at a bar. I asked him what started it all and Earl said "In 1999, I left home for a 3-month post-graduation trip to Southeast Asia and today, over 15 years later, that trip has still yet to end.
The non-stop adventure has involved over 88 countries with a mix of backpacking, volunteering, danger travel, working on board cruise ships, teaching English and living in various destinations around the world. Ever since 2010, I've been blogging at WanderingEarl.com, working full-time on my site as I continue to wander, lead my own small-group tours and prove that a life of travel is not a crazy fantasy but a realistic lifestyle option instead. ". Naturally I needed to ask him my own, personalized questions so enjoy this in-depth interview of a real, living nomad!
Introducing:
Name: Derek Earl Baron
Nationality: American
Profession: blogger
Favorite drink: whisky ginger ale
Where are you from originally and where are you currently living?
I'm originally from Boston in the US and at the moment I'm currently, well, global. For the past three years my 'base' has been Bucharest, Romania but I'm now looking to set up a base in a new location.
Where are some of your favorite places to live abroad and why? What do you think about Italy (I have to ask)?
For living, my favorites would be Mexico, specifically the towns of Playa del Carmen and Oaxaca, because of the laid-back lifestyle, excellent food, welcoming people and never-ending list of places to explore; Romania because of its low-cost of living while still offering a Western European lifestyle, as well as activities and destinations to explore no matter what your interests; Palolem, India because it's the kind of place where you can really relax, live healthy and not spend much money at all while doing so; Leon, Nicaragua and although I haven't lived here, when I visited I really felt that this was the kind of small town that would be a comfortable place to stay for a while; Bologna, Italy, perhaps….
I've only visited this city once but I immediately found it to be a very livable city and my friends who live there absolutely love it. As for Italy, I've been about 7 times I think over the years and of course, I've loved my experiences there, who doesn't? 🙂 However, my visits have all been relatively short so I do need to spend more time in the country in order to get a better overall feel, instead of just one week visits all the time. A good example is my recent trip to Bologna, Florence and Venice, just a few months ago, which was one of my favorite trips in a long time, where every single day was full of genuine highlights (people, sights and food!)…but the trip was way too short. I'll be back though…there's no doubt about that!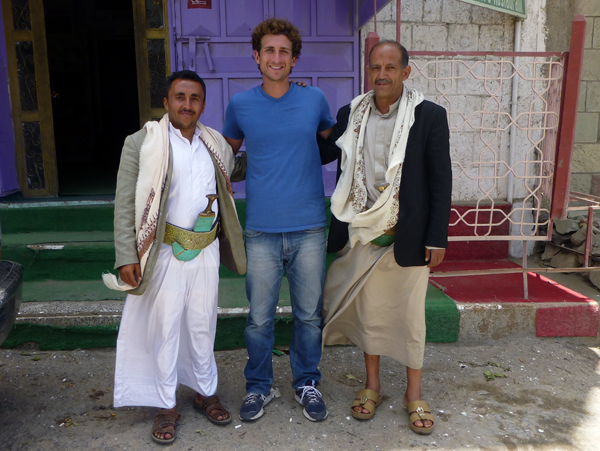 Well when you do, you let me know in advance! You started a wonderful blog, Wandering Earl, that I have personally followed for years. Tell me more about this passion and how it's changed your life.
The blog, as most do, started out as something I did for the fun of it, just to see what blogging was like. But once things started growing, I just went with the flow, ever so curious to see where it might lead. The thing about my blog is that it all focuses around community and trying to build an engaged audience that feels comfortable communicating with me and with other readers.
That's how this blog has changed my life – by putting me in contact with so many different, and wonderful, people from around the world, many of whom I've now met in person as well. I absolutely love my readers and the fact that they have chosen to spend time on my blog and that's why I want to communicate with as many of them as I possibly can. And it is these conversations, whether via email or through the comments on a post or in person, that again, has had a major impact on who I am as a person. And it keeps me motivated to continue working on the site, sharing my own experiences and communicating with even more people.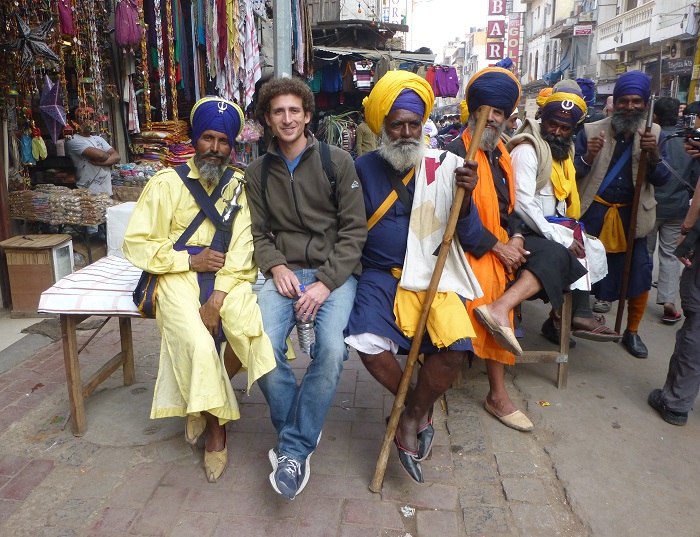 So refreshing to read Earl! I love that when we start out, you never really know where or how it will go. I have been enjoying your travels for years, you definitely know how to connect with people. So many people think that they can start a blog and earn a living from it. What are your thoughts on being a 'professional travel blogger'?
It's not easy. In fact, it's much, much harder than most people ever imagine and it's really a full-time job that requires a ton of effort and dedication. I think the fact that most blogs disappear within their first year is a good indication of how difficult it is to actually earn a living from it.
Those that do earn a living from it, usually have several projects on the side or other forms of income to supplement what they earn from their blog. It's just too hard for a stand alone blog to earn a full-time income. As for being a professional travel blogger, I'm not a huge fan of categories and I don't even really know what that label means to be honest. In my opinion, I'm just a blogger 🙂
You are right about the first-year drop off and thank you for shedding light on this subject which has plenty of misconceptions about it. The ability to support yourself via your blog. I get that question all of the time. Moving on, What are the benefits that you personally have gotten from living abroad?
Mostly the benefits come from the people I've met, what I've learned from them and how that has shaped my views on life. For me, living abroad has made me understand that there are infinite perspectives to every single situation and as a result, we must respect the views and beliefs and opinions of all people instead of thinking that our way of doing something, or our view on some topic, is absolutely the only right way or view.
Also, it has forced me to see that, regardless of nationality, race, religion or economic situation, the overwhelming majority of people in this world all want to live a simple life filled with as much happiness as possible. They don't want to have enemies and be involved in fighting, they don't want their lives to be filled with hatred. They just want to have enough money to feed their families and enough time to spend with those they love. It might seem like a simple realization but it's actually quite powerful once it is fully understood. And it's a realization that is at the very core of who I am today, and one that I learned from my experiences living abroad.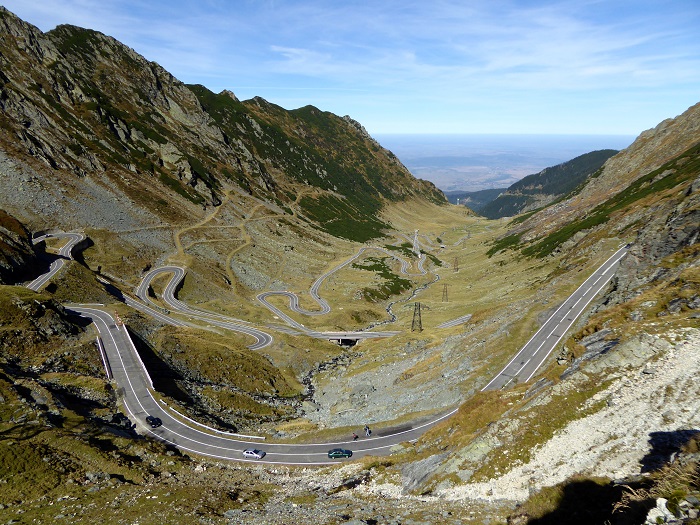 Beautifully said. What advice would you give to someone looking to travel extensively?
Simply contact as many other travelers as you can who have already traveled extensively and ask them any questions you may have. The best way to learn and to gain confidence in your own ability to achieve such a goal is to talk to those who have already make it happen. And since the travel community is quite helpful overall, it's almost a guarantee that after communicating with a handful of long-term travelers, you'll feel fully confident and prepared to pack your bag and get out there into the world, for however long you wish.
Three of your favorite places in the world and secret hideaways?
Socotra Island, Yemen; San Cristobal de las Casas, Mexico; Bundi, India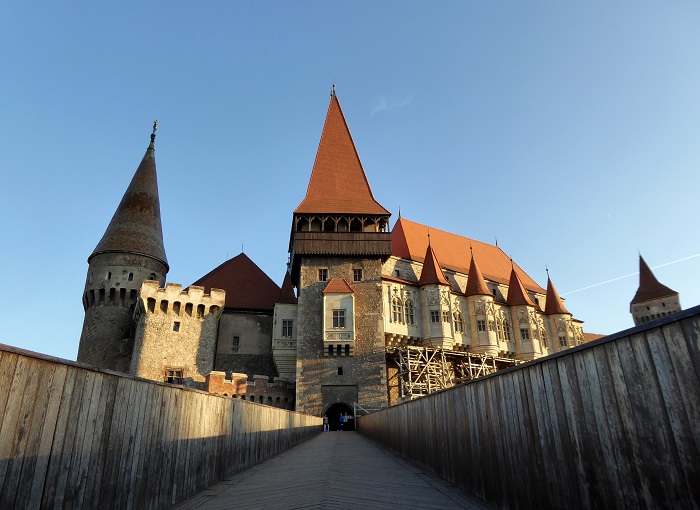 Is there anywhere that you don't like? Or that didn't live up to your expectations?
There are places that weren't my favorite but overall, I like pretty much every destination I visit. The thing is, my reason for travel is to meet people who I otherwise wouldn't meet if I was just staying at home. As a result, there are new and interesting people to be met in every single country on this planet, so it's hard to not like a place based on that. While the sights are great, they don't provide me with the memories or the motivation to continue exploring the world in the same way that my interactions with new people do, so you could literally drop me down in any country and I'll be happy!
Recently there was an article in the New Yorker talking about post-tourism in Berlin, about how long-term visitors were changing the vibe of the city (sometimes negatively ie: not learning the language and raising the cost of rent for locals). What are your thoughts on this? 
It's a tough call because it takes a combination of an influx of visitors, with their behavior and interest in certain activities, food, etc., and a local population giving in to those interests for the sake of earning money, to create such a situation.
Yes, such long-term visitors can change the landscape of a destination, you see it in places such as Chiang Mai, Thailand as well, but at the same time, the visitors are not the people starting the food markets that sell Brooklyn-style street food or the bars and clubs that cater specifically to such foreigners.
So in the end, the local population must also share some of the responsibility if they don't want their hometown to undergo such negative changes. Local communities have the power to stop the negative effects by ensuring that tourism develops in a way that does not cause the local culture to disappear instead of catering to the desires of the very people they blame, usually out of greed for the income that it can lead to. But in the end, it's obviously far more complicated than that.
It's a subject we often talk about in Italy, the preservation of local culture with trying to also intermingle it with attracting young, innovative people. Tell me about some of the strange, weird things that have happened to you abroad, I adore crazy stories.
Well, I was kidnapped for 3 days by a gang of taxi drivers in Dhaka, Bangladesh (they were amateurs and I eventually managed to escape), I spent a night hanging out with a group of Taliban in northwestern Pakistan (was not my intention at all as I was invited to meet some people without knowing who they were going to be), managed to get Dengue Fever while in Bali, and once had a coconut fall from a tree and through the roof of the bungalow I was staying in while I was asleep, with the coconut landing on my chest, just missing my face.
Oh mio dio. I read those posts and let me just say that you handled it better than I ever could! Best country for food – for Earl. 
This one is a three-way tie – India, Mexico and Israel. Sorry Italy, you'd be fourth!
I think we can forgive you! In five years, what will you be doing and where…
No idea at all. I always say that if I wake up tomorrow and decide that it's time to stop traveling, then that's exactly what I'll do. But until then, I plan to continue. At the same time, every opportunity that has appeared in my life has come out of nowhere, has been something that I never knew even existed at one point. So, I have no idea what opportunities will come my way next and I'm open to them all…excited to see where this adventure continues to take me.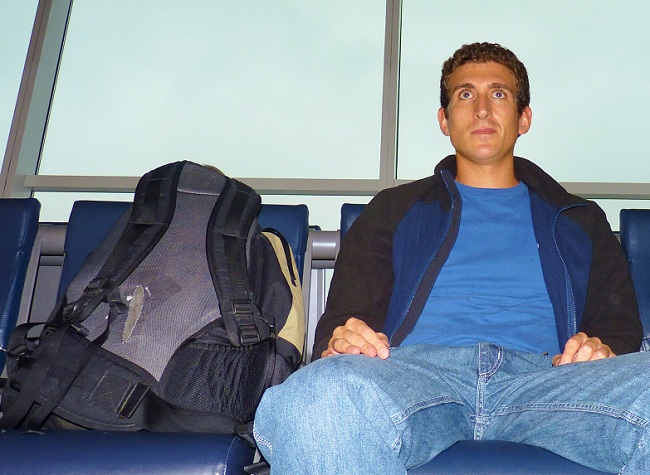 Well, I certainly will be following along! Lastly, can you provide me with a quote about travel or life abroad that is entirely you?
"So it goes."
It's a quote by Kurt Vonnegut that I apply to everything in my life. As any long-term traveler would probably agree, you quickly learn out there in the world the importance of accepting whatever comes your way, both good and bad, not getting too upset about things, and just learning what you can from every experience before moving forward. Without this kind of approach, travel and living abroad would be more frustrating than rewarding in my view!
---
Thank you so much for sharing Earl! Keep up with his travels via his wonderful blog, Wandering Earl.
FB – www.facebook.com/wanderingearl
Twitter – @wanderingearl
Wandering Earl Tours – www.wanderingearl.com/wandering-earl-tours