Locals I love is back this week with an out-of-towner from India that mentally lives in Italy quite often. If 'teleportation' was available, I really think my friend Prachi would be in Italy 99% of the time. I had the pleasure of meeting her at the International blogger conference TBDI in Rimini of last year. We bonded over flaky pastries, long bus rides to the fair and our passion for Italian culture vino. She is a freelance writer based in Mumbai, India and specializes in food, travel and lifestyle reporting. She has written for several reputed publications, including Nat Geo Traveller, CNN Travel, Vogue, BBC Good Food, Conde Naste Traveller and more.
Twitter @DelishDirection | Blog: www.deliciouslydirectionless.com
Name: Prachi Joshi
Nationality: Indian
Profession: Writer
Favorite Drink: Vino!
Where are you from originally and where are you currently living?
I am from Mumbai, India and that's where I live, when I'm not travelling!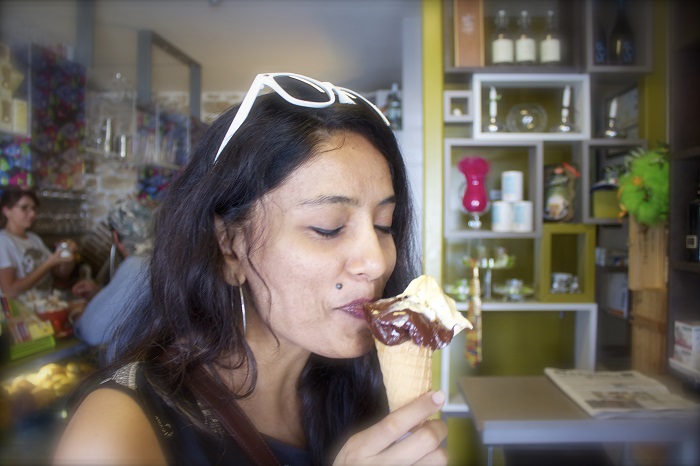 What made you fall in love with Italy? Are there any similarities between Italy and India?
Where do I begin? I guess I fell in love with Italy reading about its beauty and charms, I love its cuisine (pasta is my go-to dish when I have to rustle up a meal in a jiffy!), and I adore the lilting notes of its language, so much so that I studied Italian here in Mumbai! I'm proud to say that I got a 'molto buono' certification for all three levels J
There are some cultural similarities between Italy & India – we are both ancient civilizations, we have a wide variety of food, which changes drastically from region to region, family is really important (Indian men are also mama's boys!), the bureaucracy (and er, corruption)…
Have you ever experienced culture shock while traveling?
When you travel you know you're going to experience a culture different from yours, so I'm usually prepared for this! I see it more as a learning experience – understand how people live elsewhere, their practices, their festivals.
You started a wonderful blog, Delish Direction, tell us more about this passion
Thank you! I started Deliciously Directionless about 3 years ago, as an experiment. I had taken a break from my marketing role in the financial services industry in Mumbai, and I wanted to try my hand at writing. So I started the blog to sort of test the waters, to see the reaction from people, to see whether people will actually read what I write! I chose to write about two of my favorite things – food & travel. Slowly I started getting story commissions from magazines and newspapers, and I am quite proud of the portfolio I have built in the last 2.5 years that I have been a professional writer.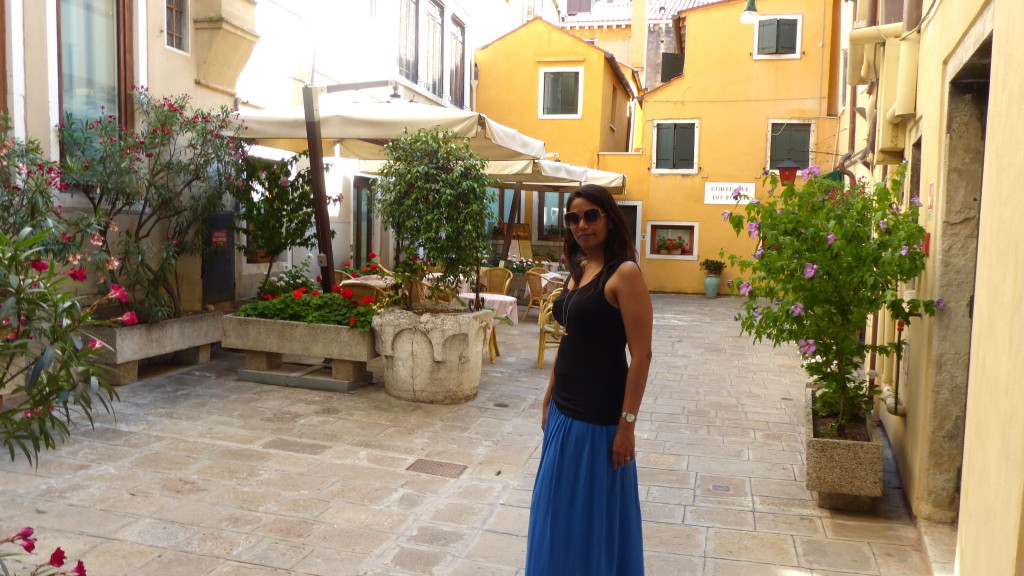 You have done well for yourself, brava! So many people think that they can start a blog and earn a living from it. What are your thoughts on being a 'professional travel blogger'?
Ah, wouldn't everyone love to be paid to travel! It may seem like travel bloggers are on a permanent vacation, but it's hard work. You need to put in the effort to make your blog stand out. While I haven't monetized my blog, many professional travel bloggers have. I do believe it takes some time before you can actually start making a living out it, though! For me, my blog is a personal space and I accept invitations that make sense to me, and what might interest my readers. I do not accept any paid / promotional posts, I retain full editorial control and always, always disclose whether a particular service / stay was complimentary. And I never write about places I have not visited & things I have not experienced; no promotional / marketing posts on my blog! I believe that's what makes you a 'professional' blogger.
Those are sound tips. I believe 100% in blogger transparency as well. What are the benefits that you personally have gotten from traveling often?
As clichéd as it may sound, travel really does broaden your mind. I have been travelling since I was a kid; my folks would make it a point to take my brother and I on trips every year – sometimes short trips, sometimes month-long holidays! I do believe that travel is the best education you can gain – learn more about the world, the people living in it, experience the kindness of strangers, relish weird food, become more tolerant… And learn to pack your bag like a pro 😉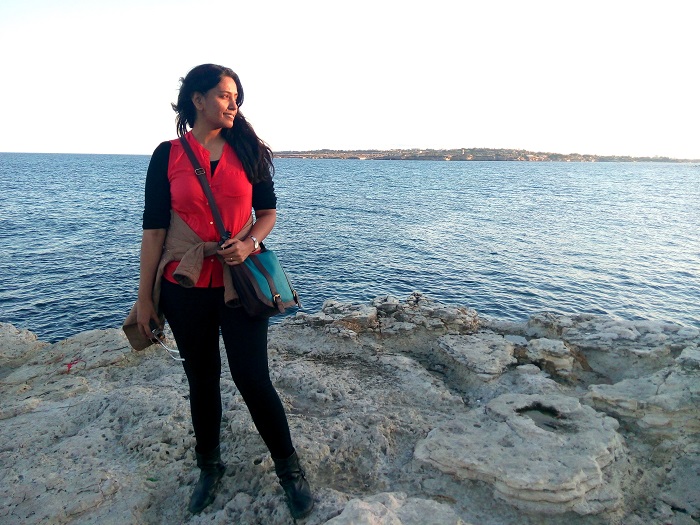 Would you ever consider moving your life abroad, to Italy?
Yes, definitely! I love the place, I speak decent Italian (enough to make myself understood) and who wouldn't want to live surrounded by such good food & wine 😉
Three of your favorite places in Italy and foodie tips too!
Sicily would have to be my favorite foodie destination by far! I have had amazing street food there in the markets of Palermo, fabulous sardine pasta in Ortigia, and I just love the fact that they put ricotta in everything (hello, cannoli!)
Emilia-Romagna is another fantastic foodie destination. I have only visited Bologna but Parma & Modena are on my list for fantastic cheese and my favorite condiment – balsamic vinegar.
And then there's Florence, and Tuscany in general. I have had delicious game dishes in Tuscany, have learnt how to make hand-rolled ravioli in a little agriturismo in Volterra and have had excellent organic Chianti just hours outside of Florence.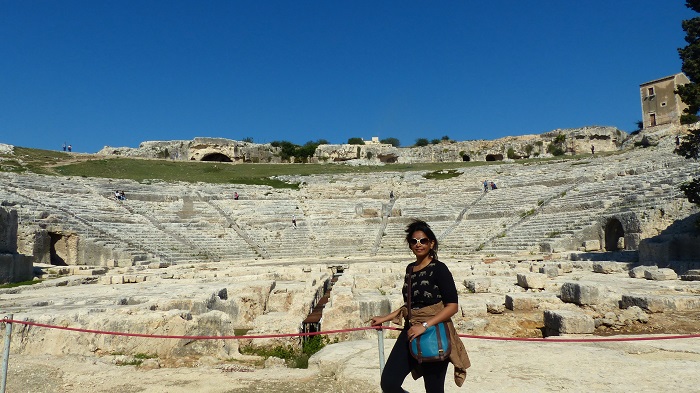 Can you share with me one special experience you had in Italy?
I think my recent visit to Le Marche region of Italy would rank as a special experience overall. Not many tourists make it there, and it's lovely to see a part of Italy that is still relatively undiscovered.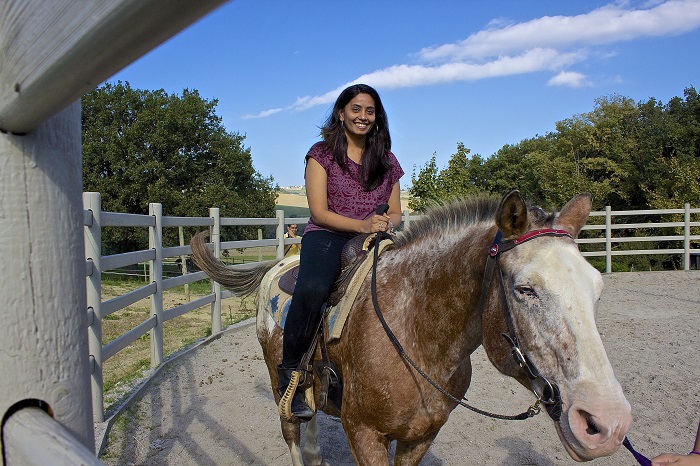 I was just there and agree with you, Le Marche is special! Tell me about some of the strange, weird things that have happened to you abroad, I adore crazy stories
Getting stuck in vaporetto 'traffic' on Venice's Grand Canal and missing a connecting train, getting yelled at by a subway musician in Rome for no reason at all, getting spooked on Venice's cemetery island, spending 30 minutes all alone in the underground Frasassi caves in Marche because I was too chicken to go on a speleological expedition with my group…
Love it! In five years, what will you be doing and where…
Hopefully still travelling the world and writing about it!
Lastly, can you provide me with a quote about Italy that 100% entirely how you feel about this country.
I probably have some past life connection with Italy; nothing else can explain why I feel so much at home there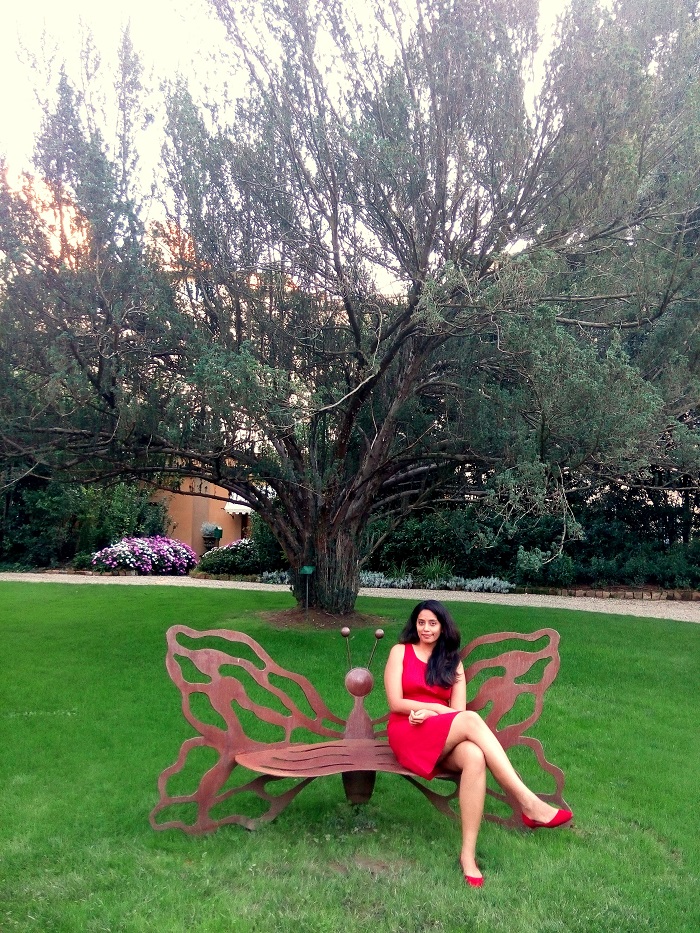 A big thank you for being one of my interviewees from across the globe ( I feel special! ). You can follow Prachi's delicious adventures via her blog and twitter