This week we are back with a special 'locals I love' this time interviewing someone who doesn't actually live in Italy, but instead is an American living abroad in Switzerland. I got to know Gigi when she asked me to contribute to a guide book for Italy, "Italy: 100 Locals Tell You Where to Go, What to Eat, and How to Fit In"she was putting together using tips from local experts (it was honor even to be asked). Gigi and I also worked together on an article for International Living. She writes a blog called The Ramble where she is very honest with her readers on travel and life abroad, like this recent post on how life ain't always roses. She is very real and I appreciate her honesty, you don't often see that in travel blogs – she's someone that I know I would like in real life.
Name: Gigi Griffis
Nationality: American
Profession: Freelance Writer & Guidebook Architect (best term ever btw)
Favorite Drink: Gin and Tonic or a robust Cotes du Rhone wine
How long have you lived in Switzerland and where are you from originally.
I was born and raised in the US (and have lived a little of everywhere from Pennsylvania farmland to New York City to the Colorado Rockies). I left the US almost three years ago now and have officially lived in Switzerland for almost a year. (That first year and a half+ was spent traveling full-time, mostly in Europe, living out of my bag in places like Perugia, Italy, Split, Croatia, and Paris, France.)
What brought you to Europe and why did you decide to stay?
My first experience of Europe was in my early twenties. I had been traveling internationally for years, but somehow had never made it to Europe (I know – crazy). So, when I decided that I didn't like my job and didn't want to live in New York City anymore when I was 21 or 22, I quit my sales job and spent about six weeks backpacking in Europe.
From the moment I arrived in Italy (my third stop on that trip), I was in love. Europe's wild mix of cultures, old-world feel, and life-changing food captured me.
So, it made a lot of sense when, in 2012 (in my late twenties), with a year-old freelance business that I could operate from anywhere, I decided to become fully location independent and I focused my wanderlust on Europe.
So, what made me stay? Can the answer be "everything?" I knew when I left to travel that I eventually wanted to live abroad and probably in Europe. I just didn't know where. And it wasn't until my third trip to the tiny Swiss alpine valley where I live now that I really felt at home—at least for now. Which is why I applied for my visa and stuck around.
You've written a few books about travel around Europe and compiling tips from locals, Can you tell me a bit how you started that?
The books are a happy accident.
At some point in my travels, I realized that the best experiences always came from the locals—be they long-time locals or expats. They were the ones who knew how to find the hidden-away pizzeria with the best pizza or the coolest local bars. They were also the ones who could tell me how to better fit into the cultures I was traveling though, which is important to me.
So I decided to start a series on my blog where I asked some of my interesting friends around the world to tell me their secrets about their cities.
The first interview I did was with my colleague Anna, who lives in Verona, Italy and when I read what she had to say, I was exhilarated. She explained some of the things I'd wondered about Verona while I was there. She told me about her favorite restaurants and dishes. And I immediately wanted to rush back to Verona and test everything out.
It was that one interview that launched my entire guidebook series. Because after Anna's interview, I knew that this was the way to get all the info I wish was included in normal guidebooks—the little nuances, the personality, the hidden gems. So, I decided to interview 100 locals all around Italy and create a book so that anyone could feel like they had a personal tour guide, an Italian best friend to guide them to those hidden-away spots and help them avoid the major cultural no-nos.
What annoys you about life in Switzerland? Tell me the truth!
I find it crazy frustrating that I'm expected to magically know all the rules. I've been fined $90 for trying to buy a train ticket on the train (I was able to do this two years ago when I visited, but they had since changed the rules) and $300 for failing to register my dog twice (I'm sorry, but who would guess that you have to do that twice?). In both cases, I had no idea the rule I was breaking existed. In both cases, there's no official place to find that information. And in both cases, I was forced to pay up, despite my polite explanation that I genuinely didn't know I was breaking a rule.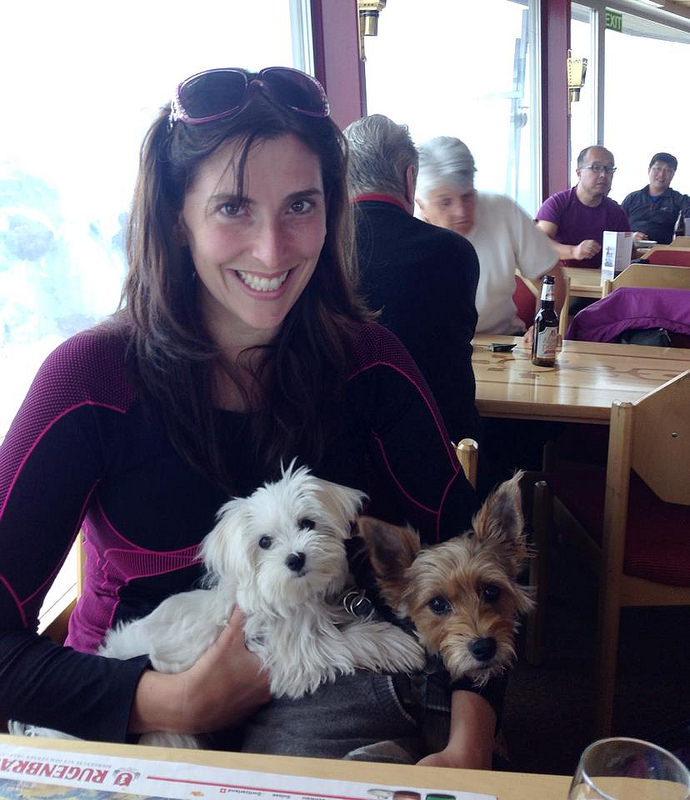 Do you think life in Europe is for everyone? Why does it work for you?
Nope. I don't think any continent or country is right for everyone, but I do think there's a reason so many people are so charmed by the European continent.
For me, there are few big reasons it works: the first is that I feel safe here—in Europe in general, but particularly in my tiny town in the Swiss Alps. You can literally leave your laptop sitting in a café for a couple hours and when you come back it'll either be right where you left it or someone will have turned it in to the café owner for safe-keeping.
I also feel safe in a larger sense. In the US, when I had to claim something on my health insurance, they'd fight with me about it. They were a business, trying to make money and not concerned with my well-being. In Europe, you go to the hospital and they generally don't even ask for insurance. Switzerland is a little different than the rest of Europe, but wherever I am in Europe, I feel like if I have an accident or fall ill, it's not going to bankrupt me and ruin my life.
Those are the big drivers of my decision to live in Europe, but I also love the food, the hundreds of mini cultures, the fact that I can be somewhere that feels totally foreign and new in just a short drive/flight/train ride, the walking cultures, the well signposted Swiss hiking trails, and the more internationally-minded, less work-centric people.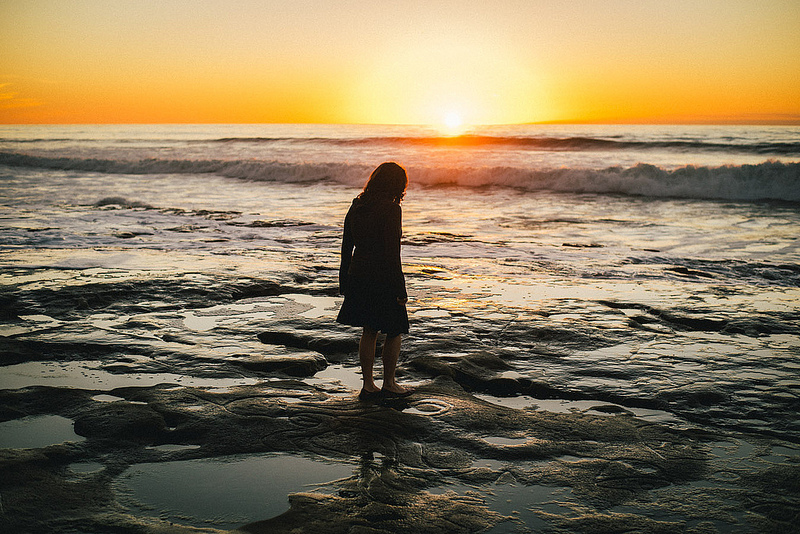 Well-said Gigi, What advice would you give a newbie looking to change their life and move to Europe?
For Switzerland, I'd say be organized and always aware of others. The Swiss are a very conscientious people. They move aside when you pass by. They try not to bother the neighbors. They clean up after themselves always. And they expect the same from you. You'll have a much better experience of Switzerland if you're always thinking of how you can be respectful to those around you.
For anywhere in Europe, I'd say approach everything with love. Sometimes the culture won't make sense. Sometimes people will seem rude in one way or another. Don't let that stop you from smiling, genuinely wishing them a good day, and generally doing everything you can to make the people around you feel like they matter and that you are grateful to be in their country with them.
You've written about Italy quite a bit, if you had to choose three finds/places everyone should know about – what would they be?
Yes. Italy was my first love here in Europe. On that original 6-week trip, I spent about five of those weeks wandering from town to town up and down the boot. And I've been back many times since.
Three of my favorite finds are:
1. Assisi and, specifically, the easy hike down the hill from the famous basilica to a tiny nunnery that has been turned into a local food and goods shop. The views from this hike are perfect and mystical and it'll take you through both forest and lowland landscapes.
To find this hike, exit the main doors of the basilica and walk straight along the wall to your left. Only a couple yards from the Basilica, you'll find an open doorway in the wall. This leads to the trail.
2. The Cinque Terre. Obviously, people know about these five cliffside towns. But what you probably don't know is that you can rent a kayak in the farthest west town and see the cliffs from below. Most tourists will only see the scenery from the cliff-top walkway—and there's something special about seeing it reversed. I only made it halfway to the first town, myself, but it's on my bucket list to go back and kayak all five.
3. Tavernelle: located in Tuscany (just 45 minutes by bus from Florence, through fields of sunflowers if you pick the right time of year), this town has a series of food and wine festivals during the summer that are both affordable and divine. And no tourists seem to know about them. (The only tourists I saw during my multi-evening stint at one festival were the three or four of us staying in the town's only hostel.)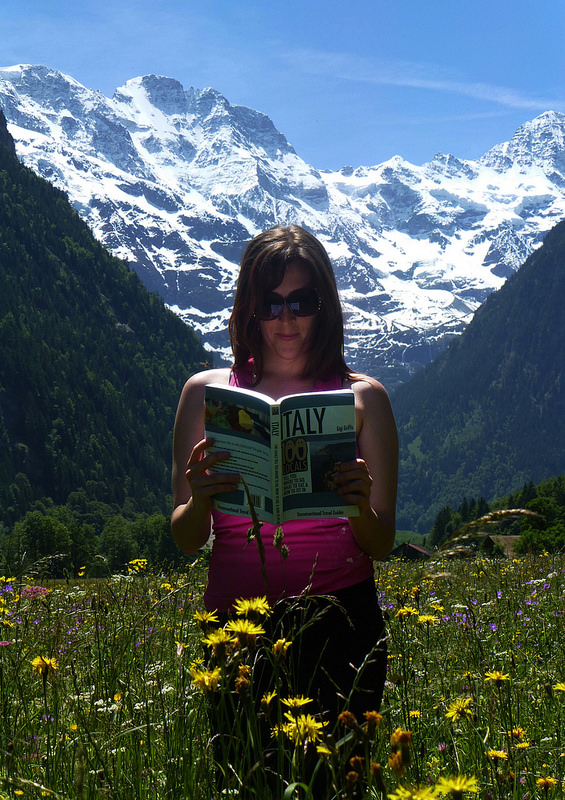 What's the weirdest thing you have seen/experienced in Europe? 
I thought it was really weird when the vet had to put my dog under for a procedure and he gave her the shot and had me hold her while she fell asleep. In the US, they always take the dog away before sedating her.
While this felt incredibly strange to me, I was also really happy to discover that this is the norm in Switzerland. Because the dog is much less afraid if she's sitting with me, falling asleep, than if she's in a strange place and I'm nowhere to be seen.
What can you do in Europe and nowhere else?
Gosh, there are so many answers to this. I can take my dog to restaurants, bars, shops, etc. I can have a drink while walking down the street (you can probably do this elsewhere, but not legally in the US). I can hop on a train and be in a different country in two hours or in a new culture within Switzerland in one.
How did you make friends and assimilate – was it difficult?
I'm lucky because I live in vibrant tourist town. This means that a lot of people from all over Europe (and occasionally elsewhere) come here to work for a year or two or five. They're not quite tourists, since they are living and working in town for a while. But they're also new to town themselves, which means they're open and excited to make new friends as well. It makes for an environment that's welcoming and very international.
That said, there actually are not that many professional-aged Swiss people in the area, so I only have a couple Swiss friends so far.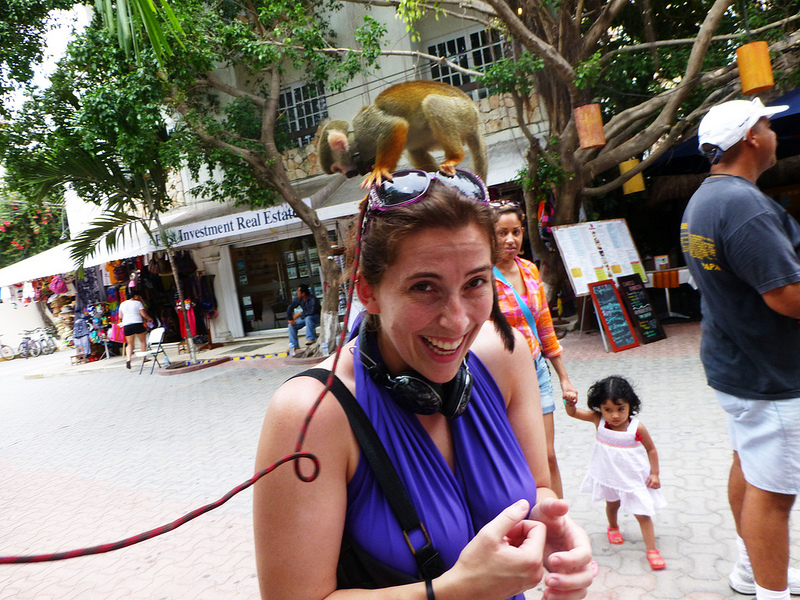 You often talk about your dog on your blog, what tips would you give those who want to bring their dog abroad.
From the US to Europe, it's easy. Your paperwork process will vary a tiny bit depending on the state you're coming from and the country you're traveling to, but it's all very straightforward and you can find requirements on the embassy website of the country you want to visit. Once you get here, Europe is incredibly dog friendly.
My one big tip would be to have your dog therapy trained or trained as a canine good citizen before coming here. You'll be able to take her pretty much everywhere, but the standard for dog behavior (like the standard for children's behavior) is a bit higher here. So make sure your dog is trained to handle new situations, people, and other animals with ease.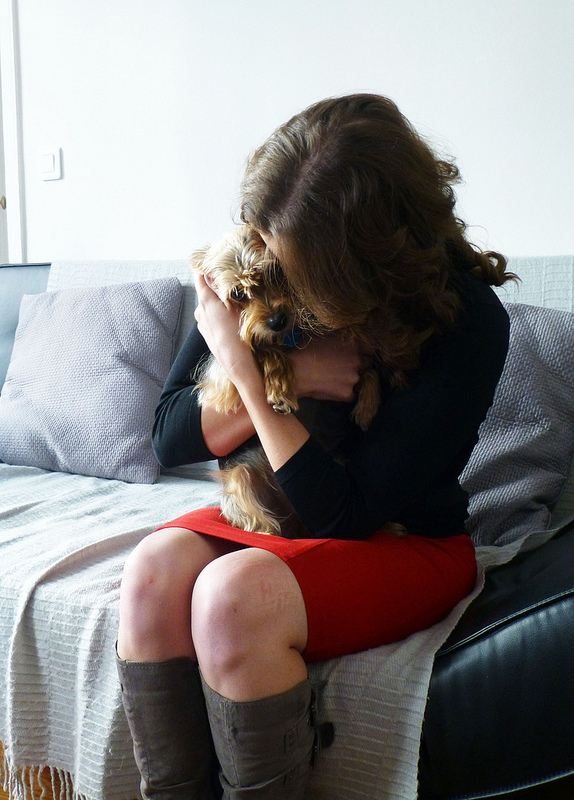 If you had to do it again (start a new life abroad) would you and why?
Absolutely.
Sure, there are some annoying things about moving abroad (Swiss rules, I'm looking at you), but they are far outweighed by the positives.
When I was in the US, I was working crazy hours, struggling with anxiety and depression, and feeling a little lost. Here in Europe, I'm more relaxed (mirroring the cultures, which are also more relaxed), more inspired, less overworked, and just generally happier.
There's something about making a big goal—like moving to Europe, starting a business, or traveling full-time—and then actually doing it that leaves you with stores of confidence, peace, gratitude, and self-trust, all of which make for a better life.
If you had to make up a tagline for the fabulous life of Gigi – what would it be? 😉 be creative!
A Risky, Fear-Facing, Round-the-World Adventure Full of Imperfection, Missteps, & Joy.
---
As always it was a pleasure to talk with another 'local' around the world, Gigi is fantastic and I highly recommend you check out her blog, Facebook or twitter,