I have been following the lovely blog of Birgitte Brøndsted for a number of years now, her photos show just how beautiful she sees the landscape around her and honestly leave me a little at awe. She lives in Florence together with her daughter Matilde and their two cats. Birgitte holds an MA from Copenhagen Business School in Italian Business Language and is a state authorized translator in Danish and Italian. Previously she worked at the Danish embassy in Rome for seven years mainly promoting Danish art and artists and handling press affairs, but now works on her own as a translator and photographer.
In Birgitte's words "Photography means the world to me. I started doing photography around 7 years ago. For many years it was only a hobby but for the past couple of years it has also become my job. I am specialized in lifestyle portraiture, mainly children and families, but I also do travel photography which is my big passion. Photography is also the reason why I started my blog A DUSTY OLIVE GREEN. On the blog I share my photos and I have created three online city guides to Rome, Florence and Copenhagen which I constantly update with new entries. I love blogging! Birgitte was a great interview and I look forward to enjoying her beautiful photos for years to come, let's get to know her a little better
Vital Details
your name –  Birgitte Brøndsted
nationality  – Danish
profession – Photographer, blogger and translator
favorite drink –  Red wine
How long have you lived in Italy and where are you from originally.
I am originally from Copenhagen where I grew up. Since I was 19 years old I have lived abroad on and off, mainly in Italy but also 10 months in Madrid and 3 months in Paris. Since 2003 I have lived permanently in Italy, mainly in Rome but for the past three years I have been here in Florence. I think I have lived in Italy for a total of around 14 years.
What brought you to Florence and why did you decide to stay
Actually my daughter brought me to Florence. I have lived most of my "Italy years" in Rome. In 2006 during a work trip to Florence I met the father of my daughter. For almost five years we had a long distance/weekend relationship between Florence and Rome. In the beginning of 2011 our daughter was born in Rome and since I had one year of maternity leave from my job I moved to Florence so we could be together. When it was time to start working again I decided to quit my job and stay here.
I love Rome more than any other place in the world but it's not an easy city to live in and after having gotten used to Florence and the easy every day life here it seemed impossible to go back to Rome – especially with a little girl.
What are you up to in Florence? Work, daily life, passions?
Well, to continue the story I am now a single mum. I have lived alone with my daughter for a little over two years now. Being a single mum in a country that's not your own without grand parents or other family members to help you isn't exactly easy, but I think we do quite well 🙂 I work on my own as a photographer and translator and I have a very flexible work life which makes every day life a bit easier. Also my daughter has been in public daycare since she was 19 months old and we have been extremely lucky with the schools we have chosen for her.
As a freelancer my work life varies a lot. Some weeks I have to work all day and night and other weeks can be completely free. That's the conditions and I don't complain. I love working on my own, I love the freedom it gives me and most of all I love what I do.
A typical day starts at 7 am. We wake up and have our breakfast at home. Then I walk Matilde to school and on my way home I always stop at my local coffee shop for a second cappuccino. These little rituals are so important to me and they are one of the reasons why I love living in Italy.
I work from home unless I have a photo shoot of course. A typical day can include both translations, blogging and photo editing. During weekends we usually try to get out of the house and enjoy the city. We use the green spots in Florence a lot and sometimes we'll jump on a train and go and see something new. That's one of the things I love about Florence, that it's so easy to get anywhere by train even for just one day.
As for my passions? Photography. Every single day.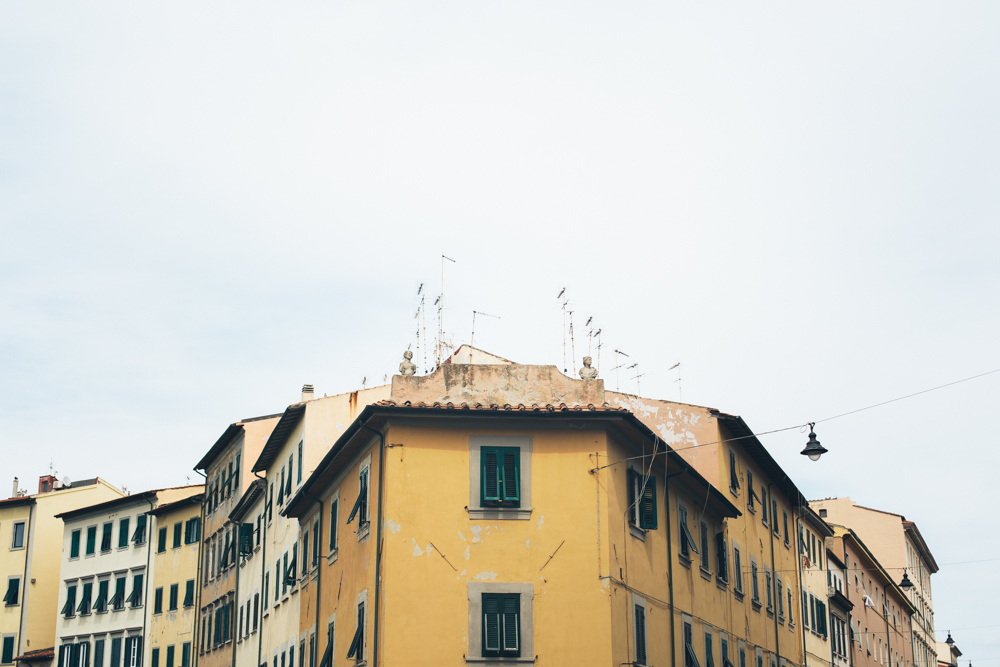 Livorno: Photo by Birgitte Brøndsted
What annoys you about Florence? Tell me the truth!
To be honest not much. I think I have been in Italy for so long now that I have gotten used to most stuff. Another thing you have to remember is that I came here from Rome. When you have lived in Rome it is difficult to complain about Florence. To me public offices and public transportation work absolutely fine in Florence compared to what I have experienced in Rome.
If I have to mention something it would be the impact that tourism has on the city. I think it's such a shame when cities drown in tourism, and in Florence you feel this even more compared to other Italian cities because it's a small city. Oh no, there's another thing: All the one way streets. They drive me crazy! This could be the perfect bicycle city but because there are so many one way streets (even for cyclists) it often gets impossible to get around.
I think that sounds very fair, I agree with you on all points! Do you think life in Italy is for everyone? Why does it work for you?
Definitely not. But I do think it would be good for a lot people to try it anyway. I think most people will find no problem in living here when it comes to the delicious food and wine, the handsome men, stunning landscapes and charming little streets. It's the struggles of every day life in Italy that separate the ones who stay from those who leave.
To live an ordinary every day life in Italy you either have to be rich or you have to be able to focus on the little things in life. I fit into this last category. I come from one of the most privileged countries in the world and sometimes when I think about the Danish welfare state, the Danish salaries etc. it can seem a bit crazy to stay here with all the struggles that are connected to life in Italy.
But I like the little things. I like that weather is amazing almost all year around, I like that everywhere I turn my head I see beauty, I like my morning coffee at the bar, I like that people talk to each other even though they don't know each other, I like the spontaneity, that I can go out to have a pizza without making too much of a fuss about it. All these little things are important to me and I think they become even more important to those of us who stay in Italy because they kind of make up for all the difficult stuff.
I have learned to focus on these little things and to always look at the positive sides of life, but maybe the most important thing I have learned while living in Italy is that I am now able to see my own country with a foreigner's eyes. It is always a good thing to be able to compare your own country and your own culture to other places in order to see the good and the bad sides. And trust me all countries have both.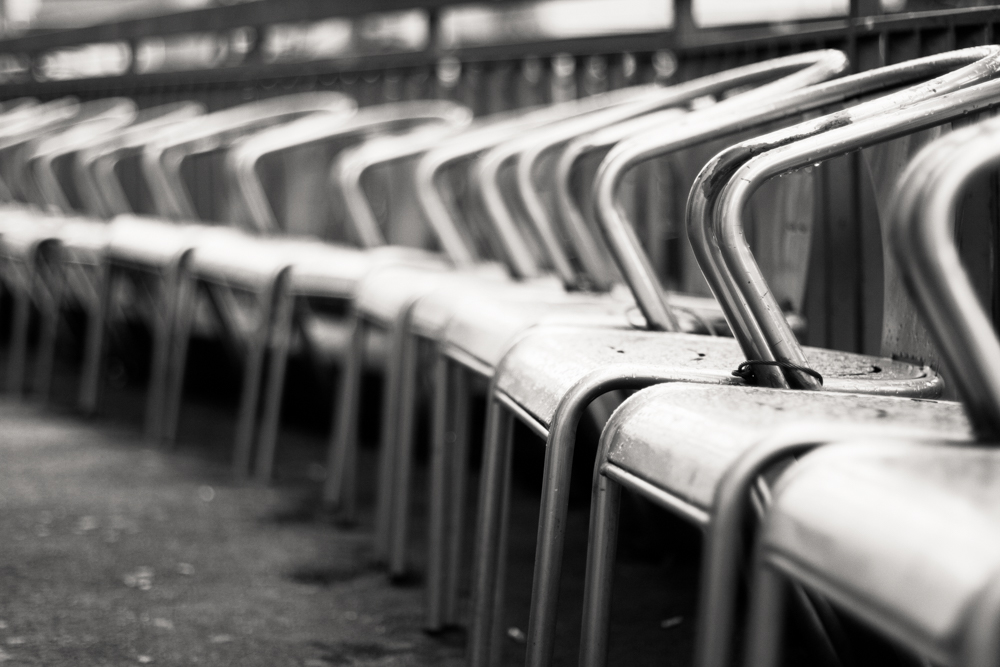 Le Cure : Photo by Birgitte Brøndsted
How different is life in Copenhagen than Italy?
Very. I always say that the perfect country would be a combination of Italy and Denmark inhabited by a mix of Danes and Italians. The Danes could do with a little bit of the Italian spontaneity. In Denmark you rarely just call a friend and ask if you should go out for dinner or just a cup of coffee. People use their time managers and they are filled up with appointments long time ahead. This is one thing I have never liked about my own culture. I think the lack of spontaneity takes away some of the pleasure in doing things. Italians are great at this. On the positive side Denmark is extremely organized and well functioning. I would love to combine the Danish efficiency with the Italian mentality. And then I would love to see some more sunshine in Denmark and less cars in Italy.
What advice would you give a newbie looking to move to Florence?
Learn Italian, adapt as much as possible to the way people live and behave here and accept immediately that things are done a bit differently in Italy. Oh, and bring some entertainment if you have to go to the post office or other places that may require some waiting time.
 Three finds/places everyone should know about in Florence/Rome?
In Florence it would have to be il Giardino dell'Orticoltura, Gelateria dei Neri and the Botanical Gardens. Rome has an even more lovely Botanical garden located in Trastevere. In Rome you also need to try a Pizza Ciliegina at 'Gusto and then I would suggest a granita di caffé at Tazza d'Oro in front of Pantheon.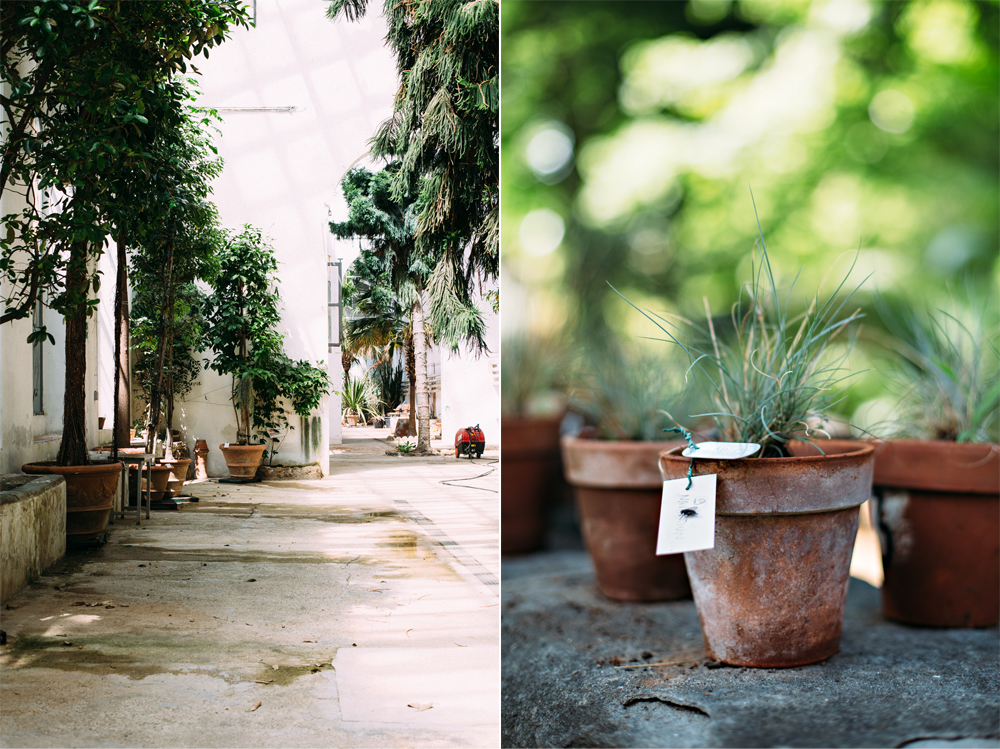 Botanical Gardens: Photo by Birgitte Brøndsted
What's the weirdest thing you have seen/experienced in Italy?
It's hard for me to answer this question because all the weird stuff has become normal to me by now. But I did once travel by train from Napoli to Sorrento. It was hot and the train wagon was full of people. Inside the wagon was a gigantic neon green grasshopper. Me and my mum were kind of impressed by it and we watched the animal as it jumped around near the window trying to get out. Suddenly an old napolitano threw it to the ground and stepped on it. Dead. Me and my mum probably looked a bit shocked because when he saw our faces he pulled his shoulders and said: "Non aveva il biglietto" ("It didn't have a ticket").
HAHA well at least he came up with a good response. What can you do here and nowhere else?
You can take a walk along the Arno early in the morning when the light is soft and truly amazing, the streets are empty, the colors are all pastel and there is no sign of tourism anywhere. And you should bring your camera!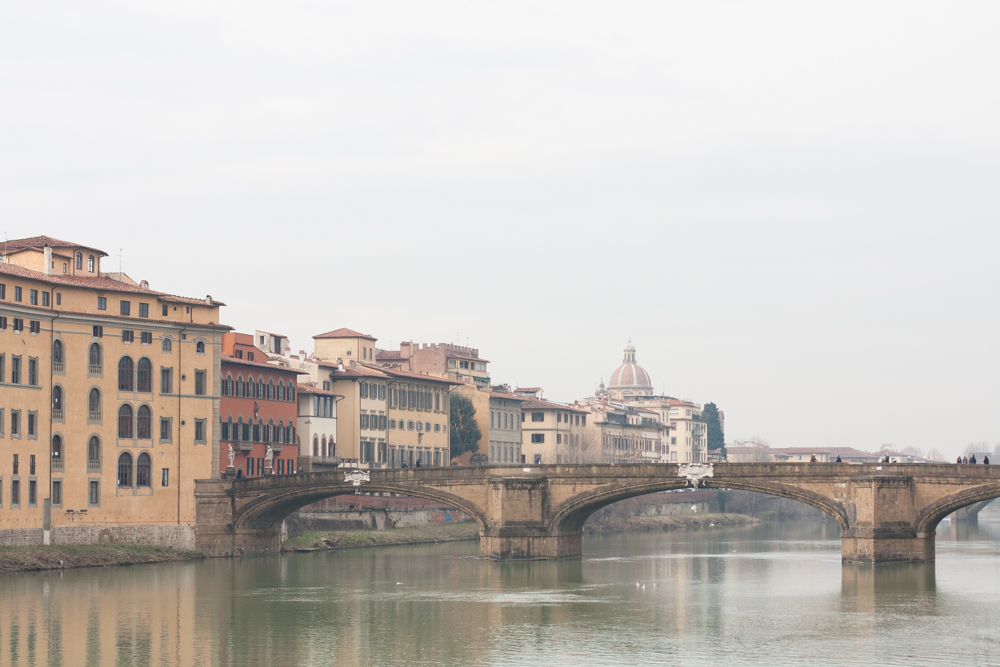 Arno River: Photo by: Birgitte Brøndsted
Your pictures make my heart melt! How did you make friends and assimilate abroad– was it difficult?
In Rome I had no problems making friends because I met them through my job. Here in Florence life is different. I live the family life now and because I work from home I don't get to meet so many people. Most of the people I know in Florence I have met online either through my blog or through different Facebook groups and of course I have gotten to know other parents through my daughter's school.
Italy is full of amazing food, what is your favorite dish and foodie hideaway?
I like the simple stuff. A thin crispy pizza funghi or a dish of pici with fresh tomatoes and basil.
If you had to do it again (start a new life abroad) would you and why?
Looking back I would absolutely do everything I have done so far once again. I rarely regret anything. But if you ask me if I would start a new life abroad now or in the future the answer is no. I don't think I would have the energy to start from scratch once again with a new language, a new culture etc. But looking back at the choices I've made during my whole life I am very happy.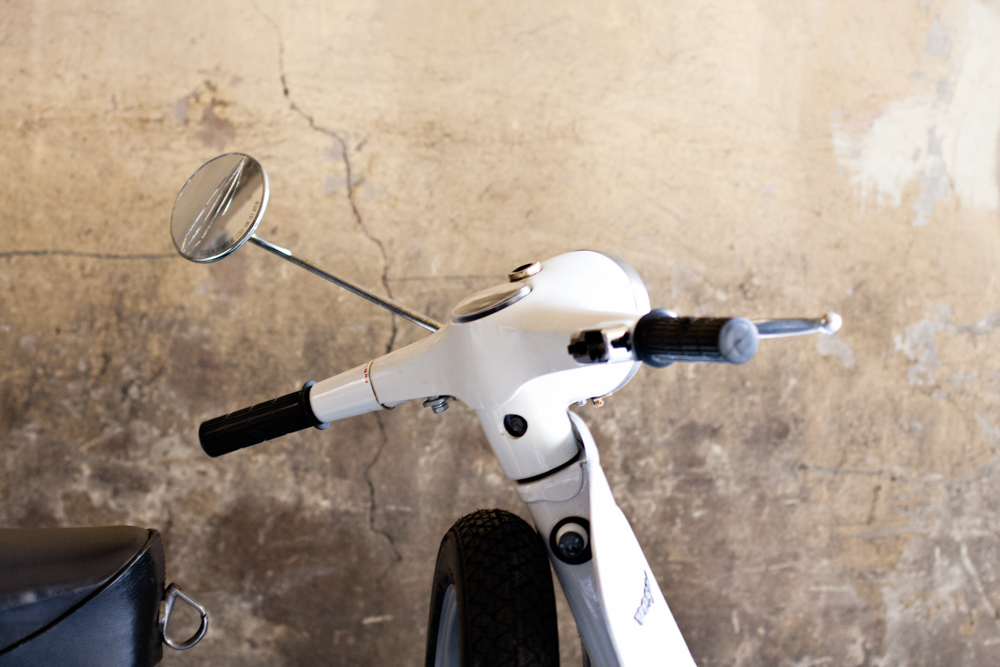 Quintessential Vespa! Photo by Birgitte Brøndsted
If you had to make up a tagline for the city – what would it be? 😉 be creative!
Peel off the layers of tourism and you'll find an (even more) incredibly beautiful city.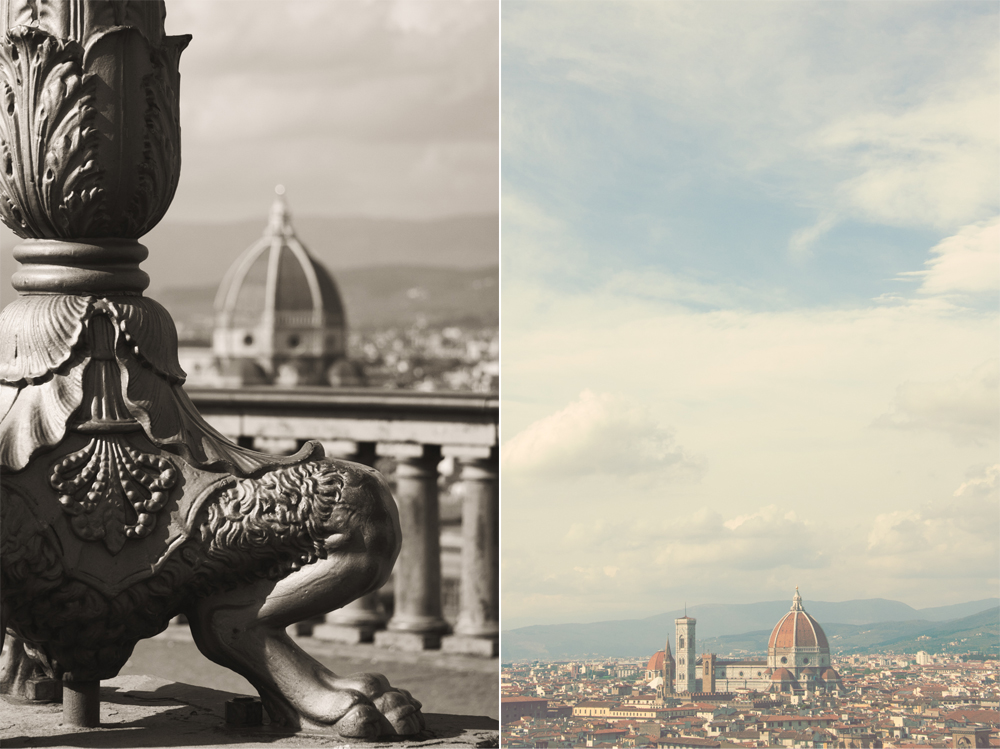 View from Piazzale Michelangelo: Photo by Birgitte Brøndsted
---
Thank you Birgitte for such an awesome interview, I love your blog and am happy to learn a little more about you as I am sure others will adore your story as well. Check out Birgitte's amazing blog 'A Dusty Olive Green' , connect with her on Facebook, pinterest or instagram.