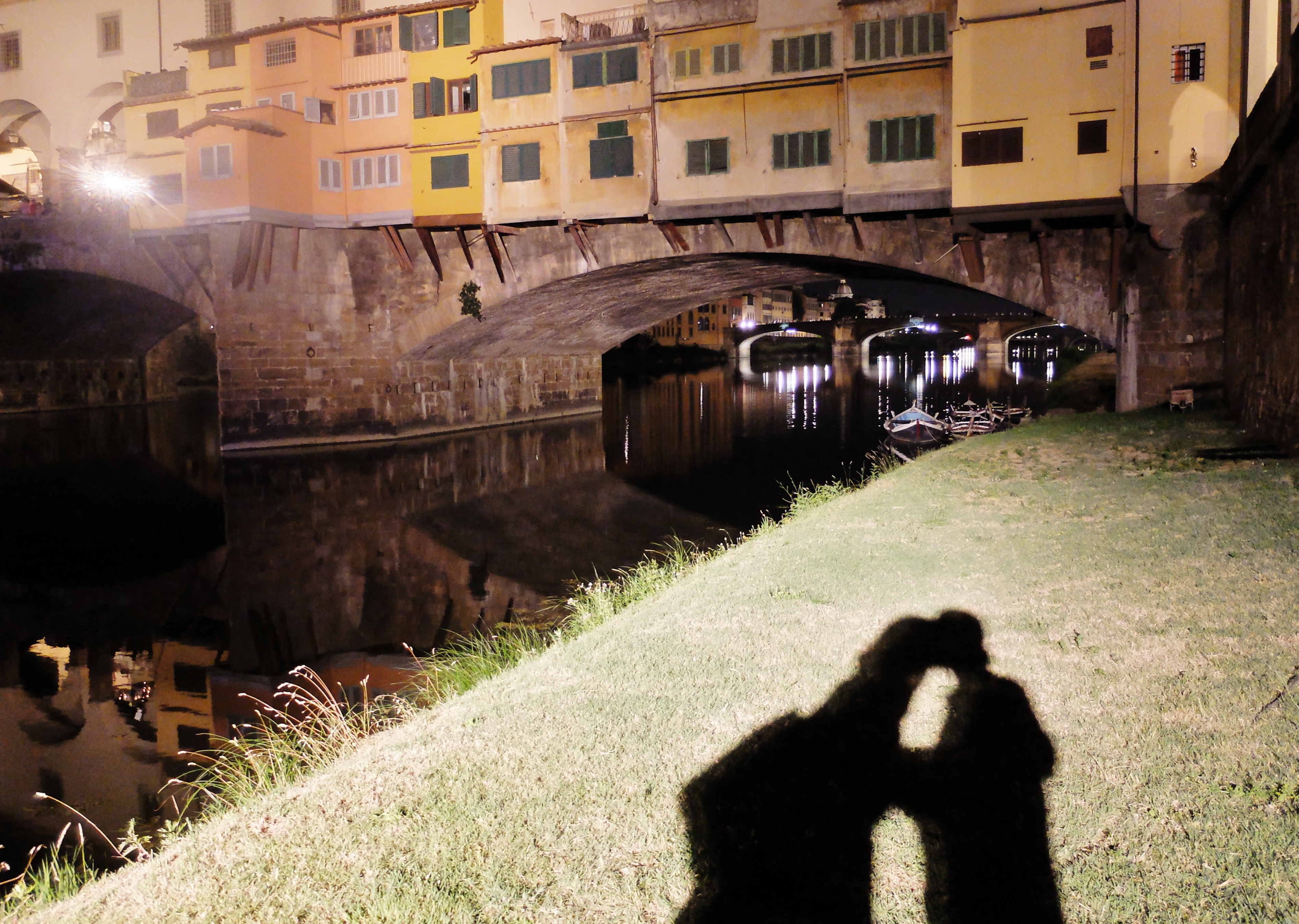 June has powered by in a storm-filled, strange weather dream (at least that's how it feels to me) and July looks to be no different. I am looking forward to this month, not just because of my birthday 😉 but also because of the numerous cool events all over Florence and Tuscany this July. Sounds like this is the month for music-lovers, concerts everywhere, not just in Florence but all over Tuscany and beyond. As usual, I will keep adding to this list throughout the month and feel free to send me anything I missed. Until then, get a spritz al fresco or better yet a moscow mule at Circolo Aurora and enjoy this summer month in the most beautiful region in the world.
Extended openings: "The Nights of Archaeology" are back! July 1 – 31

For the entire month of July, museums, parks and all the other archaeological sites of Tuscany will open their doors, with extraordinary night tours and special events, you can see the full list of events in and near Florence (In Italian sorry) here.
Art: Free Entrance to State-Run Museums on the First Sunday of the Month

(Starting in July) , new rules for State museums and archaeological sites, including, in Tuscany, the Uffizi Gallery, the Gallery Academy and the Medici Chapels. A very big deal and you can read more about what changes have been made here.
4th of July party-

Americans will be happy to know that this July 4th the Tuscan-American Association is hosting a party for at the Castello dell'Acciaiuolo park in Scandicci.( 6pm to midnight). You can expect live music, lots of typical American food and general good fun! Free to go and you can get there by tramvia or bus, more details here. 
Open-Day: Forte del Belvedere, July 5th.

Apparently the forte del belvedere is only open by appointment this season and here is the first event I've personally heard about. This Saturday, the public can visit a special exhibit and laboratories for kids free, upon reservation along with listening to a cool DJ set and more. For more info and reservations contact Tel. 055-2768224 055-2768558,  [email protected]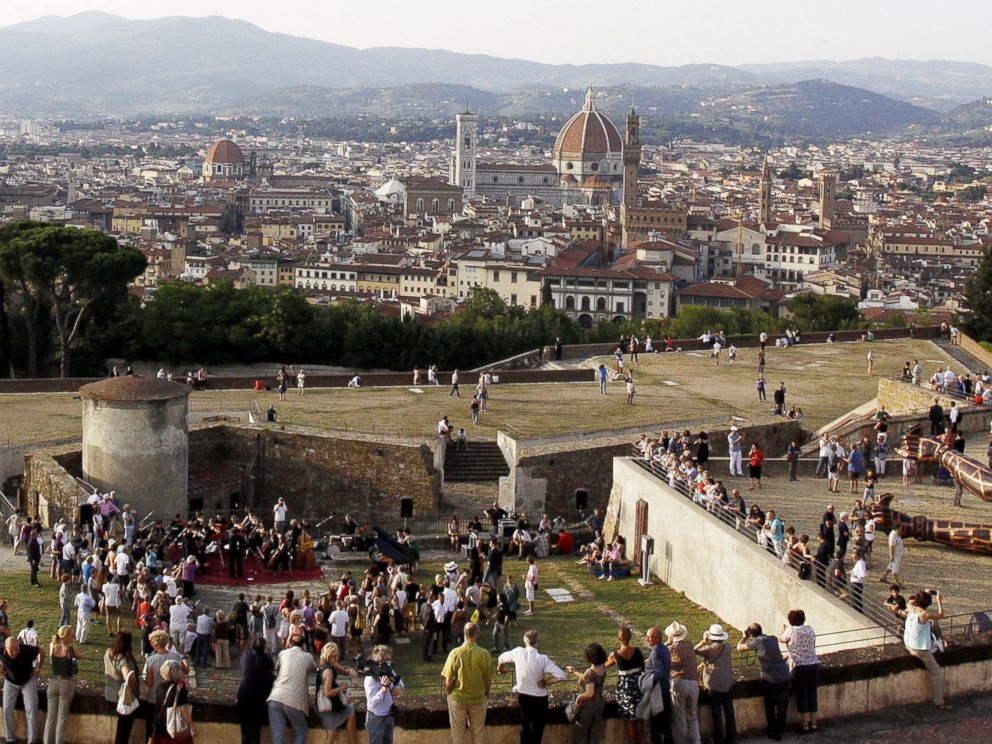 photo: ABCnews 
In Florence: Estate Fiorentina from July till September

, concerts, theater, cinema and more to take place in Cascine Park and the Cavea dell'Opera, among other locations. Full program here, not yet in English (grr)
Open-air Cinema: Movies for free in the open air

in one of Florence's most famous Piazzas, Piazza Santa Maria Annunziata From July 7-31. Facebook event here.
All About Dance: Florence Dance Festival: 

July 1- July 26th. Bargello Museum,Via del Proconsolo, Florence. If you love dance, especially ballet – than this is the summer festival you've been waiting for, plus the location is unbeatable. Get your tickets and concert info here.  Prices range from around 30-60 euros a concert, student discounts apply.
 

Fun Tour: Discover the Ancient Port of Pisa.

Saturday, July 5, 9:30am departure from Florence, 25 euro (+train ticket). Meeting point: Santa Maria Novella train station pharmacy. Description: Over 30 Roman-era ships have been uncovered at the site of Pisa's classical port since the late 1990s. On our visit we will have the unique opportunity to go down into the archeological area to see the different phases of the dig as well as visit the small antiquarium which displays several of the objects recovered during the dig, including personal possessions of the sailors. After the visit, join us for lunch in the historic center (optional, details TBA). Info & booking / Alexandra Lawrence [email protected] tel. 333/8689458
Summer sales:

 SALDI All over Florence! Not one specific event but let's be honest here, who isn't excited about special deals all over Italy? The sales start on July 5th and end around August 16th in stores around the country, I recommend going in the first days as everything gets very picked-through fairly quickly. I usually stock up on items for work like blazers, pants etc.
*We want to also note that every Monday in July, there are FREE yoga lessons in this same garden, see event here!
Also referring always to the Horticulture garden, they show the World Cup games there and have a series of really cool events all month (even August). You can find the full July Program here.
Theater Shows in Sesto Fiorentino: July 2014. Nexus Studio presents its summer 2014 program!Come see 6 great shows put on by the wonderful and talented Neuxs Stuido in the beautiful courtyard of the Library of Sesto Fiorentino and the stunning park of Villa Gerini Colonnata! This season is designed to enhance the identity of the Sesto territory in this beautiful and picturesque oasis surrounded by greenery, and only a short walk from the city! Because there are a limited number of seats, please call 347.5768067 for reservations! For all shows being held in the Bilioteca Sesto Fiorentino doors will open at 8:30 PM to find seating! If you wish to eat or have cocktails in the library at "Le Fornaci di Doccia" please call 3270746913 to make reservations! For all shows being held in the Villa Gerini Colonnata doors will open at 8:00 PM to find seating!Price of tickets: Normal: 14€ Students: 12€ Website: www.nexustudio.it Facebook: NexusStudio Firenze (https://www.facebook.com/nexusstudio.firenze?fref=ts)PROGRAM:Show: Beatles' Drama by Eugenio Nocciolini

Dates: July 9-11 at 9:30 PM
Location: Biblioteca Sesto Fiorentina

February 7, 1964 The Beatles landed on American soil greeted by a crowd of fans cheering them just off the plane: Beatlesmania has officially taken world by storm!
Now, 50 years later, join us in this tribute: a great and rich journey and unique event of its kind. John. Paul. George. Ringo: From a handshake to a bullet. This story takes on the historical ride of four teenagers discovering what we now here as that true 'rock band' sound! Behind all this a plot made​of intuitions, attempts, failures, crises, and misunderstandings, but also amusement mysteries and ambiguities. With a unique sound to their music, they symbolize an era, which gave many inspiration to pick up a guitar and play and belief that dreams can become a reality. You just have to want it… "There are great musicians, but few monsters … we were the monsters" (Ringo Starr).

Show: L'Importanza di Chiamarsi Ernesto by Oscar Wilde (The Importance of Being Ernest)
Dates: July 14-16 at 9:30 PM
Location: Villa Gerini Colonnata

Algernon and Jack are two aristocratic friends who live in a lie. Algernon has created a character named Bunbury, a friend very sick that allows him to escape social events with the excuse of going to take care of him. Jack, guardian of the young Cecily, invented the existence of Earnest, his dissolute brother, whom he uses every time he gets bored on his estate in the country to run away with the excuse of going to remedy the nth stunt his imaginary brother has pulled. Jack, known as Earnest in this city, is in love Gwendolyn, whose mother rejects him as a suitor, because he is an orphan with no past. Algernon, pretending to be the drifter brother, Jack, falls to his villa in the countryside and falls in love with Cecily, the day-dreaming girl who has always wanted to get engaged to a man called Earnest. From here begins a series of misunderstandings and exchanges of personality that makes this thrilling comedy so hilarious, until its ironic and joyful conclusion.

Show: Gioco di Specchi by Stefano Massini
Dates: July 21 at 9:30 PM
July 22-23 at 7:30 PM
July 24-25 at 7:30 PM and 11:00 PM
July 26 at 9:30 PM
Location: Villa Gerini Colonnata

Stefano Massini, one of the largest and award-winning authors of our theater, gives us a story suspended between reality and dream. In the enchanting atmosphere of the park of Villa Gerini, a duel between two legendary figures, that of Don Quixote and Sancho Panza ensues. The show discusses the stuggle with the secret of existence and the questions that haunt every human being in this mysterious and wonderful journey on earth.

Show: La Tempesta by William Shakespeare (The Tempest)
Dates: July 18, 22-25, 29-31 at 9:30 PM
Location: Villa Gerini Colonnata

The exiled Prospero, the true Duke of Milan, plots to restore his daughter Miranda to her rightful place in society, using illusion and magical manipulations. While his brother Antonio and his accomplice, the King of Naples, Alonso, are sailing the sea, returning to Carthage, the magician invokes a storm, spilling the unhurt passengers on the island. Through his magic and help of his servant Ariel, a spirit of the air, Prospero reveals the true nature of Antonia, redeems his place in society, and marries his daughter off to Prince Ferdinand of Naples. The narrative is entirely centered on the figure of Prospero, who, with his art, weaves the plots in which he forces the other characters to move.

Show: Reading of Novecento by Alessandro Baricco
Dates: July 27 at 9:30 PM
Location: Villa Gerini Colonnata

Baricco writes the story of the greatest pianist ever to sail the ocean. Come enjoy one of the most beautiful stories ever told. Intense, moving, funny and absurd … like life. The story of a great and bizarre friendships … the story of a failure and a win … a story that relates to all of us. Listen as a man tells us and tells that story. It is simple and complicated, absurd but beautiful … like life … it becomes ours.
Cool Fair: Fiera Enogastronomica di Beneficenza

Yelp, July 15th 8pm-9:30 at the Giardino dell'Orticultura, Via Vittorio Emanuele II 4. Fun food fair with yelpers for charity, trying free food, lotto tickets and much more. A night in the garden that you really don't want to miss.
Fun Tour: Archeological Area of Fiesole

, Saturday, July 12, 5pm, 20 euro (+8 euro entrance ticket). Meeting point: Piazza Mino, Fiesole. Description: Put on your walking shoes and discover the ancient Etruscan and Roman city of Fiesole. We begin high on the hill at the convent of San Francesco before exploring the Roman theatre, Etruscan temple, baths and other ruins along with an expert archeologist who will illustrate the lesser known details of this incredible site. Info & booking / Alexandra Lawrence [email protected] tel. 333/8689458
—————————————————————————————————————————————————————–
Outside the City
Famous Palio of Siena, July 2nd and 16th August.

An ancient horse-racing event dating back to 1633  in the Tuscan city of Siena that is unforgettable!
Wine & Music: Melodia Del Vino festival continues until July 6th

, with concerts at Castello Banfi, Tenuta Rocca di Montemassi, Tenuta Rocca di Frasinello and Elba Island. All sure to be absolutely amazing events, celebrating wine & classical music and open to the public, more details and info to book here.
Medieval Festival of Monteriggioni

, July 18/19/20 – July 25/26/27. If you haven't yet been to the magic that is Monteriggioni during their annual medieval festival, then get your butt there this year because it really is quite spectacular. The entire town gets  into it, there is plenty of food and drink, street entertainment and more. There is a special children's area as well, program here. 
Concerts: The awesome Pistoia Blues concert:

July 14th/15th/17th , listen to Jack Johnson, The Lumineers, Artic Monkeys and more who will be playing live in very cute, train reachable city of Pistoia (love this place). Tickets range from 25euros to 45 euros, official website here. 
Concerts: Wine : Dinner – Vinattieri in arte, 

July 15th – 17th Antori Cantina in Bargino (about 30 minutes from Florence). From the Dire Straights Unplugged to Malika Ayanne, you can visit the Cantina, enjoy a wonderful aperitivo with wine and listen to some pretty awesome concerts. Prices vary from 48 euros – 103 euros (depending on the seats, and whether you also choose the exclusive dinner option). More details & Booking here. 
Festivals: 'The Festival of miracles' – International Street Theater in Certaldo

, Tuscany 8-9pm (about an hour from Florence by car). July 16th – 20th. Over 100 outdoor performances in the streets of Certaldo that you really don't want to miss. Tickets range from 10 euros to 20 euros, depending on the day. Official Site here.
Concerts: Arezzo Wave Love Festival in Arezz

o (about an hour from Florence by train) July 17th – 21st. Lots of live music and free on the 17th before 7pm (otherwise it's 14 euros). This actually looks pretty cool and worth a train ride to not only visit the charming town of Arezzo but to listen to some pretty fab music as well, check out the full program here.