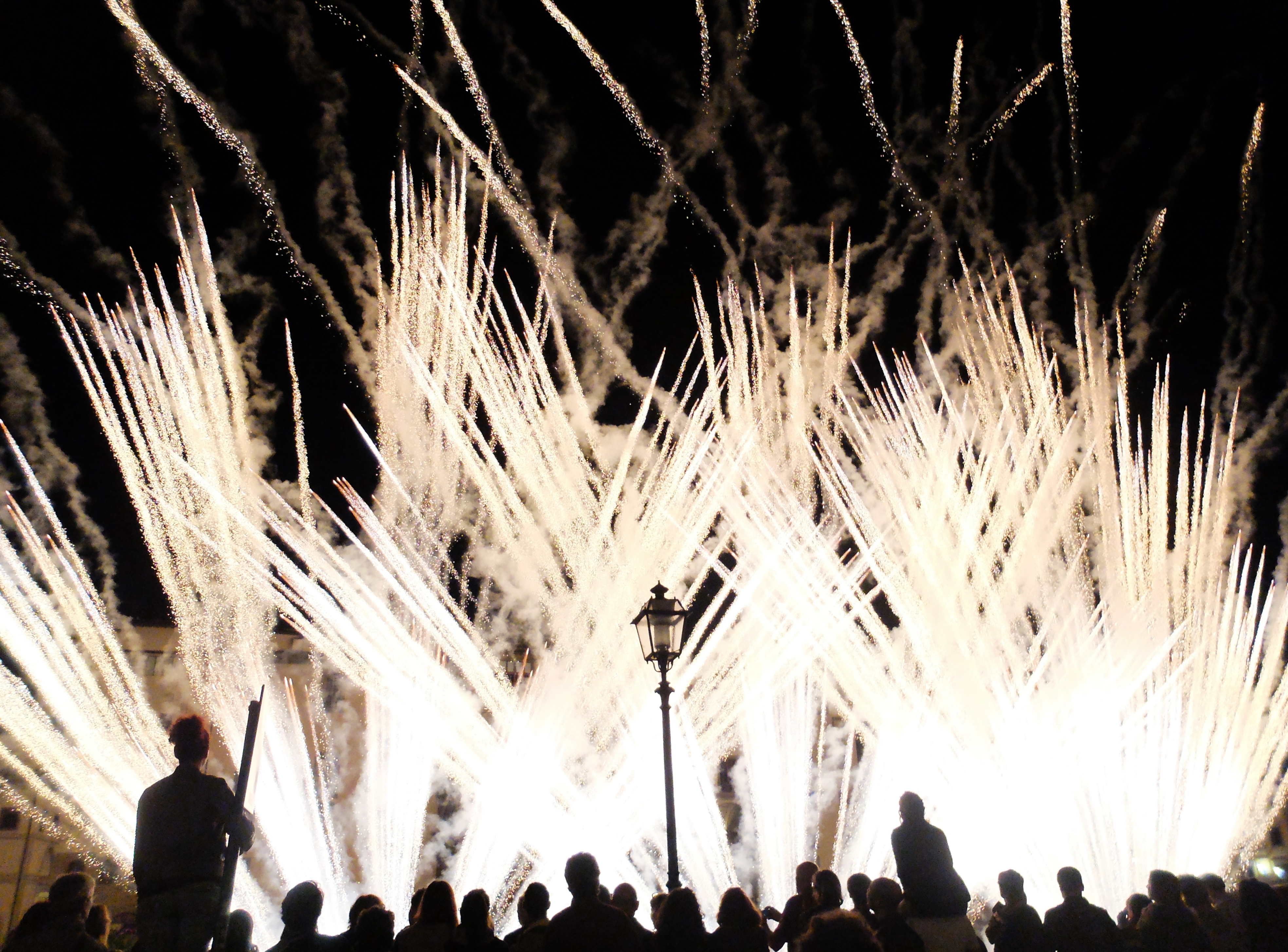 Imagine wandering down to the banks of the arno river on a Monday night to find a chaos of people, all clamoring to see one thing – the famous Ponte Vecchio bridge that is one of the most important landmarks in the city. This medieval cobblestones masterpiece once housed butchers, now expensive jewelery for tourists. During World War II, this bridge was the only bridge not bombed by Germans, rumored to be a special order from Hitler itself. It's not wonder why even today for us 'locals' it remains a very special place. I walk on this bridge every single day to head home to the oltrarno and love seeing just how excited people get, snapping shots under the arches and listening to the guitar players laying on the ground during soft summer nights.
Yesterday we were treated to quite the show along the river for a new eco-friendly lighting system being turned on for the first time by famous Italian tenor, Andrea Bocelli. The new 'green' lighting comes from 102 LEDs – a gift from the Stefano Ricci fashion house to mark the 60th anniversary of the city's Fashion Center – this will offer savings of almost 80%, he said. French art troupe Iliotopie put on quite the 'cirque du soleil' like aquatic show and we wandered out there after dinner to see for ourselves.
While the Ponte Santa Trinita, the best viewing point, was occupied for a special private dinner [damn them] – we squeezed ourselves with the masses along the river banks heading towards Ponte alle Grazie. What a show, it seemed like every item you could imagine was made into a boat, an umbrella, a huge unicycle and a woman in a red dress, a man in a bed and beautiful fireworks throughout the night. I was super impressed! Towards 11:30, Bocelli finally made his appearance, his beautiful voice resonating with an echo on the dark Monday night and then finally, the Ponte Vecchio was turned on. I took some pictures from my suffocating vantage point so that hopefully you can see for yourself how amazing it really was.
Enjoy this Ponte Vecchio photo diary of last night and let me know what you thought of the show if you got the chance to see for yourself!