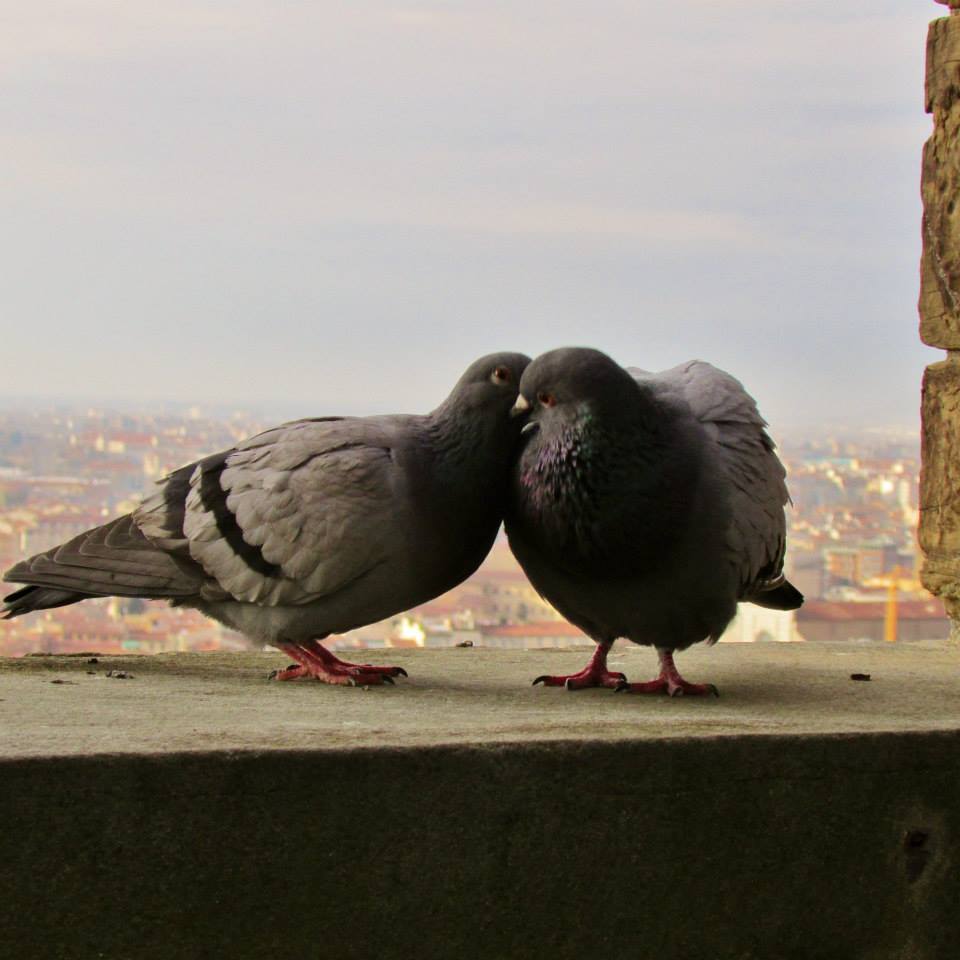 [Disclaimer- These pigeons did not need a permesso di soggiorno to enjoy this view of Florence]
This is you – a dreamer who wanted to leave corporate America, UK, Australia [insert said country here] for a simple life in Italy. A life of picking fresh veggies at the market, leisurely chatting over a cappuccino to the friendly barista that calls you 'ciccio', traveling on the weekends and just generally enjoying life. Sounds great right?
Lesson #1, Life in Italy isn't simple
That was until you realized you needed something titled the 'permesso di soggiorno' in order to study, work or live in Italy [and yes I know it sucks in other countries as well].
Even Chuck Norris should be afraid, very very afraid.
[This is where you will be picking up your permesso, bring anti-bacterial soap]
Unless you happen to hail from one of the EU member states or happen to have a great-grandmother nonna who could pass Italian citizenship up to you, this will be your new reality. I have previously written about the process of obtaining a permesso di soggiorno in Italy before and I am very hesitant to give advice to those who want to do something like 'change their student visa for a work visa' since this really varies on a case-by-case basis. Here you can read the requirements for a permesso di soggiorno (in Italian). 
To be honest, I don't want to give anyone false hope and/or suggest they leave their well-paying job for an uncertain work situation in Italy. I would like to note that it's not impossible to change over your visa but just know that the process is very difficult and you want to make sure that living and working in Italy is really what you want before going though the hassle.
Today, let's chat about renewals. Survival is what we are aiming for here, and like the Hunger Games, it is unsure who will come out alive at the end of this process. These are my personal tips on how to survive the permesso di soggiorno renewal process, come out a winner [hopefully] and yes, you can buy me a drink later ;).
1. Don't delay the inevitable
What do I mean by this? I tend to be a little dramatic about the visa renewal process since I have had some traumatizing experiences, namely everyone telling me I couldn't do it. My best advice is, don't wait until the last-minute to begin the renewal process. It really should be started minimum two months aka 60 days before the expiry date on the permesso itself and I would do it even before, especially if you plan to travel.
Get the kit from the sportello amico at any post office, fill it out, make copies of everything, return kit to the post office with your passport and marca di bollo [now 16 euros instead of 14.62] and prepare to pay a lot of money. This will then get you the appointment for when to show up at the Questura di Firenze immigration office, which the post office will print out for you. Don't lose that piece of paper.
2. Arm yourself wisely 
Plan to bring the documents that the initial application called for. To give you an example, I have a permesso di soggiorno lavoro autonomo (self-emploment visa) which is a whole mess of fun that requires that I show proof that I have signed up for the camera di commercio, provided a bilancio attuale (you must reach a minimum of 500€ net per month), 4 photos (that you can do by the shady photo-booths in the central train station), photocopy of every page in your passport and original permesso di soggiorno. And just include anything else you have available. Ps. This document is a must-read for those seeking a permesso di soggiorno lavoro autonomo.
Ps. Need a smart english-speaking commercialista in Florence? This guy saved me [really] and happens to be really nice as well, Dr. Tommaso Francalanci, for those with a partita iva, you need a guy like him.
If you are missing any documents, the 'friendly' workers at the immigration windows at the questura will print out a paper stating what documents you need to bring and you have about 15 days to collect them and come back to the questura anytime between M-F (before 9am).
They will send you a sms when it's ready for pick-up which you then show to the police at the questura in order to get your famous number on a piece of paper to wait yet again to pick up your treasured prize. Usually in Florence this wait can be anywhere from one month to four, use your receipt and old permesso as proof of visa in the meantime. Also don't forget to award yourself with a shot of lemoncello directly after.
3. Don't be scared to ask for help
Feel scared or stressed? This is normal and welcome to the club! But really, don't be scared – there does actually exist offices and help desks that can help you fill out your permesso di soggiorno renewal kit. Here's the info below or via the website. 
Sportello immagrazione: Address: Via Baracca 150p (Villa Pallini) – Firenze
Bus : dalla Stazione 29-30-35; da Careggi e Le Piagge 56; da Soffiano 5 – Fermata: CALVANE
Help desk: Information via phone, e-mail e skype
Phone: 055 2767078
e-mail: [email protected]
skype: immigr.comunefirenze
Hours & days of operation
Monday and Friday 9.00 – 12.15
Wednesday 9.00 – 11.45
Tuesday and Thursday 9.00 – 11.45 and 14.00 – 17.00
Number distribution: From 8.00 until 14.00
Also if you aren't confident with your Italian, bring a friend who you trust that doesn't mind giving up an afternoon or two to help you. Reward this person with a great dinner or copious amounts of booze.
—
Also when it comes to how LONG they will renew your permesso, there is no straight answer, I trust no one and will only believe it till I see it when it comes to this famous EC Long -Term Residence Permit which is a permit allowing the holder to stay for an indefinite period after being a legal residence for five years. I am crossing my fingers to have my own permesso renewed longer than a year, which yes really sucks when you think you have to be back at the post office, questura di firenze in about 9 months or so to start the 'fun' again.
Remember, nothing worth anything in life is easy. When you see all of the beautiful photos of Tuscany someone like me posts quite often, realize that I too had to go to hell and back to legally stay and work in Italy. Is it worth it yes, though there are days that I have my doubts.
All over? Reward yourself with one of these [moscow mule], or maybe three – I'll be right there with you!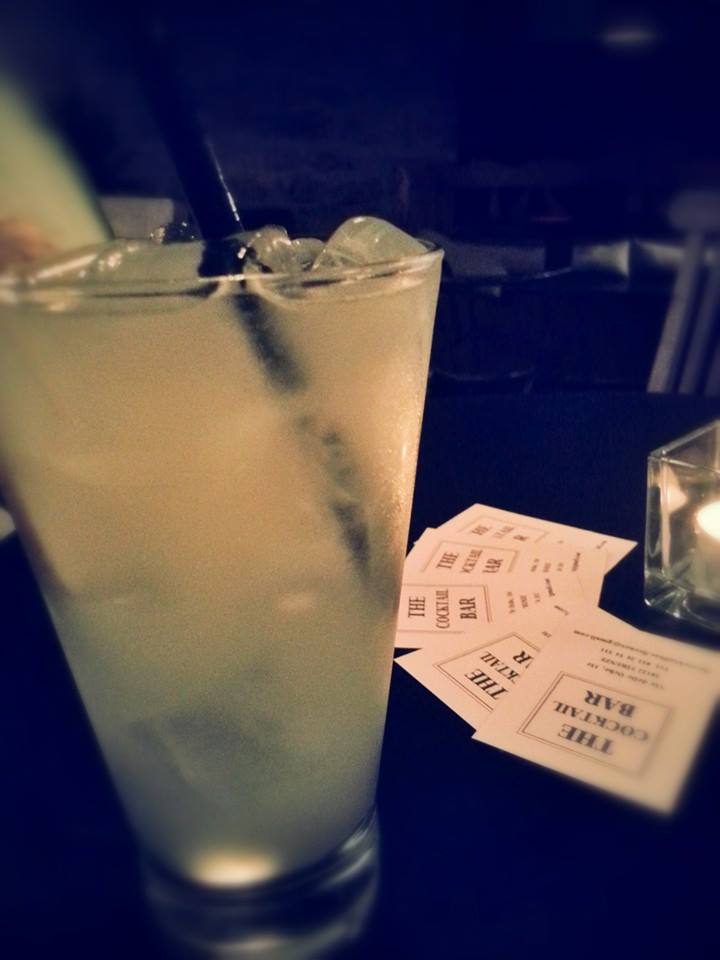 Ps. Want to share your own permesso di soggiorno story? Tell me by commenting on this post! I may not have the answer to every question but we expats in Italy should stick together, a community that shares is the best kind of community.