You know who you are. You could be anyone in Italy but one thing is clear, why are you wearing a jacket that looks like you strapped a trash-bag/bin bag to your chest?
Look, I am no fashion expert and obviously this is just my opinion and in jest but enough is enough! ;-).
I have lived in Italy long to unfortunately notice that this is a trend that is refusing to die. I get it, it's cold and puffy jackets are the warmest available. I even have a puffy jacket. But I find it an offence to humanity if said jacket happens to be a 'shiny black trash-bag' jacket lined with fur. Just why? Is opaque not cutting it? Does shiny resonate with fashionistas in Italy? Perhaps this outfit should come next in the evolution of all things shiny.
I remember when bright gold or silver shoes were cool here a few years ago. The kind that I would want to bounce a penny on and see disappear in a shiny graveyard. I dated a guy once whose shoes arrived before he did, and that was not a good thing. You should wear the shoes, the shoes should not wear you. 
I see this jacket even more than the long down jacket that everyone here in Florence seems to have, of course with a fur collar. You know which one I'm talking about, I think everyone born in 1980 has that jacket. They don't come cheap either. Last time I checked in Universo Sport the average price was 400 euros. yikes!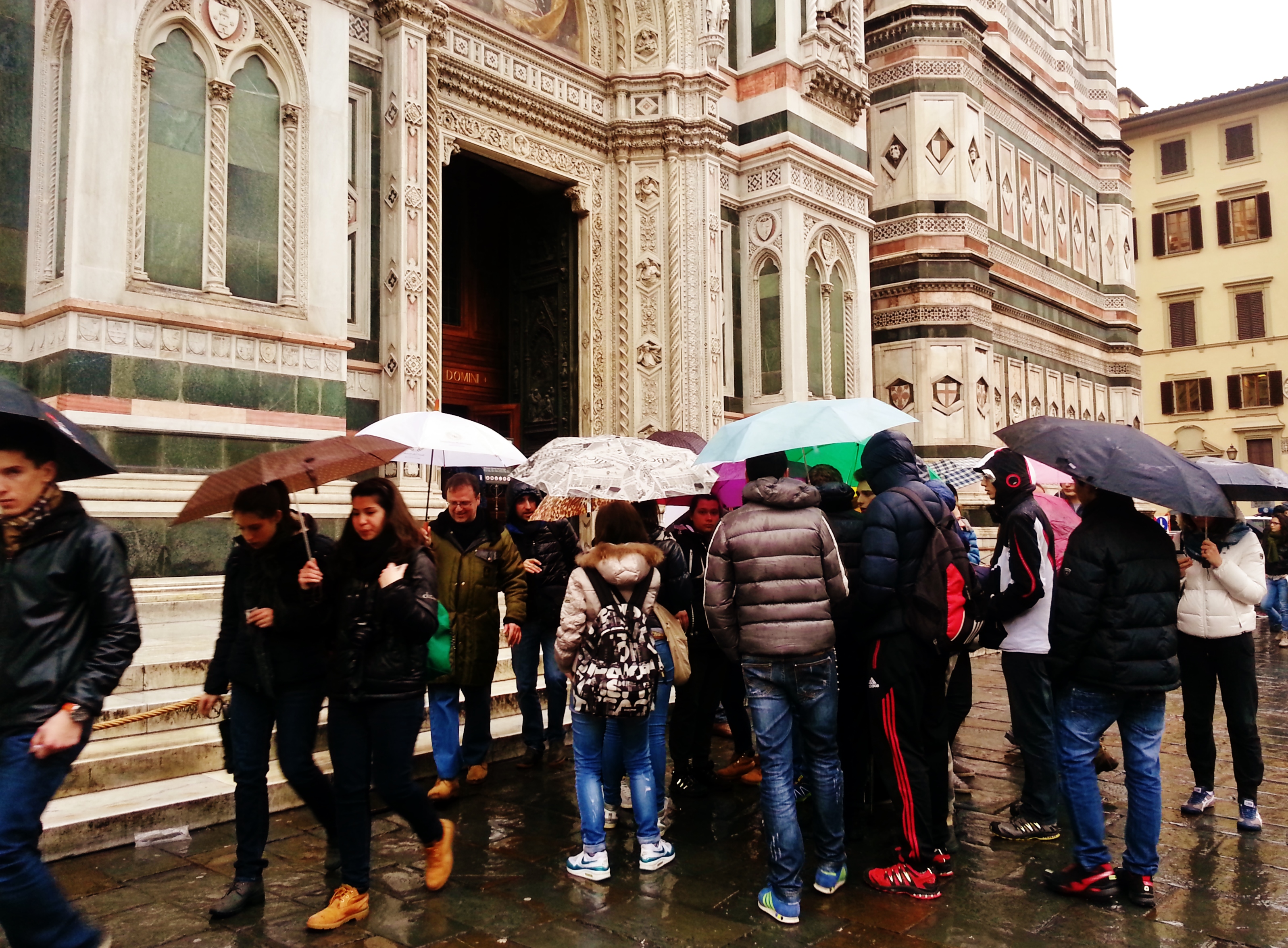 Just had to get that off my chest, and on the flip side – Italians are 99% of the time amazing dressers. I rather like living in a country where people actually care about how they look when they are in public, unlike here. Just not the shiny-black-trash-bag-jacket that haunts my nights.
Happy Thursday 🙂