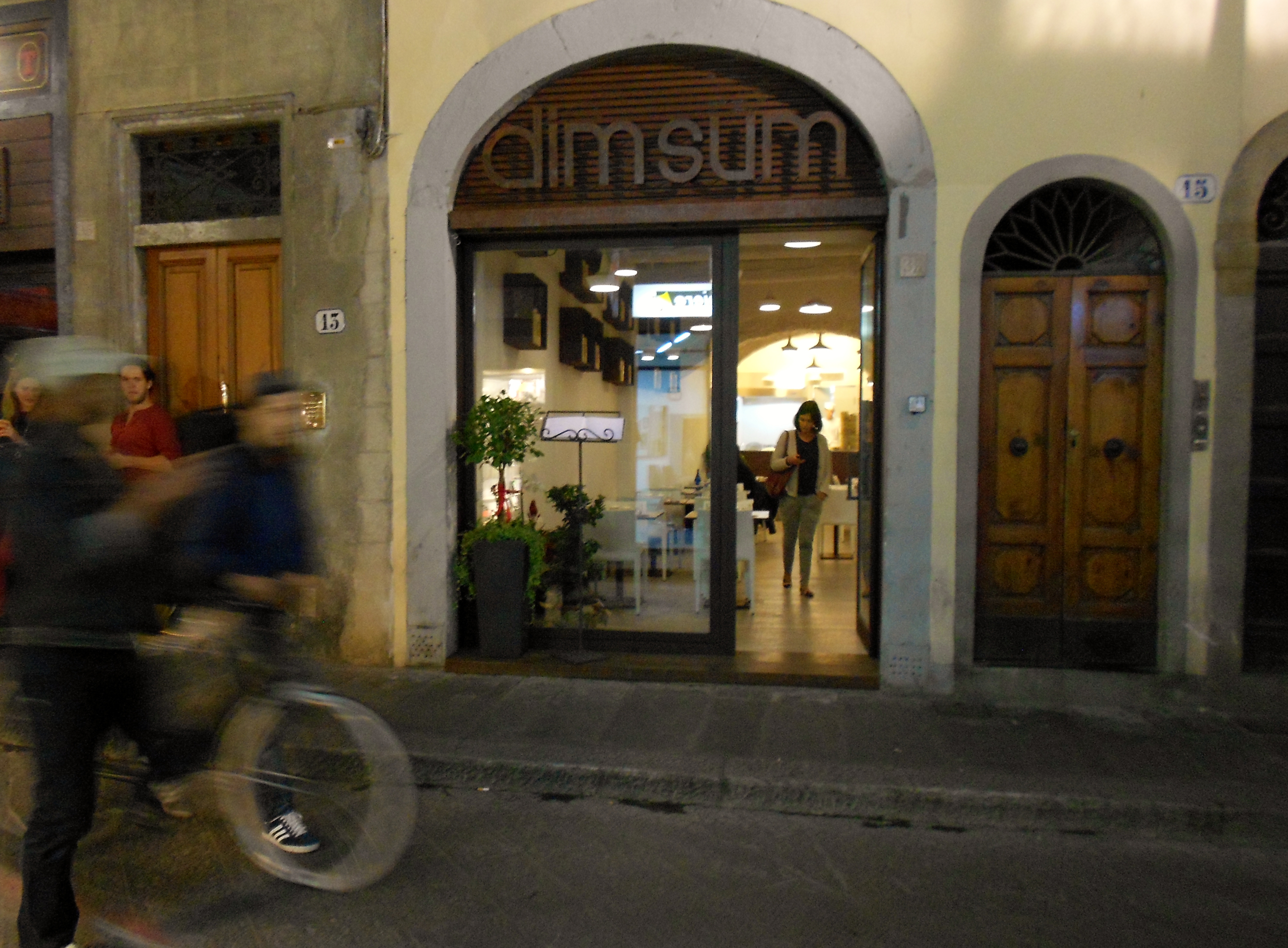 Last week I was in search of a cool dinner place to go with a few girlfriends of mine somewhere we had never been. This of course can be a challenge since all three of us have lived in the city for a number of years. Not one to turn down a challenge – my friend Gina told me about a recently opened Dim Sum restaurant on via dei neri, one of my favorite streets in Florence. I made reservations and off we were – after a cheeky prosecco at Lochness Lounge. Small interior and contemporary design, it's not always easy to find a great Asian restaurant in Florence that also has decent food. Often I see a fancy-looking place and wonder if the food is as good as the effort made for the design.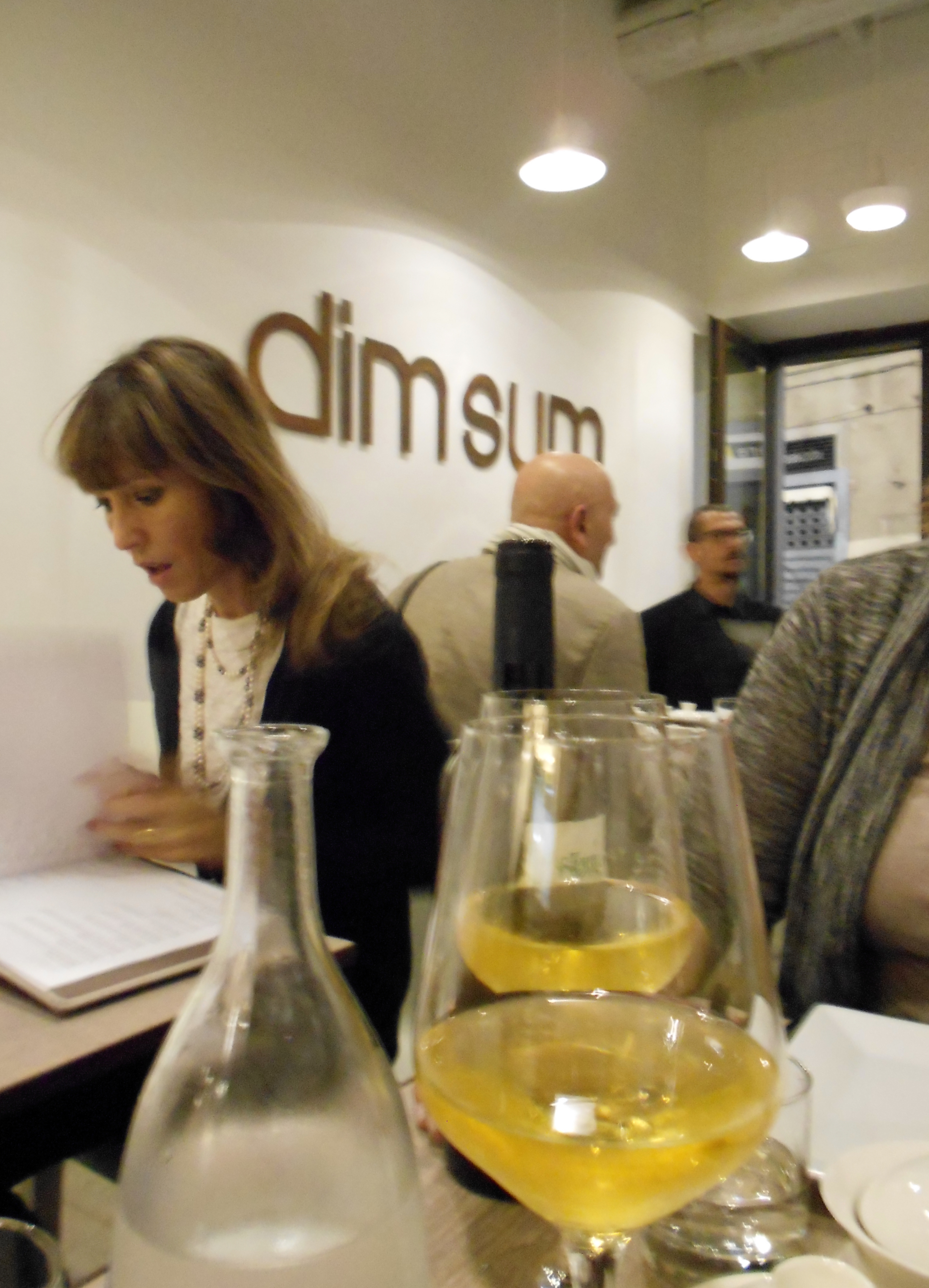 We went for a white wine that they originally didn't have – I did notice that the cheapest option on the menu for wine wasn't available. Probably this should be remedied since at 18 euros a bottle – it isn't a drop in a pond and we were kind of forced to get a more expensive option. However, they did offer up hot tea gratis for all restaurant guests which I thought was a nice touch. We decided to get a variety of dim sum dumplings as an appetizer and noodles/meat dishes for our main. I was really impressed with the fillings for the dim sum – lobster, truffle, bacon, octopus, there were so many delicious-sounding choices! Each portion came with three delectable dumplings "ravioli al vapore" and they were quite simply divine. I wish I could have ordered 40 of them – I have no doubt I would have finished every last bite.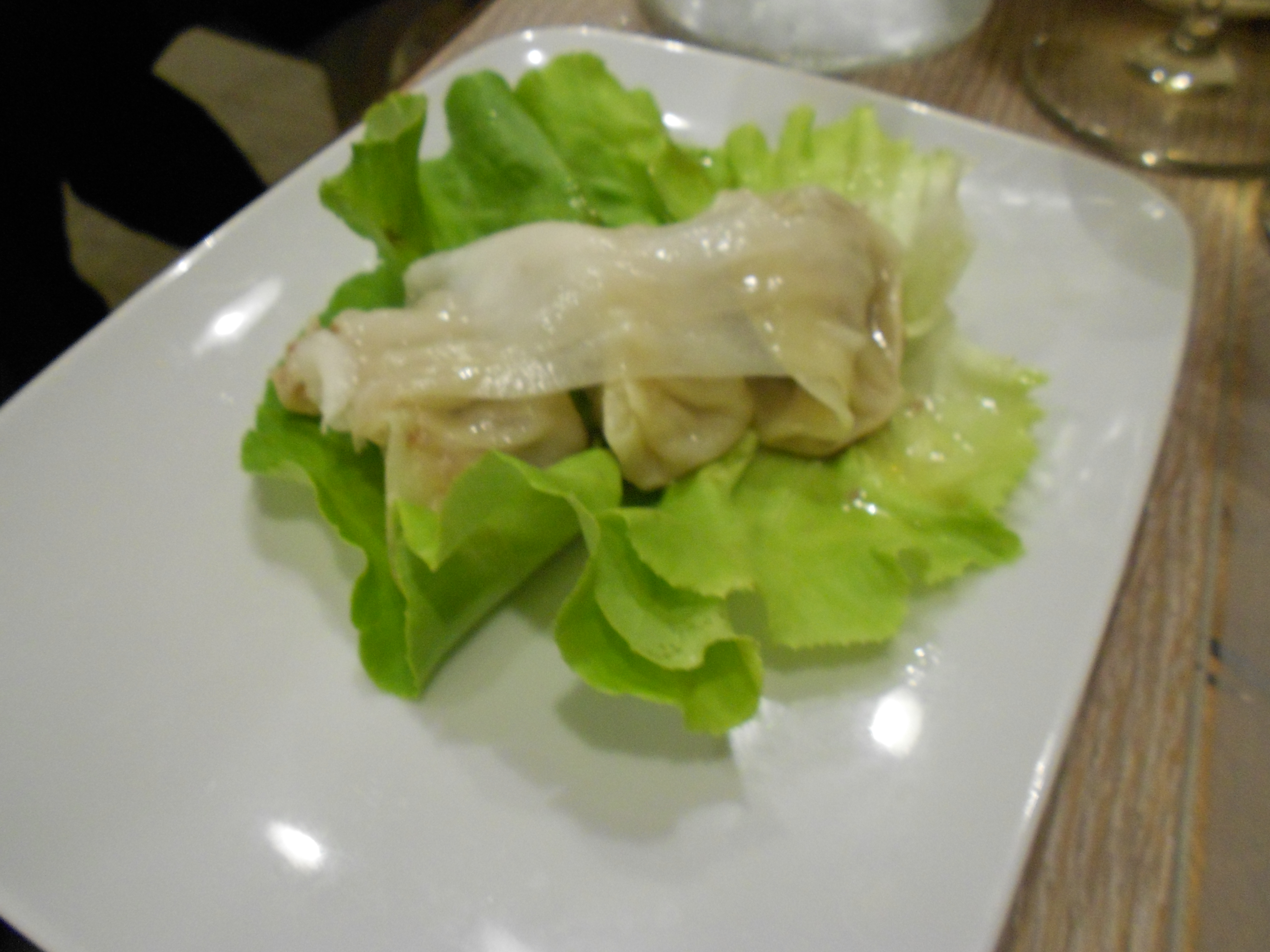 For some reason after eating these drops of heaven, I was even more hungry than before if that makes any sense. After staring at the menu for an embarrassing amount of time – I settled on handmade noodles with vegetables while my friends got Thai beef & noodles in broth. The noodles themselves were out-of-the-ballpark delicious and must be ordered when eating at this restaurant. No seriously I will be angry if you eat here and don't order the noodles. They are that good. Portions are a bit smaller than I would have liked, I was not totally full after I ate, but I liked it so much I didn't care.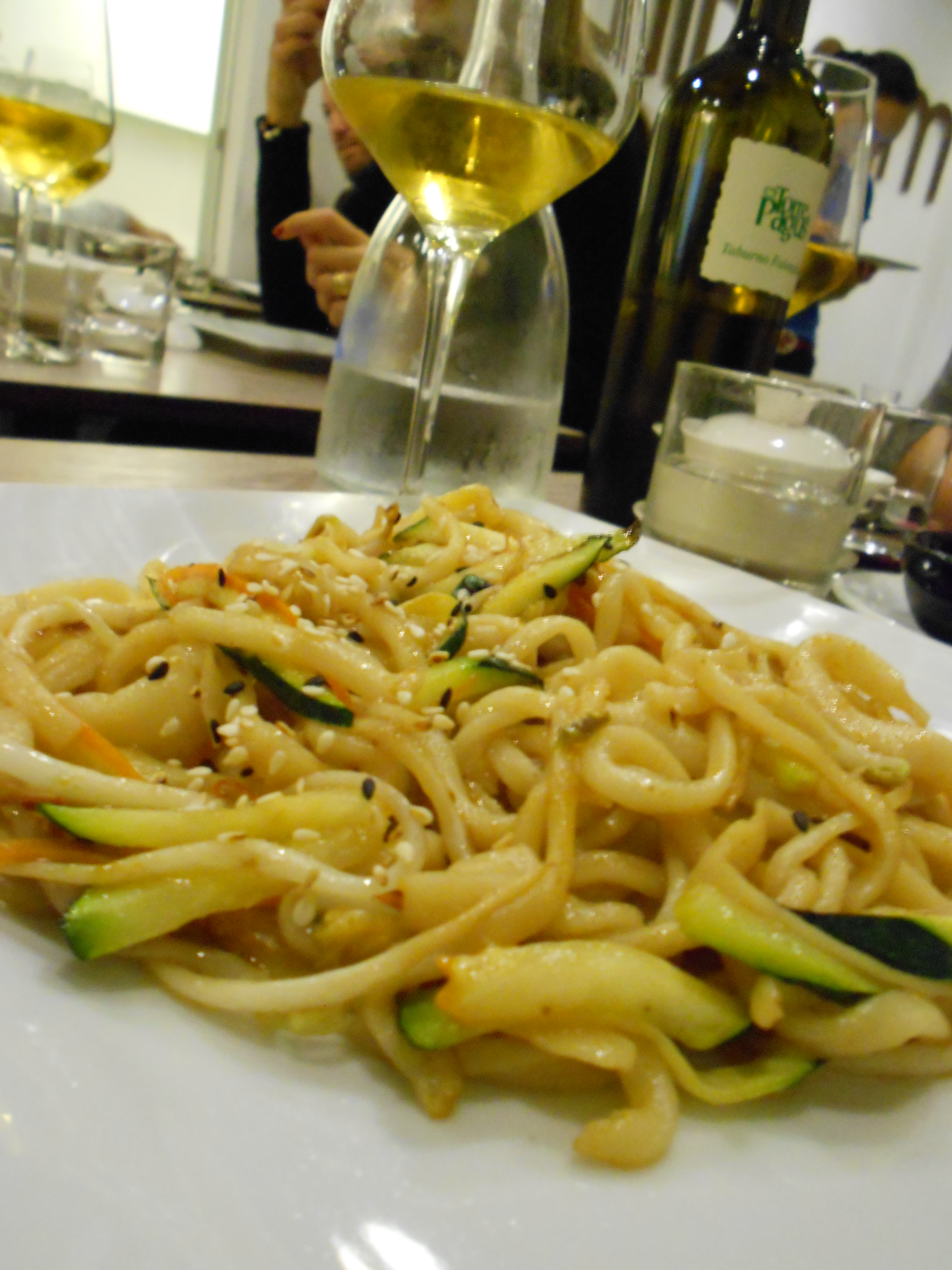 The blurry picture on the above-right is of one of the chefs making the noodles from scratch which is fun to watch. We ended up skipping dessert and getting gelato at nearby Vivoli. A 'sweet' ending to a great night with my wonderful friends, now planning my next visit to Dim Sum.. nam nam!
Dim Sum ,Via dei Neri, 37 50124 Firenze, Italy. Tel: 055 284331