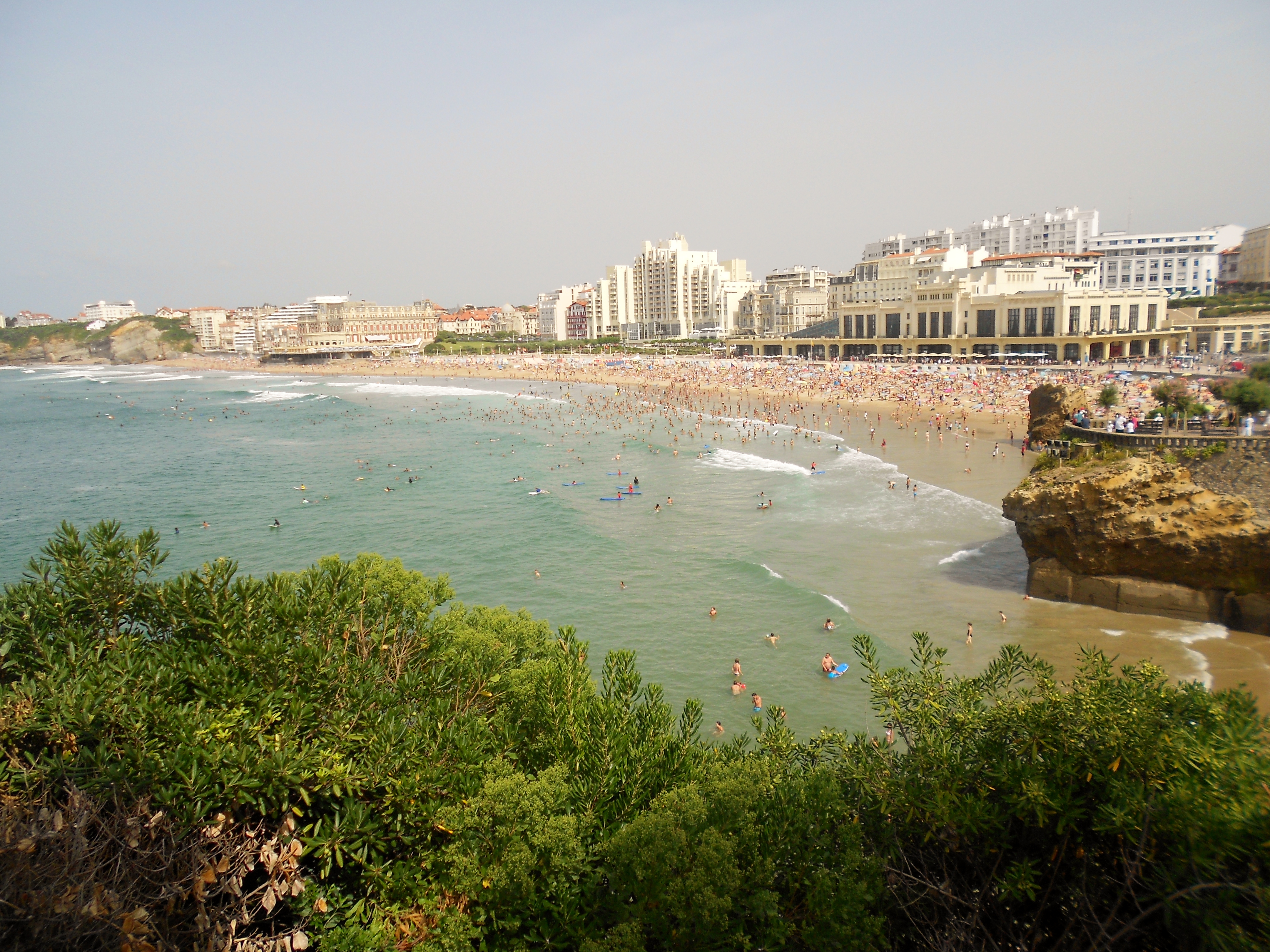 After enjoying the beautiful tranquil countryside in 'why you should visit the basque part one' we decided we needed a little chaos in our lives so we headed down to the beach towns of Biarritz & Saint Jean de Luz.
The french pays basque coastline is quite small so we were able to move around quite easily in our car though traffic was definitely a pain. Our first stop was the elegant stomping ground/ surfers paradise of Biarritz. Along the Atlantic coastline and on the Bay of Biscay, we found more than enough to keep us occupied for a day or two and it quite honestly exceeded our expectations as a travel destination. I was originally going to include both towns in this blog post but I decided they each deserve their own.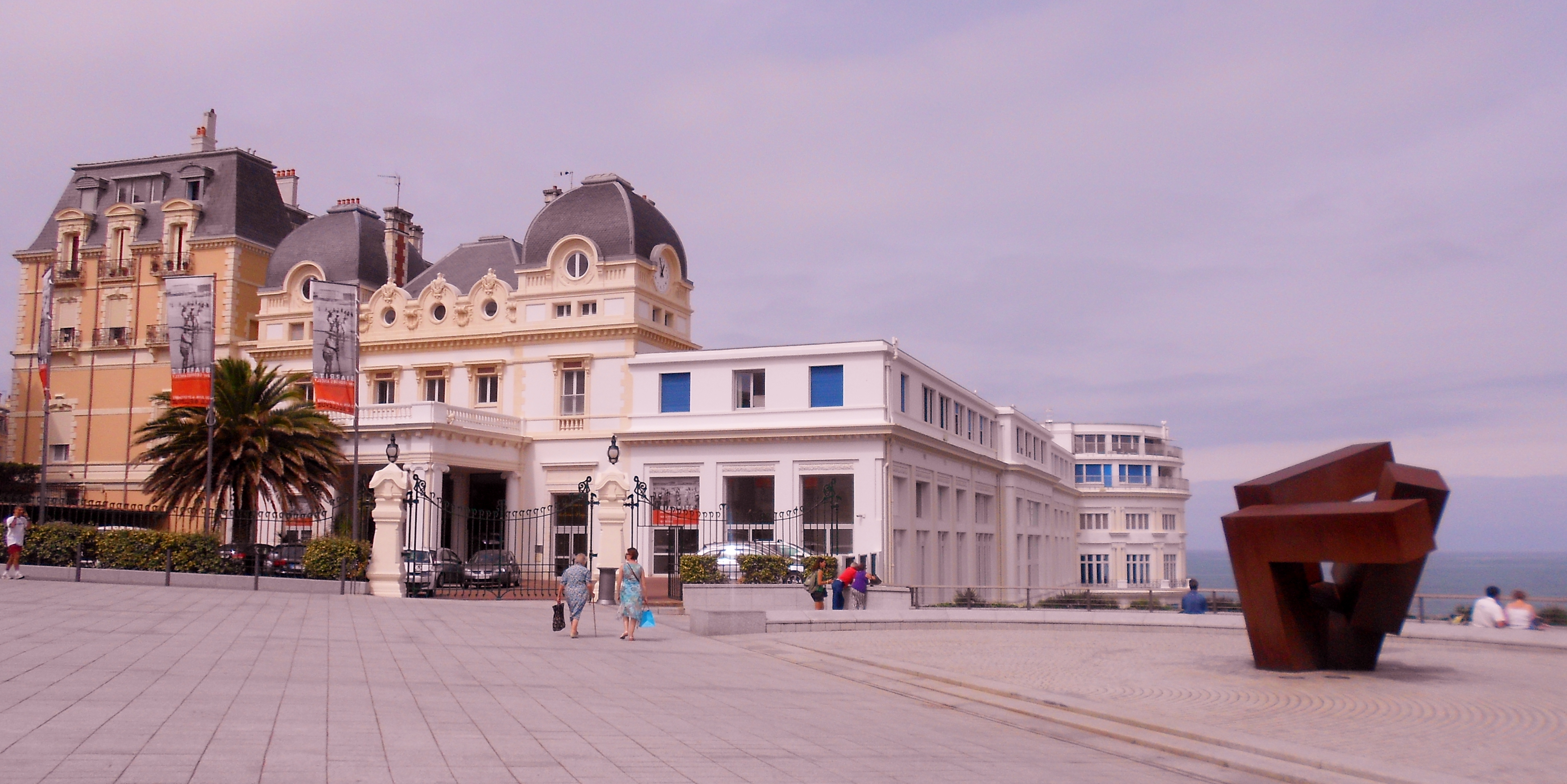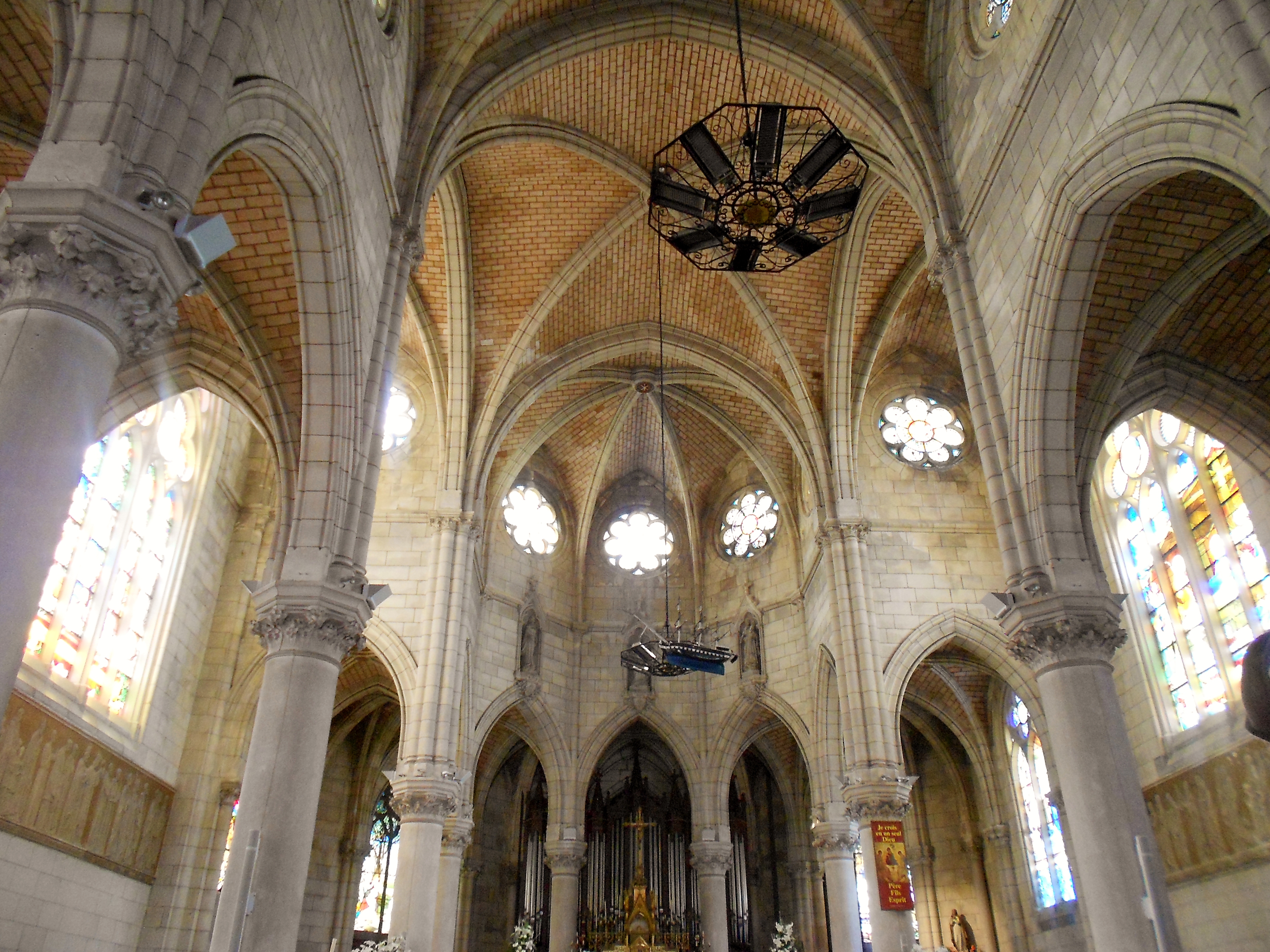 I'll admit it, I wasn't expecting to like Biarritz. It seemed to me like a place for people with too much money for my taste and I just wasn't convinced. Low and behold, the power of low expectations can indeed yield a giant wow moment. I loved it, I really really did. We got there one hot afternoon and after seeing the huge waves cascading from the – ocean, yes ocean not seaside, I knew I had to throw my bag on the sand and take a swim.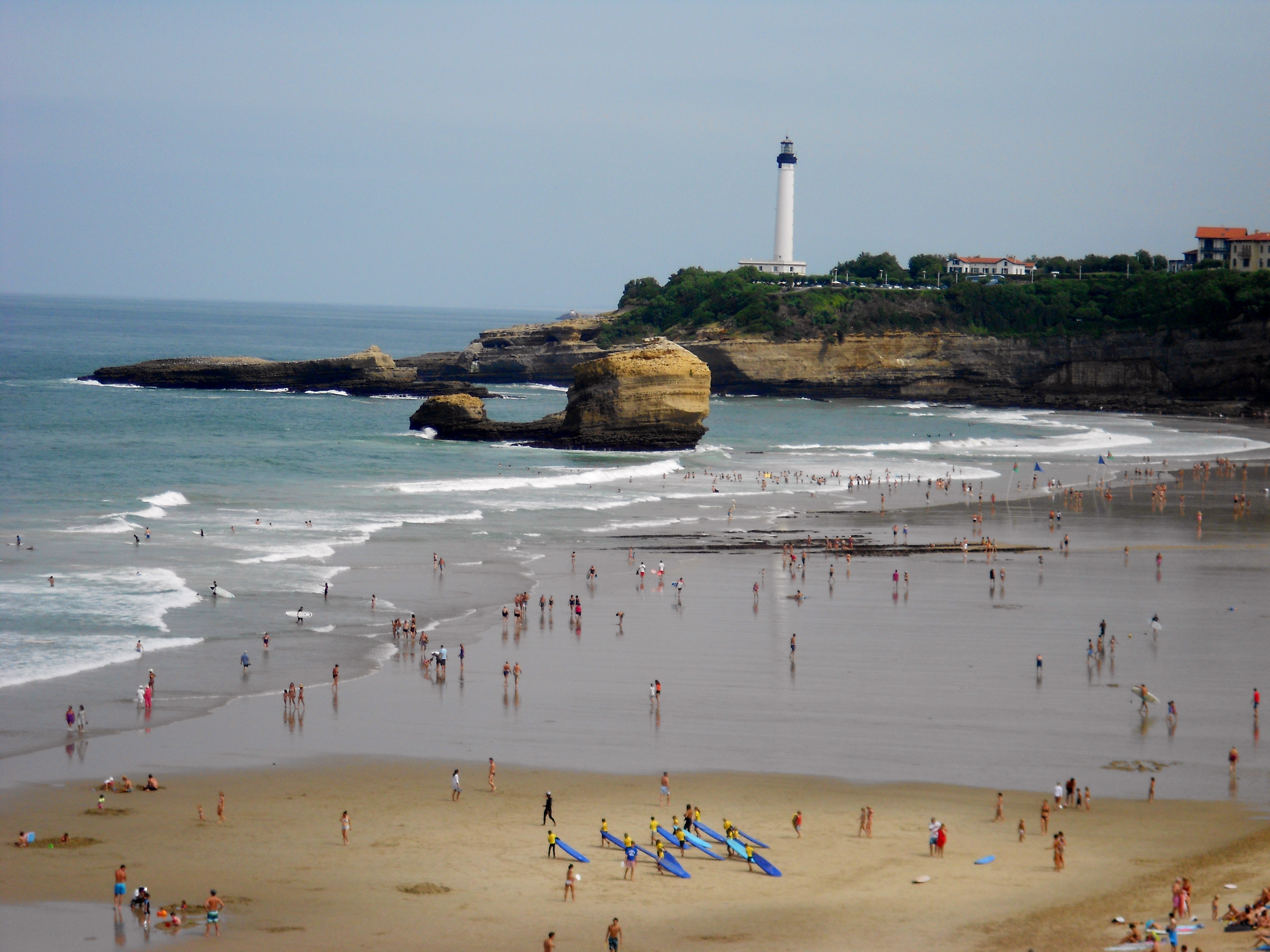 What can you expect? Think a beautiful humongous beach with strong currents and waves that separate men from the boys. Just walking into town you will see surfers with no shoes carrying their boards next to pretty girls in espadrilles shopping with their friends  The buildings waft of an old elegance remenicent from the days of Royal visits and European high society. Even the beach umbrellas have class, did I say umbrellas? I mean colorful 'tents'.
We literally spent a good hour or two or three just playing in the waves. Everyone was jumping in them or over them and the water was surprisingly warm. Lifeguards on duty ran back and forth screaming at people to stay away from the areas with dangerous currants and we listened. Another huge plus were the free public showers on the beach to rinse off beach water. Sure wish Tuscany had that option (for free anyway).
Obviously we worked up an appetite but since we lingered a little too long in the water our lunch options were limited due to it being after 2pm. After passing cafe after cafe of either extremely overpriced menus or closed for lunch, we found a tiny little creperie with a mildly crazy woman furiously making crepes. I thought she was going to slap us with some crepe batter when I asked for a diet coke. We each ordered a crepe with egg and bacon with salad and wow, for about 6 euros each with a drink  – we made the right choice.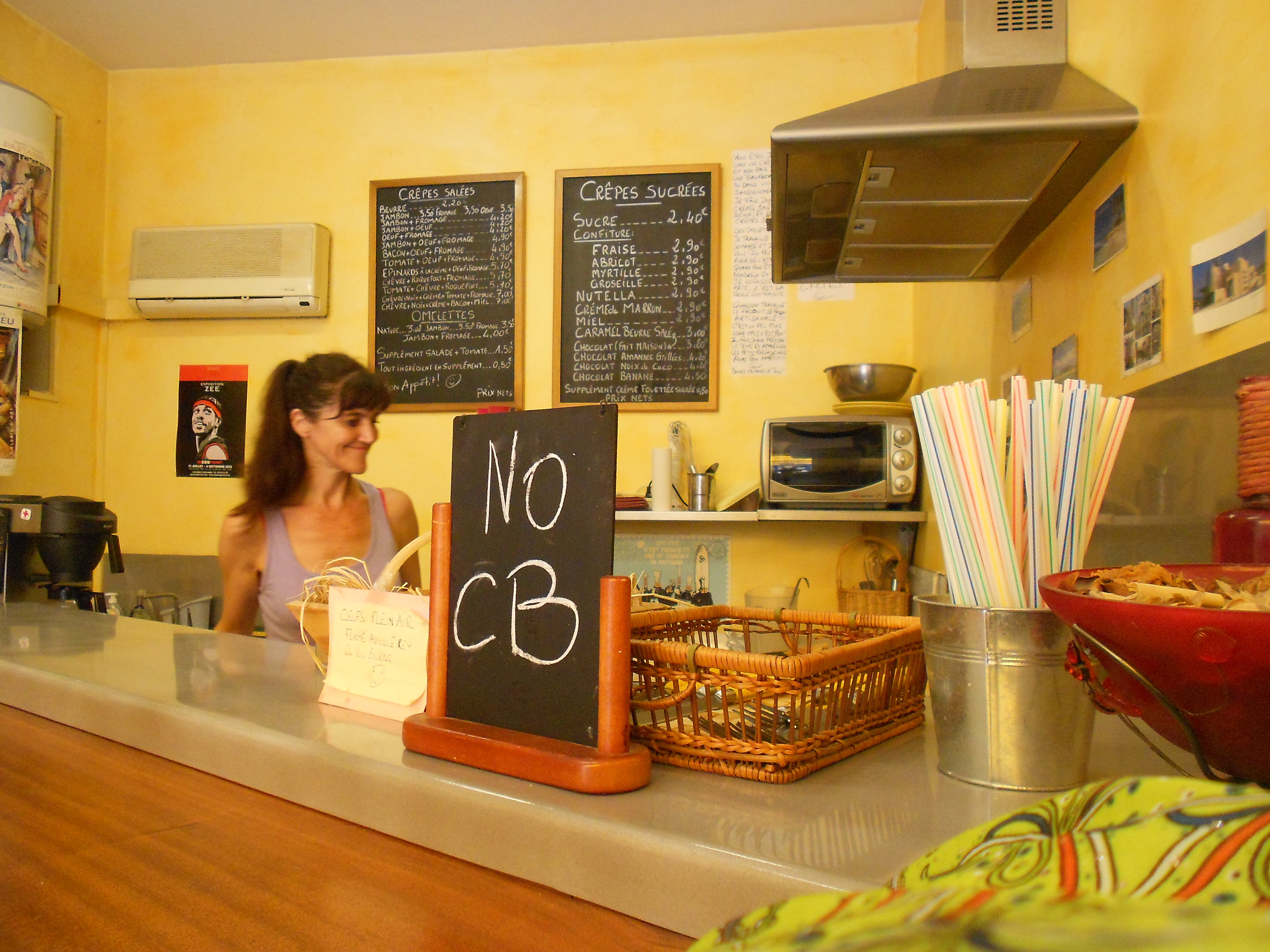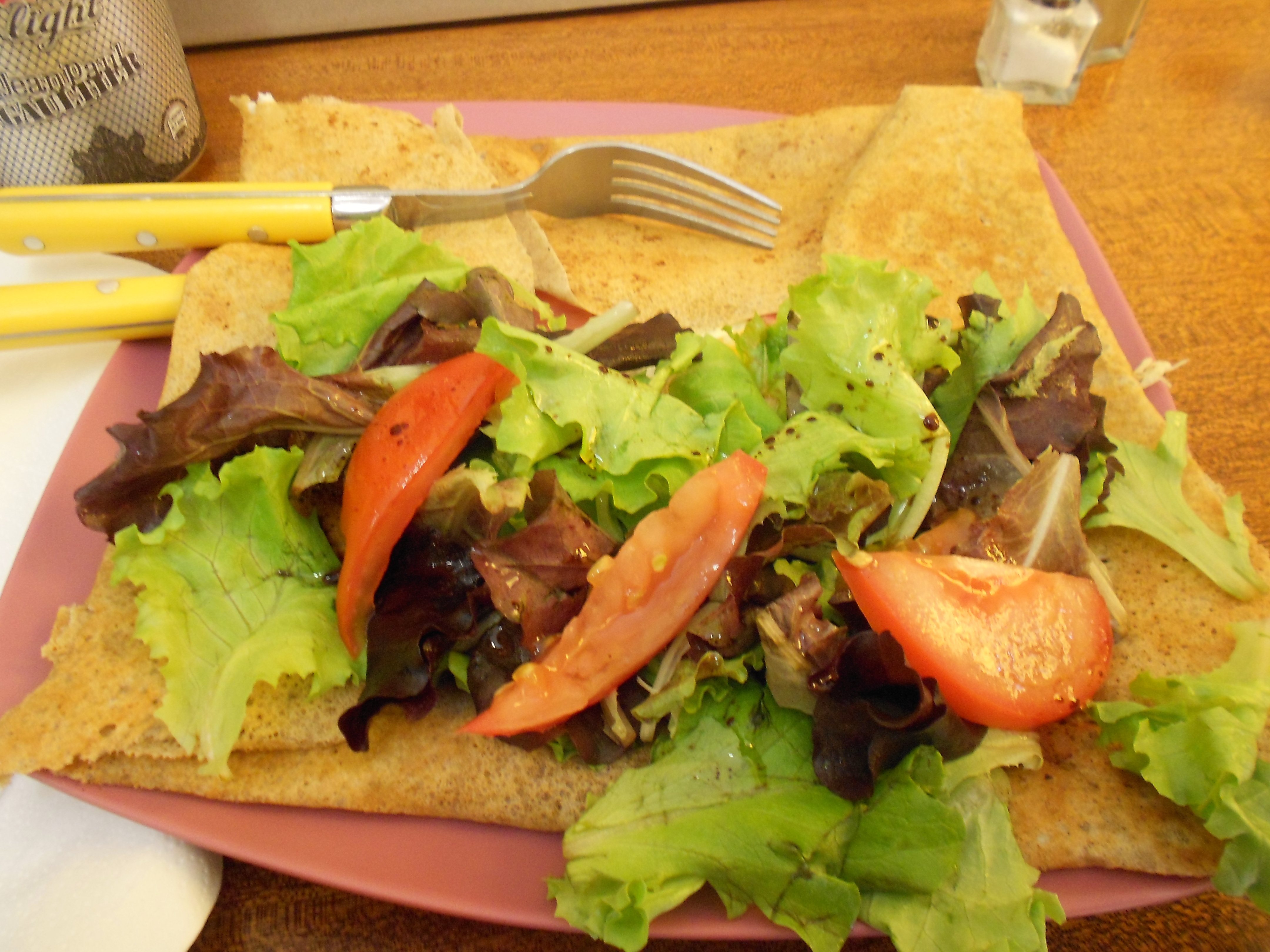 Afterwords we decided to do a little shopping and buy a few gifts. Surprisingly many shops had items for sale and were not as overpriced as I expected them to be. Everywhere we looked were lovely leather sandals and swim trunks. Of course surf boards are available everywhere and for one moment, I felt like I was back in Los Angeles. I have to admit, French surfers are very easy on the eyes. 😉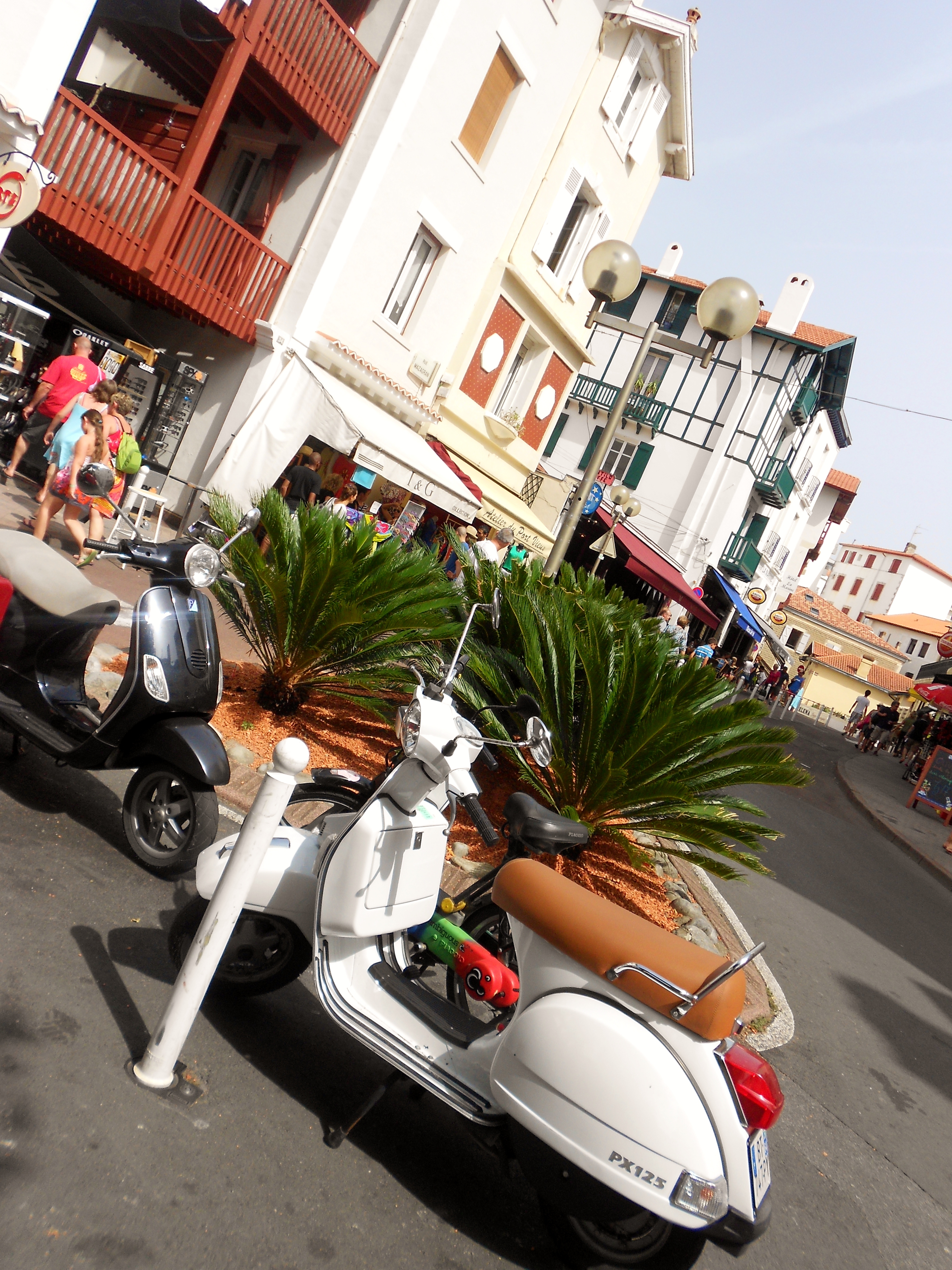 If the weather is right, spend a full day here and bring a surfboard and a bathing suit that won't easily fall off, those waves are not kidding around. Biarritz is also great for people-watching, crepe-eating and sandal-buying. Don't even try to find the tourist information office, it's elusive location ensured that we walked the entire city without any sign or hint to to where this office might be. But honestly, you don't need it, just wander the fashionable streets and spend the day working up an appetite by swimming in the powerful ocean.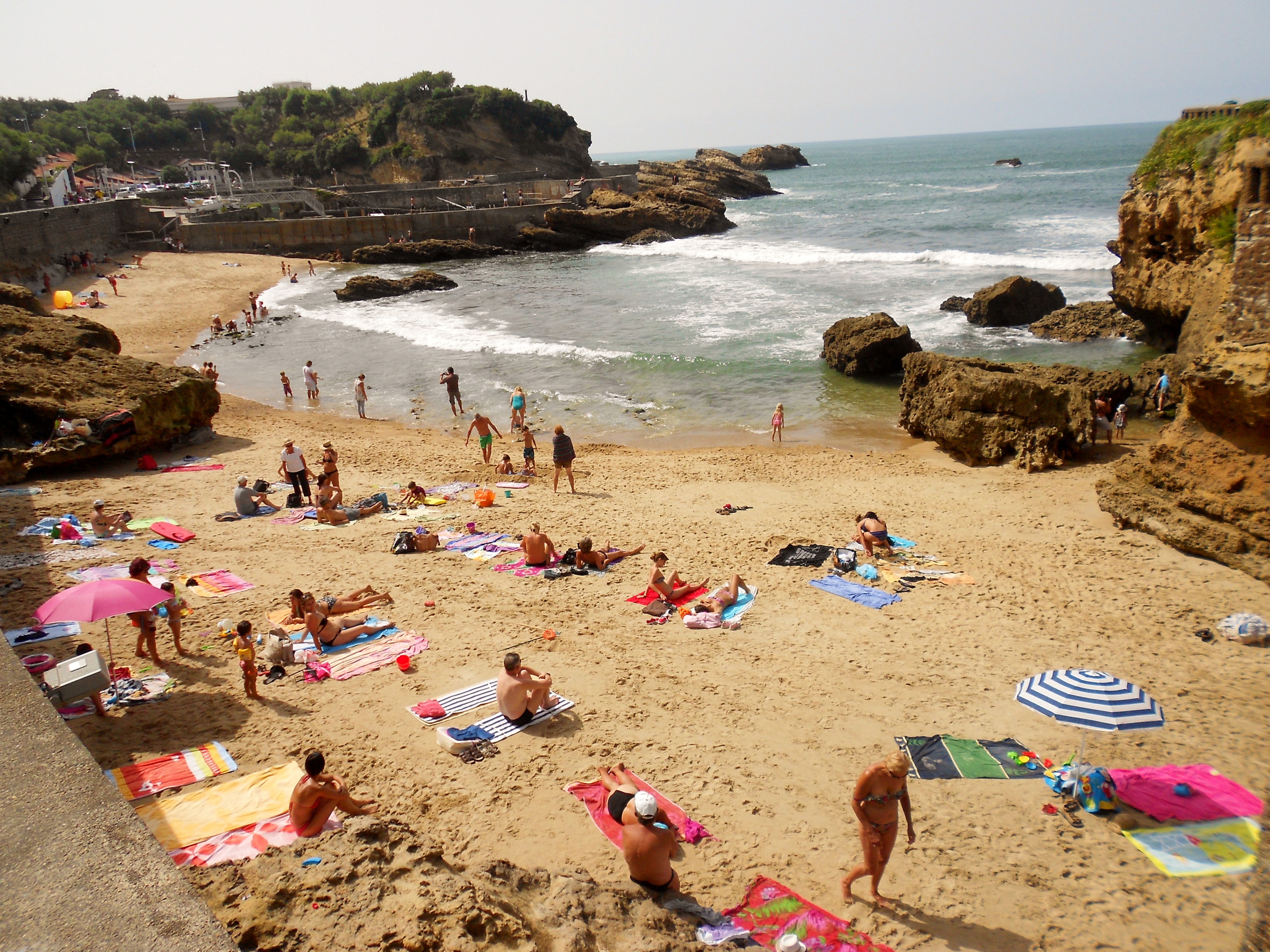 Coming soon, a blog post about Saint Jean de Luz – the most beautiful port village you ever laid your eyes upon.