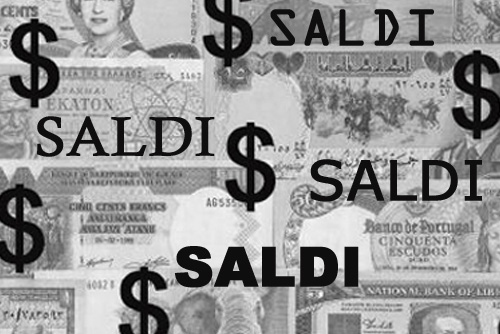 Italy's annual summer sales have been going on since early July and yet I am only finding time now to write about it. We only get about two huge sales a year in the boot and people are all over them as if an apocalyptic fashion-disaster was impending. No really.
So far I have been pretty good, stocking up on pants since this Tall-Texan has a hard time finding the right length as well as shoes, makeup, shirts, and…I guess you can see where this is going. It has to be said that right now is truly the right time to buy as you can find deals in many normally expensive stores such as some of my favorites Desigual & Dixie. 
My recommendations is to use these sales as an excuse to head to the normally overpriced outlets near Florence. You can choose between Space (Prada) outlet, Barberino, and The Mall. 
The Mall. Open 10am-7pm daily. Address is: Europa 8, Leccio-Reggello. It's got: Alexander McQueen, Balenciaga, Bottega Veneta, Burberry, Dior, Ermenegildo Zegna, Fendi, Armani, Gucci, Pucci, Ferragamo, Valentino, and more. Website.
Prada Outlets (SPACE). Open Mon.-Fri. 10:30am-7:30pm, Sat. 9:30am-7:30pm, and Sun. 10:30am-6:30pm. Address is: Via Levanella Becorpi, Localita Levanella, S.S 69, Montevarchi. It's got: the Prada line stores—Prada, Miu Miu, Helmut Lang, Prada Sport and Church. The phone number is 055 9789481
Barberino Designer Outlet, Open Saturday 21 and Sunday 22 from 10 am to midnight for the Summer Music Festival. Tuesday to Friday from 10 am to 8 pm, Saturday and Sunday from 10 am to 9 pm. On Mondays open from 2 pm to 8 pm (only from June to September, in December and in January; closed from February to May, in October and in November). Address: Barberino di Mugello, half an hour away from Florence and less than an hour from Bologna. It's got: over a 100 designer brand stores  Website. If you are interested in going for the Summer Music Festival this weekend, they offer a shuttle bus from the station, details here. *BTW, Barberino is my hands down favorite outlet (also because it's close to Lake Bilancino).
*This isn't an outlet but rather an actual mall and to be honest, it is well-worth a visit.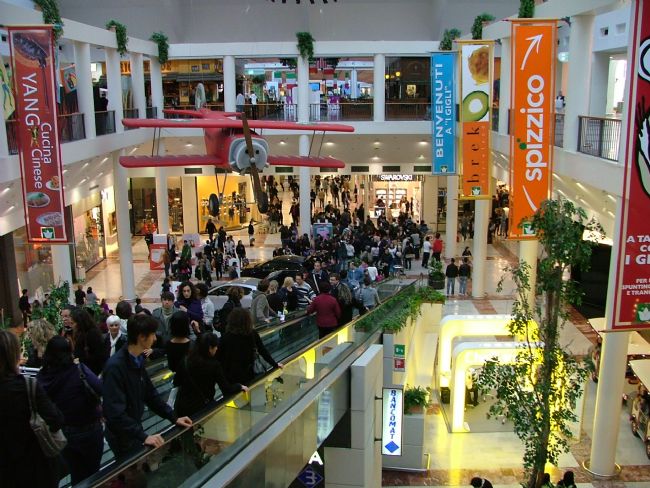 Gigli Centro Commerciali:

It's about 20 minutes outside the center and it is my shopping godsend. Open every day from 9am- 10pm. Address:

Via San Quirico  50010 Campi Bisenzio Florence, Italy. What is it? 

A comfortable American-like shopping center complete every store in my price-range: Coin, OVS, Mediaworld, Dixie, Universo Sport, C & A, H&M, Kiko, Sephora – the list goes on. For food you have a Wild-West Tex-mex restaurant, an amazing coffee bar, Frozen yogurt, Brazilian BBQ, Pub, Chinese restaurant and Brek.  You can get there with Ataf bus 30 or 35 as well as Lazzi & CAP which has frequent service. 

Website. (in english)
Shopping in Florence
Obviously if you prefer to stay in the city, there are a plethora of options. The main shopping streets are:
Via Calzaiuoli (between the Duomo & Piazza Signoria), here you will find stores such as Max & Co, many underwear/tights shops (my favorite is Tezenis) , Coin, Foot Locker and more. I also got an embroidered Tuscany style apron as a present for t-mans mom after my friend Megan told me about a store on this street.
Via Tornabuoni (close to Piazza della Repubblica) you will find all the big names in Italian fashion – Armani, Gucci, Versace, Ferragamo and you will not find me there (other than window-shopping). Far too expensive for this girl but if your lucky to have the funds, by all means check it out.
San Lorenzo Market around Piazza di San Lorenzo, for handbags, leather jackets, belts, jewellery, gifts, scarfs. These markets are year round and I don't know if they participate in Saldi (normally the goods there are pretty cheap but also made cheaply as well, so be warned). Made in Italy can be kind of a joke here. Also head down the adjacent street: Borgo San Lorenzo since they too have a few cute shops.
Via Nazionale near the train station. There isn't many places to shop here so don't think you've found mecca, rather there is an OVS, and some cute boutiques that if you find yourself in the area, might as well browse. One store worth seeing on this road is called N.K.W
Via Gioberti near Piazza Beccaria. I like going here since it's rarely crowded and they have Upim (friends have made fun of me for going to this store but I have honestly found some really cute dresses here and their sales are great!), OVS, cute shoe & artisan jewelry shops, and various boutiques. Plus it's close to Coop (supermarket).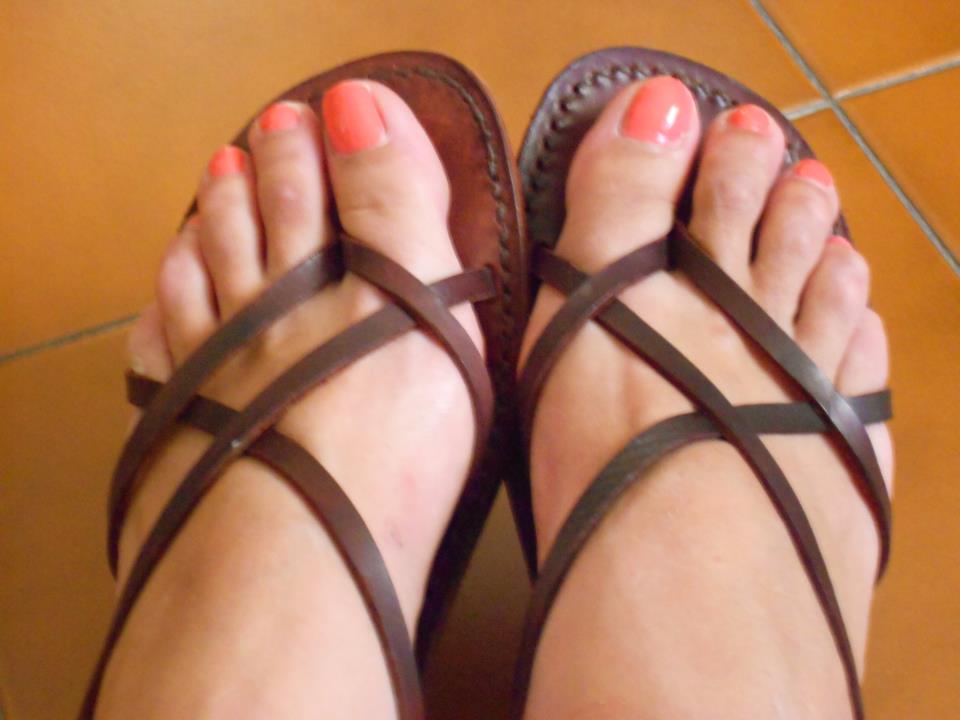 Oltrarno: If you are looking for more one-of-a-kind goods. You can cross the river into the Oltrarno area of Florence where many of the artisan shops are located. Clothes-shopping is minimal but they do have some great handmade shoe-shops. For my birthday I got a beautiful pair of leather sandals from Francesco Da Firenze: Al Ponte Alla Carraia. Via Santo Spirito 62r, Firenze. I am obsessed with these shoes. They are comfortable and made to fit your feet. Plus they carry the stamp from his shop inside the sole which hopefully means they were indeed Made in Italy. My advice is to explore, compare, take your time since living the Dolce Vita certainly doesn't mean living life NYC style.