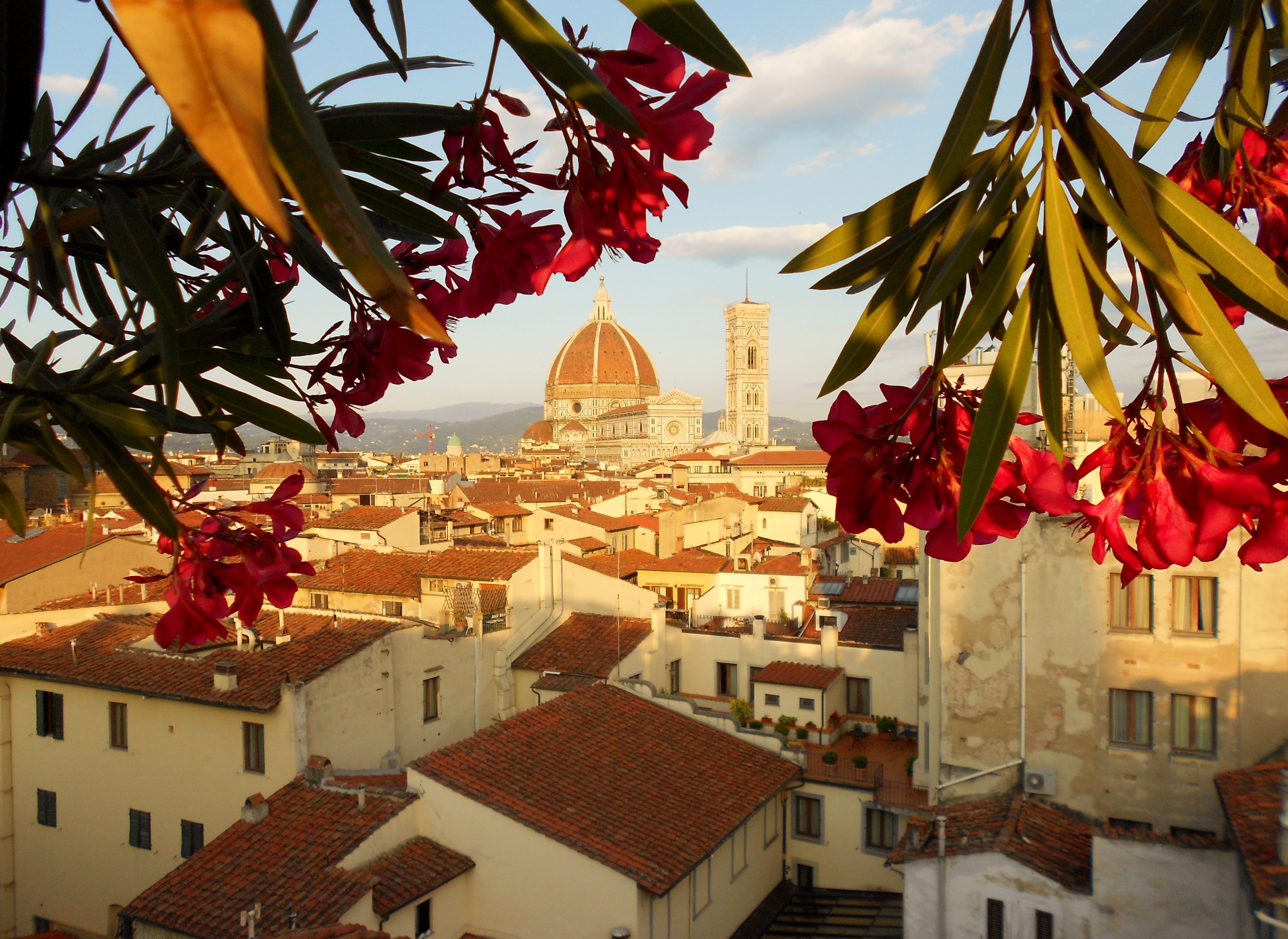 After reading about this cool initiative, now in it's third year, I decided a night out was in order for me and some friends. Called "Terrazza con vista", many hotels are opening their impressive terraces with panoramic views to the public until September 30th, and it's free, Really! Not only that but they are also having an instagram photo contest, details here  where participants can share their best shots. Unfortunately I don't have instagram but that didn't stop me from whipping out my handy Nikon "cool pix".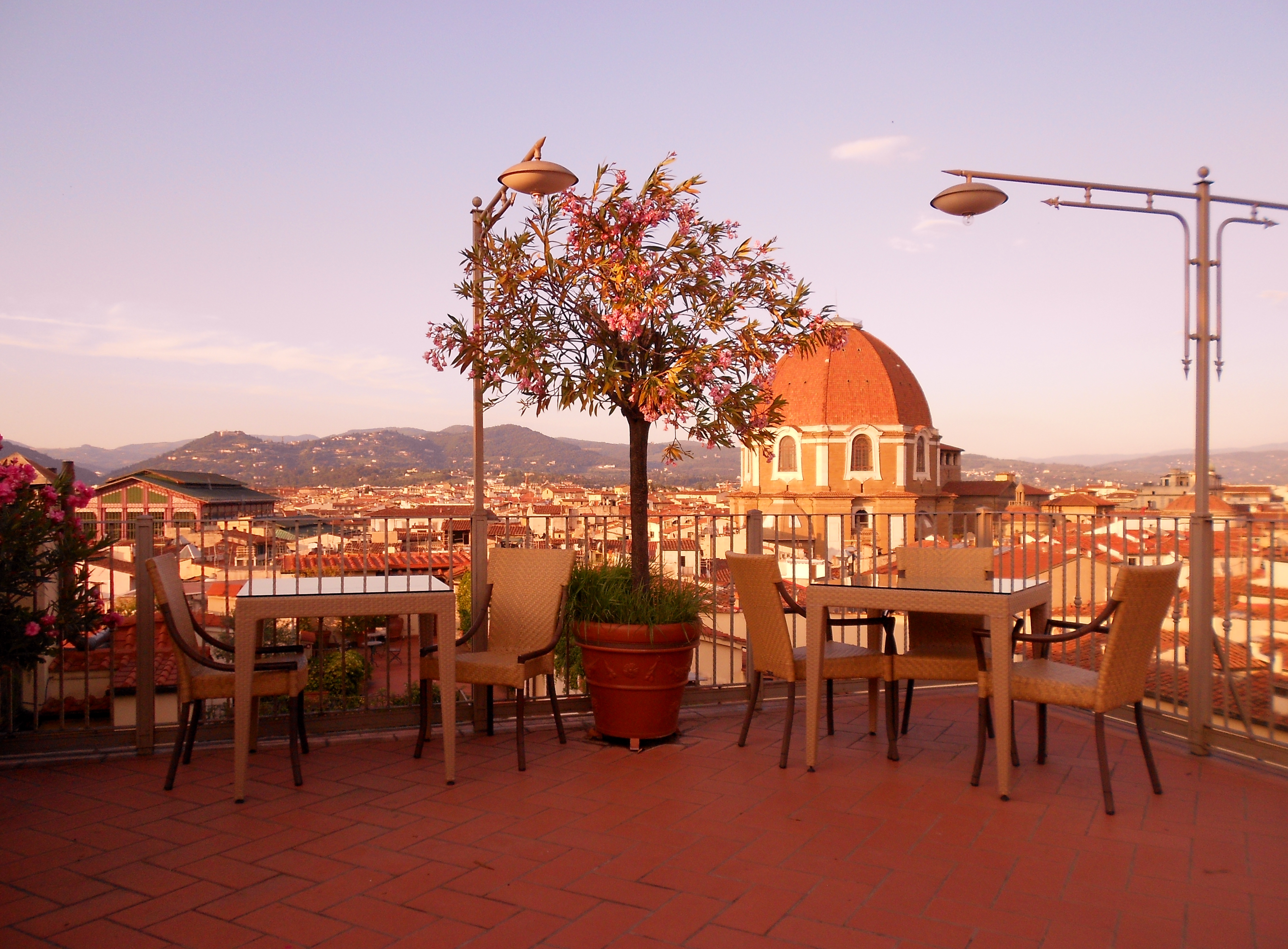 This is possibly one of the coolest nights we've had in a very long time. It was a night full of hotel hopping, walking around town, and feeling very VIP; the truth is that I have actually seen many of these hotels before but only because I babysat in them.
Many of these hotel terraces do offer aperitivo but expect very little food and very expensive drinks. We got margaritas and negroni's (10 euros a drink) on the top of Hotel Baglioni (Terrazza brunelleschi) and soaked in a view that I had absolutely never had the pleasure of seeing in 6 years living in Florence. There was no problem getting in, no one turned us away or made us feel uncomfortable, rather we got smiles and felt free to be "tourists" for a night.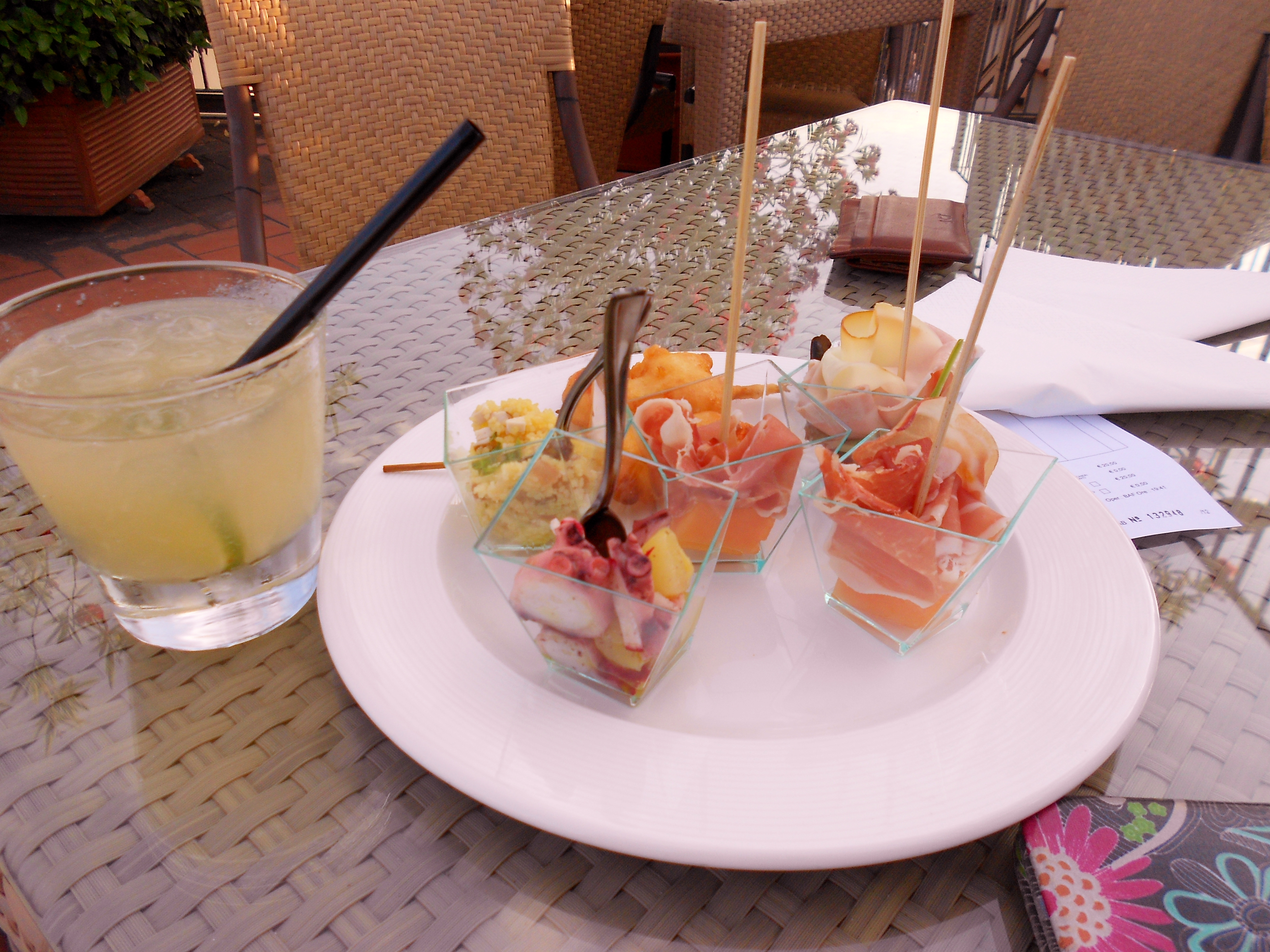 We only got the chance to see three locations, in addition to Baglioni, we also stopped by  Hotel Tournabuoni 3 and Hotel Minerva in Santa Maria Novella. We needed a pit-stop for some real food since the aperitivo left us absolutely famished. We headed to  Amon to get an Egyptian falafal kebab after our hunger could hold out no longer, t-man was practically begging at that point. We tried to visit the Westin Excelsior's famous terrace but were told that the terrace was "reserved" last night, bummer… but I guess we will have to visit on another day.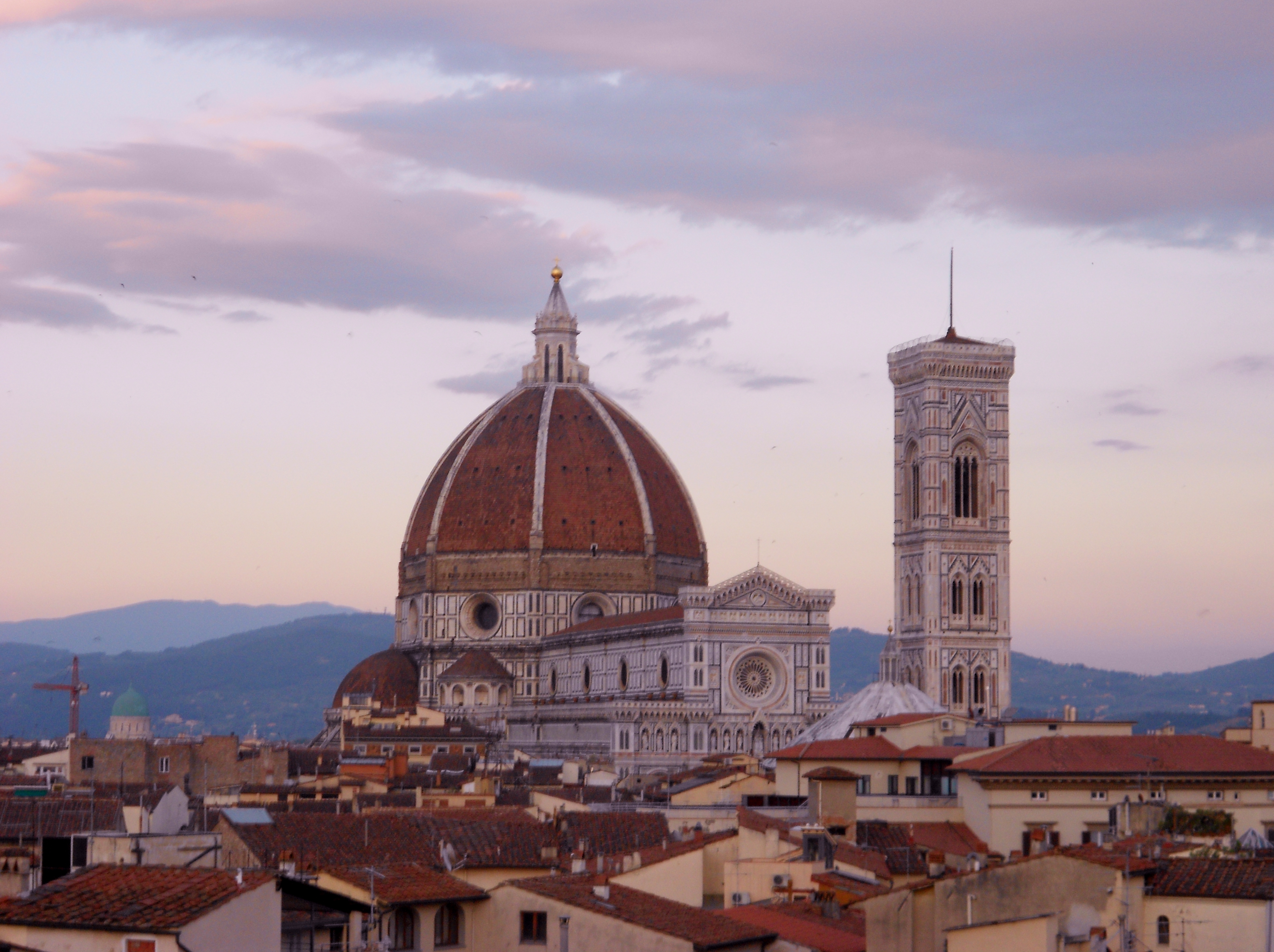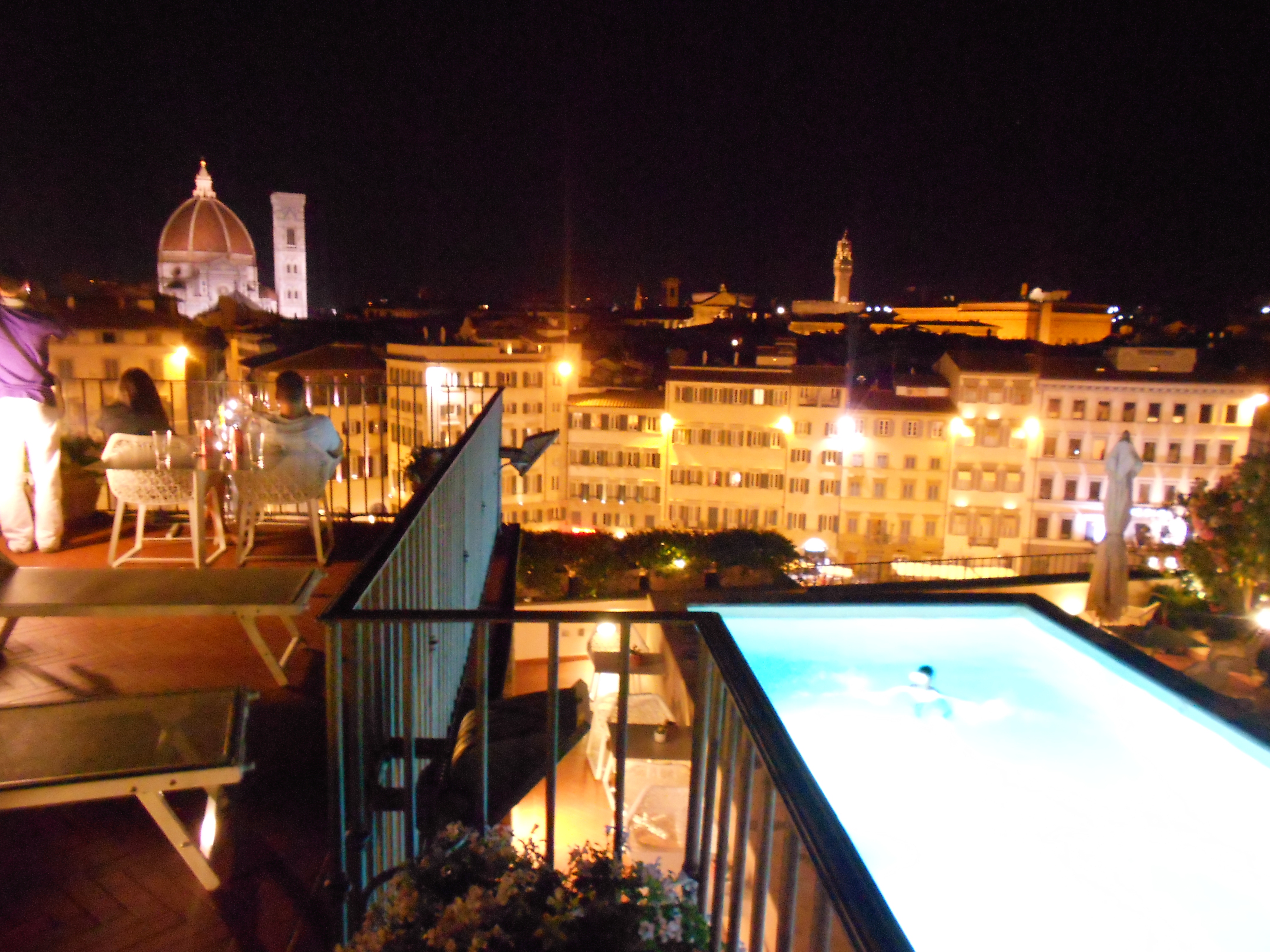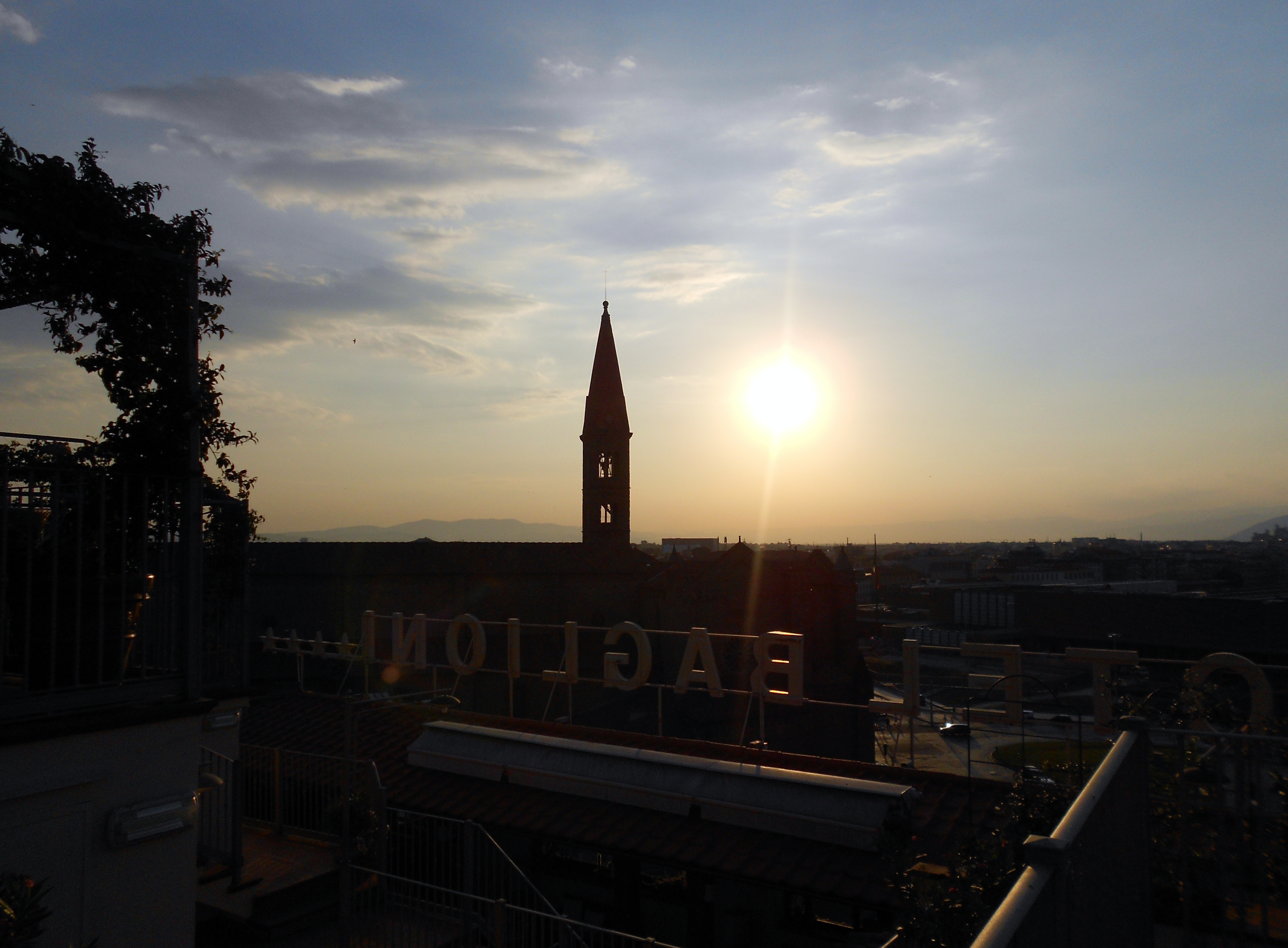 The official facebook page for the intiative is
here.
 Info about participating locations is all on this
handy translated PDF
, print it out and use it as your guide. You can do this all summer or take visiting guests. I plan on going a few more times to see the places we missed (especially on the Arno river). It was really remarkably to see
Florence's historical monuments
at so close a distance, the views are so much more detailed than even Piazzale Michelangelo. I applaud
Firenze Turismo
for keeping this initiative alive and for the hotels that are cool with the public visiting their amazing locations.
If I could be a bum and live on one of these terraces, I probably would.